Slipper chair styling ideas that you'll want to imitate in your home. Have a slipper chair but are not quite sure how to style with it? Then stick around and check out our ideas for styling your home with this beautiful accent chair.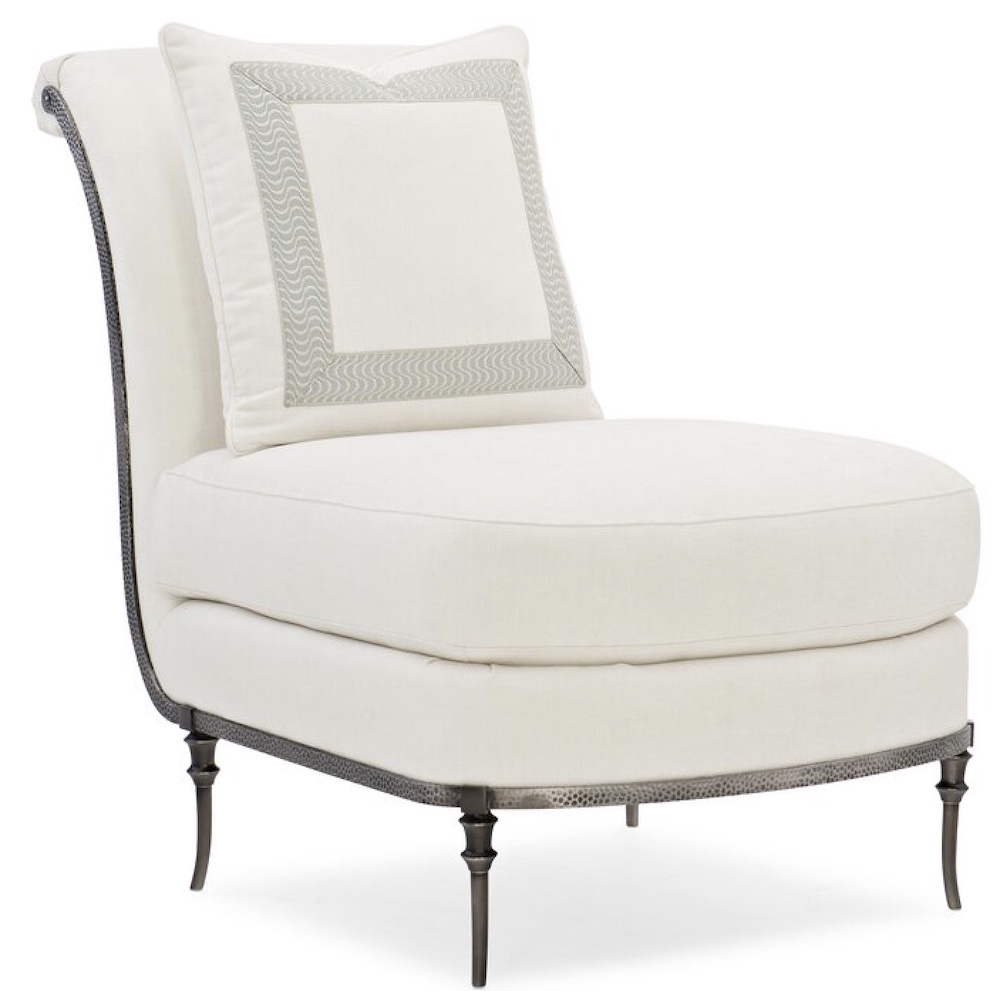 Armless and upholstered, the slipper chair has shorter legs than a side chair. Originally used in a ladies' dressing room during the 18th century. The chair was a necessity during the days when women wore long, flowing dresses and required help getting dressed. A lady would sit in the chair while her dressing maid assisted her with footwear such as her slippers. Hence the name slipper chair.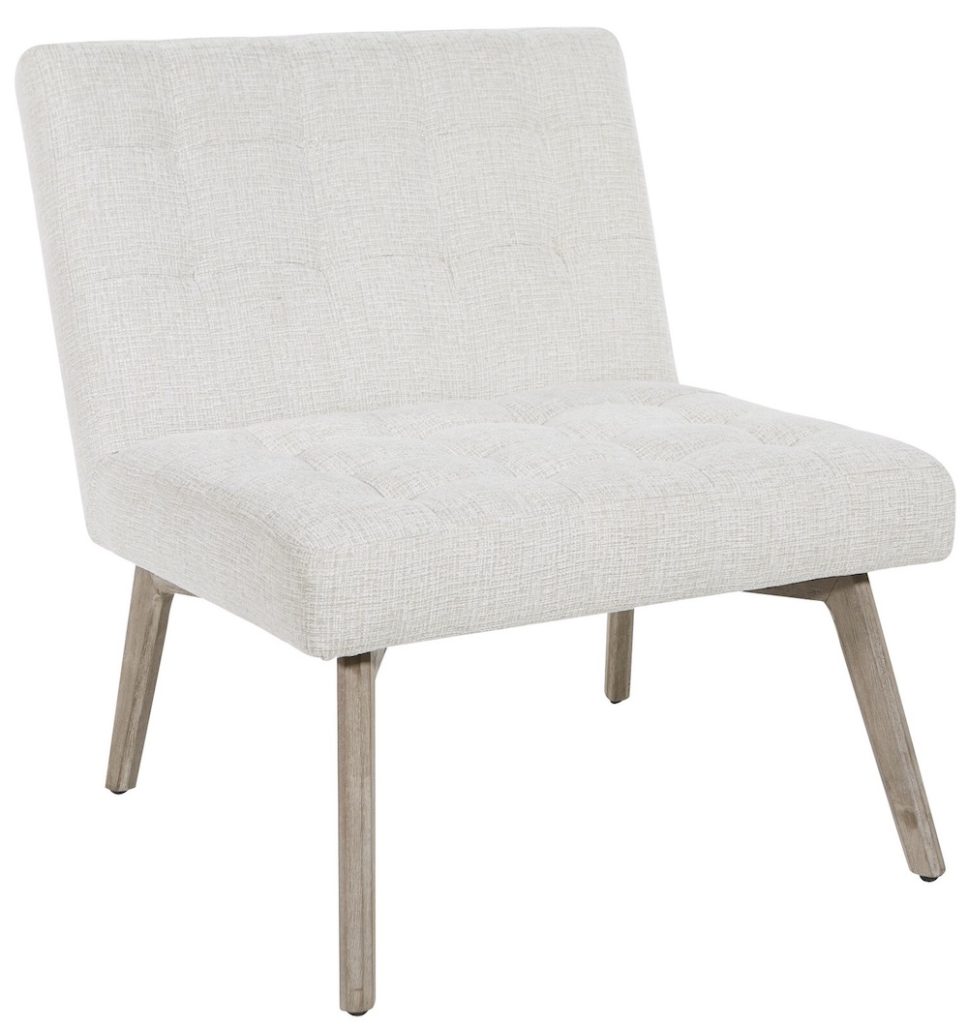 In today's post, we are sharing 14 ways to style your home using a slipper chair. During the 1950s, the chair found its way from the ladies' dressing room to other rooms throughout the house. The armless chair that allowed long, flowing dresses to spill over the sides of the chair became an alternative to furnishing smaller-sized rooms. Smaller rooms could easily accommodate a slipper chair when other chairs such as a wingback chair were too large.
Ease Into Total Comfort – Slipper Chair Styling Ideas
Relax into a slipper chair with these ideas. Although originally designed for a ladies' dressing room, the slipper chair has evolved into one of the most comfortable and stylish chairs. Live with a timeless look of a slipper chair.
Now on to our inspirational styling ideas using the ever-popular slipper chair. Take a look. Be sure to drop us a line below in the comment section. Let us know all about your favorite styling ideas.
Pair with Custom Made Window Treatments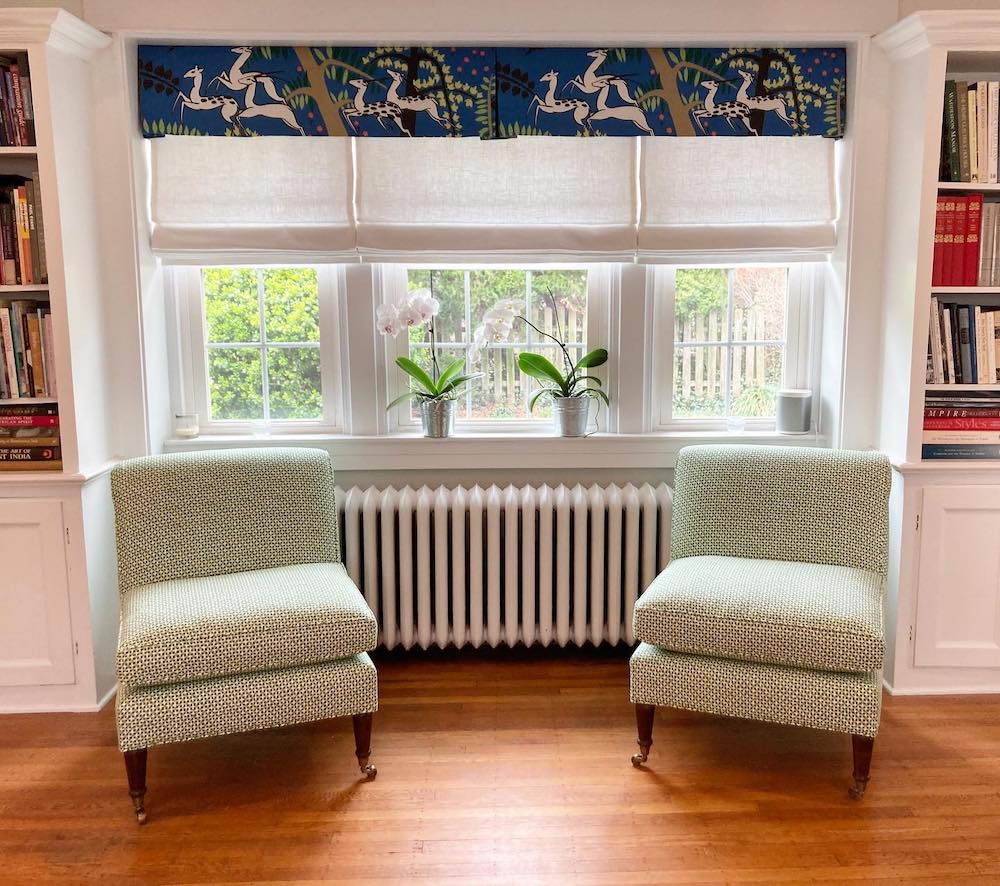 Hang a window treatment with leaping antelopes fabric. Create the perfect place to relax. Give your space good lighting, great books to read, and a set of comfortable slipper chairs.
Give it a Coastal Feel – Slipper Chair Styling Ideas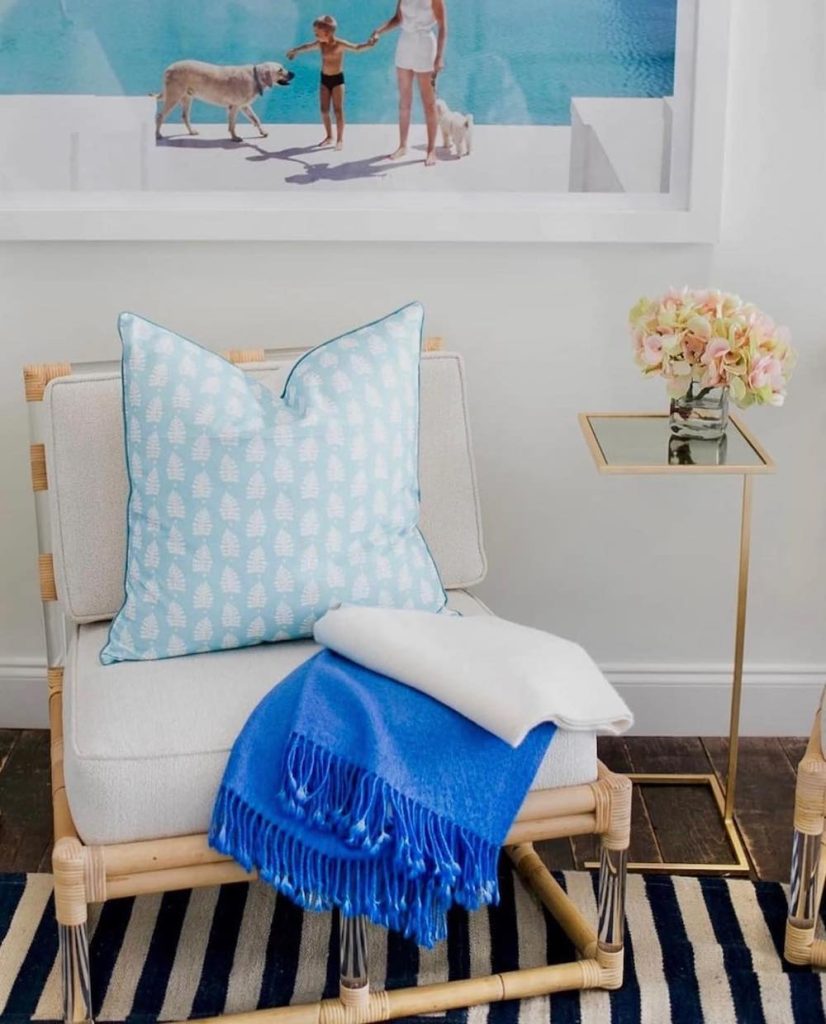 Celebrate your love of the beach and summertime. This bamboo slipper chair makes great coastal furnishing. Add a photo of a beach or pool to expand on the decor style.
Style it Blue with Green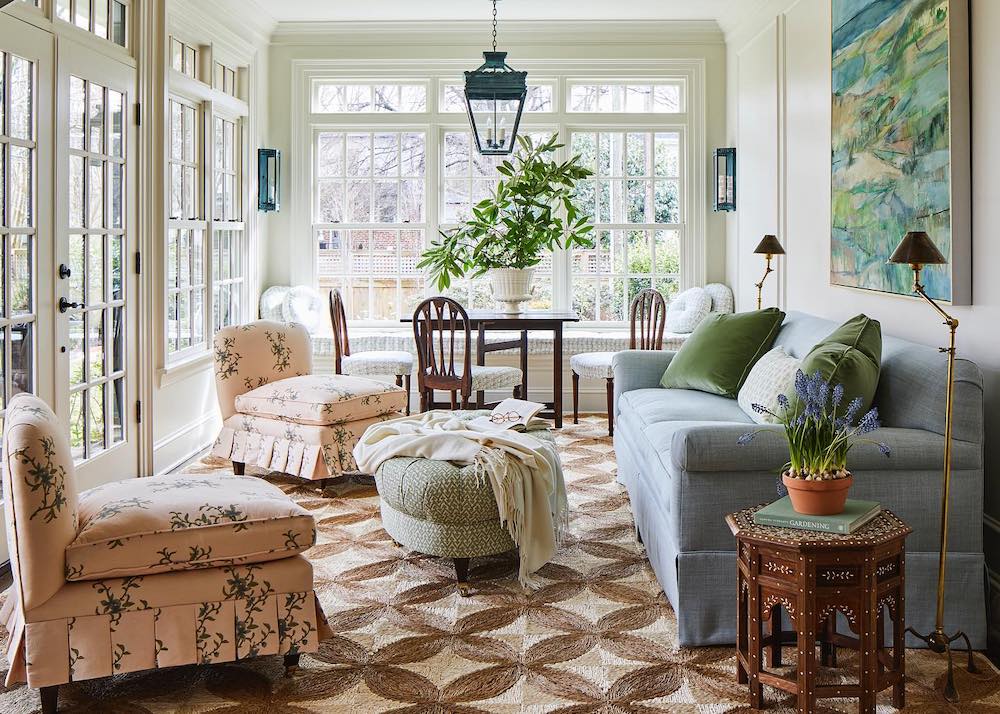 Bring a feminine style to a blue and green sunroom. Add a set of light pink covered slipper chairs with a pleated skirt. We love the blue and green color scheme of this sunroom.
Go Formal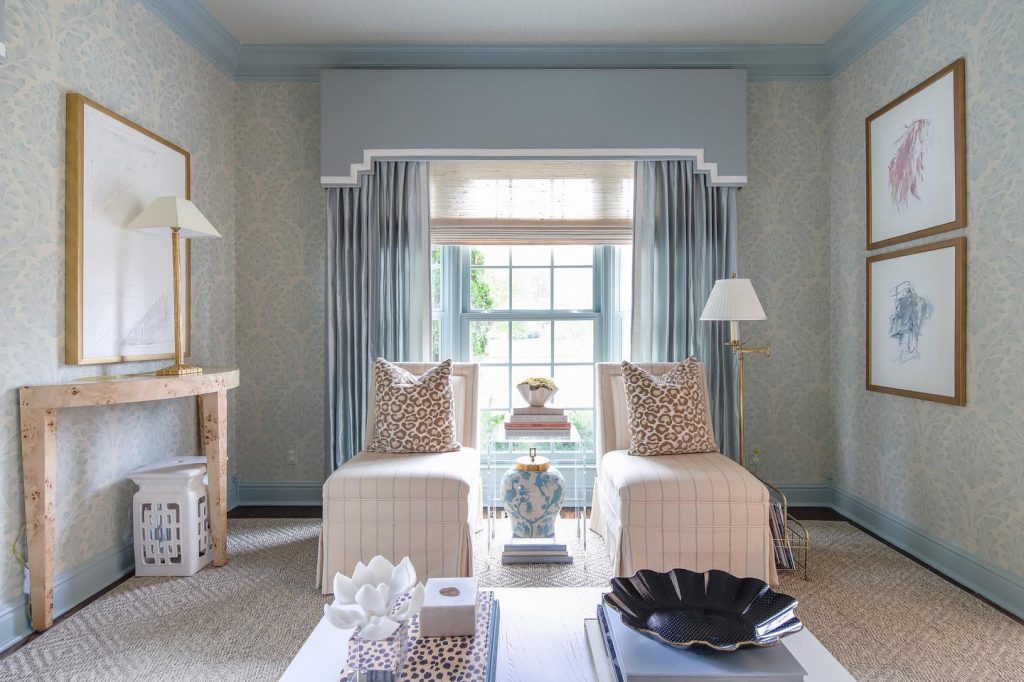 For a more formal look, using pale pink and blue fabrics add a little leopard fabric-covered pillows. Give your room balance while creating visual interest in this space.
Make it Coral Red – Slipper Chair Styling Ideas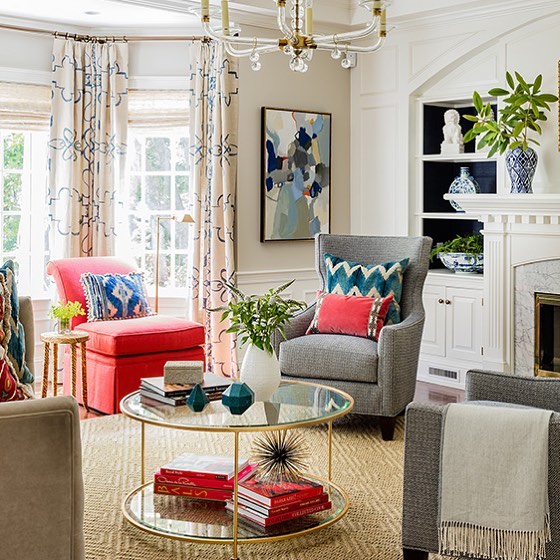 Keep it interesting by using coral red fabric and accessories. The accent chair adds an unexpected pop of fresh color. Stack a set of books in coral red for more impact.
Create a Balanced Look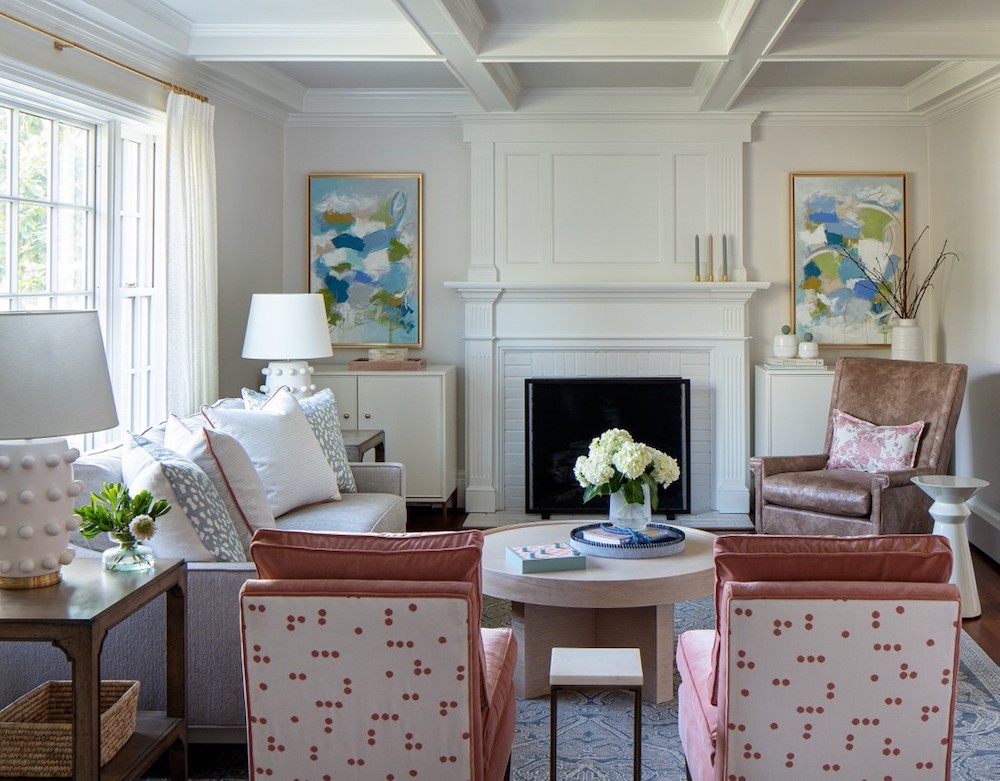 Style it with a balanced look. Include your wall art, furnishings, and accessories to give the room a cohesive look and balance in color and style.
Keep it Vintage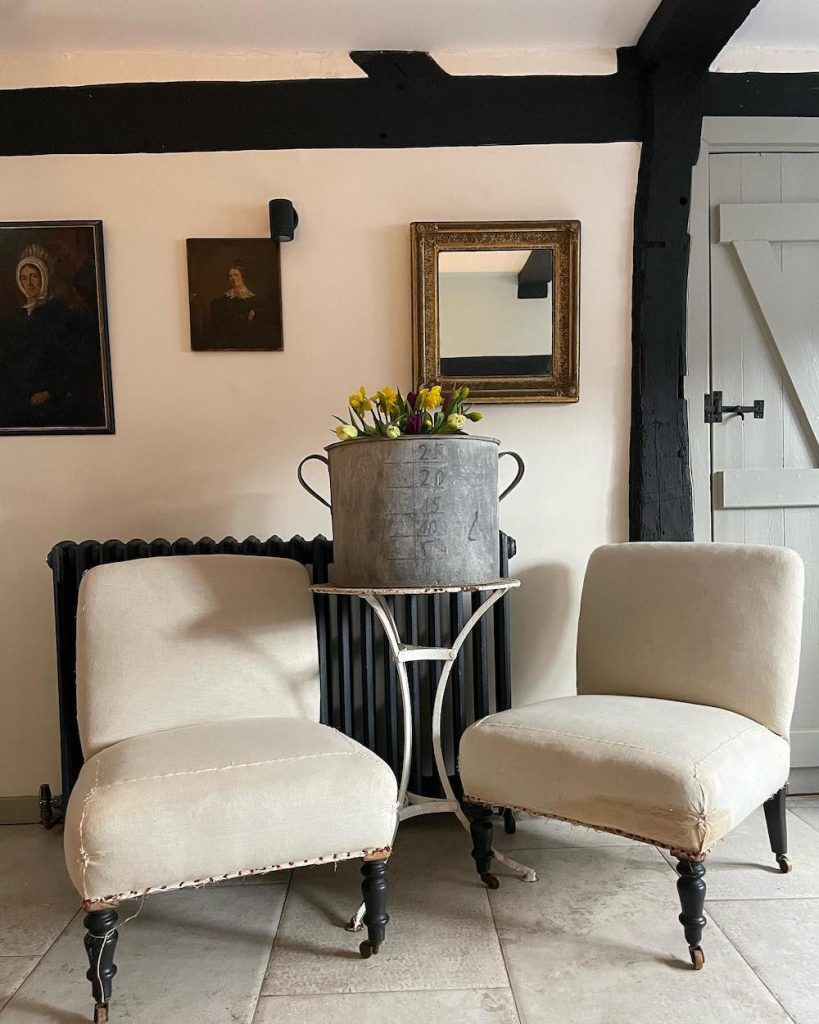 Continue the vintage style by adding vintage accessories. The side table and vintage galvanized container create a warm neutral home setting.
Warm Up the Sun Porch – Slipper Chair Styling Ideas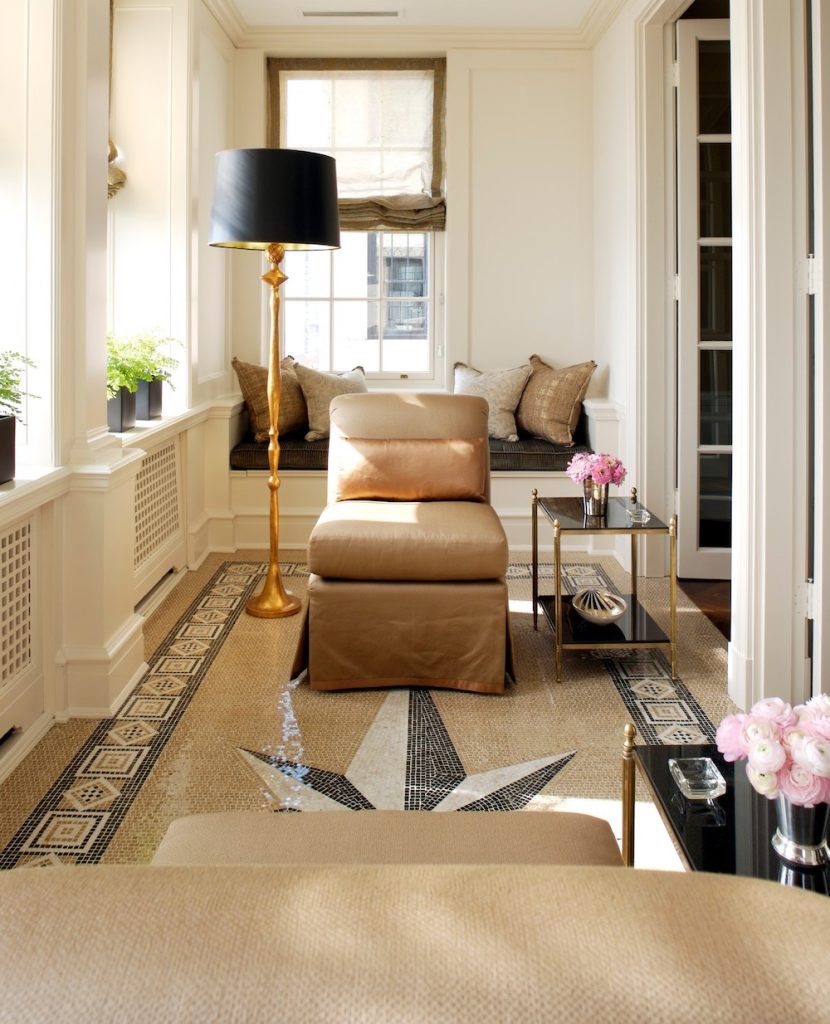 Keep the sunporch warm and cozy. Place that slipper chair right in the spot where the sun streams indoors.
Style it the Tropics Way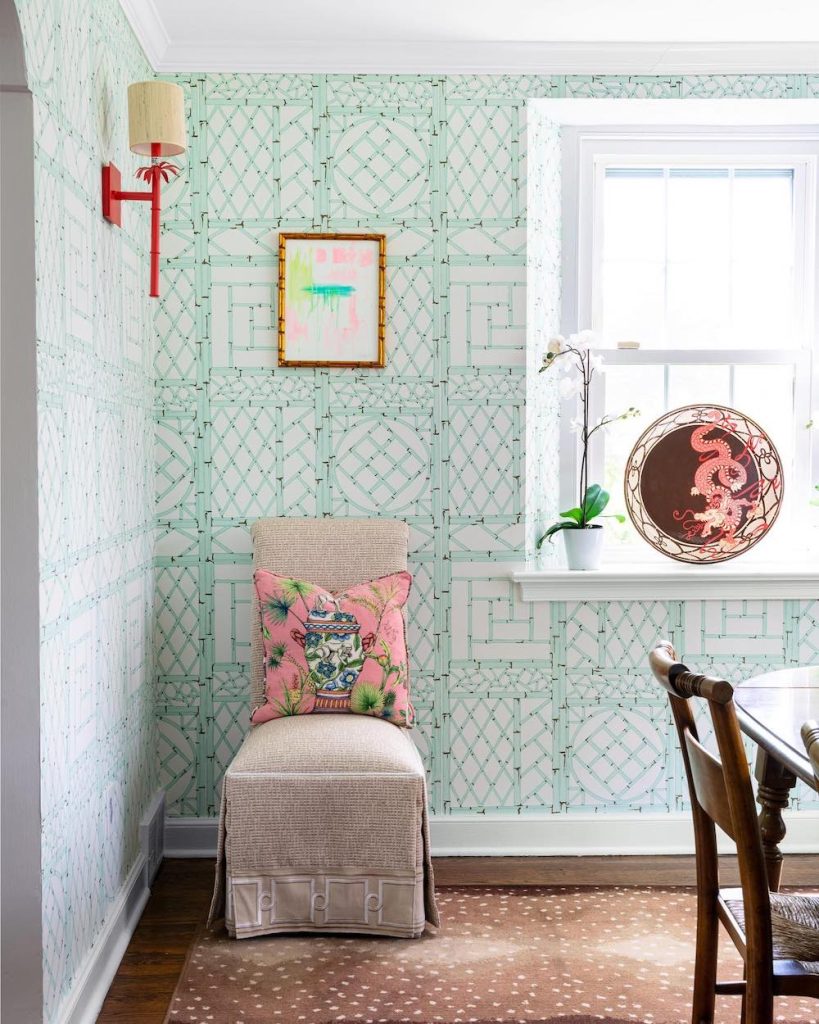 Go with a blend of tropical and Asian styles. The wall coverings, wall art frame, dragon tray, and orchid plant provide a serene and calming setting.
Display your Best Vintage Style – Slipper Chair Styling Ideas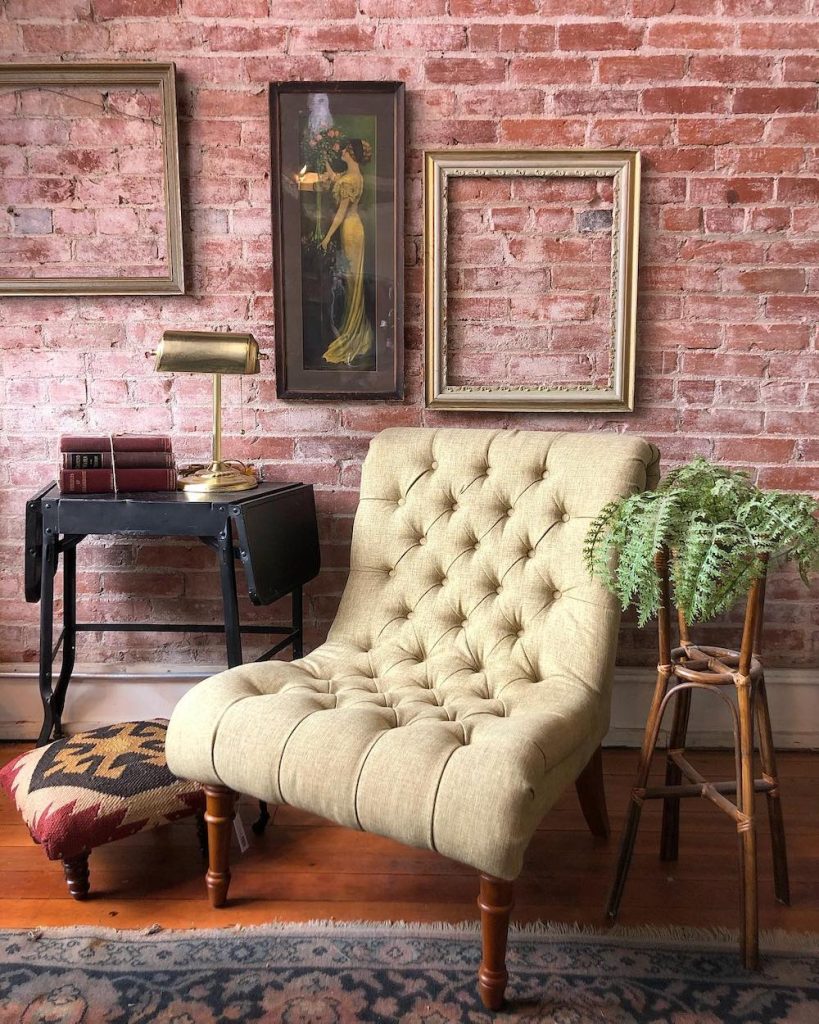 Maintain the vintage style with antique picture frames, a typewriter table, a rattan plant stand, and hardcover books.
Bring the Tropics Indoors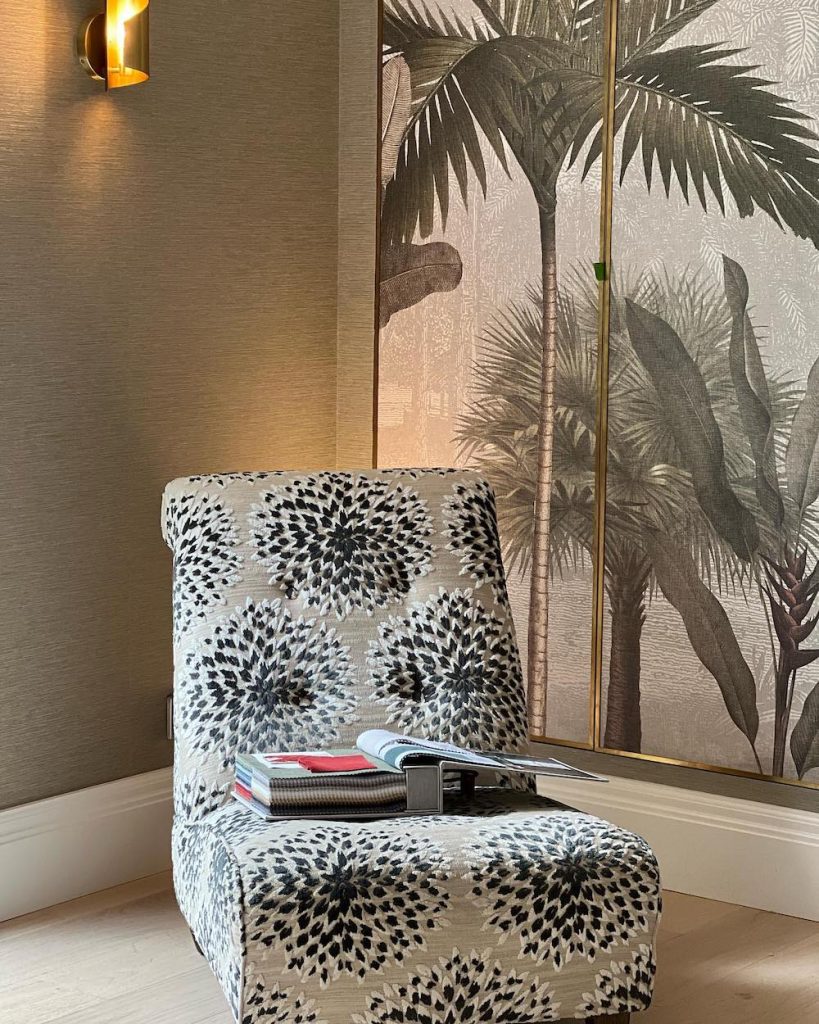 Hang a tropical wall mural that gives the room depth and gorgeous style. We love these muted beiges with metallic finishes. Stunning space.
Embrace the BoHo Style
Cover your furnishings with fabric in ivory with black accents like the Beni Ourain Moroccan tradition. Add fresh houseplants along with rattan accessories. Then you are good to go.
Style it in Hues of Blue – Slipper Chair Styling Ideas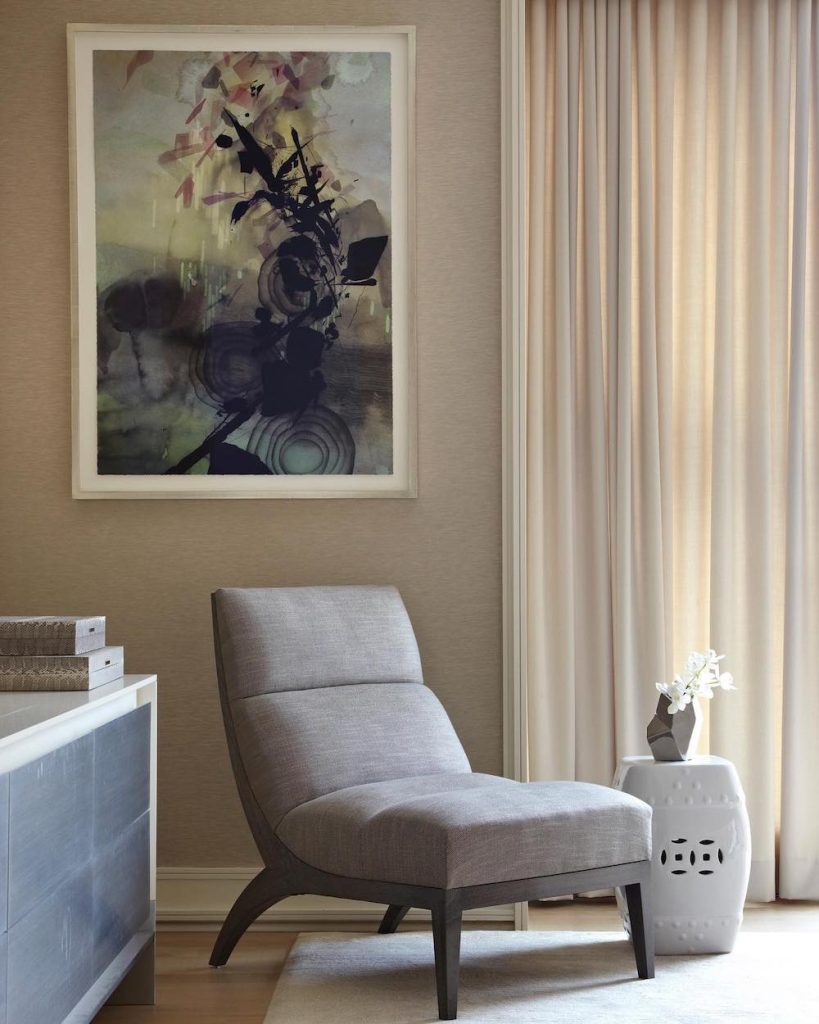 Decorate in hues of blue with a modern look. The chair is designed in a slightly reclining position perfect for a relaxed evening.
Make an Entrance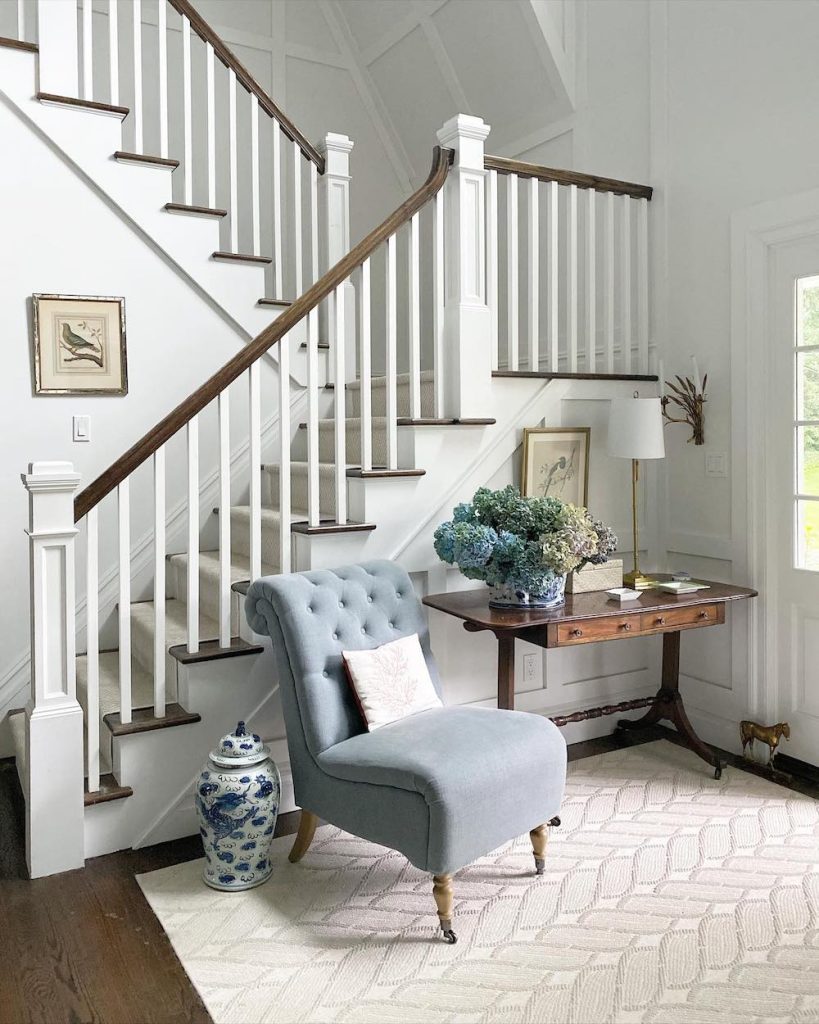 Give the entryway a welcoming feel and design. Keep seating for a quick break and as a handy space to place your belongings as you enter the home.
Style it Traditional with Blue Paisley Fabric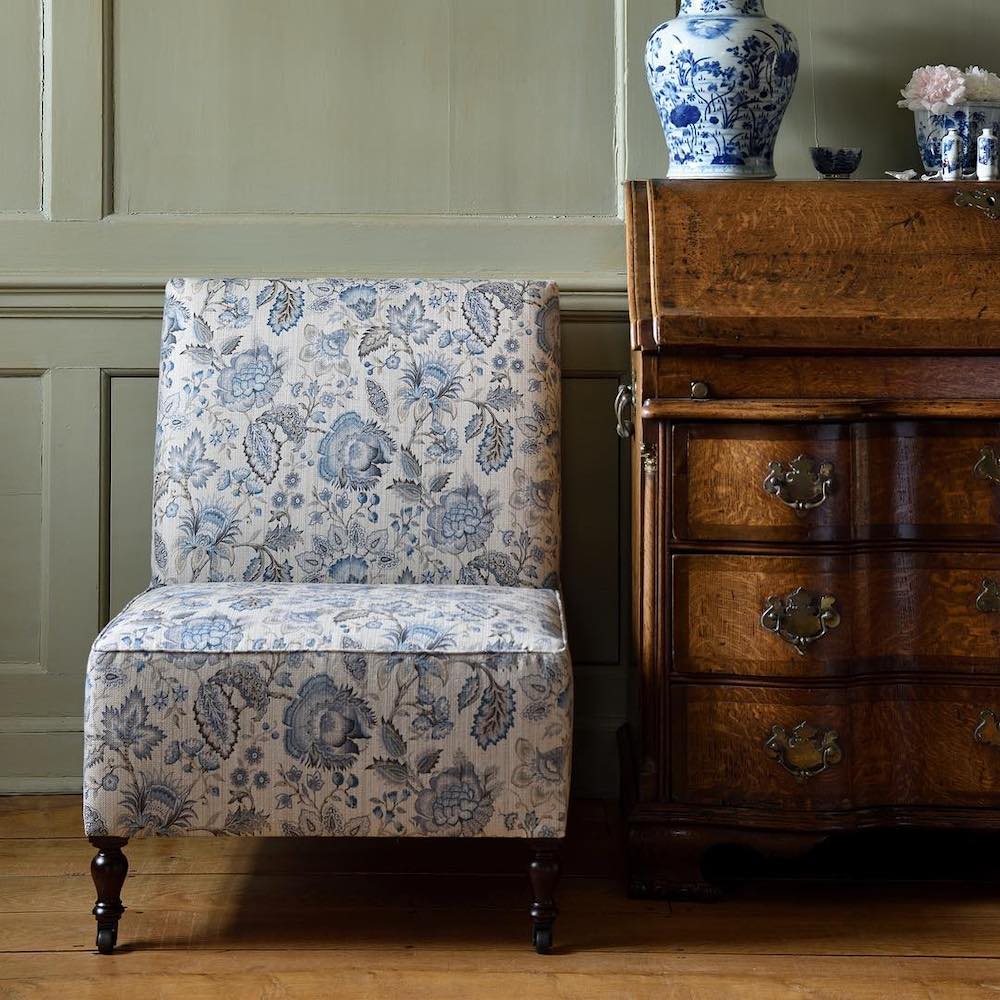 Cover your slipper chair with a traditional yet stylish blue paisley fabric. Keep it next to your antique desk for guest seating. Always provide generous seating with an abundance of comfort and style for visitors and guests.
In need of a slipper chair for your home? Take a look at these amazing chairs. We think you are gonna love these chairs!
This ends our list of comfortable ideas to style your home using a slipper chair. Hopefully, you found the perfect chair for you and your home. Take a look at our other posts for home decor inspiration. Be sure to tell us about your home decor projects in the comments below. We always love hearing from our readers.
Enjoy our other accent chair-related posts for additional ideas.
Hanging Chairs
Egg Chairs
Barrel Chairs
Papasan Chairs
Boucle chairs
Parsons chairs
Wingback chairs
Accent chairs
Rattan chairs
Reach out to us with any questions. We are always ready to help you out. Thank you for dropping by and taking a look at our blog.
Mary
Pin this for Later: