Bar cart styling ideas to try at home. Celebrate those special days with a well-stocked and styled bar cart. Since the 1950s and 1960s, when the bar cart reemerged, bar carts have maintained their popularity. If you need to learn how to style a bar cart, this post is for you. We share ideas for styling a bar cart in today's post.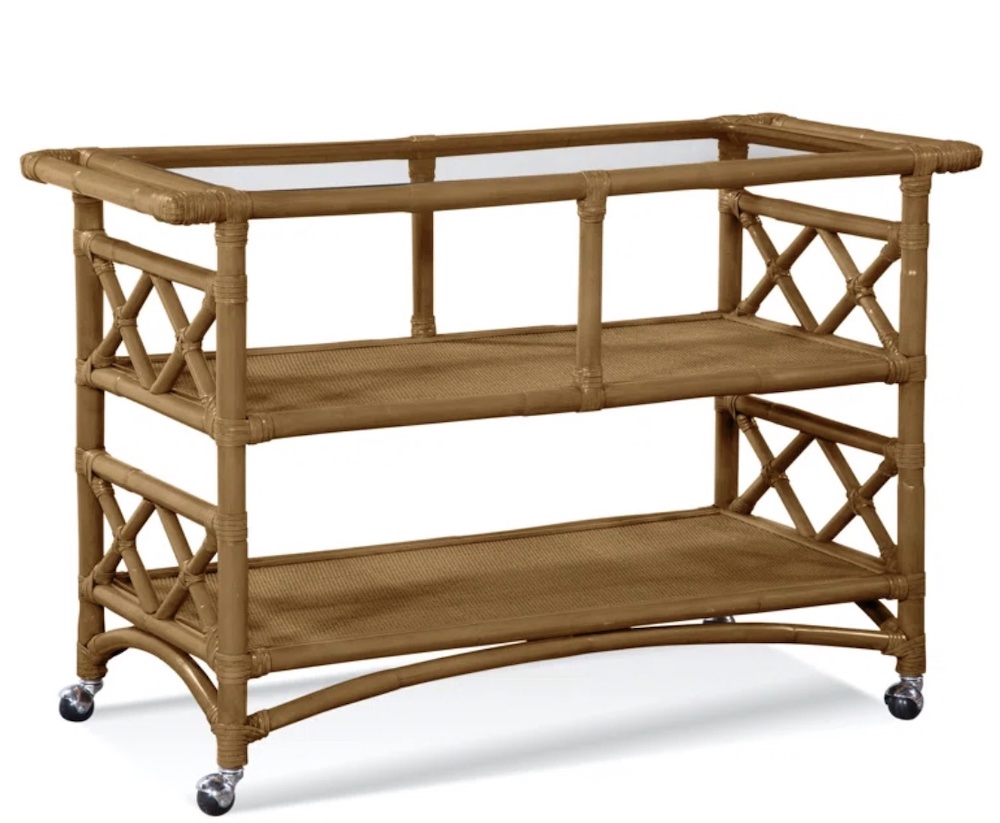 One reason the bar cart is widely popular is that it is mobile. It can easily be transported from room to room. Elevate your bar cart styling with these ideas.
The Comeback – Bar Cart Styling Tips
The bar cart came back in the 1950s and 1960s from the Victorian era. At the time, the cart was a drinks or tea trolley. It was simply a cart with 2 to 3 shelves that had wheels. Mostly refreshments and tea were served. This serving cart was functional and portable, used to serve guests tea or refreshing drinks.
Pro Styling Tips – Bar Cart Styling Tips
Elevate the look of your bar cart with the right kind of tools and accessories. Here are a few tips to help you. Go fresh. Fill a vase with fresh flowers or add a houseplant to bring an organic touch to the cart. Display objects that are of varying heights. Having decorative objects with similar sizes provides interest. It also makes the cart more appealing.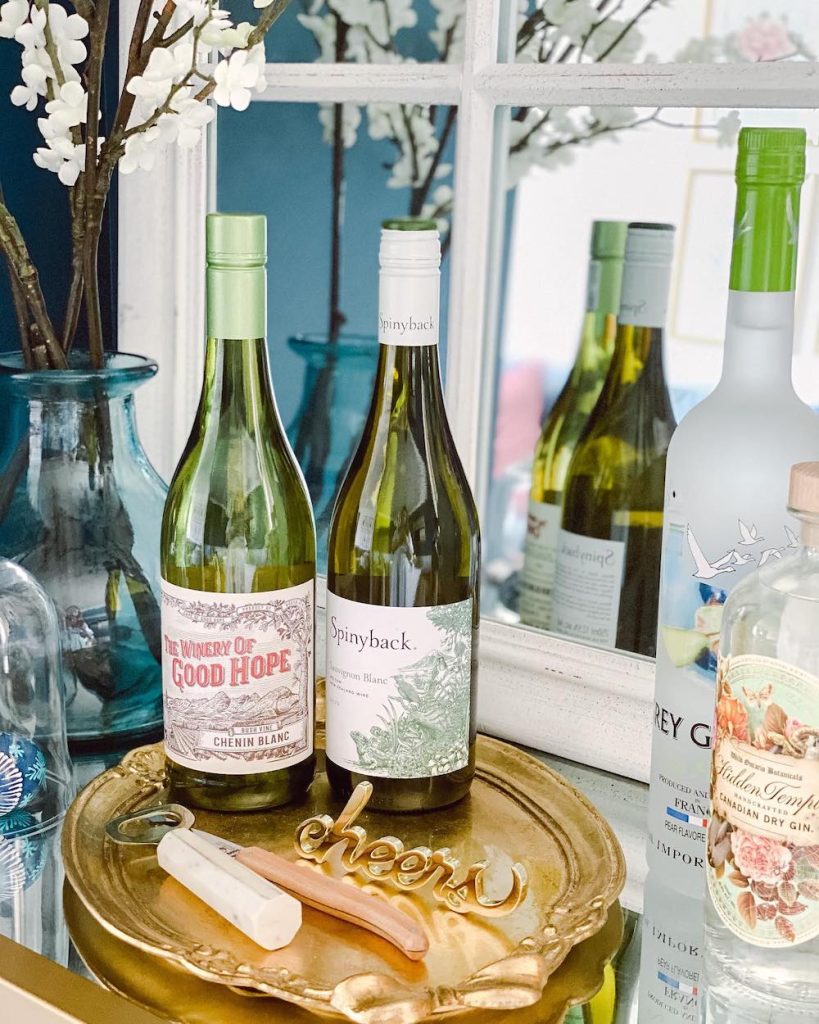 Select the color scheme you'd like to decorate with. Then add additional objects with similar color hues. This creates a cohesive and well-planned decor style.
Give it a Glam Style
For a more glamorous style, use shimmering materials. For example, add objects with metal finishes. Brass, gold, and other materials shimmer the bar cart. Mirrors reflect the shimmer giving the space a glamorous look. Light up a fragrant candle to add a lively fragrance to the atmosphere. Keep a set of bar tools handy. Finally, go organic by adding a vase full of fresh flowers.
The Difference Between a Bar Cart and Cabinet
First, bar carts are portable, whereas cabinets are much larger and not portable. Second, bar carts are more simplistic and have 2 or 3 shelves. Bar cabinets are larger, more spacious, and with many more shelves. Bar cabinets can be built-ins that provide more storage space than a cart could.
Due to their smaller size, bar carts are easier to use throughout the home. A bar cabinet, free-standing or built-in, typically requires extra space. Bar cabinets can be set inside a closet or tucked into a smaller area. Open the bar cabinet whenever you need a drink or when entertaining. Then close the doors when not in use.
Styling Ideas – Bamboo Mirror Styling Ideas
And now, we begin our styling list of bar cart ideas for the home. Take advantage of these pro tips for creating a decor look you love. Take a look.
Serve it Shaken not Stirred – Bar Cart Styling Ideas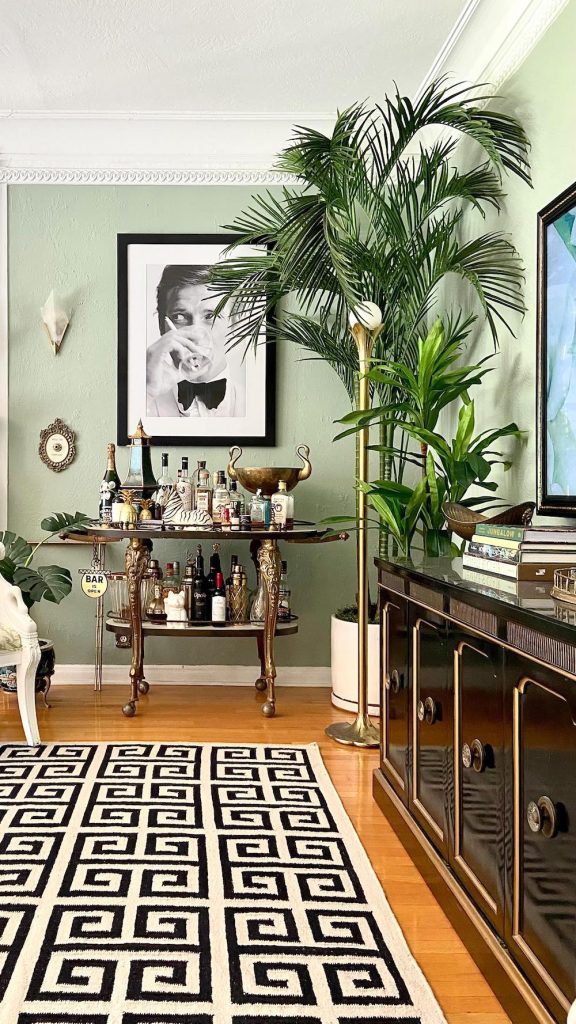 Drink it like Roger Moore did. Shaken, not stirred martini photograph of Roger Moore taken by Peter Ruck on July 17th, 1968. Styling it like the days of old Hollywood. Hang your favorite wall art over the bar cart.
Keep it Confined Inside Trays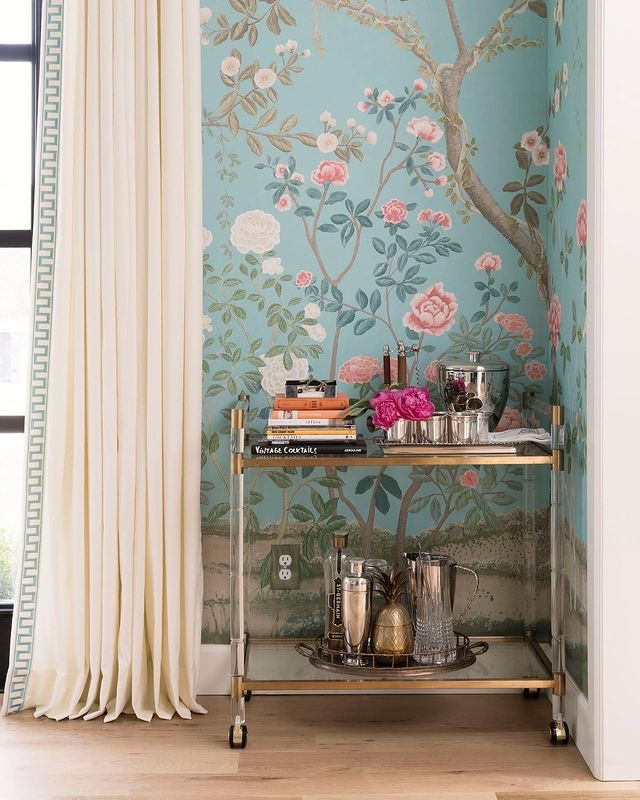 Keep all your spirits, bar tools, and accessories inside trays for a tidier look. Stack your cocktail recipe books for a neat cart look.
Deliver Good Wishes – Bar Cart Styling Ideas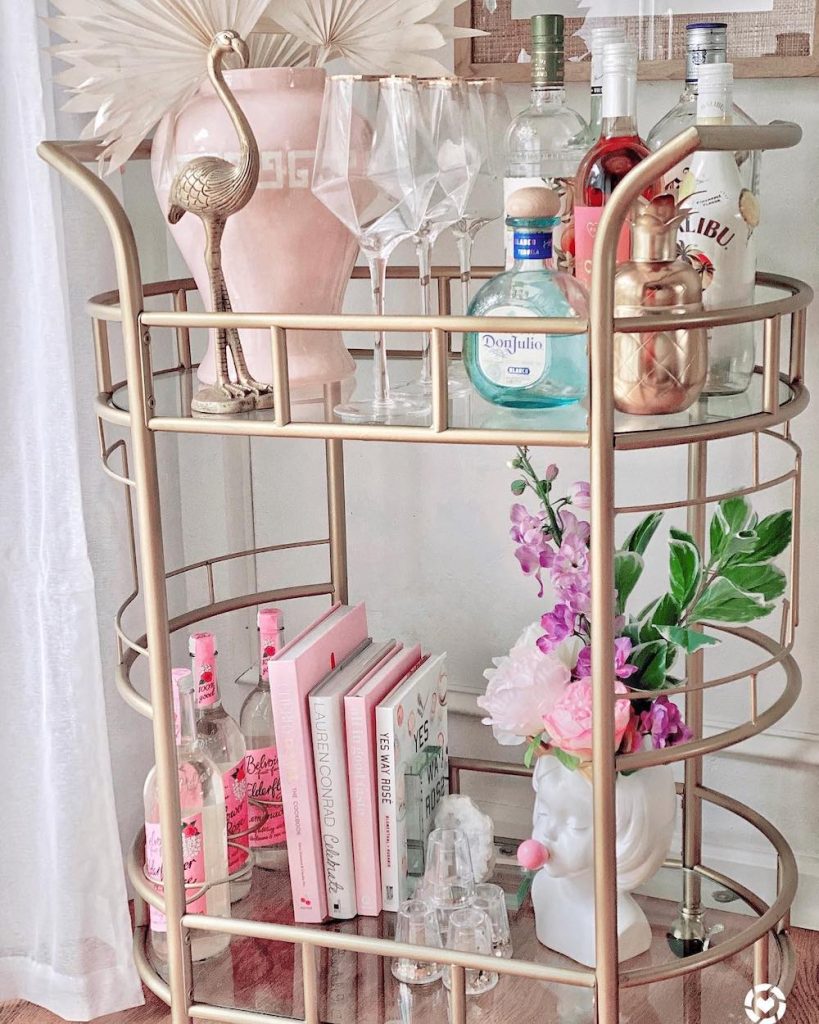 Style it cheerful with pink accessories, spirits, and wine. Keep those recipe books handy for mixing special drinks.
Make it a Vintage Boho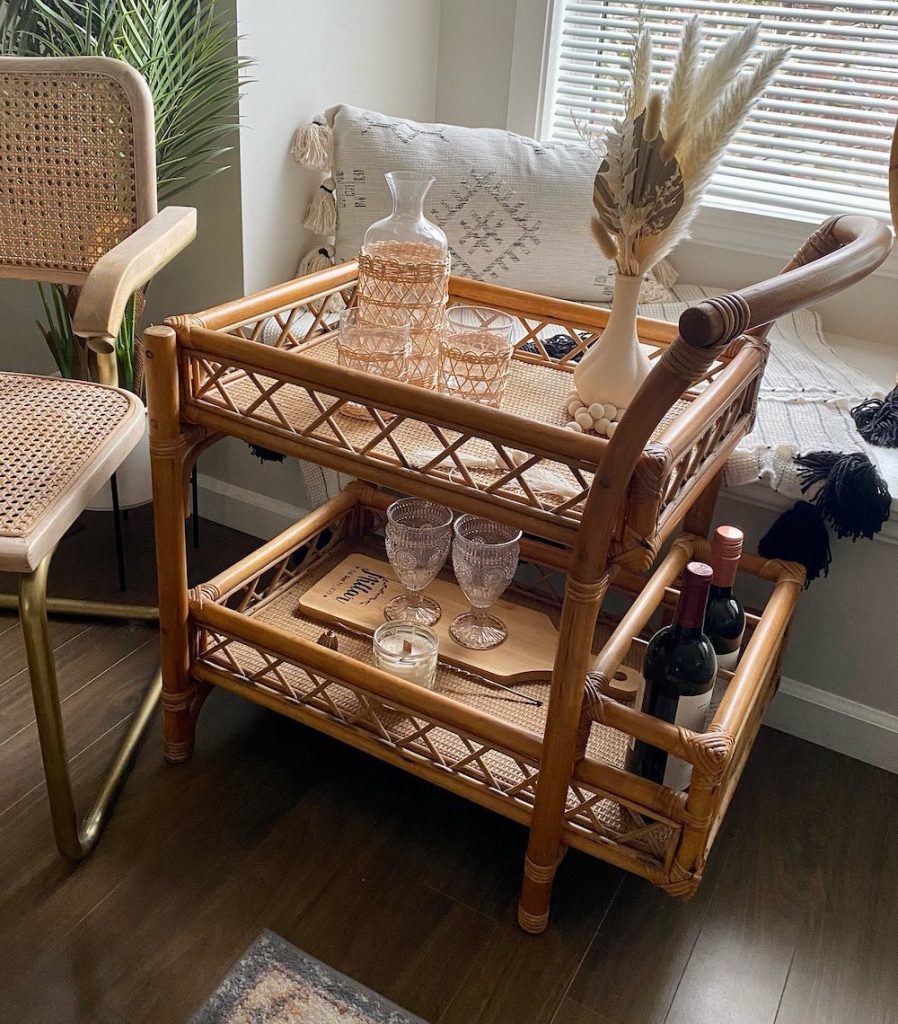 Fill a vase full of dried floral and palm stems. Go for the vintage boho style as in this display.
Keep it Fresh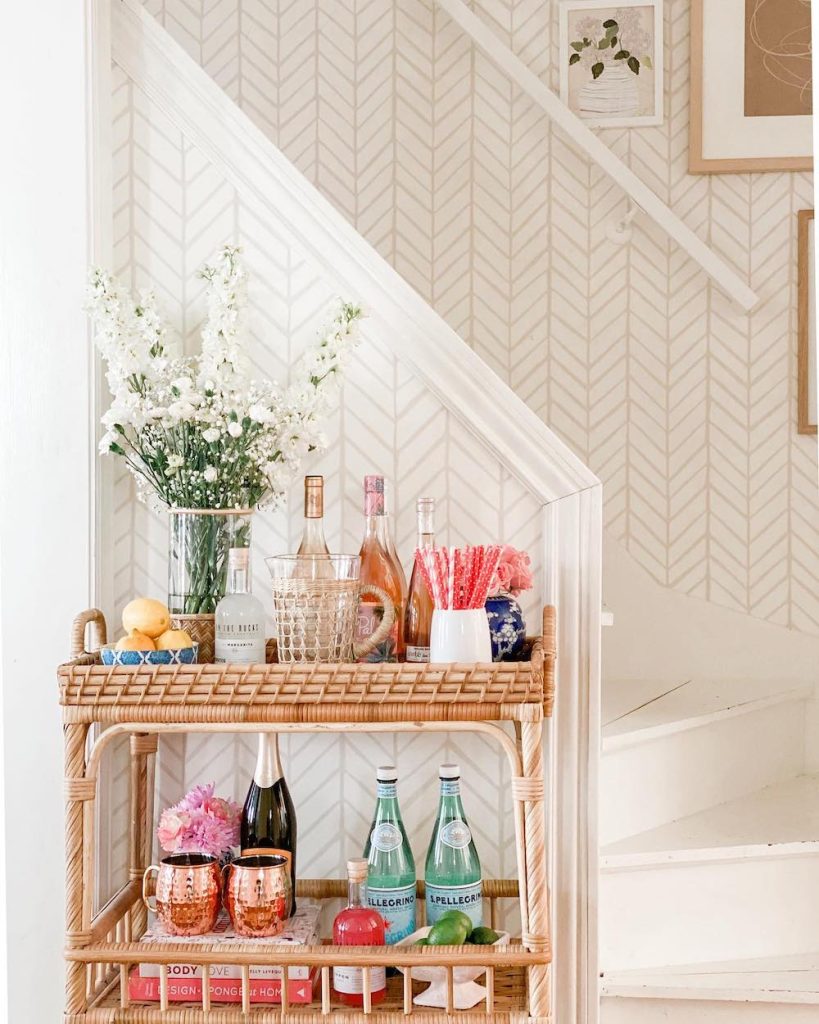 Fill a vase full of fresh fragrant white flowers. In this instance, Margaret of York added a second posey of pink chrysanthemums on the lower shelf.
Use Books as a Platform – Bar Cart Styling Ideas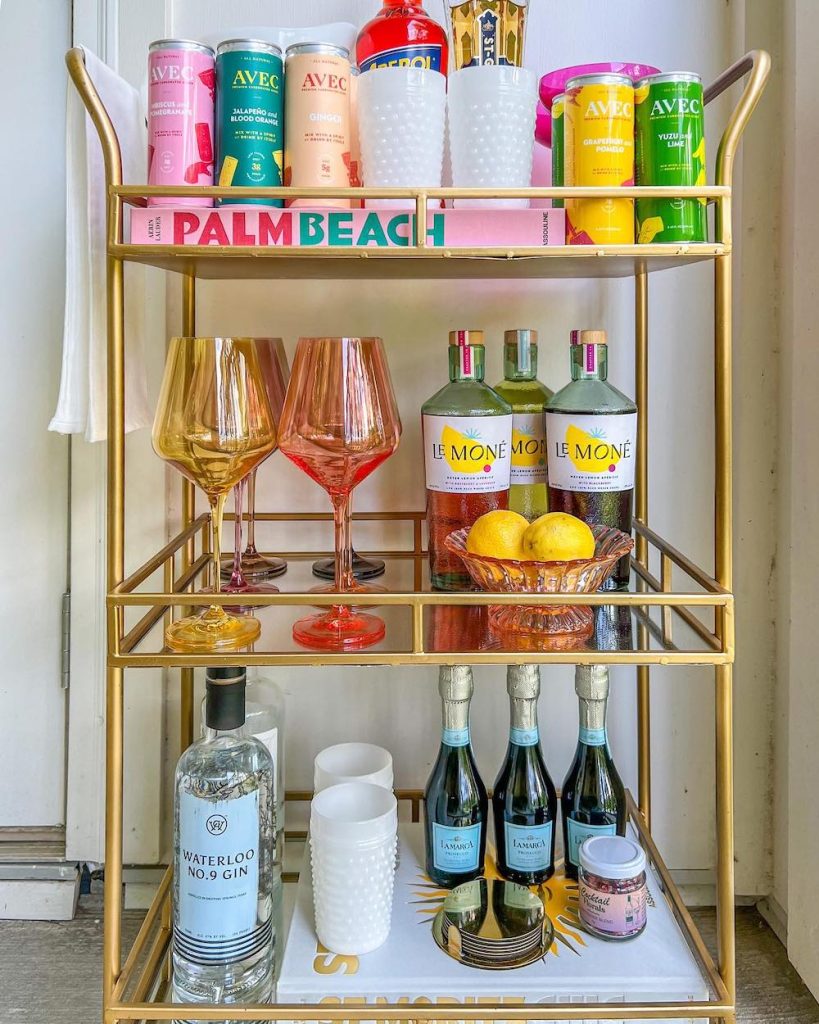 Organize your premium carbonated mixers Avec on a book. Books help elevate objects. They act as a platform or stage to display things. Hardcovered books add beautiful color to a vignette.
Fill Bowls with Fresh Citrus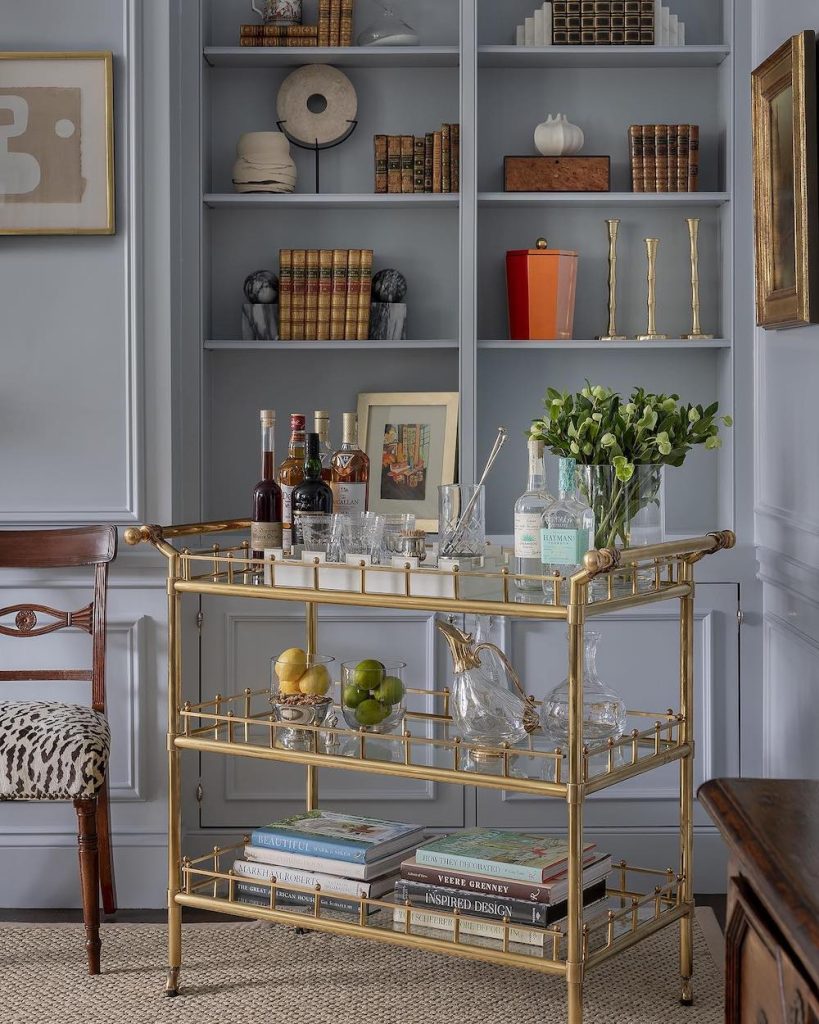 Always maintain a selection of garnishes for drinks. Garnish your glasses with fresh lemons and limes.
Hang Wall Art that Celebrates Cocktail Time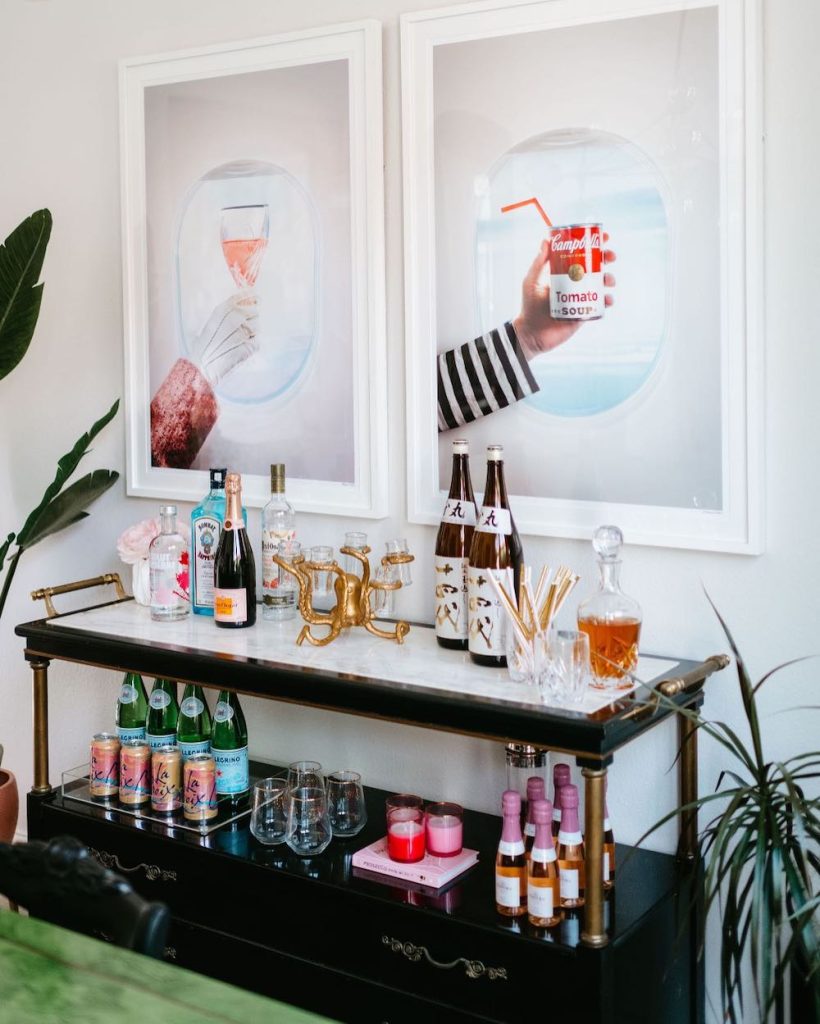 Use bar accessories that make your job as a hostess easier. Accessories such as that brass octopus with shot glasses. What a whimsical addition to this cart.
Keep the Most Frequently Used Bar Tools Front and Center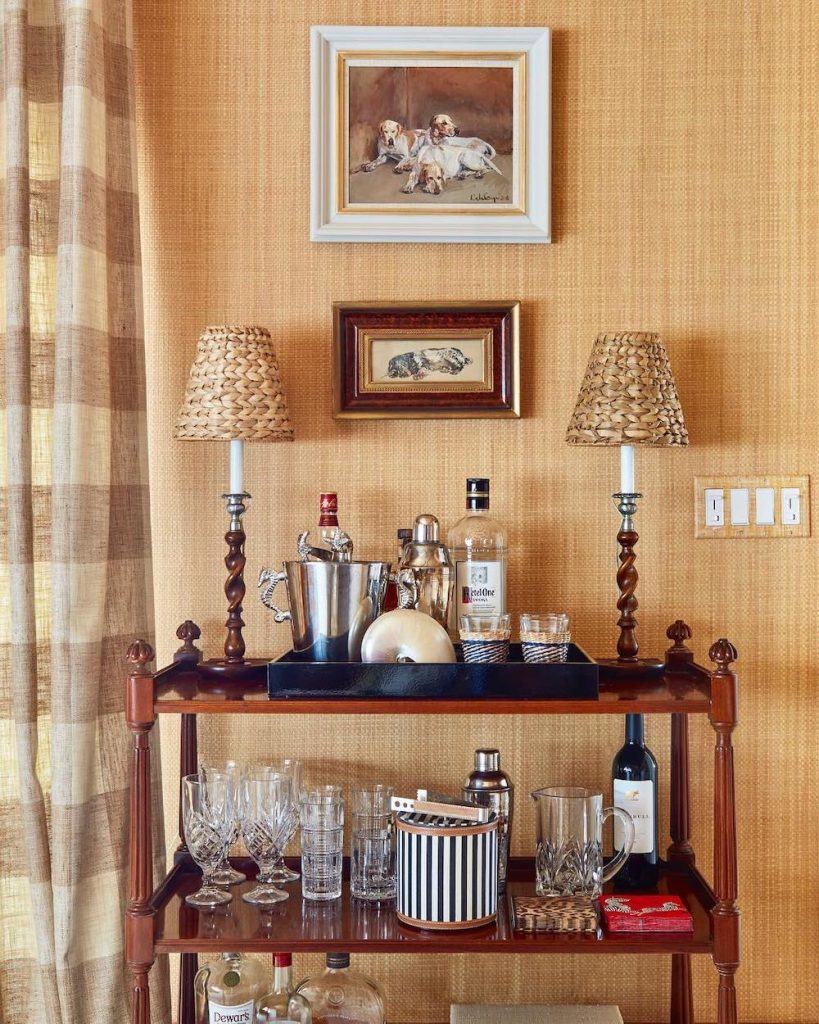 Chill it in a sea horse handle ice bucket. Organize your bar tool accessories and glassware up front where they are easily accessible.
Style it With a Place for Everything – Bar Cart Styling Ideas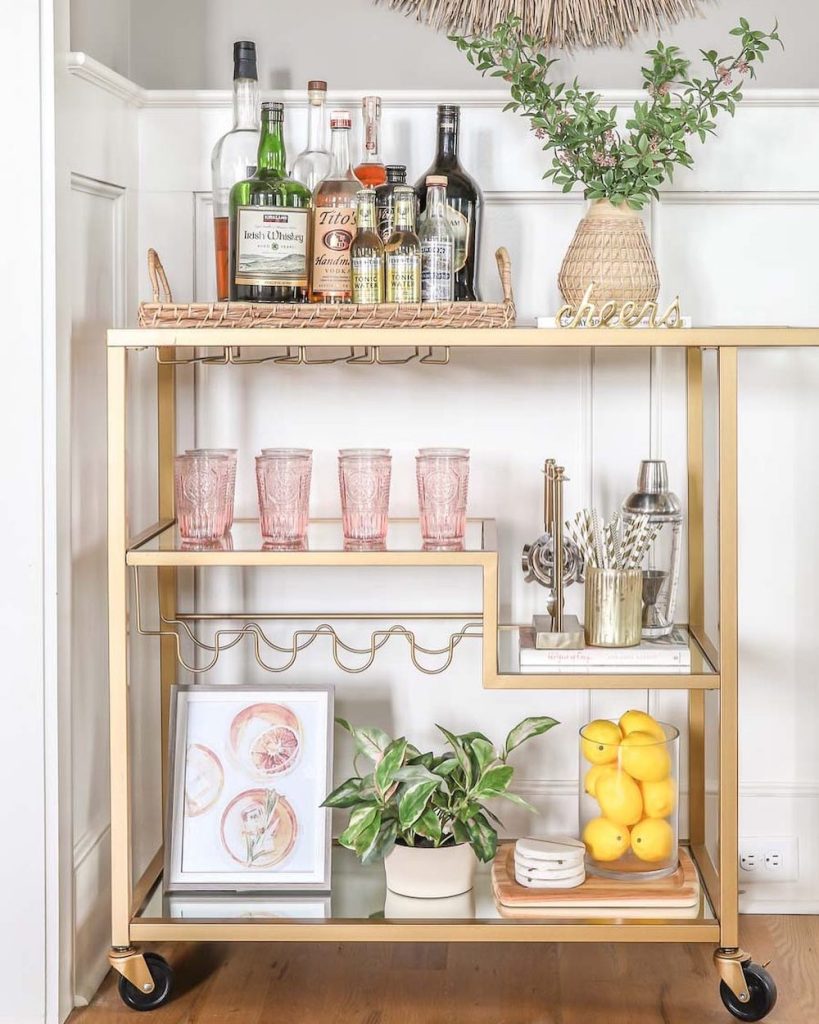 Corral your spirits inside a tray. Place taller spirit bottles in the back with smaller ones in the front. Use a small houseplant to separate lemons and coasters from the wall art, as seen on the lower shelf.
Mix it Up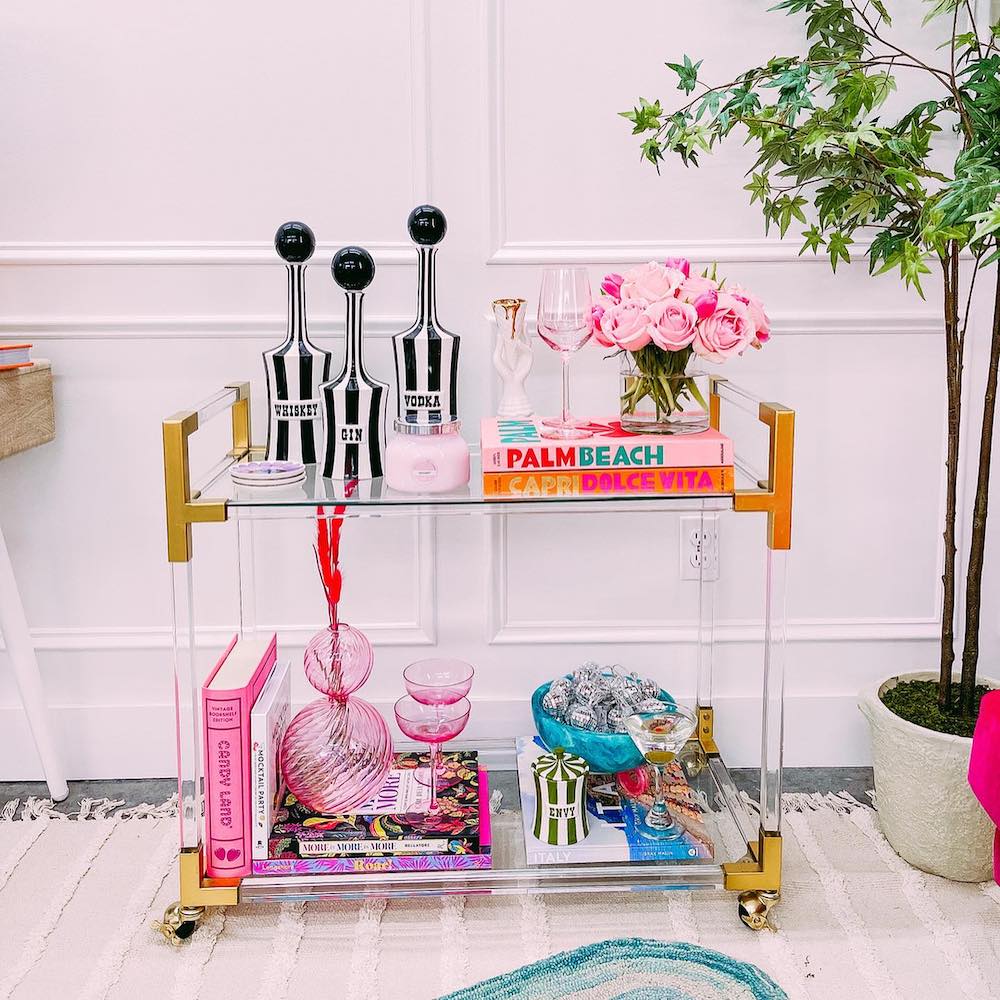 Place decanters at varying heights to add visual interest. Continue with the color scheme, says Shoppresleypaige. In this case, use Pink in various shades and pink-like colors to fill in the remainder of the cart.

Stick to White, Rattan, and Sized-Perfectly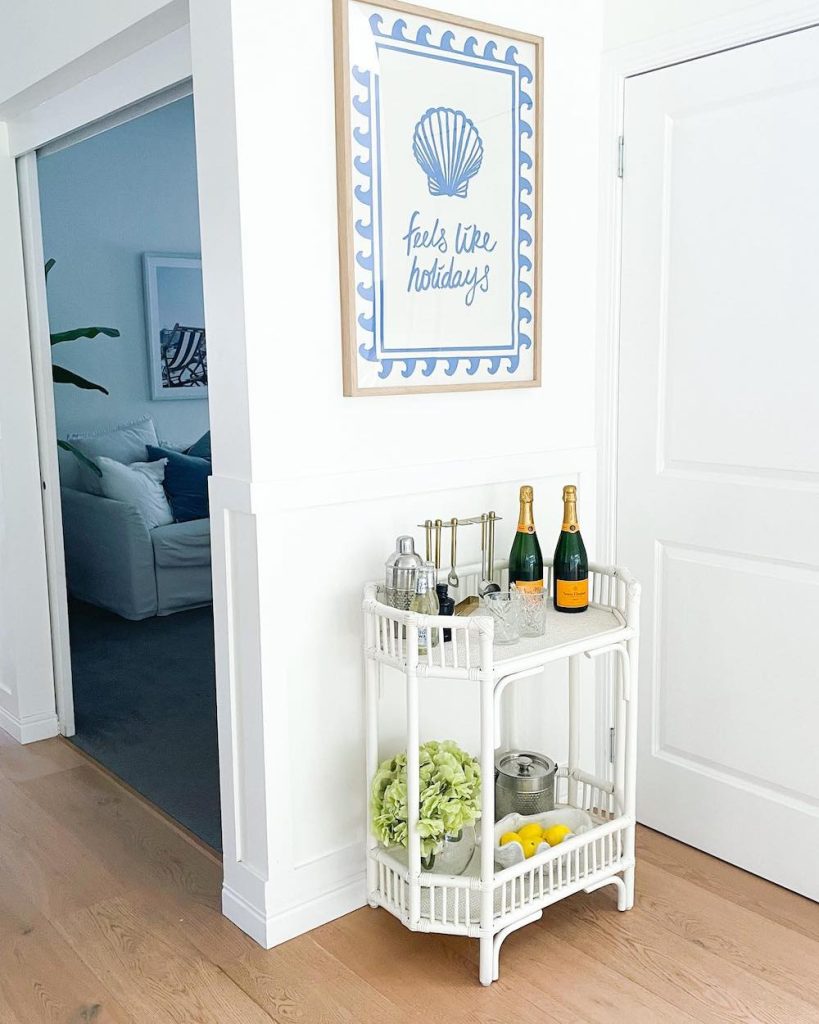 Keep it costal in style. Stock a couple of really nice Champagne bottles at the top.
Make it an Orderly Space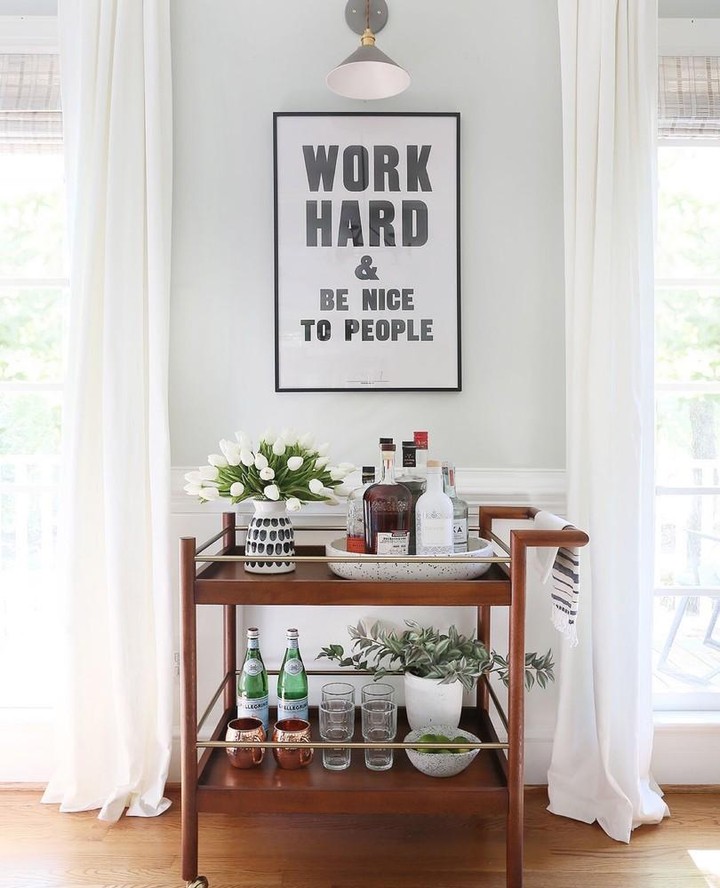 Style it clutter-free. Mix whites, blacks, and greens for a Mid-Century Modern style.
Go for the Fresh Style – Bar Cart Styling Ideas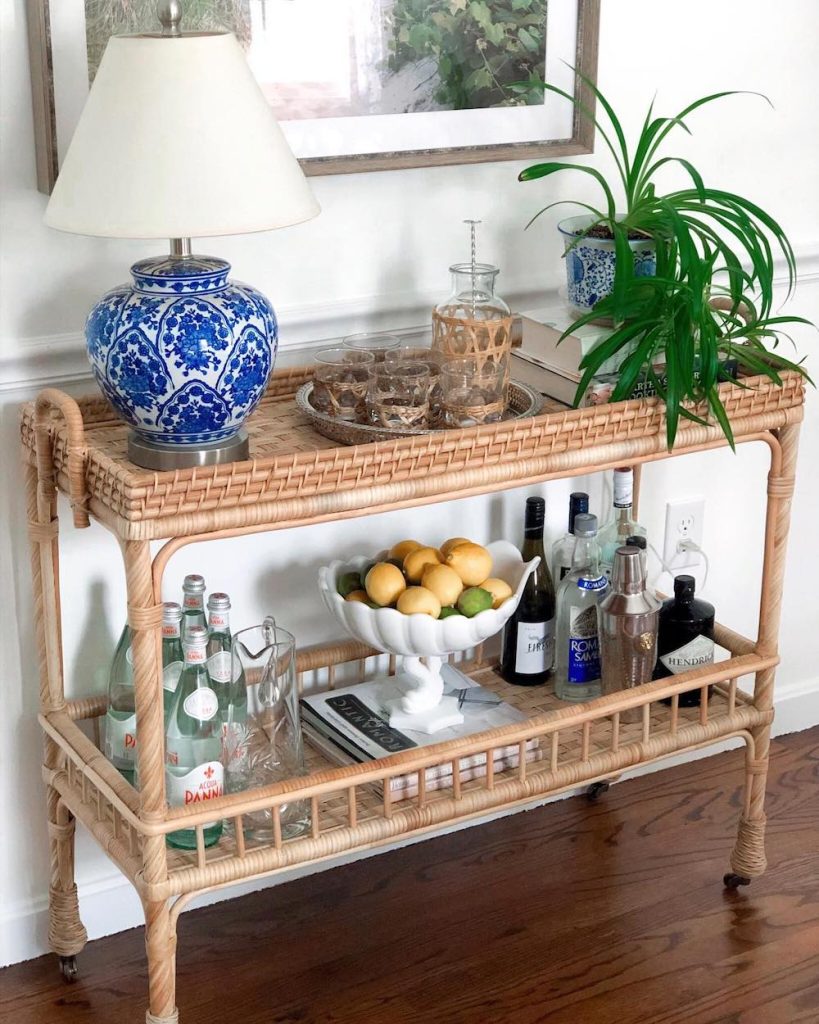 Style it balanced as in this image from rosa.m.diana. Repeat the round, circular patterns. Continue with the blue and white Chinoiserie patterns. Add fresh houseplants for an organic feel.
Elevate your Bar Essentials
Stack interesting books in color-coordinated groups to elevate decorative objects. Four stacks of books, each with its own uniquely shaped objects. Creates visual interest throughout the cart.
Group Your Spirits and Accessories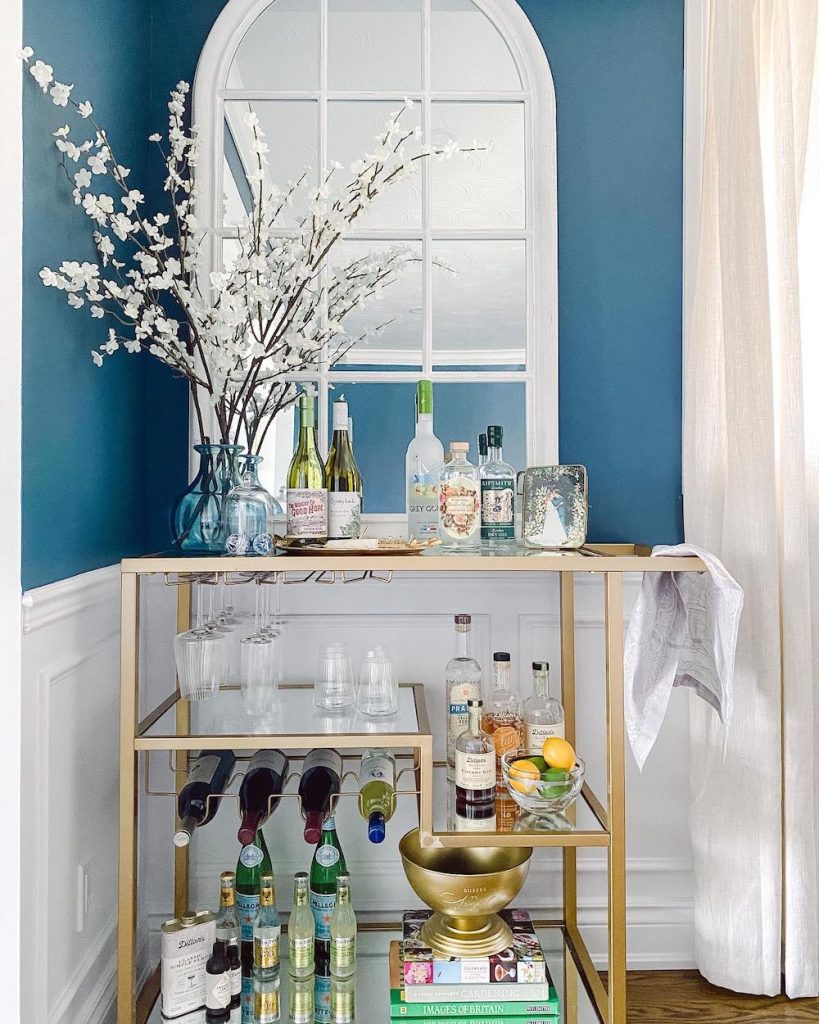 Arrange your spirits in groups on a serving tray and group bottles on different cart levels. Keep shorter bottles in the front of each group. Blend different sizes, shapes, and colors into groups.
Our Picks for Bar Cart Styling Tips
Now we begin our picks of bar carts for your home. Look at our selection for the best bar carts. Perfect for cocktail parties at your home.
Be sure to share with us which books are your favorites. Let us know what you think.
Take a look at our other posts for home decor inspiration. Drop us a line below in the comment section. Let us know all about your favorite home decor projects for your house.
Enjoy our other home decor-related posts for additional ideas.
Decorate your home with these great ideas. Check out our other posts for the interior and exterior of your home. Try these posts for additional decorating ideas this season.
Acrylic Console Tables
Martini tables
Rattan Bar Carts
Bamboo mirrors
Blue curved sofas
Stone End Tables
Tulip Tables
Parsons Tables
Reach out to us with any questions. We love hearing from our readers. Thank you for dropping by and taking a look at our blog.
Mary
Pin this for Later: