Parsons tables to enhance your modern aesthetic home. These tables were designed initially as dining room tables. However, in today's home, you'll see Parsons-styled tables, including console, side, coffee, and dining tables. We share today Parsons-style dining room tables that appeal to the modern loving homeowner.
The Beginnings of the Parsons Tables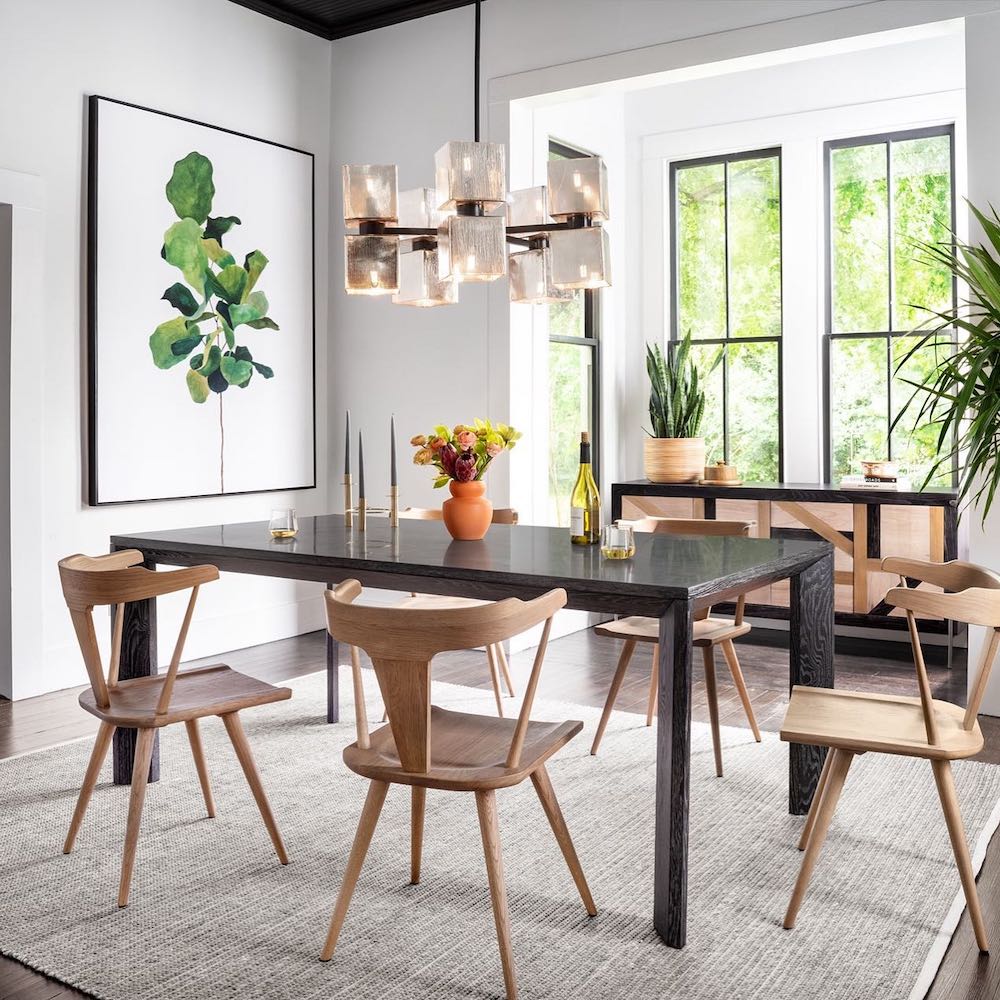 Boost your modern aesthetic with the Parsons Table. The Parsons Table is a modernist-styled table with four square legs in cross-section. The legs with similar thickness are flush with the top surface edges. Designed by Jean-Michel Frank, who worked at the Paris Atelier, now known as Parsons Paris. Associated with spare Modernism and the luxurious Art Deco style in the 1930s era – the age of "Moderne".
The design rationale behind the Parson's table was to design a basic table. A simple design that retains its integrity regardless of the construction materials used. Jean-Michel Frank gave these instructions as an assignment to his design class. And this is how the Parsons Table came to be in the 1930s.
The definition of a Parsons Table is that it is typically a rectangular table with straight thick legs. The table legs are flush with the edge of the tabletop surface. An appearance of being jointless, the legs are always straight without any decorative details other than the finish. This is the spare look of Modernism. Parsons style refers to this as a square or rectangular lightweight table. With the table legs appear jointless and are square in cross-section.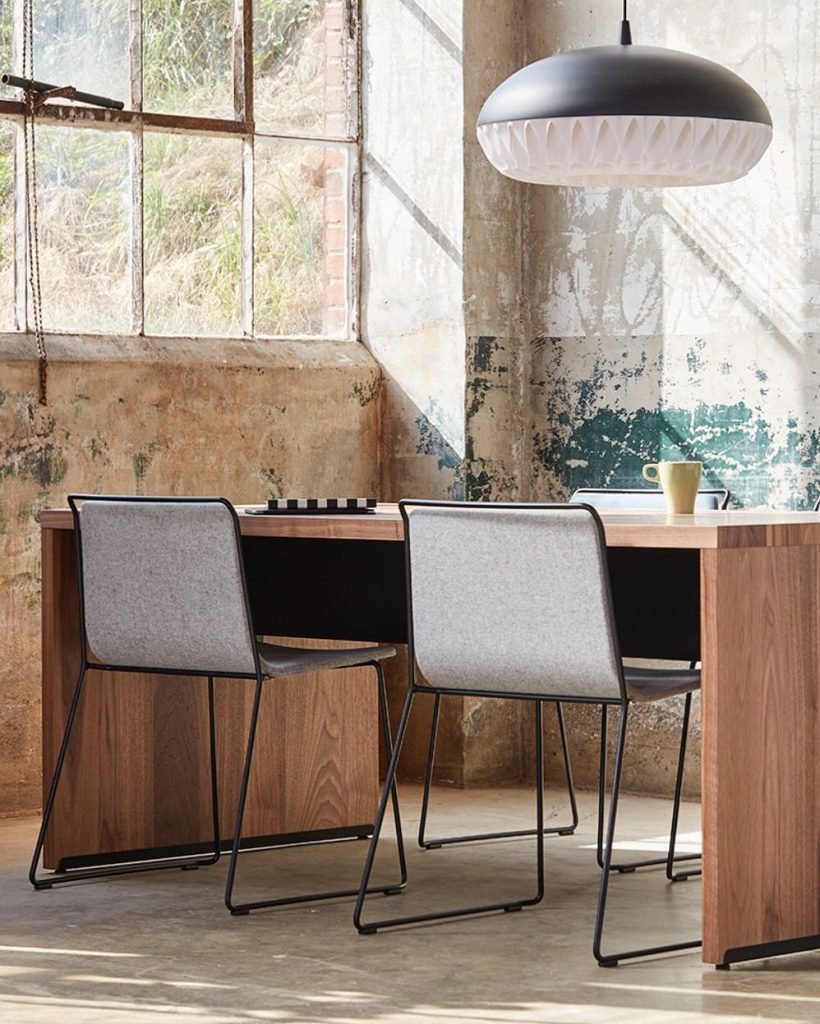 Made from wood, metal, plastic, or a combination of these materials, are today's Parsons Tables. You'll find Parsons Tables made for a diverse number of uses as well as sizes. Influenced by the Parsons Table, the image above is a work table. The workspace is very modern, with industrial windows, perhaps in a building that was formerly a warehouse.
Replicated in other furniture pieces due to the enormous popularity of the Parsons Table design. Included in both indoor and outdoor furniture.
Pair it with a Parsons Chair – Parsons Tables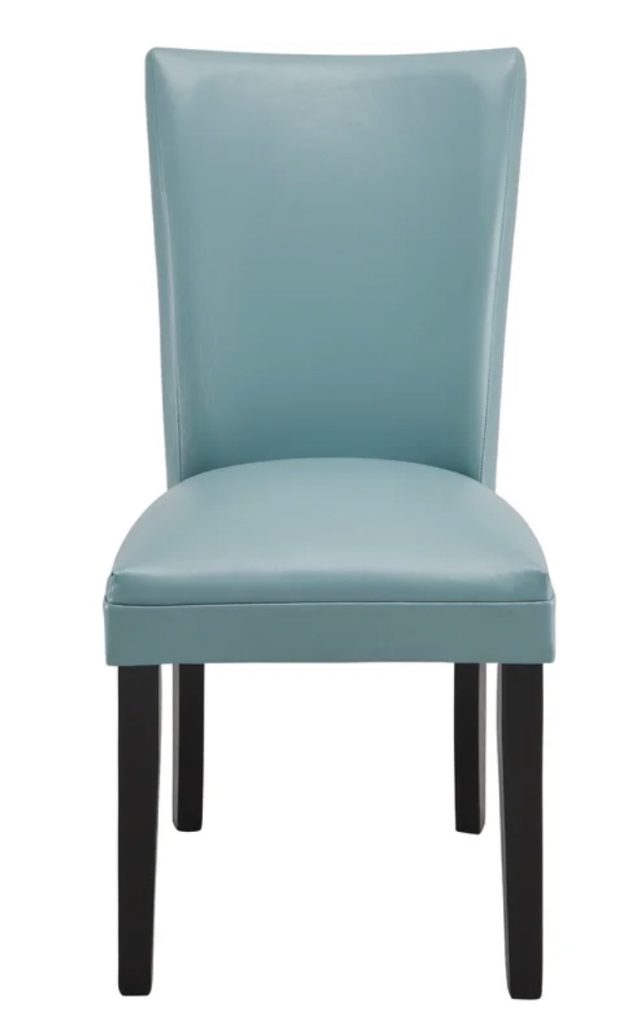 Keeping the mid-century modern style in mind, the armless Parsons Chair was constructed. At the Paris location of the Parsons School of Design, under the direction of Jean-Michel Frank, these iconic furniture pieces made their debut. Created with clean lines and a simple silhouette, the chair combined with the table was a huge success.
Typically, the chair has a high back with sleek, straight legs. Although initially designed with the Parsons Table, the chair easily fits many styles. Today, the Parsons Chair has tufts, wing-backs, fabric covers, leather material, and other variations. Reported to be highly comfortable chairs despite the design effort only to leave the bare essentials—removal of the unnecessary pieces with only the seat, back, and chair legs left.
Table Size – Parsons Tables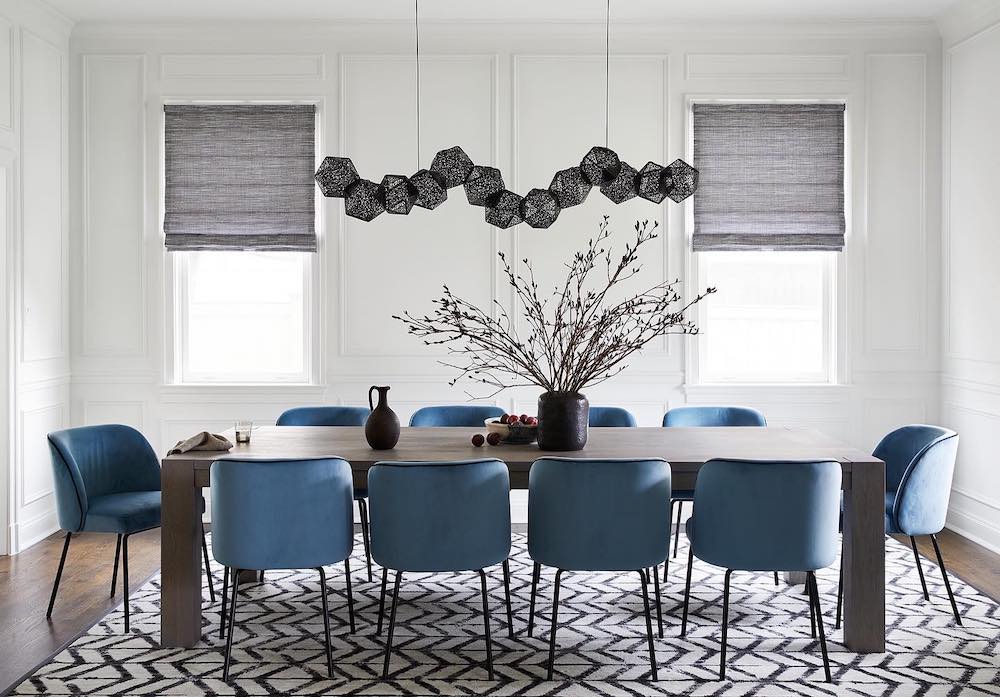 Order a Parsons Table in various sizes. The average table height is between 28 and 30 inches tall. Match chairs with an 18 to 23-inch length with a table height of 28 to 30 inches. Traditional 31-inch dining tables may need a slightly taller chair.
Origination of the Table
Early about 2500 BC, Ancient Egyptians made and used tables. Made from wood and alabaster at the time. Used to keep essential objects off the floor, tables were stone platforms.
Later, the four-legged table originating in Ancient Egypt was primarily used for storing essential items off the floor. And as game tables. The tables were lower in height. Mostly made from wood. Construction of metal and stone tables has been found, too. Discovered were three-legged tables and tables with a single-centered leg support. The Greeks and Romans were the first cultures to use tables for dining purposes.
Purpose of the Table – Parsons Tables
Derived from the Latin word tabula, "table" means "board, plank, the flat top piece". Today, the purpose of the table is a raised flat surface top supported by 1, 3, or 4 table legs. Some tables can have more table legs if needed. Used more commonly as a top surface for eating on, working, or as a tabletop for storing objects.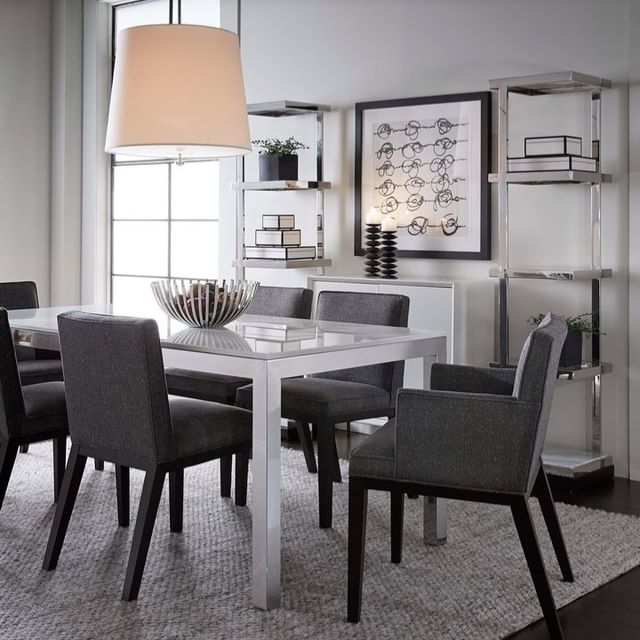 The development of the chair came about the same time that the table did. Today a dining room has a table, chairs, sideboard, lighting, rugs, and a china cabinet. The dining room might have been part of the kitchen or food preparation area in years past. Used for cooking purposes and warmth, the kitchen and dining room could have been next to the hearth.
Magnify the appeal of your modern aesthetic home with a Parsons Table. Dine on a sleek tabletop surface that is not only functional but stylish. Incorporate the Parsons Table throughout your home. Use it as a console table in a hallway or entryway. Drop a set of two Parsons Tables on each side of your sofa as side tables. The possibilities are endless.
And now, we go on to our list of tables. Look at our selection of the best blue Parsons Tables for your dining room.

Be sure to share with us which dining room tables are your favorites. Let us know what you think.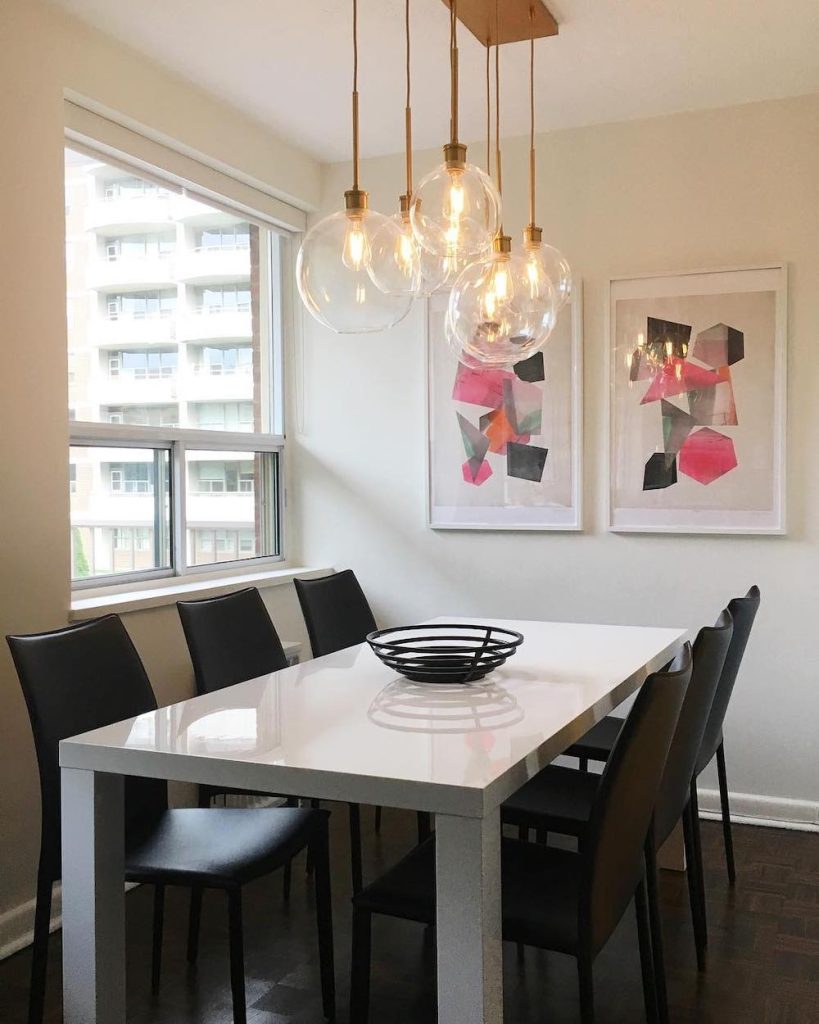 Take a look at our other posts for home decor inspiration. Drop us a line below in the comment section. Let us know all about your home decor projects for your house.
Enjoy our other home decor-related posts for additional ideas.
Decorate your home with these great ideas. Check out our other posts for the interior and exterior of your home. Try these posts for additional decorating ideas this season.
Blue curved sofas
Stone End Tables
Natural Rattan Sofas
Wicker Patio Sofas
White Wicker Sofas
Tulip Tables

Reach out to us with any questions. We love hearing from our readers. Thank you for dropping by and taking a look at our blog.
Mary
Pin this for Later: