Tulip table decor ideas to style your best ever mid-century home. Get a lifetime of timeless beauty and style with a tulip table. The sleek, clean lines of mid-century furniture have been mesmerizing homeowners since the 1950s. With the tulip table, you get more than just fabulous style. A round table provides a space-saving alternative to square and rectangular tables. So a pedestal-supported table such as a tulip table provides more leg room beneath the table.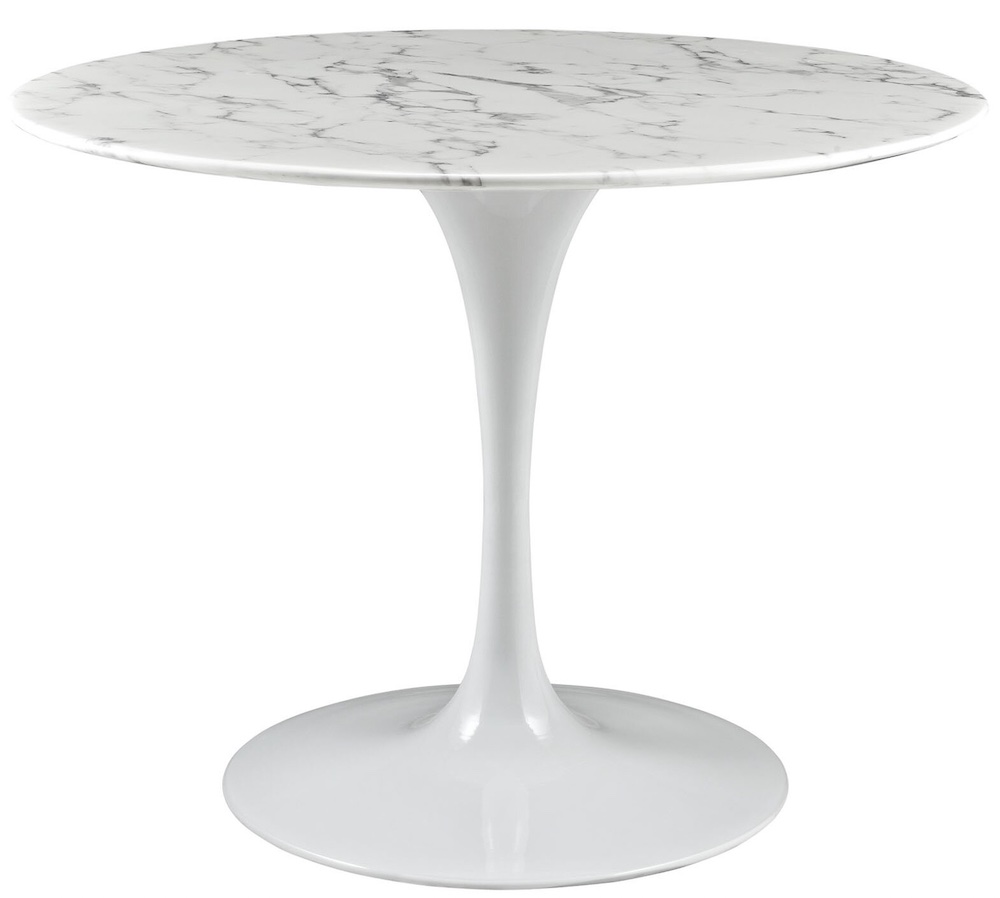 Just as appealing today as it will be years from now, the tulip table never disappoints. Go for a classic aesthetic with one of these beauties. In today's post, we are sharing styling ideas with a tulip table that you will love. Use these tables in many settings. This includes dining tables, side and end tables, and hall or entryway tables. A diverse alternative to an ordinary table.
Tulip Table Beginnings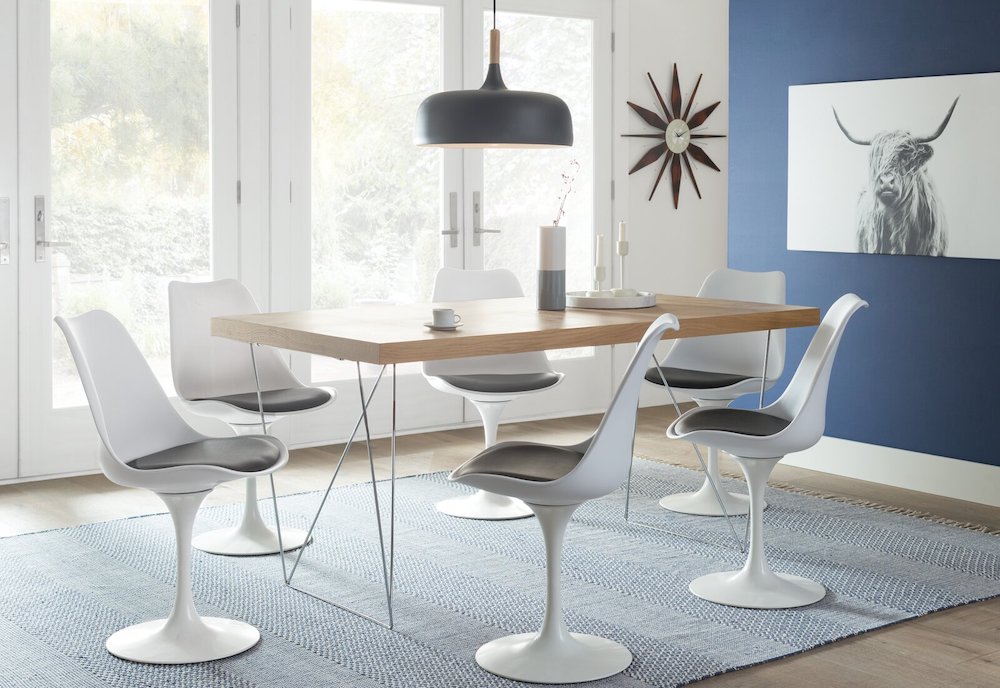 Inspired by the iconic Saarinen tulip chair, the Escapade side chair set is shown In the image above. The Escapade side chair has a single support structure just like the tulip chair designed by Eero Saarinen. Designed with clean, sleek lines for a modern look.
Made by the Knoll Company, the tulip table and chair were originally designed by Eero Saarinen. Saarinen was a Finnish-American architect, and industrial designer. Saarinen met Florence Knoll of the Knoll Company at the Cranbrook Academy of Art in Bloomfield Hills, Michigan. Both Florence and Eero were lifelong friends and design collaborators.
Over the Modernist period, both the tulip table and chair were introduced in 1958 by Eero Saarinen. These two pieces were part of the Pedestal Collection for the Knoll Company.
Verify a True Saarinen Table – Tulip Table Decor Ideas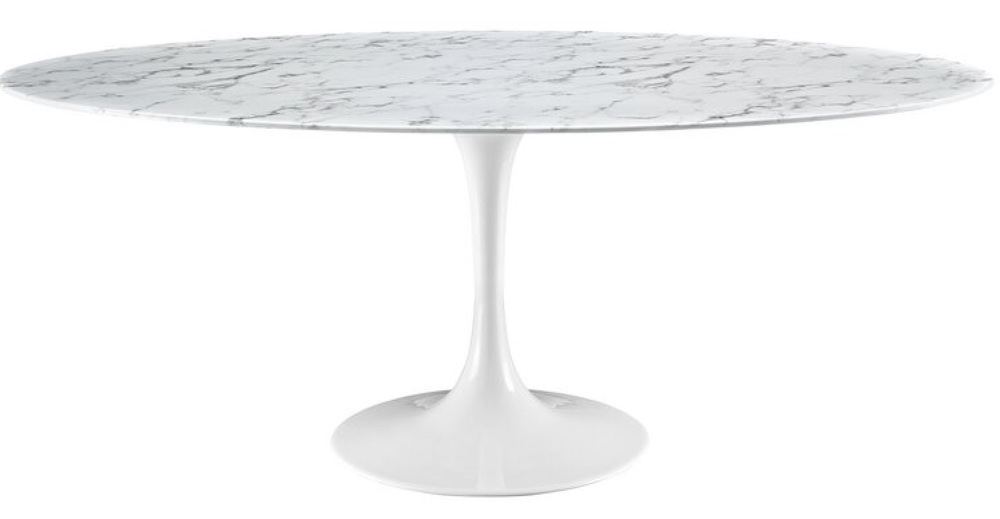 To identify an authentic Saarinen Tulip Table, you simply turn the table over. Each Saarinen tulip table has a chrome plaque identifying the table underneath. The plaque is inscribed with the Knoll Studio and includes Eero Saarinen's signature. Next to Saarinen's signature the year 1956 is inscribed too.
A notable feature of the table is the heavy weight of the table base. Made out of molded cast aluminum, the base of the table is finished in either black, white, or platinum. Afterward, the table is coated in Rilsan for durability. Rilsan enhances the protection of aluminum and is a protective coating. This tough coating aids the table in withstanding high impact, resistance to abrasions, and of course, everyday use. Order the tulip table with a tabletop surface made from marble, wood veneers, or white laminate in round or oval shapes. The table base of a real Saarinen is never made from plastic, wood, or other inferior materials. That is how you know you have a true Saarinen table.
If the chrome plaque is missing from the table, then it is a replica. Not a real Saarinen table. Durability is important to the Knoll company since they apply four separate coasts of a polyester layer. This prevents the table from staining and provides long-lasting surface protection. These tables are not tippy or wobbly. They are stable and sturdy tables that will last for years to come.
Make it Modern with these Tulip Table Decor Ideas
The classic tulip table is a modern-styled piece of furniture. Designed during the Modern period of the 1950s and 1960s. Be assured that these tables are iconic mid-century modern designs. This design is highly valued because of its sleek profile and availability of amazing contemporary finishes.
Get Inspiration from these Tulip Table Decor Ideas
And now we begin our list of styling ideas for your home using tulip tables. Get inspired with these tips we are sure you'll love. Take a look. Be sure to drop us a line below in the comment section. Let us know all about your favorite styling ideas.
Make it Pop with Blue Accessories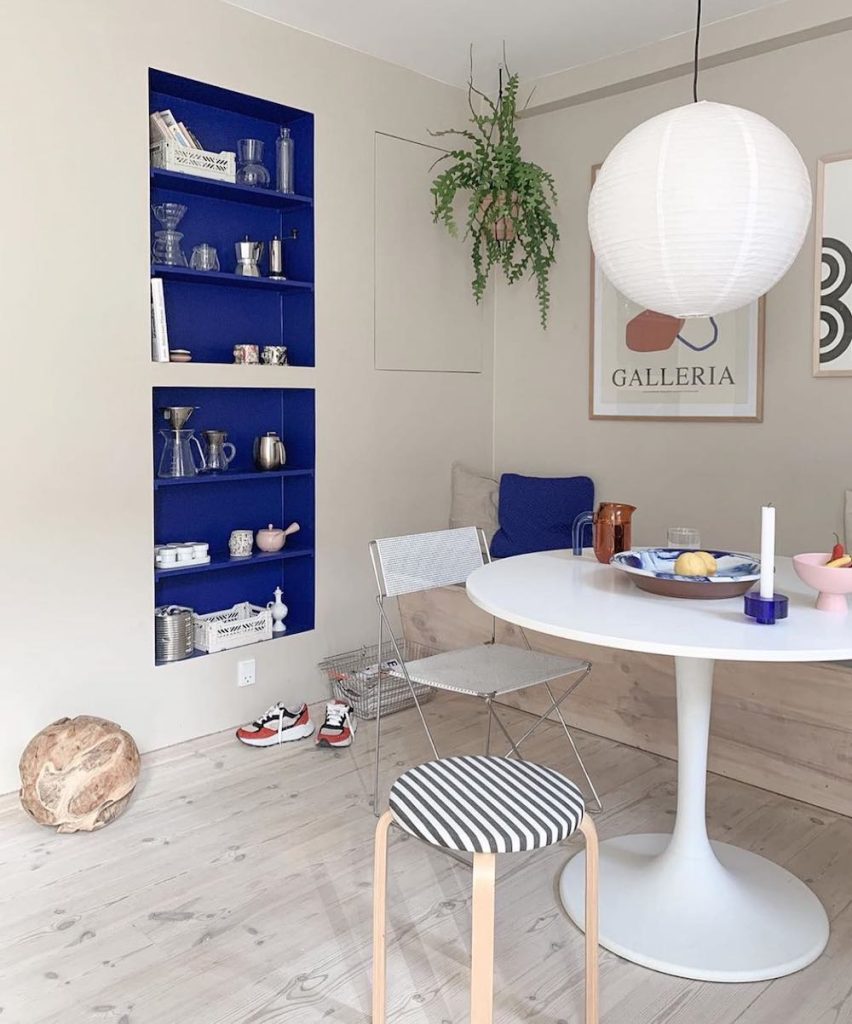 Style a pop of blue color on your tulip table. Make it stand out next to the recessed shelving.
Add a Bistro Table Set – Tulip Table Decor Ideas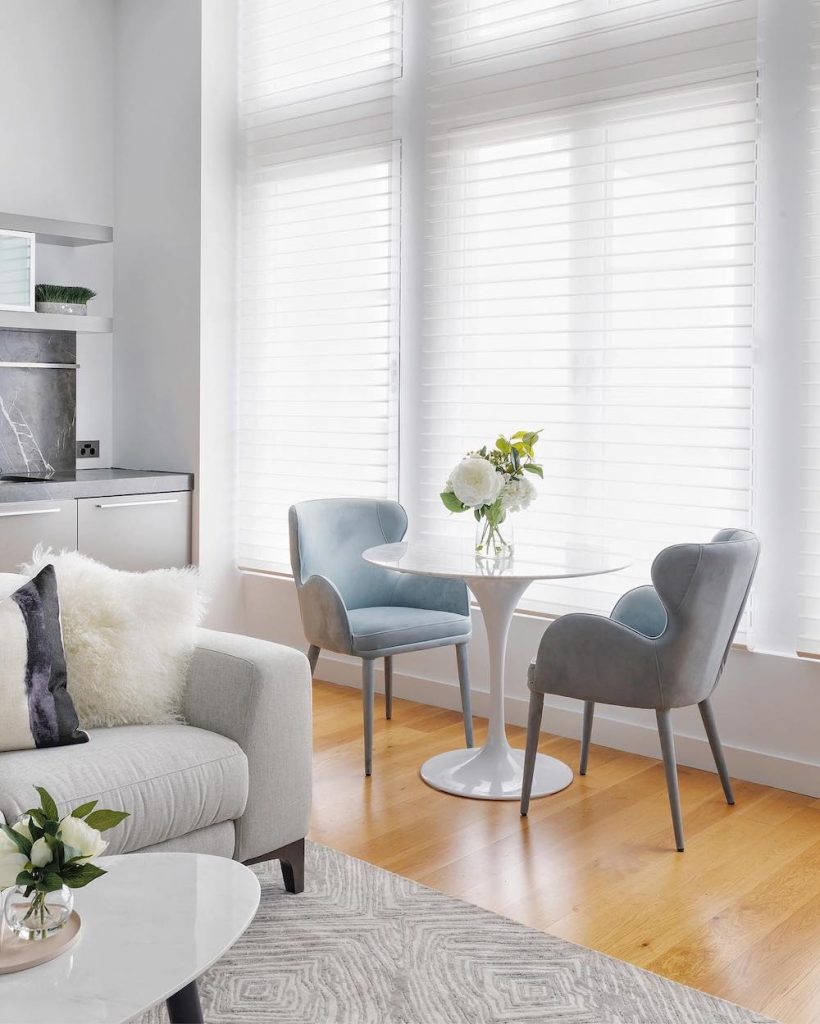 Tuck a small bistro set near the kitchen for light meals or a cup of afternoon tea.
Go with a Contemporary Style – Tulip Table Decor Ideas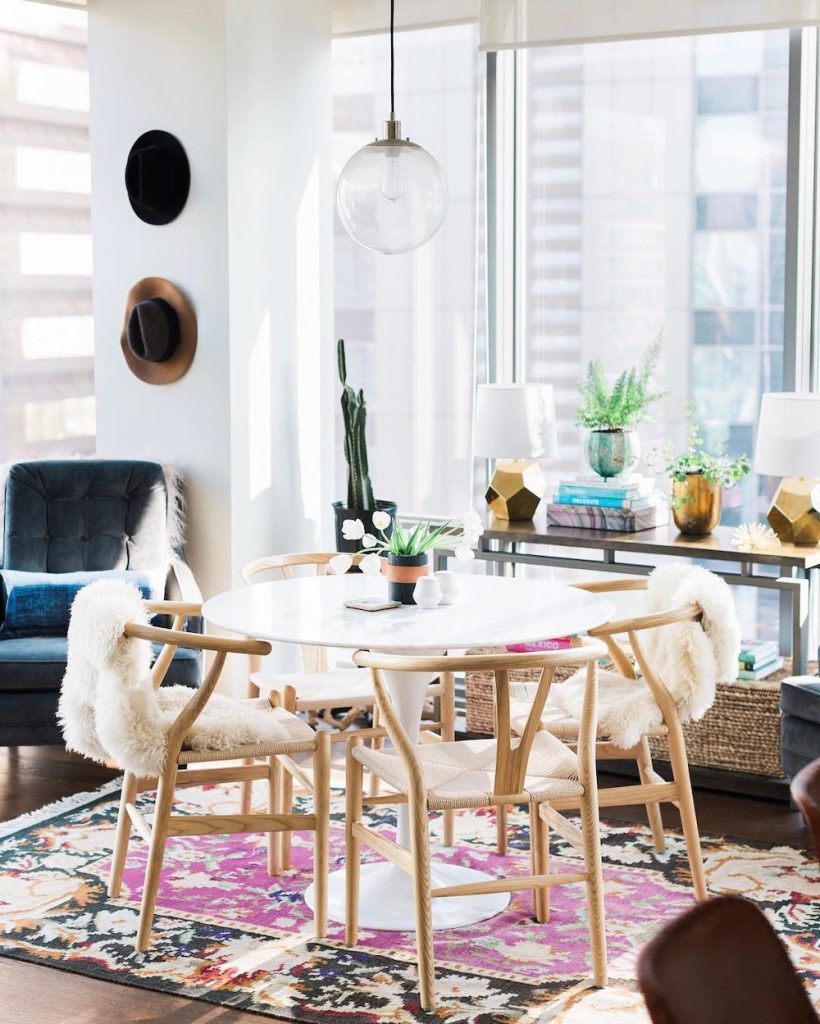 Gather a set of Wishbone chairs to place around a tulip table. Then drape a couple of cozy sheepskin throws for cooler days. Make it meet your needs.
Keep with the Retro – Tulip Table Decor Ideas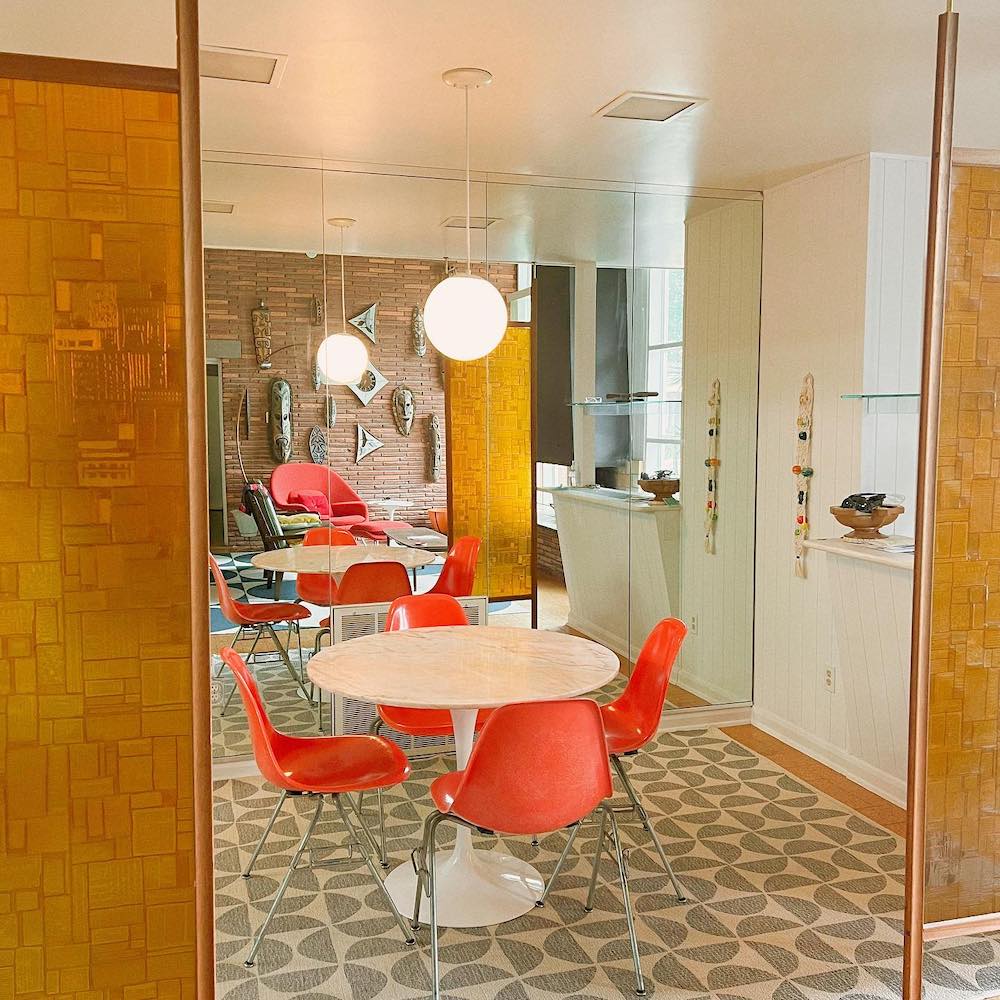 Stay retro with your tulip table and 1960s chairs. Notice how it all falls in place?
Plant it Next to You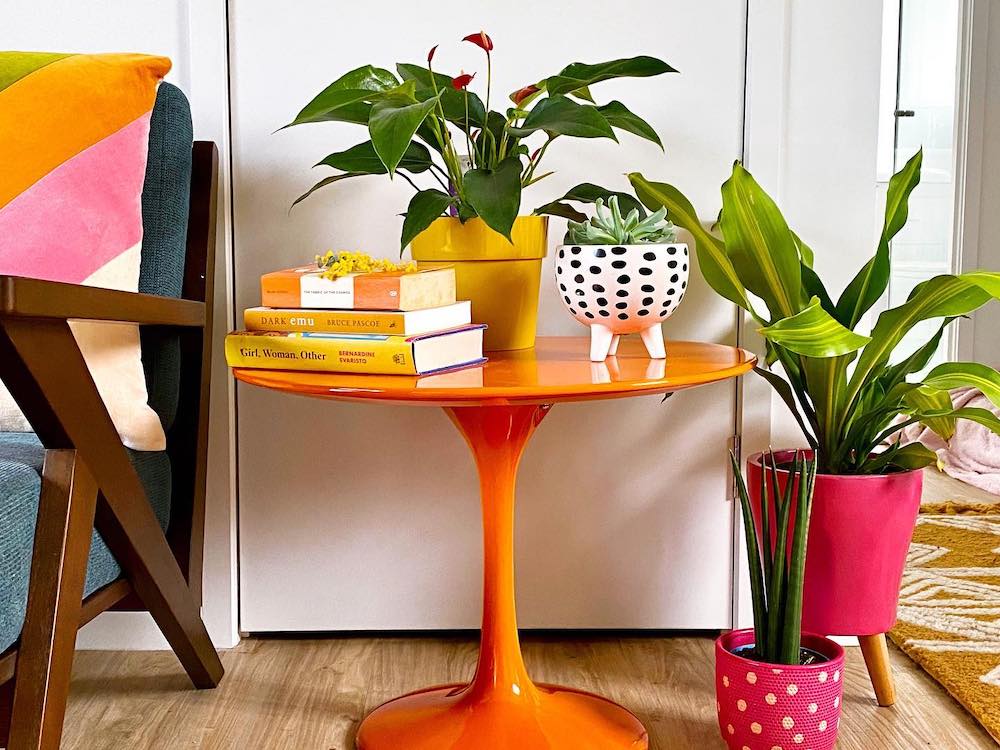 Fill your mini tulip table with houseplants. Make it vibrant.
Set it Up as a Reference Table – Tulip Table Decor Ideas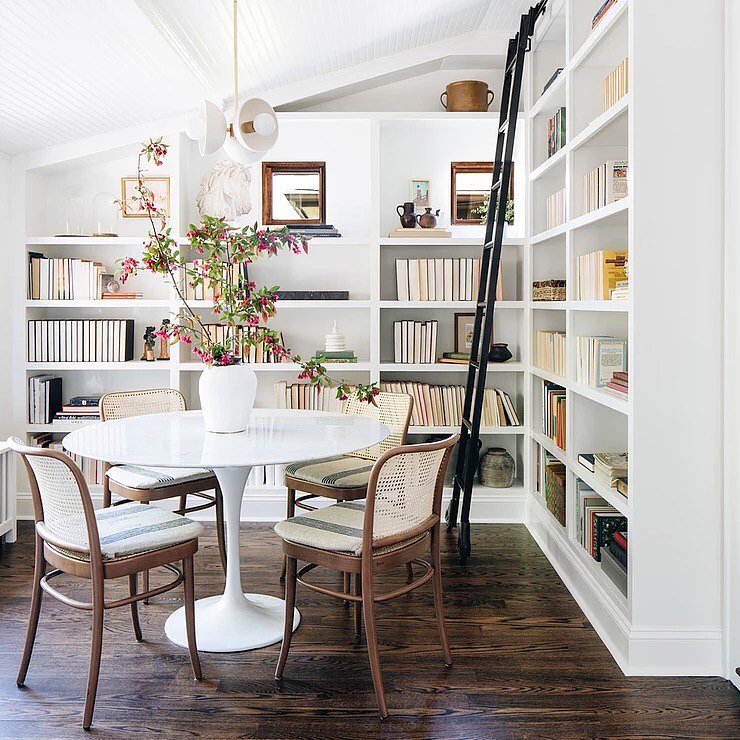 Add one to a reading nook. Create a library-inspired room complete with shelves filled with your favorite resource books.
Slide it Next to a Sofa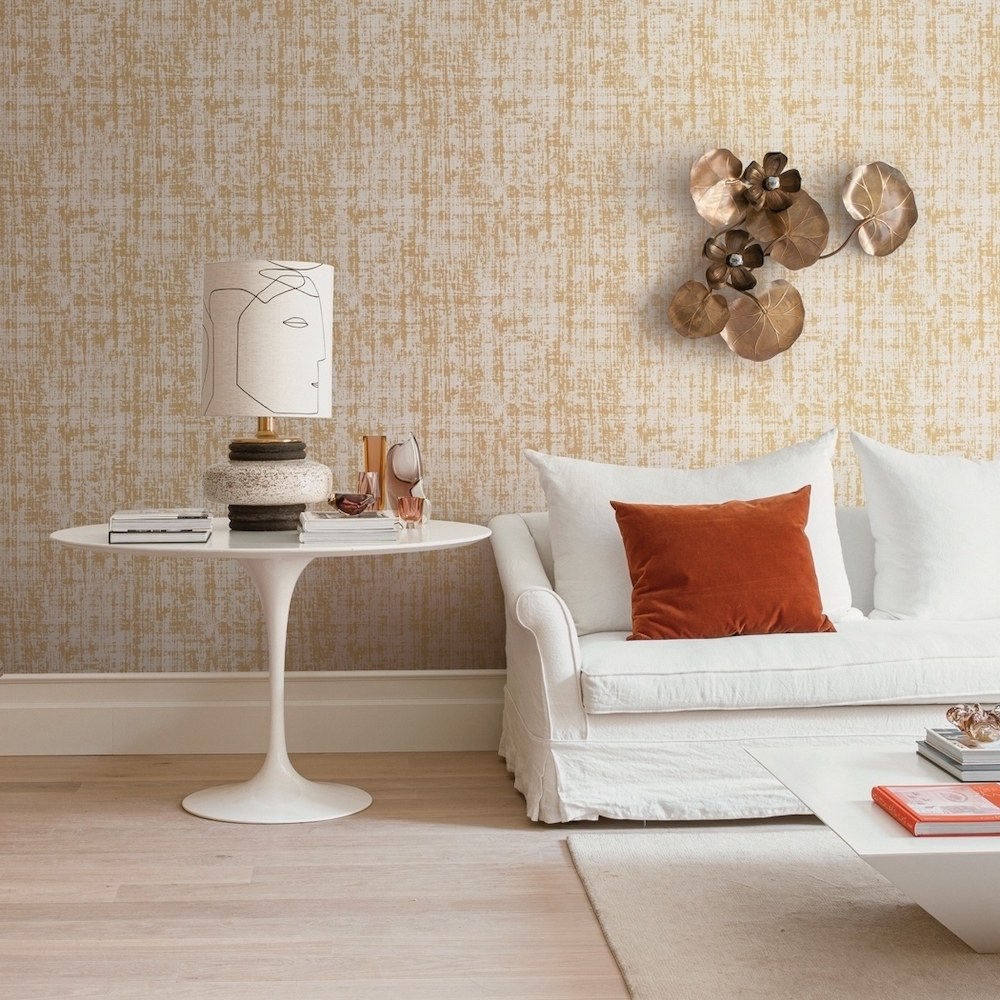 Use it as an end table. In the image above, this table has plenty of room for storing your favorite coffee table books, a table lamp, and some objects of interest.
Bring the Tropics Home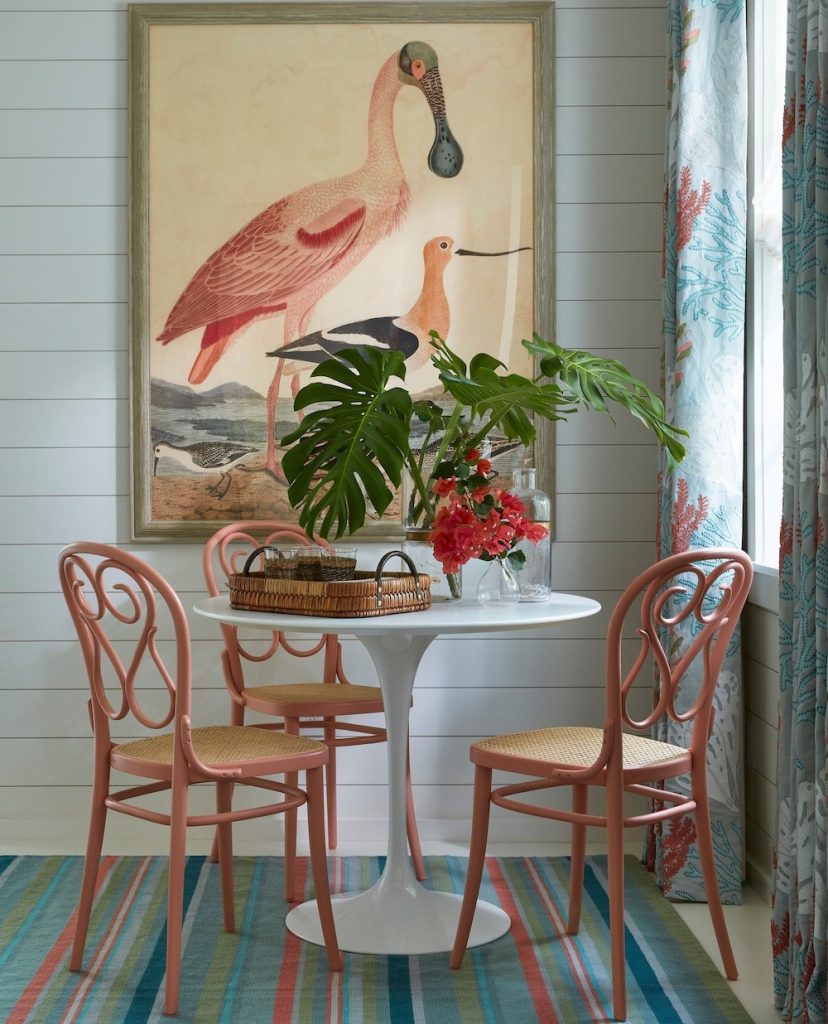 Style it tropical with wall artwork and a set of Bentwood chairs. These tables fit so many decor styles.
Park it Next to a Banquette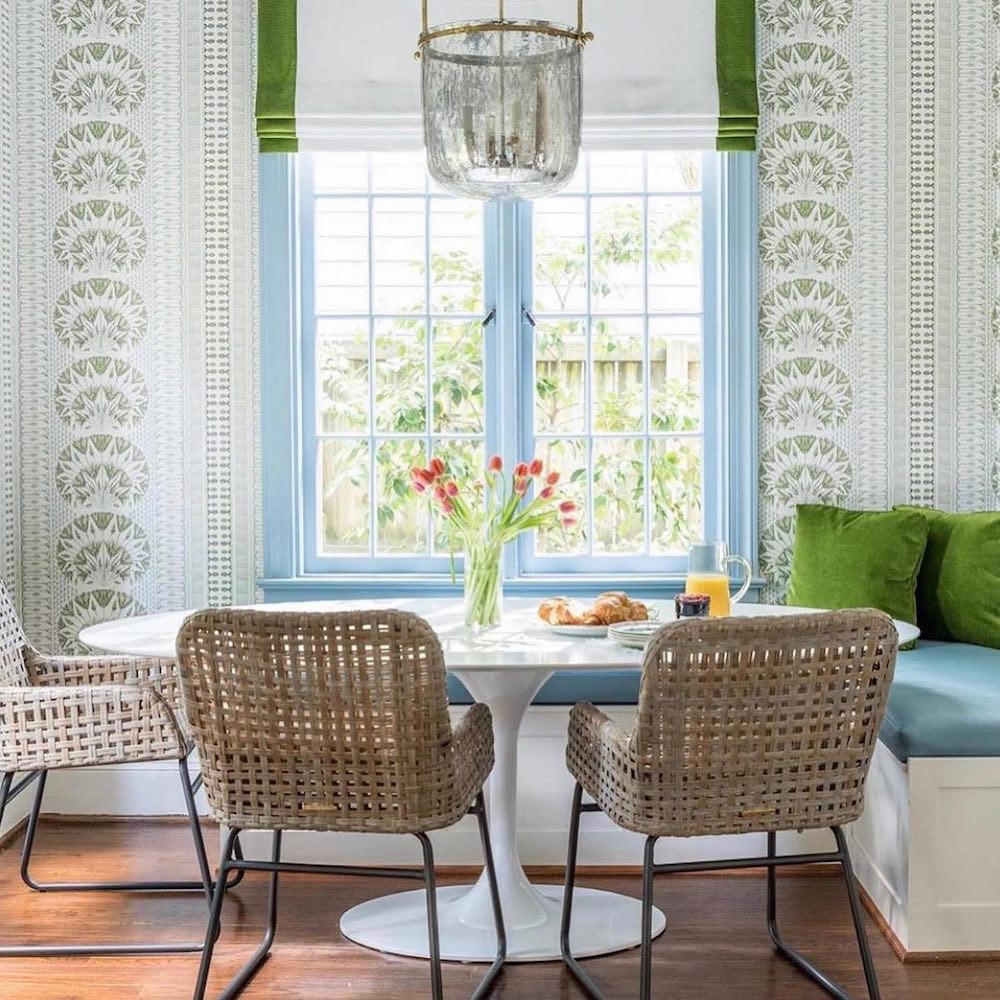 Place it next to a banquette in a breakfast nook or eat-in kitchen. Round tables save space by allowing guests to easily move around the table. In this design, the modern-styled table works beautifully with wicker chairs.
Give it Center Stage – Tulip Table Decor Ideas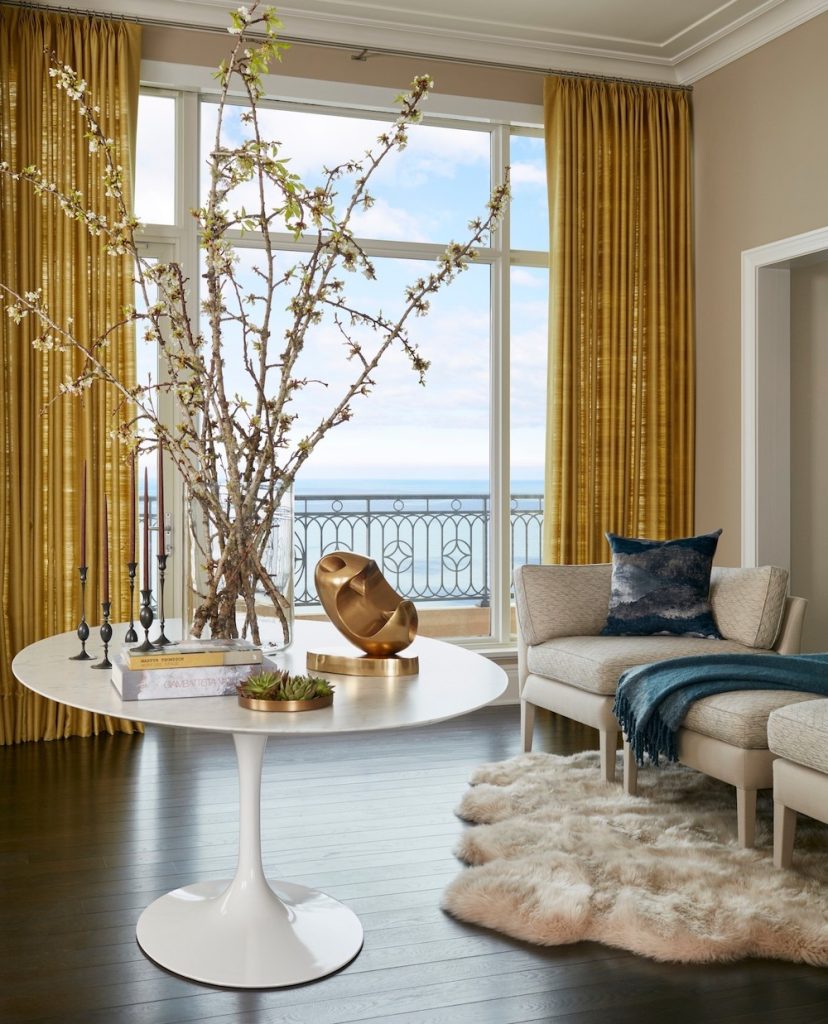 Center your table in the living room. Add brass accents to give your space a wow factor. Curl-up comfort with an incredible view of the outdoors completes this gorgeous room.
Make it Minimalist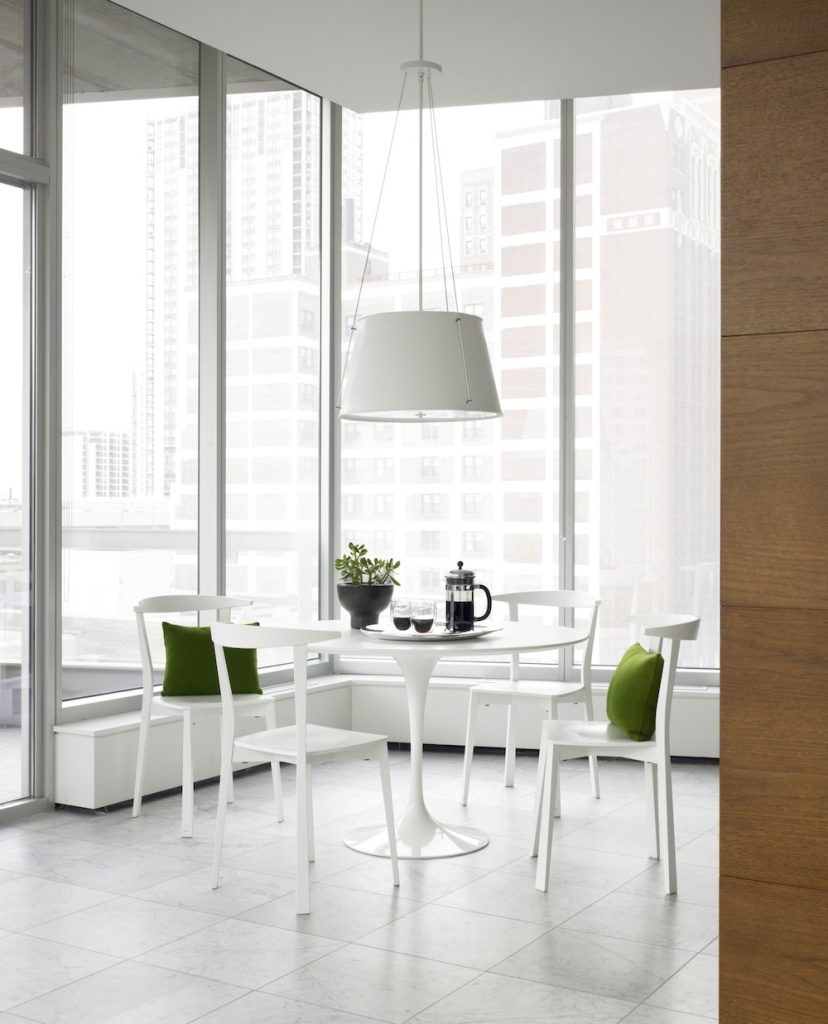 Keep it clean with a minimalist style. Include some greenery either faux or fresh for some contrast.
Bring Warm Earthy Tones Indoors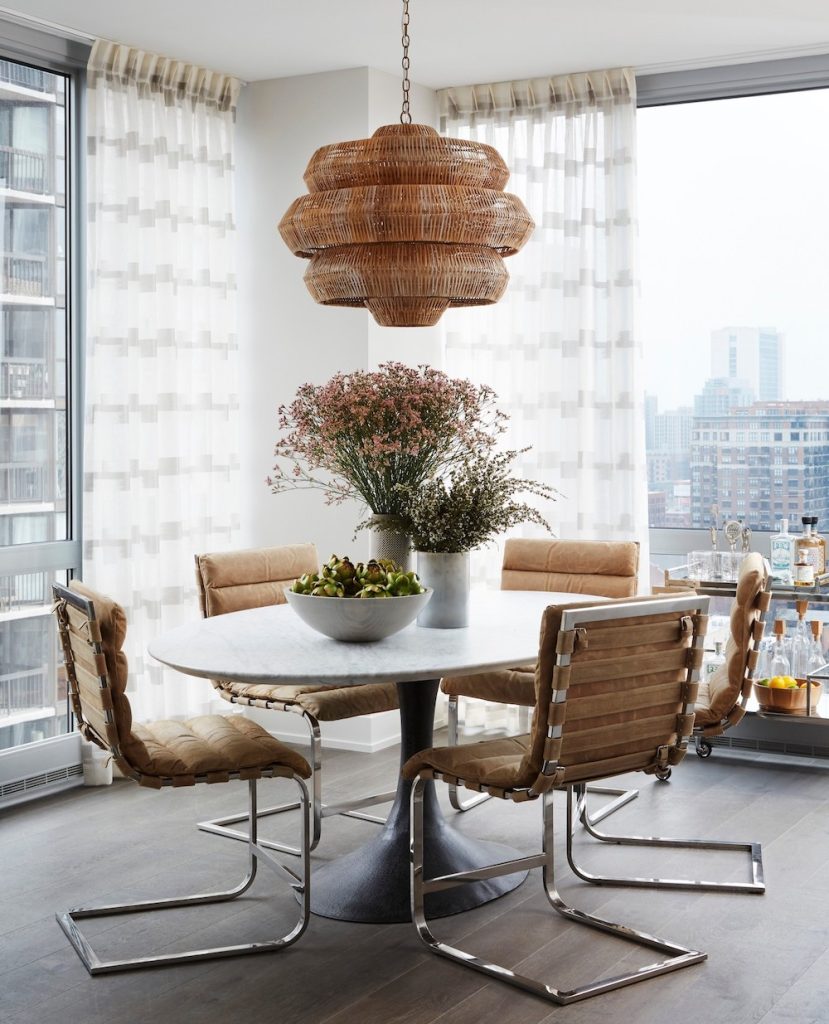 Add warm earthy outdoor colors to a dining room especially when you are elevated up high and can't enjoy the outdoor views. Warm colors like a rattan light pendant and a set of modern dining chairs give this space a home-like feel.
Create a Learning Center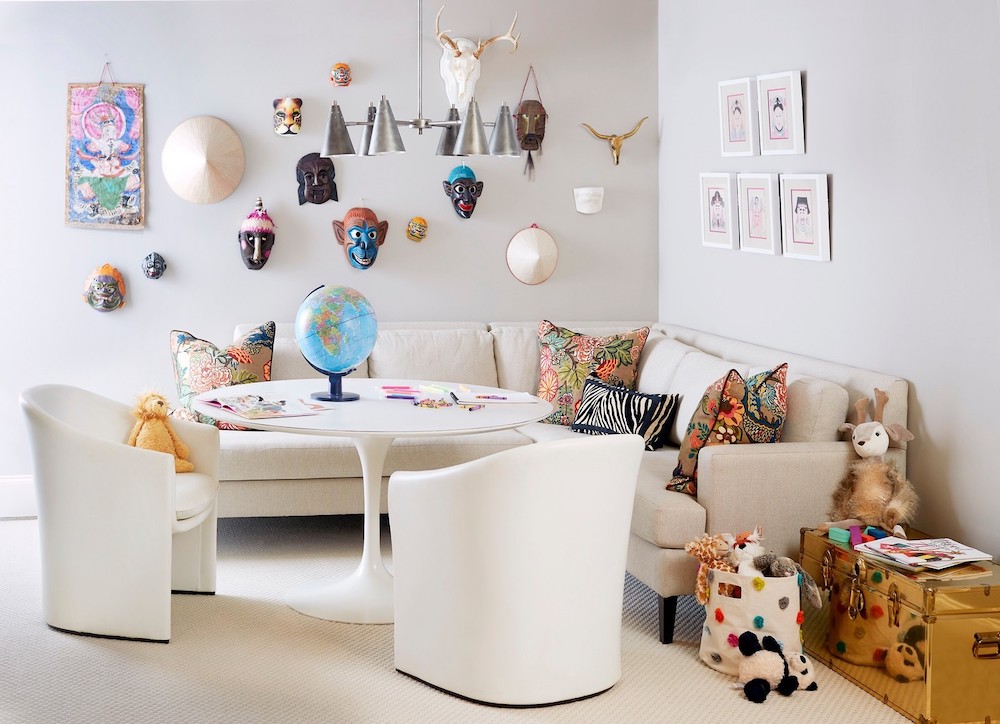 Reserve a space for learning, playing games, and celebrating all of life's achievements. In this playtime space above, the area can transition from one activity to another. Design spaces with multiple purposes in mind that will keep your children busy.
In our effort to select the best tulip tables from online sources, we searched numerous resources for the most stylish tables. We found some incredible dining tables that we are certain you are going to love. Below is our list of gorgeous tulip tables that will bring a sleek and modern look to your home. Take a look. Drop us a comment below in the comment section. Let us know about your favorite dining table.

This ends our list of tulip table decor ideas for your home. Style your home with a tulip table for a timeless and modern style. Take a look at our other posts for home decor inspiration. Be sure to tell us about your home decor projects in the comments below. We always love hearing from our readers.
Enjoy our other dining room home decor posts for additional ideas.
Are you interested in a different type of dining room decor for your home? Try these posts for additional dining room decoration ideas.
Coastal Dining Tables
Pedestal dining tables
Tulip dining tables
Wishbone dining chairs
Coastal dining chairs
Reach out to us with any questions. We are always ready to help you out. Thank you for dropping by and taking a look at our blog.
Mary
Pin this for Later: