Best wishbone chairs for a Summer or beach home is the topic for today's post. These chairs have been popular in coastal homes for many years. Its popularity is due to its purified, simplistic style,  and use of organic materials. Wishbone chairs lend themselves to coastal decors because of their minimalist design and use of natural wood elements. This comfortable iconic chair is a favorite among furniture enthusiasts. And we're sure you'll fall in love with the Wishbone chair if you are lucky enough to own one.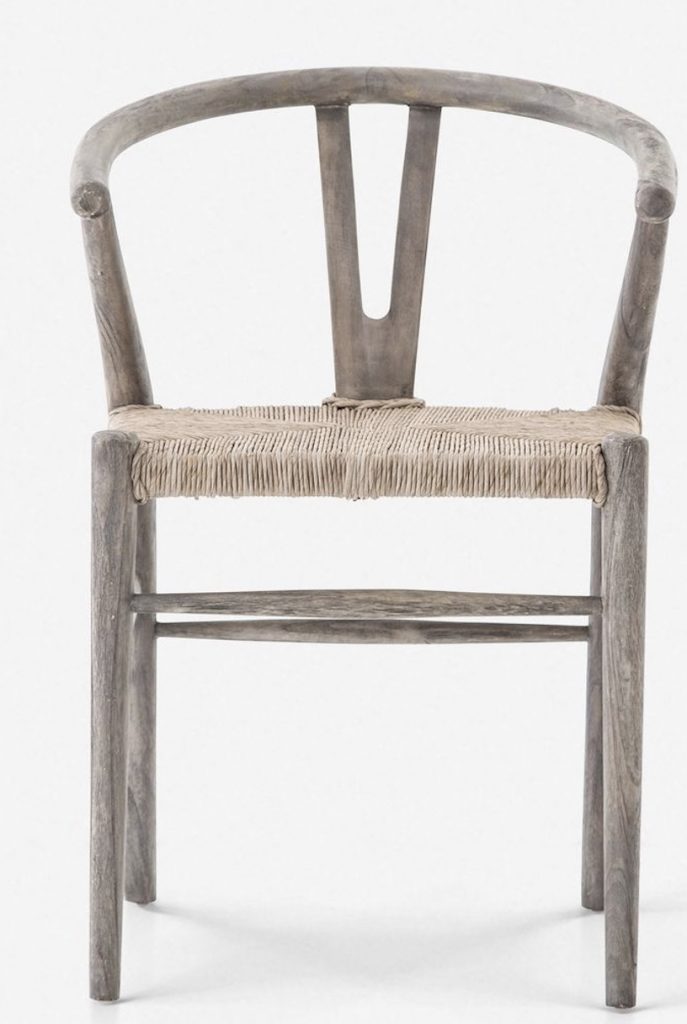 The Beginnings of the Iconic Wishbone Chair – Wishbone Chairs
Designed by a young Danish furniture designer named Hans Wegner in the year 1949. The sleek style of Wegner's furniture designs was inspired by furniture produced during China's Ming dynasty period. The traditional Ming chair design from the Ming dynasty was the original inspiration for the Wishbone chair. Known for its ergonomic design as well as its lightweight, the chair is a popular choice for mid-century and coastal decor styles. The Y-shaped chair's backside gives the chair its Wishbone name.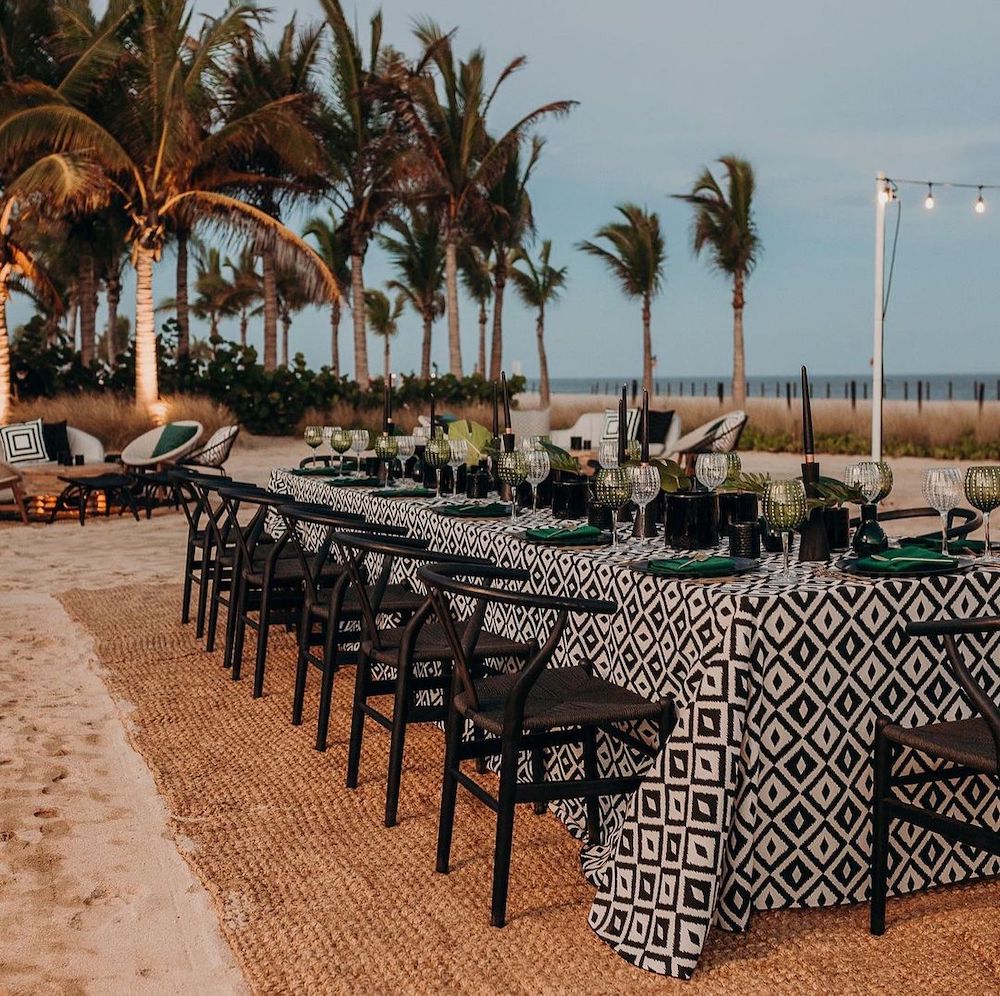 After the introduction of the Wishbone chair, it was slow to gain popularity in Denmark. However, it gained popularity in other parts of the world. It became wildly popular on the west coast in the US. Followed by the popularity in European countries outside of Denmark. Eventually, the chair was more readily used in Denmark.
Today, Wishbone chairs are not only used as dining table chairs but as desk and side chairs. Still as popular today as ever. And seen in many coastal settings as well as outdoor spaces.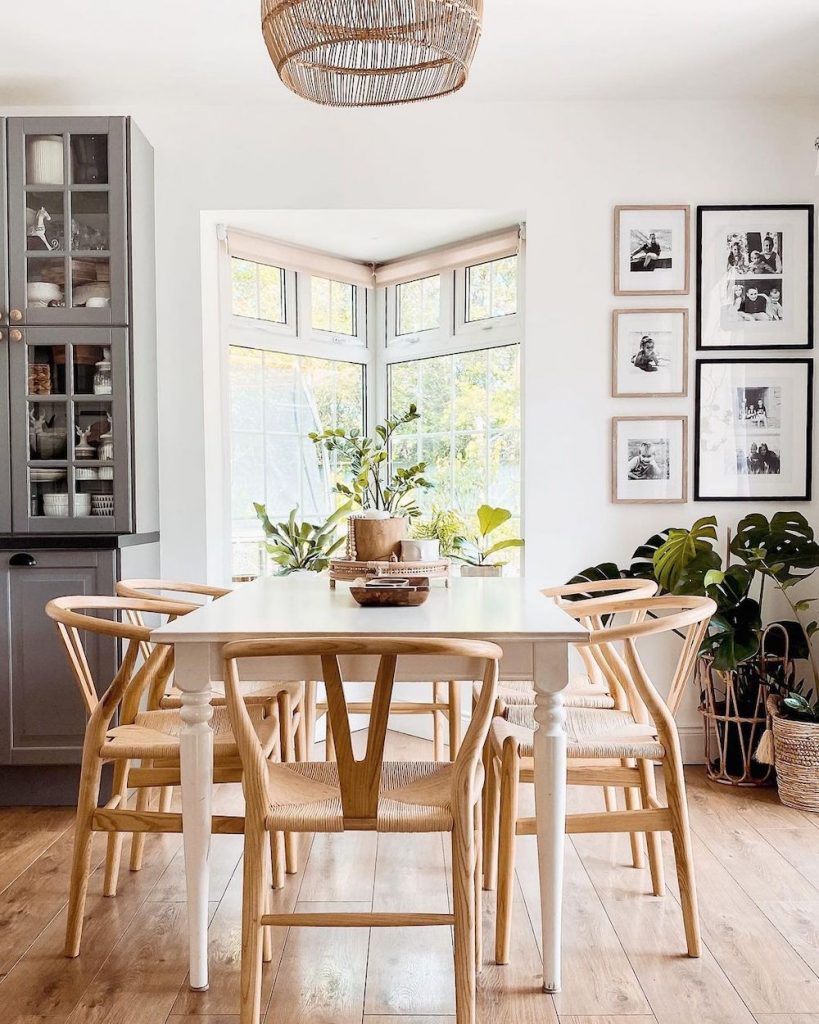 For today's post, we are sharing our selection of gorgeous Wishbone chairs. Each chair features superior comfort and ease of movement with exceptional design style. Take a look at our picks of the best Wishbone chairs. 

Create a comfortable dining table setting that your family loves. Drape a sheepskin throw over the Wishbone chair for chilly nights. Or attach sheepskin chair seat covers on each Wishbone chair for added warmth and coziness. The decor possibilities are endless. 
Finally – Coastal Wishbone Chairs
This is the end of our list of wishbone chairs for the home. Stylish and affordable wishbone chairs for the dining room, office, and as a side chair.
We hope that our list was helpful in selecting the right chair for your needs. For additional decor resources, be sure to check out our coastal decor post for helpful tips. Take a look at our 12 Ways to Add Coastal Decor to your Home post. And for additional coastal inspiration, take a look at our other posts.      
Enjoy our other coastal related posts for additional ideas.
Reach out to us with any questions. We are always ready to help you out. Thank you for stopping by our blog.
Mary
Pin this for Later: