Coastal outdoor rugs that have a beach vibe instantly create a cozy, casual space. With warmer weather just around the corner, it might be time to think about your outdoor space. If you are in need of a rug for your balcony, porch, or patio, we have several you'll love. Check out our selection of outdoor rugs to buy online. These versatile area rugs provide visual interest to the outdoor space. In addition, they are tough enough to handle high foot traffic as well as withstand the outdoor elements. And all the while adding a beach theme to your decor. Not bad, right?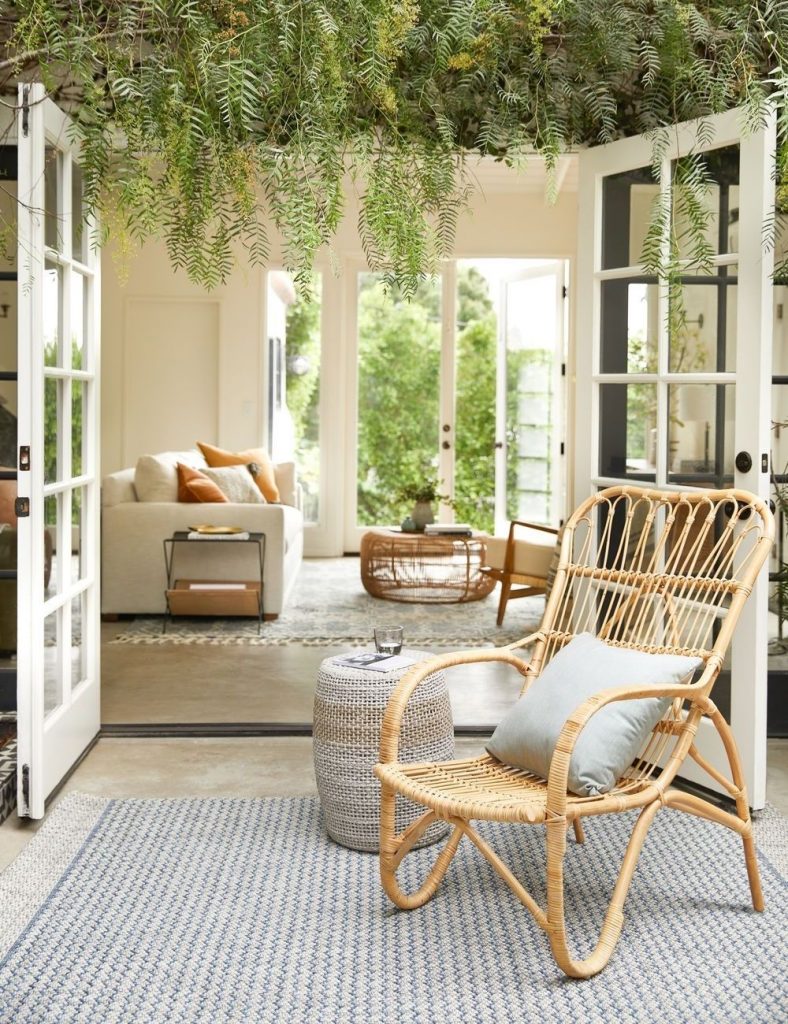 Best of all, these rugs are perfectly suitable for indoors and outdoors alike. Great for dining rooms, sunrooms, balconies, patios, courtyards, and decks. Of course there is no need to leave these rugs behind at home, pack one of these in your car or boat for trips to the park, marina, or outdoor concert. Most of these rugs are constructed from polypropylene terephthalate or PET.
Recreate alfresco dining with a stylish outdoor rug. Think affordable, lightweight, durable, washable, and stylish when you search for one of these outdoor rugs.    
Sustainable Floor Coverings – Coastal Outdoor Rugs 
We love the numerous uses of outdoor rugs, incredibly versatile and durable floor coverings. There is no better way to integrate sustainable products such as rugs made from reusable materials into your home decor. As many of these outdoor rugs are constructed from recycled plastic materials. Now on to our selection of amazing outdoor rugs. Take a look at our list of coastal outdoor rugs.  
Do you have any thoughts about our selection of outdoor rugs with a beach vibe? Tell us in the comments below. Most of all we love hearing from you!  
Need more inspirational uses for outdoor rugs? We'll share a few ideas to show you just how useful these rugs are. Take a look at the many uses in which these portable outdoor rugs come in handy. Especially, while you are on the go.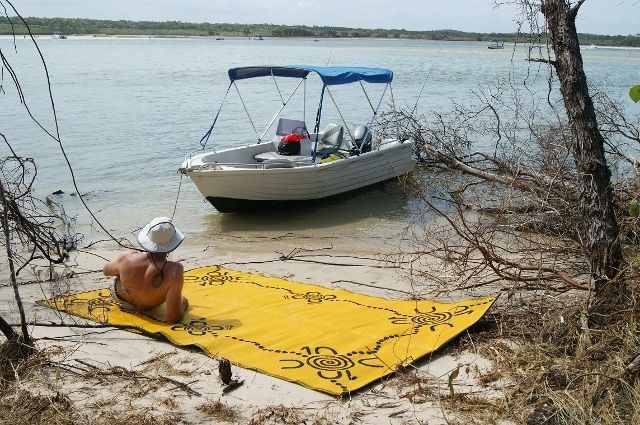 The lightweight, portable outdoor rug comes in handy while boating. An outdoor rug easily fits into a boat for use on the shore.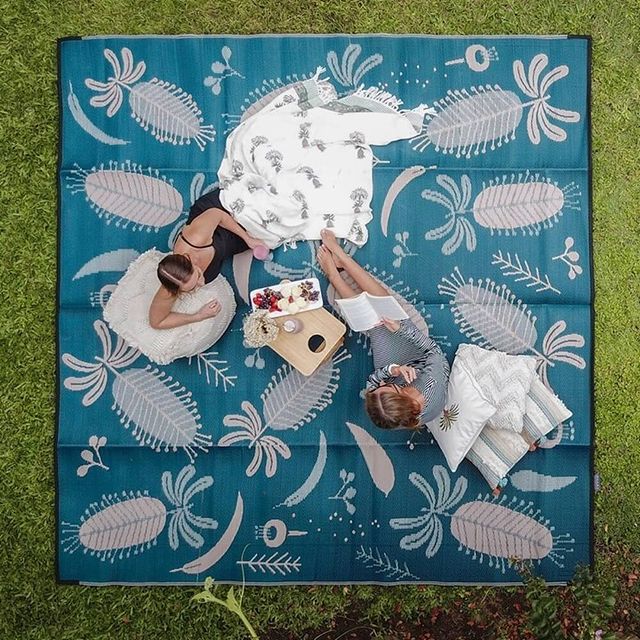 Toss an outdoor rug on the grass for a picnic at a park.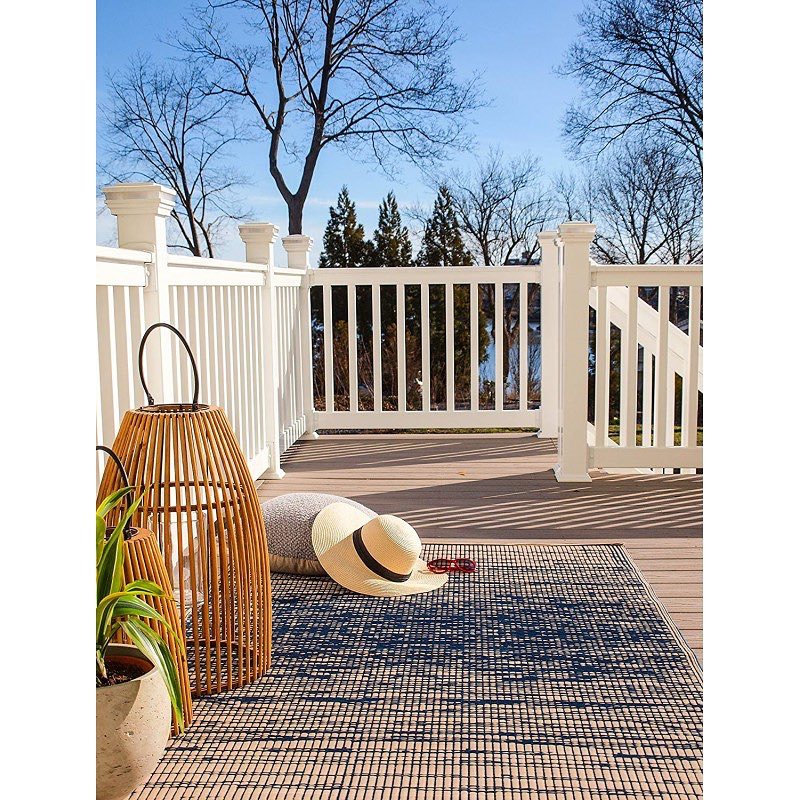 Use on a deck or patio. Floor coverings protect your feet from burns over the Summer months when the Sun is at its hottest.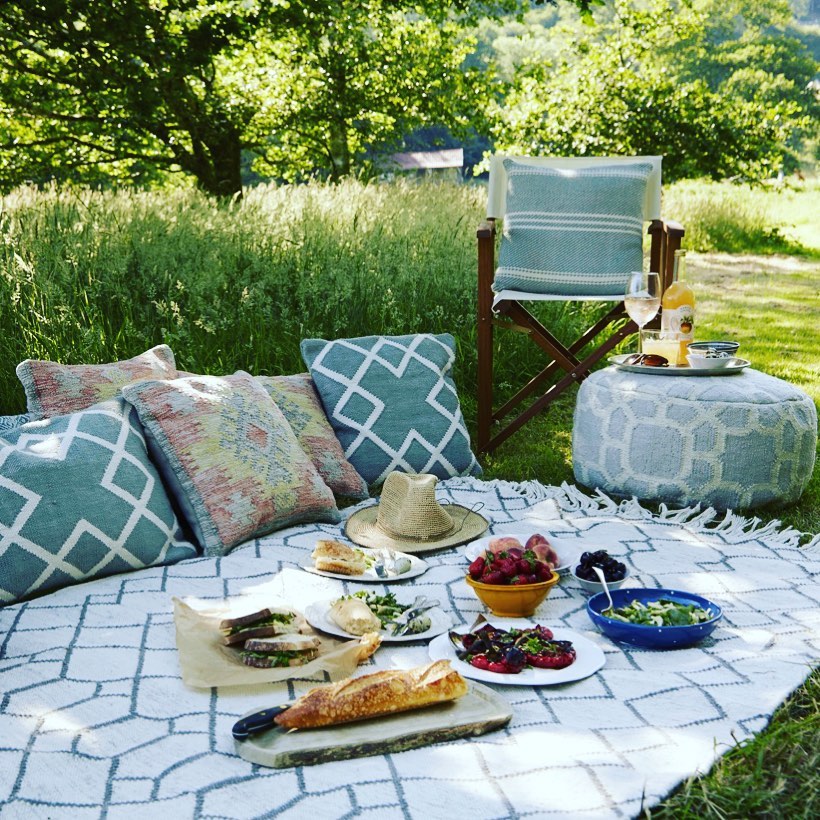 Enjoy the day at a park with a picnic meal over an outdoor rug. Add a few toss pillows and a pouf. Now you're ready to go.
Availability of Outdoor Rugs
Outdoor rugs are designed to withstand the tough outdoor elements. And yet, they can be found in a wide assortment of stylish designs and colors to meet a wide range of decors. We love this!
This ends our list of coastal outdoor rugs. Is there a favorite rug that you like? We especially love anything tropical. Hopefully, you found a rug for your needs.
Enjoy our other decor related posts for additional ideas. 
23 Coastal Rattan Benches for your Beach House 
Coastal Wall Art for your Summer House 
Console Tables with Seaside Style
26 Best Coastal Entryway Decor Ideas 
30 Most Inspiring Coastal Living Rooms  
21 Inspiring Coastal Bookshelf Decor Ideas for Your Home  
Coastal White Sofas for Beach Homes 
Thank you for dropping by and taking a look at Finding Sea Turtles blog. Reach out to us with any questions. We are always ready to help you out. 
Mary