Valentine table centerpiece ideas that make your dinner table look beautiful. And of course, a table your family will love! Celebrate the upcoming Valentine's season with a table display full of pink and red-colored decorations. A centerpiece is a finishing touch to any dinner table celebration.
In today's post, we are sharing 14 ways to style a centerpiece for Valentine's Day. All of these inspirational ideas are simple, easy, and affordable to style your table with. Valentine's Day is right around the corner and before you know it the rush to finish decorating will be here.
Valentine Table Centerpiece Ideas
We've searched the internet for the best centerpieces around. And we've rounded up a list of 14 of the best ideas for a dinner table decoration. Take a look at these easy-to-style Valentine table centerpiece ideas to use at home.
Layer Your Centerpiece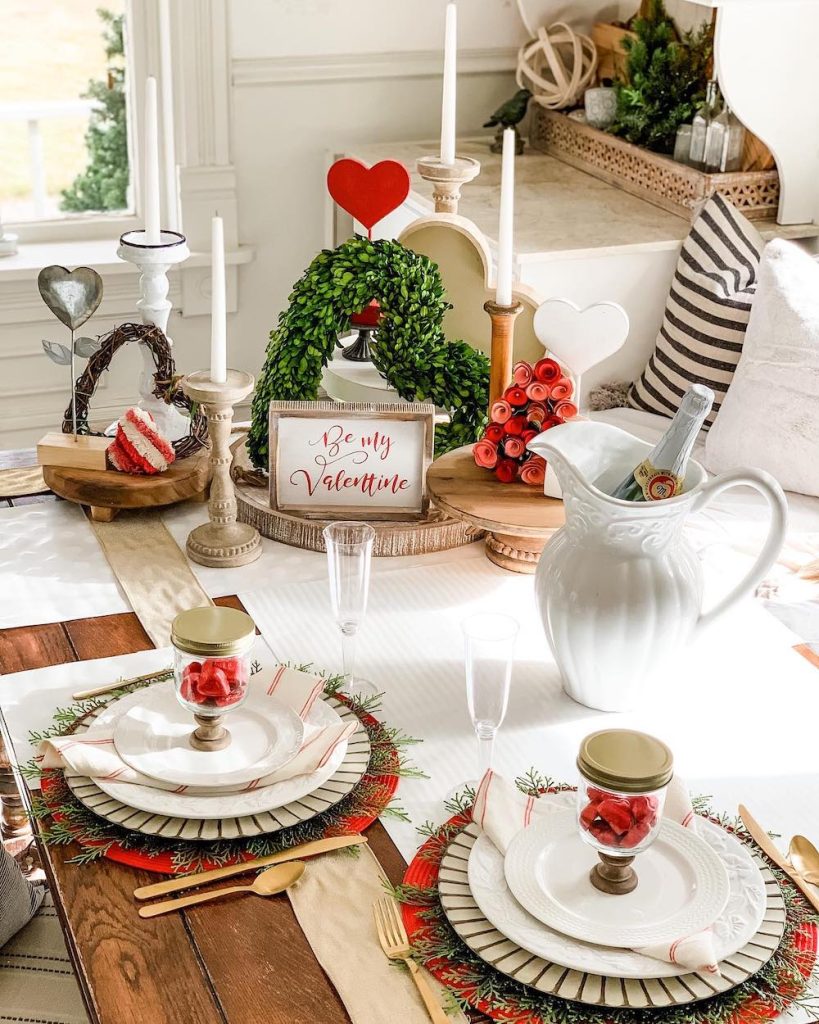 Elevate your centerpiece with different board stands. In this multi-level centerpiece, each board supports a heart made from different materials.
Contain it in a Wicker Tray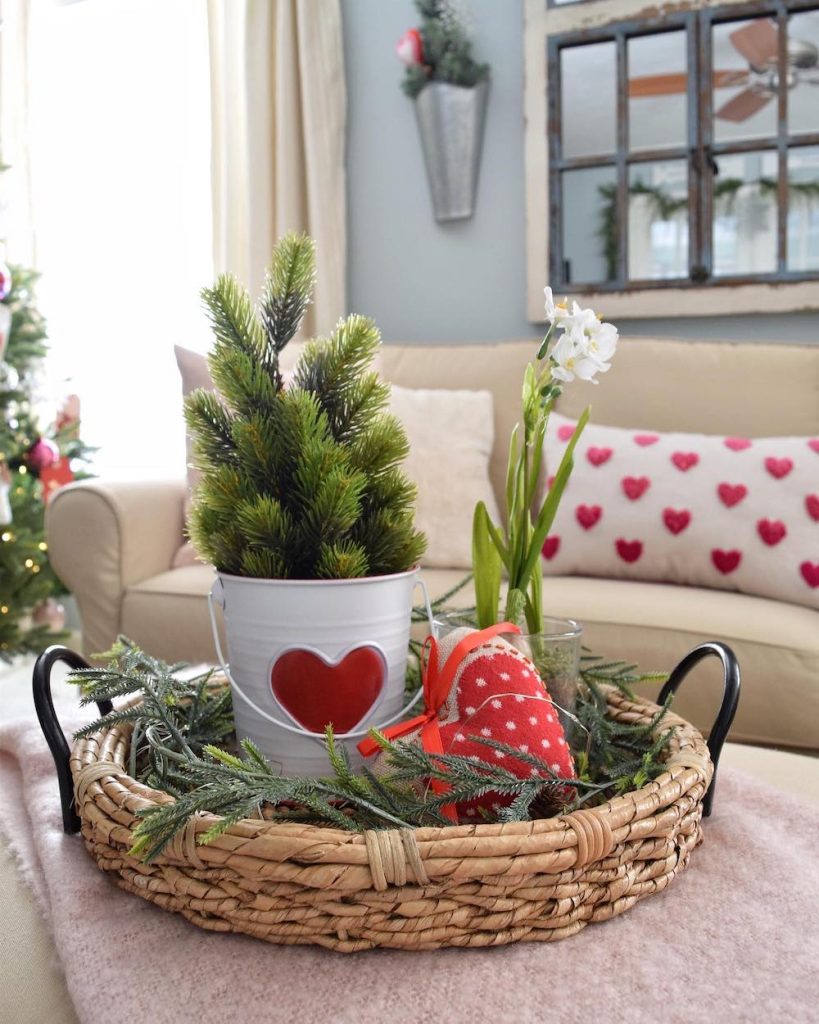 Take your favorite wicker tray, and fill it with faux greenery. Then add some red and white accessories.
Style it with Love – Valentine Table Centerpiece Ideas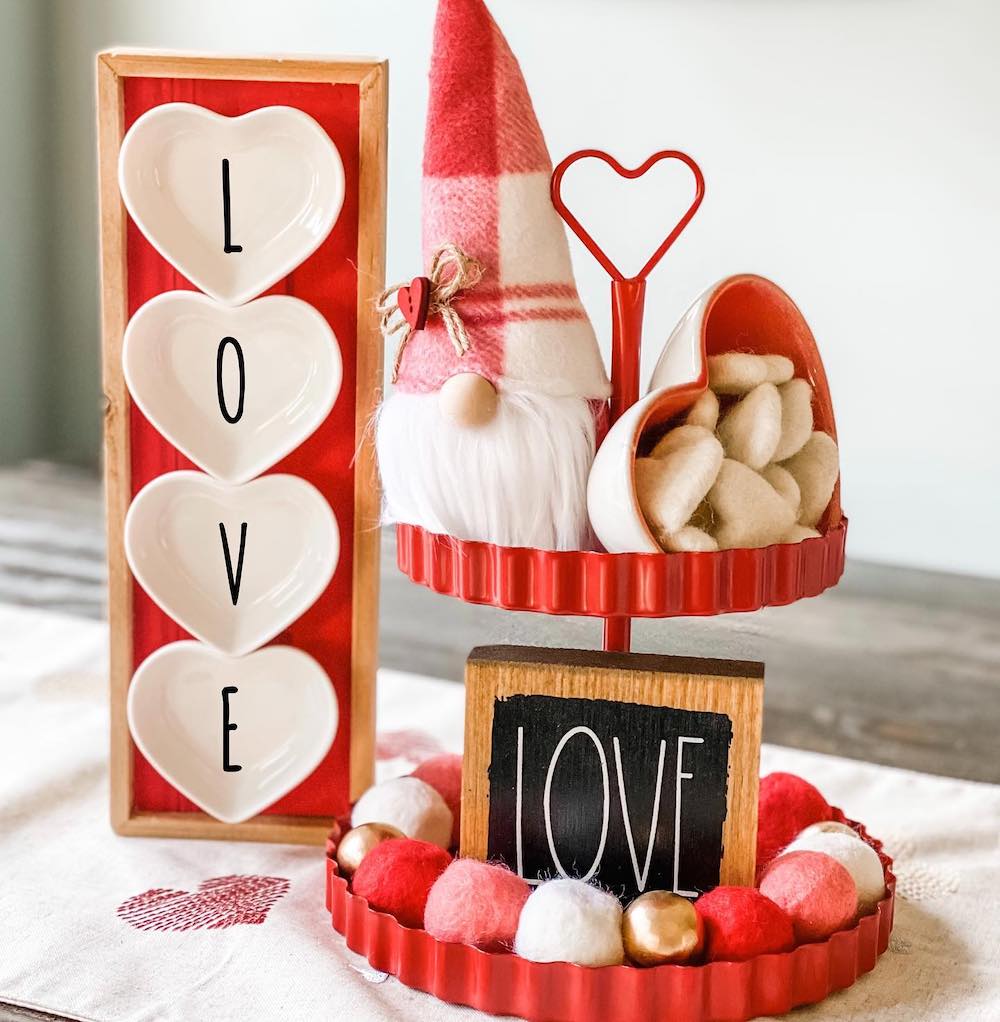 Show your love with a mini tiered tray in red and a framed side heart dish stand. Top it with a gnome for a whimsical look.
Keep it in a White Tray
Start off with a white tray then fill with a hugs and kisses display. And of course, a small fragrant candle helps maintain a fragrant home.
Stack a Set of Books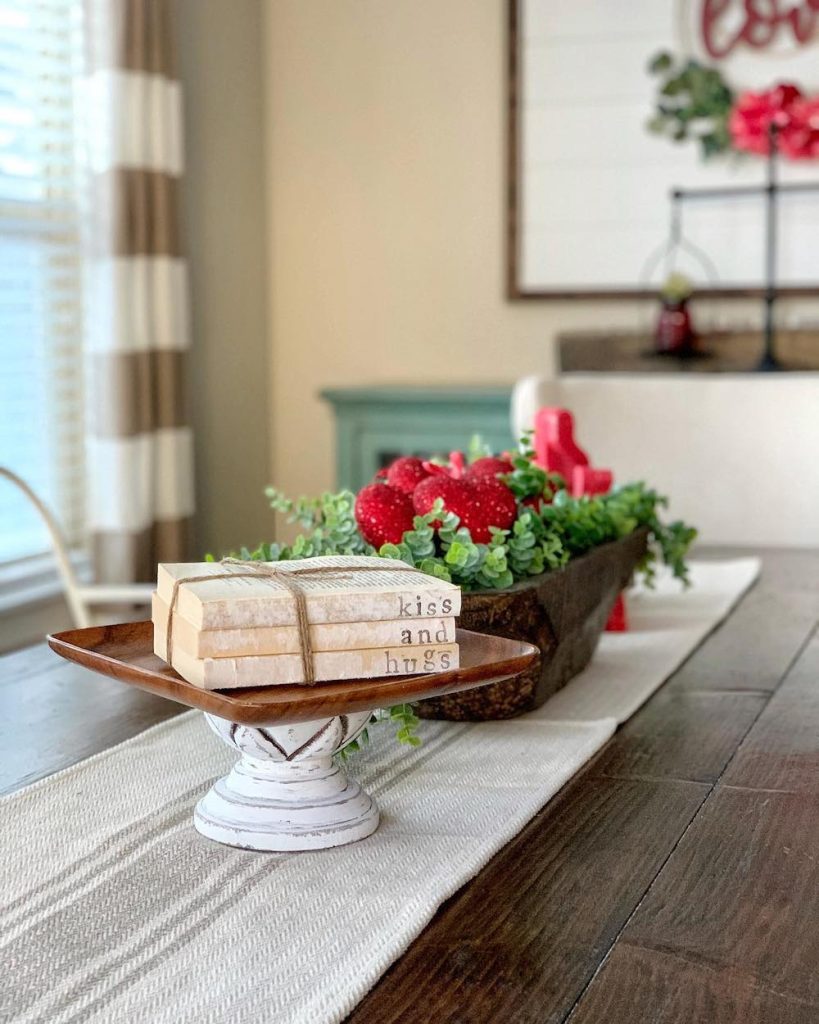 Using a footed plate, display a set of your favorite faux books.
Make it a Trio of Mason Jars – Valentines Table Centerpiece Ideas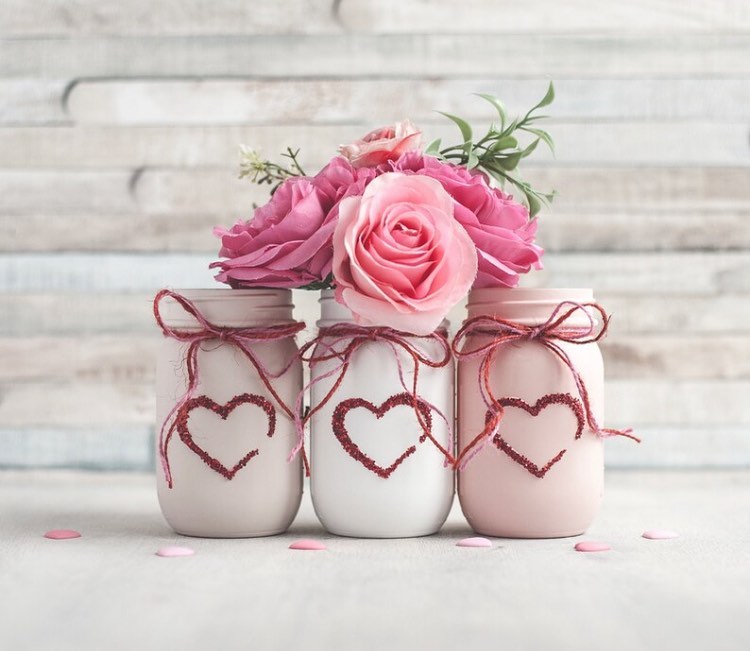 Add a grouping of three pink-colored mason jars filled with roses. Simple and romantic centerpiece.
Design it in a Tobacco Basket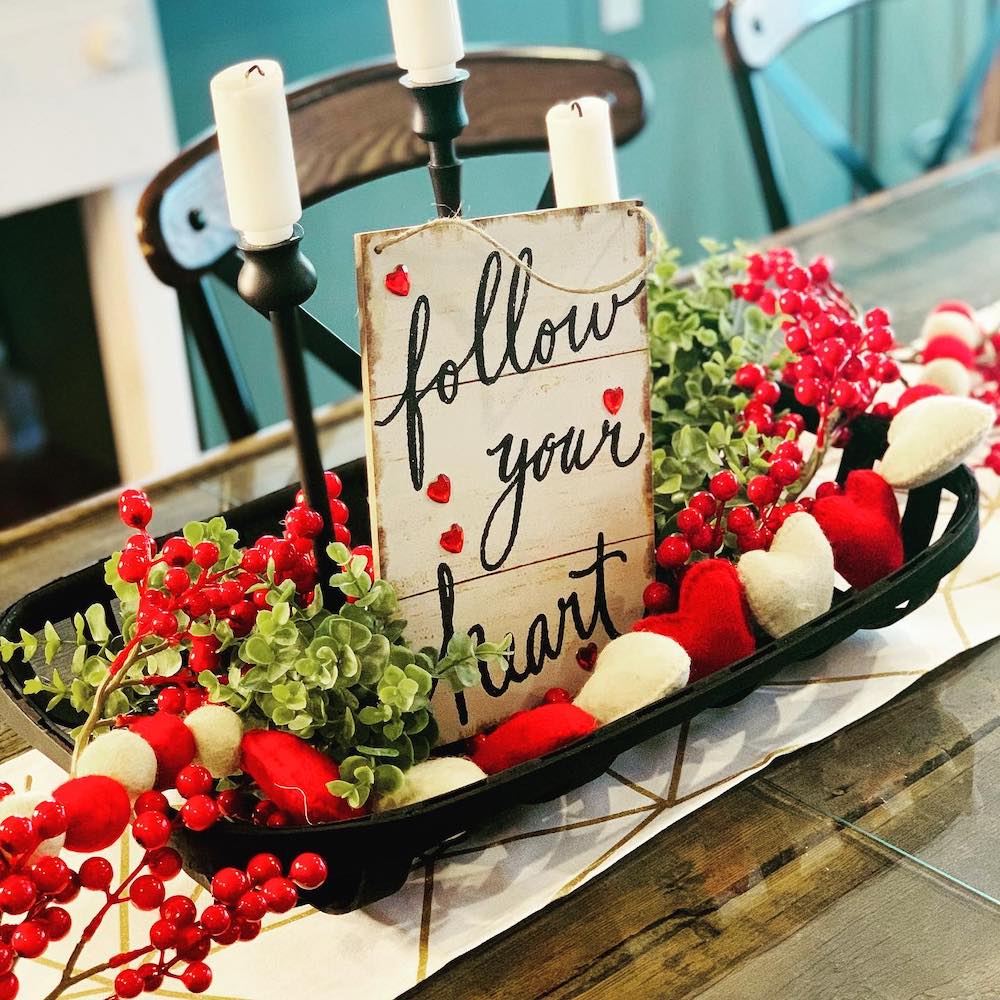 Using a tobacco basket, drape a string of red and white felt garland around some faux greenery.
Go for a Rustic Farmhouse Centerpiece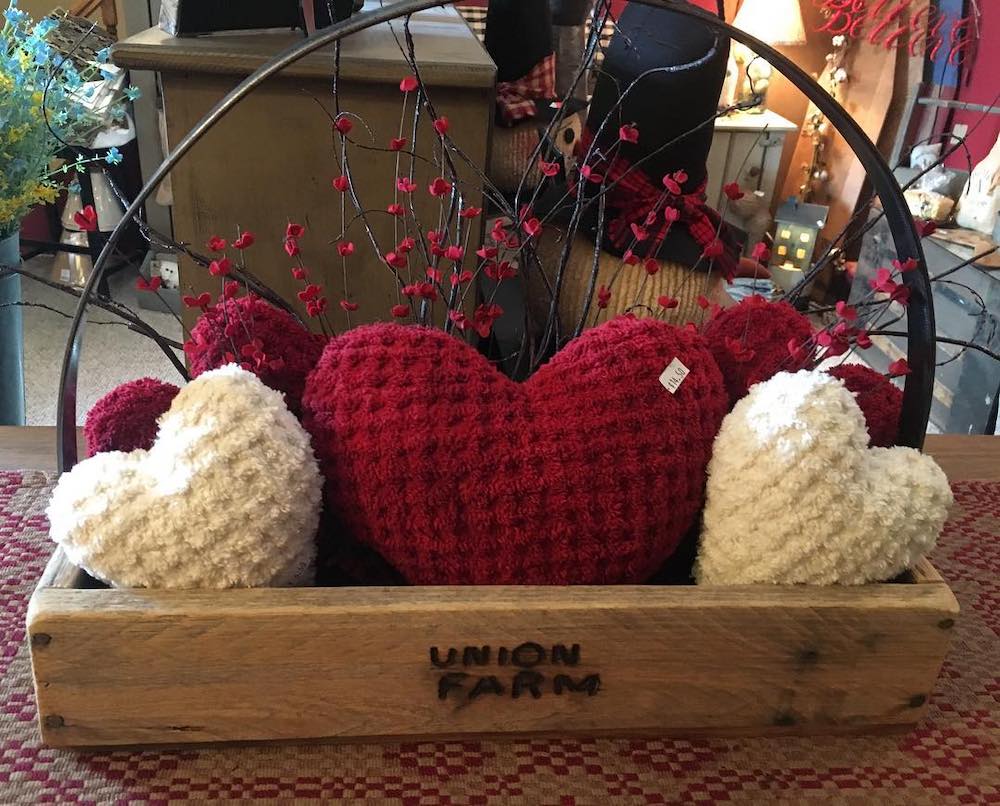 Fill your basket with hearts and faux floral stems. Simple and easy to style.
Style on a Double Tiered Tray – Valentines Table Centerpiece Ideas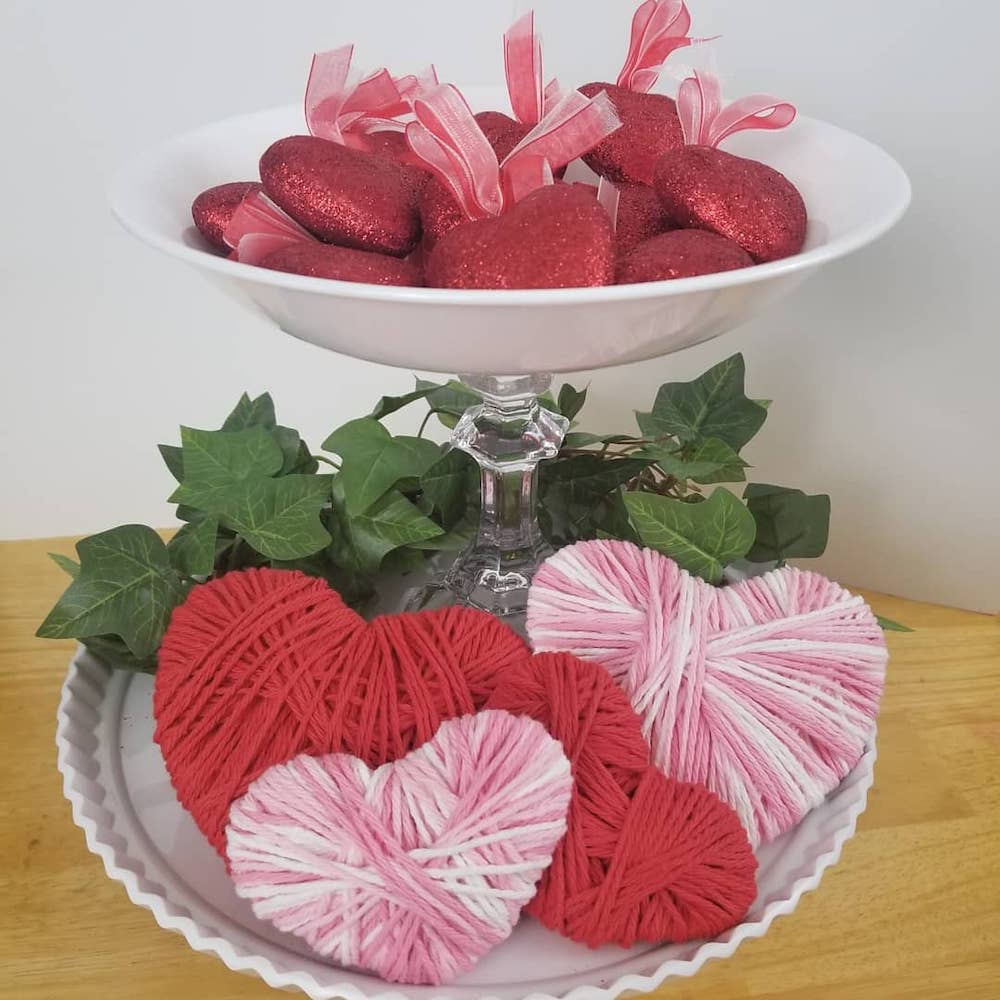 Begin with a two-tiered tray then fill with hearts. Cute and so quick to style this centerpiece.
Recycle Those Winter Decorations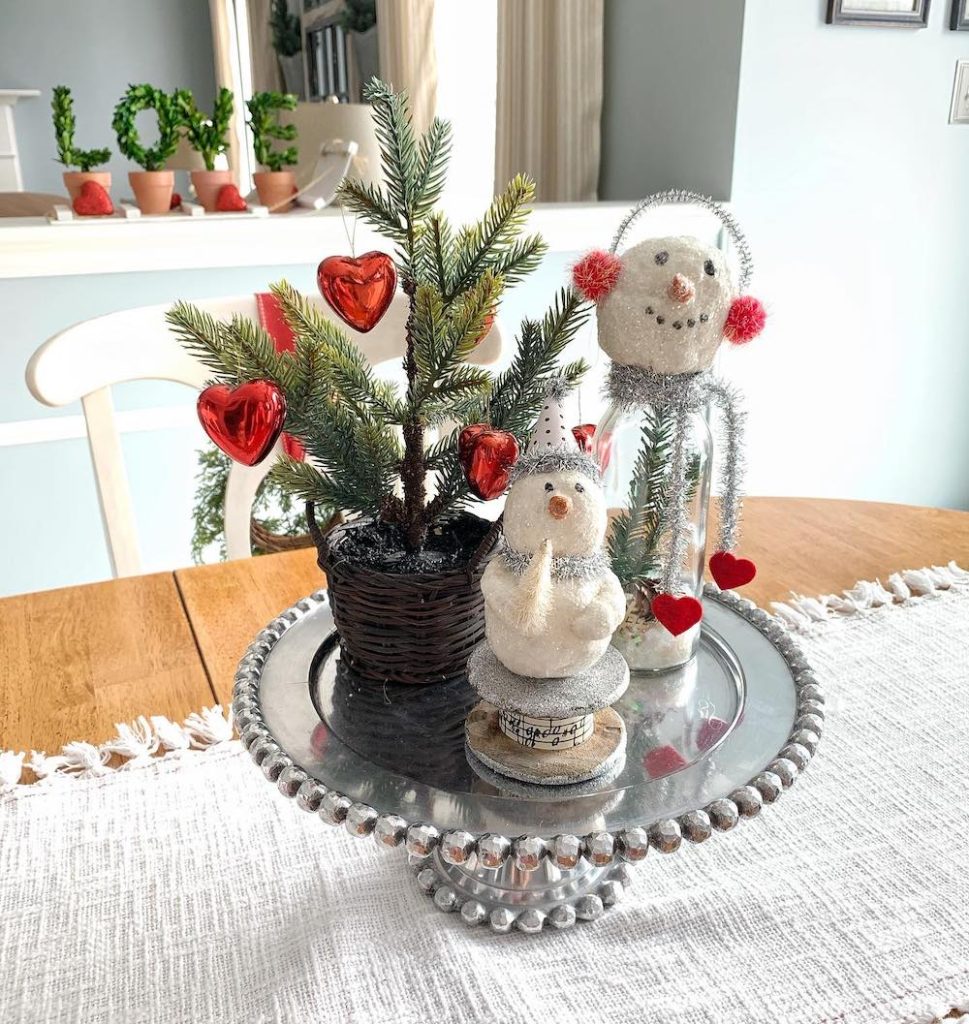 Hold on to those winter accessories that you can reuse for Valentine's Day vignette or centerpiece. Those whimsical snowmen are the perfect pieces to this vignette.
Add a Some Greenery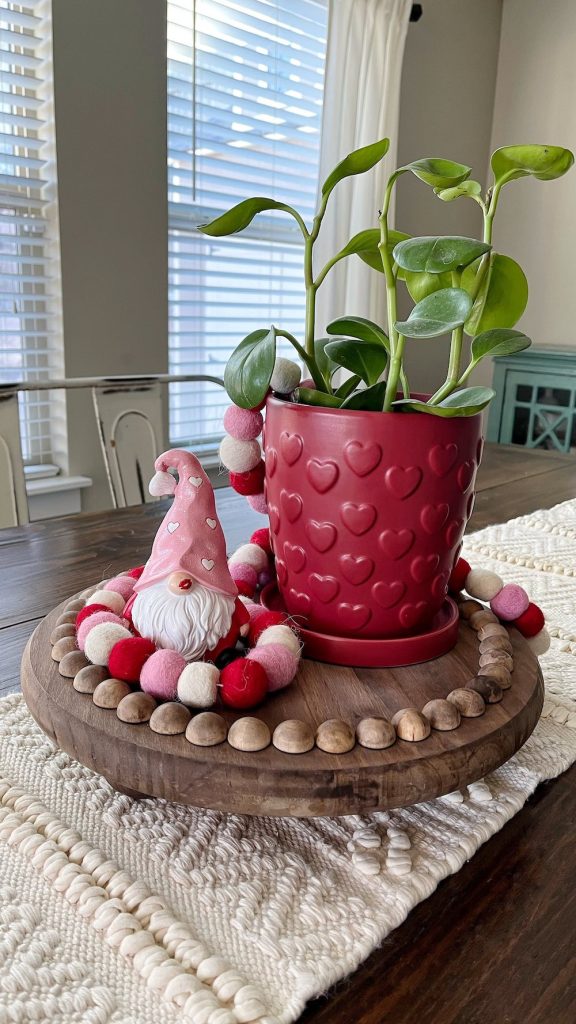 Include a pot of fresh greenery to your centerpiece. This centerpiece has cuteness written all over it.
Display some Heart Decorated Branches – Valentines Table Centerpiece Ideas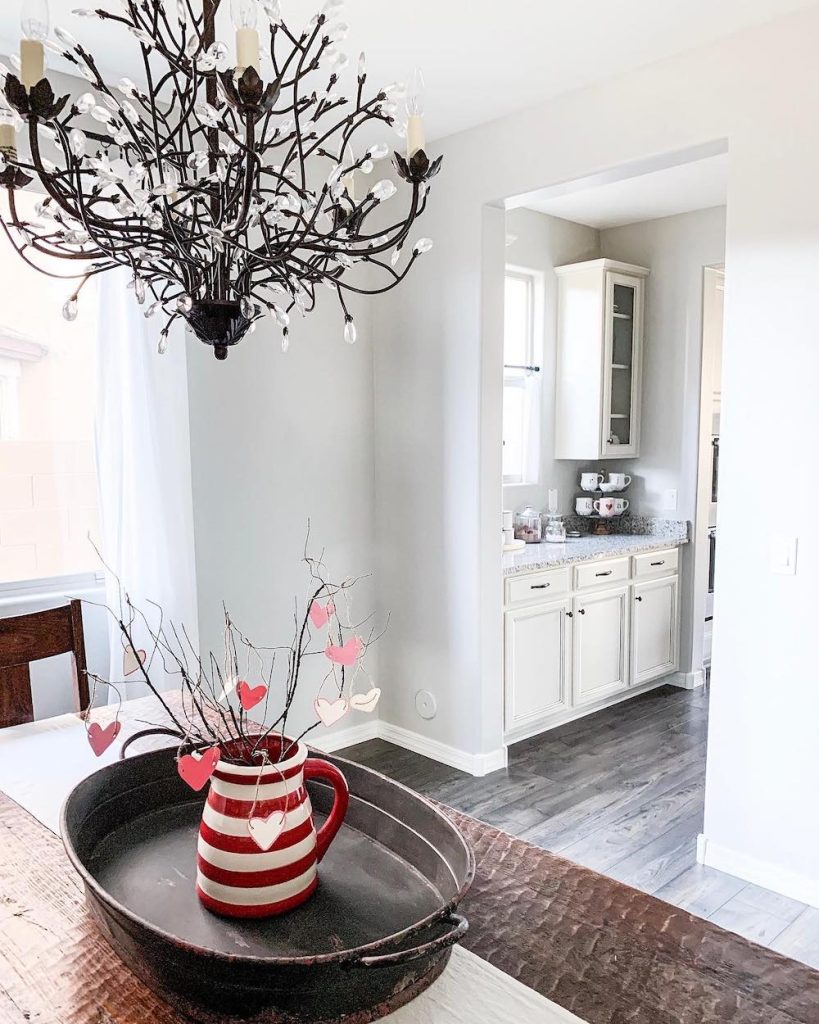 Attach a few hearts to some branches. Place in a brightly colored pitcher for an even more dramatic effect. So easy and stylish centerpiece.
Spread the Buffalo Plaids Over the Table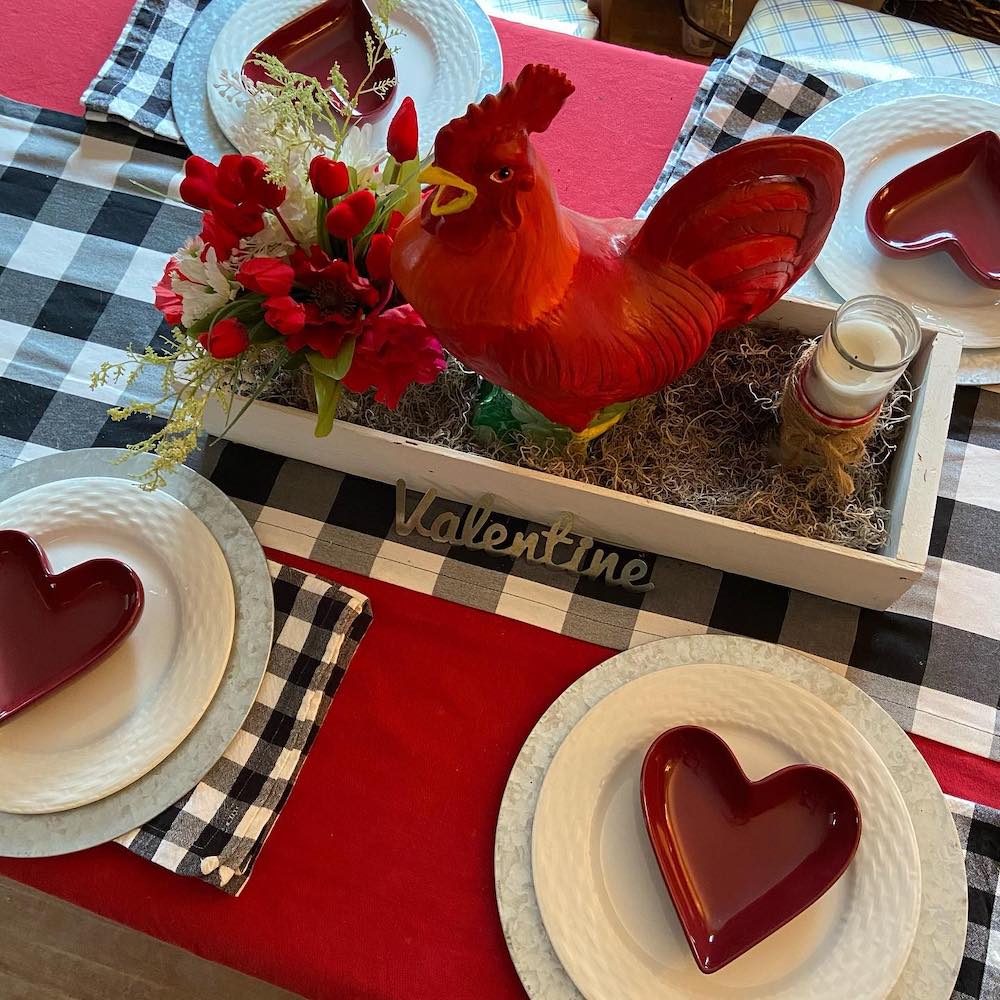 Use a buffalo plaid table cloth as a base for the table. Then layer on the reds and creams with a really cool centerpiece. And plop a pet hen into the wooden tray for a splash of bright red. A perfect table setting for Valentine's Day.
Layer the Sweets – Valentines Table Centerpiece Ideas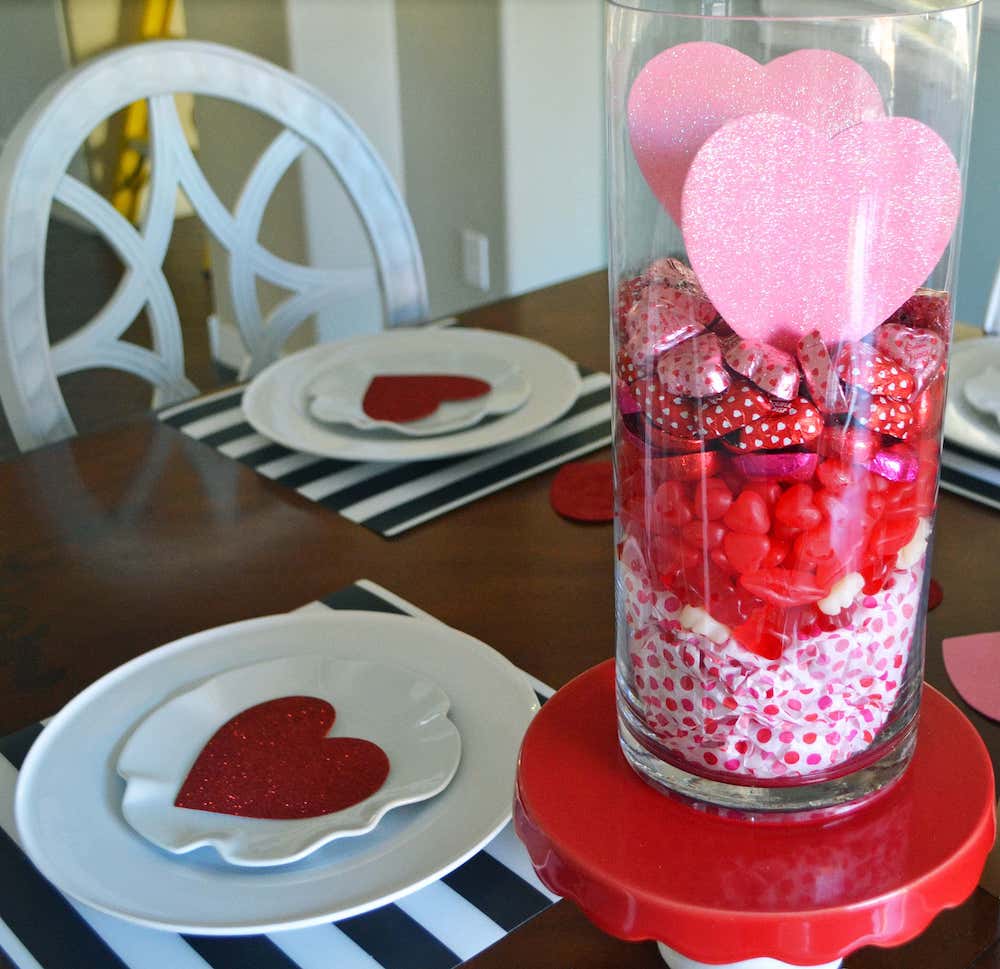 Take a clear glass cylinder vase and layer it with a variety of red and pink candy. Then set two glittery paper Valentine's in the center of the cylinder vase. So easy and just the right colors.
In Closing – Valentine Table Centerpiece Ideas
This ends our list of Valentine table centerpiece ideas that add beauty to your table. Decorate your dinner table this Valentine's day with one of these simple centerpieces.
Be sure to check out our other posts for additional Valentine decor inspiration.
Reach out to us with any questions. We are always ready to help you out. Thank you for stopping by our blog.
Wishing you Valentine's Day filled with love this year!
Mary
Pin this for Later: