Need a few coastal loveseats for your smaller home? Many beach and seaside homes tend to be smaller than homes found further inland. Because of this, it makes sense to use loveseat sofas in smaller homes and spaces. Use loveseats if you are downsizing from a full size home into a smaller home. Or if you simply need to fill in a bare spot inside your home. And for those that are looking for a quick refresh, we have some loveseats you'll love. Loveseats are your best solution in these instances.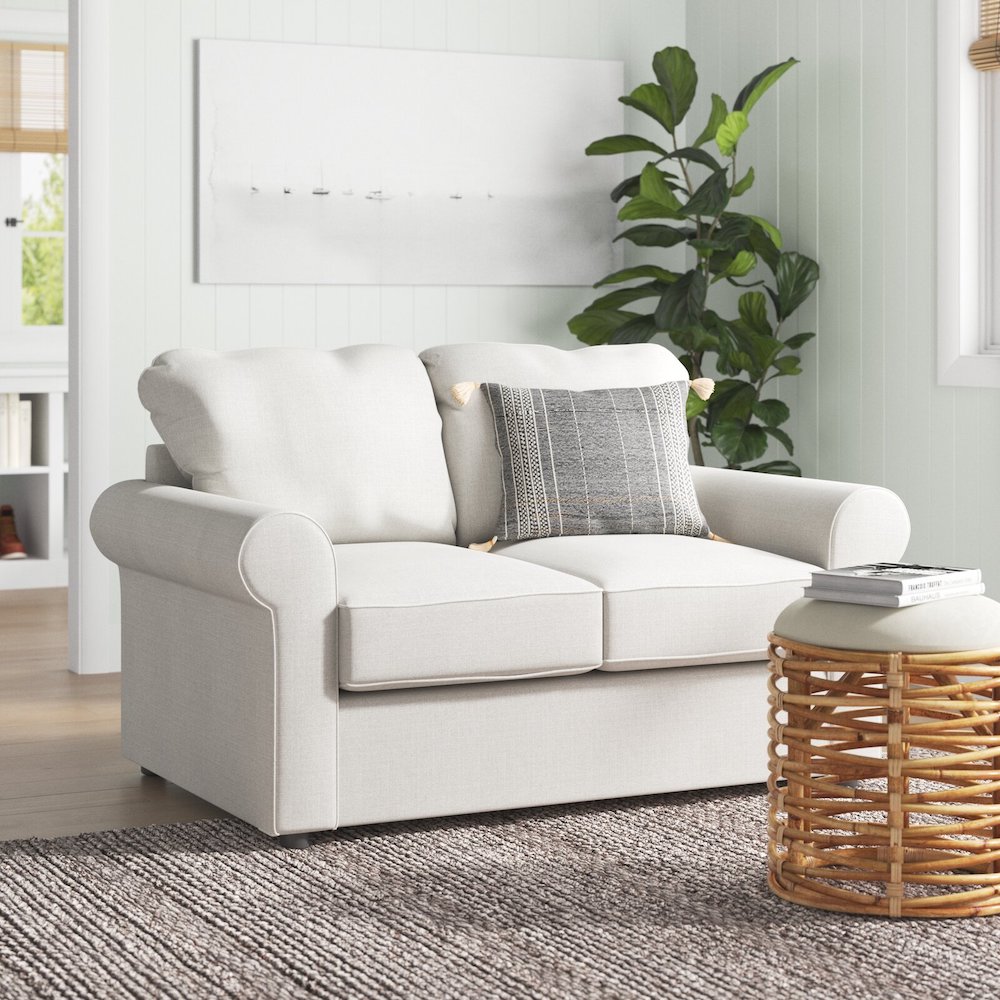 In today's post, we are featuring upholstered loveseats in neutral colors for coastal homes and coastal inspired homes. As some of you may already know, loveseats typically range from 52 to 71 inches long. The smaller sized loveseat is perfect for small spaces and smaller homes. Luckily there are a range of styles and fabrics to select from. We love sofas and loveseats with simple, clean, and comfortable designs covered with performance fabrics. Fabrics that can withstand spills and dirt and still look vibrant.
Loveseats can transform a living space into a cozy spot for reading and relaxing after a long day at work. The small but mighty loveseat comfortably accommodates two people. Whether you have a small space or wish to fill a bare spot in your home, loveseats are a great solution. Of course, at the end of the day the right loveseat or sofa for any home depends on your particular style, space, and budget.
Consider the Space – Coastal Loveseat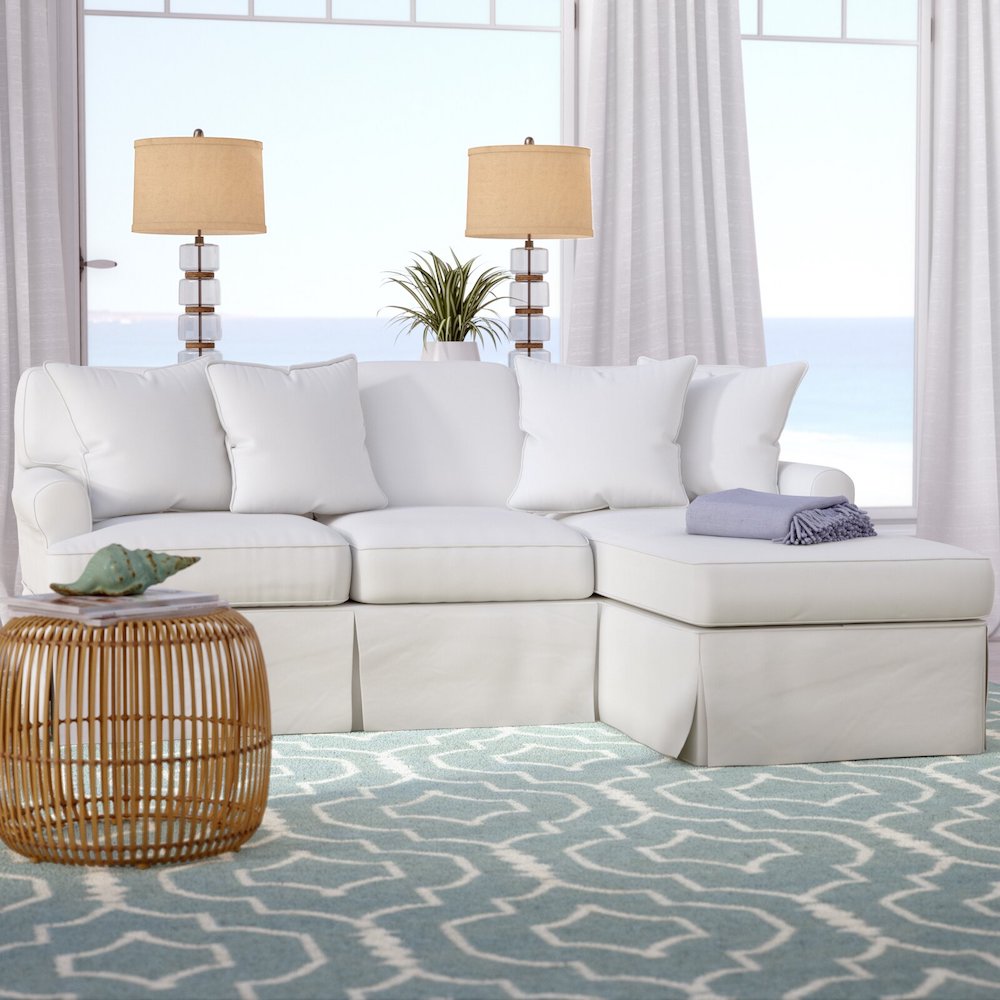 Although loveseats are smaller in size, there are actually several sizes of loveseats. Loveseats range in measurements between 52 to 71 inches wide. A small loveseat is about 52 inches long. For a medium length size loveseat, you'll find they are roughly 58 inches long. Whereas a full length loveseats measures about 64 inches long. And the longest loveseats run about 71 inches in length.
Pin this For Later: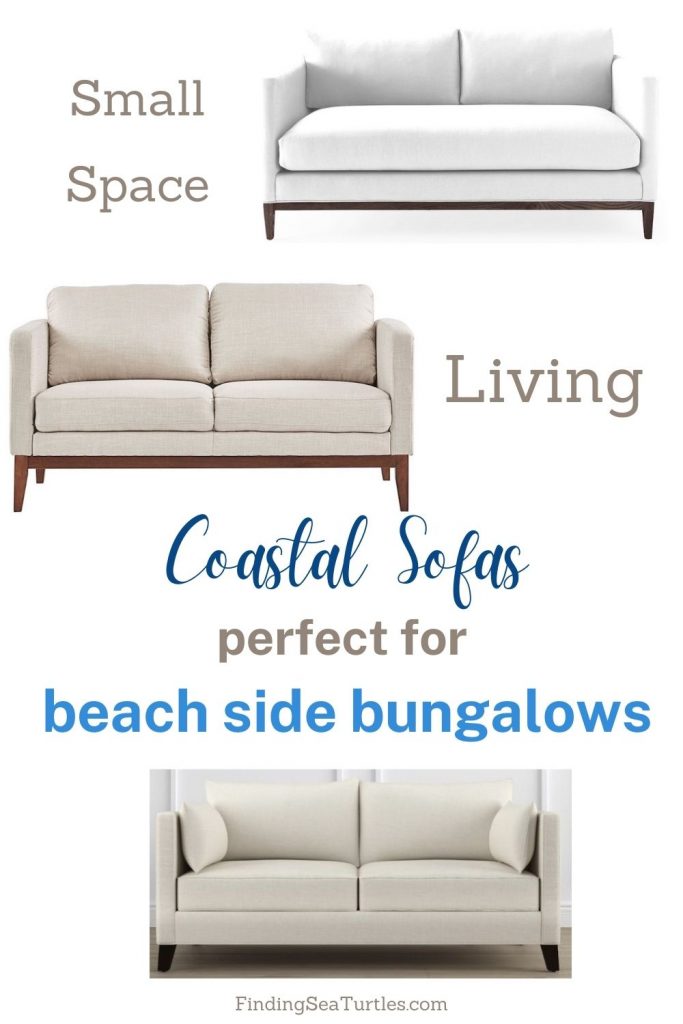 Be sure to measure your area carefully before ordering a sofa. As a rule of thumb, allow between 14 to 18 inches from the sofa to the coffee table. Allow from 30 to 36 inches between the loveseat and other seating options such as chairs and ottomans. Keep in mind that guests should be able to maneuver around the living room effortlessly. And without fear of bumping into furniture.
Luckily, there are many opportunities to buy furniture online. There are easy ways to save money especially during special sales and promotions featured throughout the year. And best of all, online furniture stores ship right to your front door. No need to cart in heavy boxes or rent a local van from a home improvement store. Online furniture stores make it incredibly easy to furnish your home by shipping your order directly to your front step.
Our Favorite Picks of Coastal Loveseats
Take a look at our favorite neutral upholstered loveseat picks for coastal homes. We know whichever loveseat you select will be the perfect addition to your living room or family room. Now on to our favorites!

Create the look you want with any of these coastal loveseats. Loveseats with simple, clean lines perfect for a beach or Summer home. Start with the loveseat then move on to a coffee table and accent chairs. Follow with coastal accessories and coastal wall art for a finished look.
Ready for a couple of inspirational ideas to decorate with a loveseat? Here are two inspirational ideas that will help create a beautiful coastal living room. Take a look. Be sure to let us know what your thoughts are.
Create a Calm Soothing Decor Style – Coastal Loveseats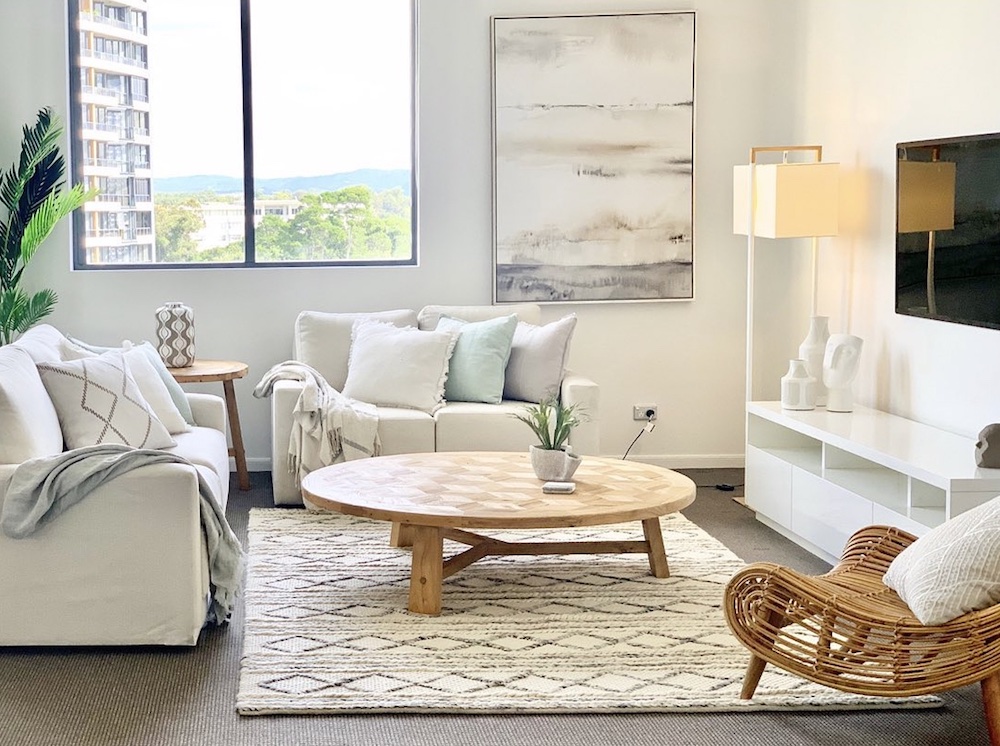 Make the most of your ocean views by never competing with your windows and doorways. However, on other walls hang coastal wall art and use rattan furniture. Include furnishings with lots of texture such as rugs and throw pillows. All in calming neutral colors.
Show off Your Seashell Wall Art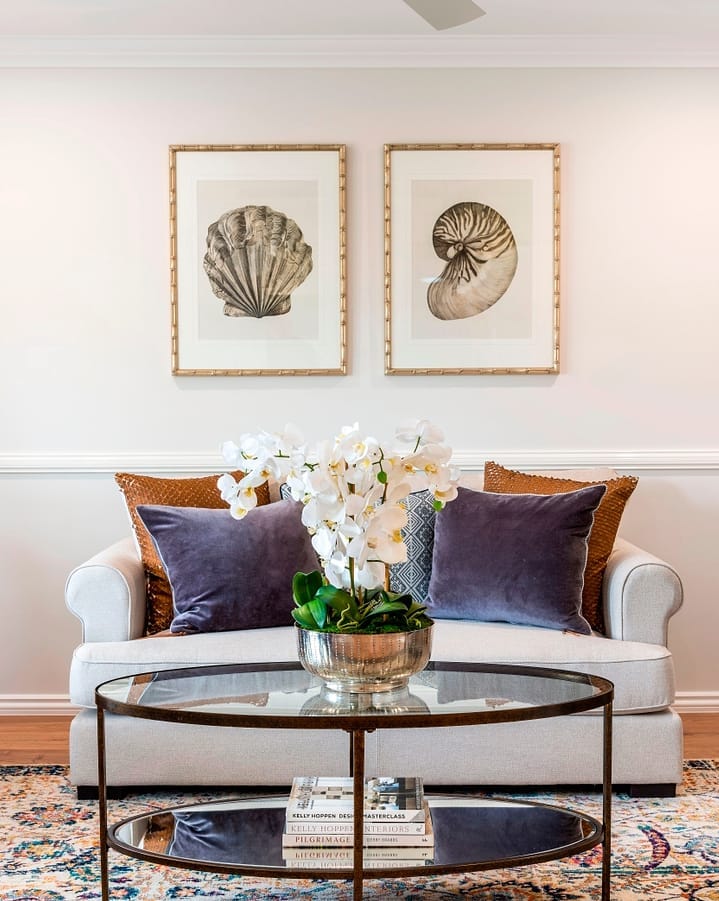 Grow some greenery such as these orchids. Display your favorite coastal wall art. Follow with some cozy throw pillows on the loveseat and you are all set. At every opportunity, choose oceanic and nautical accessories for the home to elevate the coastal look.
Pin this for Later: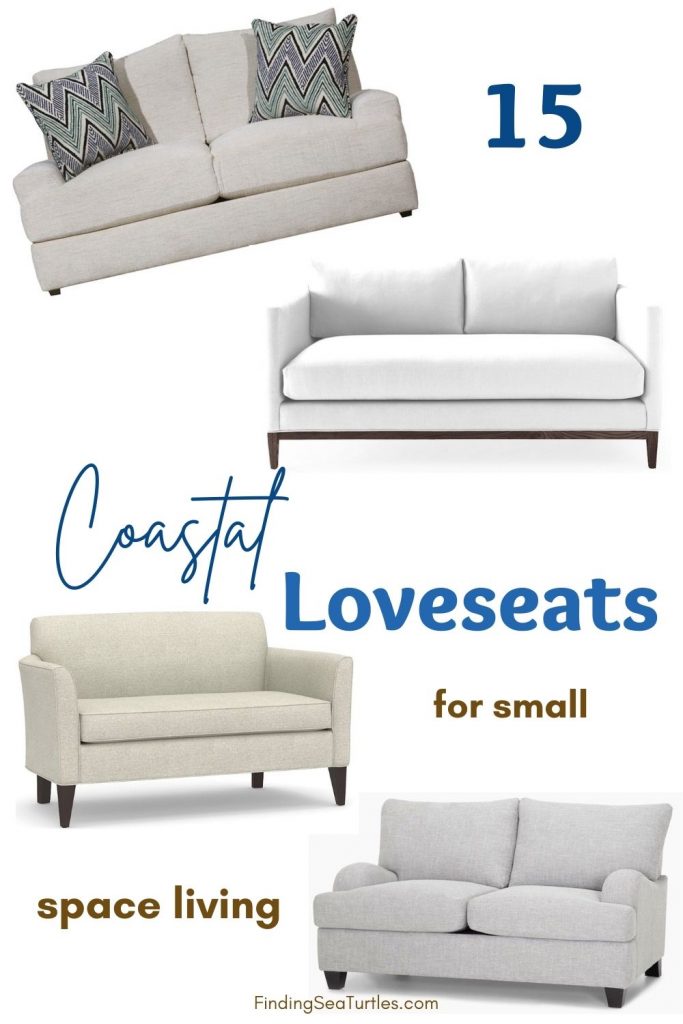 This ends our inspirational coastal loveseat list. Do you have a special decor style or styling tip for small living rooms or spaces? If you do, we'd love to hear about it. We always love hearing from our readers. And it is our hope that this post helped you find the perfect coastal loveseat for your home.
And for additional coastal decor resources, be sure to check out our coastal decor post for helpful tips. Take a look at our 12 Ways to Add Coastal Decor to your Home post.
Enjoy our other coastal home decor related posts for additional ideas.
If you try any of these coastal loveseats let us know how you make out. And if you have any questions, feel free to reach out to us. We are ready to help you out. Thank you for stopping by.
Mary
Pin this for later: