Coastal wall art for your Summer Home. Artwork transforms the look of any room. Although decorating with art can be a little tricky, you can accomplish this by keeping a few things in mind. First of all, the artwork you select should complement the interior color scheme. You want to stay away from art that might compete with the surrounding color scheme.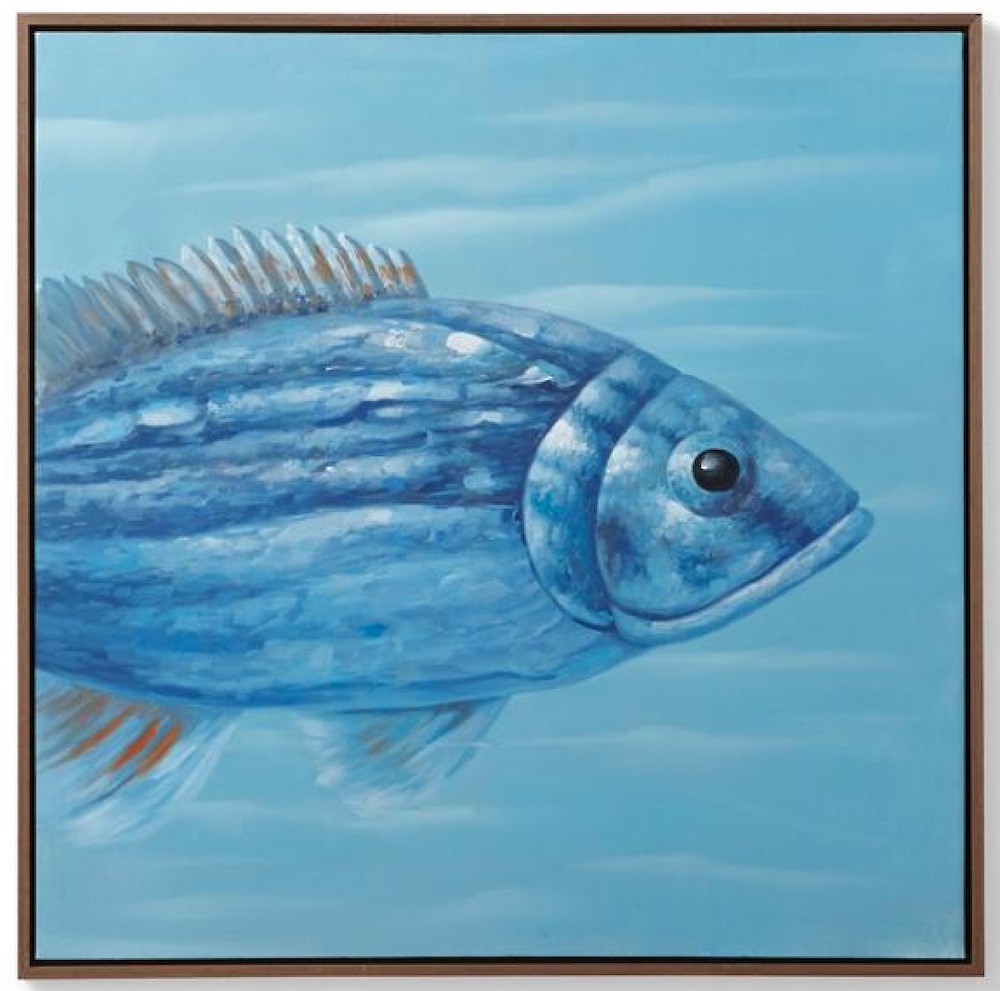 Secondly, remember to measure and remeasure the wall or shelf space before purchasing any art or prints. Thirdly, for pricey works of art make sure you know what the art gallery's return policy is. Unless there is physical damage to the art itself, the gallery may only agree to artwork exchange for another piece of art within their gallery. 
For relatively inexpensive art prints, the return policy may be more liberal and flexible. At some shops, you can request to purchase an art piece based on approval from your partner. And in this category of inexpensive art prints, we've rounded up artwork that easily fits in any coastal themed room. Our select group of coastal artwork works perfectly in a Summer home, beach house, or lake house. Take a look. 
Finding the right piece of art or print takes time. And if you are like us, you'll know when you've found the right piece to take home. 
Tips for Hanging Your Art  – Coastal Wall Art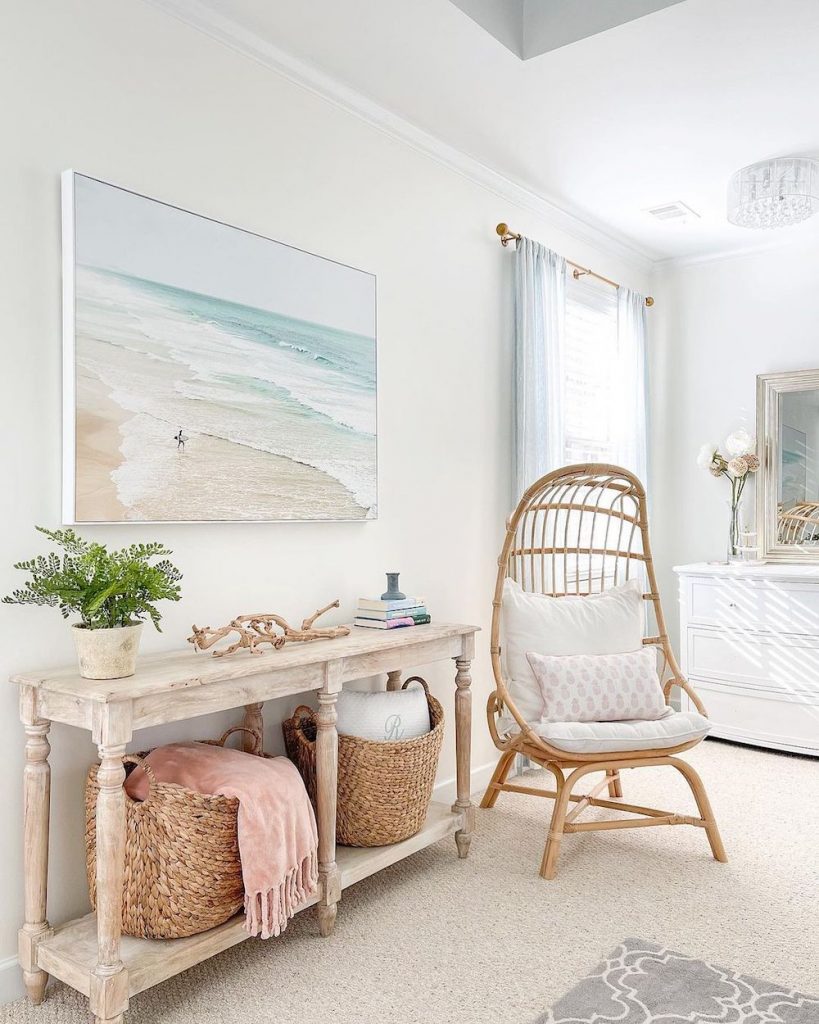 Artwork can be used throughout your home. Don't shy away from hanging art in a laundry room or mudroom. These are great spaces for artwork. For more inspirational ideas see our post Inspirational Coastal Wall Art Ideas. 
Position artwork at eye level. Sometimes art is hung too high in which case it is difficult to view. Whether you are hanging a single piece or a collection of art pieces, art should be hung at eye level for ease in viewing.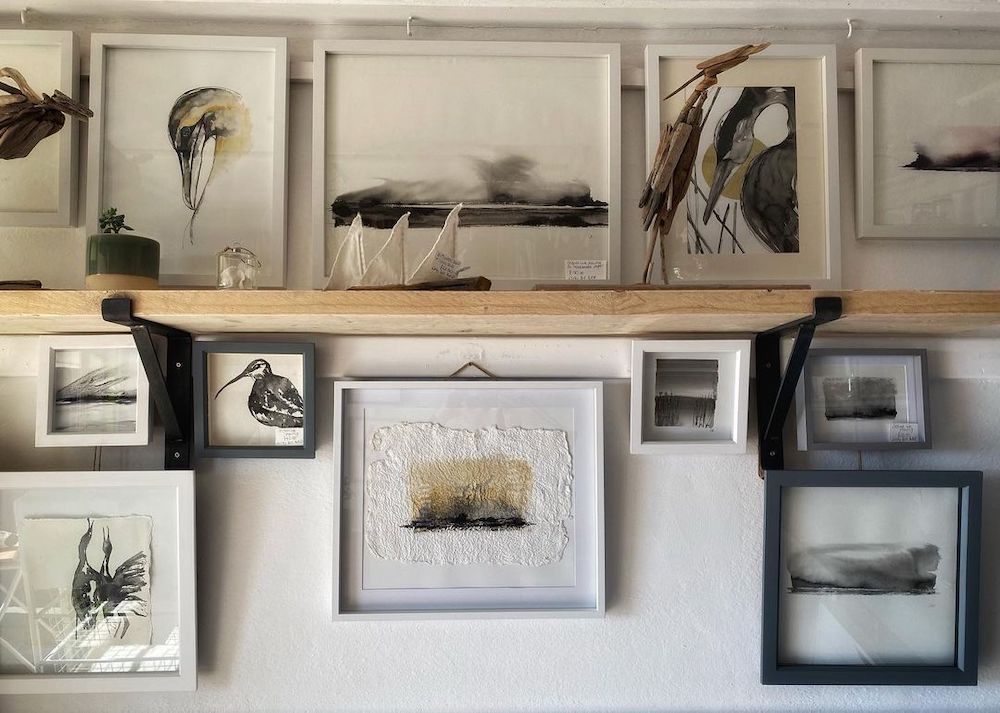 For group art hanging, remember to mix frame types and sizes of the "collection". The exception to this rule, is if you are installing a gallery art wall where every artwork is the same size and same frame type. Keep the framed art pieces no more than two inches apart so they don't appear to be floating away. Go for a balanced look.      
Although large pieces of art create a dramatic look, they tend to be on the pricey side. If you have a limited budget or unfamiliar with the various art styles, consider purchasing smaller pieces of art or prints.  
This is the end of our coastal wall art for your Summer house. It is our hope that you found an art piece or two that fits into your home style decor. Is there a favorite piece of artwork that you like? We loved the pictures of sea life such as the sea turtles, whales, and seahorses. But we also love the seascape pictures which are breathtaking. All beautiful works of art! Don't you think?   
Enjoy our other decor related posts for additional ideas. 
Inspirational Coastal Wall Art Ideas
Style a Console Table with These 11 Designer's Tips
Coastal Console Tables with Seaside Style
31 Coastal Table Lamps We Love
Coastal White Sofas for Beach Homes
Rattan Mirrors for the Coastal Home
Rattan Coffee Tables   
Reach out to us with any questions. We are always ready to help you out. Thank you for dropping by and taking a look at Finding Sea Turtles blog. 
Mary