Parsons chairs are armless chairs with high backs and straight legs. They have clean lines with simple styling. Popular since they were designed by students at the Paris's Parsons School of Design in the 1930s. Designed as an option for simple seating rather than the heavily embellished chairs at the time.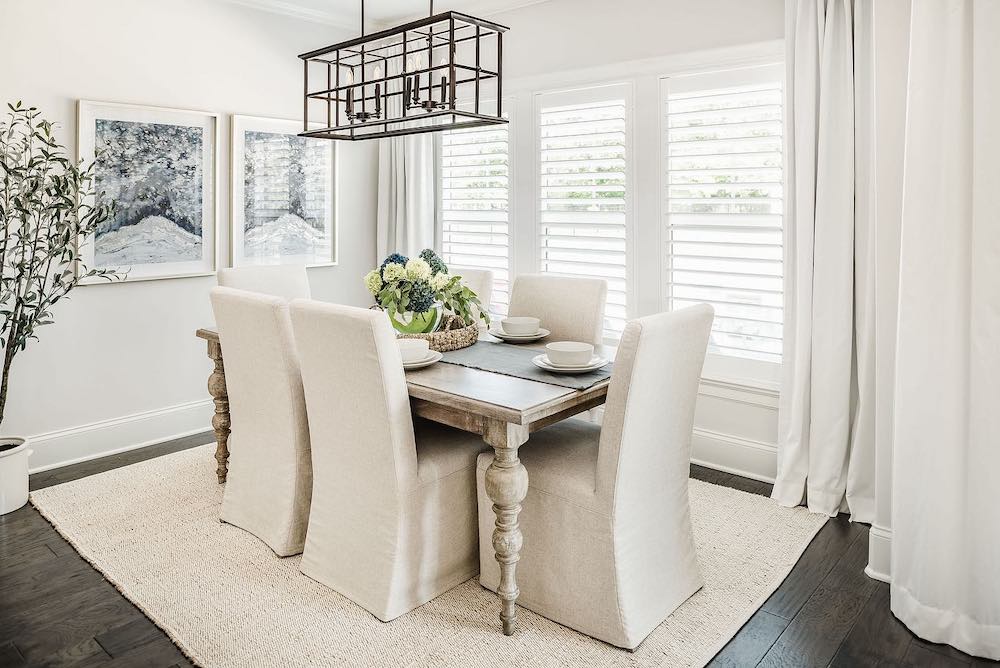 Typically used in kitchens and dining rooms, these chairs can be used in other places throughout the home. Keep one as your desk chair. Group a pair for an intimate gathering. Style one in a bedroom or hallway for extra seating. These beauties easily work with many decor styles and settings because of their simple design. Don't confine these chairs just to the kitchen and dining room.
Classic Styling – Parsons Chairs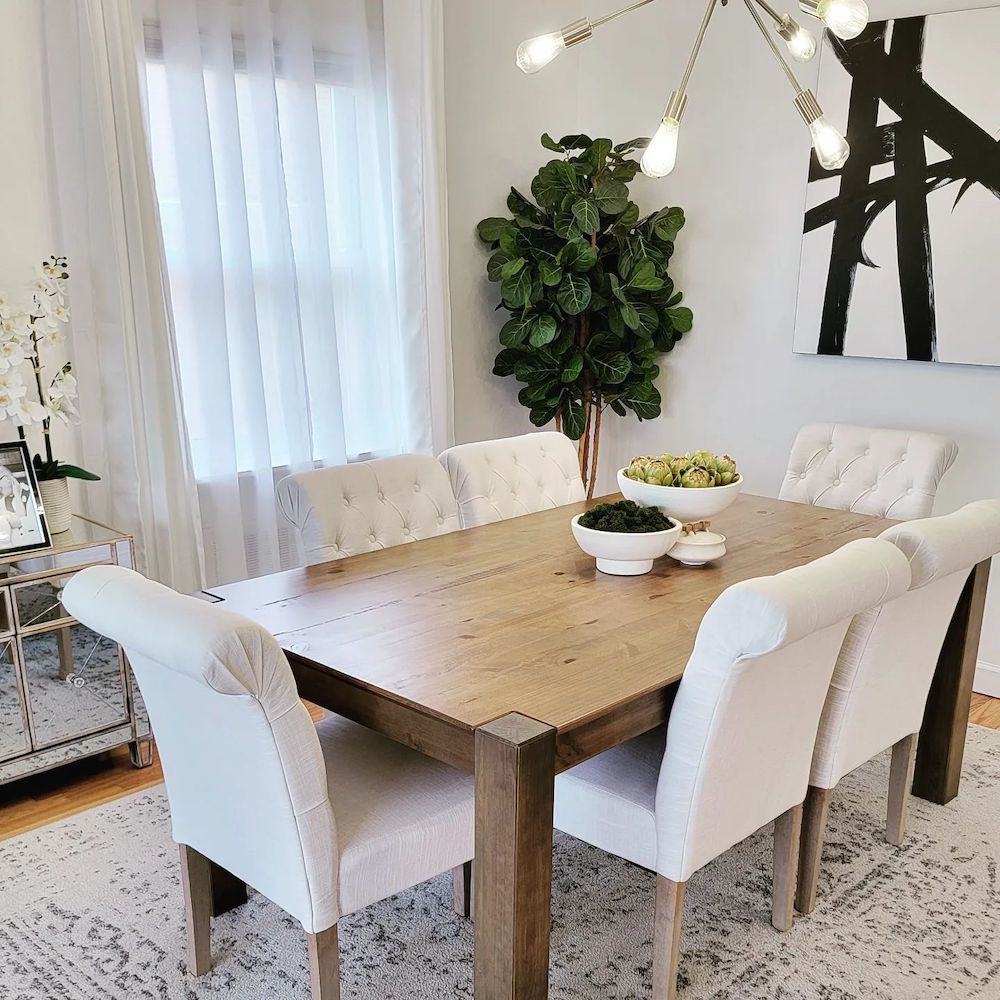 In today's post, we are sharing the best 16 parsons chairs for the neutral home. Well-loved since they were introduced in the 1930s, the Parsons chair is highly in demand today as it was in previous years. Styled with clean, modern lines the chair works beautifully in dining rooms. Designed for use with a slipcover that can be washed as needed. Change the slipcover for a completely different decor style.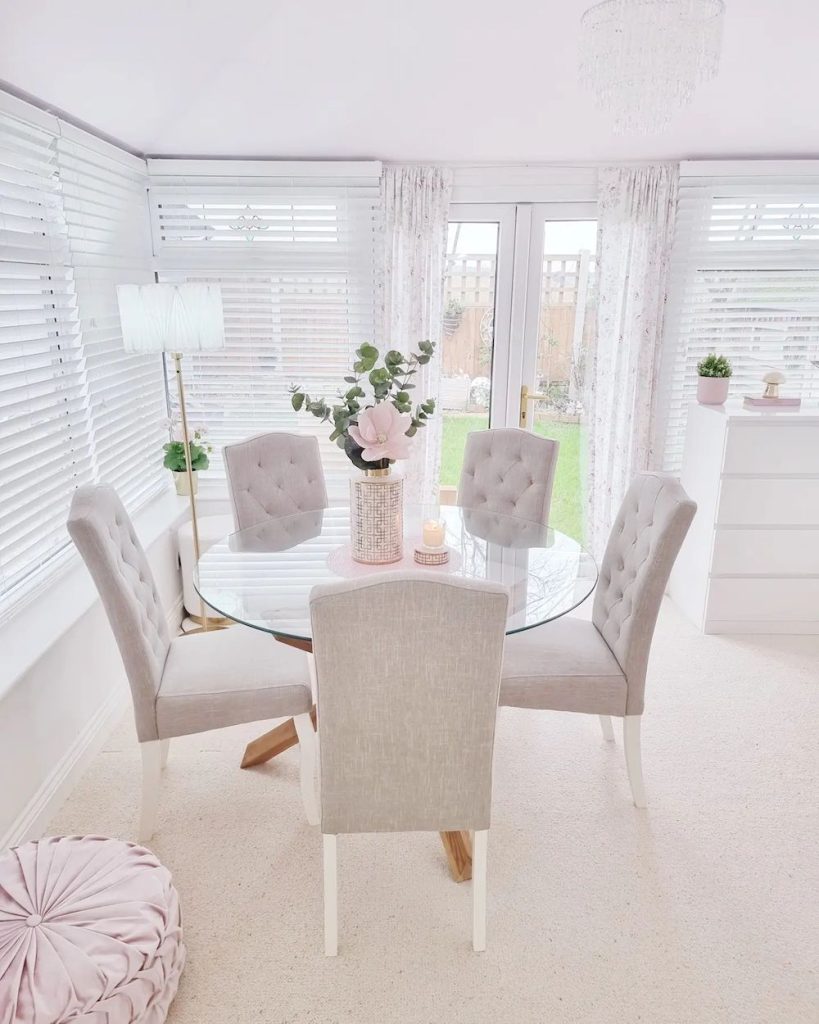 Style your chairs in a room filled with beige, white, and a touch of pink. In the inspirational image above, the designer uses pale pinks as the accent color throughout the room. Give your room a glam look like the one above with a gold rim vase. Mix your chairs with a table other than a Parsons table. The chairs above blend well with a round glass-topped dining table.
Group Parsons chairs with other table styles. This includes coastal, modern, transitional, farmhouse, and traditional furniture styles. Style this chair in a formal or informal setting. It easily transitions into many home decors, not just a neutral interior.
Make it Decorative – Parsons Chairs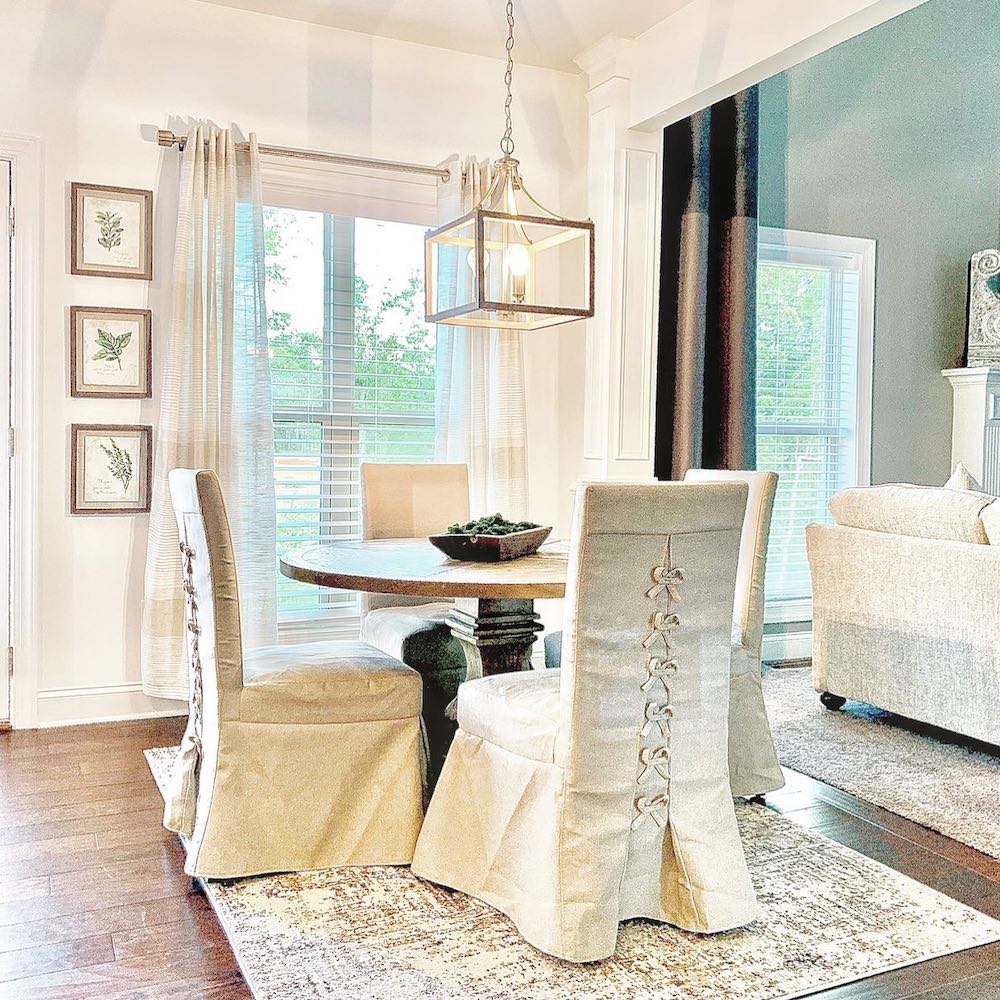 Add a pretty slipcover to your chairs for instant beauty. In the image above, the designer added beige slipcovers with small bows over the pleat opening. What a beautiful touch! The beauty of the slipcovers is that they can be changed from season to season or for each celebration.
Now on to our list of favorite parsons chairs. Take a look. Be sure to drop us a comment below in the comment section. Let us know all about your decor style at home.

This ends our list of parsons chairs in neutral tones. Style your kitchen, desk, or dining room with the perfect Parsons chair. Be sure to take a look at our other posts for neutral home decor inspiration. Tell us about your home decor projects in the comments below. We always love hearing from our readers.
Enjoy our other neutral-related posts for additional ideas.
End tables
Boucle chairs
Wingback chairs
Accent mirrors
Accent chairs
Neutral table lamps
Neutral console tables
Coastal white sofas
Rattan coffee tables
Reach out to us with any questions. We are always ready to help you out. Thank you for dropping by and taking a look at our blog.
Mary
Pin this for Later: