Slipper chairs are armless, upholstered chairs with short legs. Designed specifically for a ladies' dressing room. A time when ladies dressed in layers of undergarments and long, flowing dresses. After they were dressed, the ladies needed a place to sit while putting on footwear usually by a dressing maid. The armless chair allowed the long, flowing dresses worn by 18th-century women to spill over the sides of the chair seat and onto the floor. These shorter chairs date back to 18th-century Europe.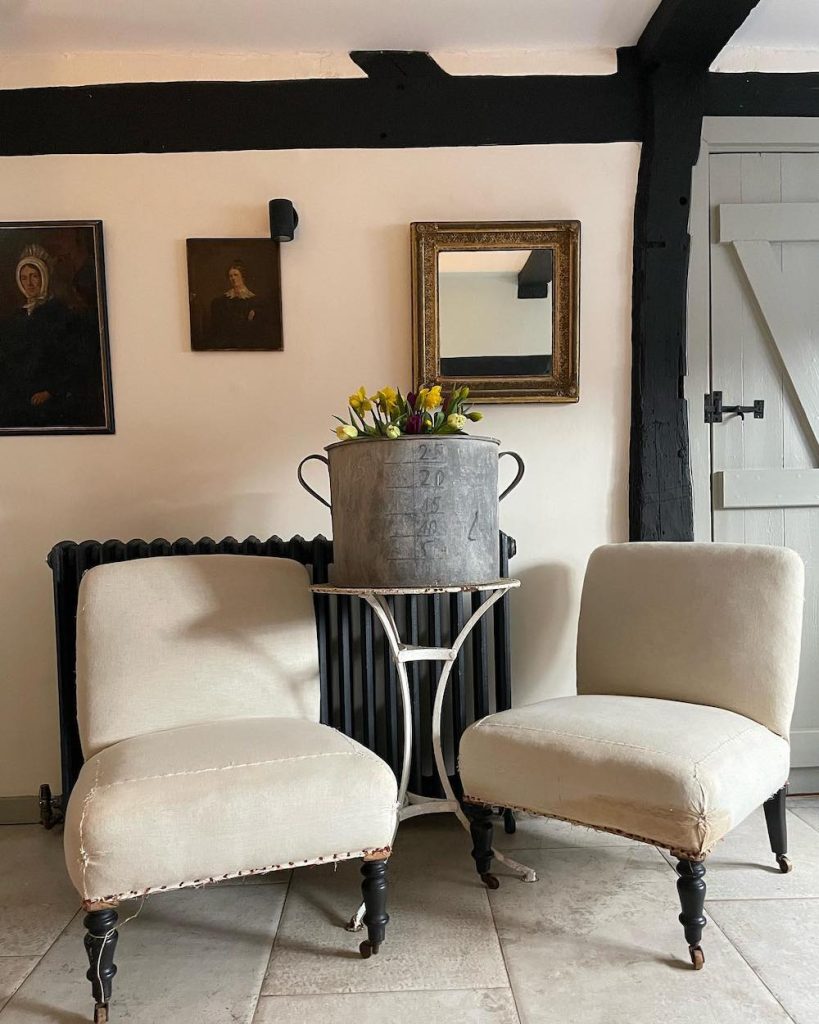 Originally designed for use in a lady's dressing room, the chair was a matter of necessity. These were the days when ladies needed assistance with corsets and long-flowing dressing. The openness of the armless chair allowed the lady to sit comfortably while the dressing maid added the finishing touches to the lady's wardrobe.
Comfy Style – Slipper Chairs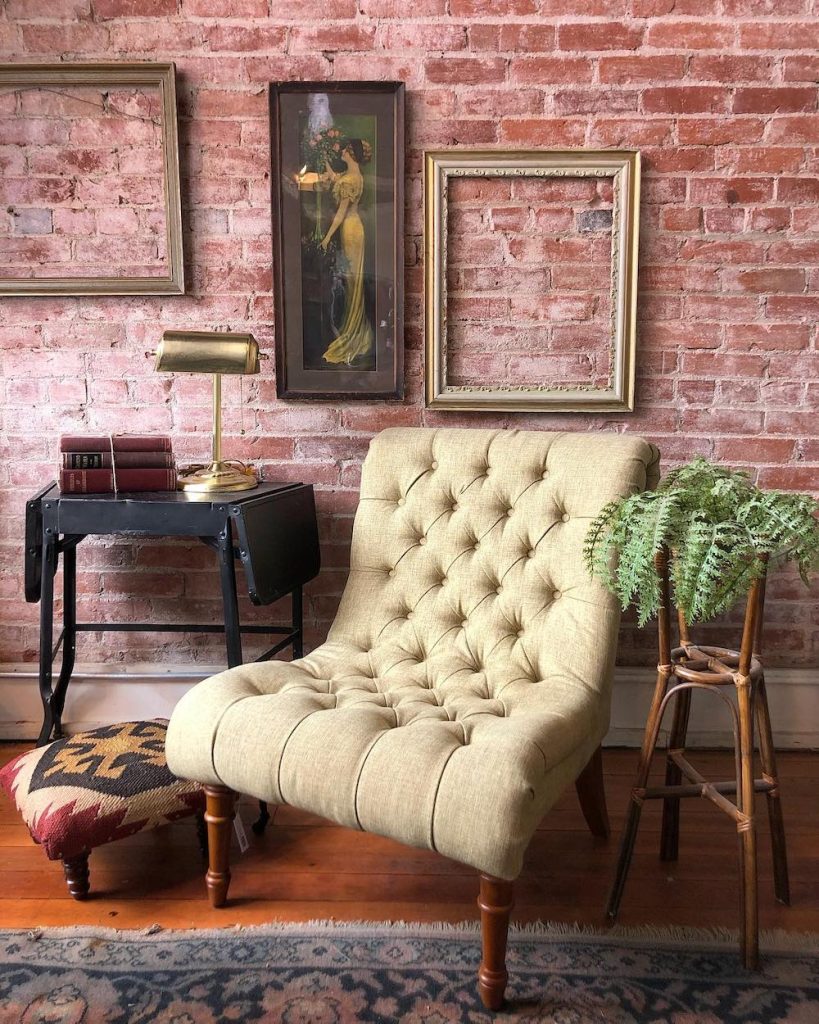 In today's post, we are sharing the best slipper chairs for your home. Sometime during the 1950s, the chair moved away from the bedroom dressing room and into other rooms throughout the home. Today, you'll find these versatile chairs used in many places in the home. The low to the ground accent chair can be used in the living room, sunroom, home office, as well as other rooms in the house. Some of these chairs are designed with a pleated skirt or used with a slipcover. These chairs are popular among designers for the simple reason that they are smaller in size. Use these chairs in smaller spaces where a regular-sized chair would not fit.
Tell the Difference Between a Slipper Chair and a Side Chair
Although slipper chairs and side chairs are both armless, they typically are not the same chair. First, a slipper chair is lower to the ground whereas a side chair is a bit taller. In the image above, the Hansen Slipper Chair seat is about 17 ½ inches high. A side chair, similar to a dining room chair, has a seat that is about 18 to 20 inches high. Secondly, a slipper chair is mostly upholstered with fabric. Whereas, a side chair can be made entirely from wood materials or a mix of wood and covered in upholstered fabric. And lastly, the slipper chair tends to be designed in a slightly reclining position. The side chair is in an upright position. A Parsons chair which can be made from a wood base or plastic base can be used as a side chair too.
Best Styles for Slipper Chairs
The slipper chair is designed for a variety of decorative styles that are suitable for many homes. From modern to traditional, to the farmhouse, there are many styles to choose from. As well as with many design details such as tufts, turned legs, and fabrics. These high back chairs can be used in a grouping or as a single chair with a side table. The far-reaching appeal of the slipper chair is due to its smaller size which can be used in tighter spaces.
And now we continue with our list of the best slipper chairs. Take a look. Be sure to drop us a comment below in the comment section. Let us know all about your decor style at home.
This ends our list of slipper chairs for your home. Keep your home styled with the smaller-sized slipper chair. Be sure to take a look at our other posts for accent chair inspiration. Tell us about your home decor projects in the comments below. We always love hearing from our readers.
Enjoy our other accent chair posts for additional ideas.
Hanging Chairs
Egg Chairs
Barrel Chairs
Papasan Chairs
Boucle chairs
Wingback chairs
Accent chairs
Rattan chairs
Reach out to us with any questions. We are always ready to help you out. Thank you for dropping by and taking a look at our blog.
Mary
Pin this for Later: