Barrel chairs are stylish chairs with curl-up comfort. Designed with total comfort in mind, they have arms and a curved rounded back. These accent chairs can be covered in a variety of fabrics. Cover with ornate fabrics for a glam look. Use a simpler fabric for a minimalist style. The original chair design was constructed from an empty whiskey barrel. It evolved from the crude whiskey barrel into a more refined upscale accent chair. Used in the mid to late 19th century the chair was first popular in the US during the mid 20th century. Today, it continues to be a popular choice for an accent chair. Many of today's barrel chairs have a swivel base, a feature that makes the chair all that more useful.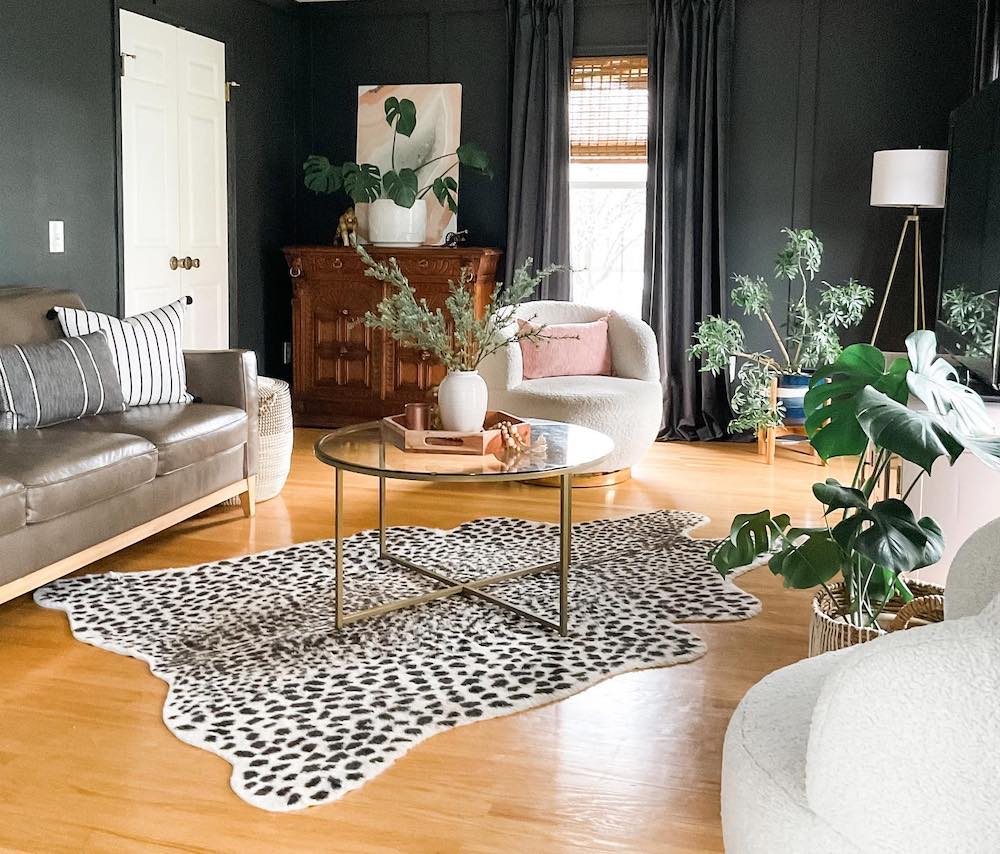 Also known as half barrel chairs, the chair derives its roots from the casual, wood dining table chairs. This rustic set was often seen in lodges, wood cabins, and country homes. For this post, we are sharing the updated transitional barrel chair more popular in today's homes.
Timeless Styling – Barrel Chairs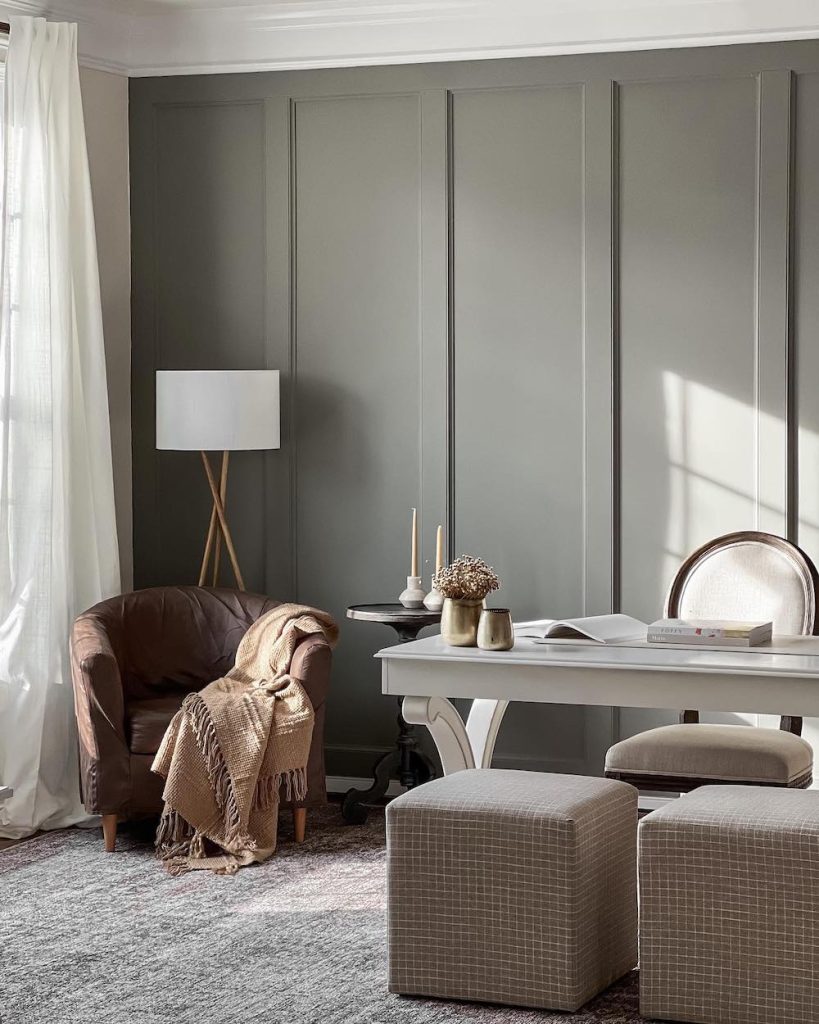 In today's post, we are sharing the best barrel-shaped chairs for your home. Comfort is of the utmost importance with this chair. Covered in many fabrics to suit any decorative style. Add a timeless piece of furniture or go for a more rustic style of chair.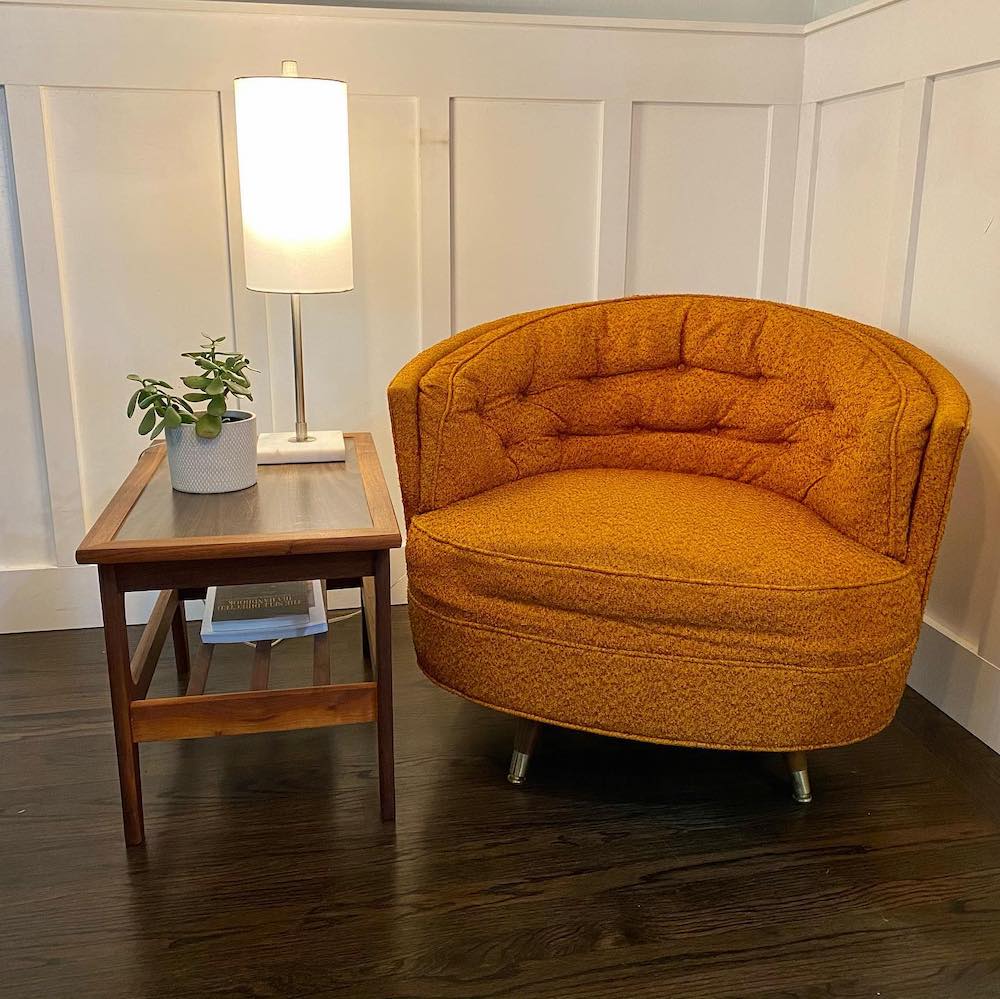 Best Places for Barrel Chairs
Wondering where the best place to use a barrel chair in your home is? Actually, there are several places these lovely chairs fit in beautifully. Use one as a desk chair. Or group in either set of two or four to create an intimate setting for house guests. These chairs work perfectly in a living room, game room, or as a side chair in a bedroom.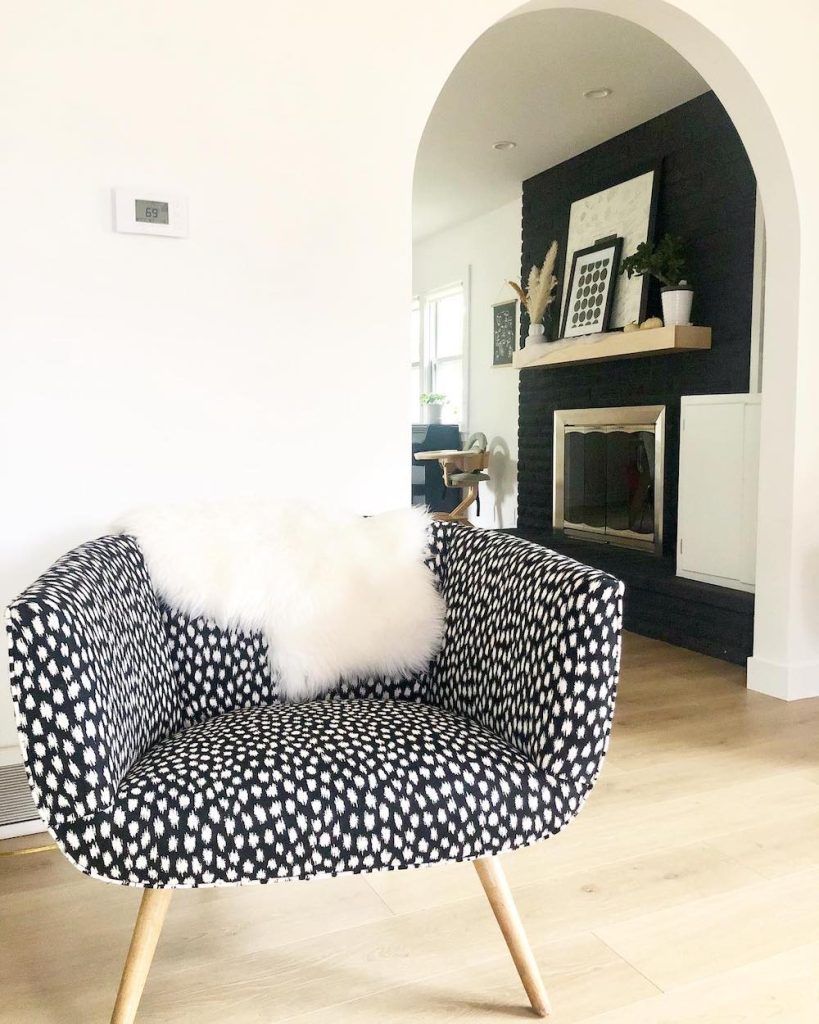 Now on to our list of the best barrel chairs. Take a look. Be sure to drop us a comment below in the comment section. Let us know all about your decor style at home.

This ends our list of Barrel chairs for your home. Keep your home styled with the perfect Barrel chair. Be sure to take a look at our other posts for accent chair inspiration. Tell us about your home decor projects in the comments below. We always love hearing from our readers.
Enjoy our other accent chair posts for additional ideas.
Hanging Chairs
Egg Chairs
Boucle chairs
Parsons chairs
Papasan chairs
Wingback chairs
Accent chairs
Rattan chairs
Reach out to us with any questions. We are always ready to help you out. Thank you for dropping by and taking a look at our blog.
Mary
Pin this for Later: