Neutral accent chairs that are big on comfort with fabulous style. Accent chairs are perfect for resting and relaxing when you need a little downtime. Or use accent chairs for days when friends drop in for a visit. Keep accent chairs handy for times when you want to extend your visit for a bit longer. Stay comfortable in a roomy accent chair.
For today's post, we are sharing the most amazing neutral accent chairs for your home. Chairs that will make you want to curl up in for a relaxing evening. Grab a book and snuggle into an accent chair. You can even group a set of accent chairs together to share a cup of tea or conversation with a girlfriend. Create a cozy and inviting space with these accent chairs.
Curl Up in Style – Neutral Accent Chairs
Typically, you see accent chairs flanking a sofa in the living room. However, these versatile pieces of furniture can be used in other areas of the home as well. Use an accent chair near a fireplace for a cozy, warm evening. Or keep an accent chair in your bedroom to create an intimate reading nook. And add a chair at the base of the stairway for a resting space. There are many ways to use these beautiful chairs in your home.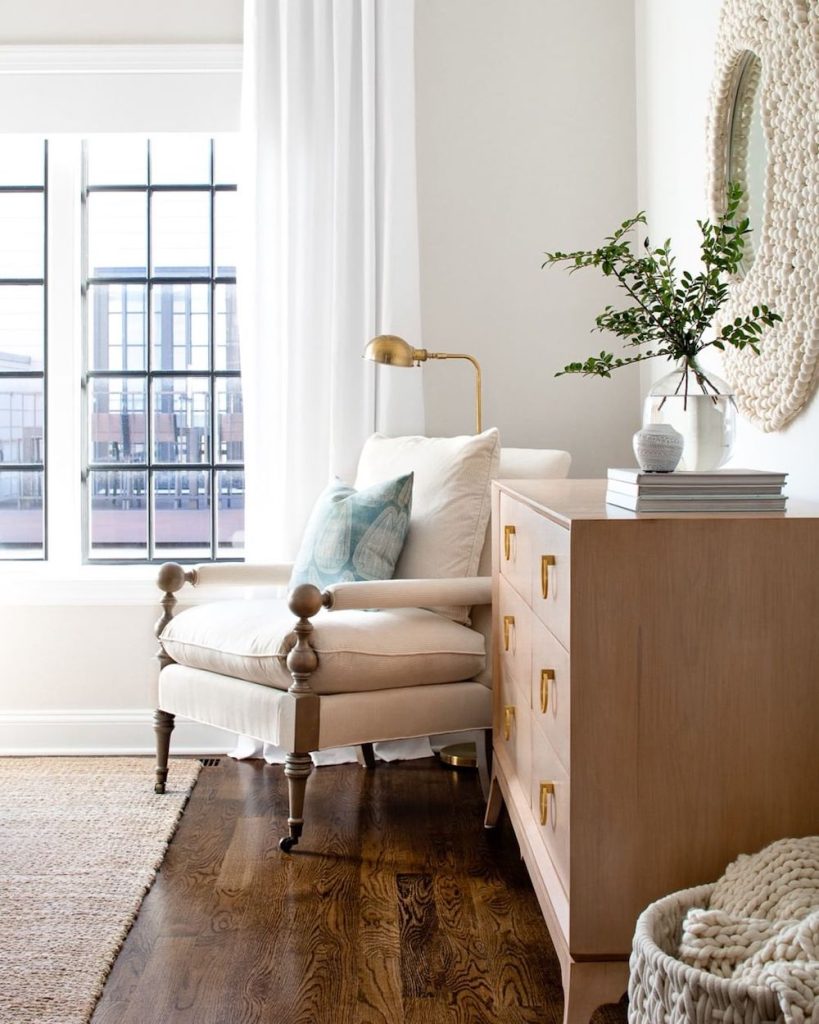 In the above image, this neutral accent chair has a nearby reading light. This is the perfect setup for a corner reading nook in the bedroom. This roomy space makes for a comfortable sitting area that provides enormous visual interest. A neutrally decorated room with subdued tones. And in keeping with a neutral style, we searched numerous online resources for the best neutral accent chairs. We found some really great accent chairs. Chairs with soft warm tones such as these. Here is our list of chairs for a neutral-styled interior home. Take a look. Drop us a comment below in the comment section. Let us know about your neutral-colored rooms.

This concludes our list of neutral accent chairs. Hopefully, you found an accent chair that you love. If the look of neutral home decor appeals to you, we have additional posts that you will love. Take a look at some of our other posts for additional neutral interior inspiration. Be sure to tell us about your home decor projects in the comments below. We always love hearing from our readers.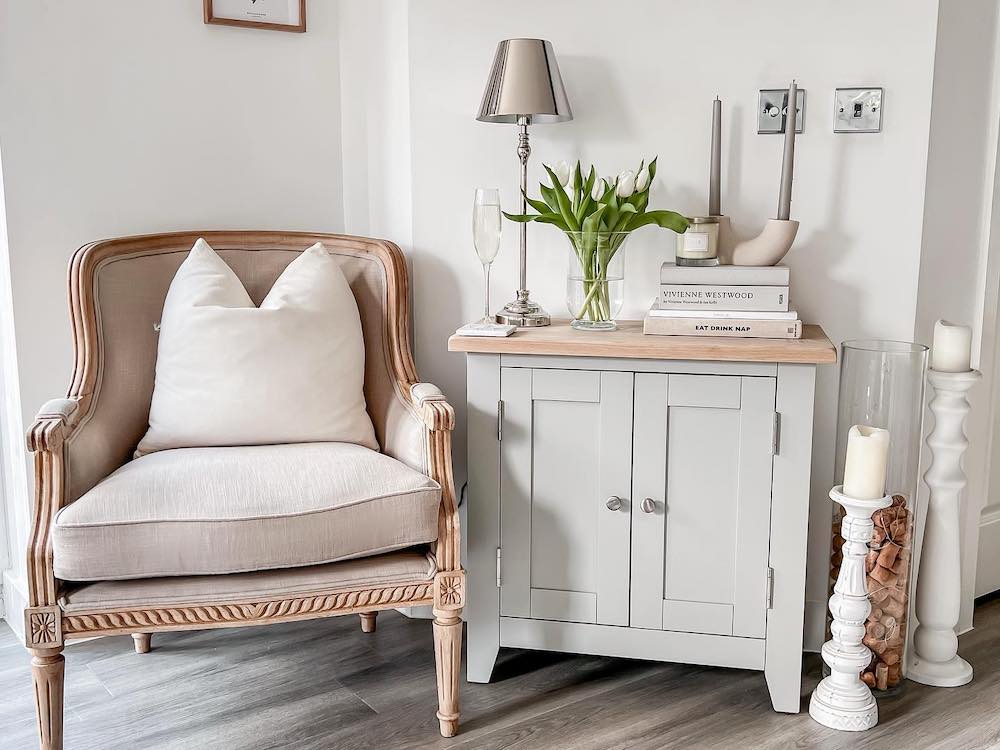 Enjoy our other coastal and neutral related posts for additional ideas.
End Tables
Neutral table lamps
Neutral console tables
Coastal white sofas
Rattan coffee tables
Drum tables
Reach out to us with any questions. We are always ready to help you out. Thank you for dropping by and taking a look at our blog.
Mary
Pin this for Later: