Neutral throws with tip-top coziness and refined textures that you'll want to curl up with. For the most luxurious feeling throws in warm neutrals, you'll settle for nothing but the best organic materials. In a neutral interior styled home, the texture is of the utmost importance in keeping with neutral decor. Texture provides visual and tactile interest. A textured throw will make a room appear more inviting and homey.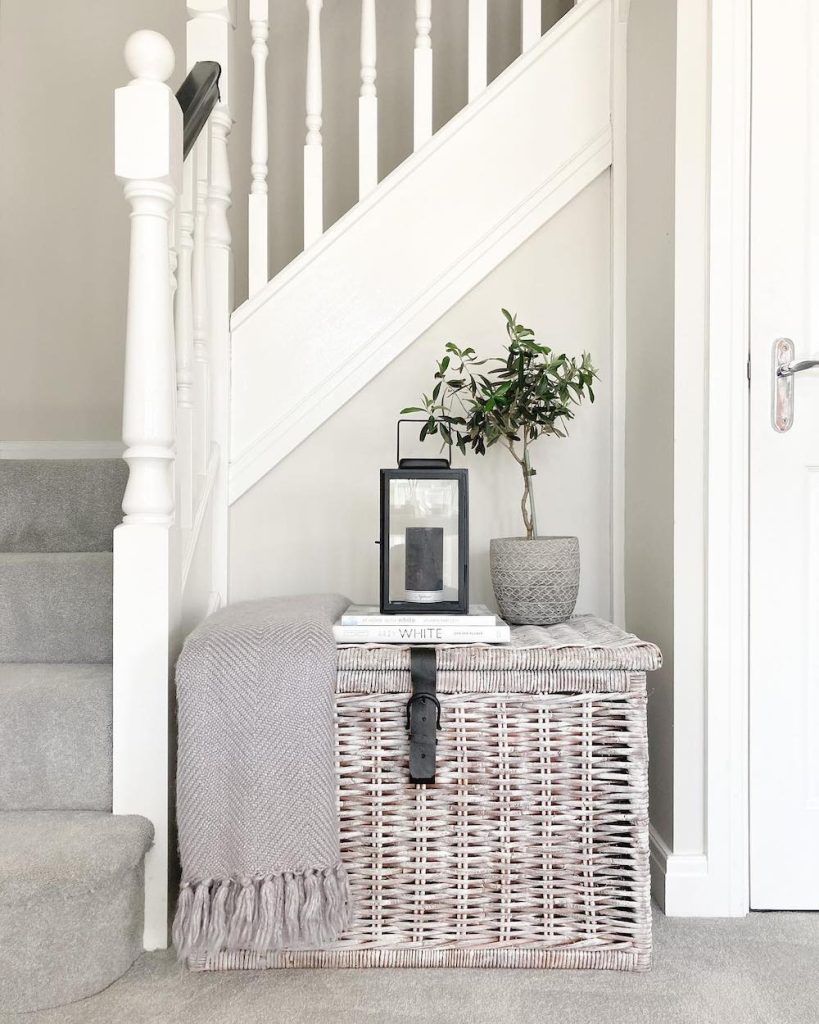 In today's post, we are sharing the best neutral throws with curl-up softness. A throw is not only for a side chair or sofa. Throws are handy to keep in every room for chilly days and nights. And for the winter months, keep a throw in your car should you ever need one in an emergency.
Snuggle Up Accessories – Neutral Throws
Drap a throw on your ottoman or side chair for those days you need to snuggle up. Always within reach, throws are not only functional but add a decorative touch to the room. Throws can be found made from numerous materials as well as in many natural and organic colors. These throws are highly valued for their tactile interest in a neutral interior.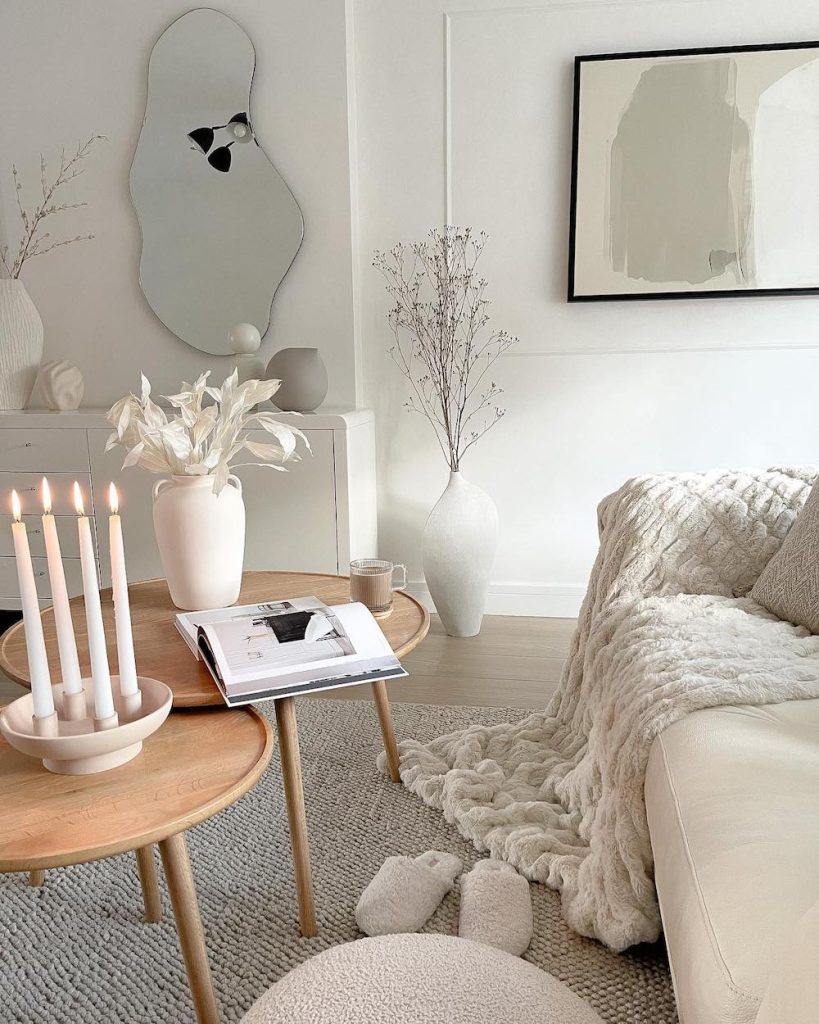 In the image above, the faux fur throw provides an enormous amount of visual and textile interest. Along with the toss pillow and beautiful vases, the room is perfectly styled with a variety of neutrals. And in keeping with this style, we searched numerous online resources for the best neutral throws. We found some great throws for a neutral setting. Add visual and tactile interest to your home with soft warm throws such as these. Here is our list of throws for a neutral-styled interior home. Take a look. Drop us a comment below in the comment section. Let us know about your neutral-colored home.
This concludes our list of neutral throws. Hopefully, you found a throw that you love. If you love the look of neutral home interiors, we have more information for you. Take a look at some of our other posts for additional neutral interiors inspiration. Be sure to tell us about your home decor projects in the comments below. We always love hearing from our readers.
Enjoy our other coastal and neutral related posts for additional ideas.
End Tables
Neutral Table Lamps
Neutral Console Tables
Coastal White Sofas
Rattan Coffee Tables
Drum Tables
Reach out to us with any questions. We are always ready to help you out. Thank you for dropping by and taking a look at our blog.
Mary
Pin this for Later: