Neutral entryway decor ideas to beautify your home entrance. Make guests feel welcomed with a well-styled entryway. Never underestimate the power of a well-designed entryway. Neglected and overlooked at times, your home's entryway reflects you, and your home life. It is the first glimpse that your houseguests have when you welcome them into your home. Make it stand out as a welcoming and inviting space for family and friends.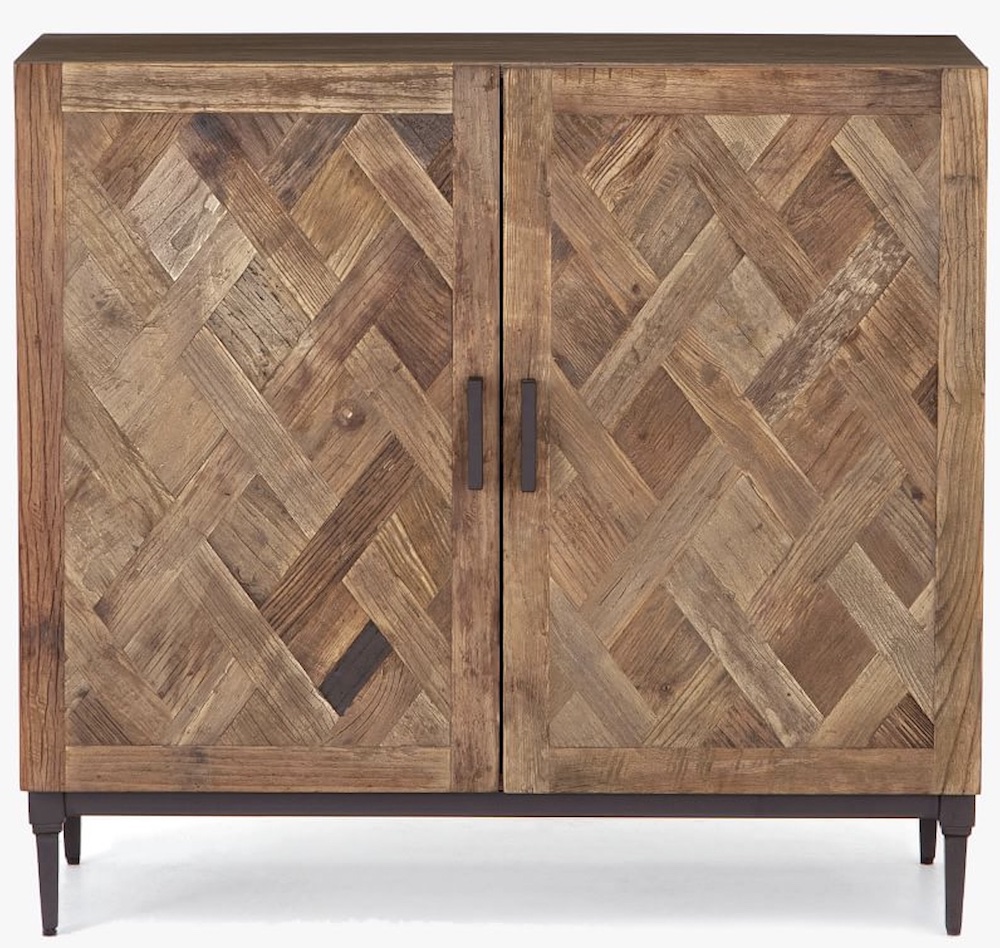 When styling your home's entrance, consider the size of the entryway. A home's entrance is generally proportional to the home's entire square footage. Larger homes will have a larger foyer whereas smaller homes will have a smaller foyer. Once you've decided on a particular decor style, you can begin by selecting either a console table or cabinet. Some console tables may have an open shelf or two. A console cabinet will have interior shelves for storage which is always great to have.
Begin Designing Your Entryway
Start off designing an entrance by selecting a table or cabinet. The size of the console table or cabinet you select depends on the size of your foyer. Luckily both console tables and cabinets are available online in a wide range of sizes. If you have a smaller foyer that can not accommodate a console table or cabinet then consider using a small round table no more than 24 inches wide. Round tables can fit into tighter spaces since they have less tabletop surface.
After you select a table or cabinet, take note of the lighting in the room. Is there an abundance of natural light? Or is light lacking in the room? Select ceiling light fixtures, wall sconces, or table lamps to supplement any natural light. Improve your entryway lighting by adding a wall mirror over a console. Mirrors have the ability to brighten a room. And mirrors make a room appear larger than it is. Wall mirrors just make an entryway look its best.
Use furniture made from marble or metal finishes such as gold to appear more expensive. Hang a chandelier for extra luxe appeal. Install custom wood wall treatments such as shiplap, wainscoting, or board and batten for added value to your home. Use shiplap on the entryway ceiling or create a tray ceiling to add more value to your entryway.
Style it Modern – Neutral Entryway Decor Ideas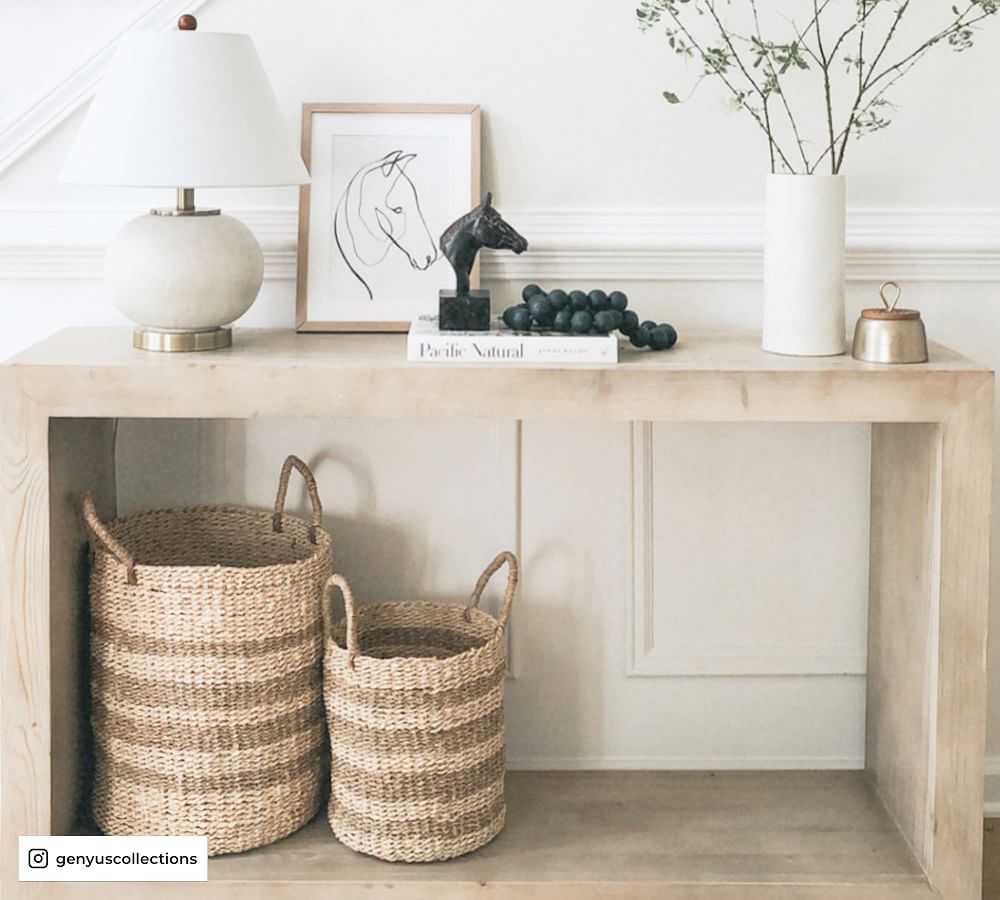 Create a modern look to the front entrance by using mid-century modern lighting fixtures and furnishings. Design a coastal look by using furniture with distressed and white finishes. Fill a vase full of fresh flowers to make your entryway look pretty. And for an organic look, add fresh houseplants for visual appeal and that improves the air quality. Hang a piece of artwork on your walls. Or display artwork on a console leaning against a wall. Keep an indoor rug handy that will not only protect your floor but serves as a decorative accessory.
Make your front entrance welcoming by adding three things. First, a mirror for guests to do a quick appearance look over for last-minute touch-ups. Second, an umbrella holder to stow wet umbrellas on those rainy and snowy days. Third, light a candle to add a fragrance to the entrance for added ambiance. Candles are a great way for uplifting your mood.
Style it Calm – Neutral Entryway Decor Ideas
In today's post, we are sharing some stunning neutral entryway decor ideas for your home's entrance. Style your home in gorgeous neutral colors that make your home welcoming and inviting. Today, we show 15 entryway ideas that we know you'll love.
Now on to our list of decorative ideas for styling your front entrance this season. Ideas that will inspire you to style your best entrance with these tips. Take a look. Be sure to drop us a line below in the comment section. Let us know all about your favorite styling ideas.
Bring Warm Wood Tones to the Room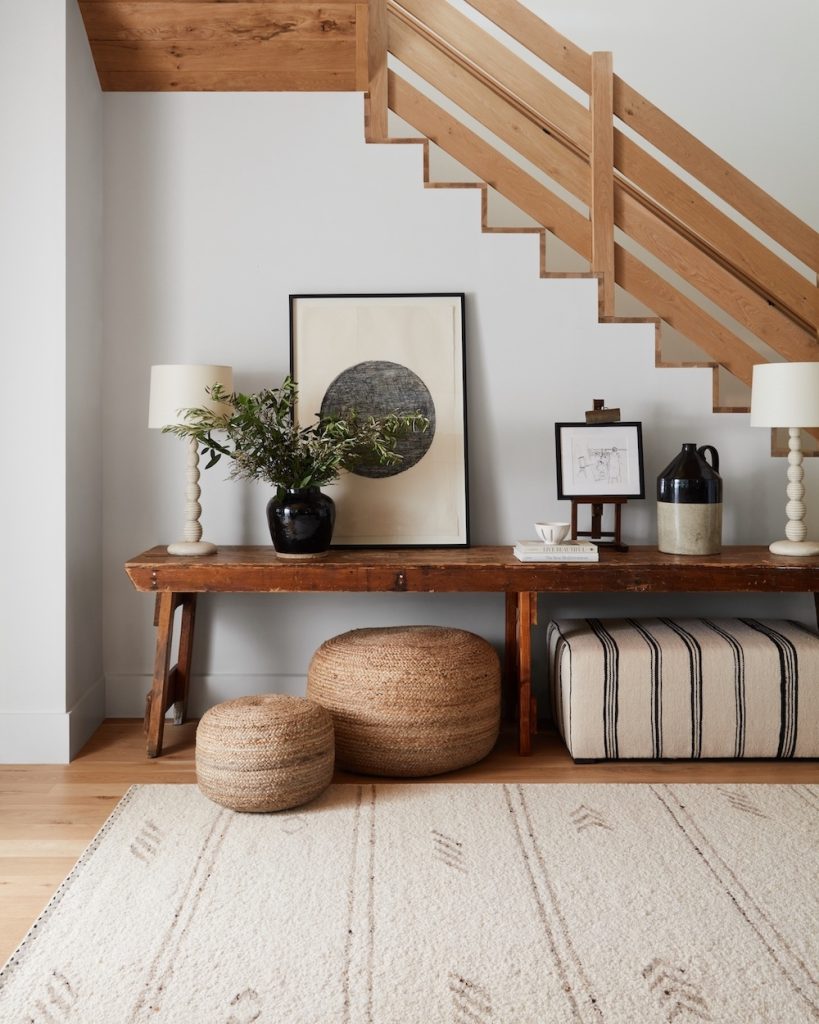 Add the warmth of wood tones to the entrance with a console table and rattan ottomans.
Keep it Simple and Sleek – Neutral Entryway Decor Ideas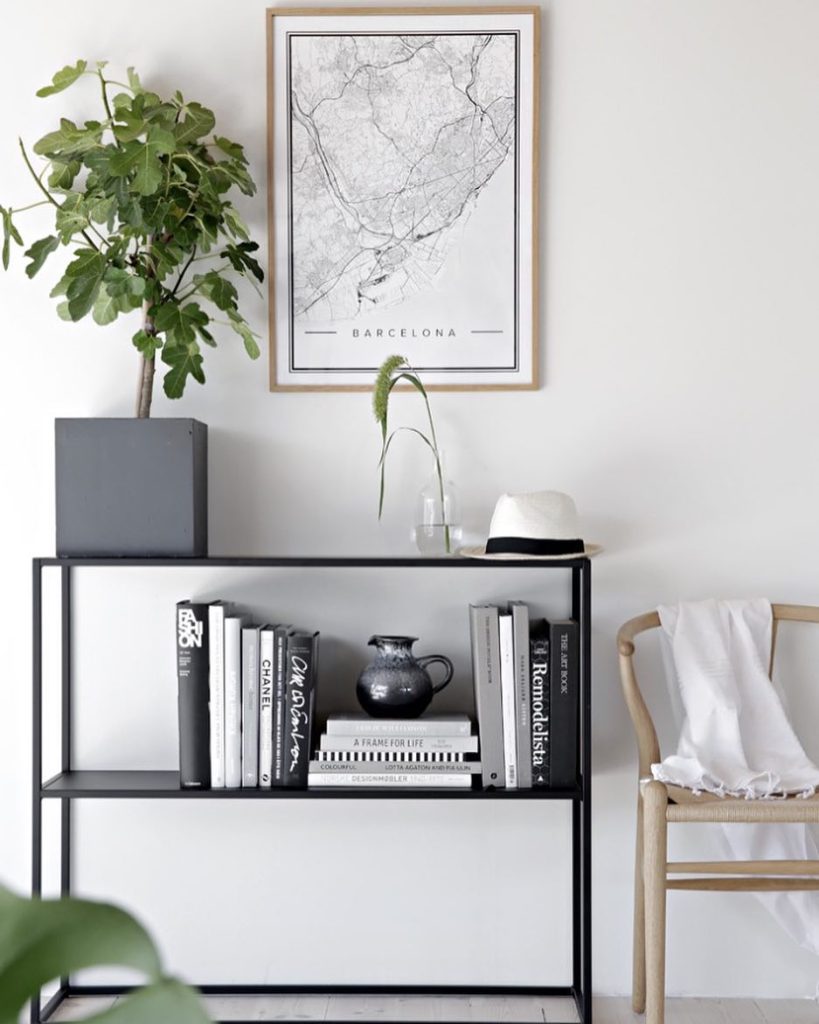 Style it with sleek lines and simple neutral colors.
Make it Dramatic with Black Accessories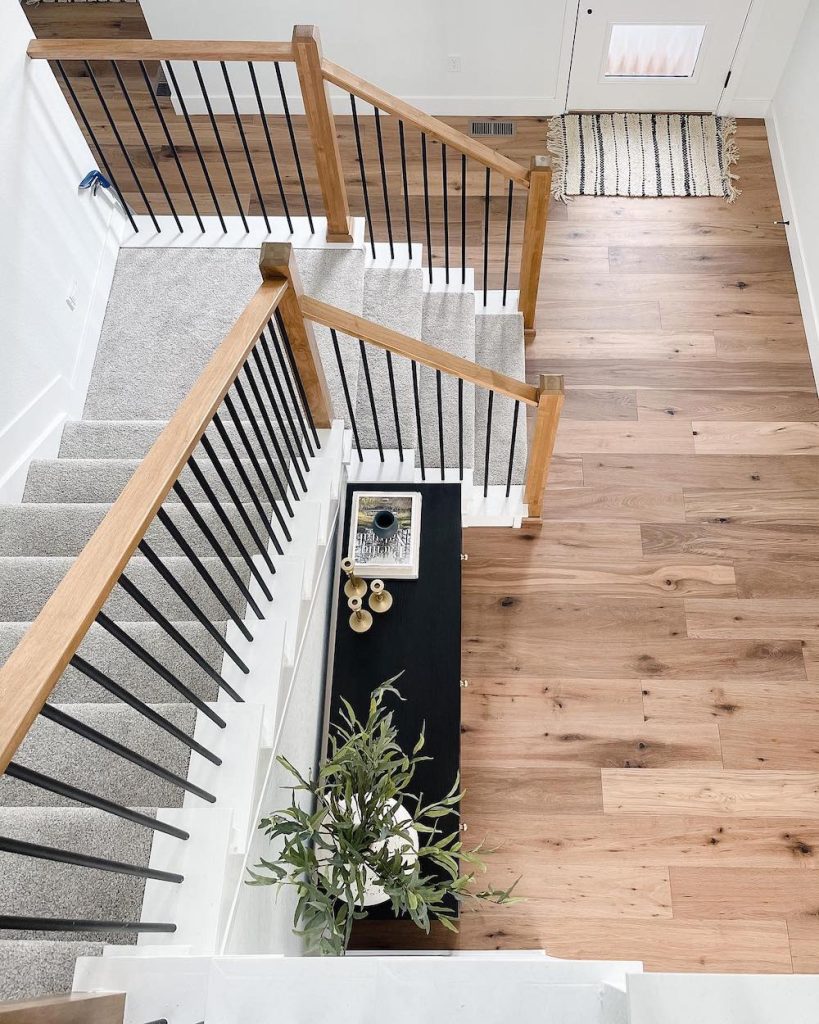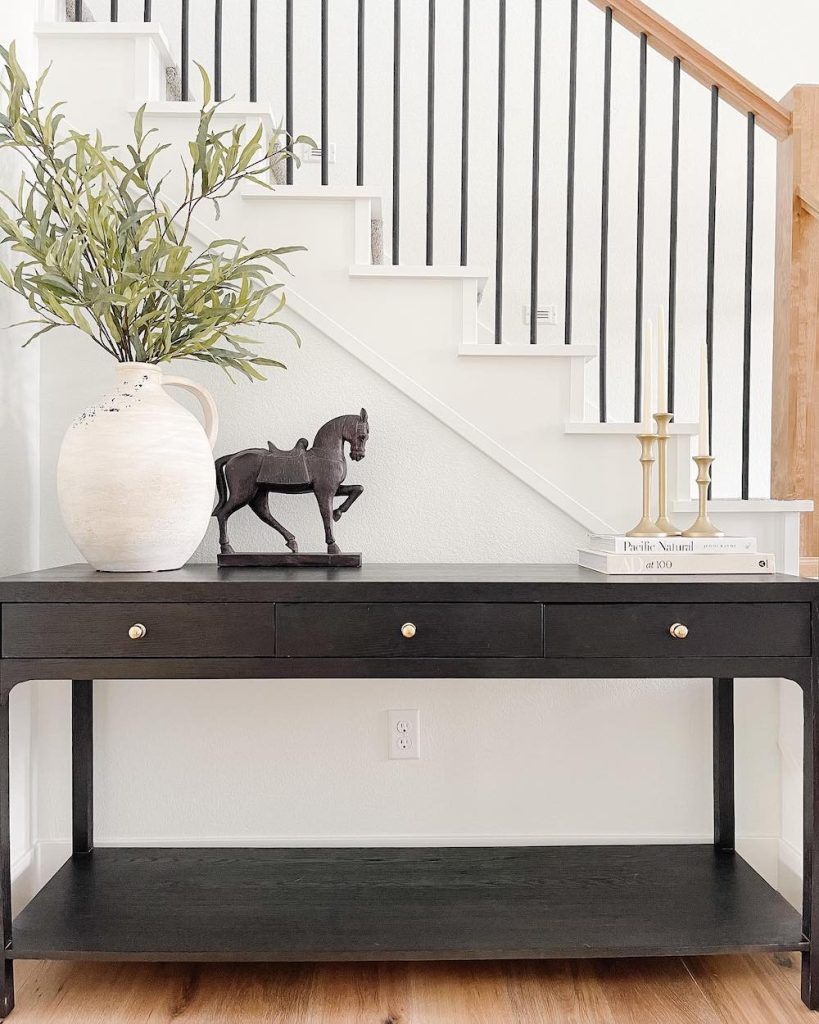 Give it a dramatic look with black accessories against white oak flooring. Beautiful and stunning!
Display Wooden Chain Links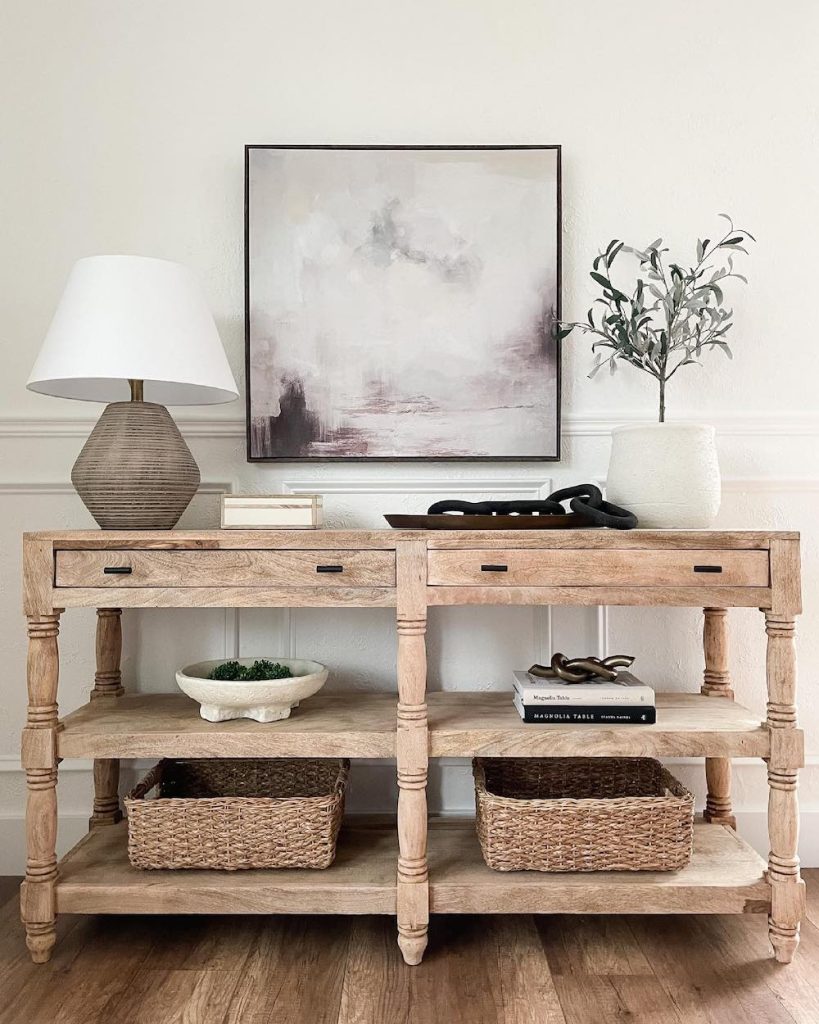 Give your neutral space a set of wooden chain links for contrast.
Place a Bench by the Front Door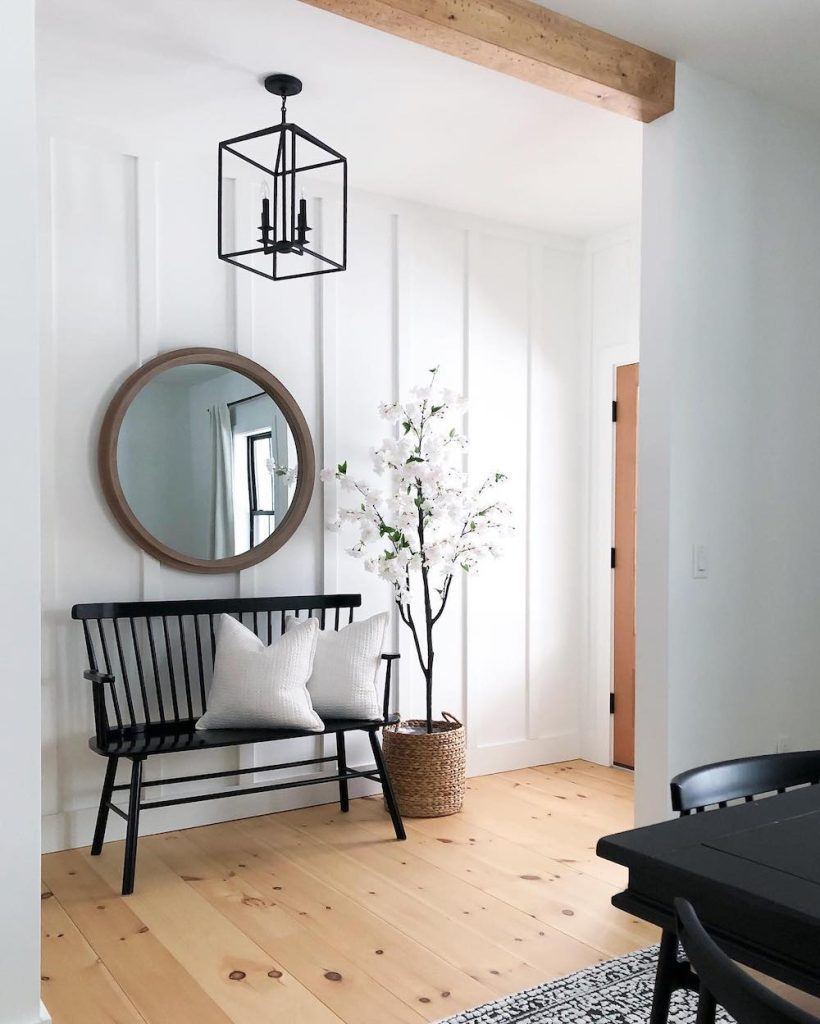 Add a bench in a contrasting color by the front door. Benches help keep you organized and offer you a place to sit.
Give it a Double Dose of Metallics – Neutral Entryway Decor Ideas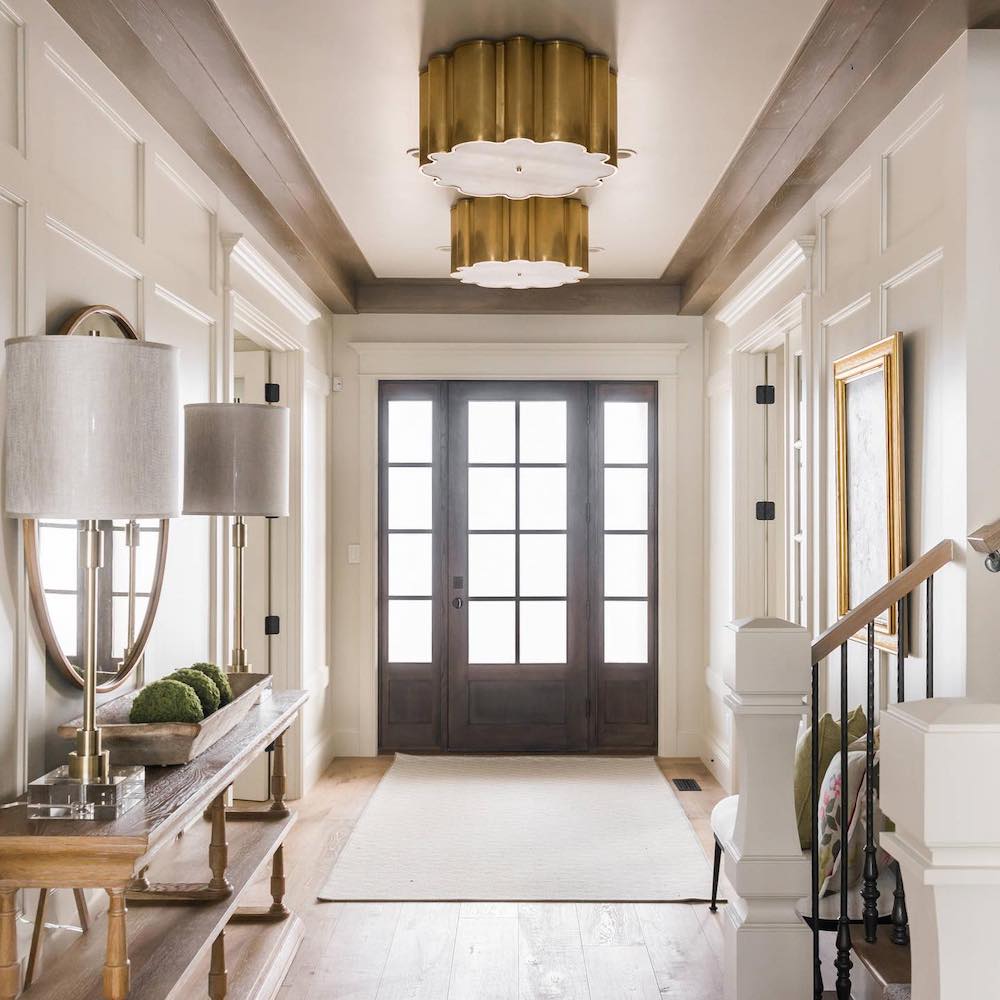 Use metallics in your neutral home. We love the golden double floral light fixtures and the buffet lights.
Top it Off with an Ornate Mirror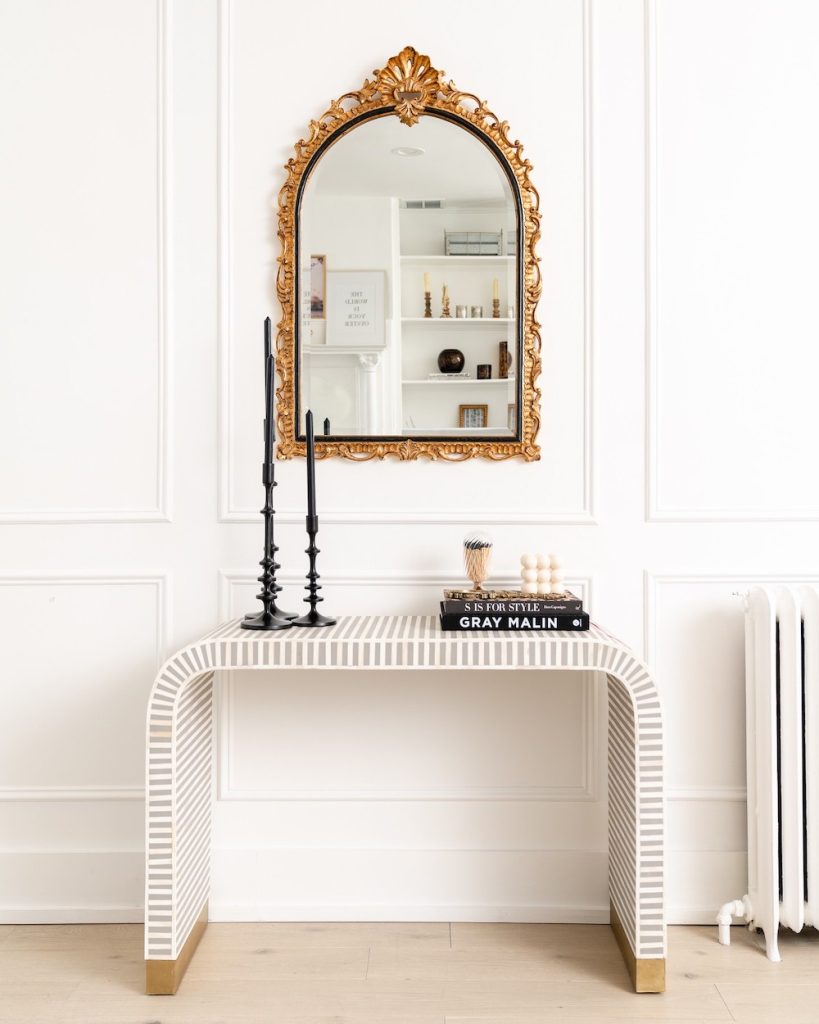 Hang an ornate wall mirror over a waterfall inlay console table. Go for the glam look at your front door entrance.
Give a Rest – Neutral Entryway Decor Ideas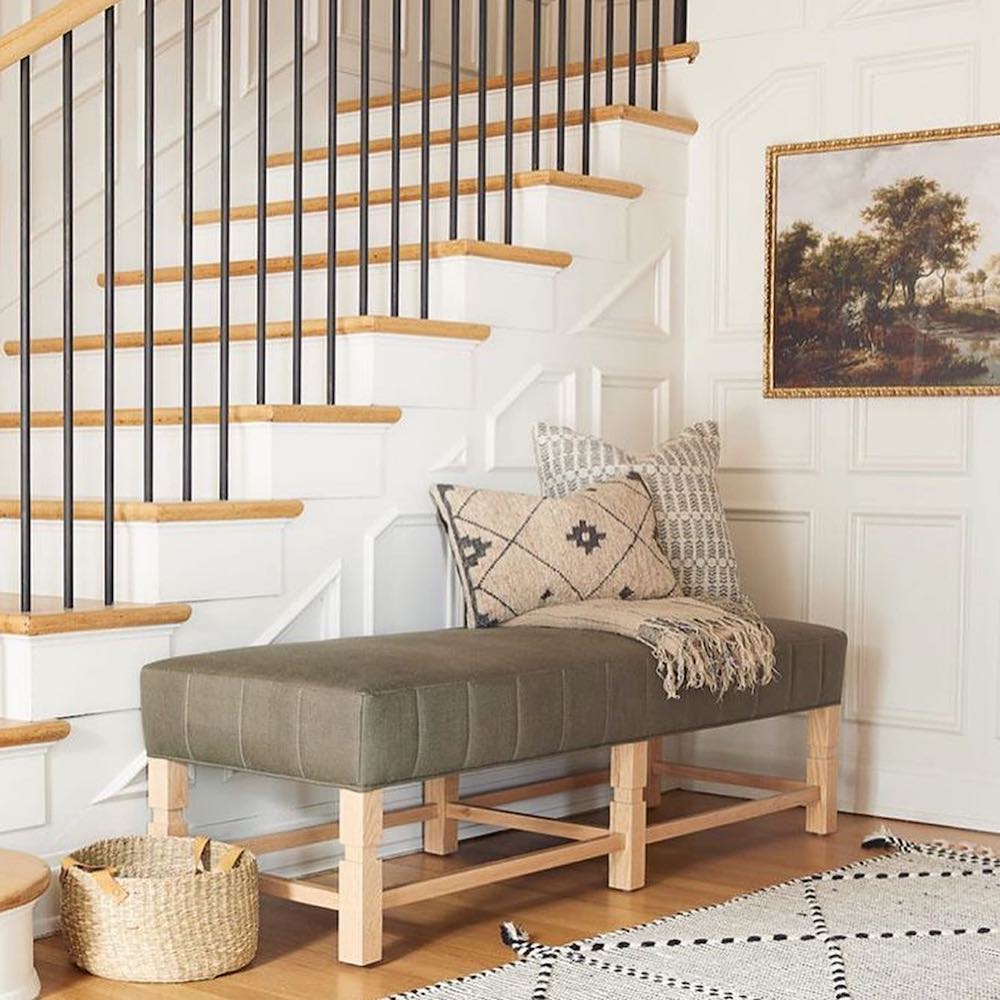 Tuck a nice comfy bench near the front door. Perfect to keep yourself organized. And what a great place for a quick break.
Personalize it with Family Photos
Hang your favorite family photos by the front door. Make it all about you, your family, and your home.
Go Natural – Neutral Entryway Decor Ideas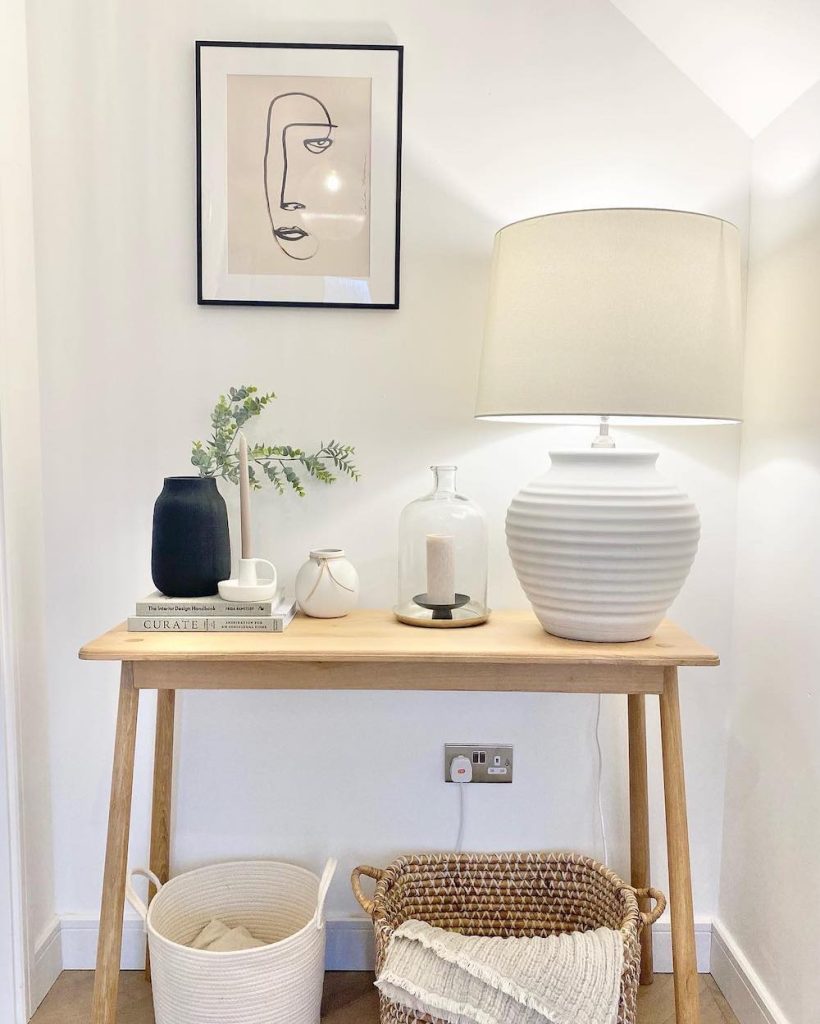 Style it with a natural console table. Use cream-colored accessories. Add a few black accents for contrast. Simple and perfect!
Give it a Layered Effect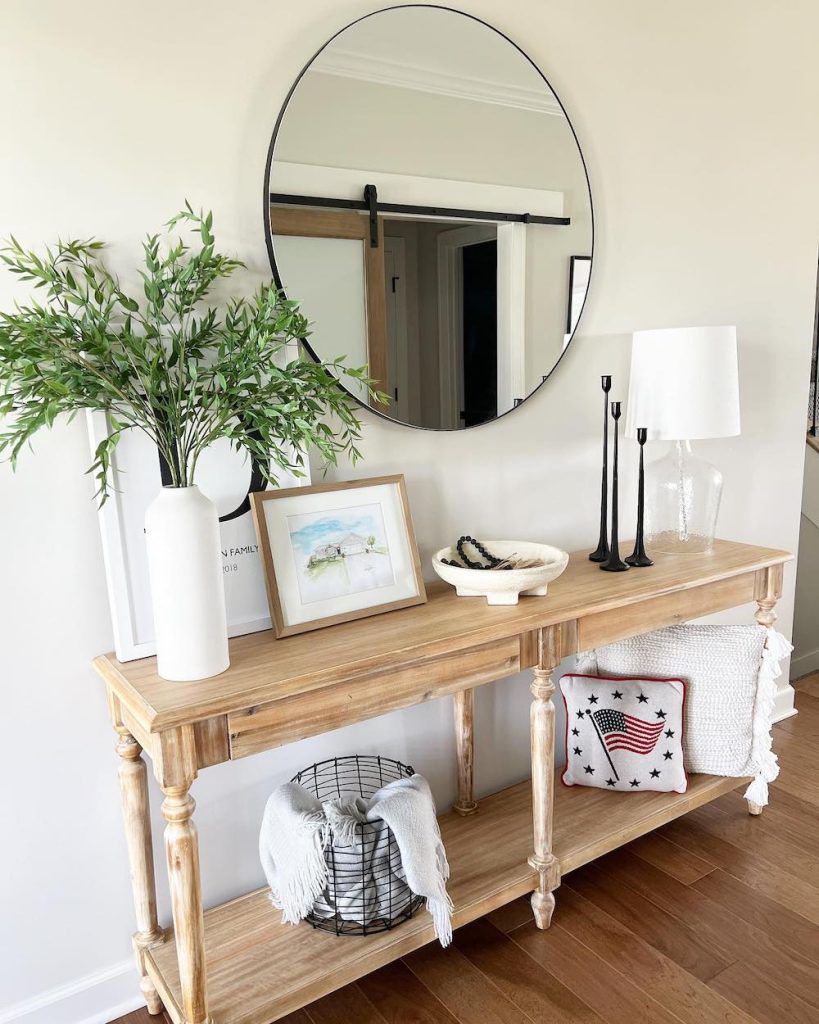 Add layers of artwork and decorative objects. Mix textures and shapes with various colors to create a visually interesting entrance.
Decorate with a Tripod Table – Neutral Entryway Decor Ideas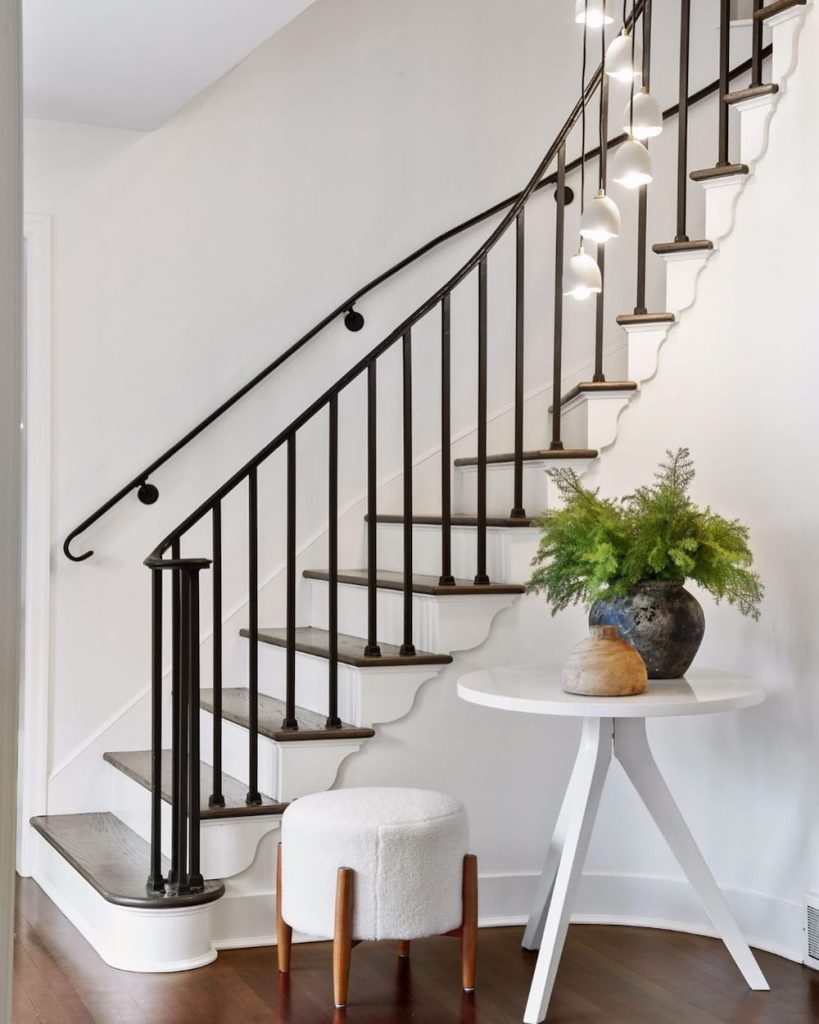 Pull a tripod table next to your stairway. Add an interesting bench next to the table. Top it off with a lush green houseplant.
Make it Modern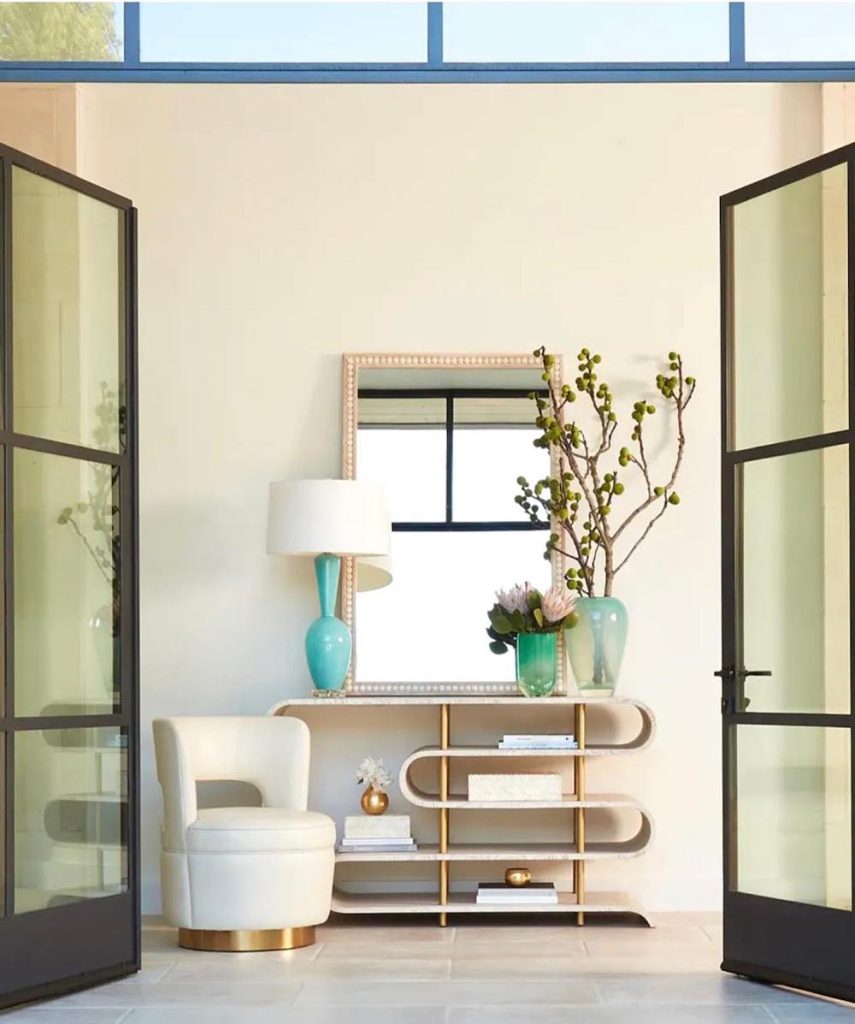 Use modern furnishings. Add an unexpected accent color such as turquoise or blue-green color. We love the gold accents on the table and the neutral accent chair.
Display a Breathtaking Art Piece – Neutral Entryway Decor Ideas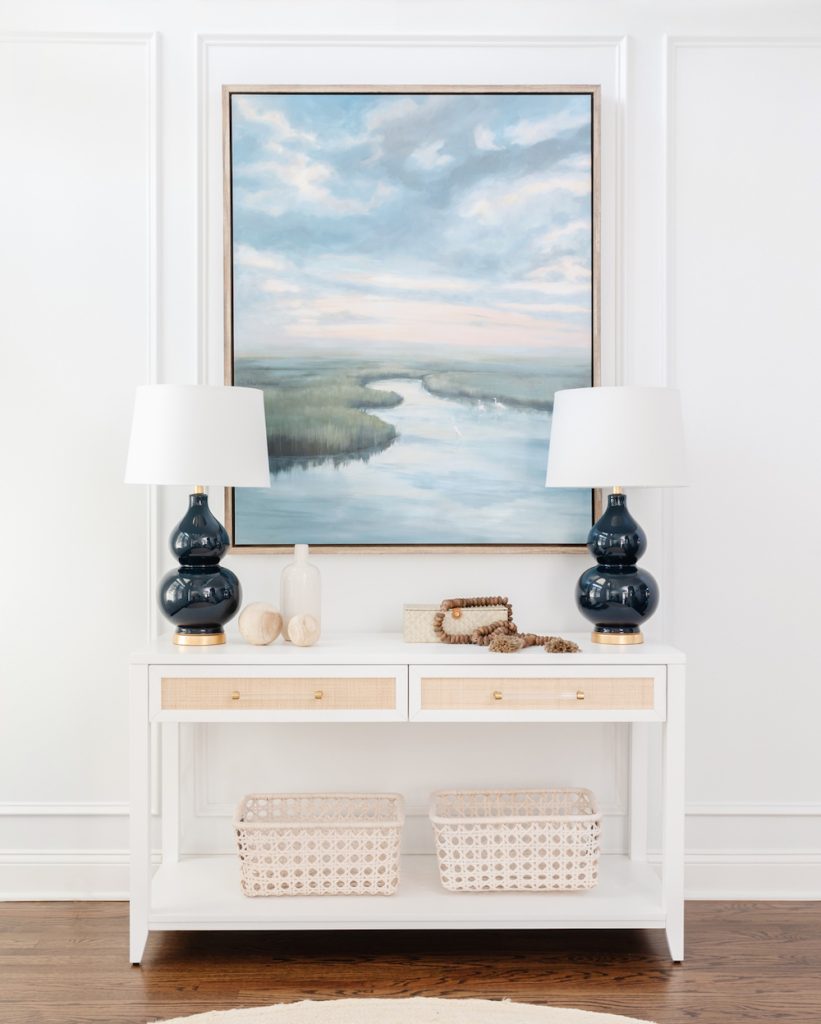 Make it stand out with a breathtaking piece of wall art. This dramatic focal point draws your eyes directly to the artwork. Incredible styling!
Go with Nautical Colors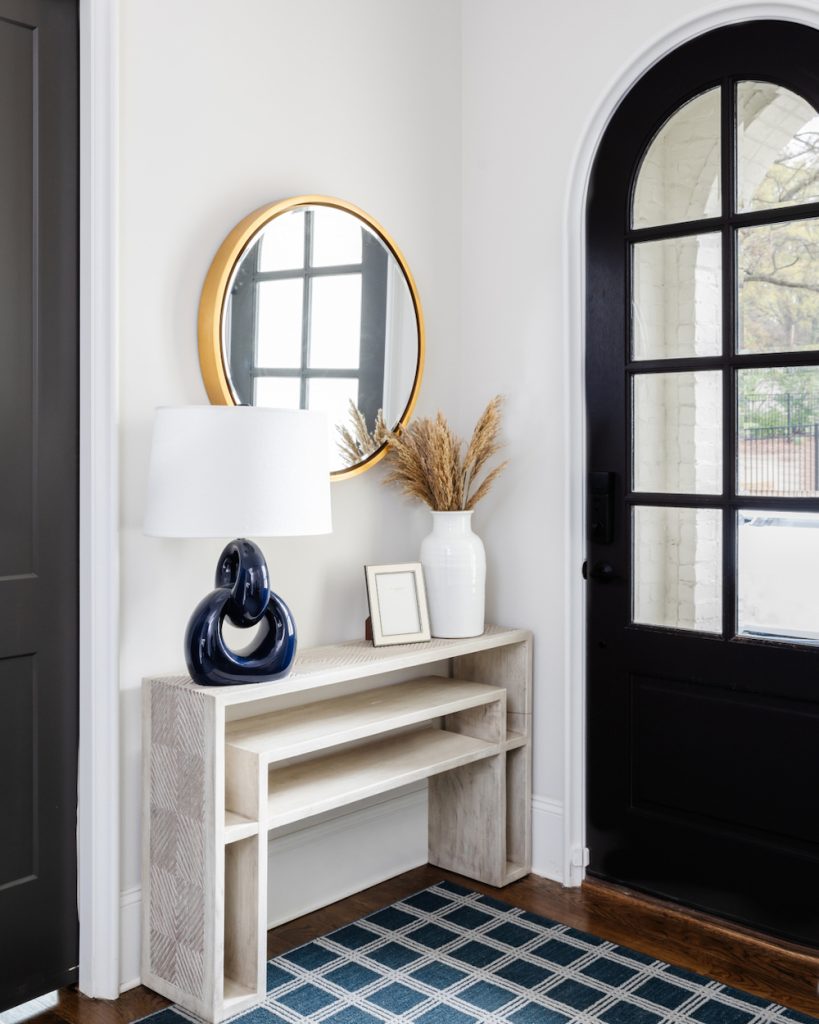 Blend navy with gold tones for a soothing decor style. A beautiful entrance with an arched front door brings incredible style to this space.
Top if Off with a Group of Four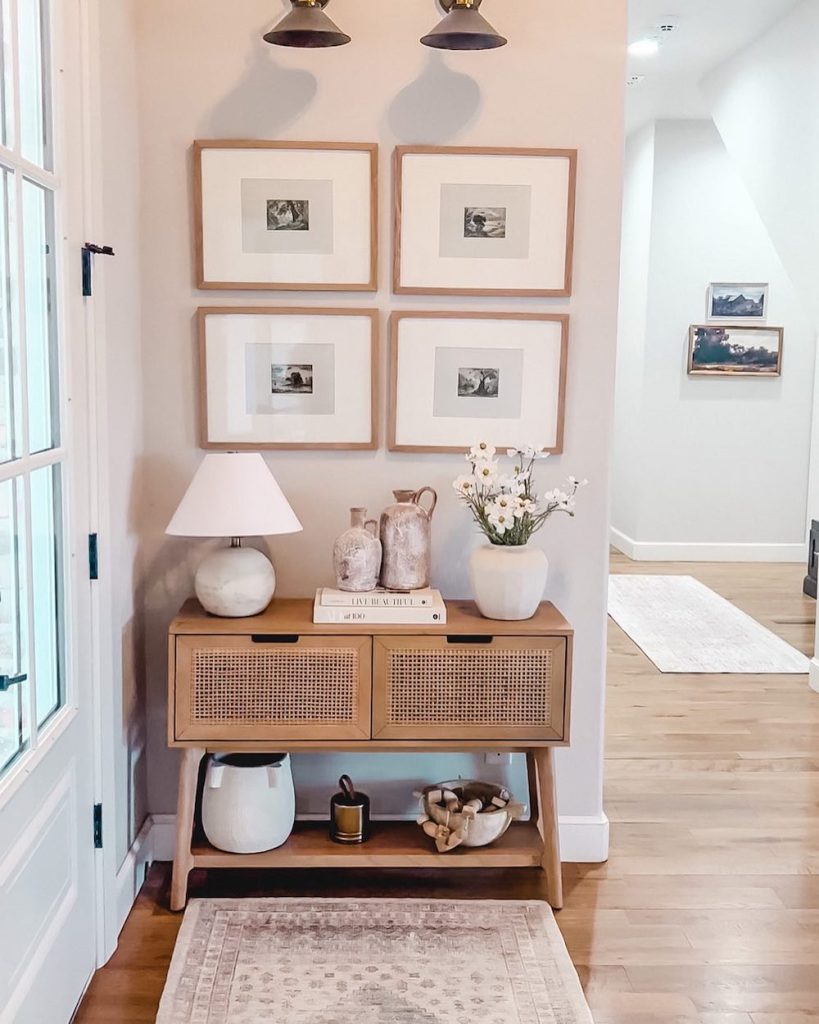 Display a group of four artworks over your console table. The artwork frame and console table have similar finishes which complement the front entrance.
Are you searching for neutral decorative accessories for your home? Take a look at these gorgeous decorations for your mantel. We're sure you'll love these tables as much as we love them.

This is the end of our neutral entryway decor ideas list. An inspirational list of ways to style your entryway with neutral furnishings. We hope that you found these ideas helpful. Take a look at our other posts for home decor inspiration. Be sure to tell us about your home decor projects in the comments below. We always love hearing from our readers.
Enjoy our other neutral-related posts for additional ideas.
Are you interested in a different type of neutral decor for your home? Try these posts for additional neutral decor ideas.
Table lamps
End tables
Accent chairs
Accent mirrors
Boucle chairs
Reach out to us with any questions. We are always ready to help you out. Thank you for dropping by and taking a look at our blog.
Mary
Pin this for Later: