White table lamps with amazing style that we adore. And perfect for use on an entryway console table. What we especially like about these lamps is that they can easily fit into just about any decor style. And of course, the neutral white color adapts to virtually every color scheme. Keep your entryways and home not only looking their best but well lit as your houseguests arrive for a visit.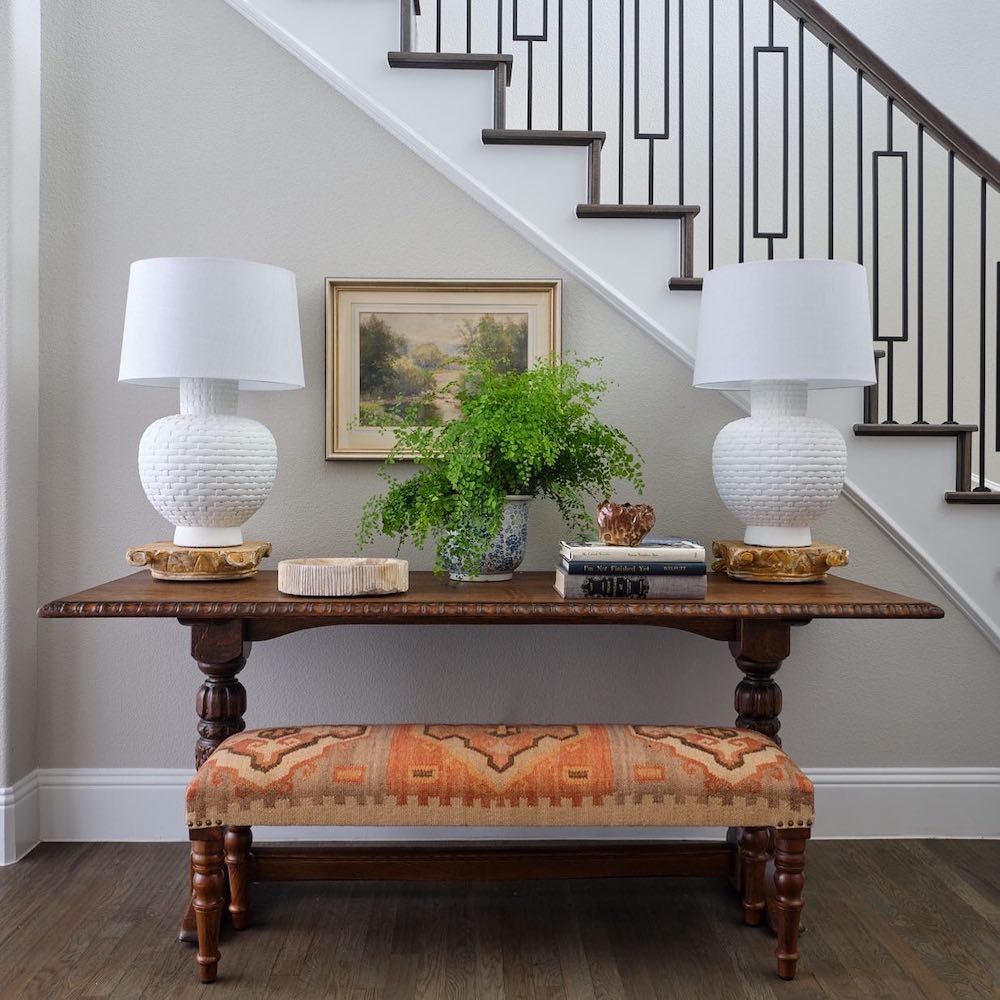 In today's post, we are sharing amazing white tabletop lamps for your console table and throughout the home. White lamps have always been popular. And today they are just as much in demand as ever. They fit equally as well in a neutral interior setting as in a vibrant decor setting. You can never go wrong with white lamps. We love lamps in white and cream colors because of the simplistic refined style they deliver. As you will see, these decorative lighting pieces are not only functional but gorgeous. 
Use the Right Type of Lamp – White Table Lamps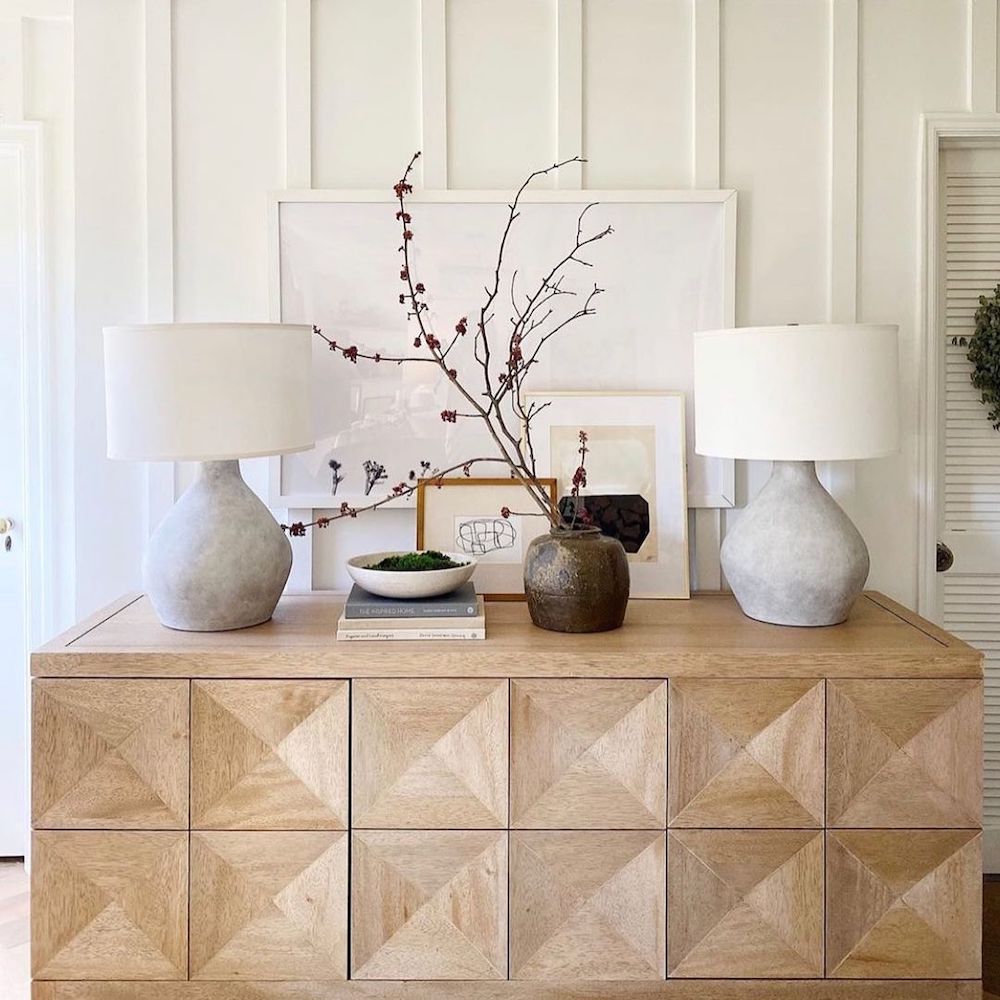 There are three kinds of lamps for a tabletop. Select from three options for a tabletop lamp. An accent, table, and buffet lamp for different ways to light a tabletop area. Use an accent lamp to direct your focus on a smaller area of the room. As an example, an accent lamp on a console table will primarily focus on the console table itself. An accent lamp is smaller and provides lighting for that area alone. Usually a low-wattage lamp, an accent lamp supplies minimal light to create ambiance and emphasis the console itself.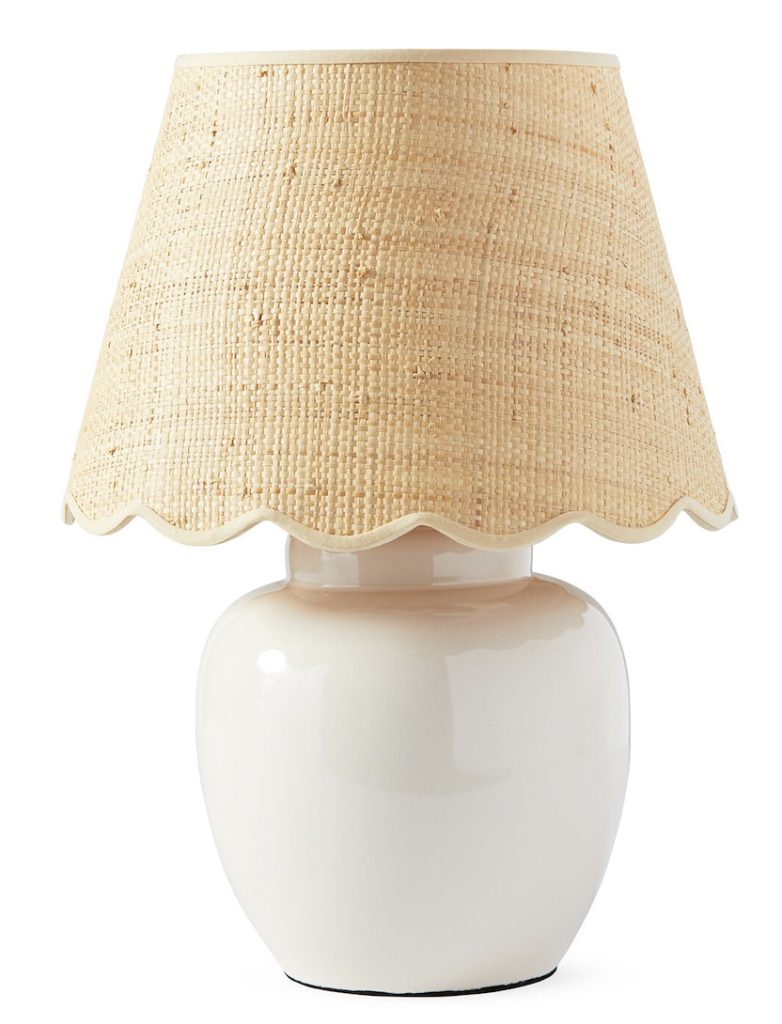 Choose a table lamp for a medium height lamp. A table lamp is typically between 24 to 36 inches tall. Before choosing a table lamp for an entryway console table consider the length of the console itself. Console tables are between 24 to 84 inches long and 14 to 18 inches deep. So, if your console table is broader and longer you can select a larger table lamp. However, for a console table that is smaller, the best option would be a smaller table lamp or even an accent lamp.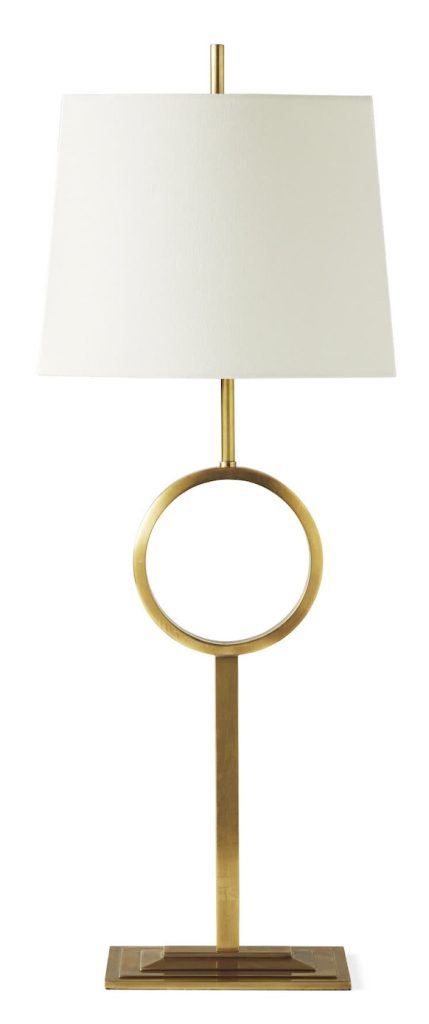 The third lamp is a buffet lamp. Buffet lamps tend to be narrow, and taller lamps. These lamps are about 36 inches tall and even more. Lampshades for a buffet lamp are smaller in size too. The elongated design of a buffet lamp provides elevated lighting to your tabletop surface.  
Make it Glow – White Lamps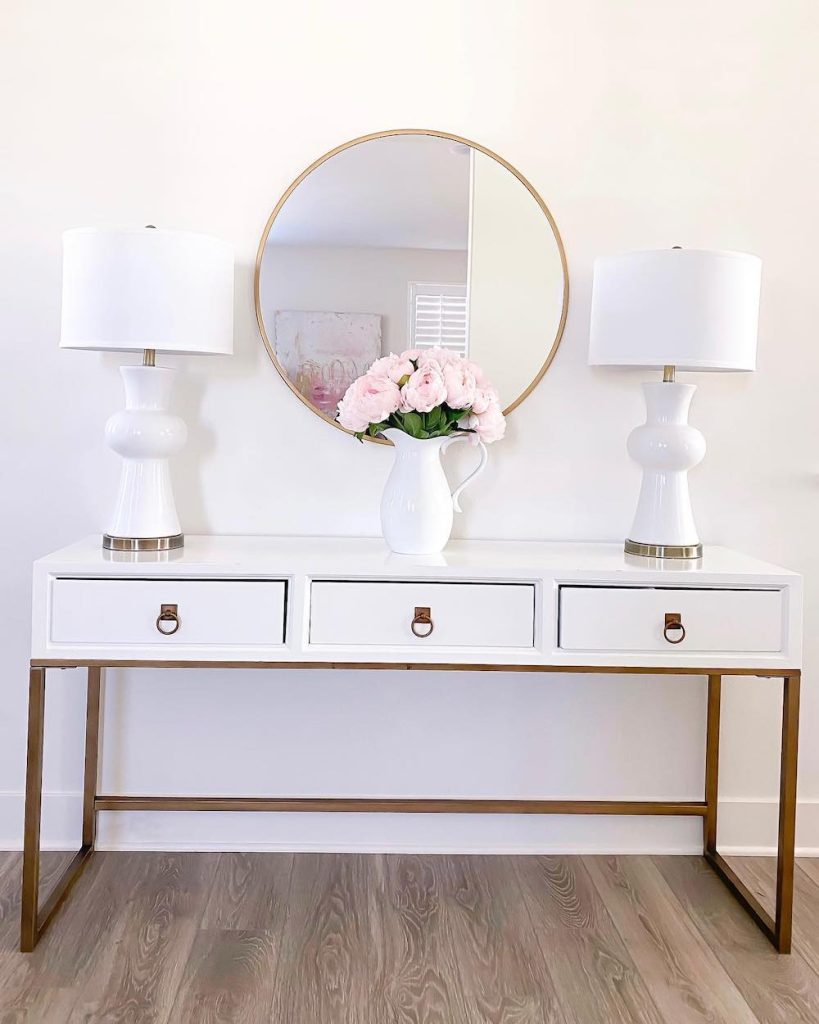 In our effort to select the best lamps online, we searched numerous online resources for the most stylish lamps in white. And we found some amazing lamps that we're sure you'll love as much as we do. Below is our list of tabletop lamps in white that will brighten your home. Take a look. Drop us a comment below in the comment section. Let us know about your entryway. 

This ends our list of white table lamps for the entryway. Style your entrance to always look its best with the right kind of lighting. Be sure to take a look at our other posts for home decor inspiration. Be sure to tell us about your home decor projects in the comments below. We always love hearing from our readers.
Enjoy our other lighting posts for additional ideas.
Are you interested in a different type of lighting for your home? Try these posts for additional lighting ideas.
Coastal table lamps
Neutral table lamps
Nautical pendant lights
Rattan pendant lights
Pink table lamps
Coastal floor lamps

Reach out to us with any questions. We are always ready to help you out. Thank you for dropping by and taking a look at our blog.
Mary
Pin this for Later: