Coastal pink styling ideas for today's homes add that pop of our favorite color pink. Homes with traditional blue and white decors are seen more frequently in coastal settings. However, some designers have created beautiful coastal rooms using the non-traditional coastal colors of pink and rose. And we can assure you that they look amazing!
In today's post, we are sharing some of these designers' rooms styled in not only a pink color but in a coastal setting as well. There are two sections to our list of ideas. The first section includes designers who have styled a room with a few accessories in either pink or hot pink. So, if you are undecided about using pink in a coastal setting, keep reading as we'll show you how to style your home with pink accessories. Our ideas will illustrate how easily pink mixes with traditional blue and white coastal colors as well as other colors. In the first part, you'll discover how a minimal color of pink accessories enhances the traditional blue and white coastal room.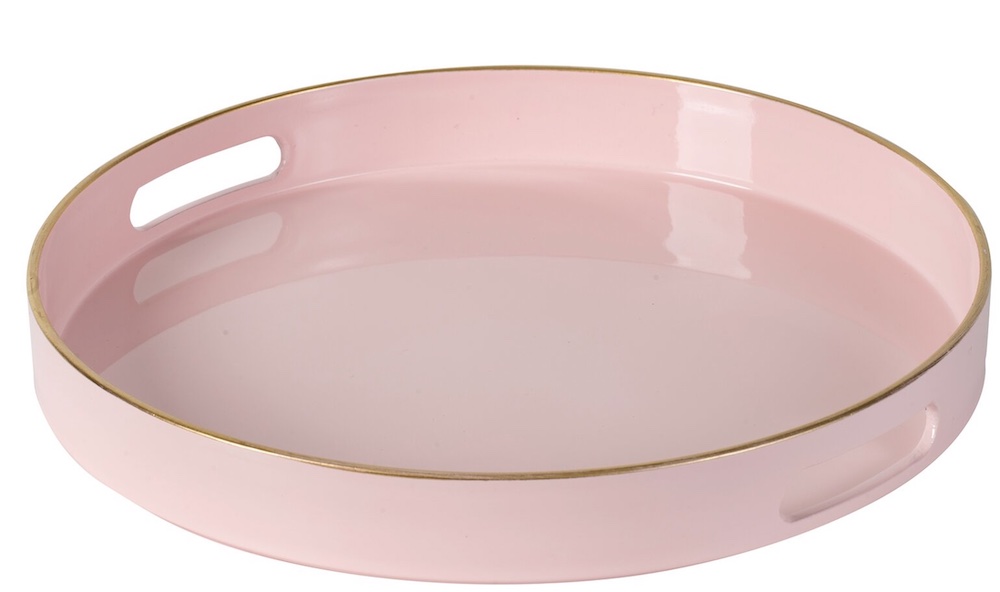 And in the second section, we have included rooms with pink as either the main color or as one of two main colors. As you'll soon see, pink can be styled as a soothing pale pink or a vivid, bold hot pink color. We're sure you'll agree with us that the results are stunning. Gorgeous room designs that you'll love.
Make it Pop with Pink – Coastal Pink Styling Ideas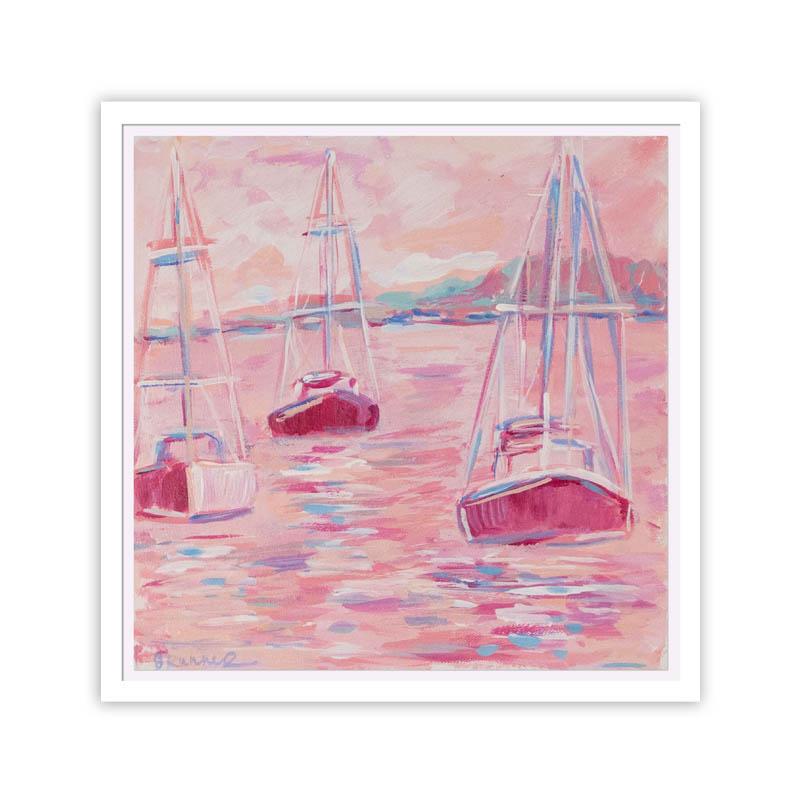 And now onto our styling ideas for a coastal home.
Add Pink Accessories to the Coastal Home
Part 1
Cover a Chair in Raspberry Fern Fabric – Coastal Pink Styling Ideas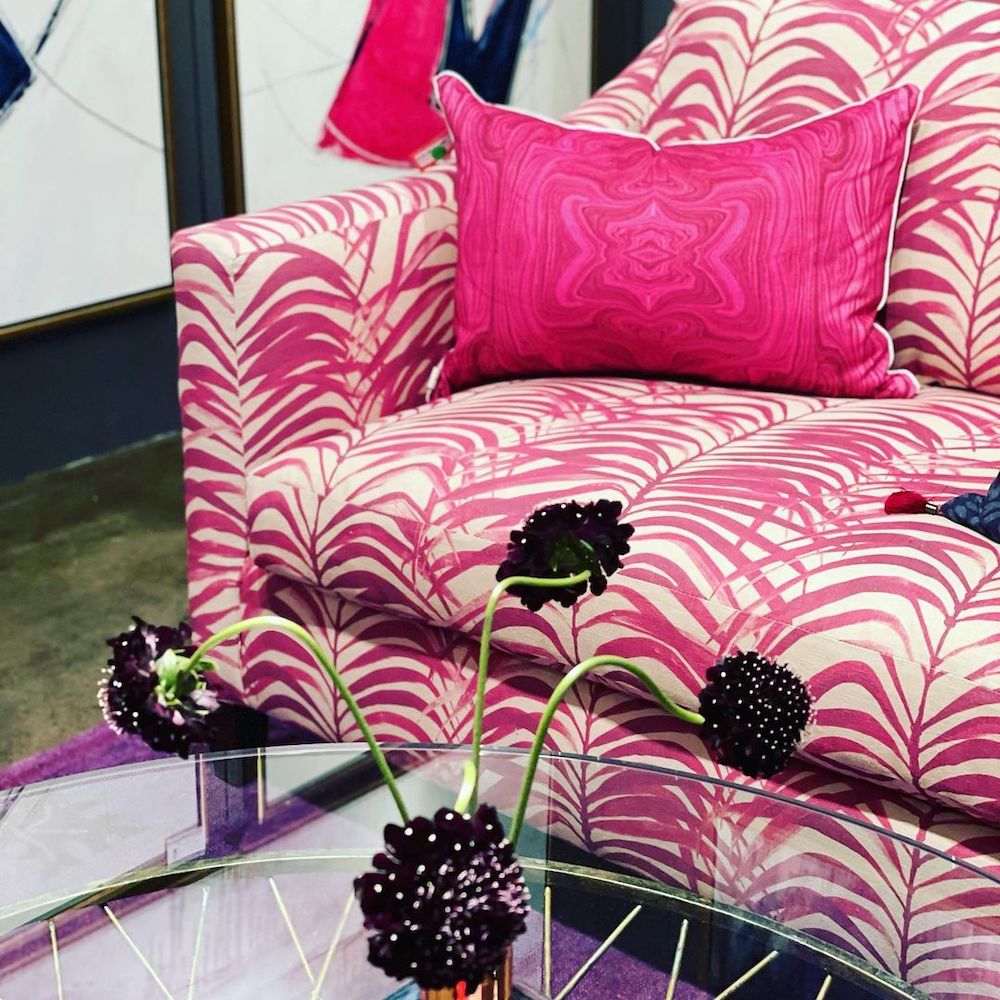 Using a Raspberry Fern print fabric, cover an accent chair. This color alone gives the room a very different feel, more tropical and less of a beach-like feel to it.
Add a Hot Pink Side Table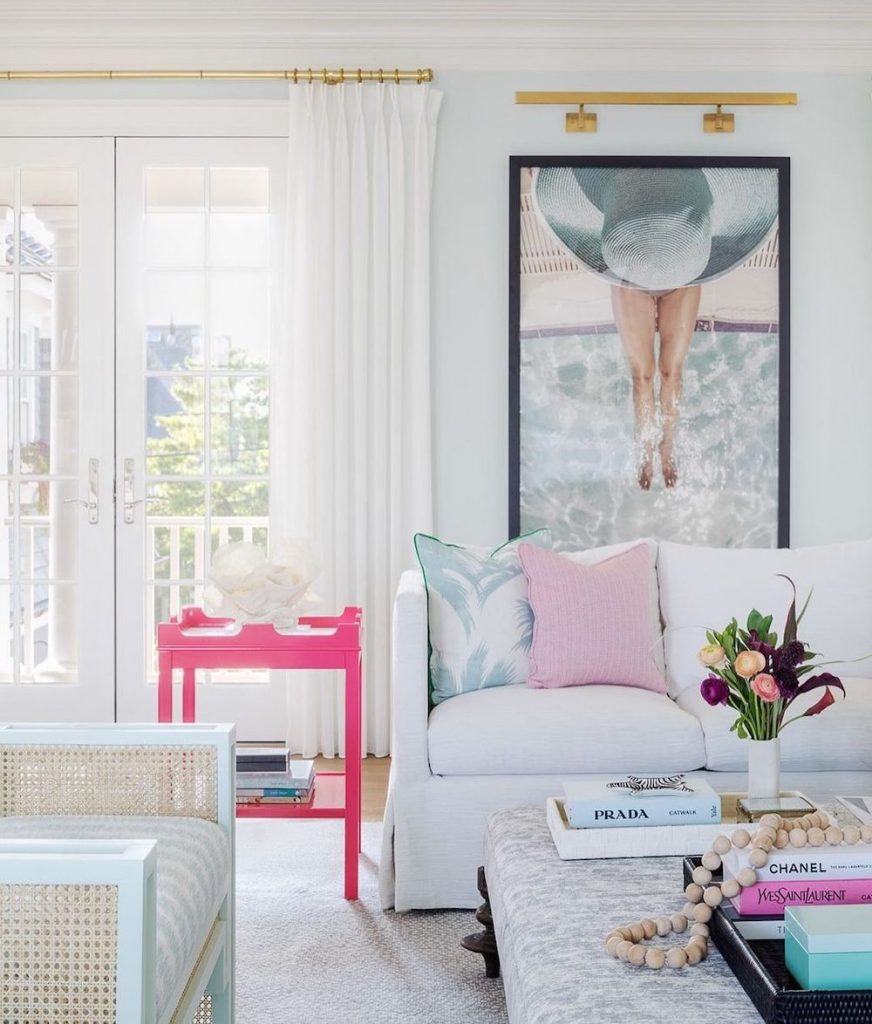 For a lasting deep pop of color, add a side table in a hot pink finish. The toss pillow on the sofa provides a softer pink shade.
Color Two Accent Chairs in Pretty Pink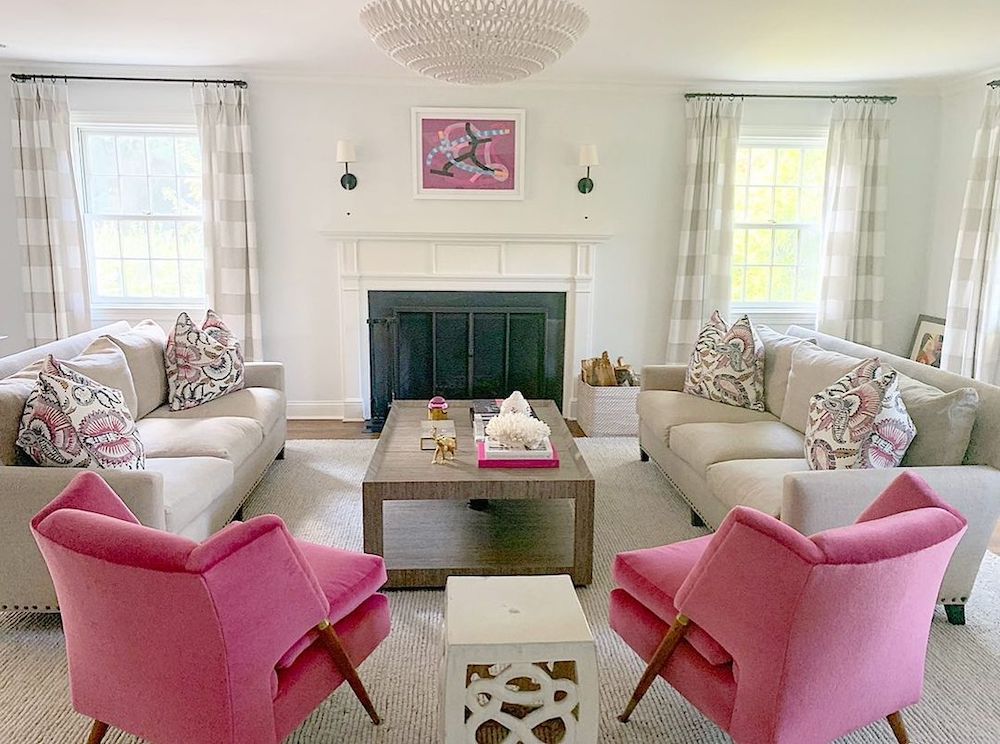 Style it beige, white, and pink. Be a little bolder and cover two side chairs in pink fabric. Hang wall art with pink as the main color. Display a few other smaller pink accessories to finish the look.
Use Fabrics in Pink and Cream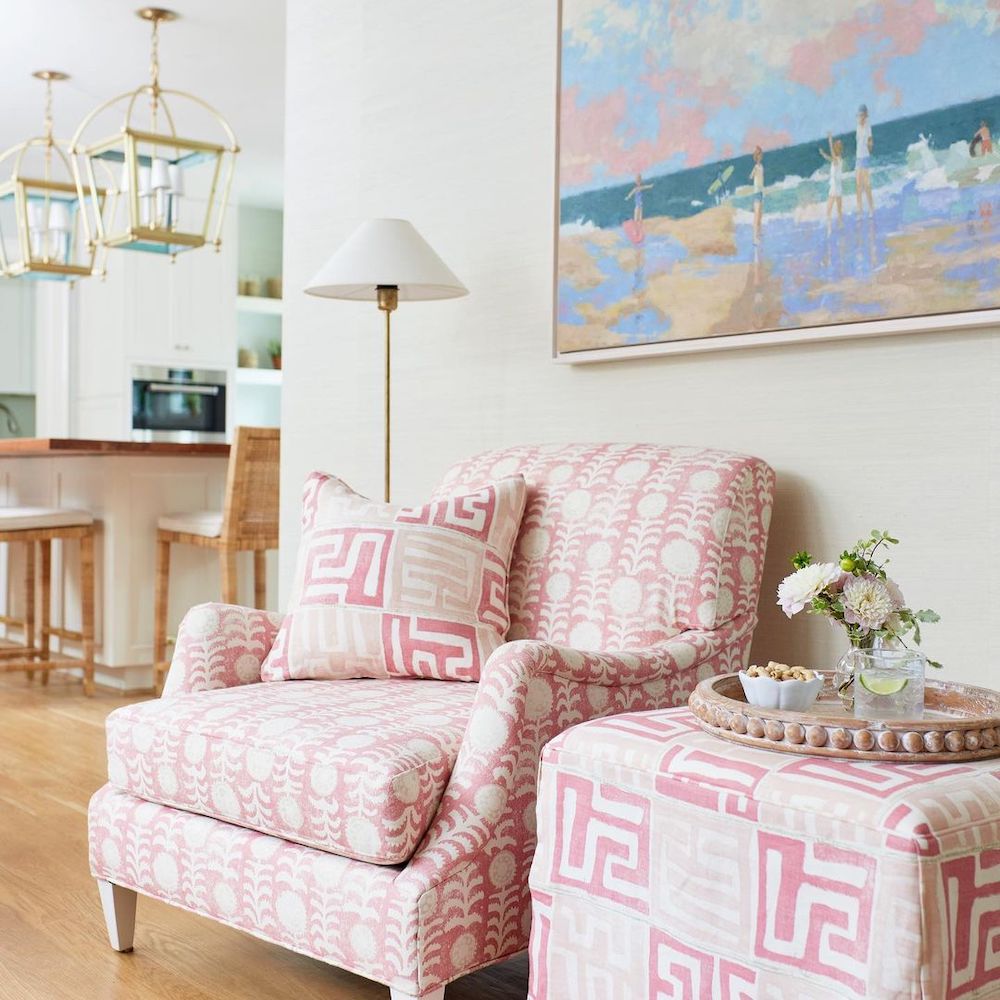 Upholster your furniture in pink and cream fabrics.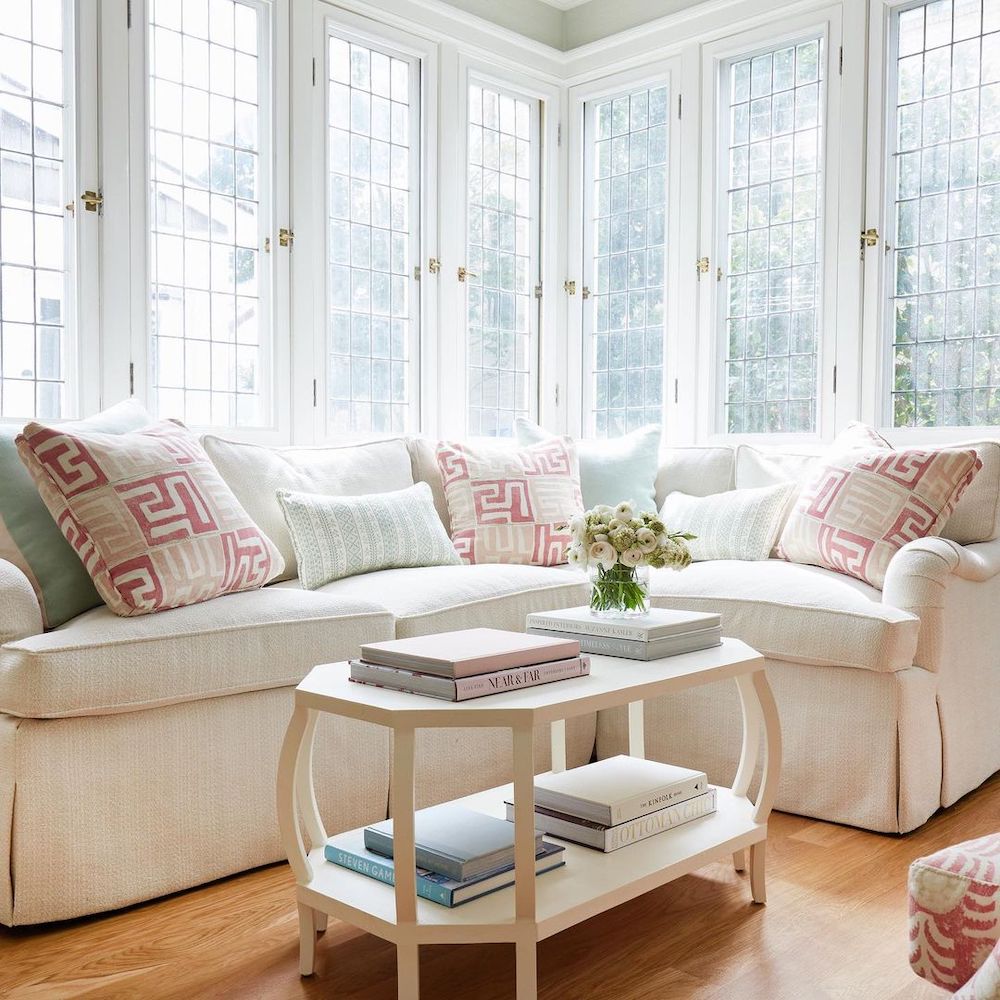 Make it Hot – Coastal Pink Styling Ideas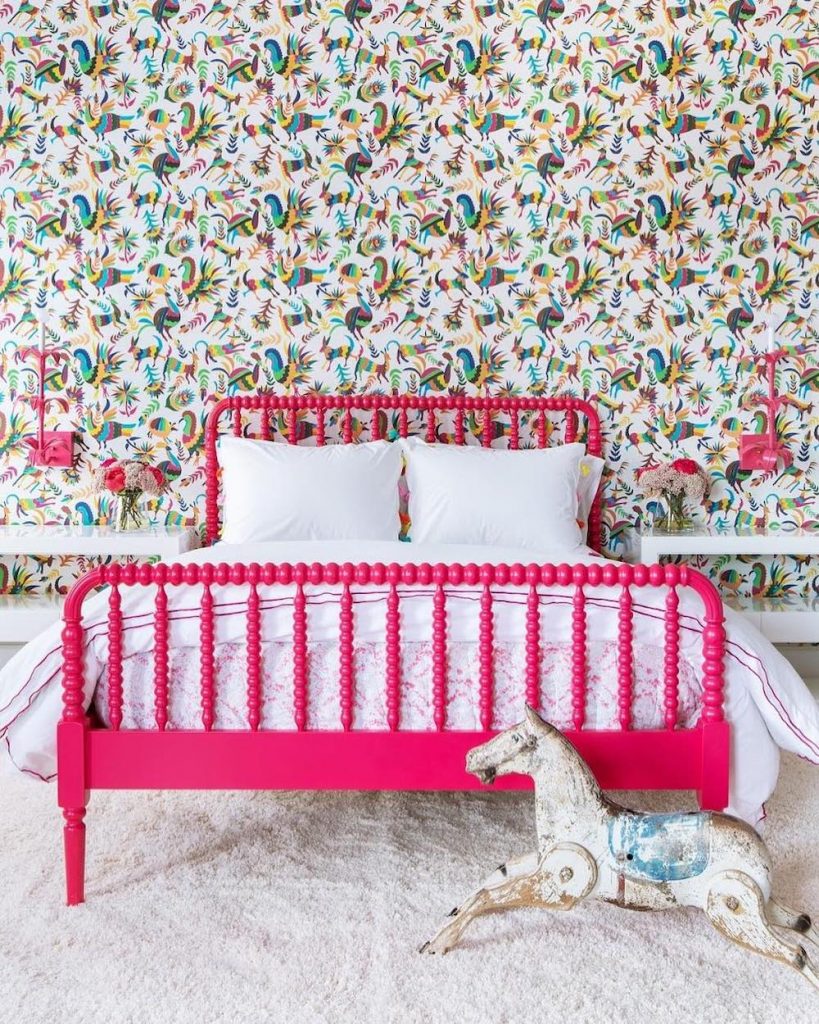 Give your bed a coat of hot pink paint.
Crown Your Table with a Pink Lacquer Tray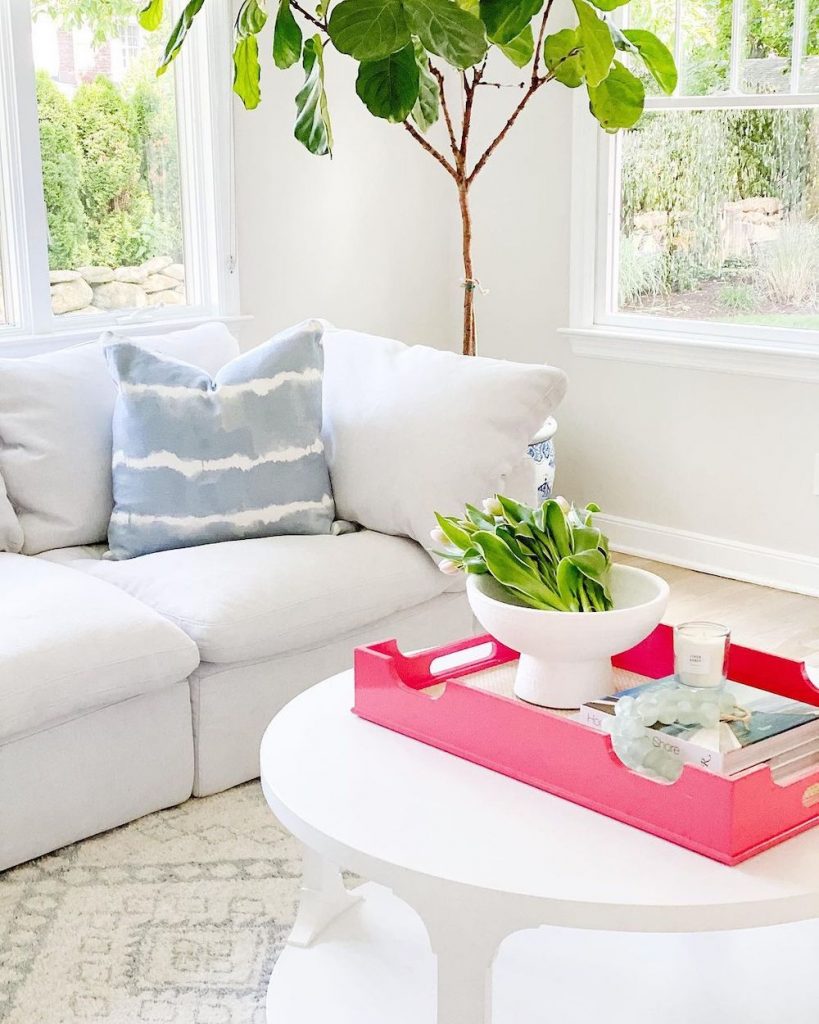 Style your space in traditional blue and white decor. Then display a bright pink lacquer tray over your coffee table.
Have it Stand Out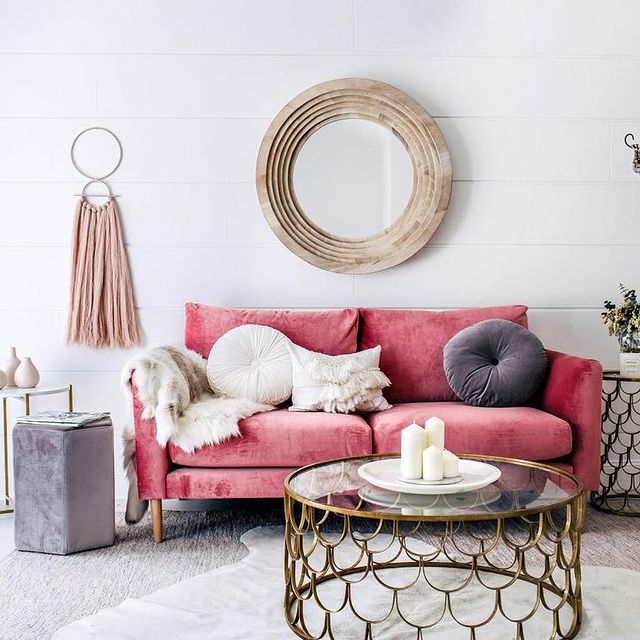 Use a muted pink for a softer look and to give your space a pop of pink color.
Pop it Pale Pink – Coastal Pink Styling Ideas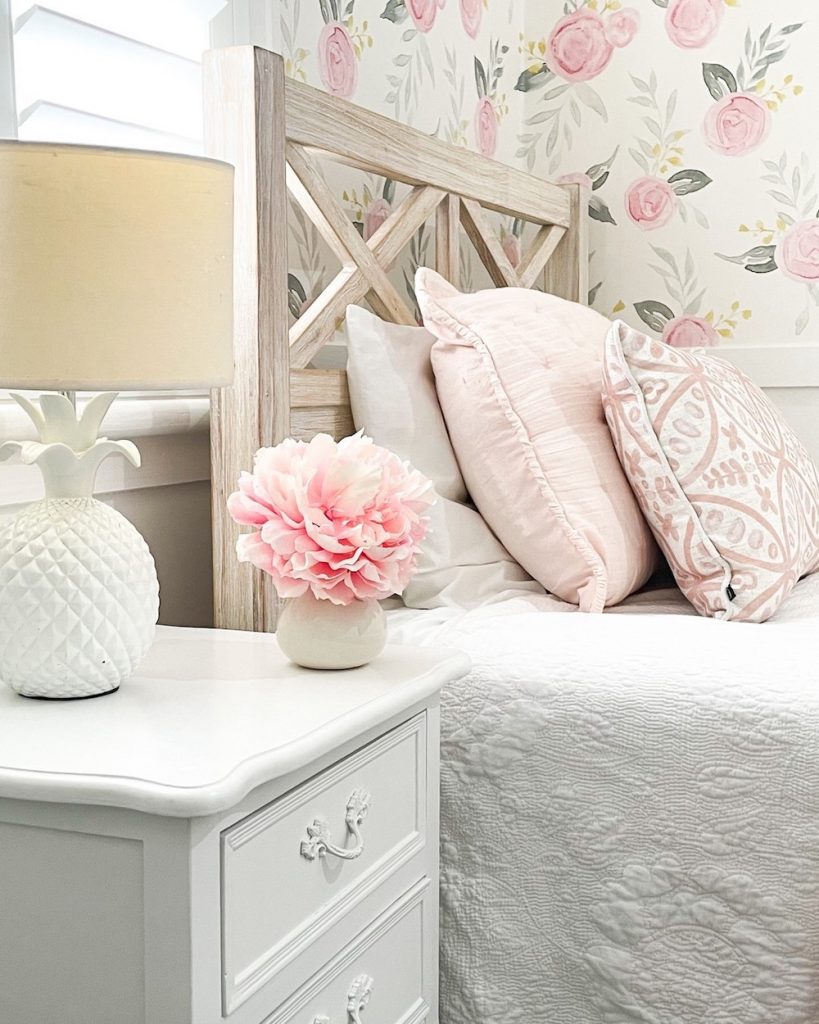 Cover your wall in soft pink roses. Add a faux pink peony-filled vase and toss pillow for additional touches of pink. ⠀⠀⠀⠀⠀⠀⠀⠀⠀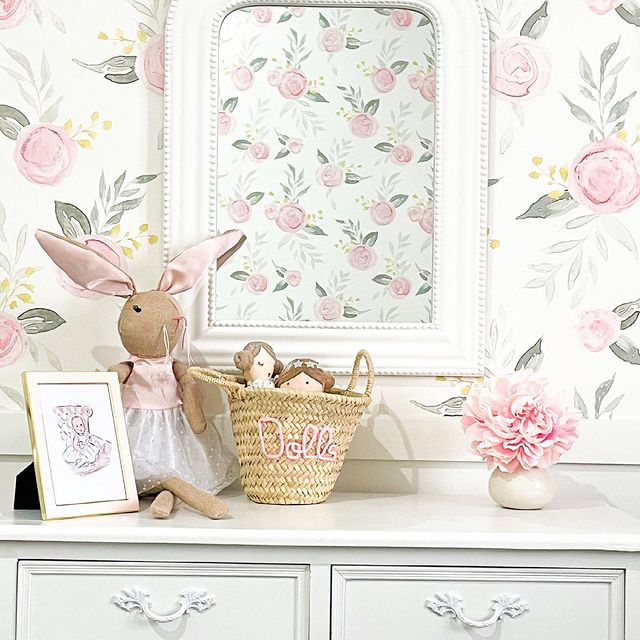 Plop a Pink Pillow in the Middle of the Greys and Whites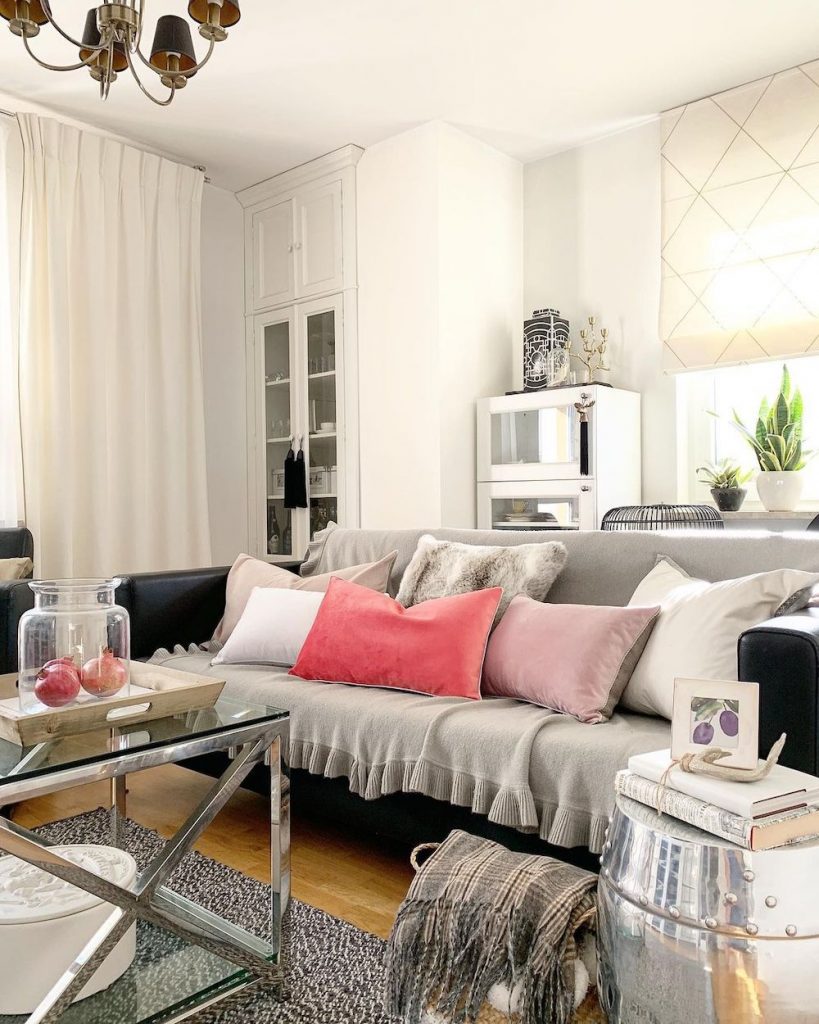 Welcome the weekend with a little pink over the sofa pillows.
Mix Shades of Pinks with Reds – Coastal Pink Styling Ideas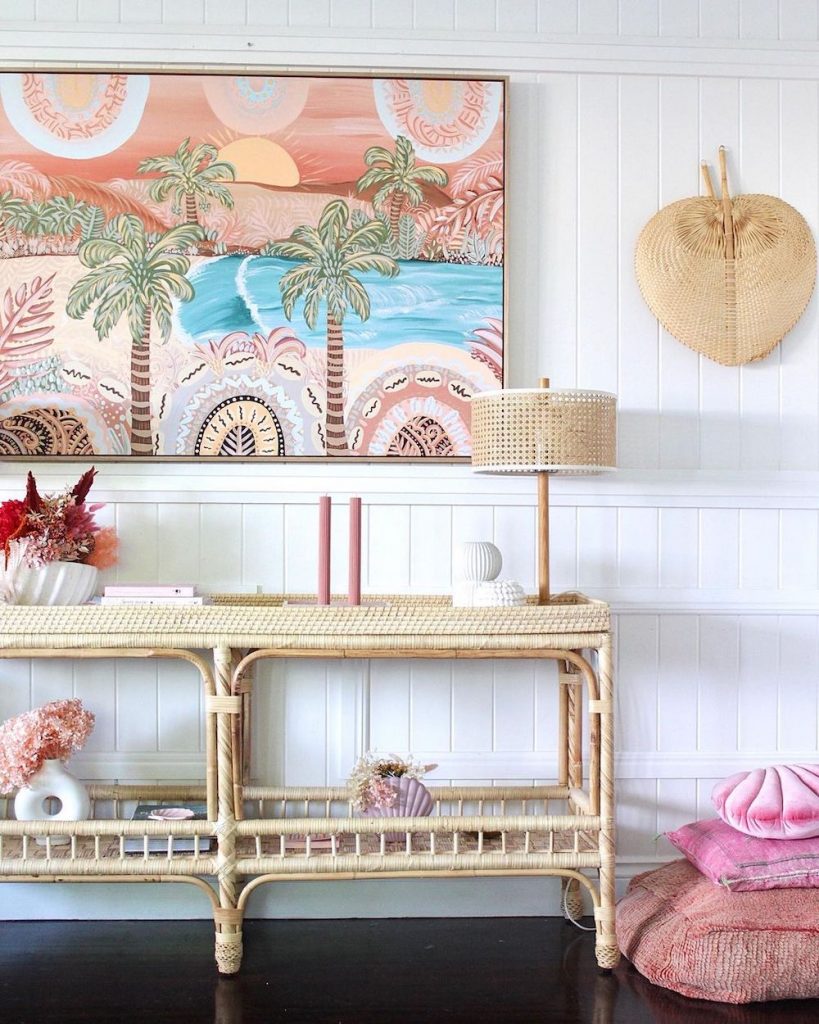 Blend in shades of pink, peach, and reds for a different look.
Add Touches of Pink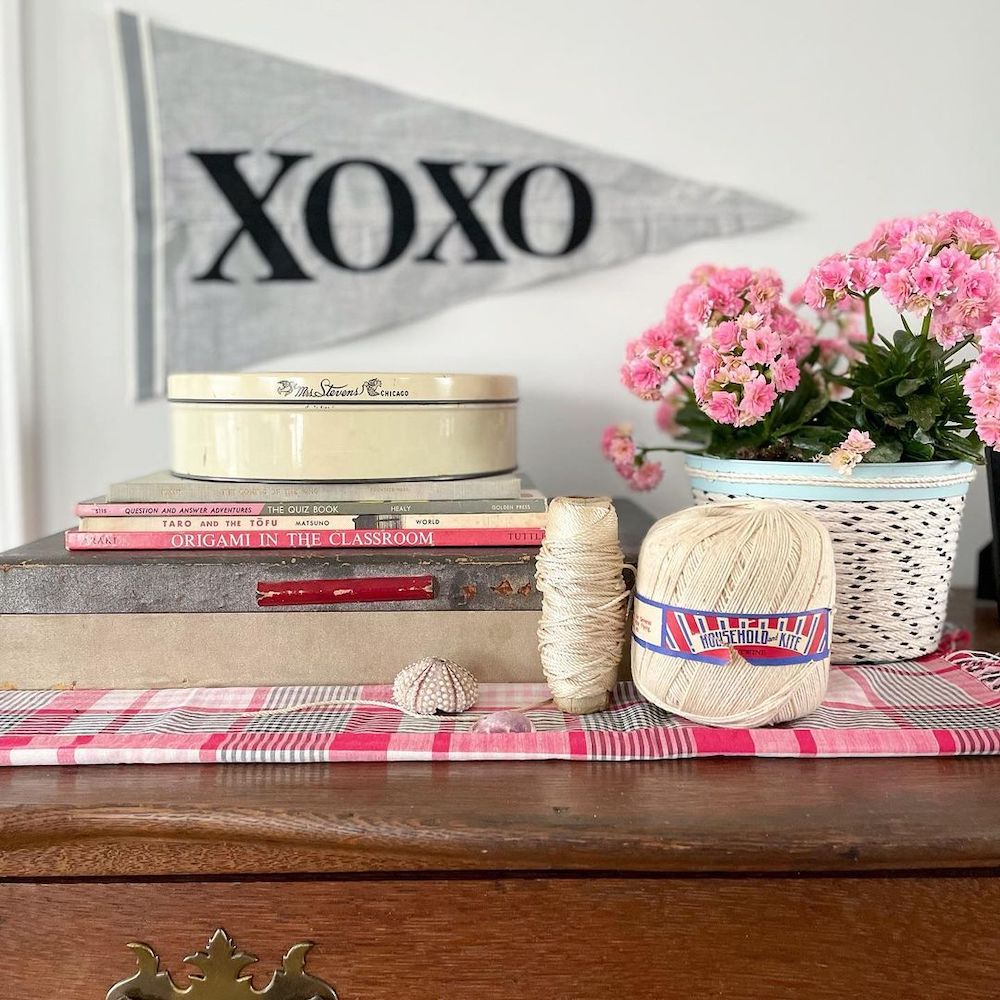 In this Valentine vignette, everything was pulled together by scouting around the house. The hunt for pink and red accessories yielded a plaid scarf, round rose lidded tin, string, and a few books. The pennant was handmade and hungover this tabletop. A basket of fresh pink flowers brings it all together. Really clever, don't you think?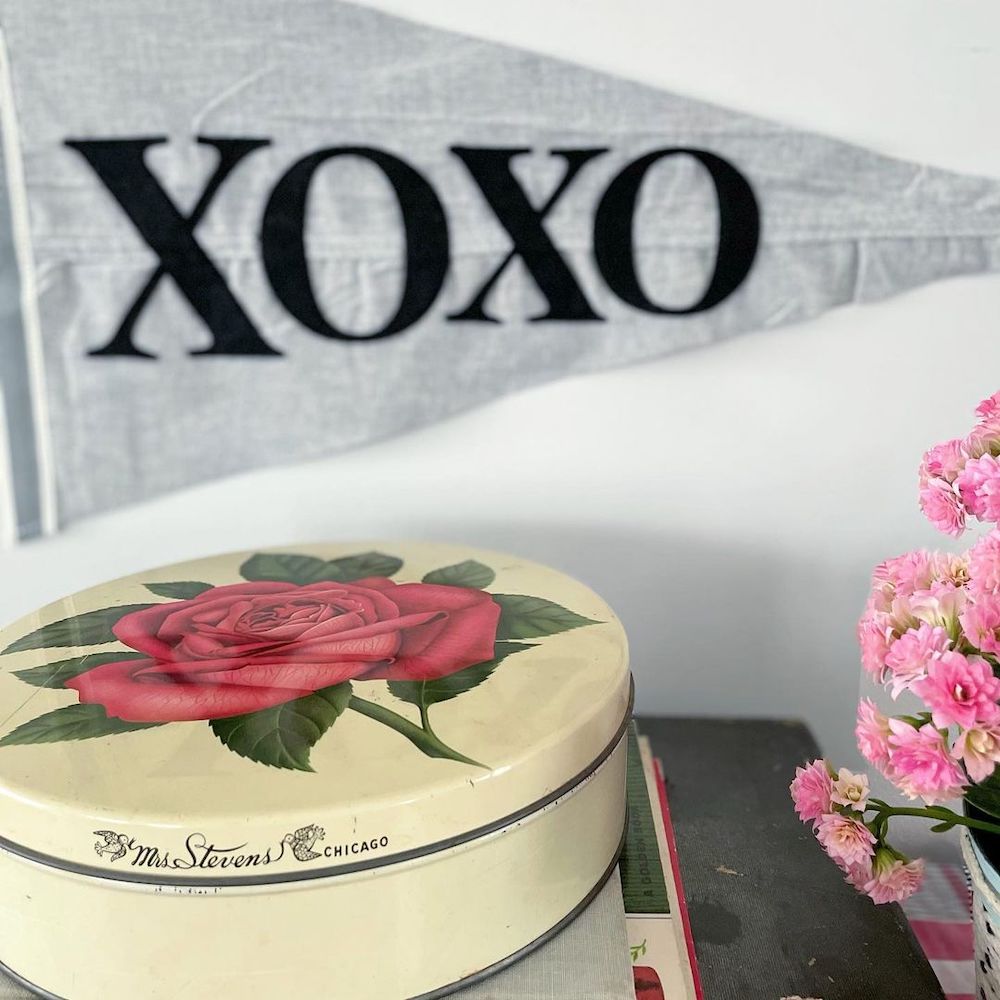 Blend in shades of pink, peach, and reds for a different look.
Add a Turkish Cushion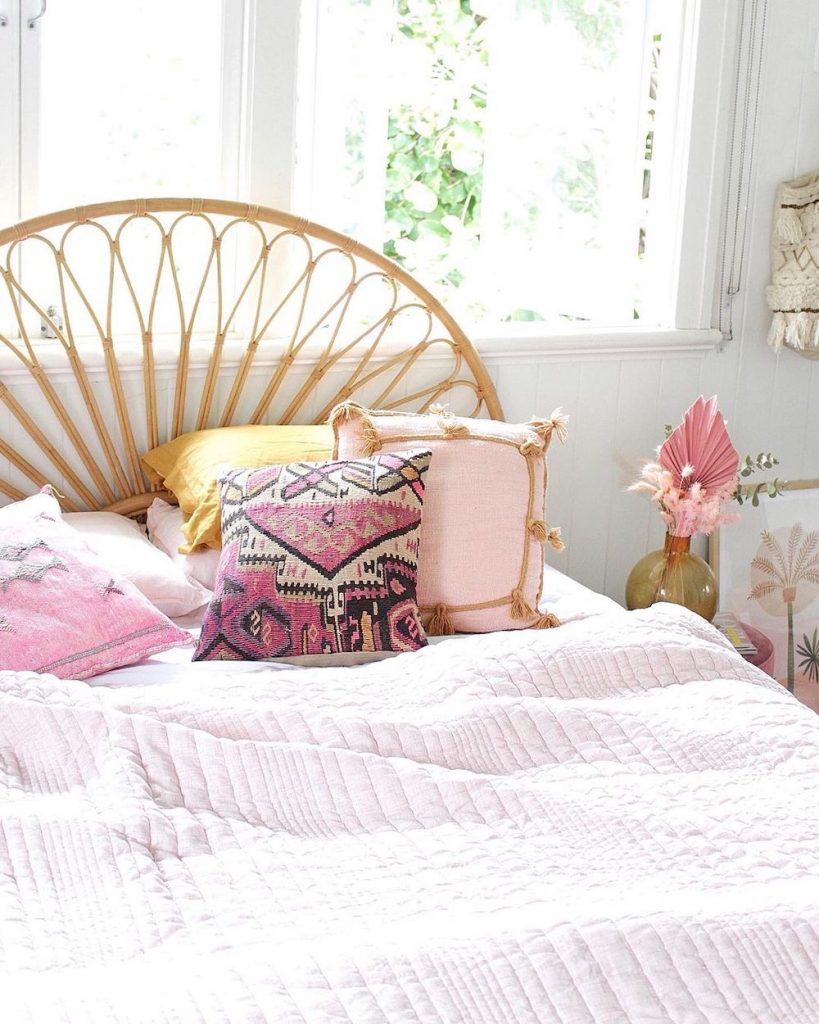 One of the easiest ways to add pink to any space is with toss pillows. And in this example, the Turkish cushion has the right amount of pink.
Stretch a Raspberry Bed Scarf Across the Bed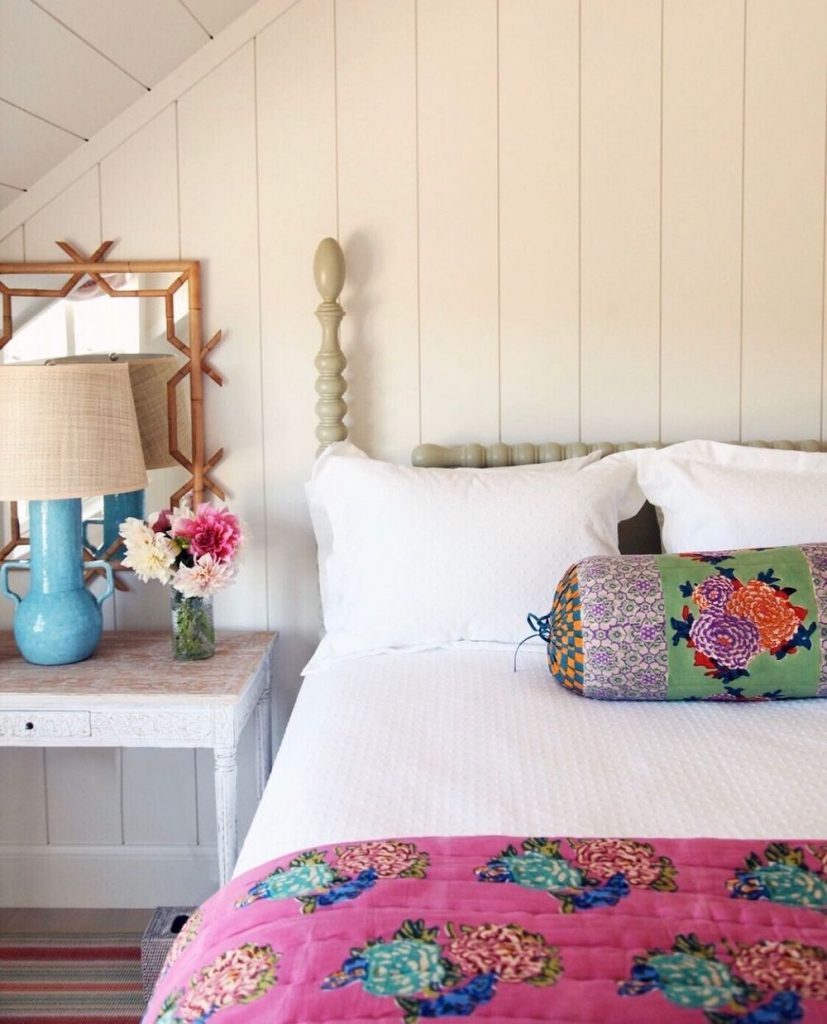 This easily adds raspberry to your bedroom space. Use a bed scarf at the end of the bed for a pop of raspberry. Raspberry easily creates a cheerful home space.
Decorate in Pink and Hot Pink
Make the table up with hot pink table napkins. Use hot pink cabinets for the personal home bar.
Work in Pink with Coastal Blue and White Decor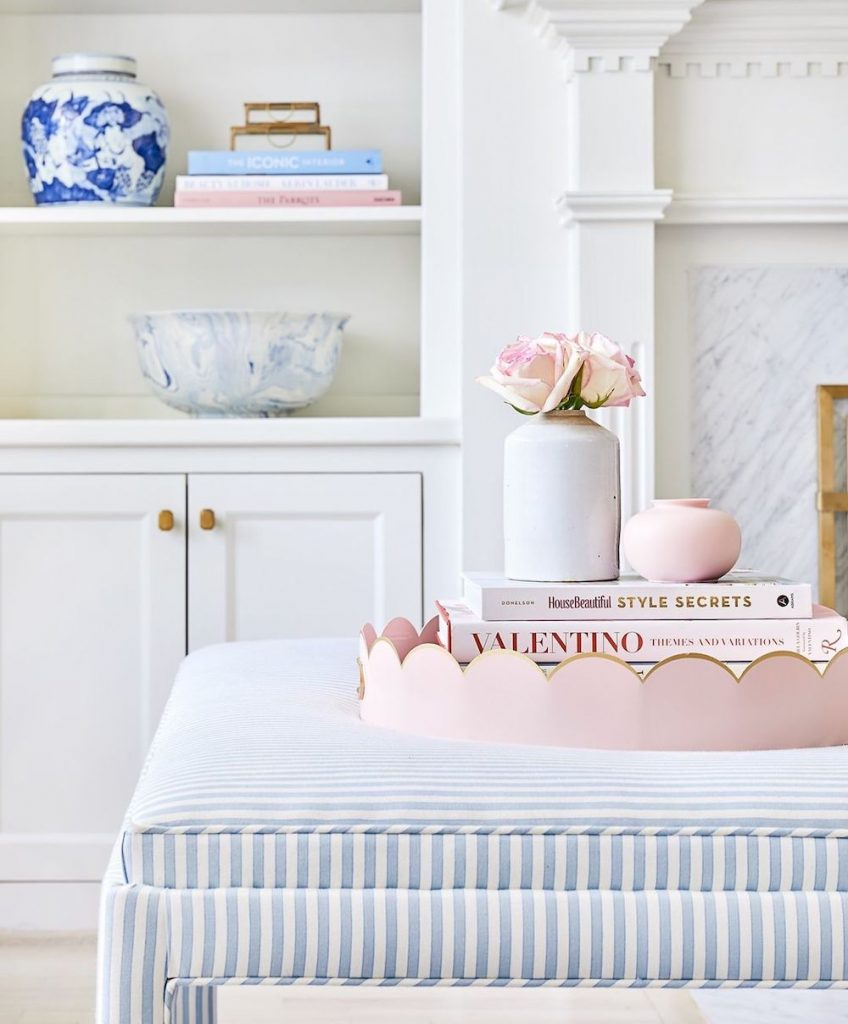 If you love the traditional coastal blue and white colors, add touches of pale pink. Especially if you aren't 100 percent sure about decorating with pink, test the lookout. Rather than upholstering furniture pieces which can be pricey, add a pink tray or pink vase. This is a very inexpensive way to test the lookout when you aren't quite sure about the colors you are using. Coffee table books are another way to test out color changes in your decor.
This designer recommends using coffee table books with interesting topics. There are so many topics to choose from. If coastal books are your preference then check out books in surfing, decorating, and gardening as topics.
Send in the Flamingos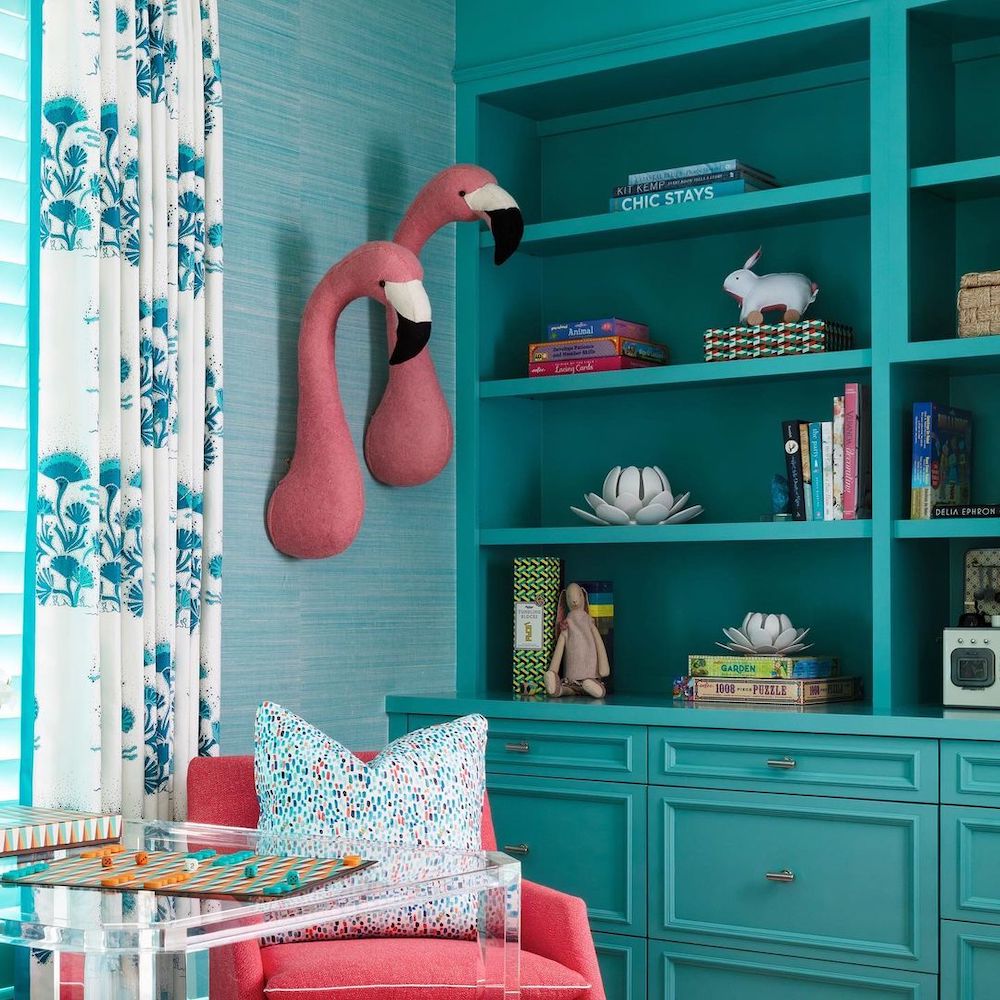 Create a space that stimulates the mind. A room full of teal color makes the bright flamingos pop even more.
Pack a Punch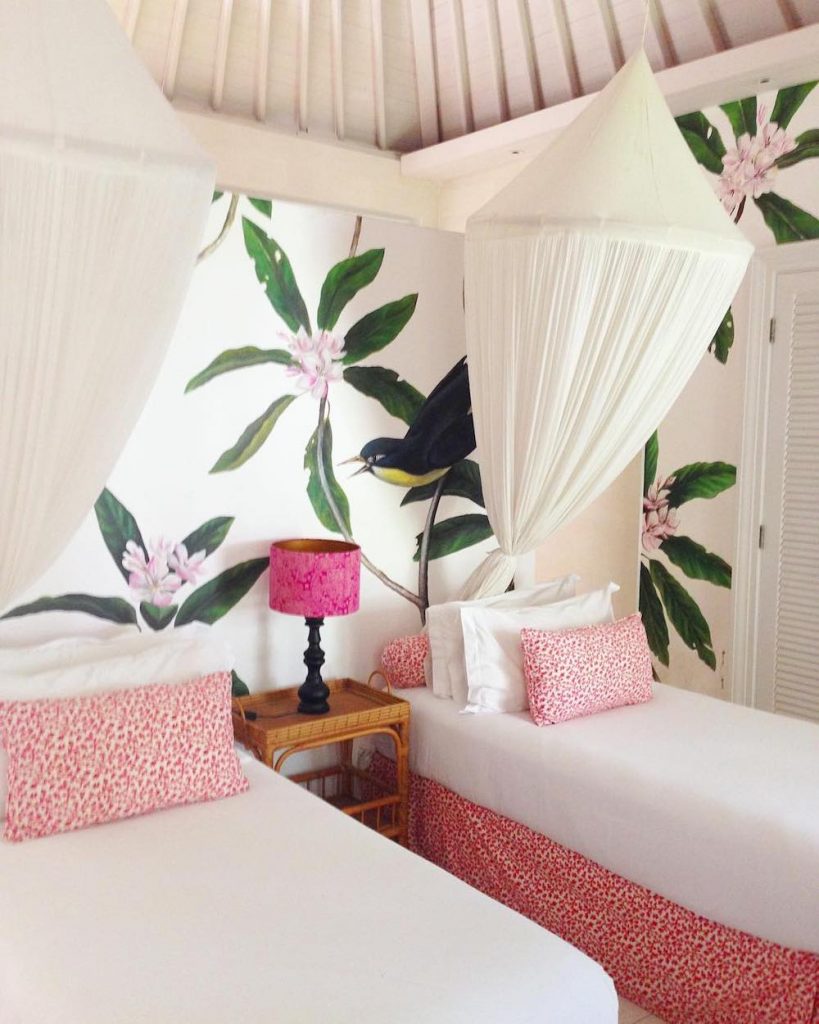 Another easy way to change it up is with a new lampshade. Swap out your old shade with a new pink or raspberry shade.
Make it Standout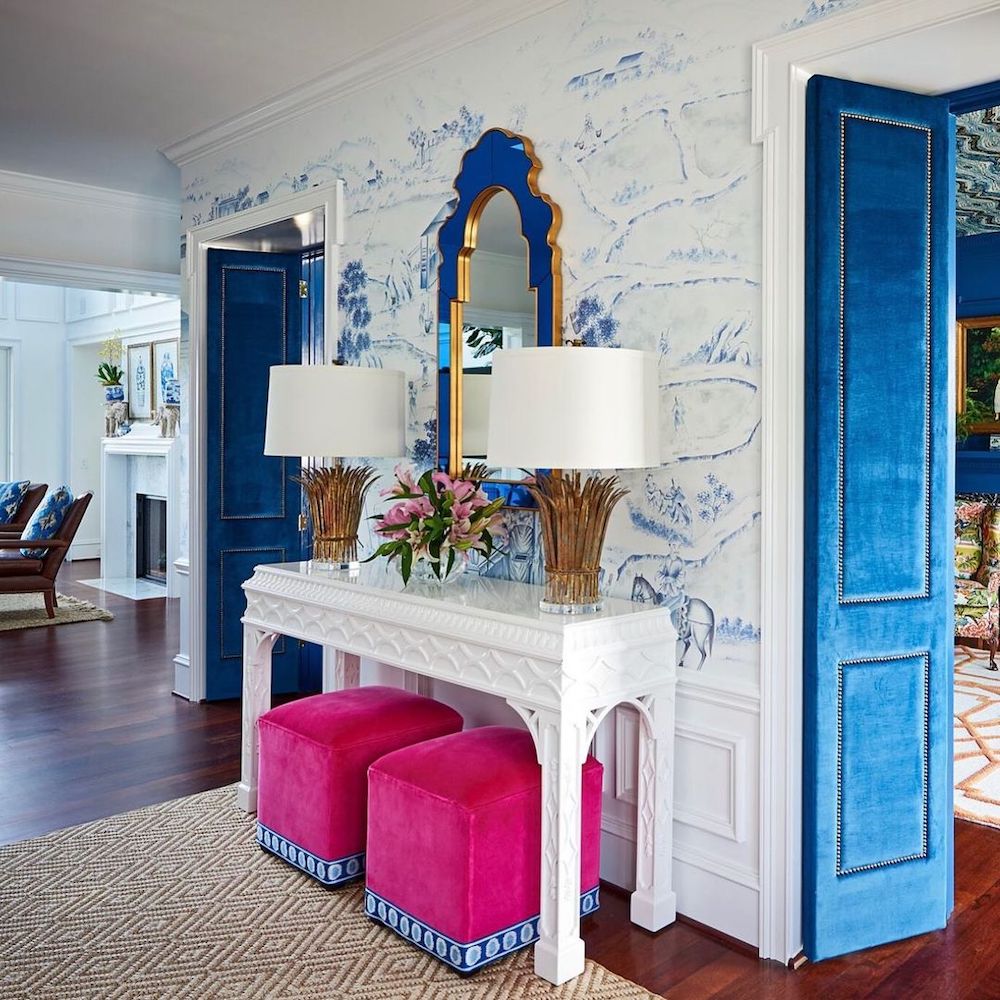 If coastal blue and white are your main go-to colors, make some changes. Some changes such as this set of hot pink stools. A great way to mix it up a little.
Go All In – Coastal Pink Styling Ideas
Part 2
If you are interested in going bolder with pink, the following ideas have rooms with more pink. These rooms are styled with either more pink or mostly pink decor. Enjoy the view!
Color Every Inch of It Pink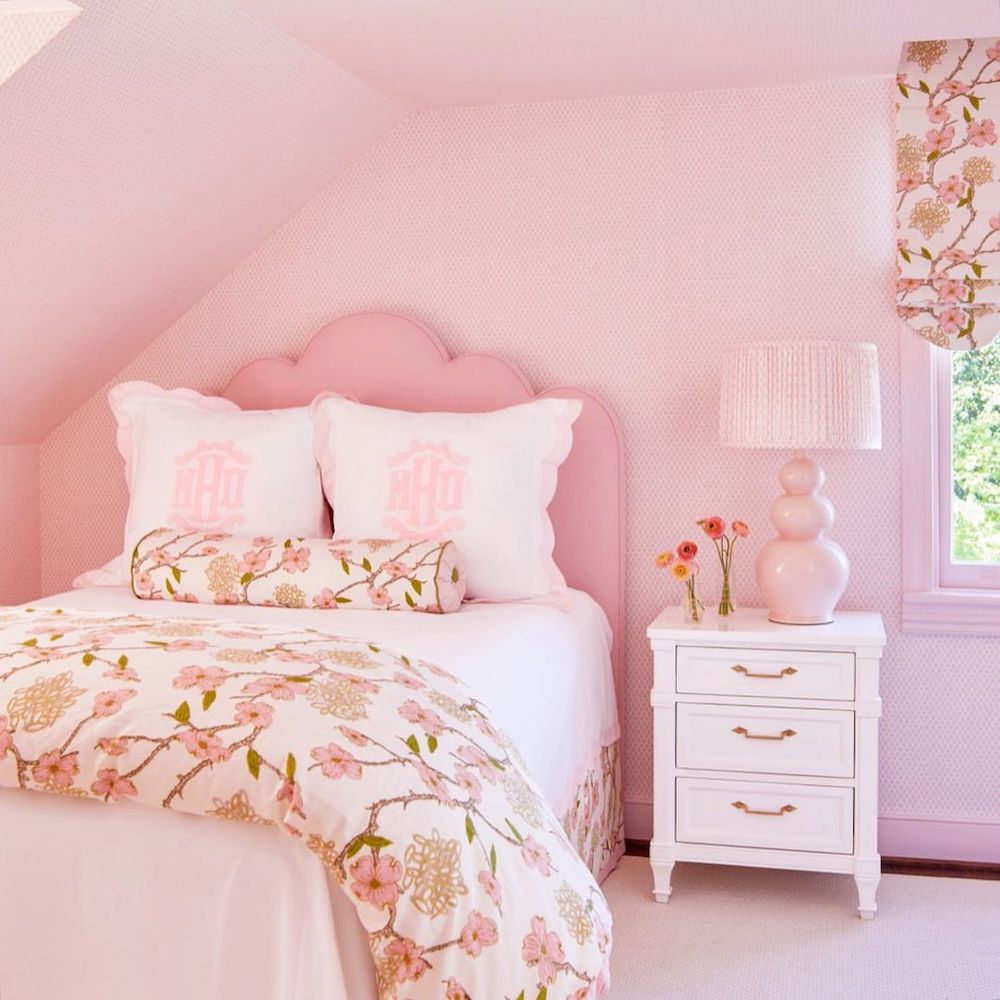 Give the room a total makeover in pink. This space is a pink lover's dream come true.
Create a Tropical Pink Workspace – Coastal Pink Styling Ideas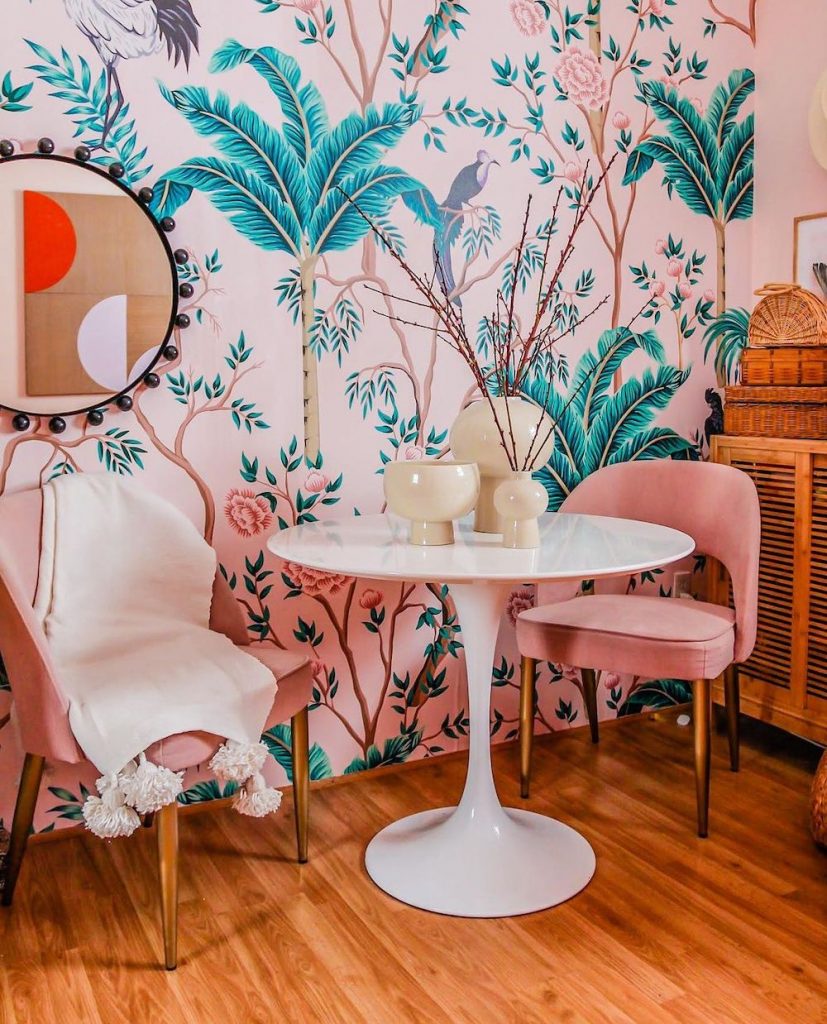 Love the tropics? Then why not style office space with tropical wall coverings. Bring the tropical style to your home office.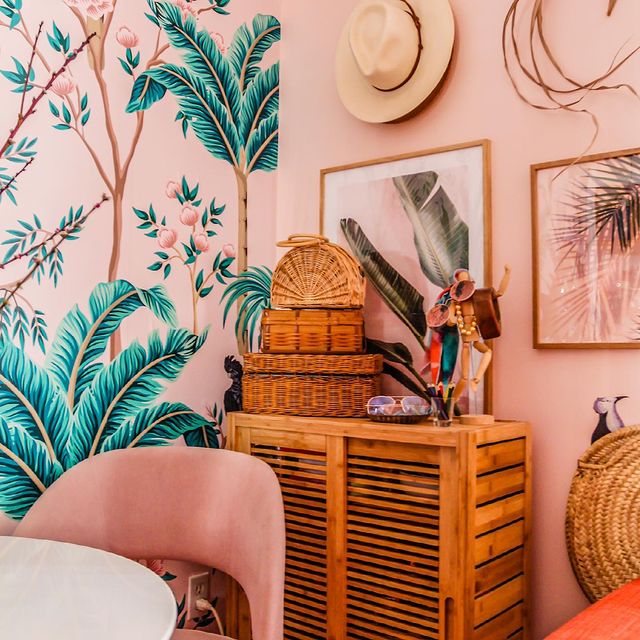 Live Boldly with Hot Pink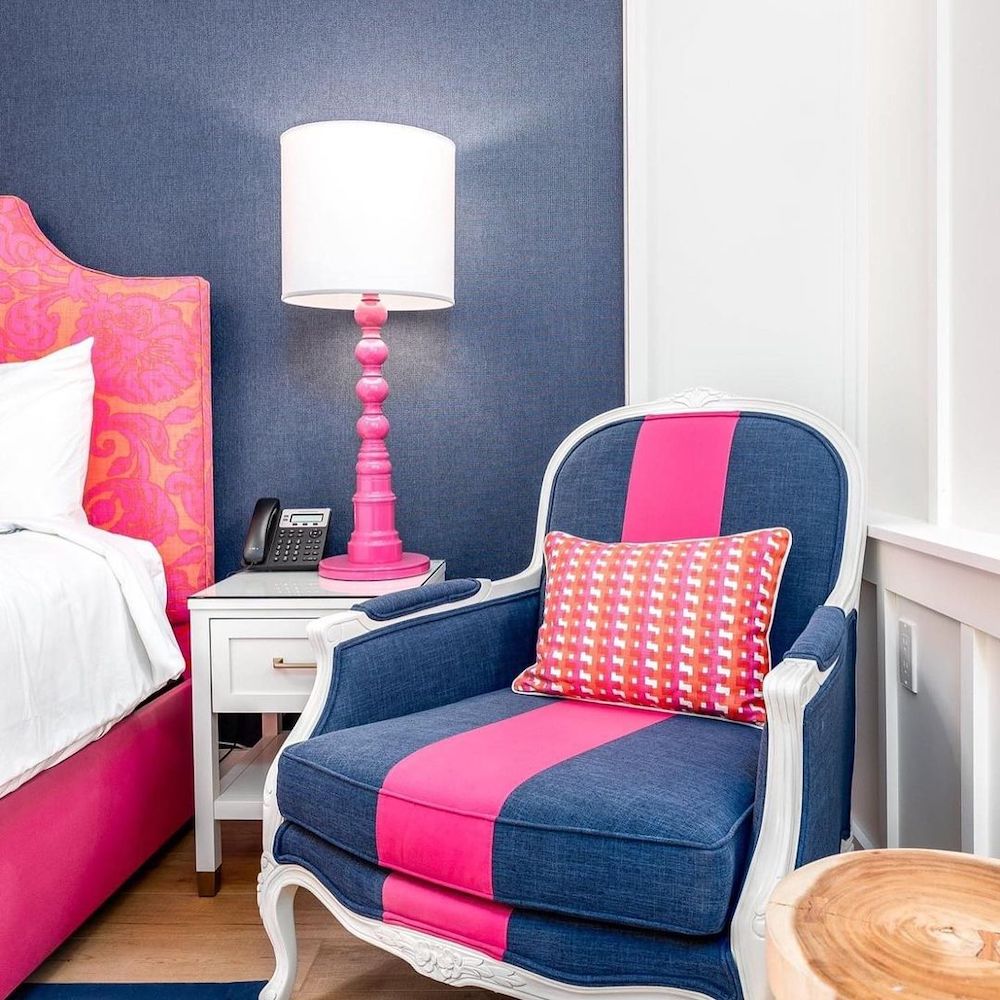 Hot pink blends well with both navy and orange. The hot pink racing stripe over navy really grabs your attention. Likewise, the upholstered bed in hot pink and bright orange looks stunning against the navy wall covering.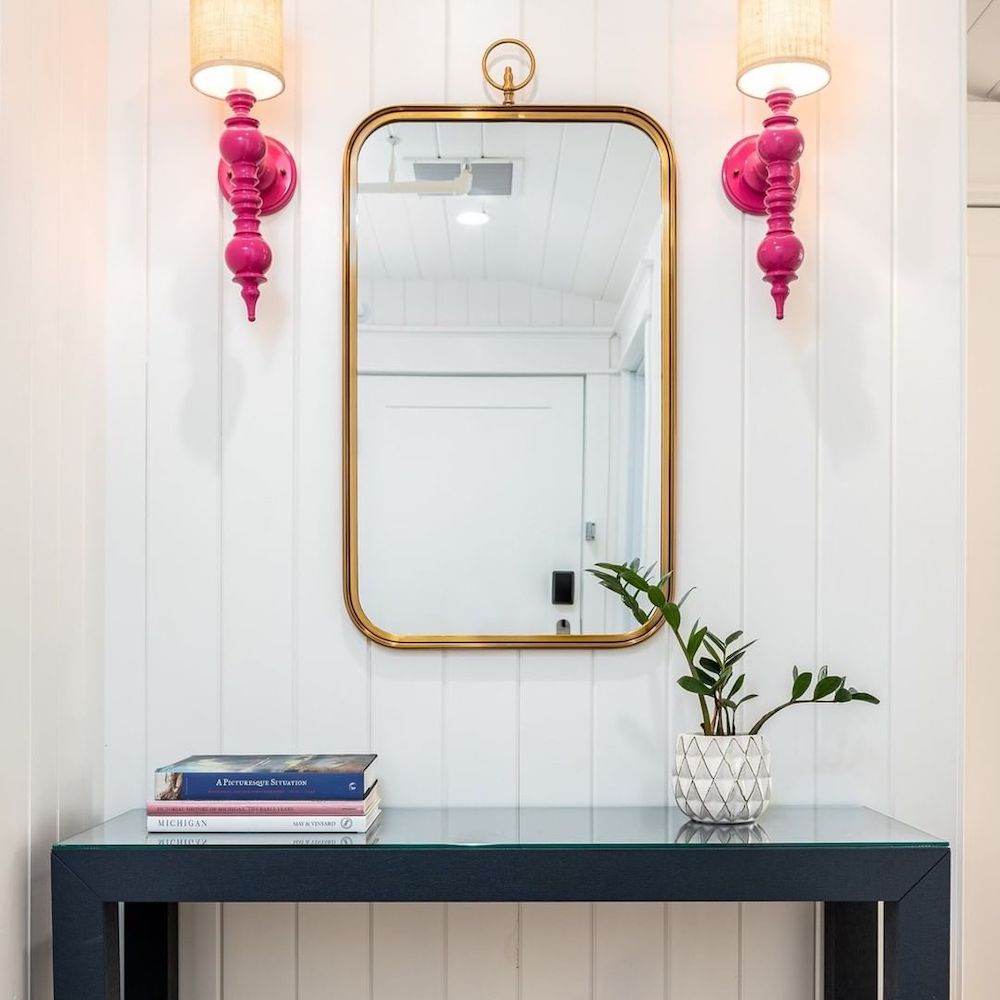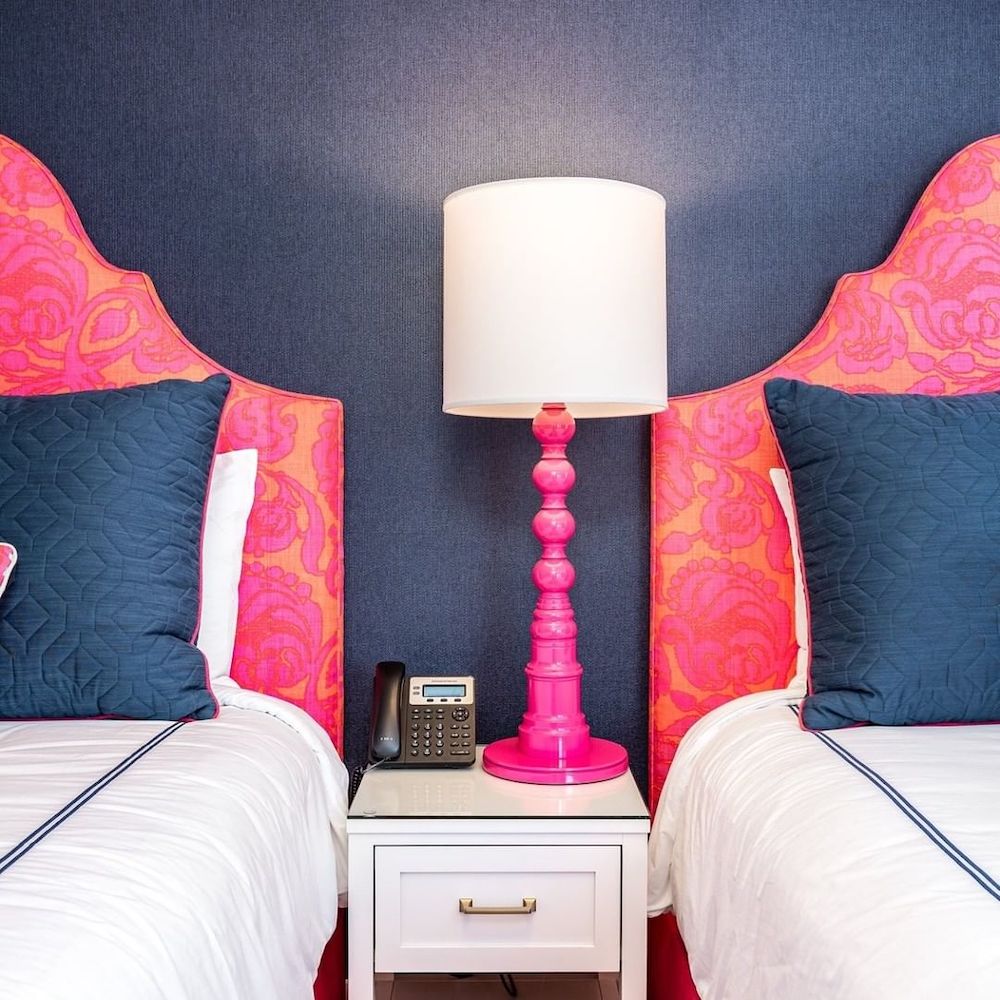 Take a Bold Step Forward – Coastal Pink Styling Ideas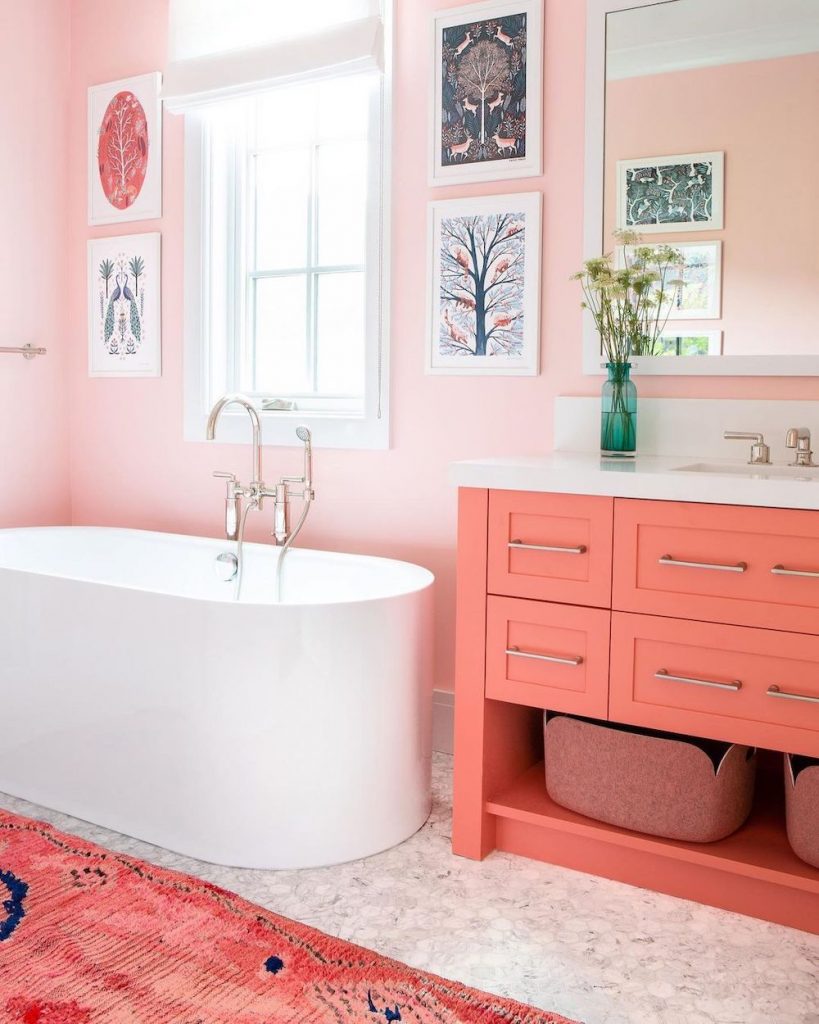 Paint it all pink. From the walls to the cabinets and floor coverings, pink is pretty.
Sprinkle Bright Red Lobsters Over Pink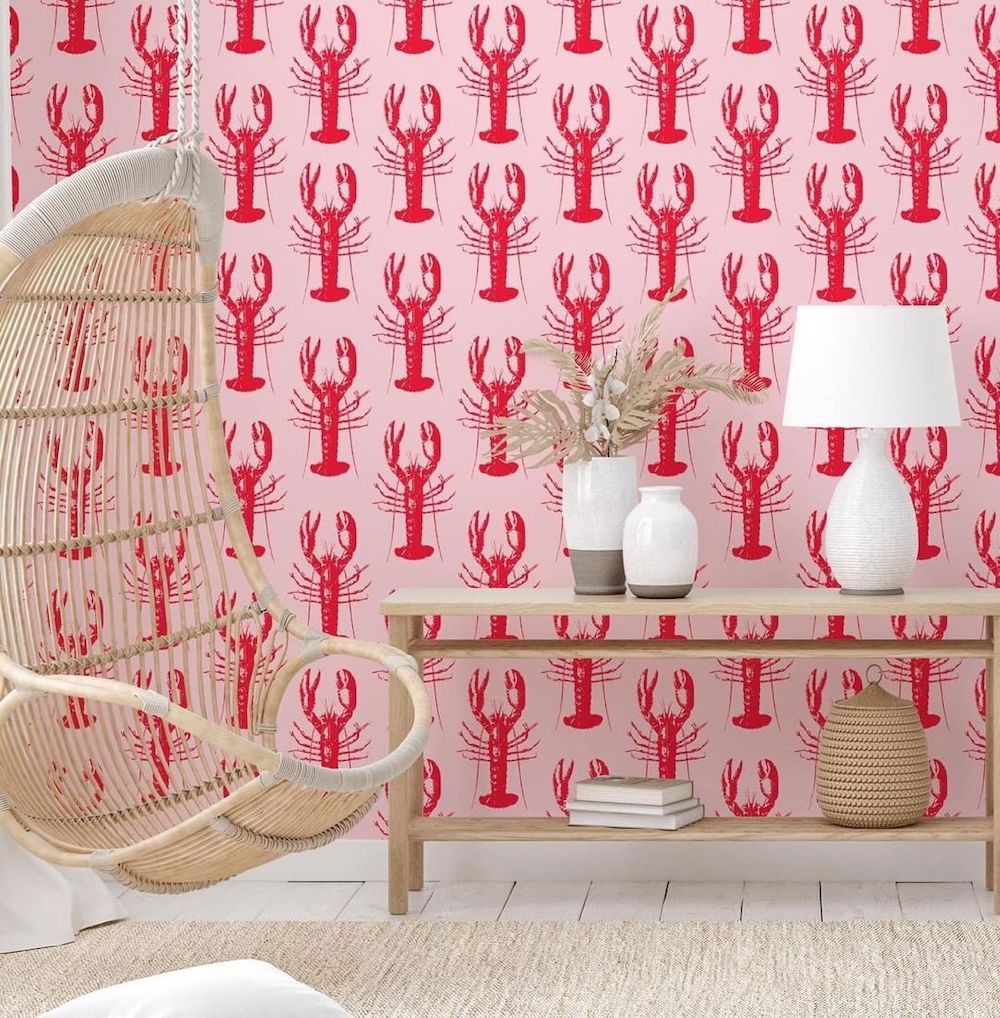 Give your style a whimsical look. Cover a wall with lively red lobsters over pink background.
Show "How Your Garden Grows" on Window Treatments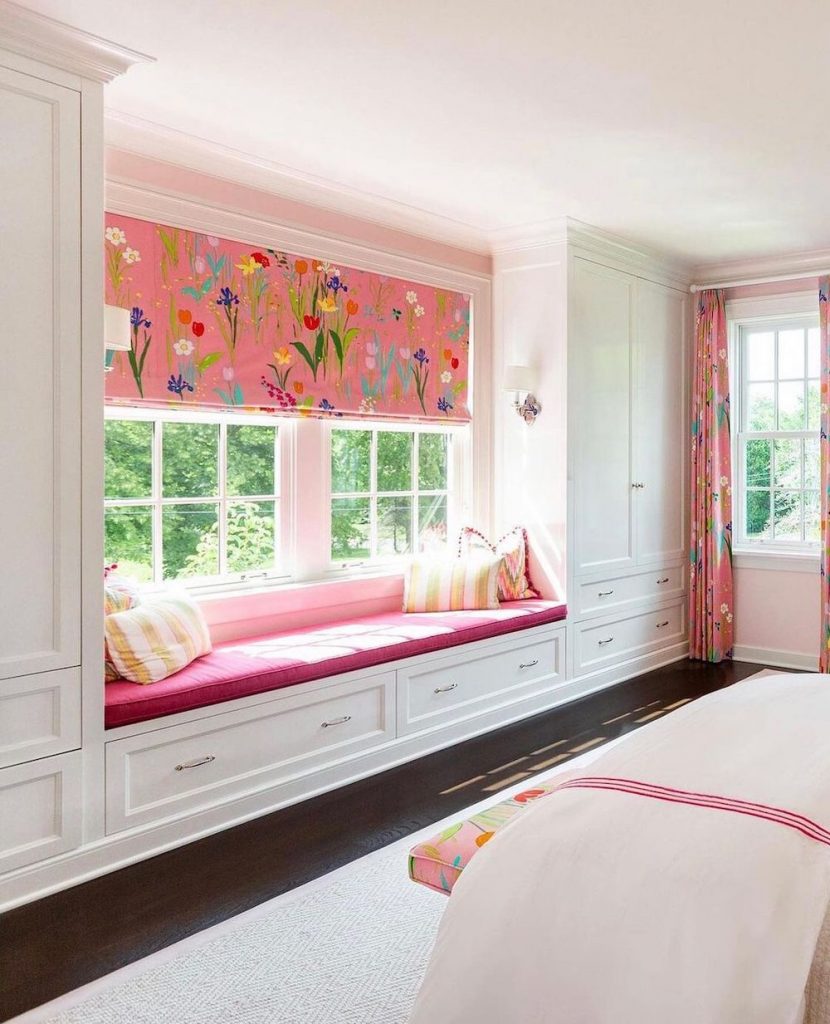 Make the most of your window view with a built-in window seat in pretty pink. Use pink fabric with a variety of Spring flowers.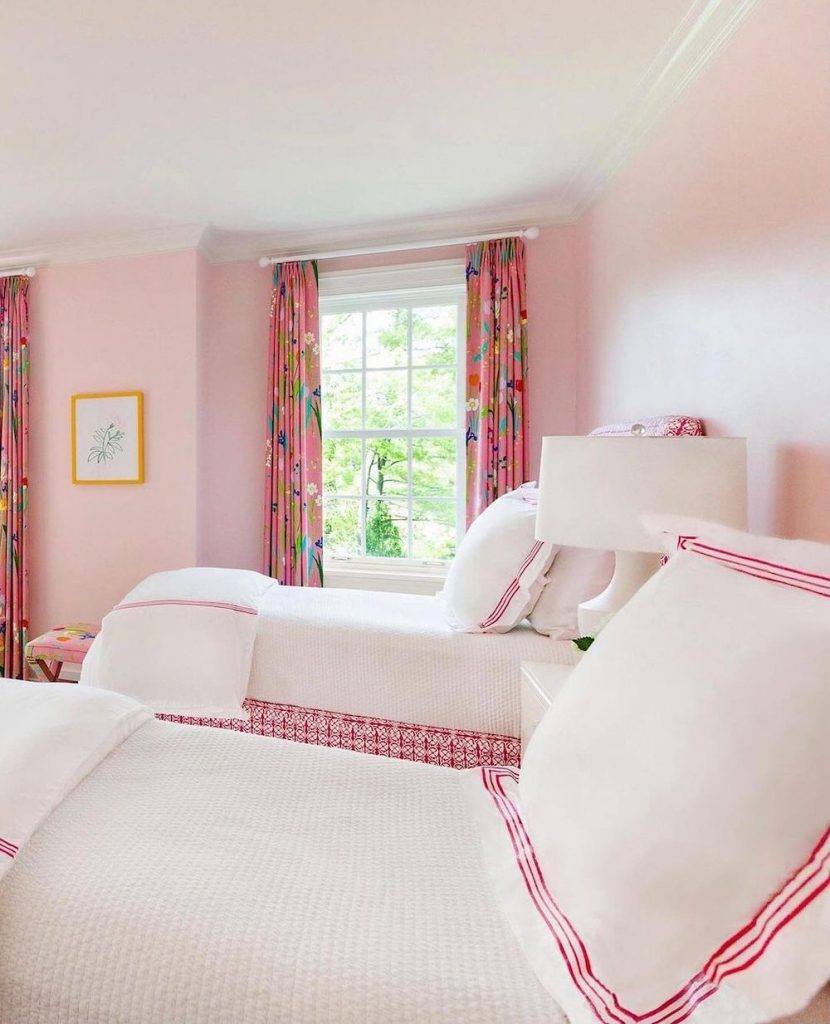 Cover those walls in pale pink!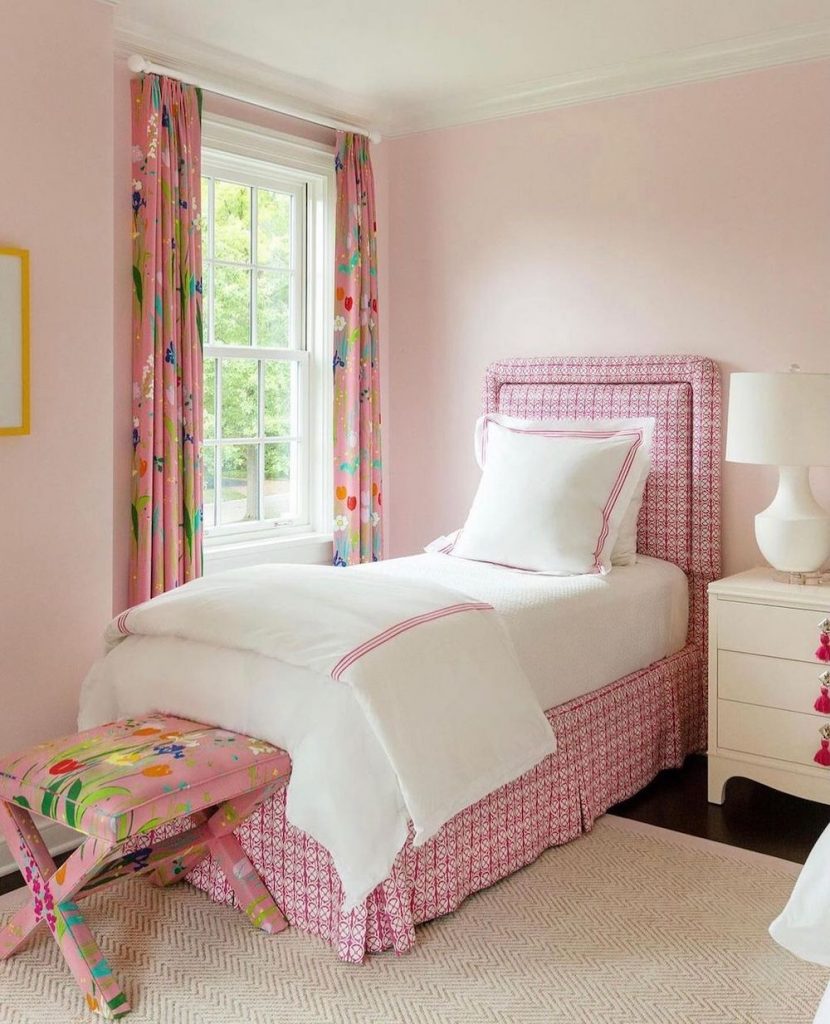 Give pillow shams and the comforter deep pink stripes.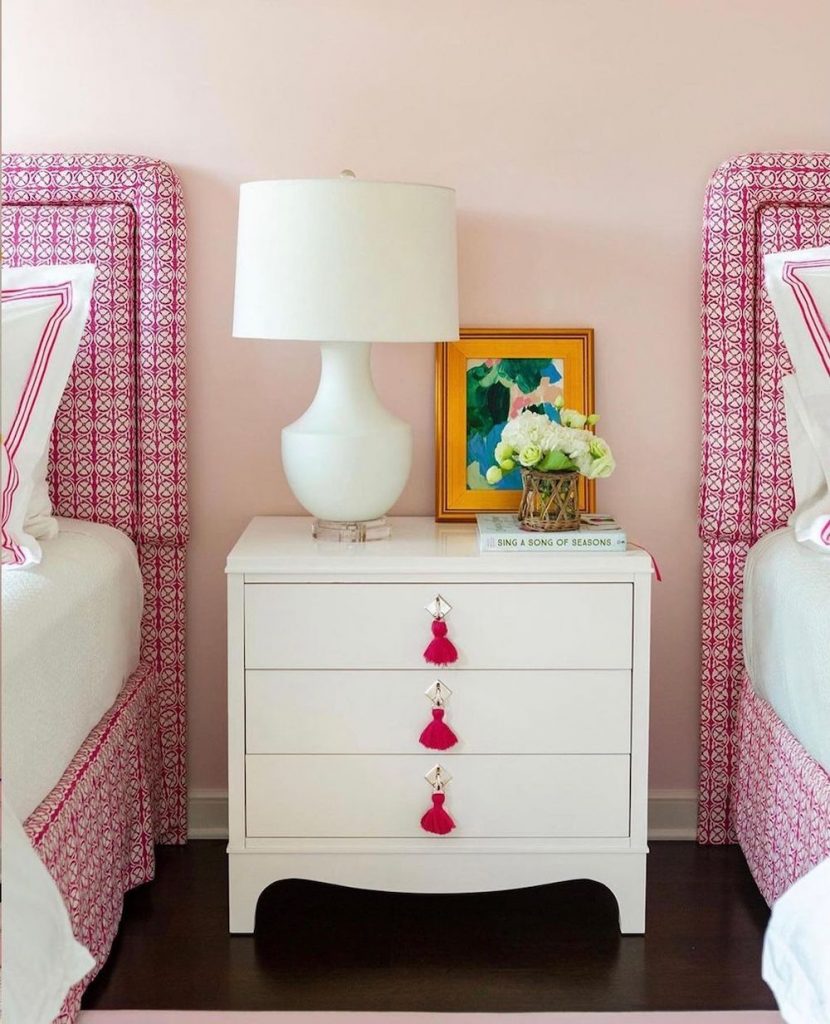 Adorn the nightstand with hot pink tassels.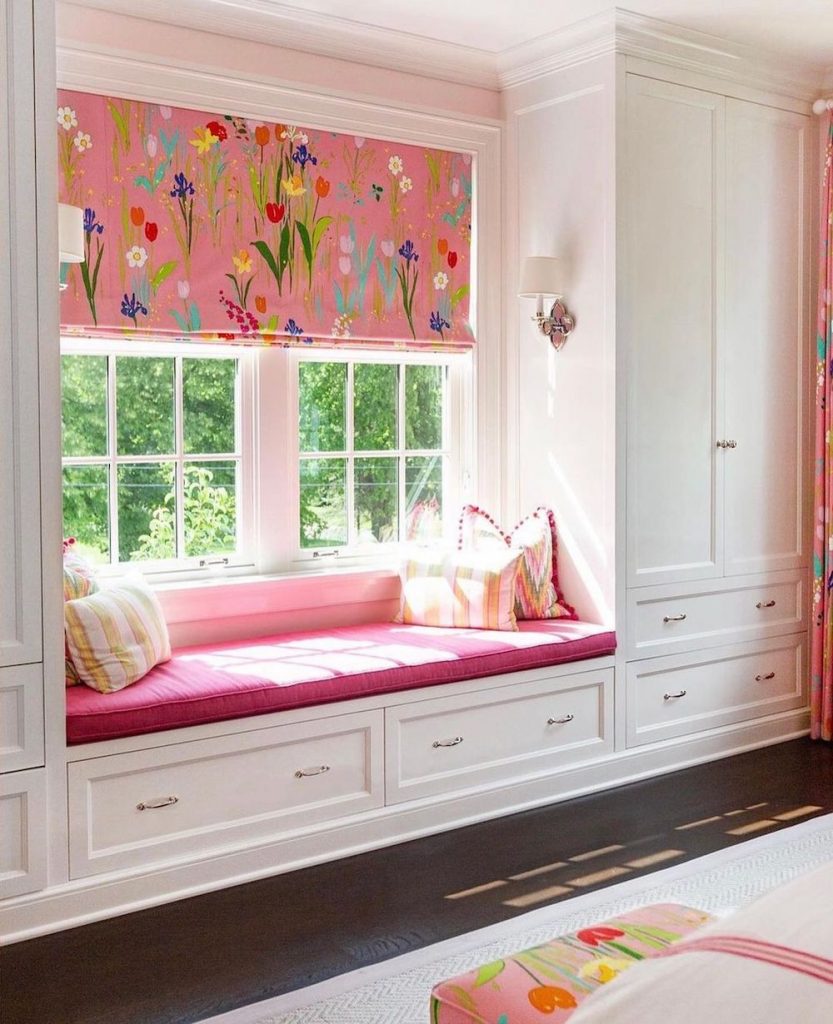 Give the ottomans a pink floral covering too.
Style it with Tangerine Orange – Coastal Pink Styling Ideas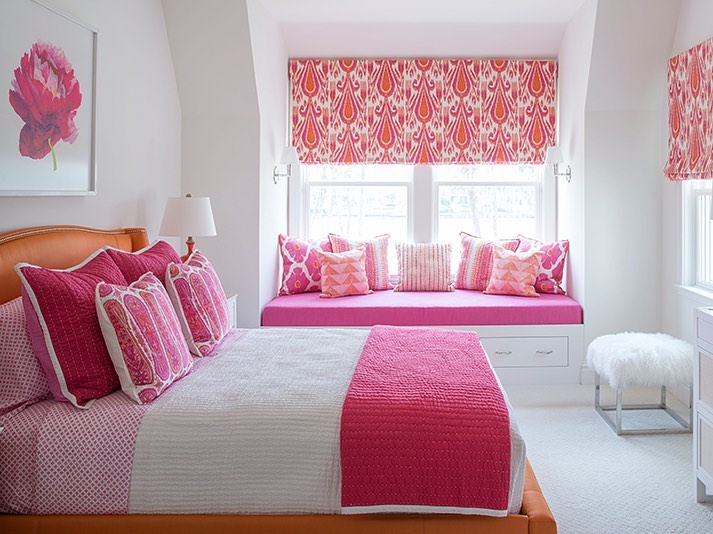 Mix in some tangerine orange with this vibrant pink color. Against the white flooring, furniture, and wall color, the tangerine orange and pink bring so much cheerfulness to the room.
Dazzle Them with a Tropical Mural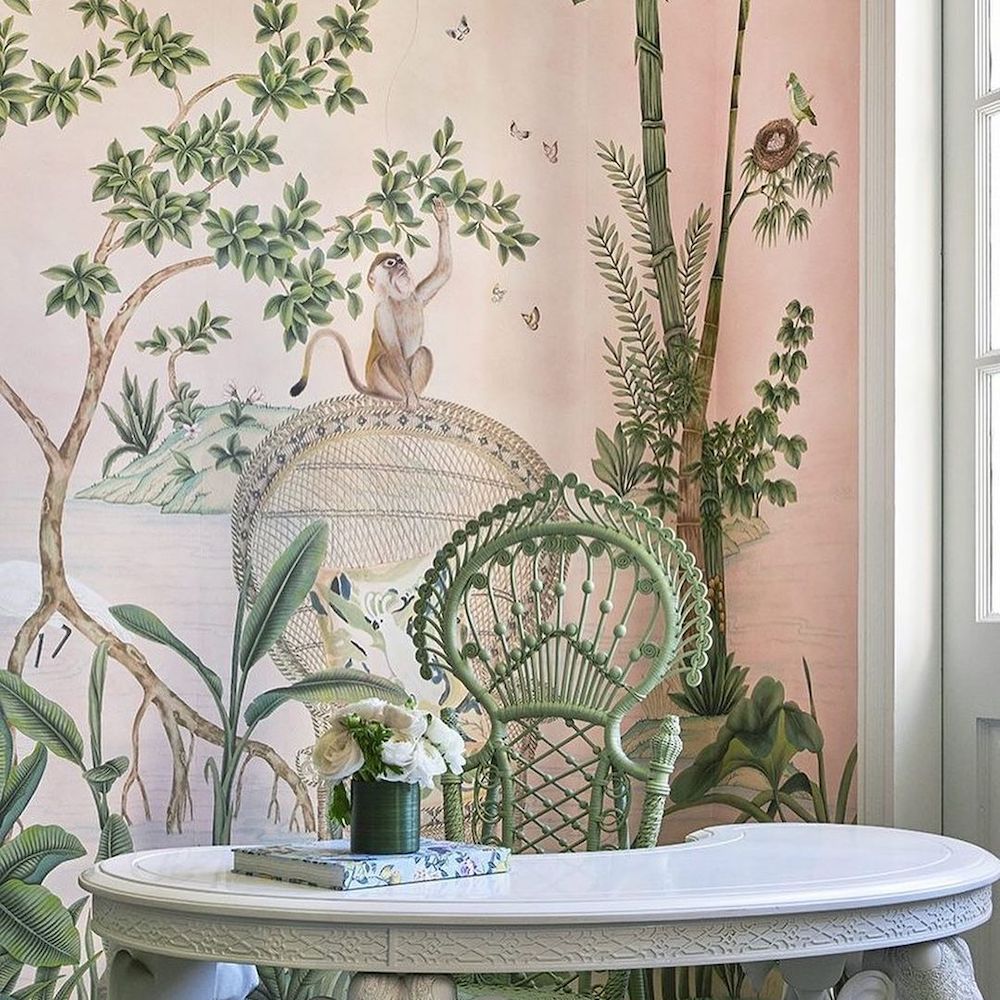 Use coastal wallpaper with a tropical mural over pink background. Bring out the green peacock chair at the desk.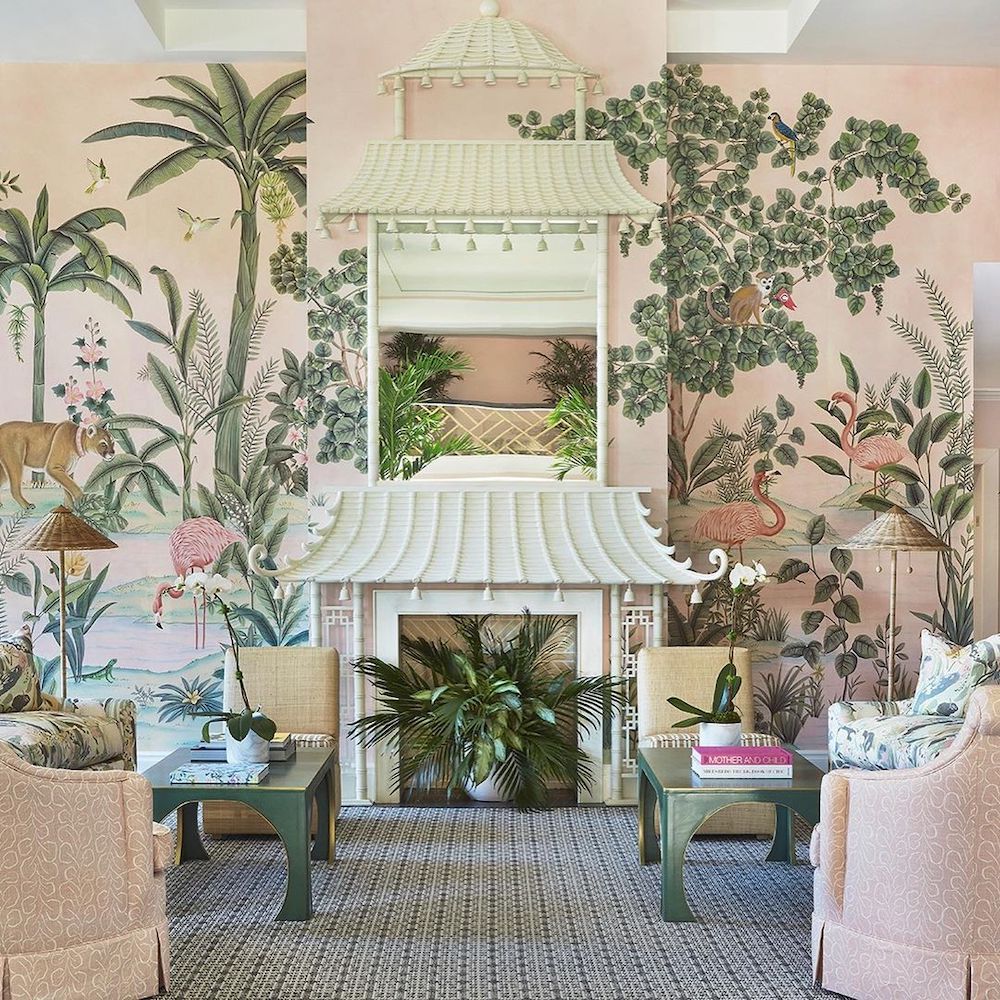 Cover accent chairs in pale pink fabric.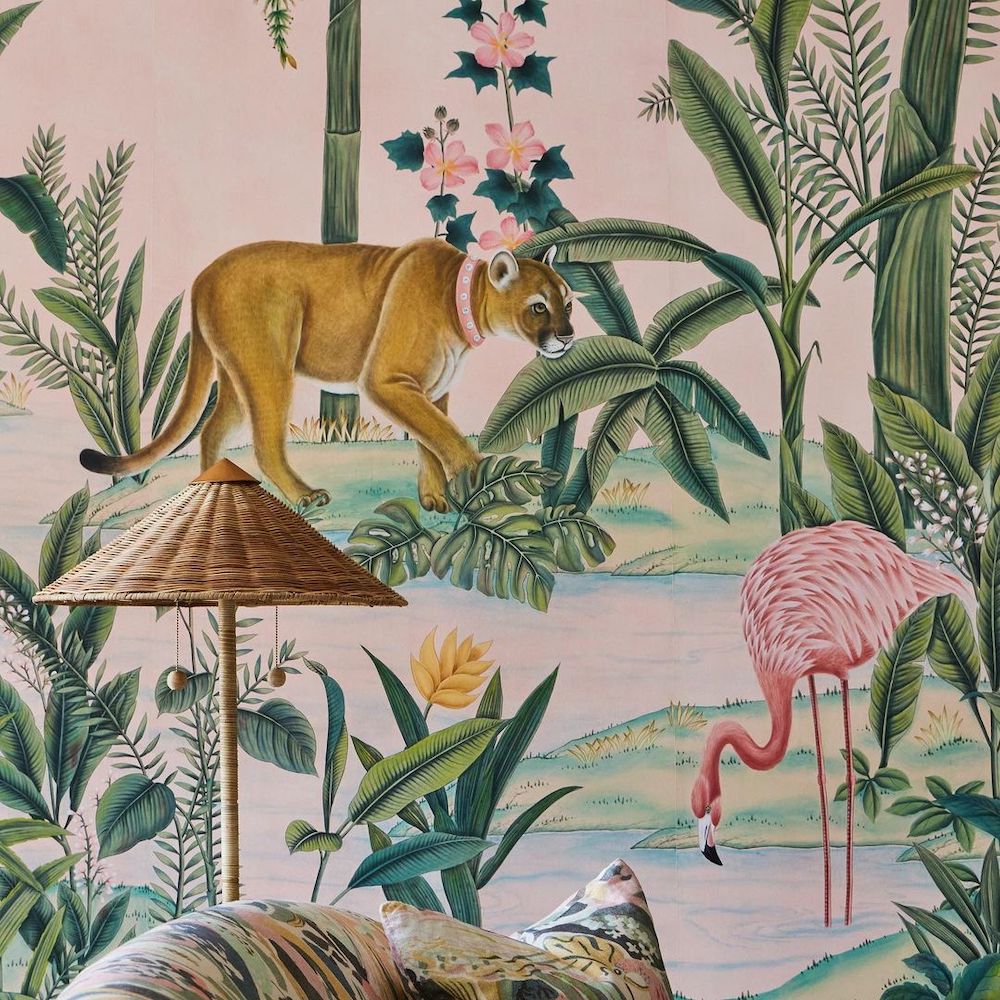 Watch the flamingos drink water.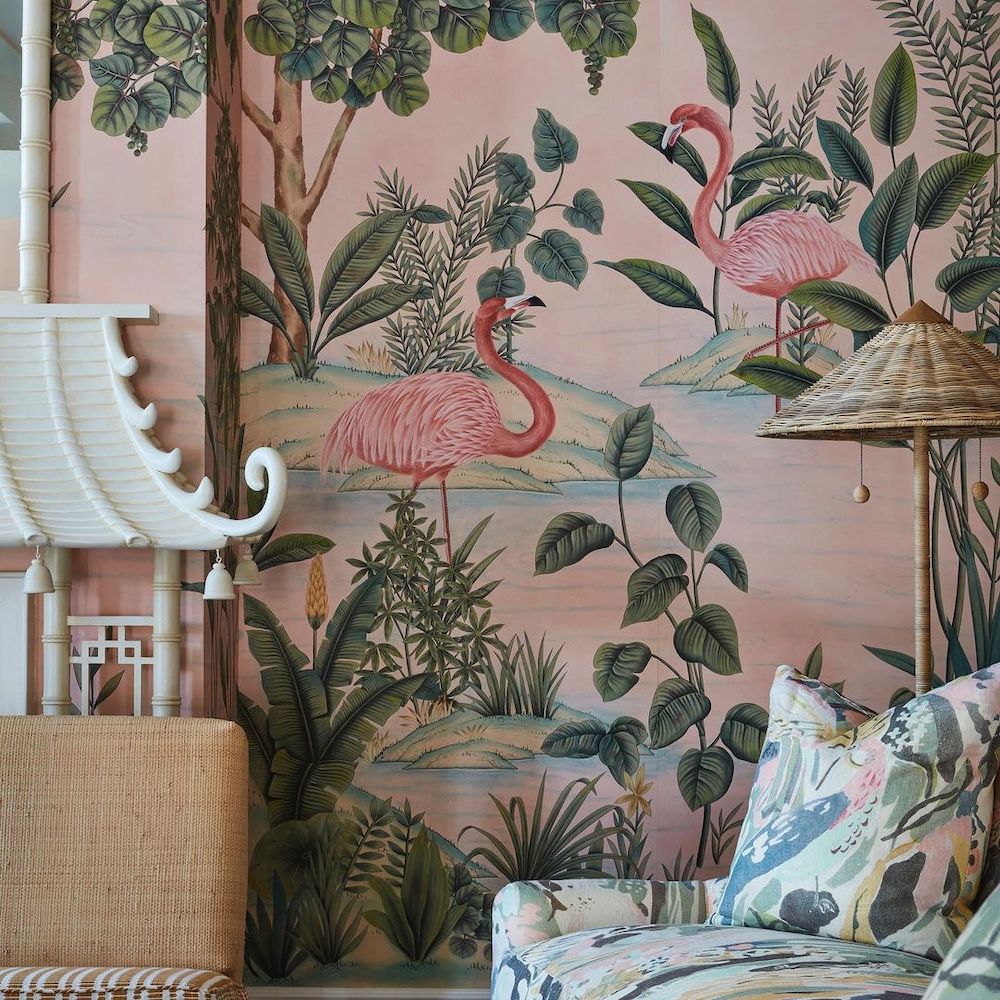 The pretty flamingos add more pink next to the Asian-styled fireplace decor.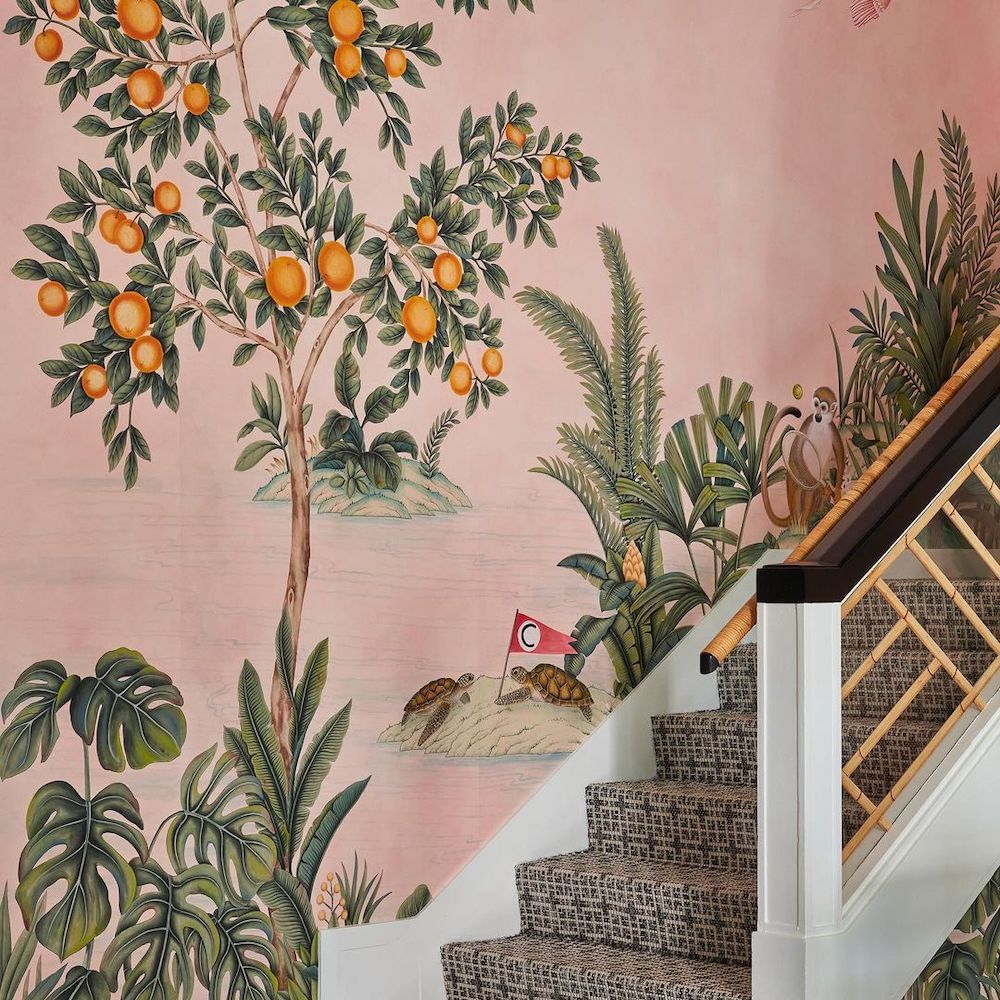 Grow an orange tree nearby where the turtles can frolic.
Hang Pink Pom Poms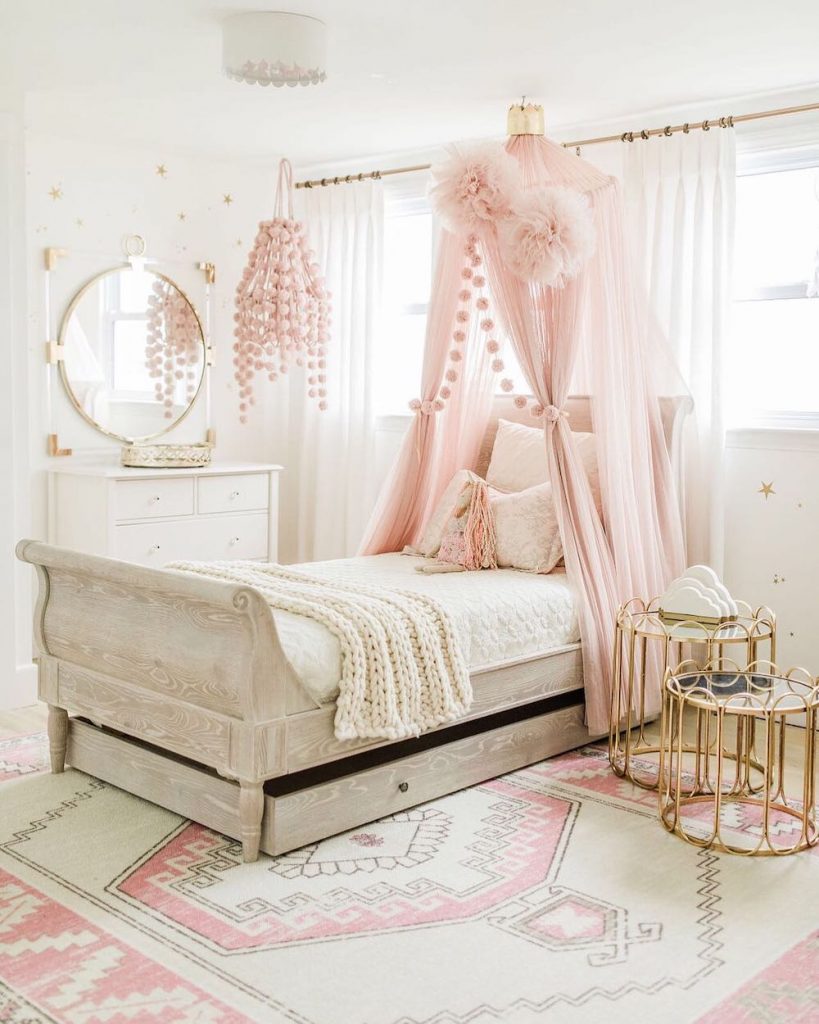 Style it with a pink canopy.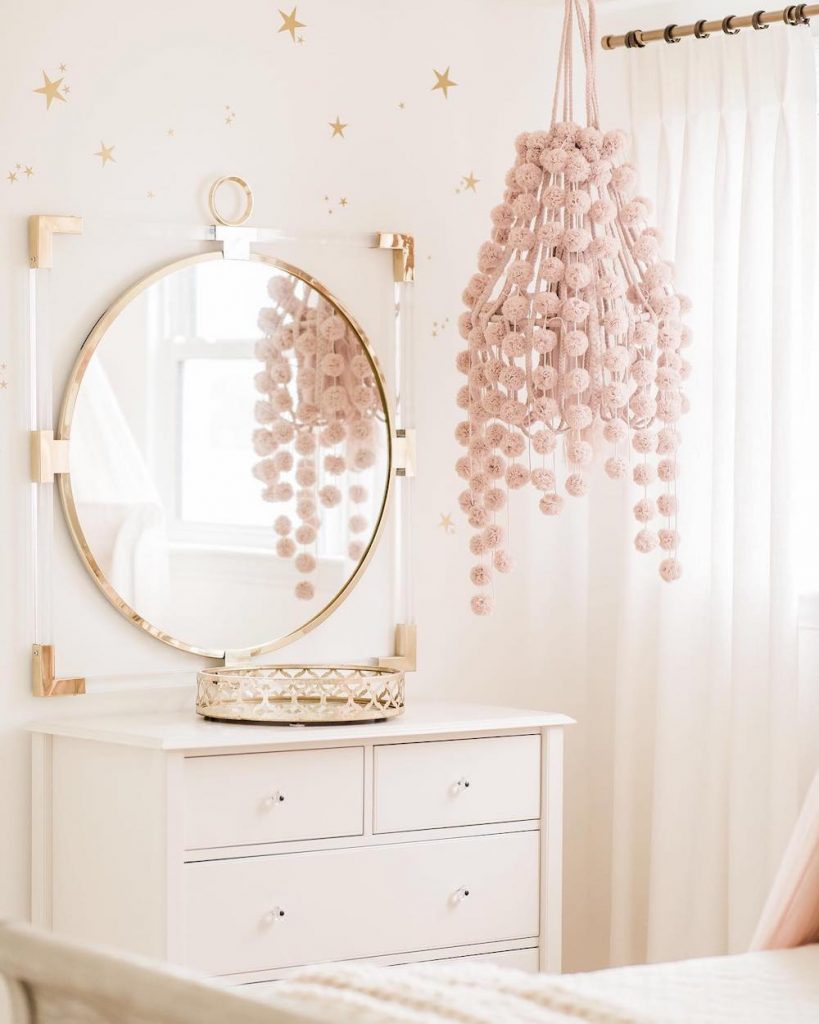 Take it up a notch with a pink pom chandelier.
Cover the Walls with Pink Pineapples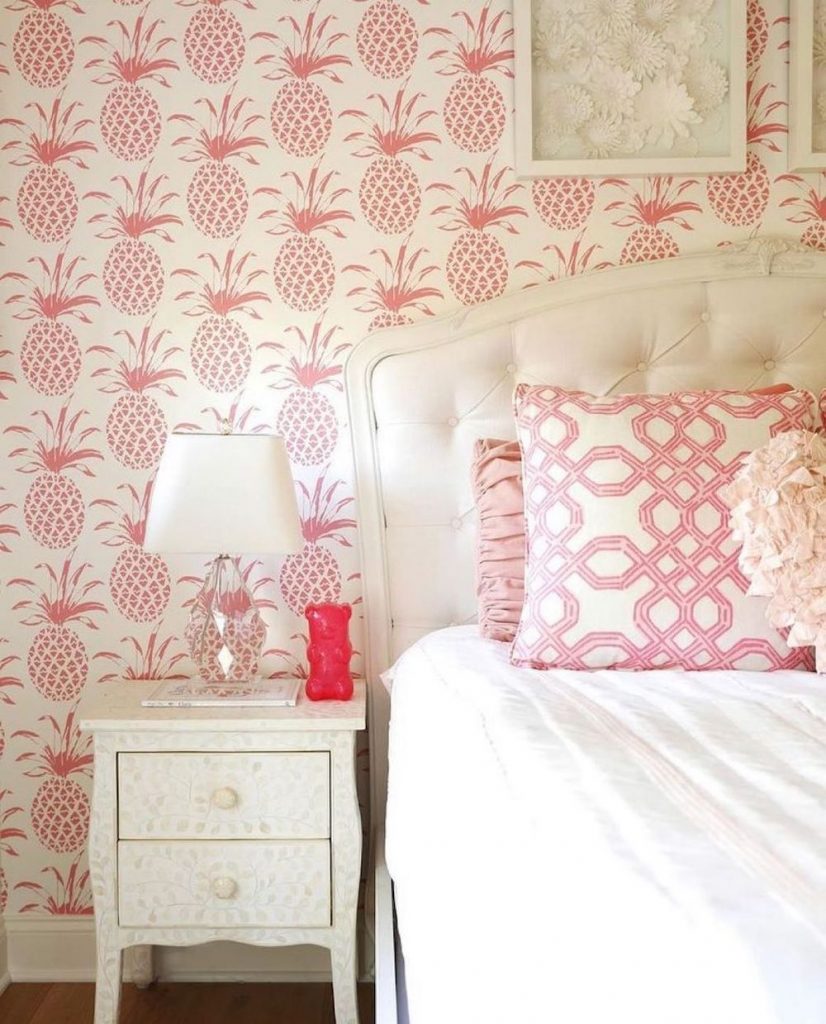 Bring the tropics to your bedroom with this wallpaper. The pineapple is traditionally known as a welcoming symbol. A perfect wallpaper for a guest bedroom or entryway.
In Closing – Coastal Pink Styling Ideas
This ends our list of inspirational ideas for decorating with pink. There are many ways to style your home using pink as an accent or as one of the main colors. It isn't always necessary to use nautical elements when styling a coastal home. There are numerous ways to introduce pink into the coastal home. And of course, we are certain that you'll discover even more ways of styling your home with pink accessories and furnishings.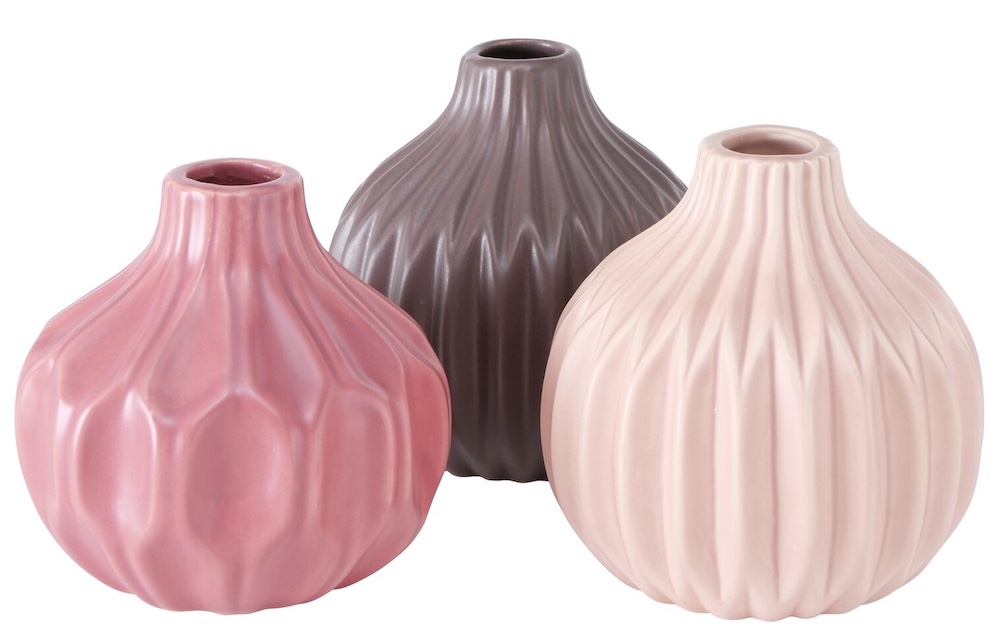 We hope that our 28 coastal pink styling ideas have inspired you. If you try any of these styling ideas using pink accessories, we would love to hear from you. Let us know how you make out with your home decor projects.
For additional coastal decor resources, check out our coastal decor post with helpful tips. Look at our 12 Ways to Add Coastal Decor to your Home post. And for additional coastal inspiration, take a look at some of our other posts.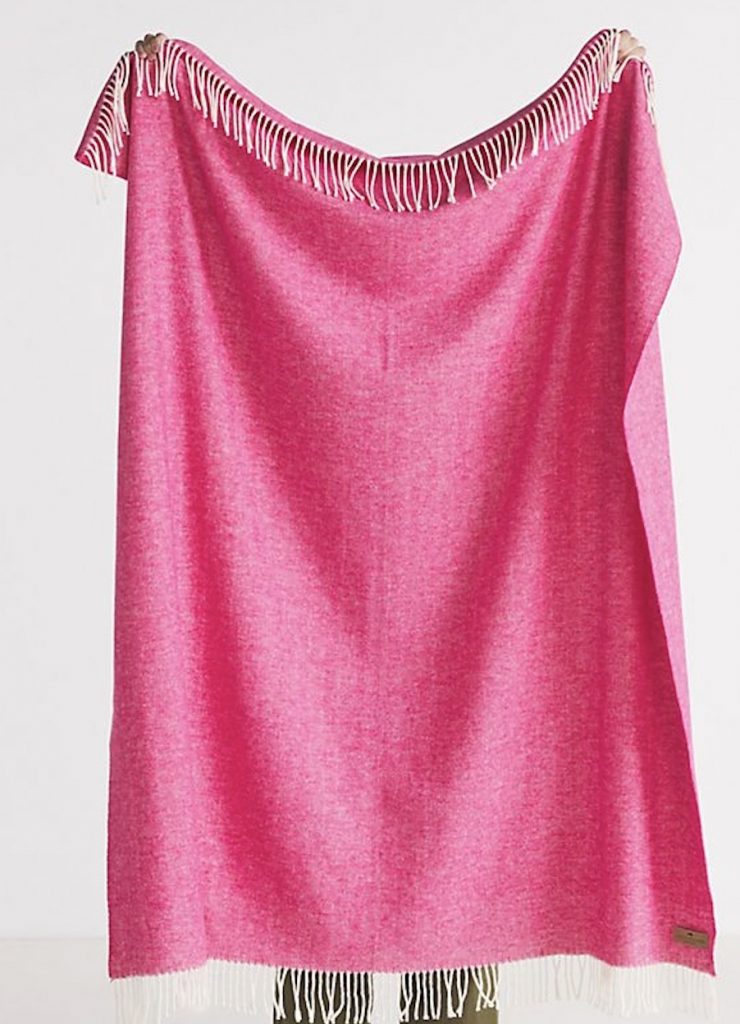 Enjoy our other decor related posts for additional ideas.
Reach out to us with any questions. We are always ready to help you out. Thank you for stopping by our blog.
Mary
Pin this for Later: