Coastal flush mount lights are more frequently seen in homes with low ceilings and smaller rooms. Of course, that doesn't mean you can't use flush mount lighting in a larger room or homes with higher ceilings. Although, you may need several of these lights in larger rooms. When furnishing a home, it is best to use fixtures that are scaled to size based on the room measurements. For instance, larger rooms with high ceilings can accommodate large hanging light fixtures such as chandeliers. Whereas, smaller, intimate rooms look best with a scaled-down version of a regular light fixture such as a flush mount. Decorate smaller spaces with a smaller version of a light fixture rather than a full-sized fixture. Remember a smaller light fixture doesn't mean you have to sacrifice style or functionality.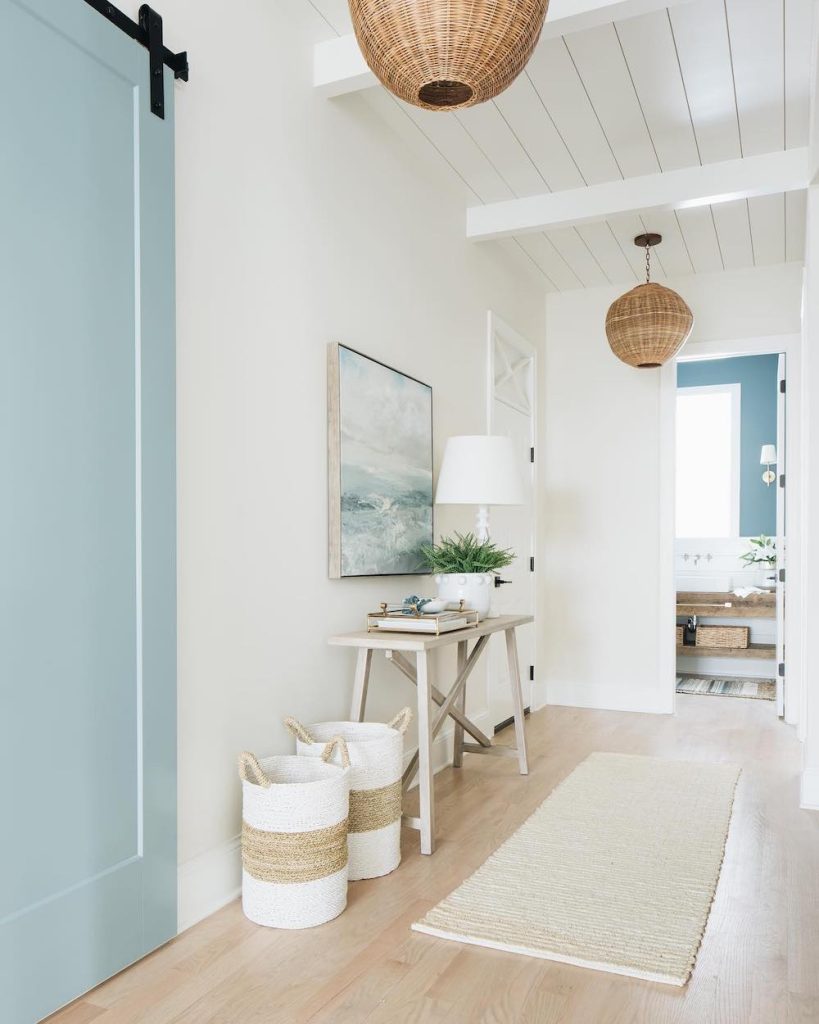 There are many reasons to install a flush mount light in the home. Use flush mount lighting in a room when you don't want the fixture to compete with other furnishings. Never let lights distract you from the room's focal point. Rooms with statement furniture pieces or wall art can be obscured with a larger ceiling light. Likewise, a scenic window view of the outdoors can be distracted with a large light fixture. Avoid drawing attention away from the room itself by hanging too large of a light fixture.
Beach Inspired Details – Coastal Flush Mount Lights
Flush mount lighting has no space between the fixture and the room's ceiling. These lights do not have a gap between the light cover and the ceiling. Whereas a semi-flush mount light extends a few inches from the ceiling. Although, semi-flush mount lights do not hang down as low as a regular pendant would.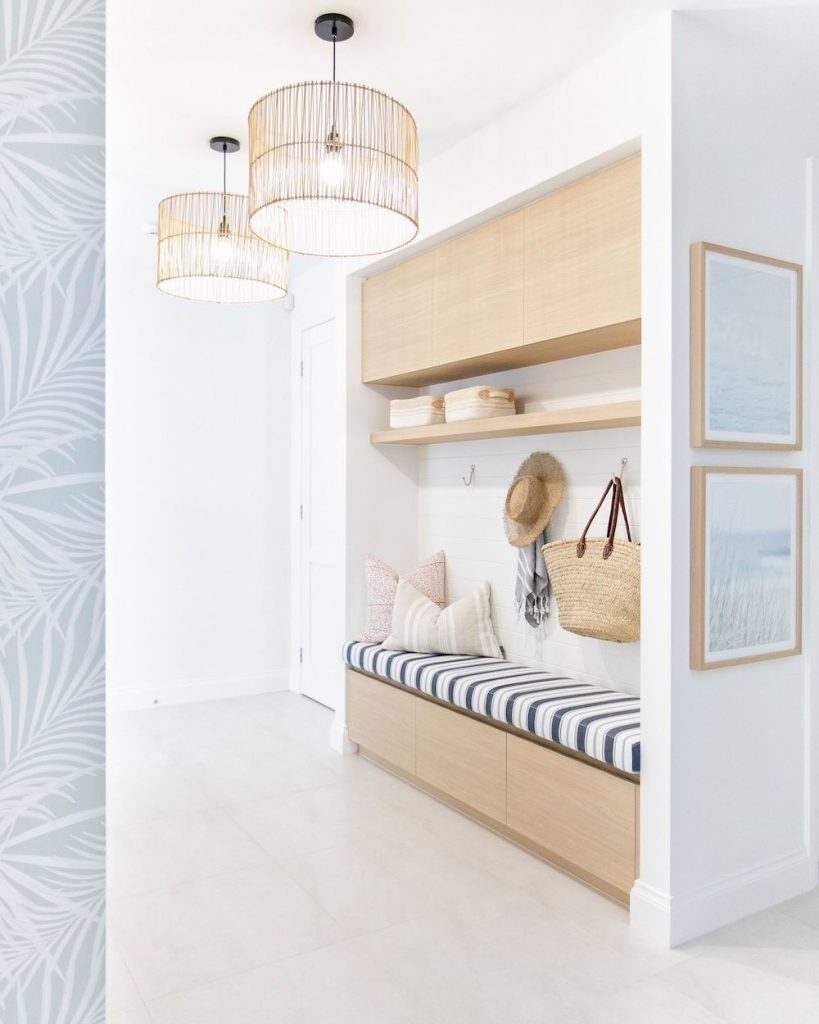 Popular Coastal Materials
Lights with a coastal design are found in two types. The first is the flush mount which has no gap between the fixture and the ceiling. The second type of light is a semi-flush mount which extends away from the ceiling. A semi-flush mount hangs close to the ceiling but not as low as a pendant light.
Select lighting made from traditional materials used in a coastal setting. Choose lights made from rattan, driftwood, capiz shells, wooden beads, beaded sea glass, and bamboo. These are materials traditionally used in crafting coastal accessories and furnishings.
For a coastal aesthetic, the most popular types of flush mount lights are these:
Flush Mount Lights Types
Give it a tiki hut style with this round rattan light fixture.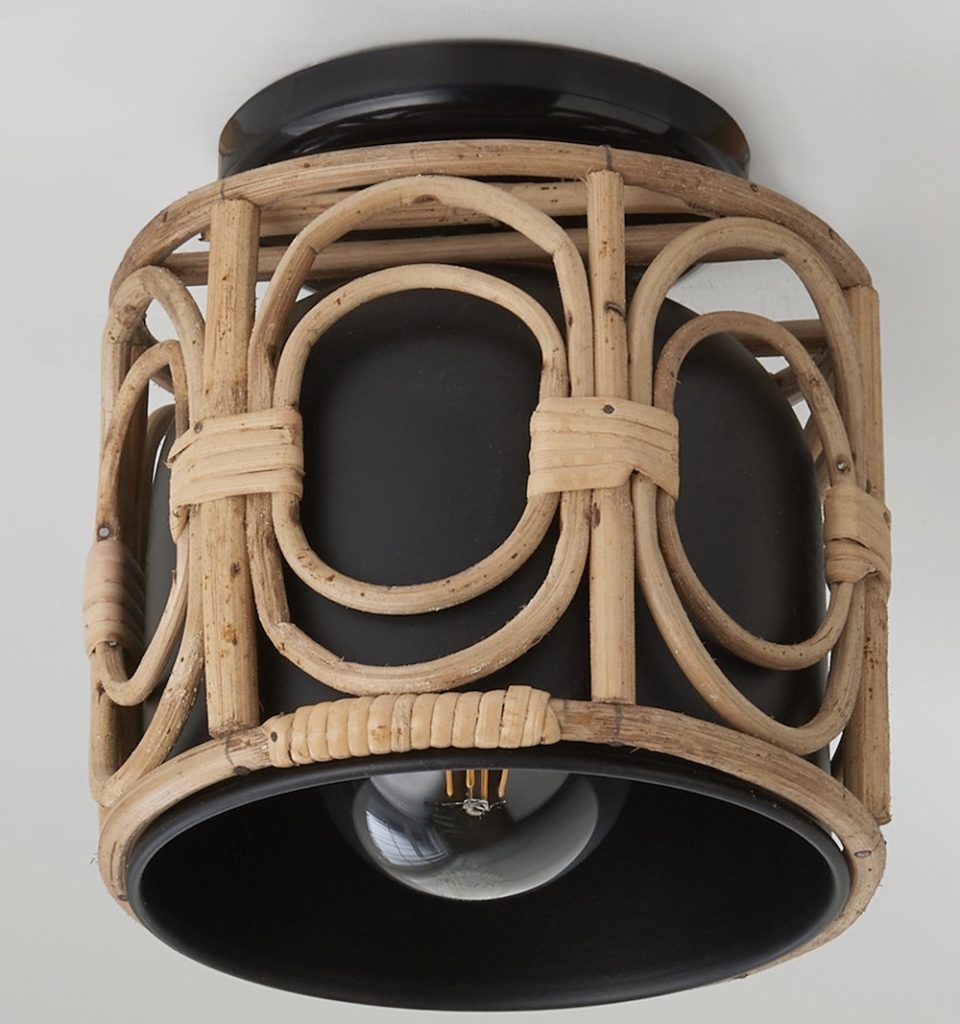 Bring Marine Life indoors with this starfish light made from metal and tin. Super cute, don't you think?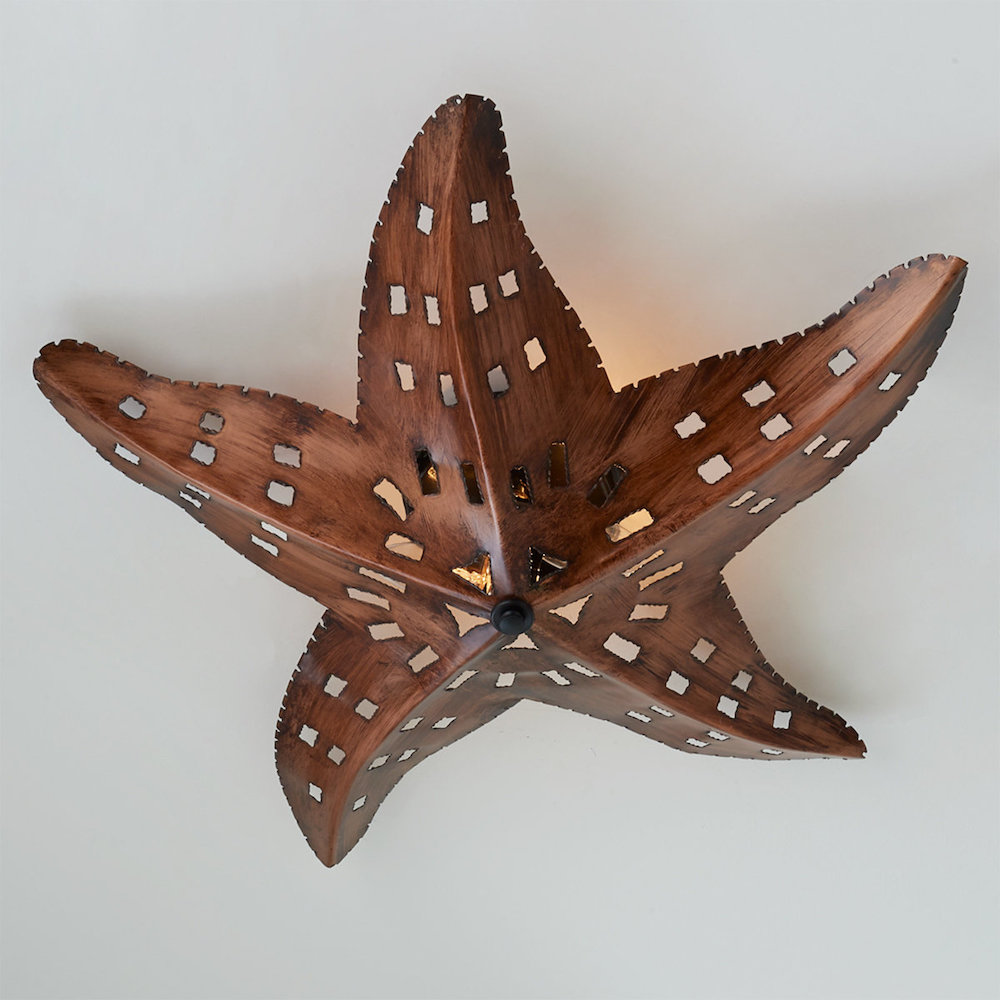 Semi-Flush Mount Lights – Coastal Flush Mount Lighting
Style it with the beauty of sea glass. Display a chic semi-flush ceiling light with gorgeous beaded sea glass.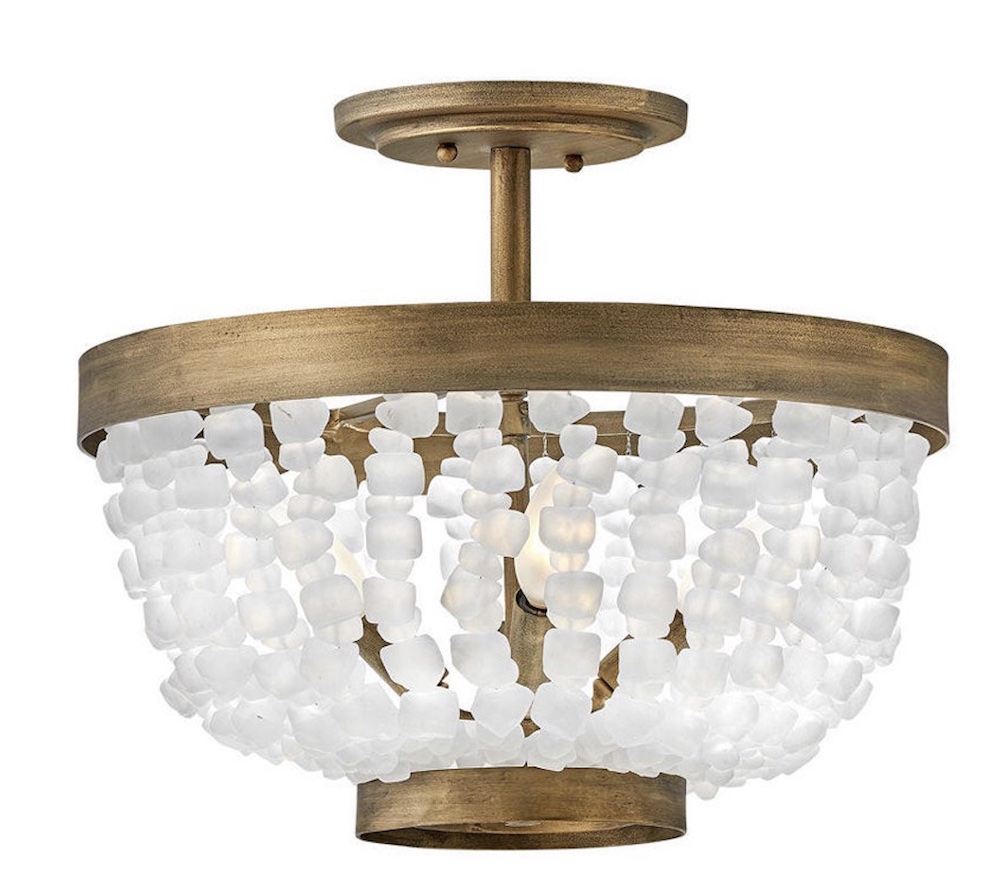 Make it iridescent with white capiz shells on a semi-flush mount light source. Dazzle your house guests with a statement light piece they'll love! A beautiful white capiz shell chandelier can make the room!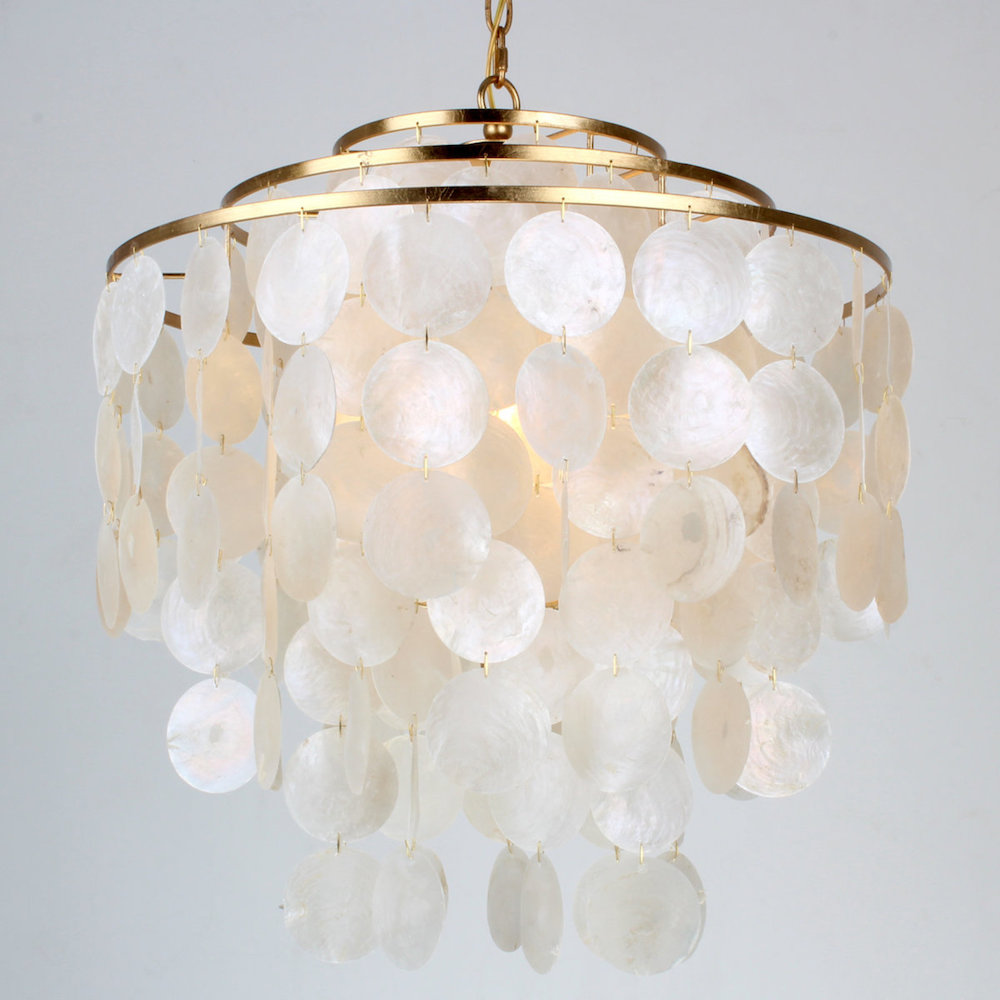 Bring the warmth of driftwood indoors with this round light fixture. The circular frame contains oval twine-covered pieces that are reminiscent of driftwood. Perfect for the coastal Summer home.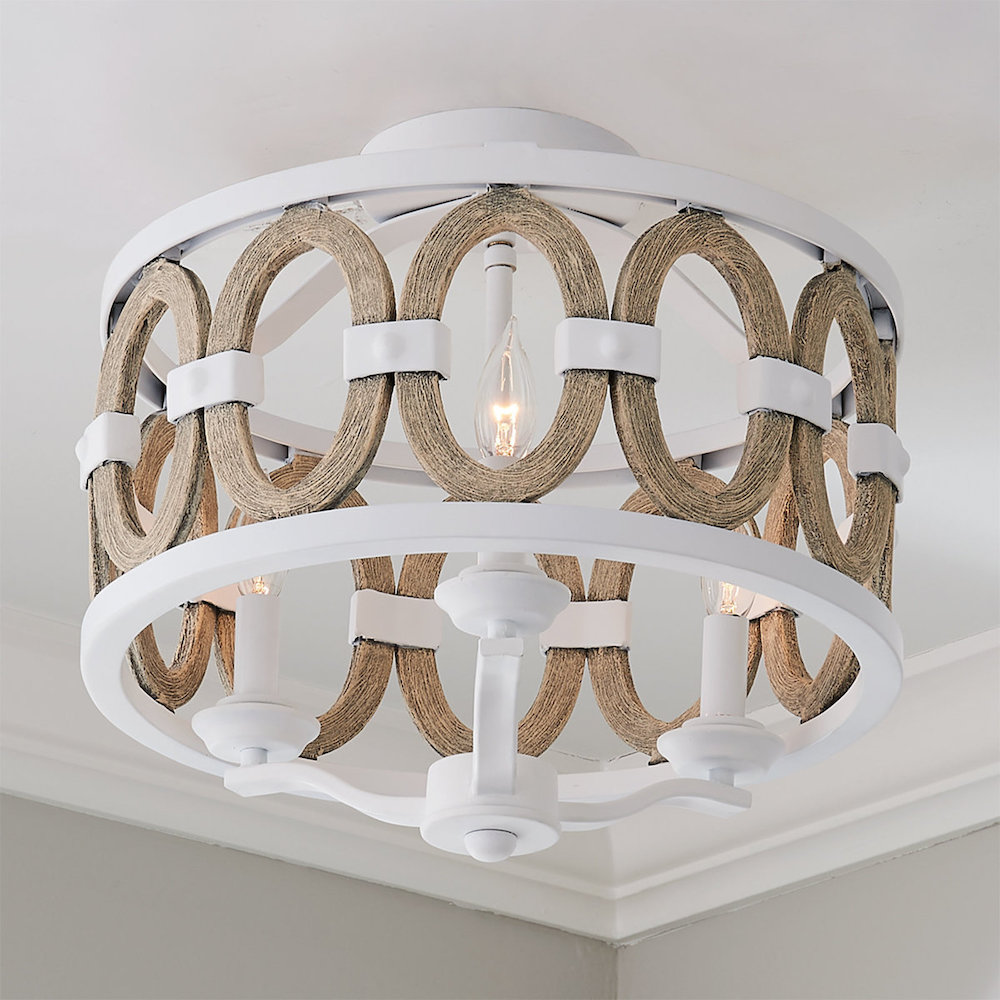 You'll find a wide range of flush mount lighting styles for a coastal home available in online stores. In today's post, we are including the most popular coastal flush mount lights for your summer home. If you are interested in nautical-inspired flush mount light fixtures, then see our post: Nautical Flush Mount Lighting for today's coastal home.
Coastal Flush Mount Lighting
Add visual appeal to any room with these coastal lights. These fixtures are ideal for entryways, hallways, dining rooms, living rooms, and bedrooms. Use flush mount lighting anywhere that you lack ceiling height in the home.
Get ready for our amazing list of coastal semi-flush and flush mount lighting picks. Take a look at these beautiful lights for the coastal home.
Need a little inspiration to style your coastal fixtures? Here you go. These coastal-inspired light fixtures keep the beach style look alive. Each inspirational room has a distinctive, authentic coastal style. Take a look. Be sure to let us know what you think of these rooms.
Give it the Bling Effect – Coastcal Flush Mount Lighting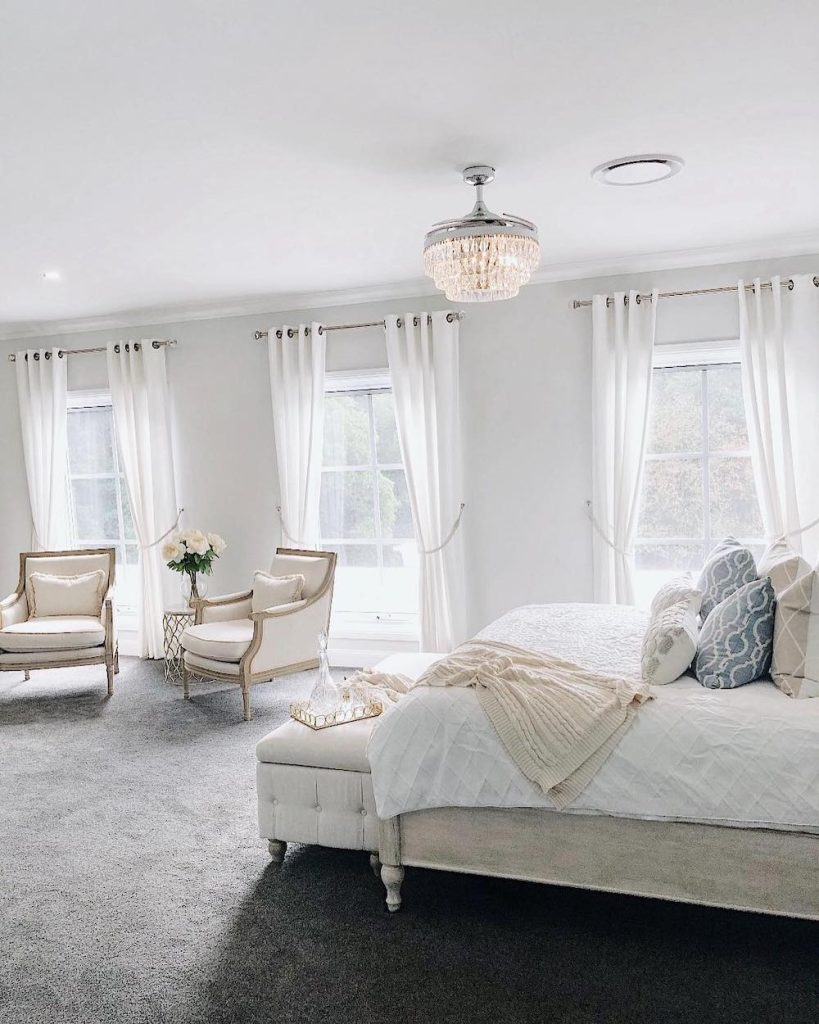 Hang a single fixture in a bedroom for a bling effect.
Keep Your Cool with a Combination Ceiling Fan and Light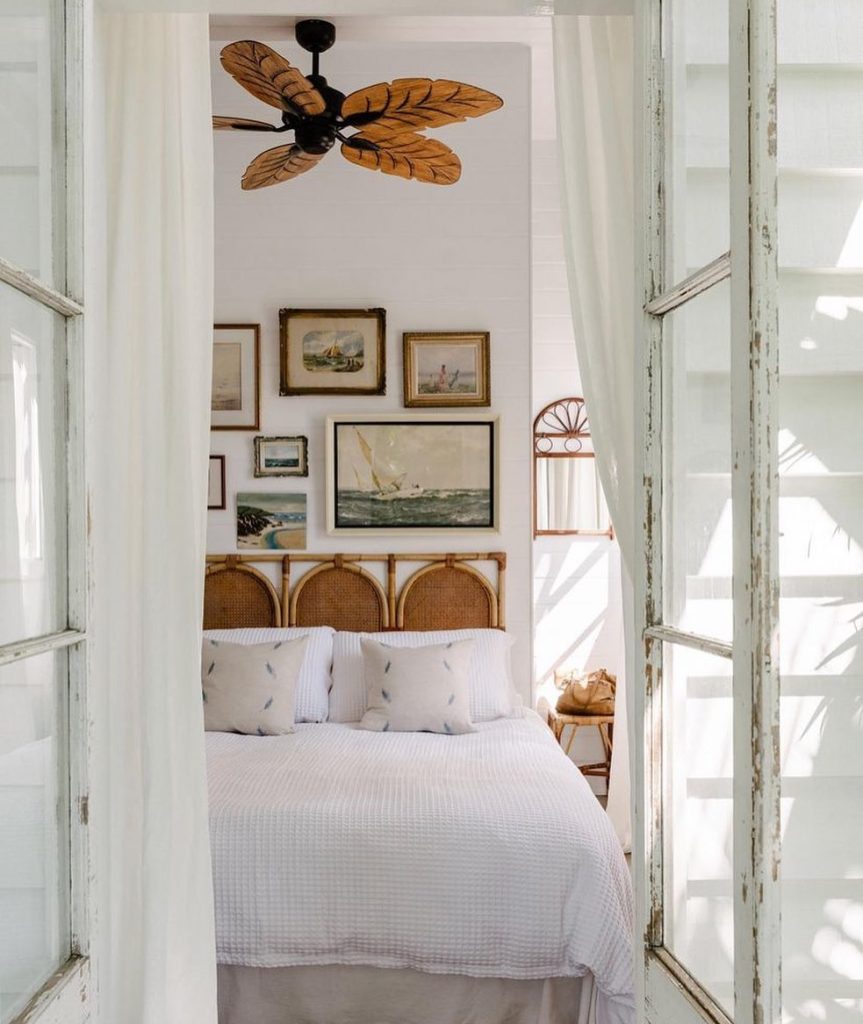 Stay cool with a semi-flush ceiling fan and light over your bed. For those warm and relaxing days.
Roast Those Marshmallows – Coastal Flush Mount Lighting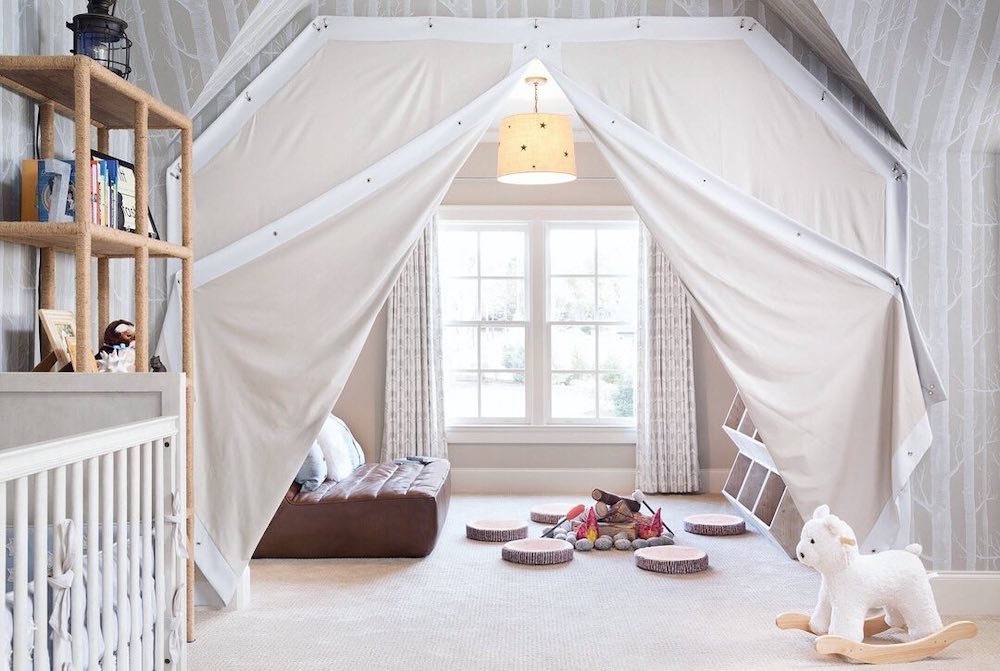 Keep it bright with a semi-flush mount light over the bonfire.
Take Your Cues from the Ocean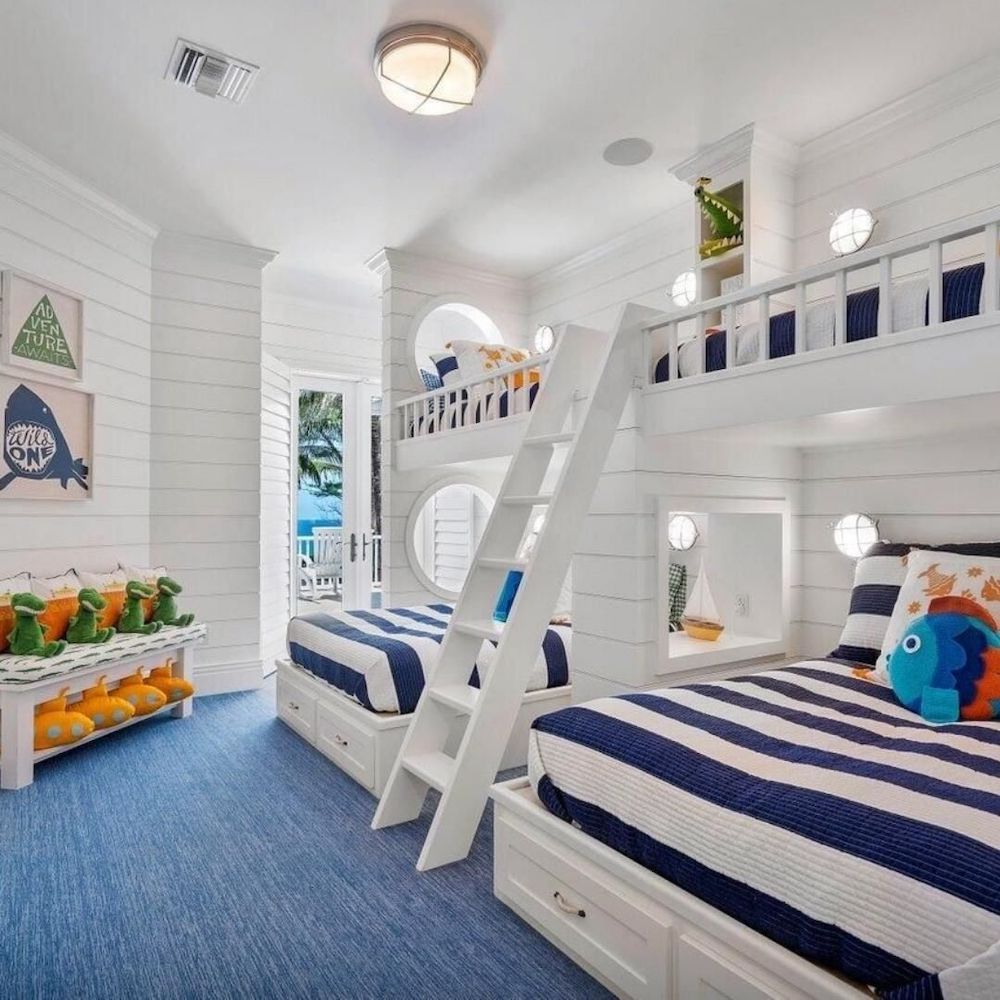 Give your mates something to talk about with this lovely bunk bed setup.
This ends our list of coastal-inspired light fixtures for the coastal home. Do you see a coastal light that you like? Do you love light fixtures with rattan or wooden beads? Invoke the beach setting with coastal lights often seen throughout coastal communities.
Check out our coastal decor post for additional ideas – 12 Ways to Add Coastal Decor to your Home as an additional coastal resource. Find great tips and tricks for styling a coastal home, in this important post. Hopefully, you found a light fixture that you love.
Enjoy our other coastal decor related posts for additional ideas.
Thank you for stopping by to read our Finding Sea Turtles blog. Reach out to us with any questions. We are always ready to help you out.
Mary
Pin this for Later: