We've listed 8 beach worthy lanterns to brighten your evening when entertaining at your coastal home.  In our coastal themed selection, we listed a variety of lanterns made from many resources such as wicker, metal, ceramic, wood and glass, and more.  Each beach worthy lantern was selected because we felt it would fit perfectly with your coastal home decor.  As you'll soon see, some coastal lanterns are available in more than one size and others are available in only one size.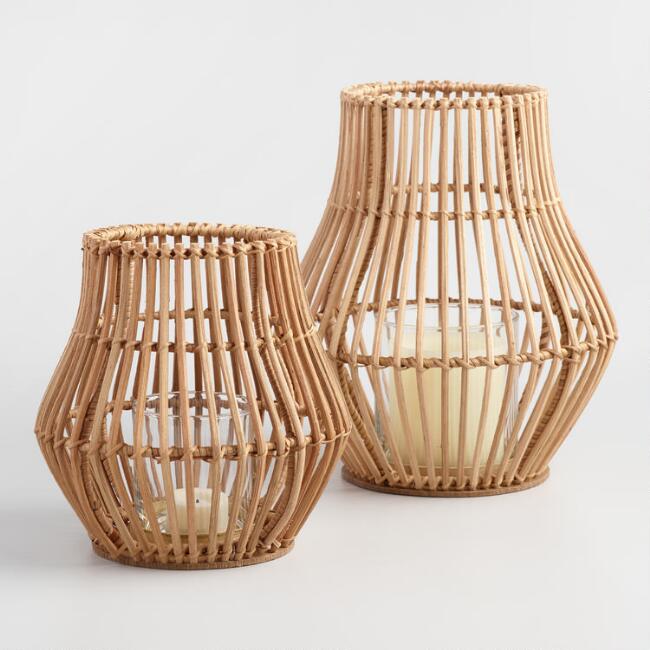 These beautiful rattan with natural finish candle holders includes a glass candle holder insert to shield the flame from the sometimes brisk ocean winds.  Rattan is perfect for your coastal home with its South Pacific flair.  The candle holder is available in three different sizes.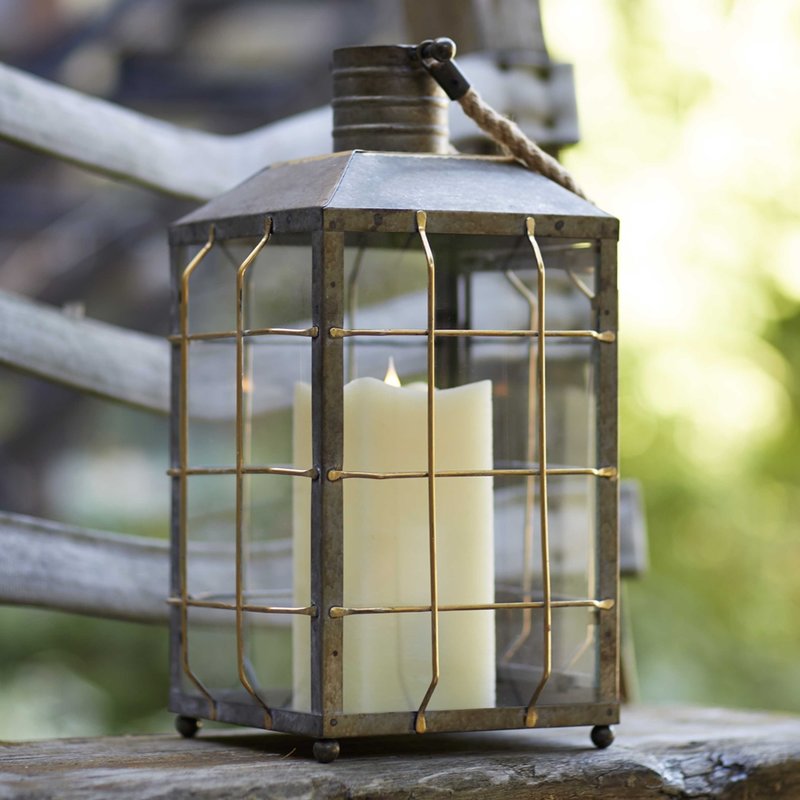 A beautiful bronze finish seaside lantern with gold tone windowpane sides and a rope handle for hanging, if necessary.  At two feet tall, it is striking and will stand out in any coastal home.  Perfect for indoors and outdoors.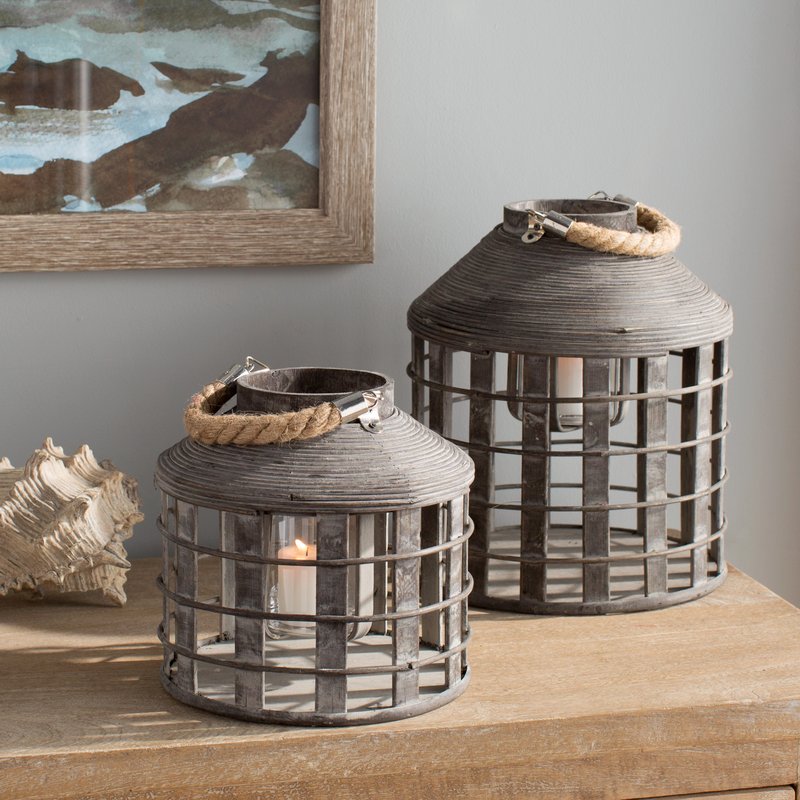 A set of two circular metal lanterns that are reminiscent of dock lighting in years past.  A bulky woven-rope handle completes the nautical look of yesteryear.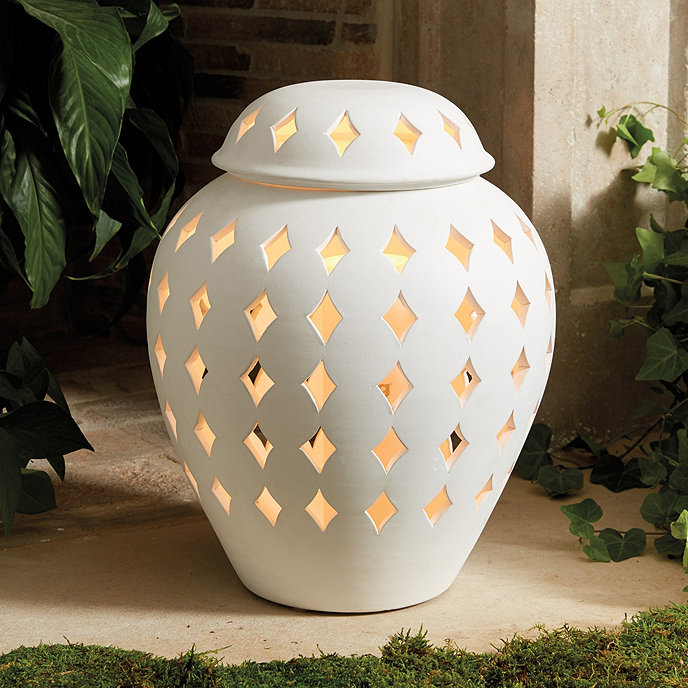 This beautiful lantern evokes the calm serenity of white-washed coastal Mediterranean villages.  A great European-style alternative that compliments both contemporary design and more traditional decor.
5.  Wood and Glass Ivona Candle Lanterns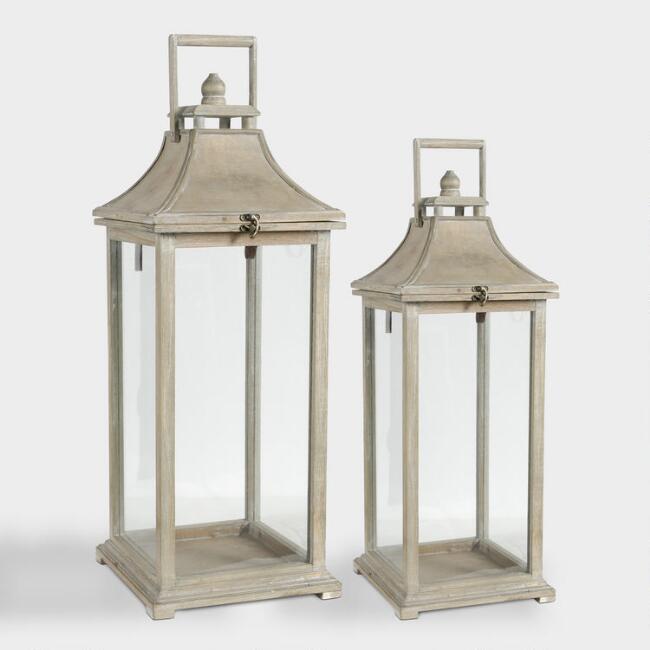 These Ivona candle lanterns look great in their coastal white-washed finish and are available in two sizes.  Perfect for a patio overlooking the ocean sunset!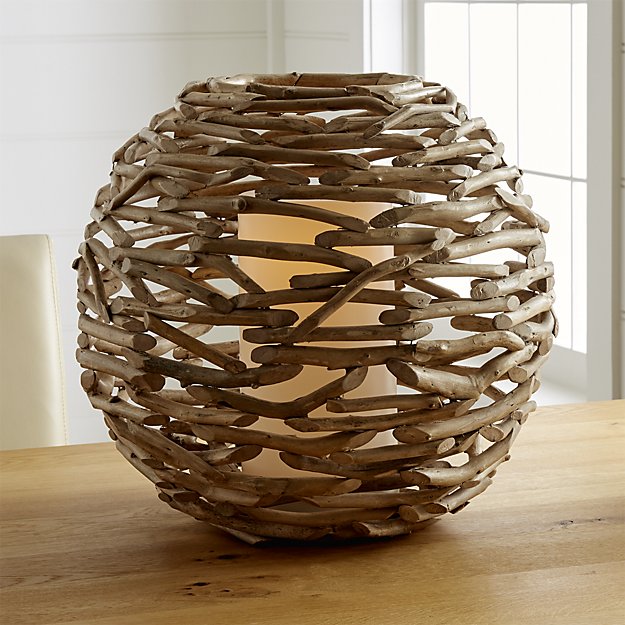 Natural driftwood pieces arranged in a globe shape brings a more organic, natural-toned feel to the more usual straight lines of a traditional coastal lantern.  The Driftwood Lantern adds the warm glow of candlelight to your patio evening meals.
7. Malta Lantern – Silver Finish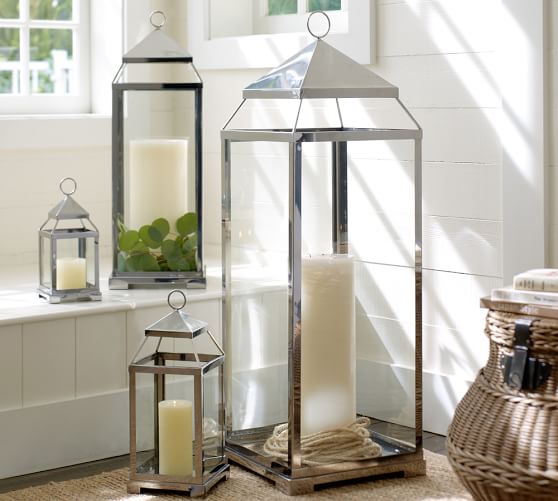 Polished chrome is one of the most flexible finishes in decor and along with its trim clean lines, the Malta lantern will add simple coastal elegance to any space.  Available in four sizes.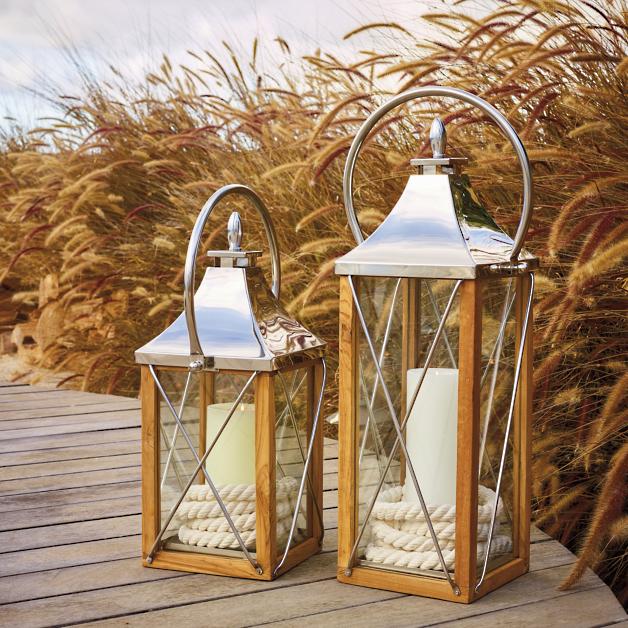 The Seville lantern combines the warmth of a more traditional natural-stained wood frame with the contemporary chic chrome-finished cap and hardware.  Great for a table centerpiece or on a front porch to direct house guests to the front entrance.
So there they are, our 8 beach worthy lanterns to illuminate your beach house, coastal home or your "Wish I was at the Beach" home.  Each one of these lanterns brings that coastal home feel we experience when we are at the beach.  The beach where we long to be as much as possible.
Save
Save
Save
Save