Chain hanging mirrors add a refined look to your home. Noticed that hanging mirrors have become more popular in recent times? Hanging mirrors originally had leather straps for hanging on a wall. These were most often found on a ship inside a captain's private room. Since then, mirrors have been designed with materials other than straps. Find hanging mirrors made from chains, metal rods, rope, and other materials to hang using a decorative knob or hook.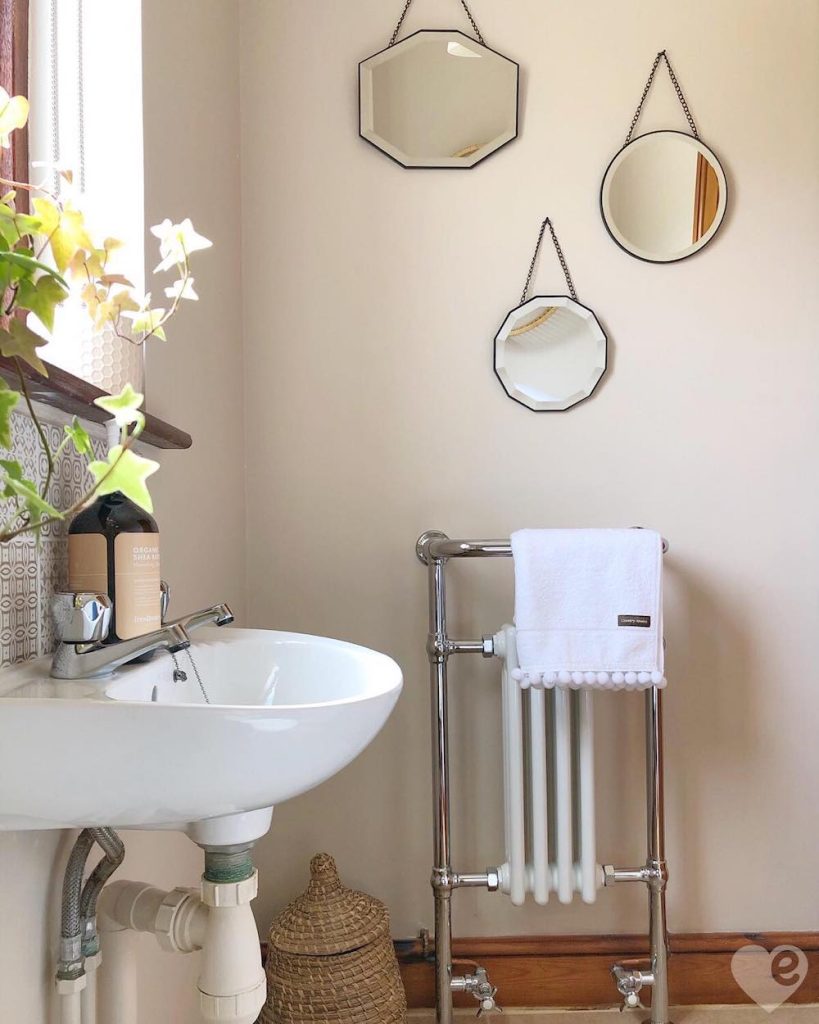 In today's post, we are sharing mirrors that you hang with a chain. Mirrors hanging from chains give a unique look to the home. You can use chain-hanging mirrors in several ways. Either use a single mirror on its own. Or use smaller mirrors in a group or cluster. These mirrors can be used alone or with other decorative wall accessories such as artwork. These mirrors with decorative chains are constructed in a variety of shapes. From oval, round, to rectangular and in sets.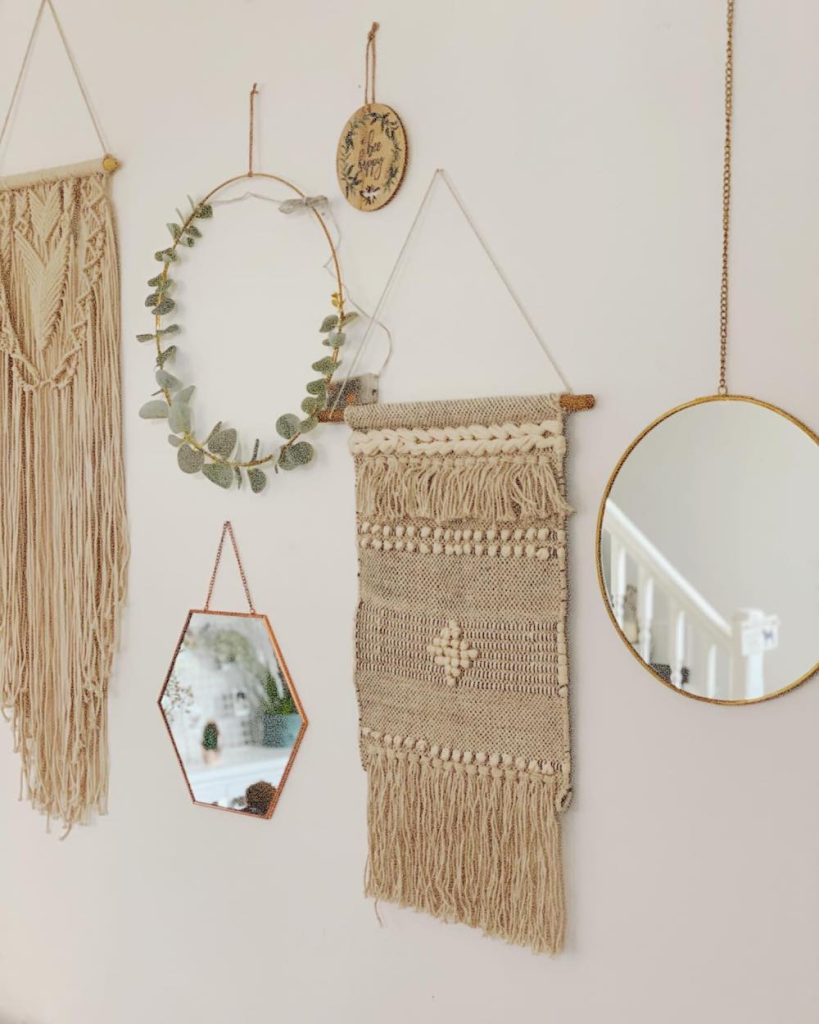 These mirrors with decorative chains can be used in several places throughout the home. Display them over a console table in an entryway. In fact, these decorative mirrors can be used in many rooms. Hang one in a living room, dining room, bedroom, hallway, or bathroom. They look equally well in all of these spaces. 
Easy to Hang – Chain Hanging Mirrors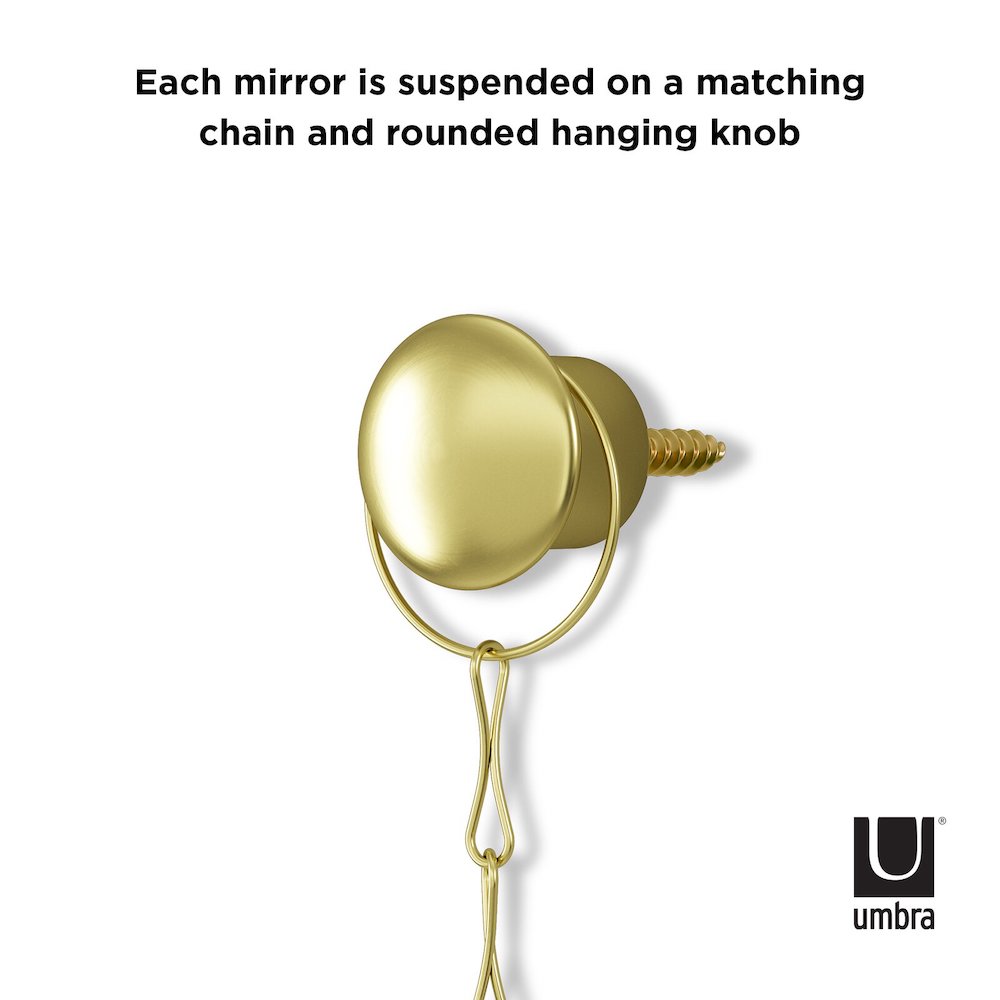 If you are wondering how to attach a chain hanging mirror to a wall, well it isn't as difficult as it may seem. First, most decorative mirrors include installation instructions. Second, many of these mirrors have a decorative knob that is attached directly to the wall. Then the chain is hung from the knob. In the image above, you can see how the knob has a screw on the end for use on a wall. Other hanging mirrors have a simple hook that is attached to the wall.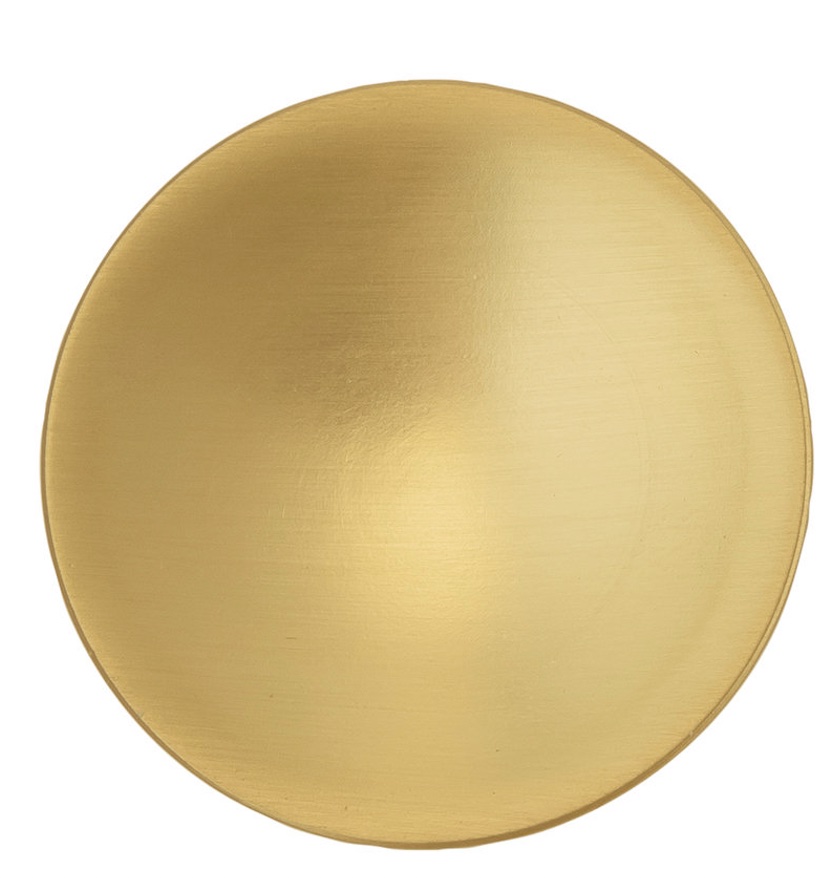 It is best to purchase a chain-hung mirror that also includes a knob or hook. However, if you buy a mirror that doesn't have a knob, you can buy a decorative knob or hook to use. Be sure to note the maximum weight capacity of the knob or hook to ensure it will support the weight of the mirror. Keep in mind that some mirrors can be pretty heavy.  
Think Safety When Hanging a Mirror
Remember safety before you hang any mirror. Many mirrors tend to be heavy and if not properly secured they could fall. If a heavy mirror were to drop, it could potentially cause damage. Hang heavier mirrors using heavy-duty anchors or hooks. If your mirror includes instructions and a knob or hook, it is best to use the hardware from the manufacturer. The manufacturer has calculated the necessary weight required to support the mirror while hung on a wall.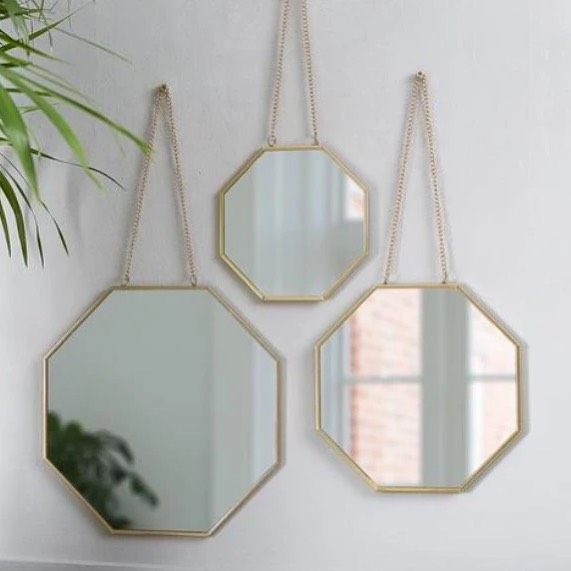 Larger, heavier mirrors need heavy-duty anchors. Usually, large mirrors are hung using each side of the mirror. It is best to attach the anchors to a stud. Use special anchors when there are no studs to attach to. Most chain-hanging mirrors are either small or medium-sized mirrors. A larger, heavier full-size mirror would require more than a hanging chain to support the mirror. Stick to the hardware and decorative knob that is included with the hanging mirror from the manufacturer when possible.        
Use professional picture framing wire when you need to reinforce the chain-hanging mirror on the reverse side. Avoid using string, rope, wire, or floral green wire to hang a mirror. Stick with professional picture framing wire to avoid any mishaps. 
Design it Well – Chain Hanging Mirrors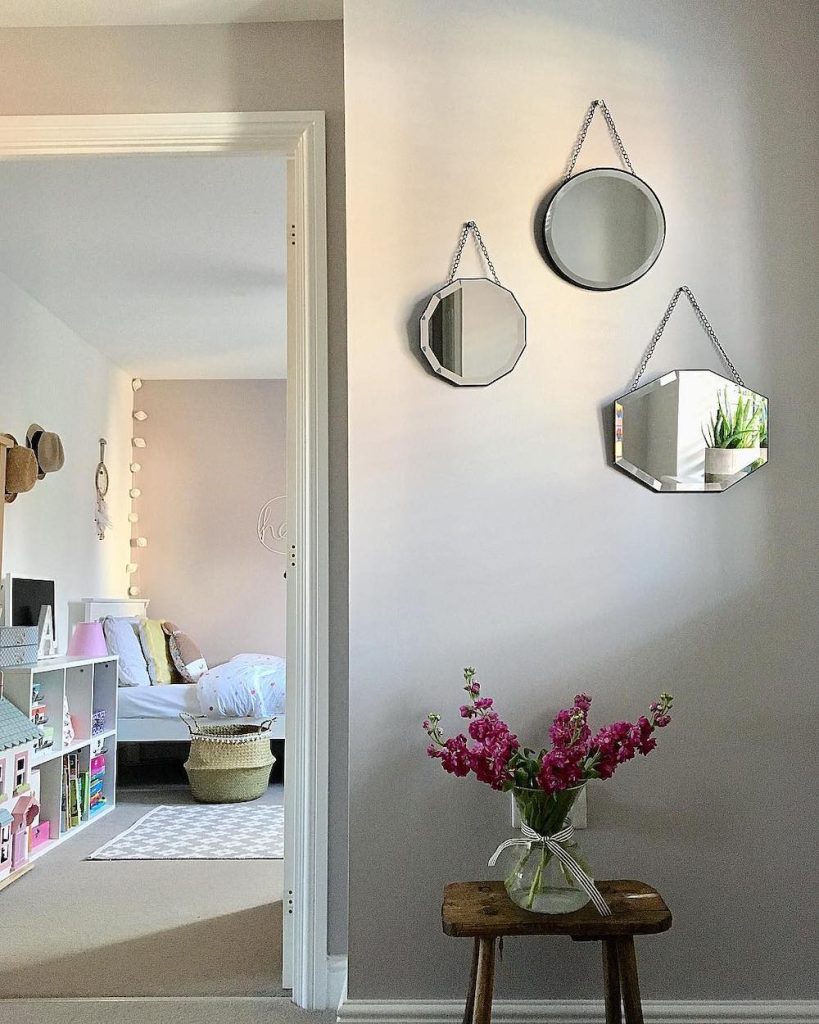 We searched numerous online resources for these amazing chain-hanging mirrors. We found some great mirrors. Here is our list of decorative mirrors that'll make your home feel more spacious. Take a look. Drop us a comment below in the comment section. Let us know about your mirror decor. 

This ends our list of chain-hanging mirrors for the home. Give your home a brighter and more decorative touch with these mirrors. Be sure to take a look at our other posts for home decor inspiration. Tell us about your home decor projects in the comments below. We always love hearing from our readers.
Enjoy our other mirror posts for additional ideas.
Are you interested in a different type of mirror for your home? Try these posts for additional decor ideas.
Coastal Mirrors
Rattan Mirrors
Gold Round Mirrors
Mirrors with Strap
Accent Mirrors  
Farmhouse Mirrors
Full-Length Mirrors
Neutral entryway decor ideas 
Reach out to us with any questions. We are always ready to help you out. Thank you for dropping by and taking a look at our blog.
Mary
Pin this for Later: