Best coastal round mirrors with strap for hanging. In today's post, we are sharing round mirrors that have a strap for hanging in your home.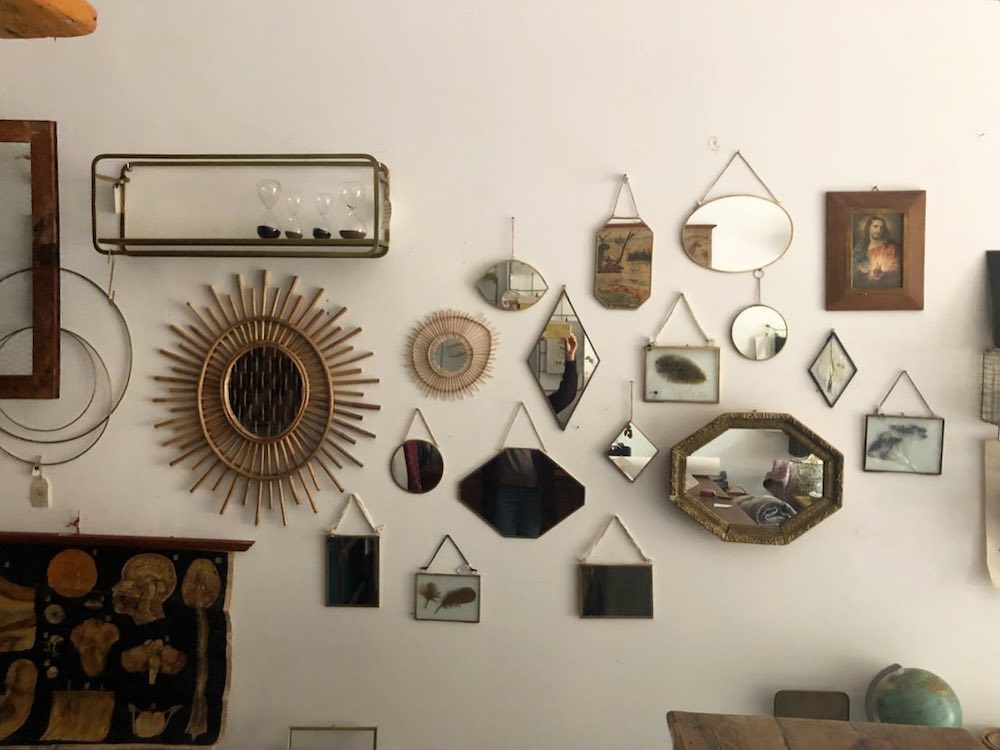 These round mirrors with an attached strap for hanging are reminiscent of the classic mirrors found inside a ship captain's cabin. Although the traditional mirrors have a leather strap for hanging, our selection mixes it up a bit. We selected traditional mirrors as well as mirrors with an updated look. Our list includes mirrors which can be hung with an attached rope, jute, or bead hanging strap. We feel that this updated iconic round mirror look lends itself to many decor styles. This includes coastal, nautical, and industrial decorated spaces. Notice that the roundness of the mirrors takes its cue from a ship's porthole window. A lovely touch!
Add one of these round mirrors to your entryway, hallway, bathroom, or bedroom. In fact, you can also use these iconic mirrors hung over a mantel, console table, or sofa. It is that versatile. Hang one of these in a spot where reflection is needed. These beauties lend themselves to many spaces throughout the home.
Cabin Inspired Details – Round Mirrors with Strap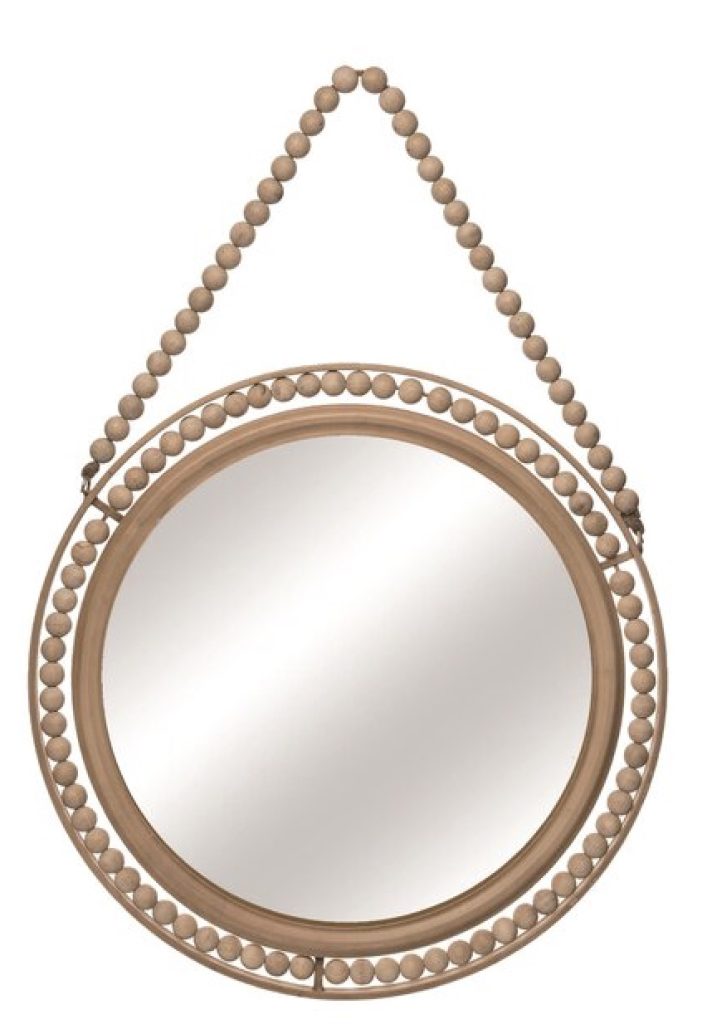 Style your home with a round mirror with a strap for a nautical, coastal, or industrial look. We are certain that you'll love the look of these mirrors. Take a look at our selection of gorgeous mirrors for the home.
Need a little inspiration to style your round mirror with? Take a look at our post titled – Most Popular Round Mirrors with Strap Ideas. Be sure to let us know what you think of these styling room ideas.
This ends our list of mirrors for the home. Did you see a mirror that you like? Stick with the look of ocean ship travel with any of these round mirrors.
Check out our coastal decor post for additional ideas – 12 Ways to Add Coastal Decor to your Home as an additional coastal resource. Find great tips and tricks for styling a coastal home, in this important post. We hope you found a round mirror that suits your home's needs and that you love!
Enjoy our other coastal decor related posts for additional ideas.
Thank you for reading our blog at Finding Sea Turtles. Reach out to us with any questions. We are always ready to help you out.
Mary
Pin this for Later:
dsd