Malawi chair styling ideas for a timeless design with lasting appeal. There is something about the Malawi chair that exudes a classy style. If you are not familiar with a Malawi chair, then we'll share some background information about this amazing chair. We share ideas for styling a Malawi Chair in today's post.
The Malawi Chair was designed centuries ago. Made from cane by local Malawian villagers in Malawi, Africa. Because of the durability and long-lasting quality of the chair, the local population did not need new chairs. Why replace a chair that remains in good condition? At the time, the chair's durability led to the villager's own economic demise. They created a well-made product that never needed replacing. Locally, the demand for the chair declined. To thrive, the Malawian people had to expand their market beyond Malawi.
Design – Malawi Chair Styling Ideas
Today the chair is recognized far beyond Africa. Woven by hand using natural or synthetic rattan, the Malawi chair is much sought after. Favored by interior designers as well as homeowners, this chair complements a variety of decor styles. Include these ideas. Group chairs around a dining table. Gather four chairs around a Parsons Table and chairs for game nights. Pair two chairs on a front porch for a casual encounter with neighbors. The uses are endless for the iconic Malawi Chair, as you'll soon see.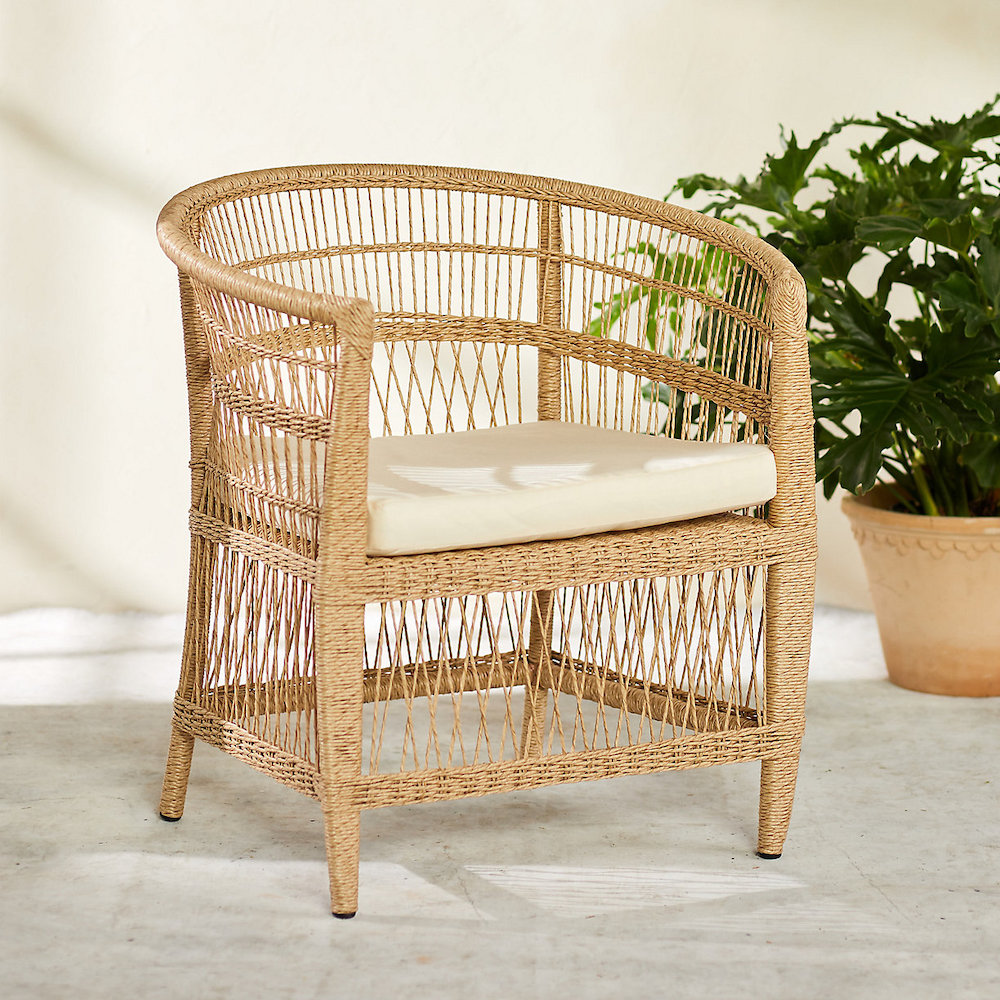 A simple yet beautiful design comprises two main chair parts. First, is the main chair frame. Second, is the chair seat. Made from ebony or African teak, the frame is often from a single piece of wood. Bent and shaped into a beautifully curved shape. This forms the chair's back and arms. The chair's curvature gives the barrel back appearance shape that makes this an inviting piece of furniture.
Once the frame is ready, the weaving process begins. Rattan strips are woven by hand onto the chair frame in intricate patterns. Strips are secured by special knots that local villagers learned from previous generations. The entire one-seater chair manufacturing process can take up to 10 days. And this hand-woven chair is made entirely from natural Malawian cane.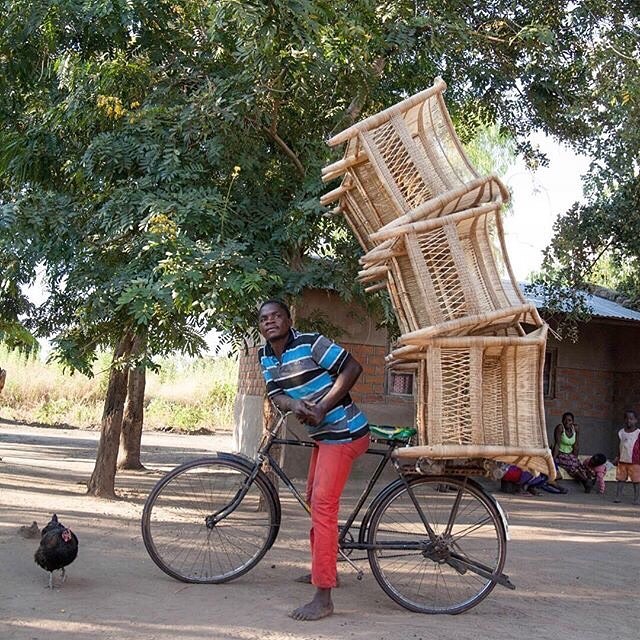 For centuries, the Malawi people have made Malawi furniture. This includes one-seater, two-seater, and three-seater chairs as well as other furniture. Hand-made in Malawi by a single craftsman, multi-seaters can take 14 days to complete. Once assembled, each chair is inspected and then transported to Cape Town, South Africa. From Cape Town, the chairs are shipped worldwide.
Difference Between Cane and Rattan – Malawi Chair Styling Ideas
The rattan plant grows abundantly in Africa. It is comprised of rattan and cane parts. As the rattan vines are stripped, two materials emerge from the stripping process. Rattan is the inner part of the vine. Cane is the outer part of the rattan vine plant. Both are utilized for making home furnishings. The weaving or wrapping process itself is called wicker. Wicker can be used with many materials, including cane, rattan, willow, reed, and bamboo.
Places for a Malawi Chair in the Home
Used for many home furnishings, cane and rattan are light, strong, and durable. My personal reason for choosing rattan and cane products is not only the appearance but the weight. These furnishings are easy to move around when needed. Solid wood furnishings are nice but require much more effort to move. The beauty of rattan and cane furnishings is they easily work well with solid wood furniture.
The barrel-shaped back and chair curvature of the Malawi chair make it incredibly comfortable. Use both indoors and out. In Africa, the chairs always remain outdoors. However, the temperatures in Africa tend to be not only warmer but drier. Made from natural materials, these chairs as all-natural materials deteriorate when wet. In wetter climates, these chairs should remain indoors or covered with a protected liner. Always keep your Malawi chair dry. Dry, then air out when the chair becomes wet or damp from high humidity. Use outside when the weather is dry with low humidity.
Unless cane is made from resin, it is not weather-resistant. Use cane furniture in an outdoor covered area. And when it is not in use, cover the cane furniture with a patio furniture cover.
Keep Your Malawi Chairs Looking Their Best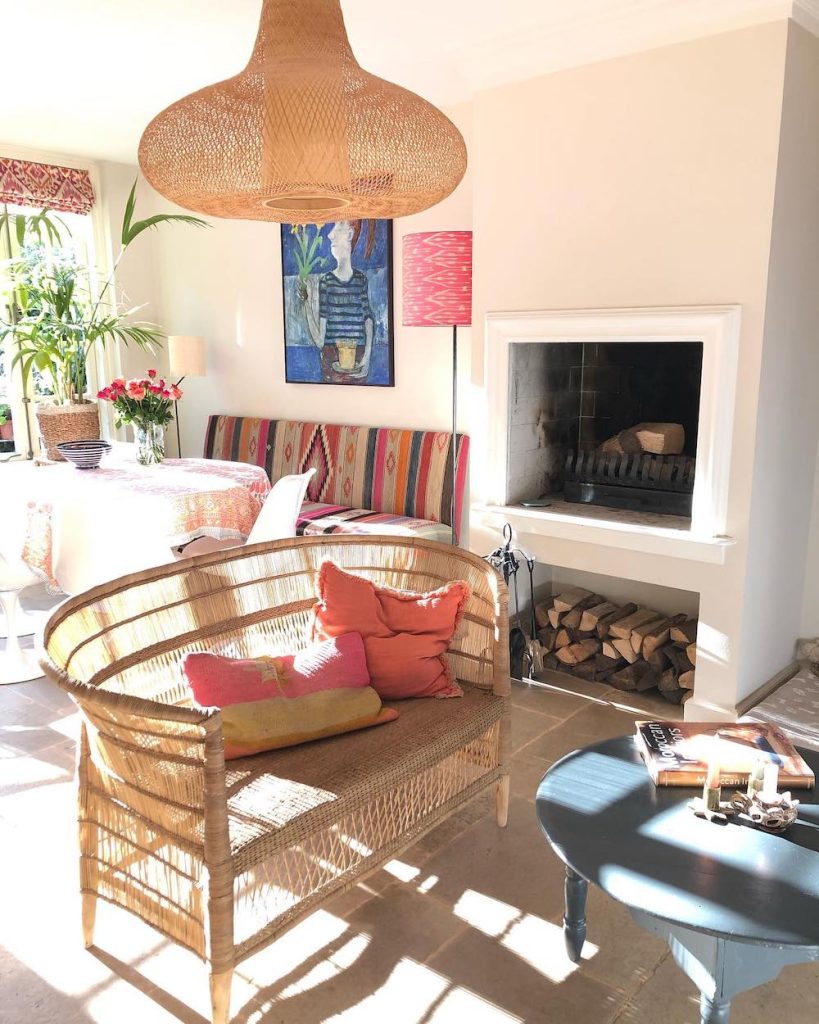 Below are tips for handling your chair.
Avoid direct sunlight and heat. Chairs should be kept away from sunlight. Heat can also damage the cane, making it brittle and prone to damage.
Maintain a low level of humidity in the room, especially over the winter months.
Never kneel or stand on cane furniture. This could potentially damage the cane. Make sure that when the furniture is in use, weight is distributed evenly across the furniture. Weight should not be concentrated in a single area.
Use a seat cushion on the chair. This helps prolong the life of the chair. The cushion helps by distributing weight across the chair.
Clean your Malawi furniture looking its best with regular cleaning.
Iconic Malawi – Malawi Chair Styling Ideas
Refresh your home's appearance with a natural Malawi chair. Perfect for a family room or in any living space.
Now we begin our list of indoor and outdoor ideas for a Malawi Chair. Take advantage of these pro tips when styling your home. Take a look.
Mix Blue with Green – Malawi Chair Styling Ideas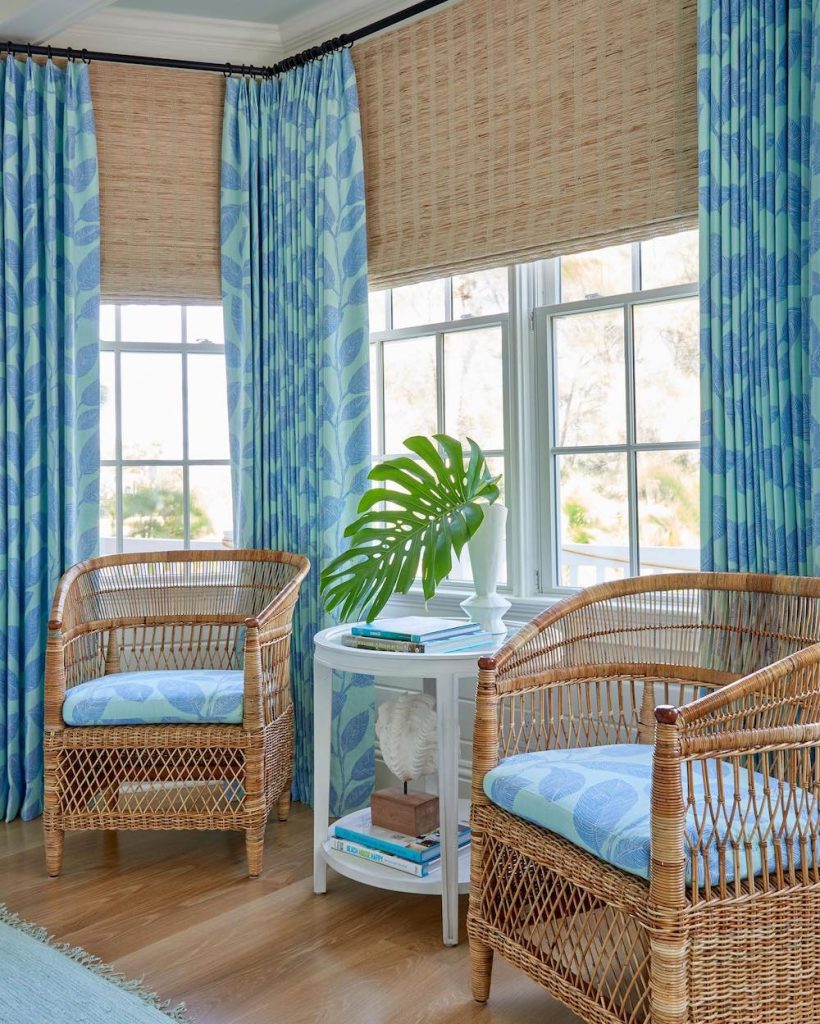 Blend blue with green, as in this guest bedroom designed by Mrs. Howard. Add a pair of Malawi armchairs in a natural finish by a sunny bay window corner. Bring warm textures and wood tones to a colorful guest room.
Group a Set for the Family Room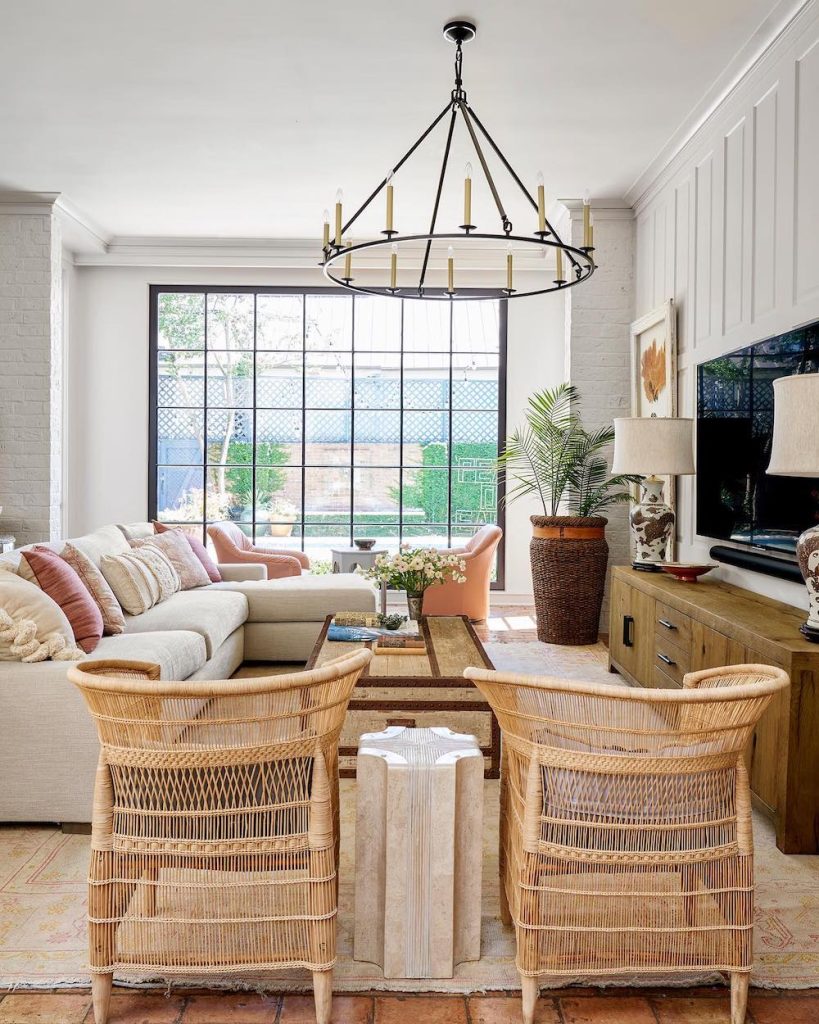 Gather a set of two chairs for the family room. Create a grouping of chairs next to a sectional sofa. Comfortable and casual for family time.
Service for 14 – Malawi Chair Styling Ideas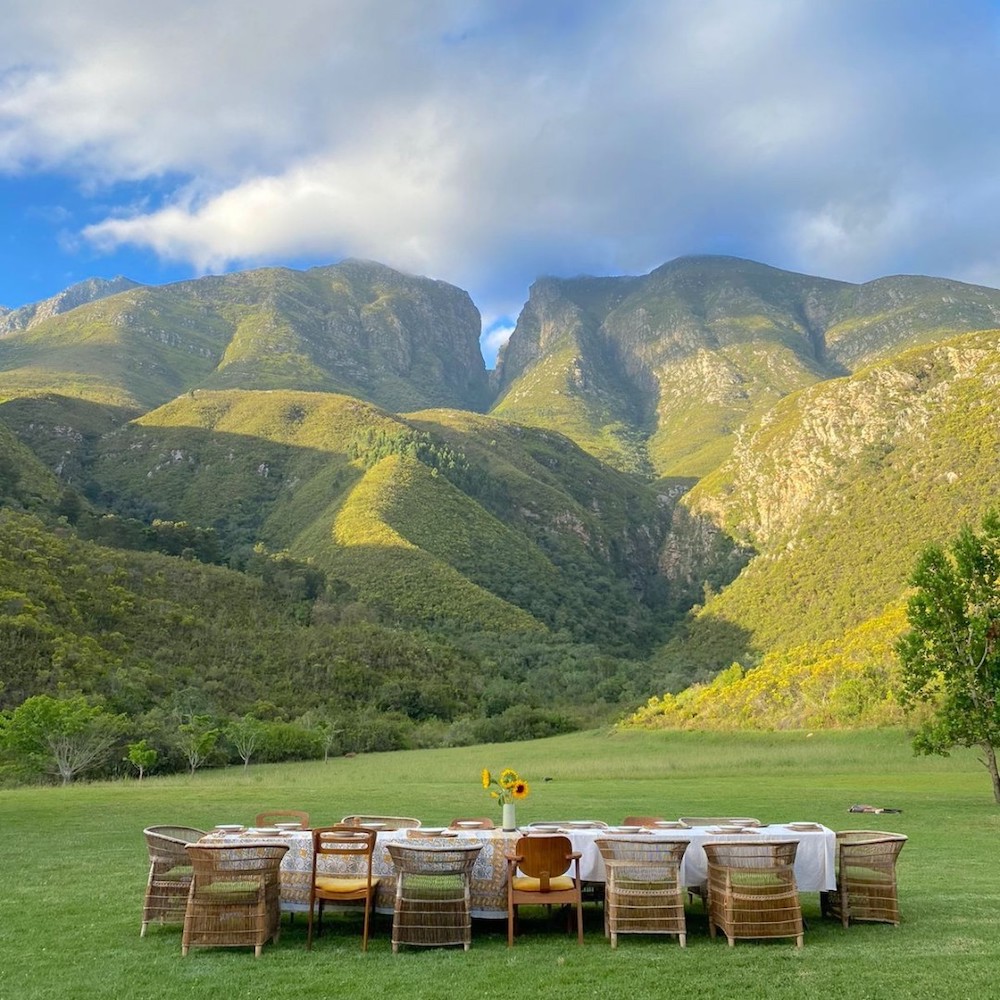 Celebrate a family outdoor gathering with a scenic natural background, a place like God's Window. Mix Malawi Chairs with other contemporary chairs at a large table gathering.
Work with It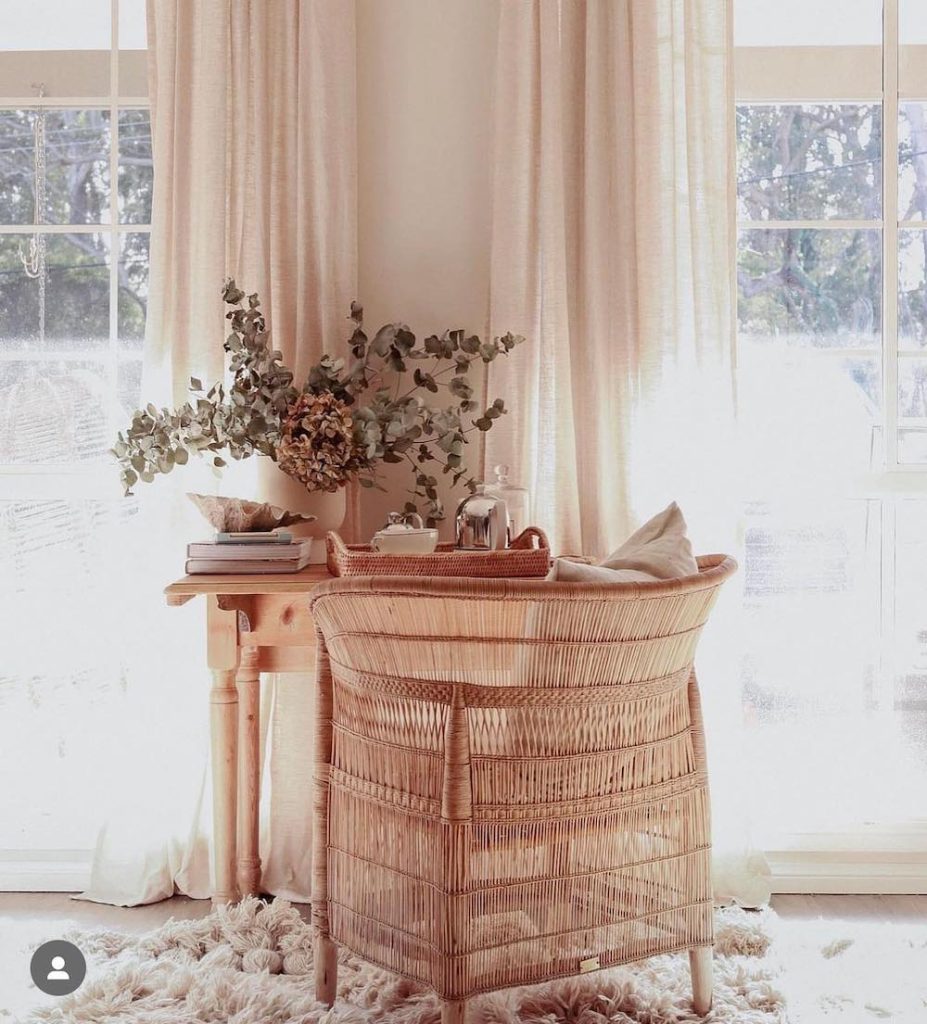 Give your workspace some style. Use a natural-finished Malawi chair with a work desk. Style it all naturally.
Make Way for Game Night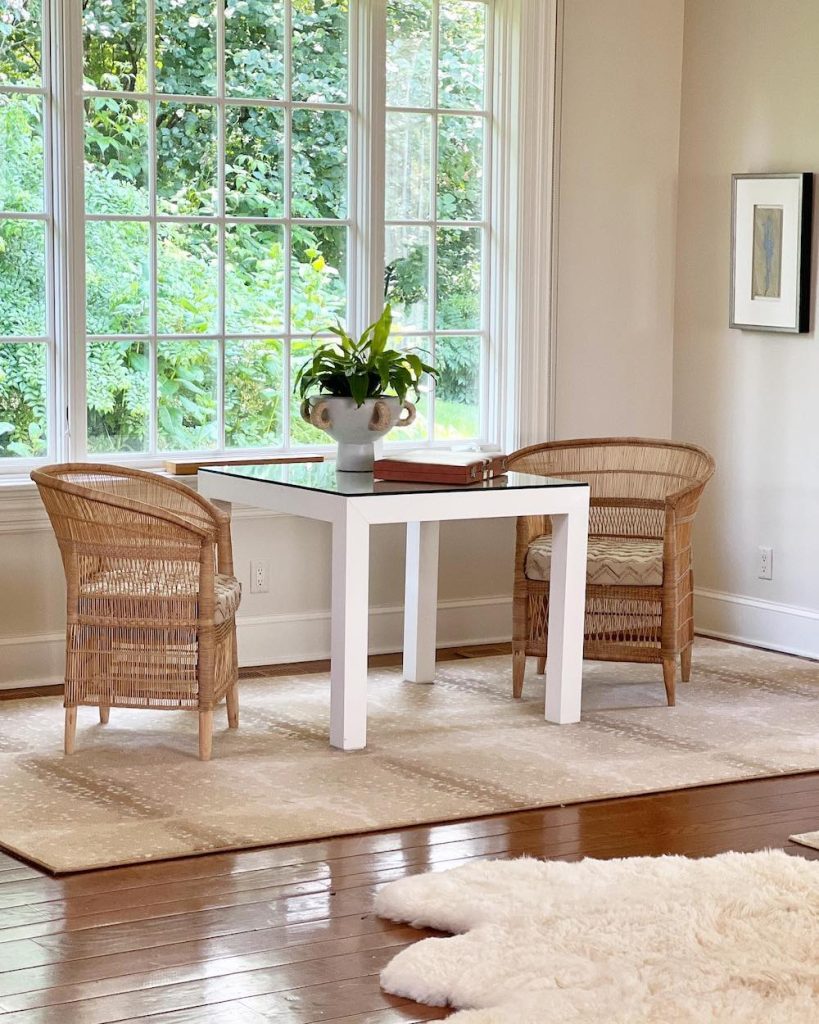 Cheer on for the game night with a 36-inch Parsons Table and Malawi chairs. Style it with fun in mind.
Style it Pretty – Malawi Chair Styling Ideas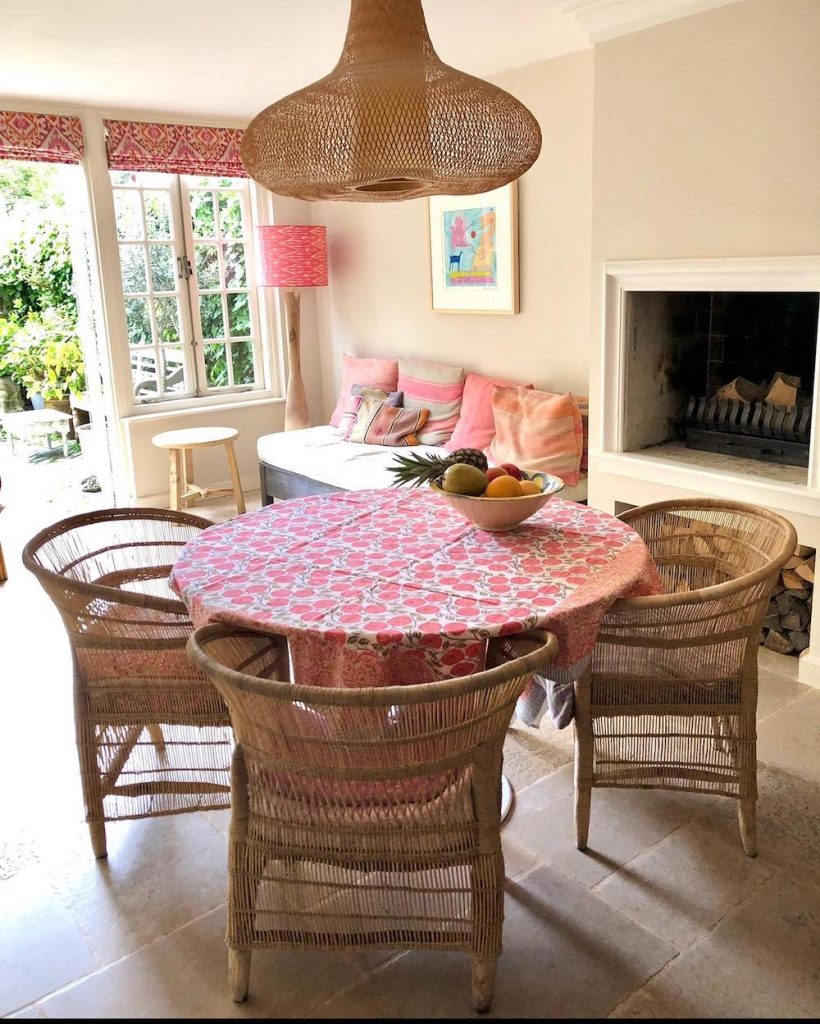 Start the day right with pink and chairs in a natural finish. Create a breakfast nook with beautiful pink accessories.
Design it for Formal Occasions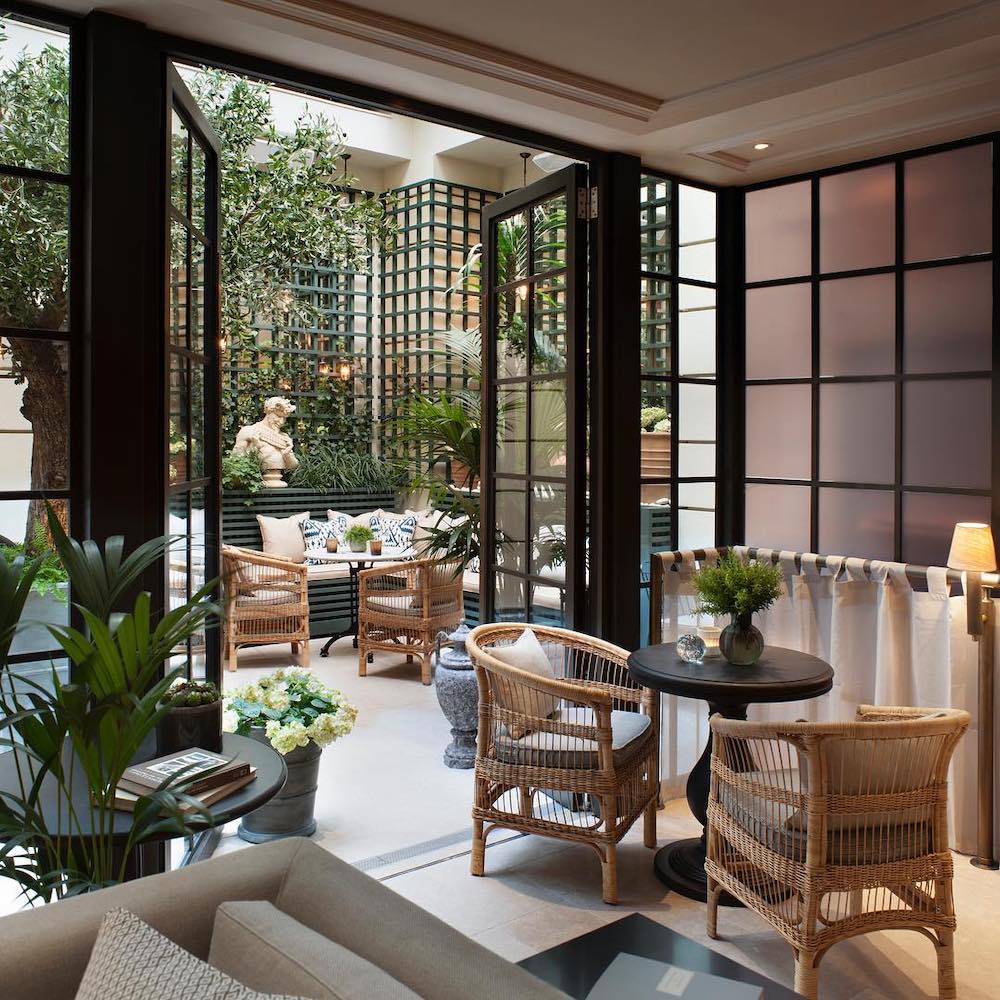 Add a little black to your decor. In this dining room, the black dinner table gives the indoor seating area a formality. A black dining table with black windows and doors paired with the natural Malawi chairs is a winning combination.
Take it to the Tropics – Malawi Chair Styling Ideas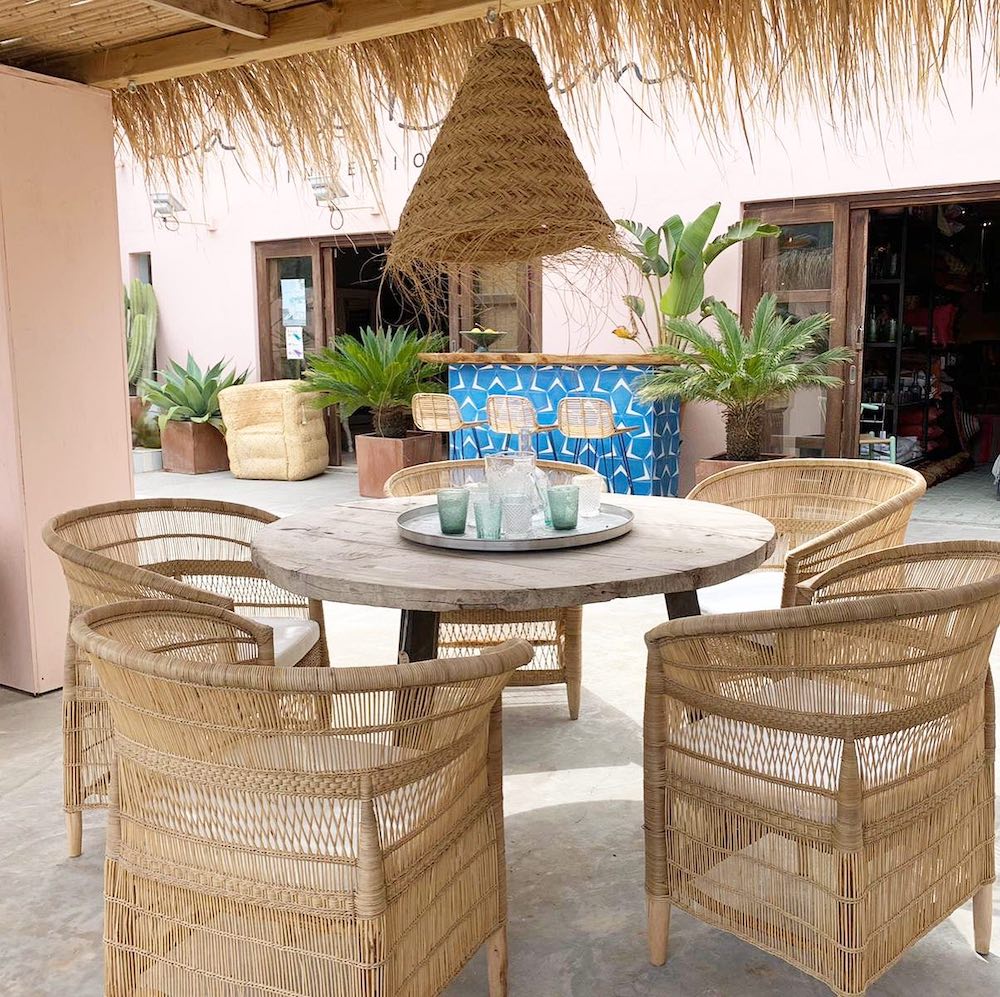 Slide, a set of 5 chairs beneath the dinner table under a covered outdoor patio. Stick to a tropical theme with the rattan pendant and tropical-like plants.
Anchor Your Chair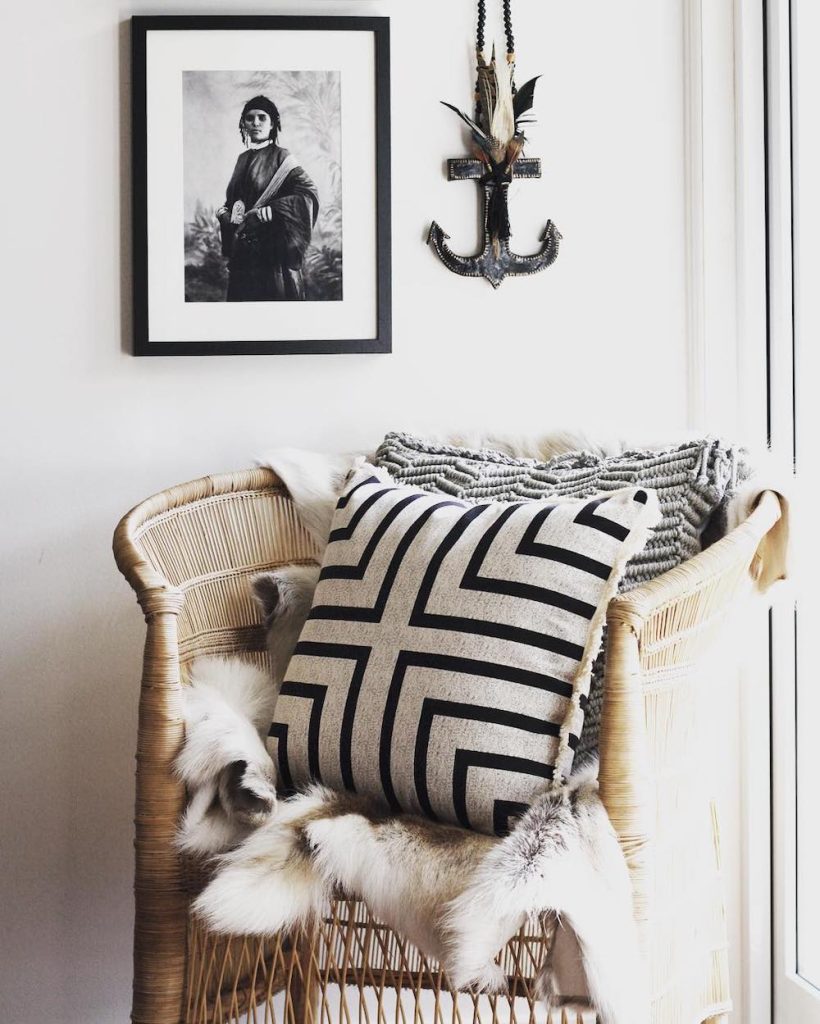 Pile on the texture over the natural Malawi chair. Add cream and black colored pillows. Style with a Baun Anchor Rosary Tribe.
Play it Retro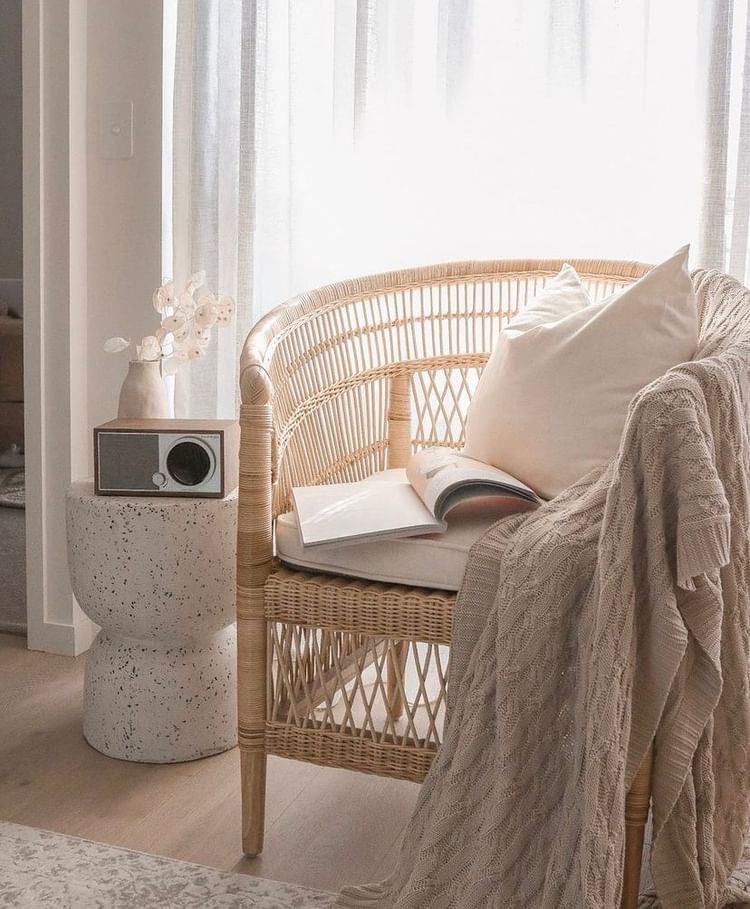 Give the occasional chair a retro-styled clock. Drop a stone end table by its side and sit back to relax. Malawi chairs work well in living spaces, reading nooks, study, bedrooms, or dining rooms. Malawi chair-like rattan furniture lends itself to many decor styles. Set one chair up with a coastal, Boho, and Scandi decor style.
Stay Poolside – Malawi Chair Styling Ideas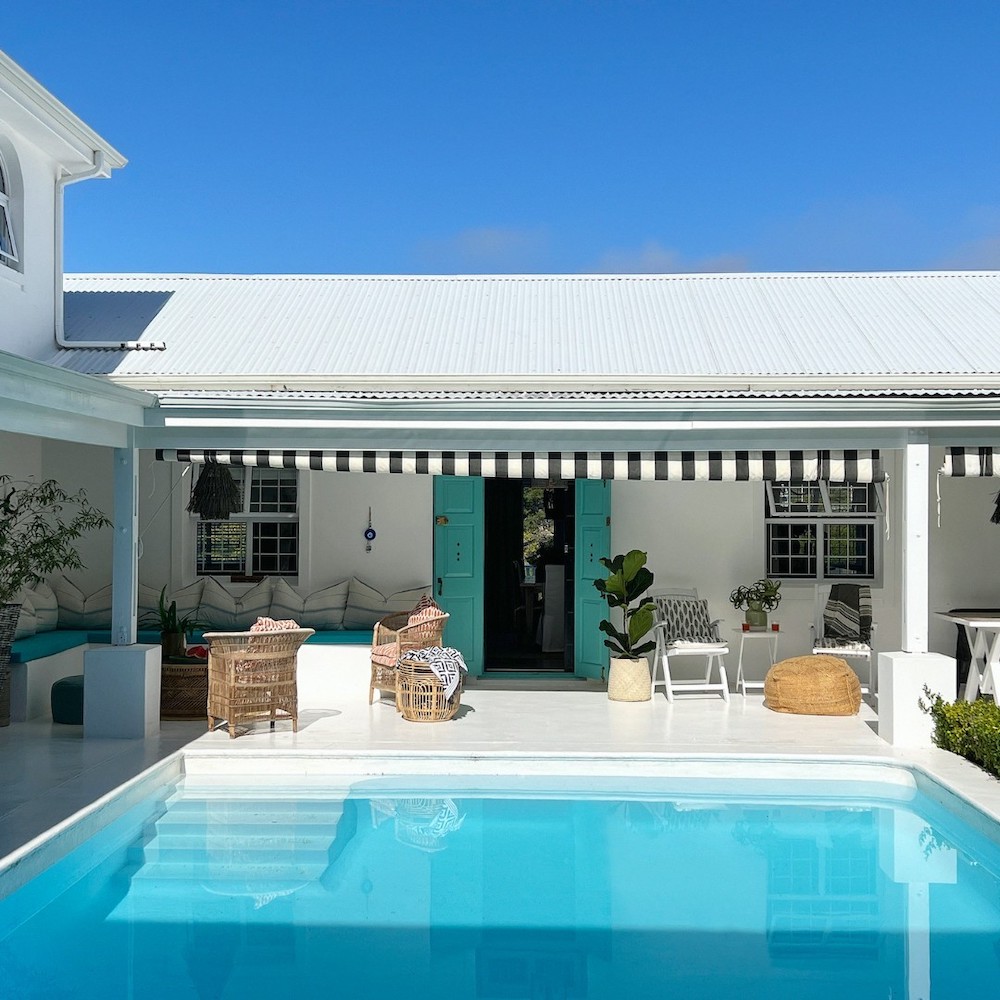 Compliment your sitting area with a pair of Malawi chairs. Bright and airy chairs by the pool.
Go for the White Armchair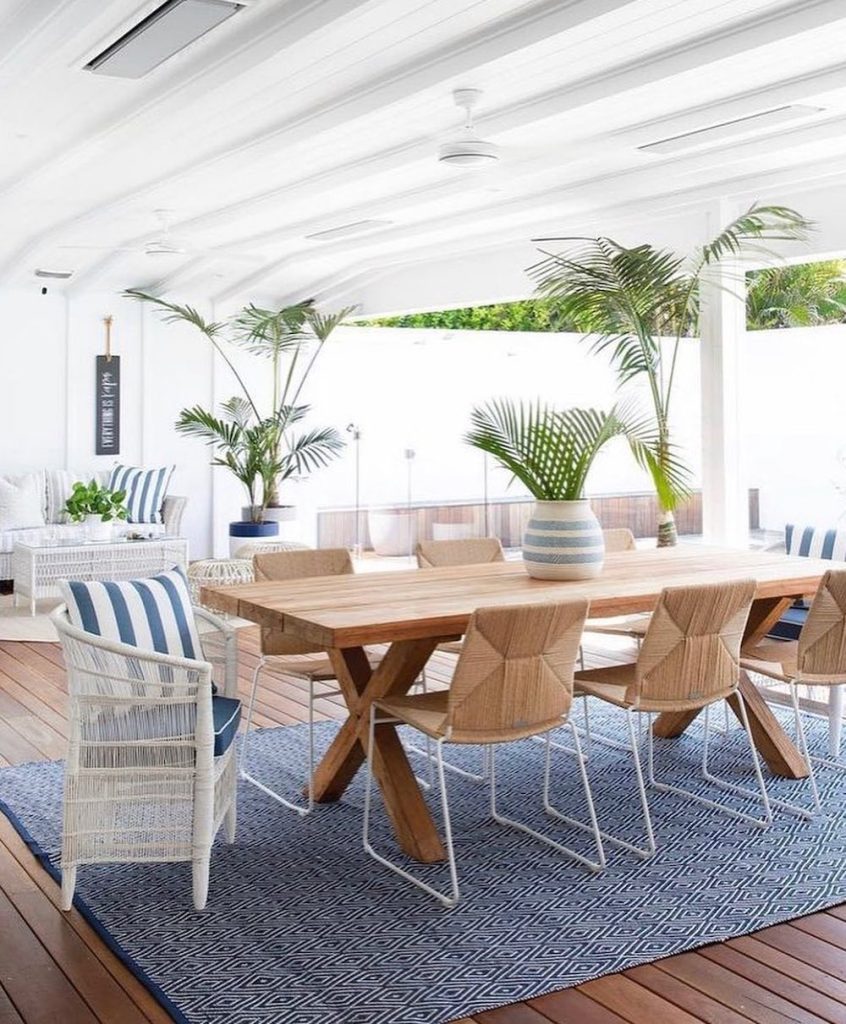 Add white Malawi armchairs at the end of a picnic-styled table. Styled in blue, white, and warm wood tones.
Color it Antique Brown – Malawi Chair Styling Ideas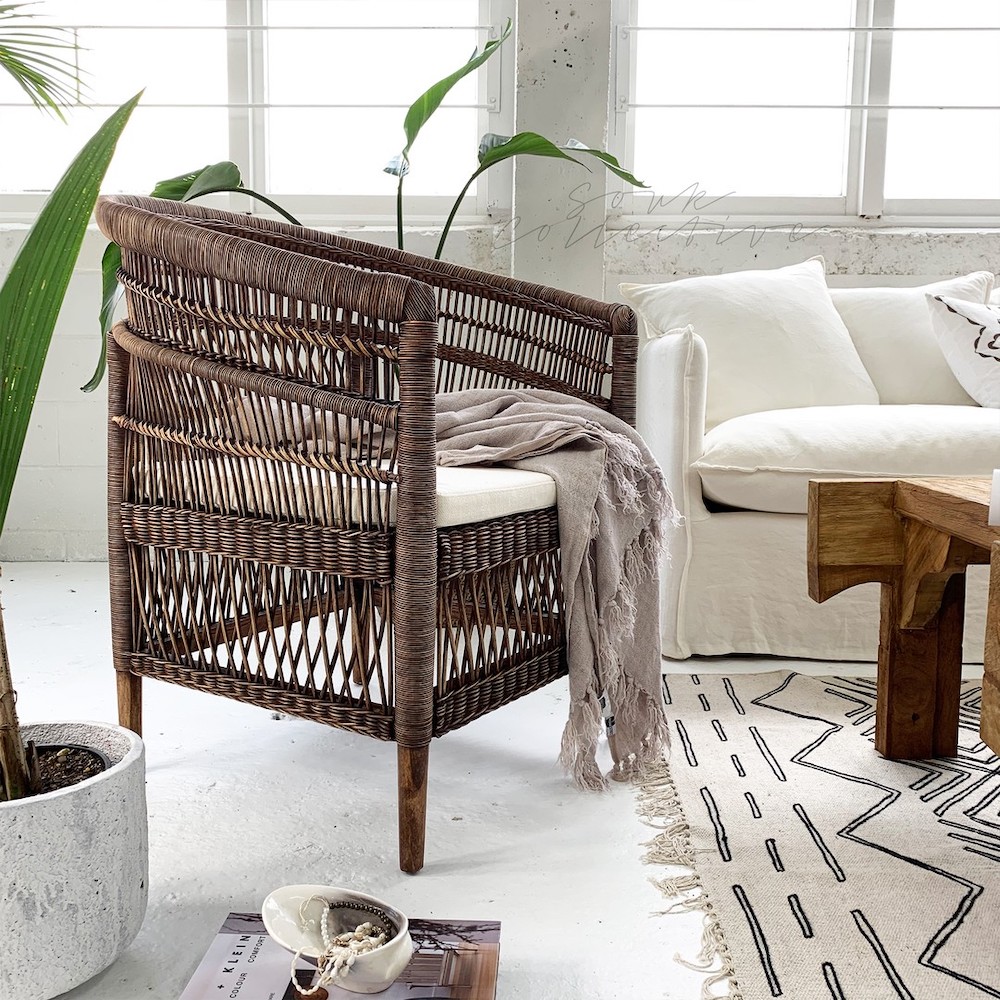 Add a side chair with an Antique Brown finish. Use houseplants, and the chair finish seems to pop. A soothing finish for a Malawi Chair.
Create a Veranda Setting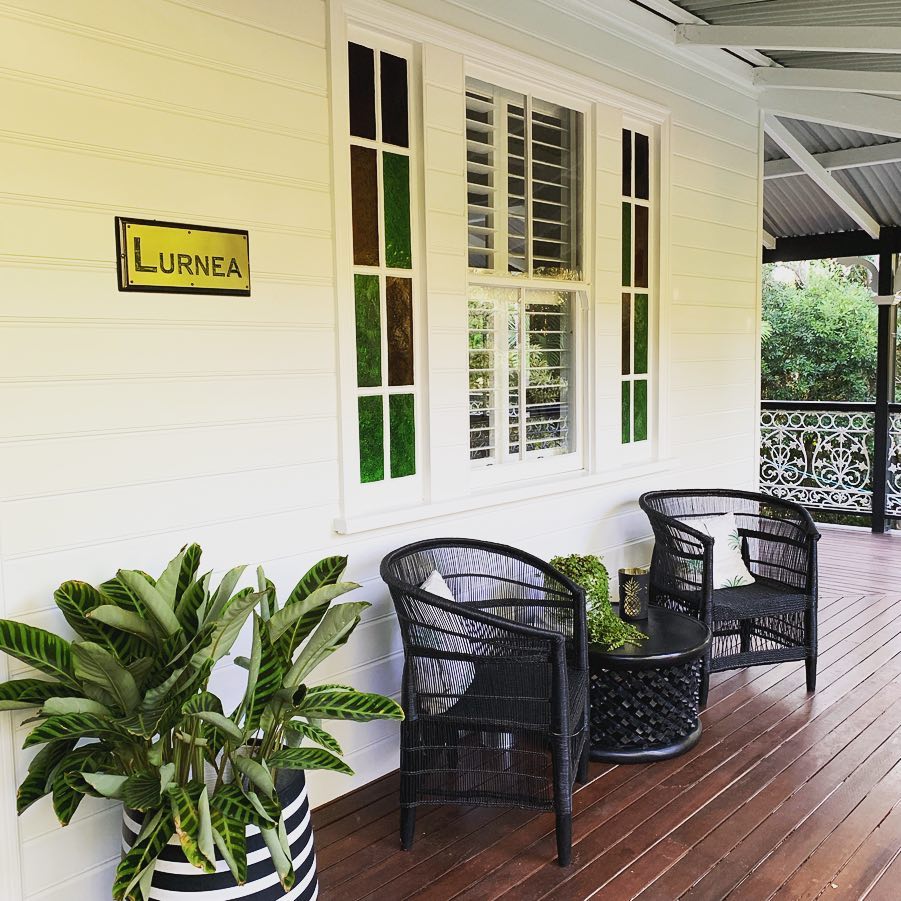 Style a sitting area under the veranda with a set of black Malawi Chairs. Such an inviting space with lush green plants. Sip tea while you greet your neighbors.
Hang a Set of Statement Artworks – Malawi Chair Styling Ideas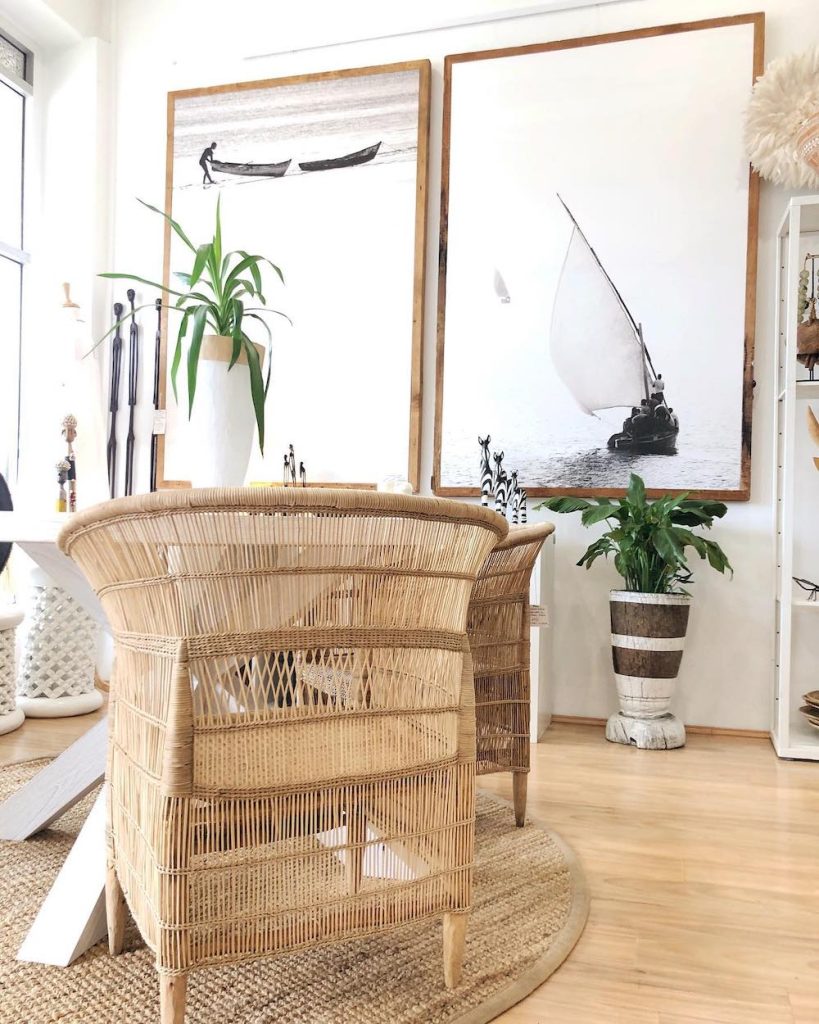 Expand your collection of artwork with a set of statement artworks. In this styling idea, the designer styles African artifacts along with artwork and the Malawi Chairs. Photographer David Ballam took the dramatic artwork in Mozambique.
Celebrate the Covered Porch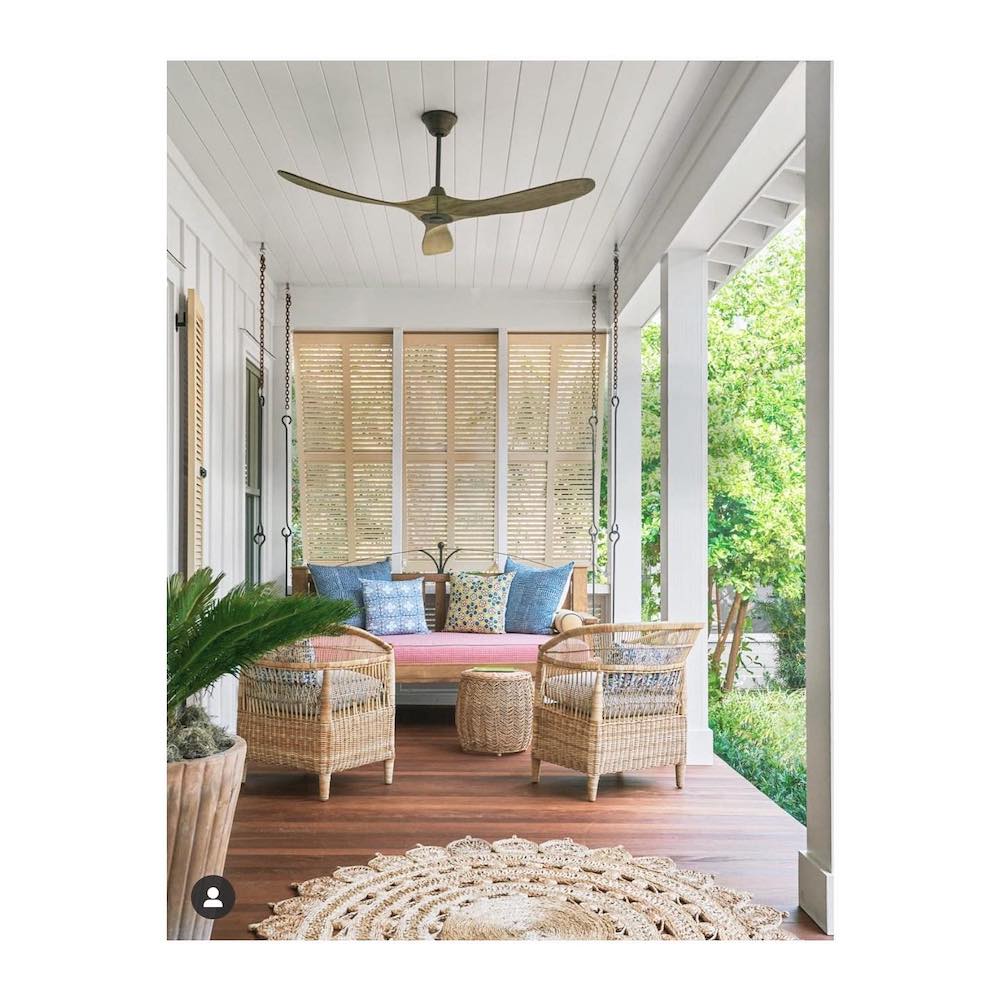 Design a covered porch with a swinging bench. Add a side table and a set of Malawi Chairs for some relaxation. Take a much-needed nap when all is done.
This ends our list of Malawi Chair decorating ideas. We hope you find some ideas that help you style your Malawi Chairs. Style a special space with your family and friends in mind.
Be sure to share with us which Malawi-style ideas are your absolute favorites. Let us know what you think.
Take a peek at our other posts for home decor inspiration. Drop us a line below in the comment section. Let us know all about your favorite home decor projects for your house.
Enjoy our other home decor-related posts for additional ideas.
Decorate your home with these great ideas. Check out our other posts for the interior and exterior of your home. Try these posts for additional decorating ideas this year.
Coastal sofas
Stone End Tables
Natural Rattan Sofas
Wicker Patio Sofas
White Wicker Sofas
Tulip Tables
Reach out to us with any questions. We love hearing from our readers. Thank you for dropping by and taking a look at our blog.
Mary
Pin this for Later: