White wicker sofas create a calming and serene atmosphere. Style wicker sofas with a white finish in a single-use setting or in a group setting. Attractive in many settings. Furnish your outdoor setting or indoor space with a wicker sofa. Whether you prefer a traditional style or a contemporary style sofa, wicker is easy to style with and maintain. In today's post, we are sharing white wicker sofas for indoor and outdoor spaces.
Are Rattan and Wicker the Same?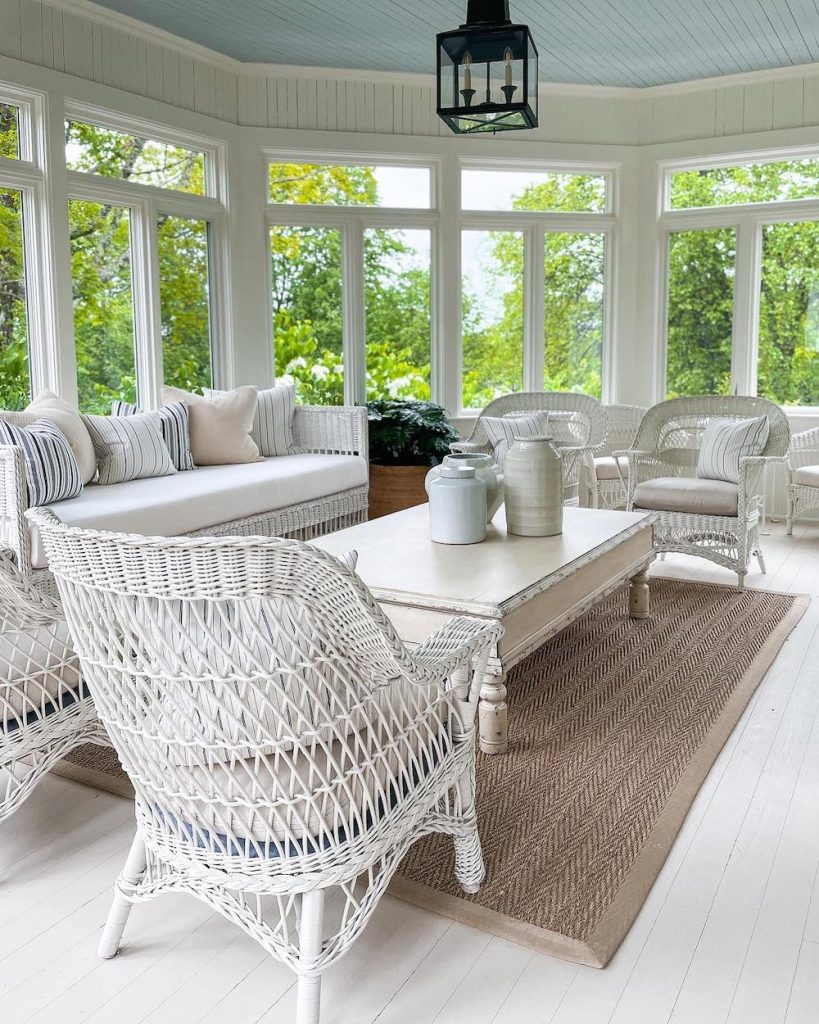 Sometimes there is confusion between rattan and wicker. Rattan is the actual plant that is grown. It is related to the palm family but grows differently. Rattan grows in the tropical lands of Australia, Asia, and Africa. The rattan plant grows on the forest floor in a creeping manner. Harvested by local farmers, the plant eventually surrounds the forest trees. Gathered by local farmers when matured. The rattan material is then prepared for use in furniture and household accessory construction.
Rattan grows in various sizes and widths. It is not only solid but durable as well. Rattan furniture is available in several stains and finishes. Again in this post, we are sharing white wicker furniture, specifically sofas.
Wicker is not material but a design process. Attaching rattan material to the furniture frame is the method used by furniture makers. Wicker is the woven process of wrapping the rattan material to the frame. There are two wicker patterns that are employed by furniture makers. Add strength to a furniture piece with a tightly woven pattern. Create an ornate and intricate design with a loose weaving wicker pattern. Furniture designers employ both methods for different designs.
The Design a Peacock Chair – White Wicker Sofas
Find an ornate and intricate pattern design on the classic Peacock Chair. For the chair back, the Peacock chair has a looser weave to create an ornate and beautiful design. Whereas, the seat of the chair has a tighter weave pattern. Built for strength and support of the seat occupant. The use of both weave pattern designs is employed in this chair design. One for design and attractiveness and the other for pattern design for strength and support.
Indoor and Outdoor Spaces – White Wicker Sofas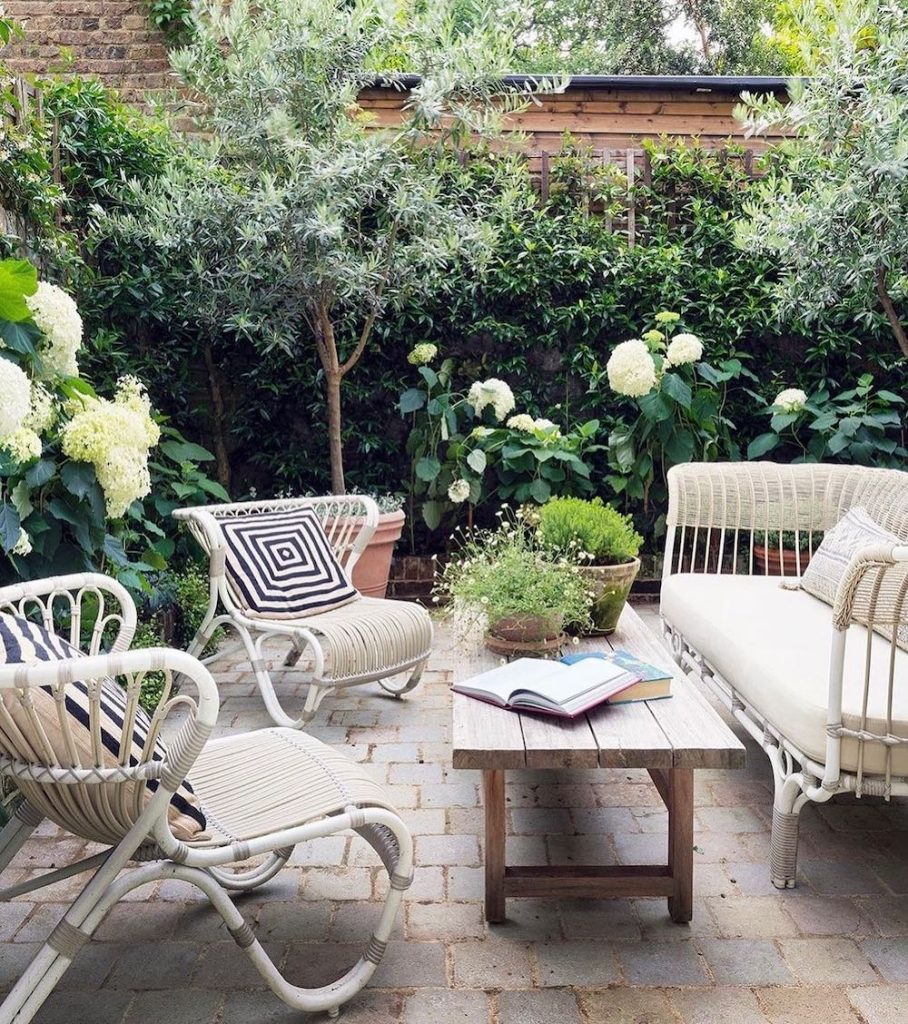 Below is our list of sofas for your home. Take a look. Drop us a line in the comment section below. Let us know about your decor project. We always love hearing from our readers.
Keep it relaxed. Design it casually with a white wicker sofa for a timeless and elegant style. Bring the summertime on.
This ends our list of white wicker sofas for the home or patio. Design the home space you want with a relaxed, laid-back style using a wicker sofa. Be sure to take a look at our other posts for home and patio inspiration.
Enjoy our other home decor-related posts for additional ideas.
Decorate your home with these great ideas this season. Try these posts for additional decorating ideas this Summer season.
Deck Boxes
Polywood Benches
Adirondack Chairs
Acapulco Chairs
Wicker Patio Sofas
Outdoor Patio Umbrellas
Outdoor Chaise Lounge
Reach out to us with any questions. We are always ready to help you out. Thank you for dropping by and taking a look at our blog.
Mary
Pin this for Later: