Best Peacock Chairs for special days, events, and celebrations. In today's post, we are sharing the best peacock chairs for special family occasions. Chairs that are designed similar to that of a throne. And gives you the feeling of sitting on a throne. In fact, they make you feel like royalty because of the chair back wide fan design. This unique design is the iconic wicker Peacock chairs used in the 1970s. The chair back wraps around your back and above your head. A dramatic and flattering backdrop that is picture-perfect. Take pictures of your friends and family sitting in this icon chair. Create lasting memories with a peacock chair. Made from natural rattan materials for durability and strength.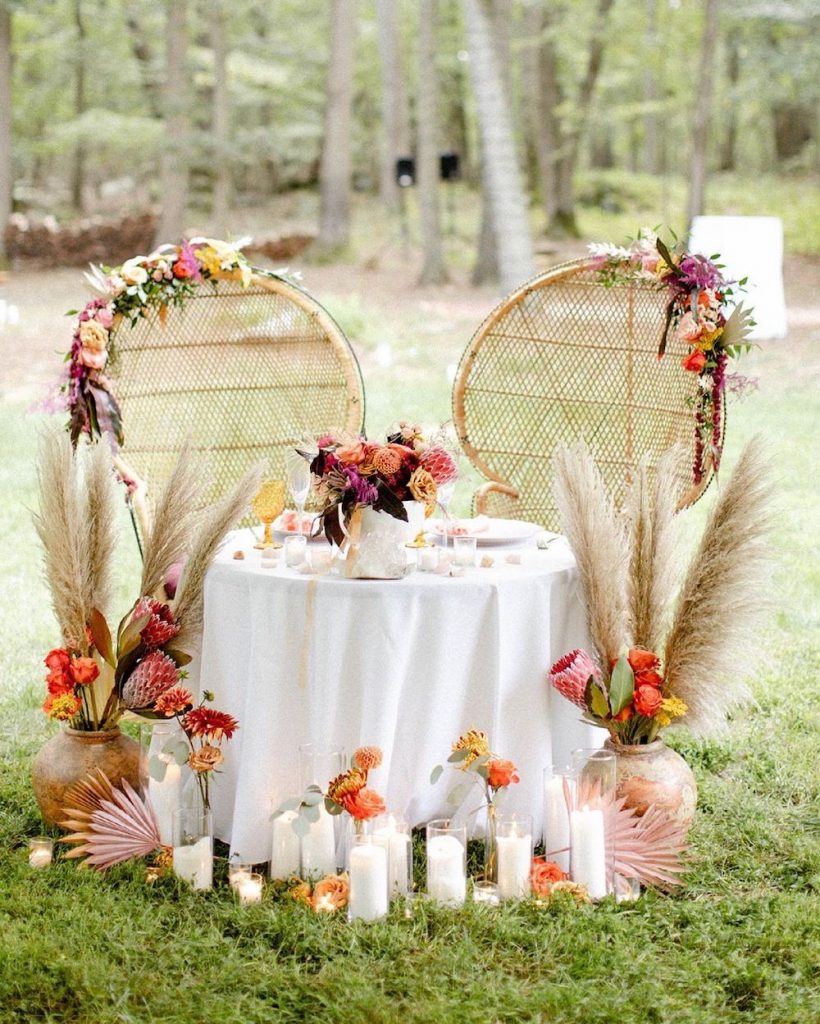 As you can see in the image above, the peacock chairs can easily be adorned with flowers. Attach fresh, dried, or faux flowers to the chair's fan back. Fresh flowers will be a little pricier than faux flowers. Use flowers that fit your budget if you'd like to wrap your chair with floral stems.
Style it Bohemian – Best Peacock Chairs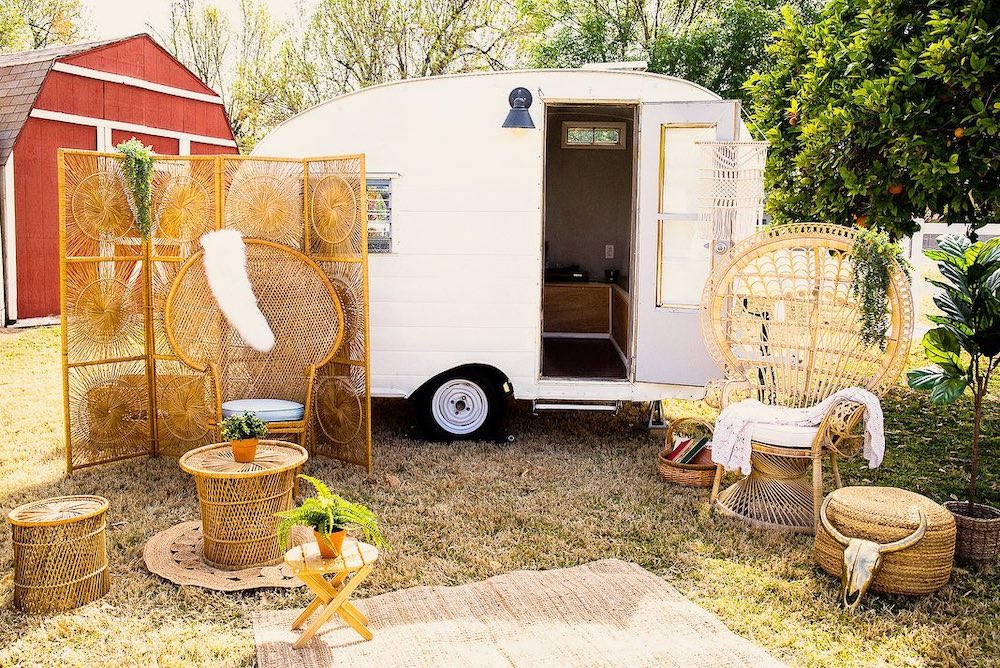 Used in a Bohemian-styled setting frequently, these chairs work beautifully in casually decorated homes too. However, they also are popular in tropical, coastal, and beach-decorated homes. You may also have seen a set of peacock chairs used for a wedding party. At a wedding party, the two peacock chairs are usually reserved for the bride and groom or the guests of honor.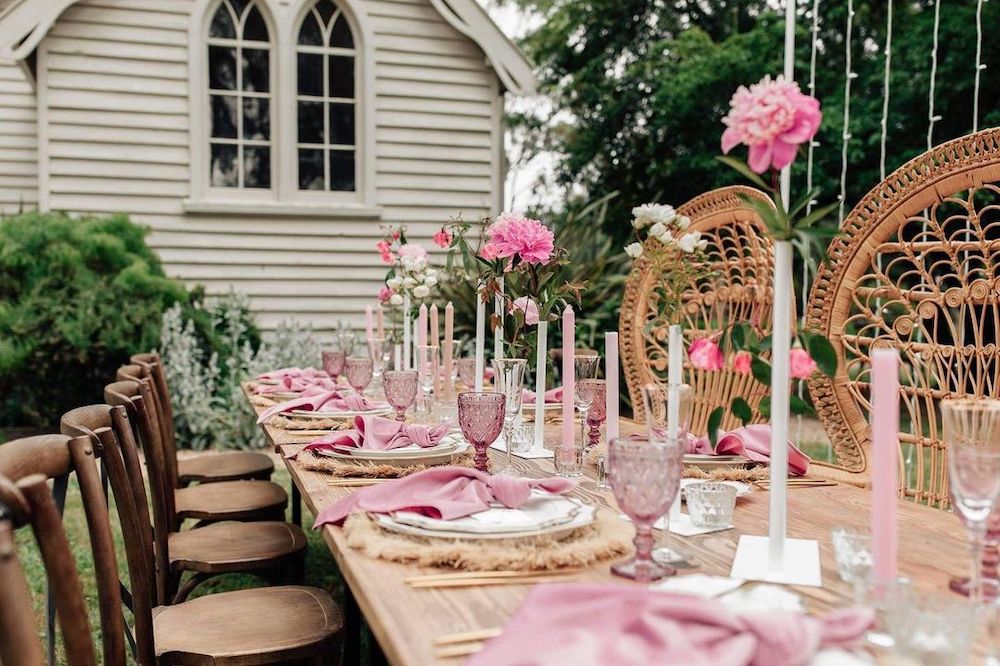 Although peacock chairs seem more casual and laid back, they can be transitioned into a more formal setting if needed. These chairs are perfect for an event, celebration, or special occasion.
We rounded up a selection of the best peacock chair picks. Take a look at these elegant, royal-like chairs for the home.

Need Some Inspiration for Your Peacock Chair?
We'll show you a few ideas to help you decorate your space with a peacock chair. 
Prop a Rattan Screen Against the Wall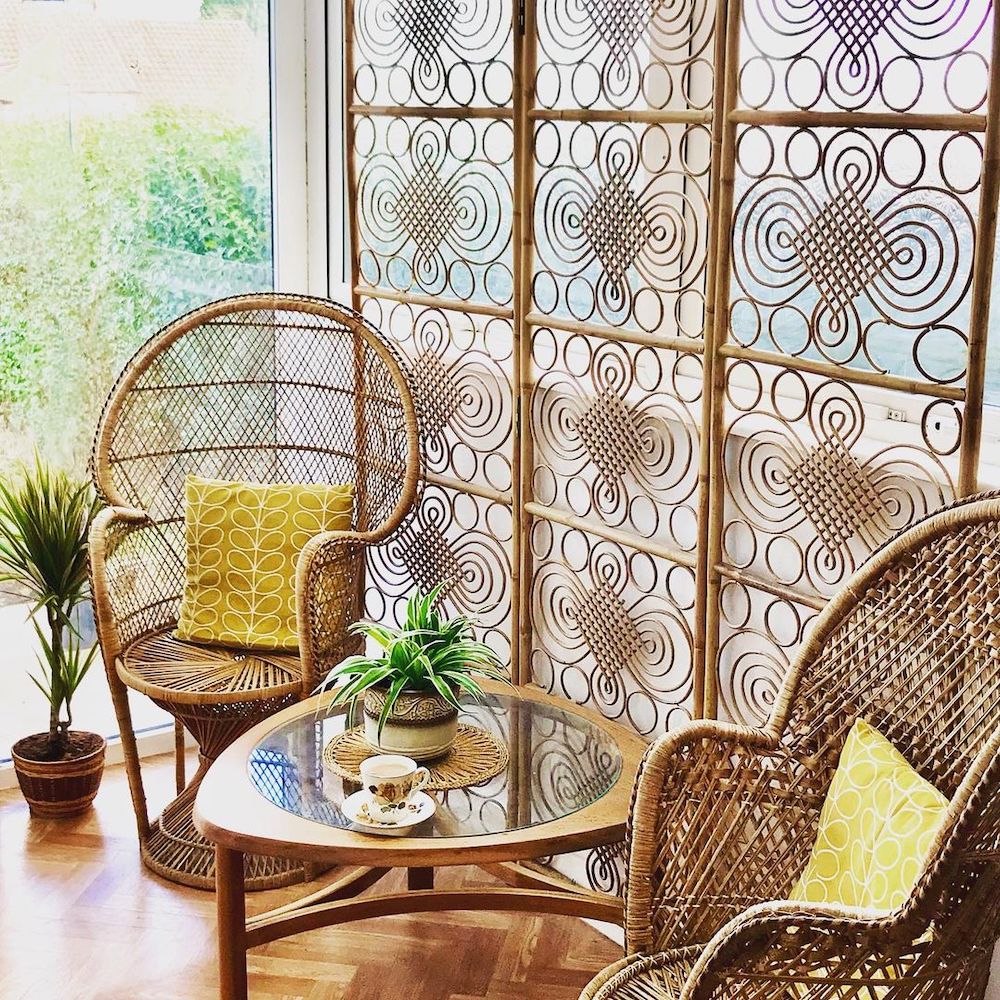 Use more rattan in your room. Behind this set of chairs is a rattan screen that adds vertical interest to the room. So bohemian and tropical island perfect. We love that screen!
Add a Welcoming Chair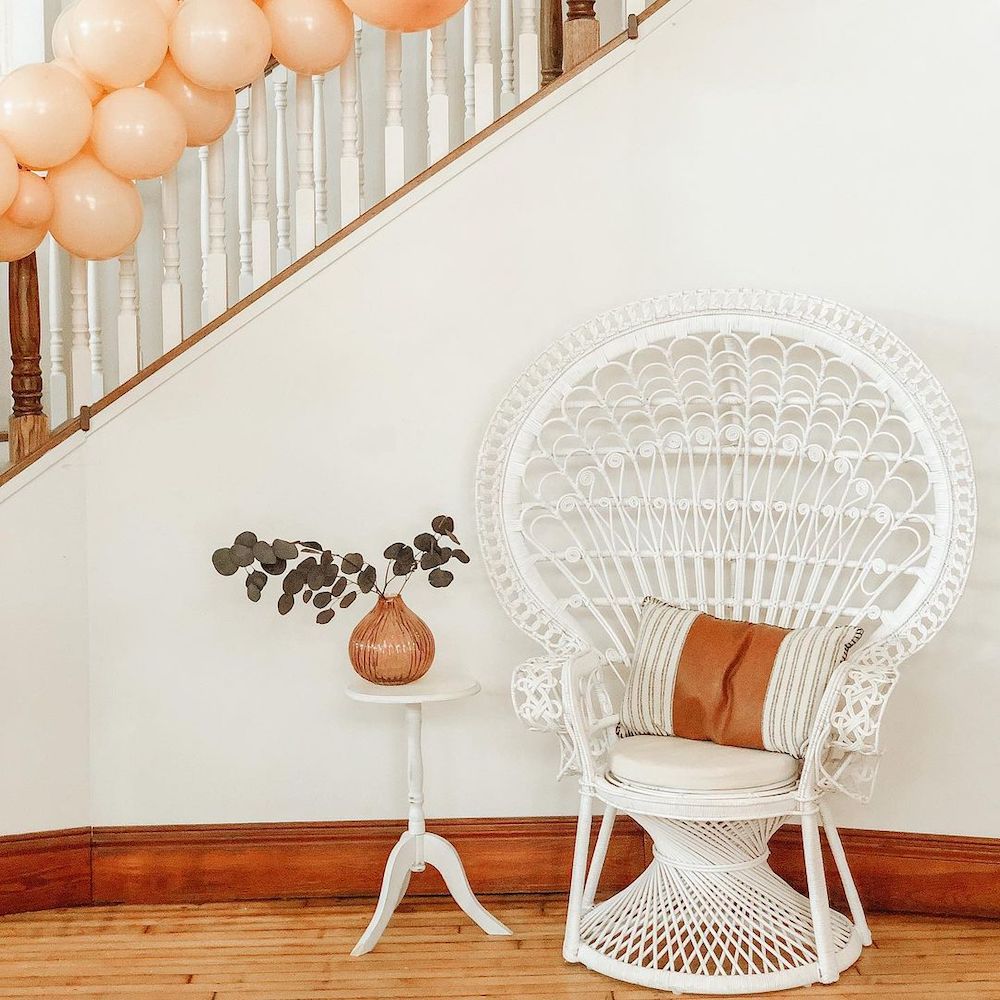 Add a chair to the entryway for a big impact. Keep a side table nearby for drinks.
Create a Green Room Space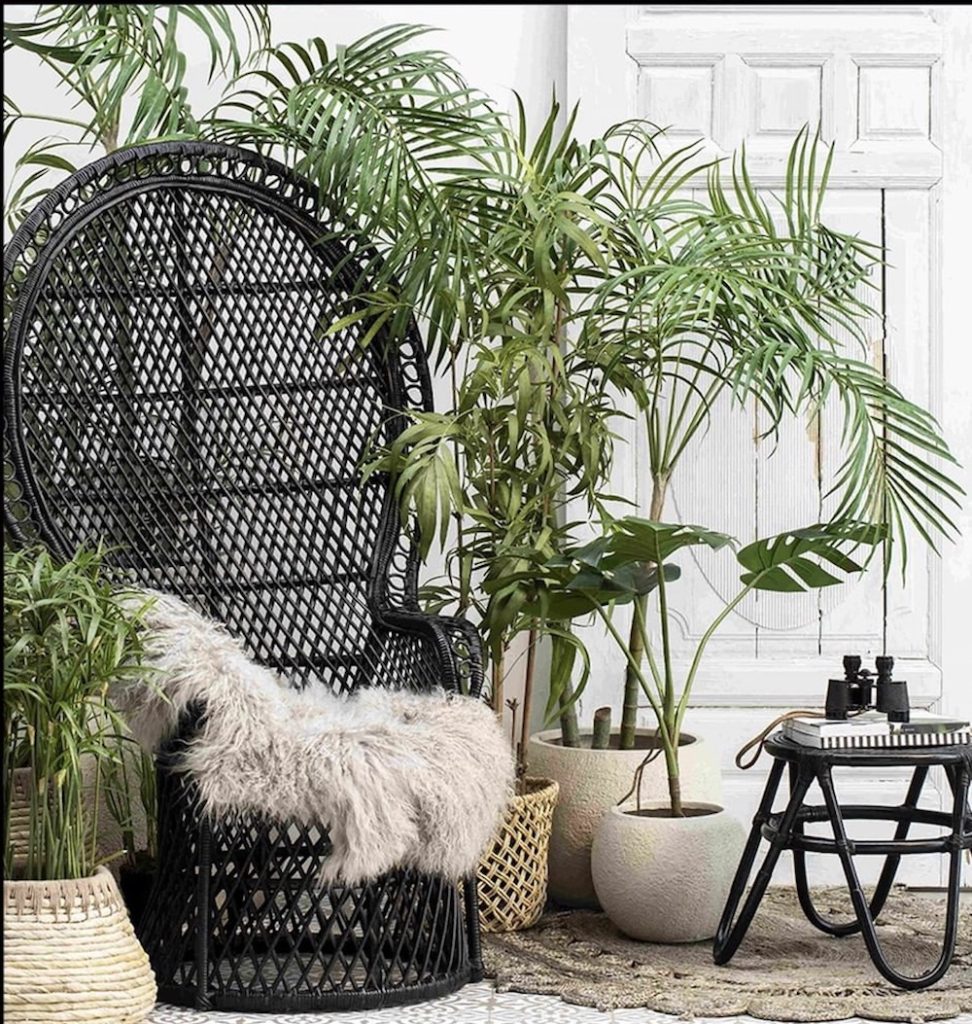 Style a green room with your peacock chair. Add a few houseplants to your sitting space for a relaxing space.
In Closing – Best Peacock Chairs
This ends our list of peacock chair picks for the home. Enjoy your Summer this year with a new Peacock Chair. We hope that this list was helpful to you. And helps in your selection with a celebratory chair.
As an additional resource, be sure to check out our coastal decor post. You'll find helpful decorating tips for styling your home. Take a look at 12 Ways to Add Coastal Decor to your Home post. And for coastal home decorating, check out our other coastal decor posts below.
Enjoy our other coastal related posts for additional ideas.
Reach out to us with any questions you have. We always love hearing from our readers. And are always ready to help you out. Thank you for stopping by our blog.
Mary
Pin this for Later: