Chaise lounge decor ideas to create the best restful space. Whether you are creating a restful space or a special place for reading, you can't go wrong with a chaise lounge. Bring a touch of elegance to your home with a chaise lounge.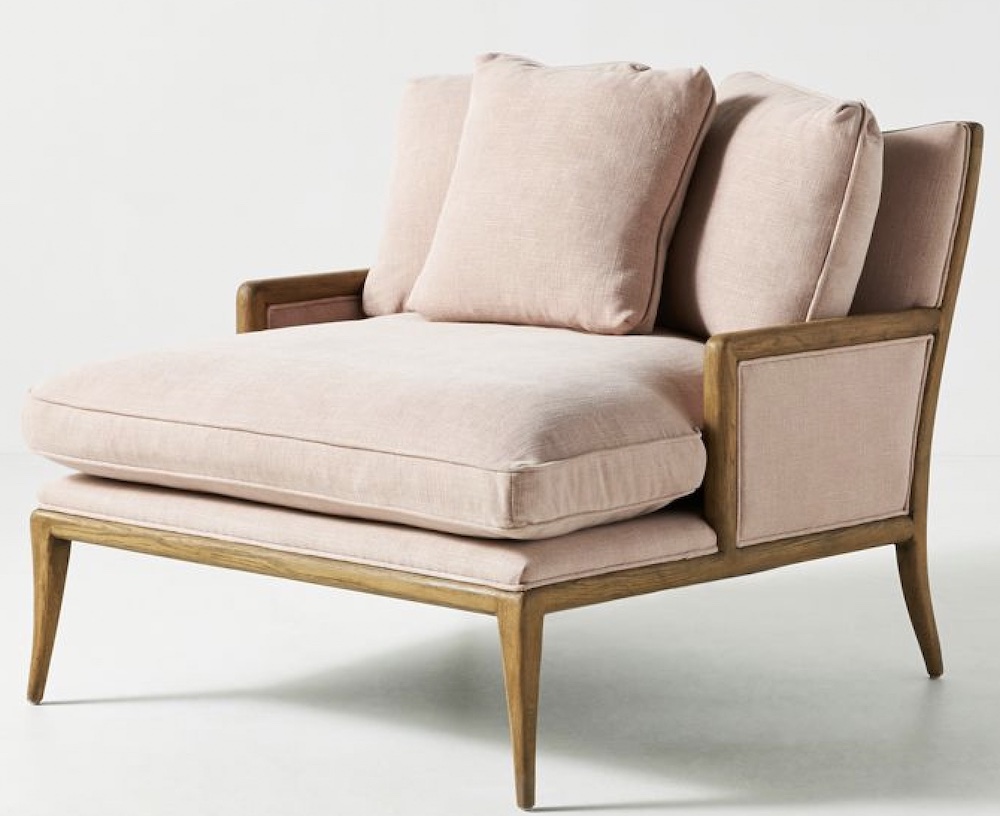 These comfortable lounges are popular both indoors and outdoors. Outdoors chaise lounges are used on a deck, patio, and of course by the pool. In today's post, we are sharing chaise lounge styling ideas for the home's interior. Perfect for adding extra seating or to create a space where you can take a quick nap when you feel you need it.
Sit Back and Relax – Chaise Lounge Decor Ideas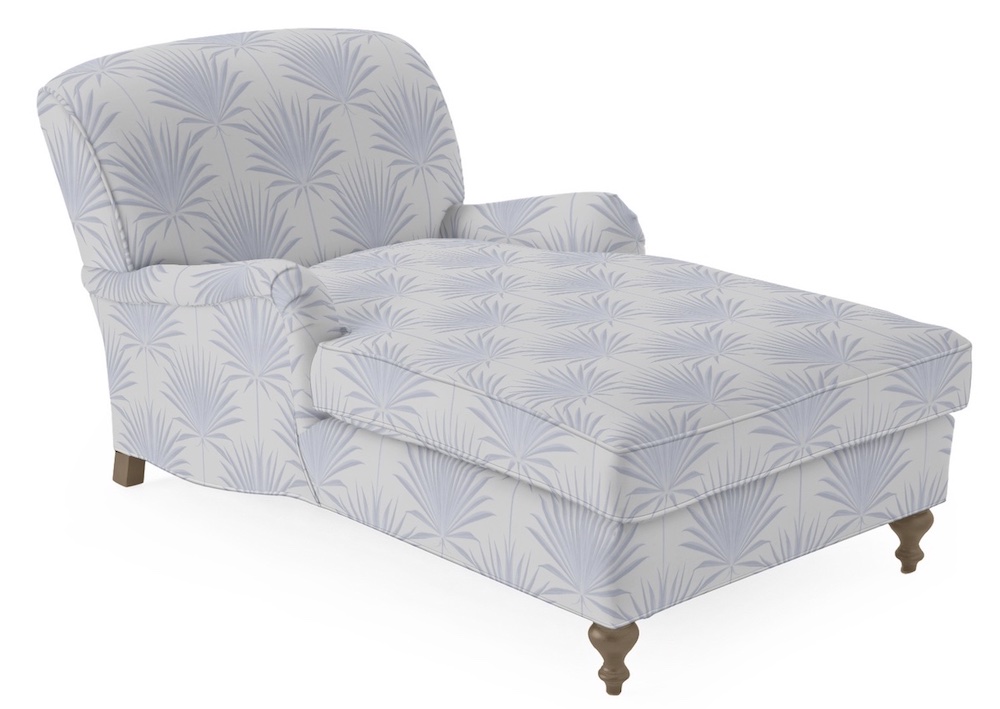 The lounge chair is sometimes called a "chaise longue" by the French. Meaning "long chair" as in the seat is extra-long enough to prop your legs up while sitting down. The chair back is often in a reclining position as well. The idea is to provide a comfortable chair that can be used for relaxing or reading while in a reclining position.
The extra-long chair has a history way back to ancient Egypt. In fact, you might have seen movies with Cleopatra reclining in a chaise. The chaise lounge symbolizes wealth and elegance. Over the years, the ultimate reclining chair for relaxing has had many names. Sometimes referred to as a chaise, daybed, settee, fainting couch, lounge chair, as well as other names.
During the Victorian Era, the chair or fainting couch gained in popularity as a place for ladies to rest. These chairs were especially in demand in warmer climates when one sought refuge from the oppressive heat conditions.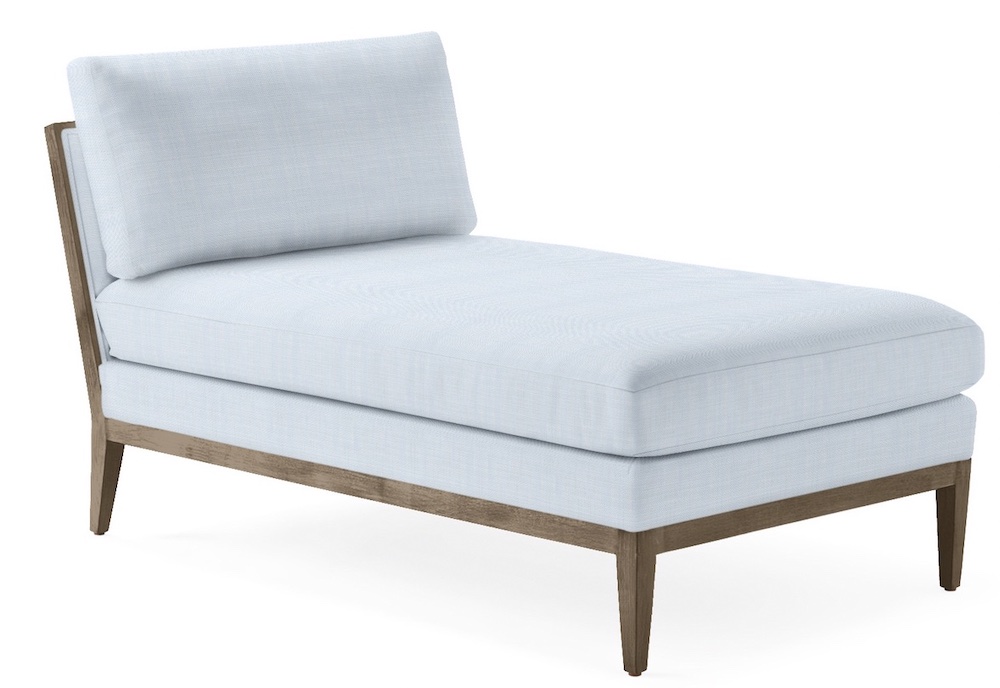 As mentioned earlier in today's post, we are sharing 14 ways to style your home with a chaise lounge chair. These are ideas to inspire you to style your best lounging space.
And on to our list of inspirational ideas for styling with a chaise lounge in your home. Take a look. Be sure to drop us a line below in the comment section. Let us know all about your favorite styling ideas.
Style it Blue and Green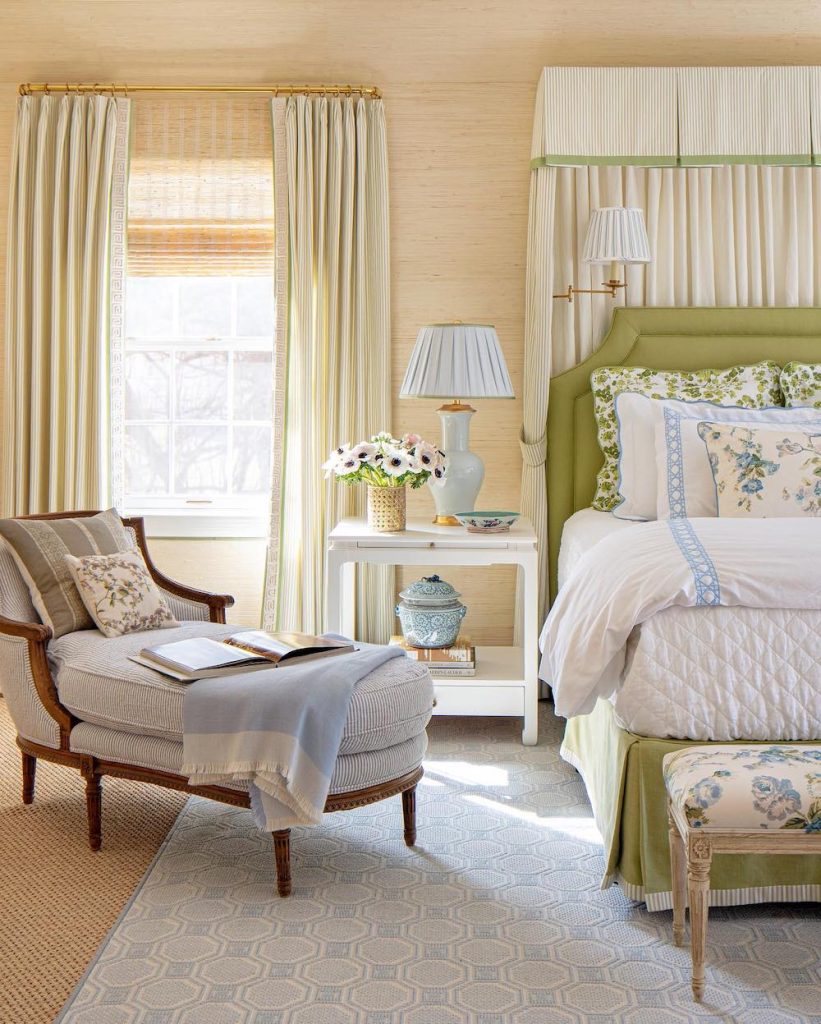 Go organic with green and blue accessories. We love the mixing of green with blue textiles and accessories. Colors of peacefulness and serenity.
Give Your Guest Bedroom the Blues – Chaise Lounge Decor Ideas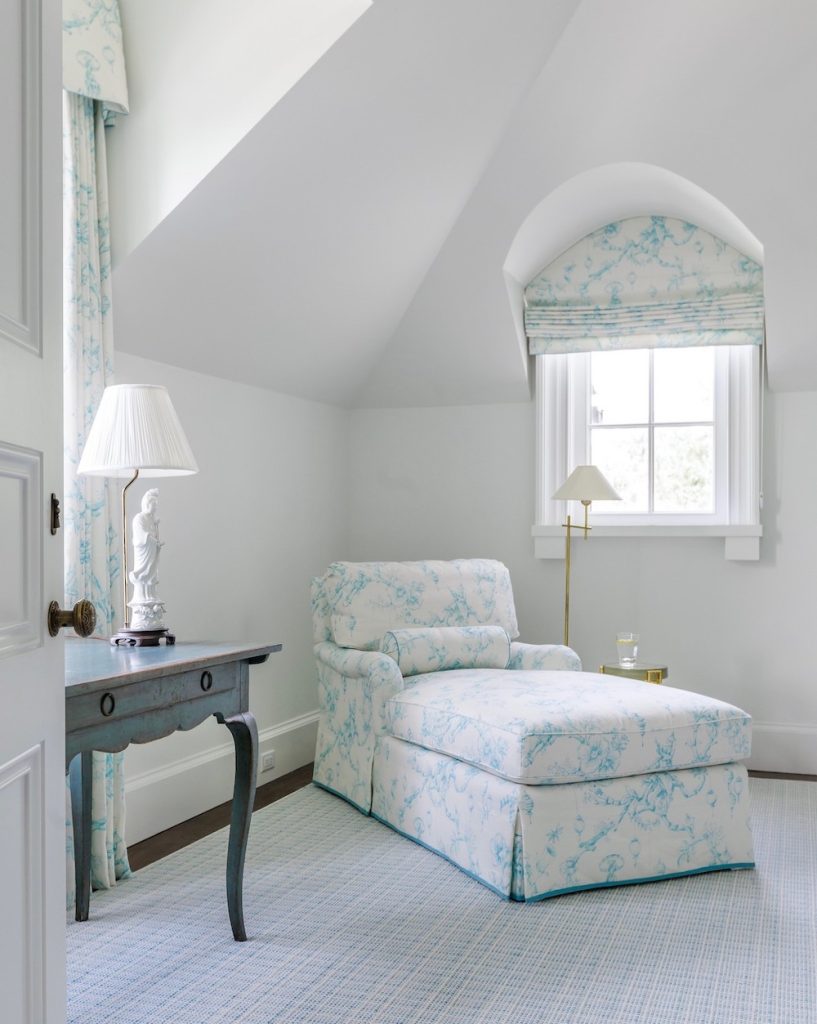 Style your lounge chair in blue and white fabric. Use blue furnishings against a crisp white background.
Use Woven Accessories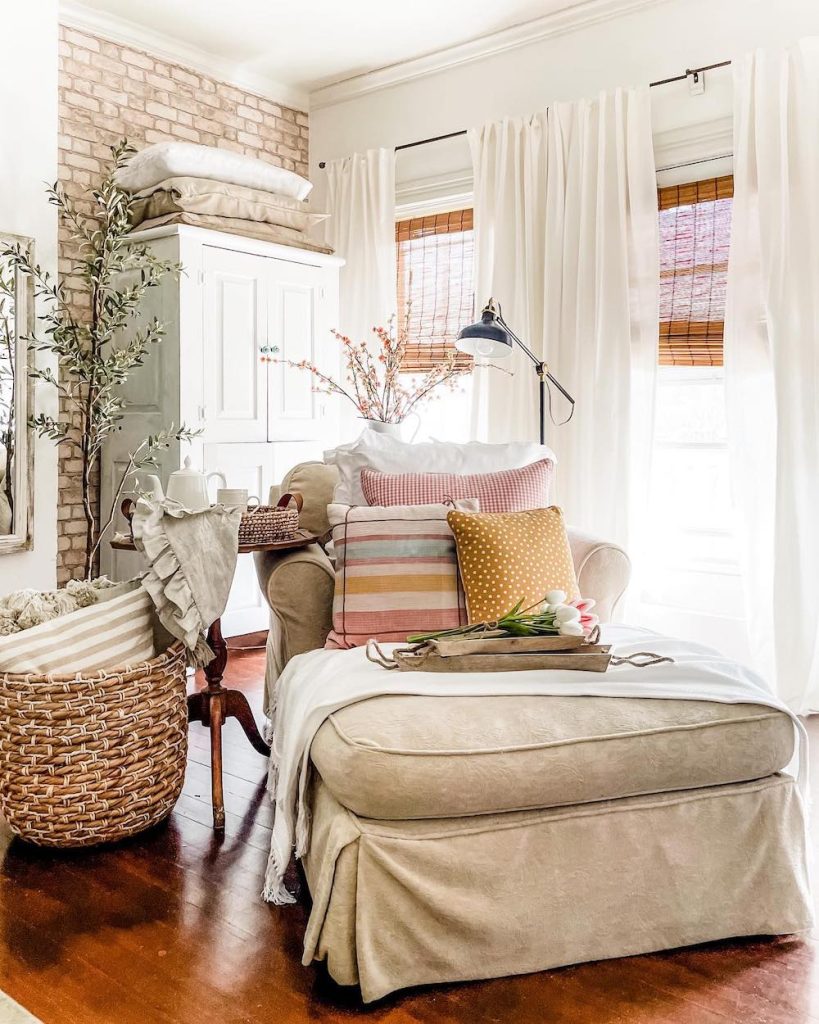 Add woven accessories to your resting space. The warm colors of the window shades, tray basket, and storage basket give a cozy feel to this room.
Blend Geometric Patterns with Neutral Textiles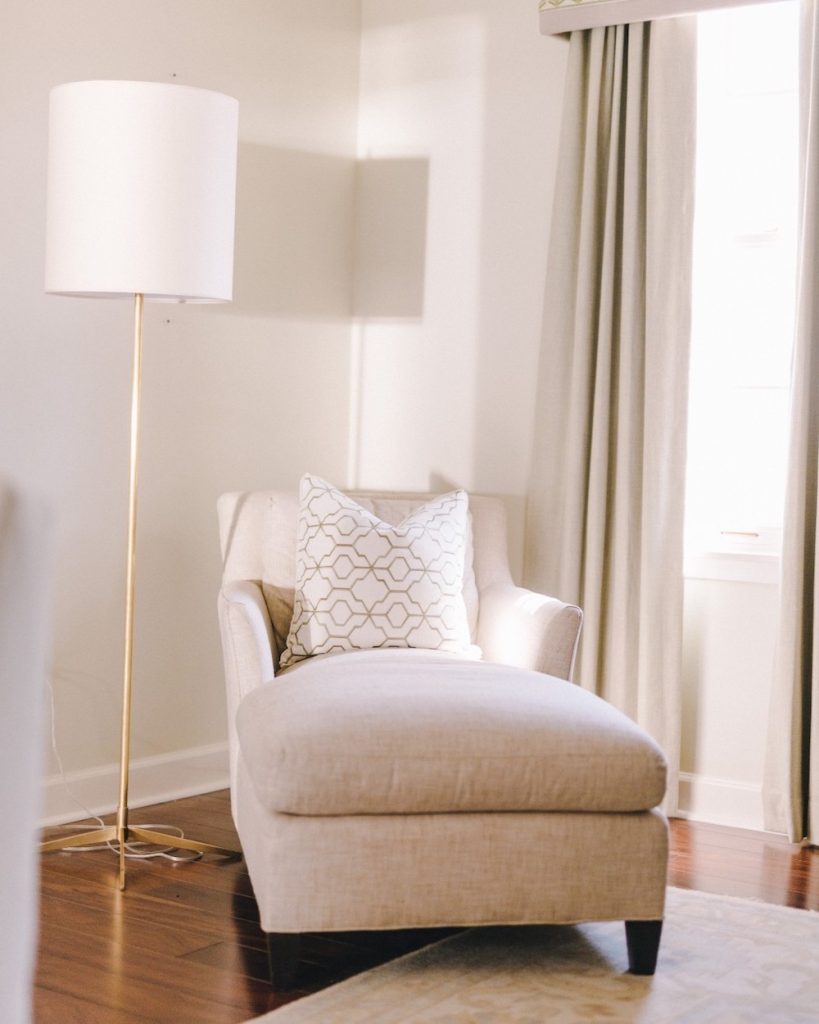 Display textiles in geometric patterns against solid colors for visual interest. Neutral colors that are anything but boring.
Make it a Double – Chaise Lounge Decor Ideas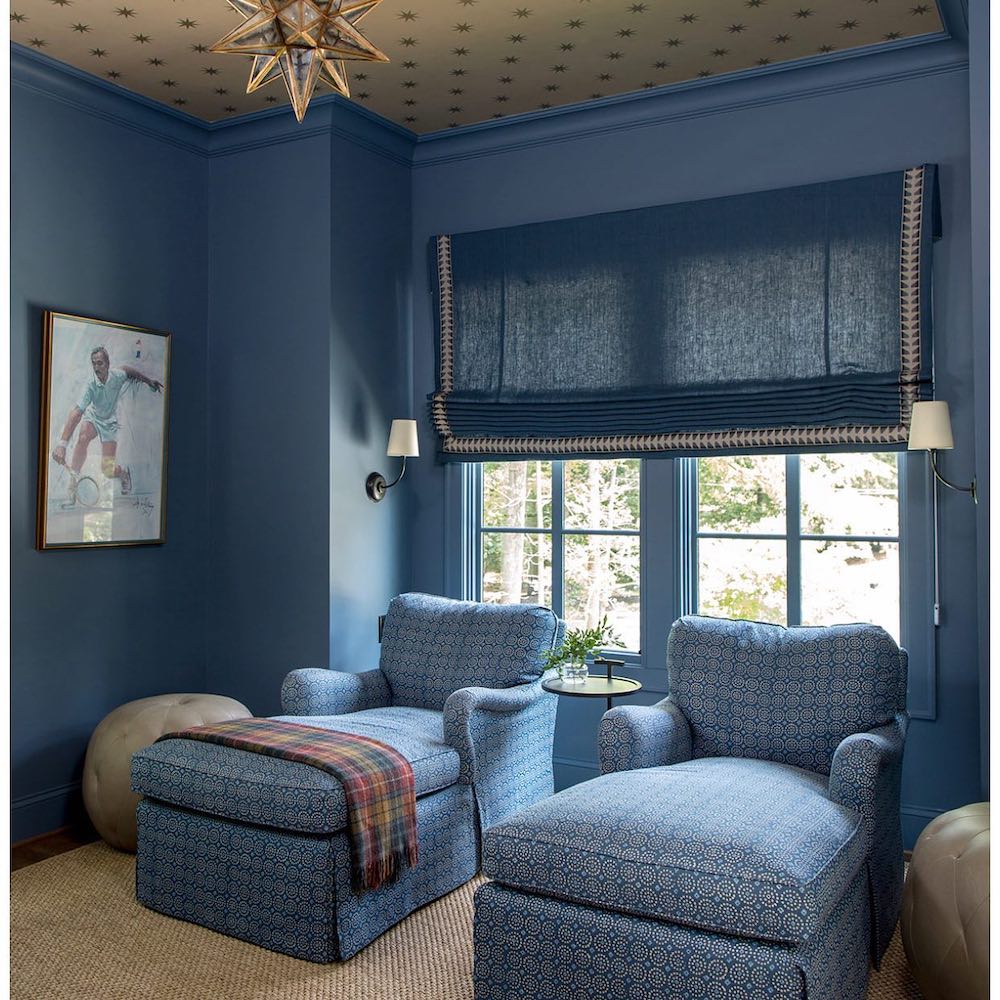 Watch your favorite tennis matches while resting on these chaise lounges. Create the perfect place for double the fun.
Go with the Color of Calmness and Serenity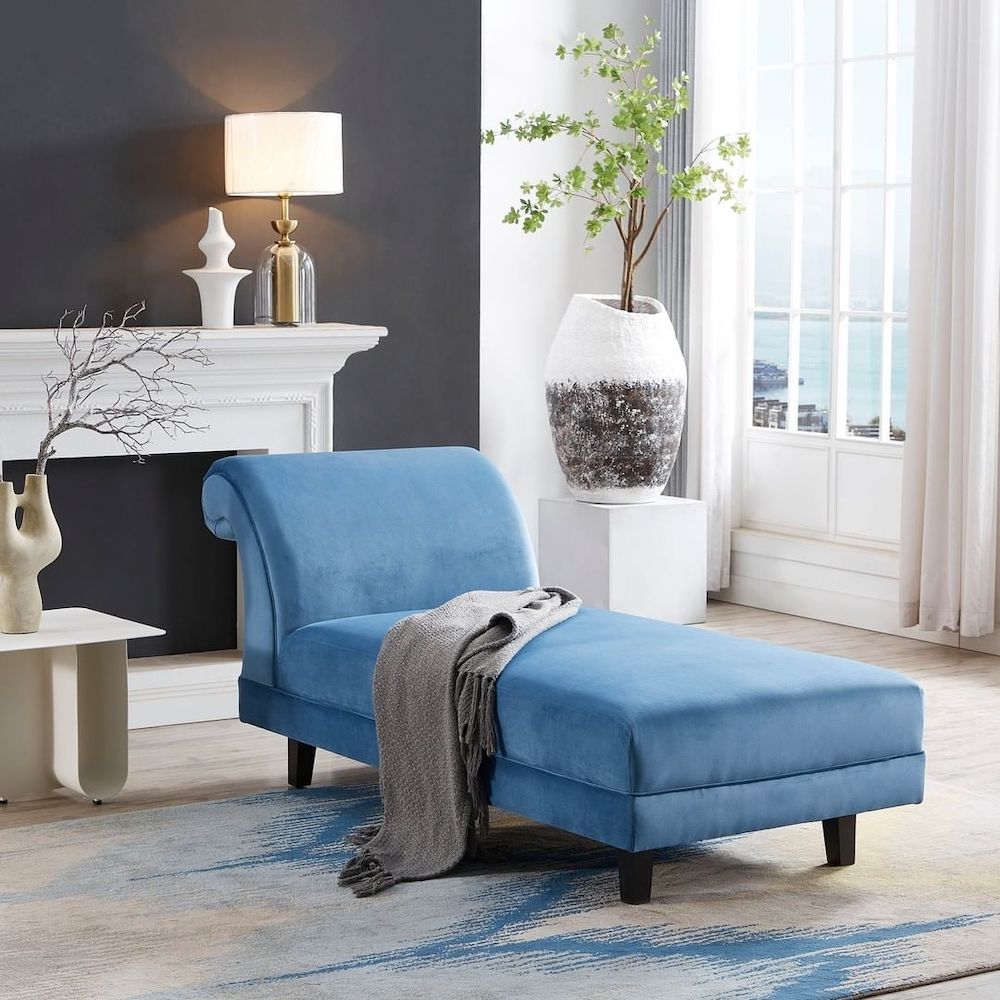 Create a moody vibe with darker wall-colored paint. Then add a calming blue-covered lounge chair.
Keep it Organic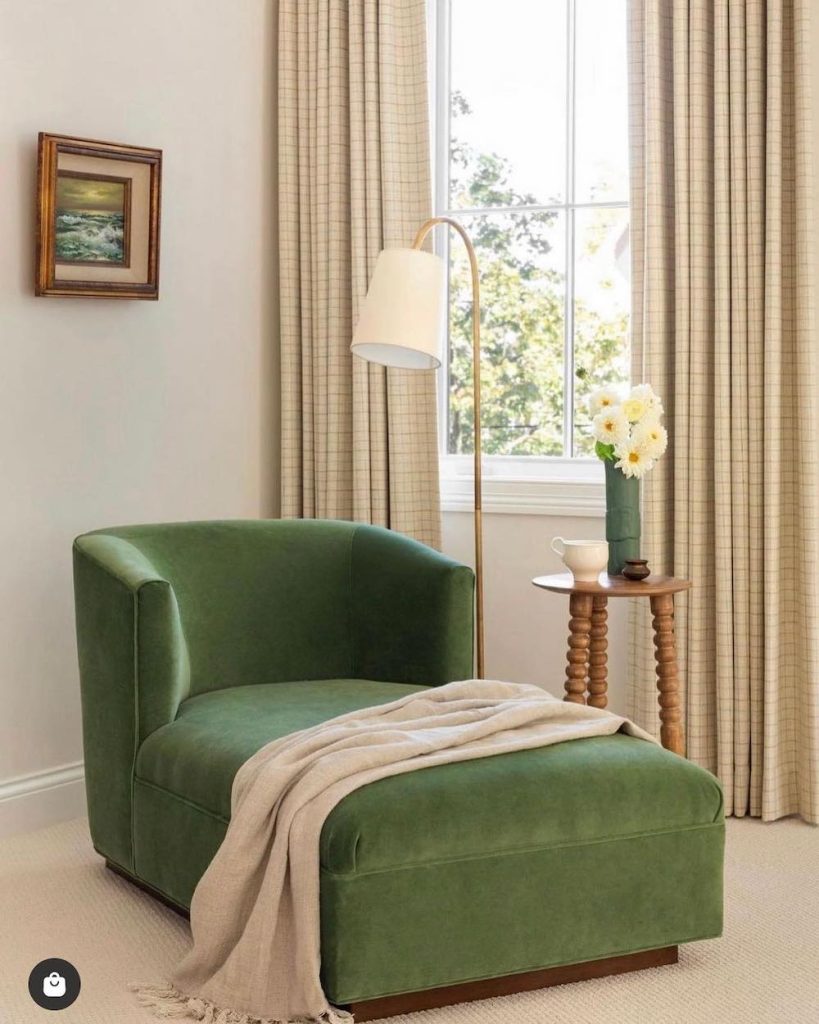 Bring those organic colors indoors. Green never looked so pleasing.
Give it Gold Accents – Chaise Lounge Decor Ideas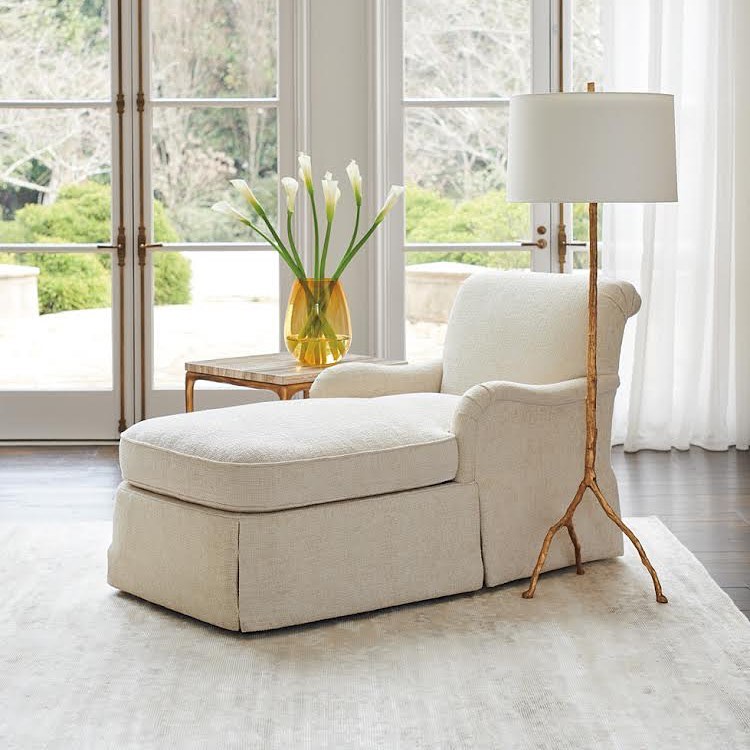 Add gold-finished accents and furnishings for an unexpected look.
Use Room Darkening Curtains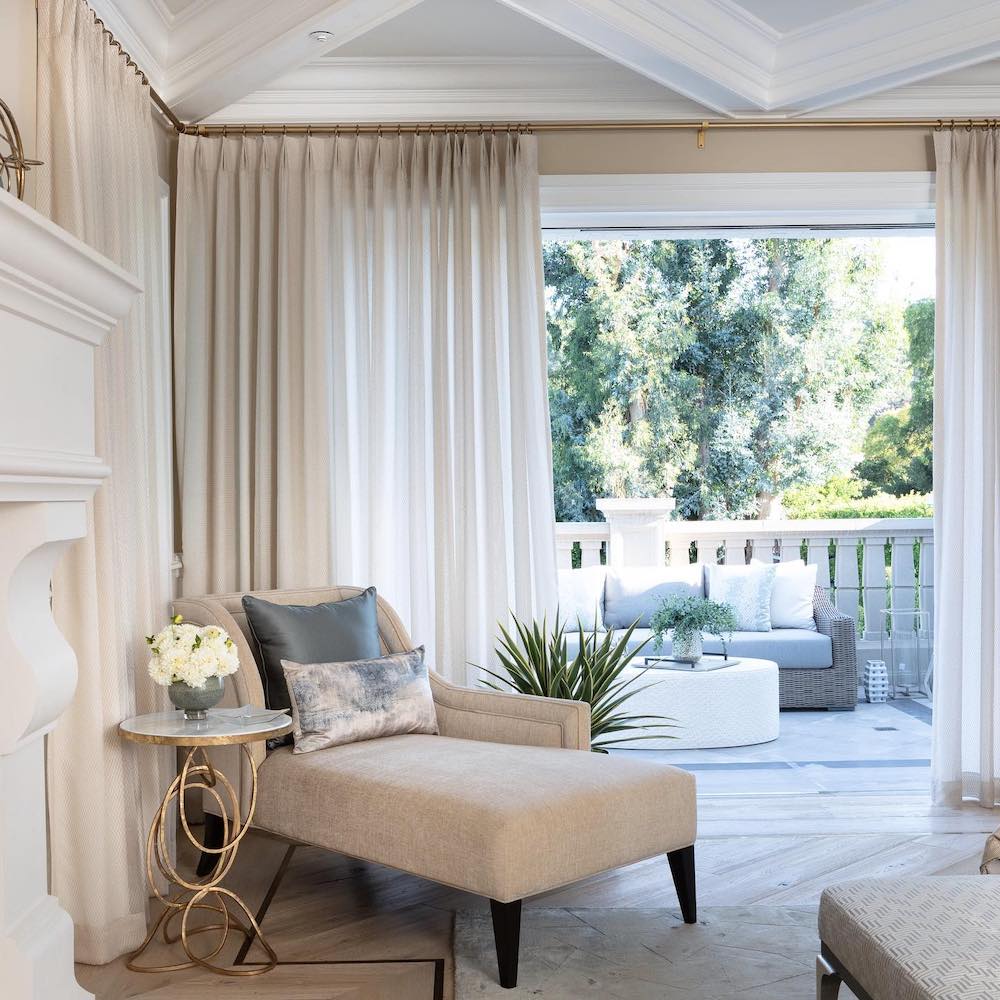 Keep your curtains drawn open during the day. Draw those curtains closed when you need a nap and in the evening.
Keep Handy Storage for Your Books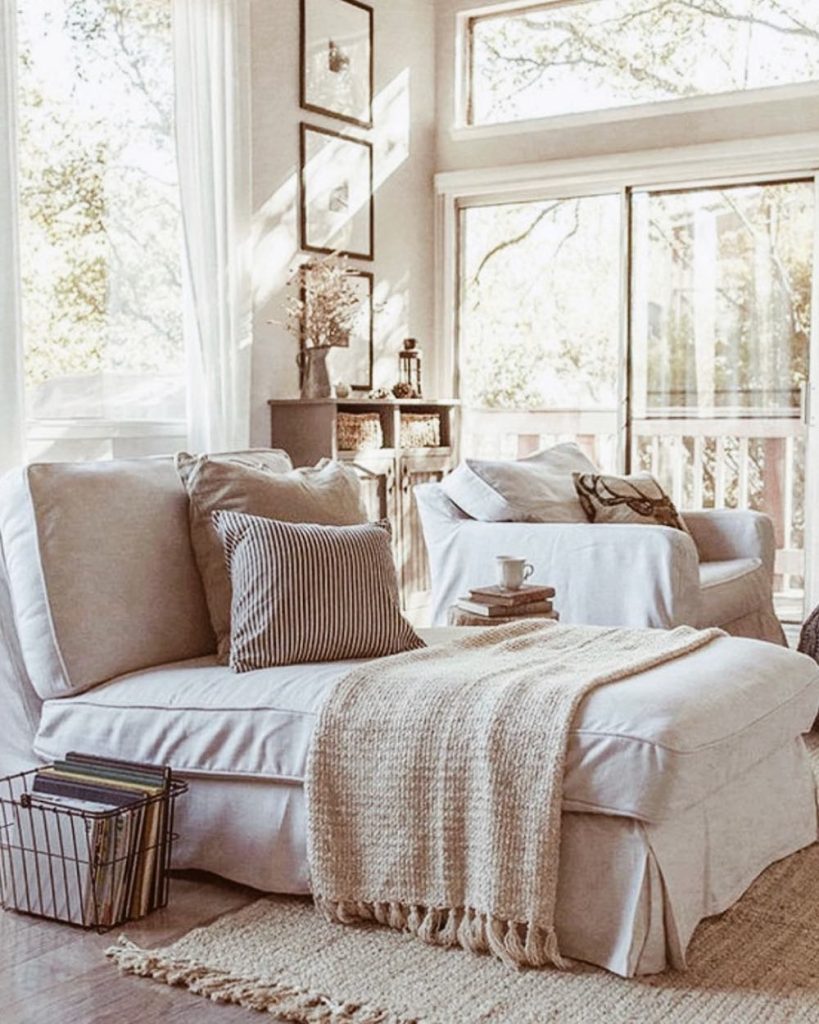 Add storage bins near your lounge to keep your books within easy reach. Always have your favorite reading materials for a little downtime.
Make Them Envy Your Greenery – Chaise Lounge Decor Ideas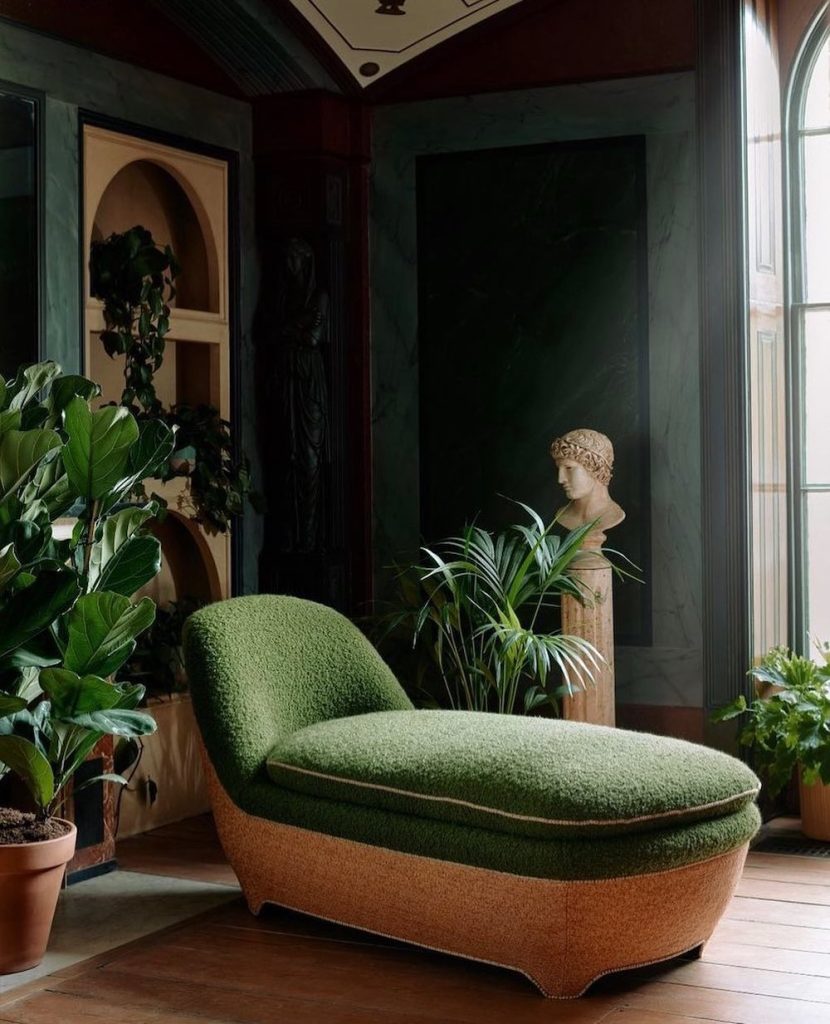 Keep it fresh with organic greenery. If you love green as much as we do, you'll love this relaxing space. Pure joy!
Mix Traditional with Modern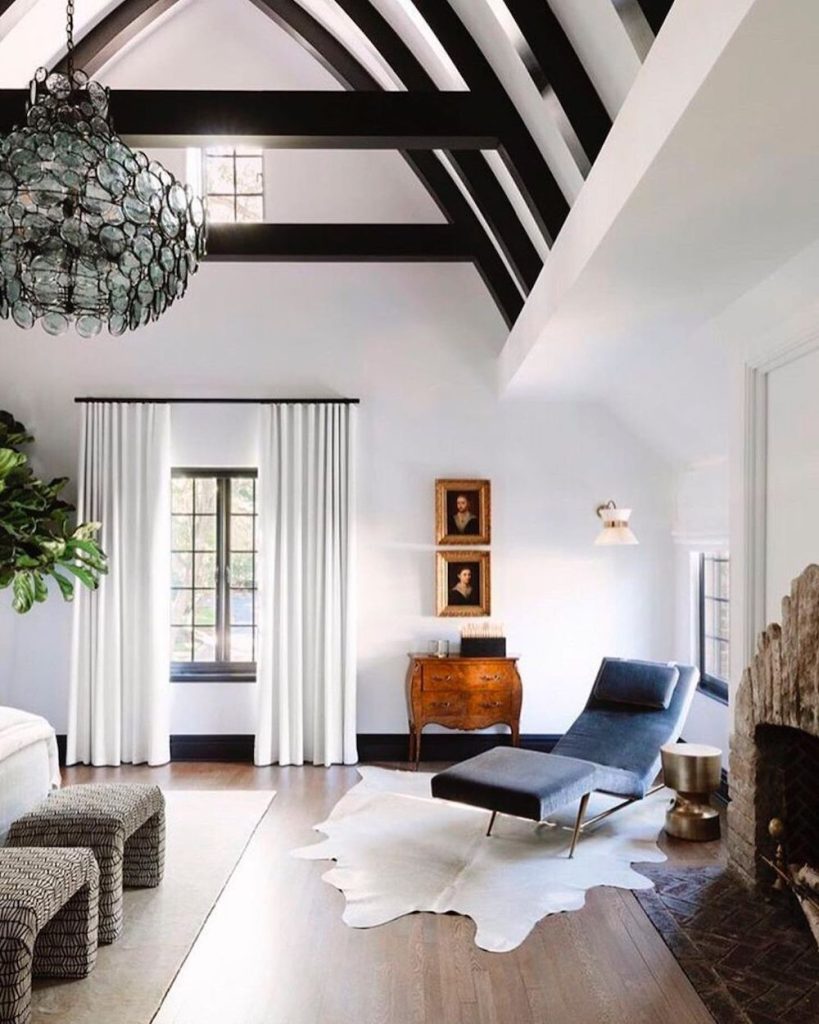 Blend old with the new. In this inspirational idea, the modern chaise lounge adds a serene vibe next to the antique portraits and bombe chest.
Mix Your Metals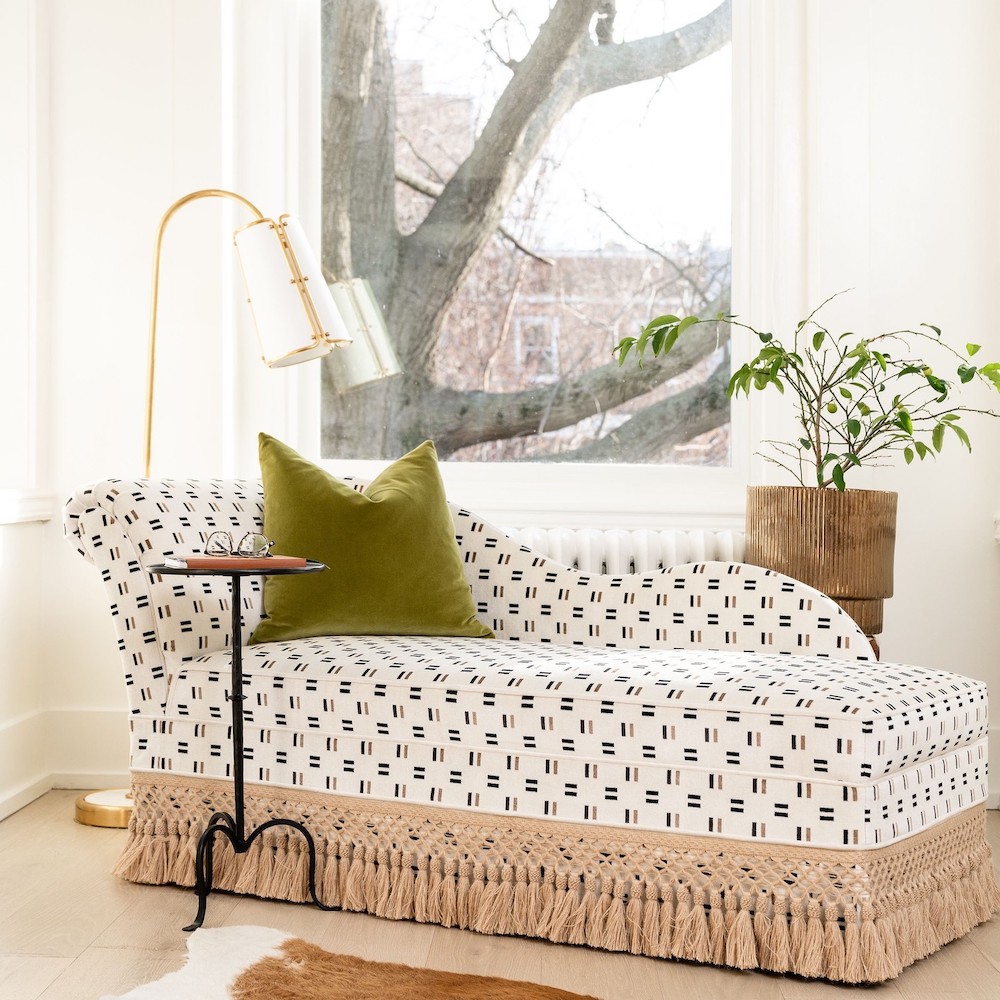 Display a mix of accessories with metal finishes in your relaxing space. Not only does this provide visual appeal but gives a soothing place.
Style it with Muted Shades – Chaise Lounge Decor Ideas
Use muted shades of color to soften the furnishings.
Surround Your Space with Artwork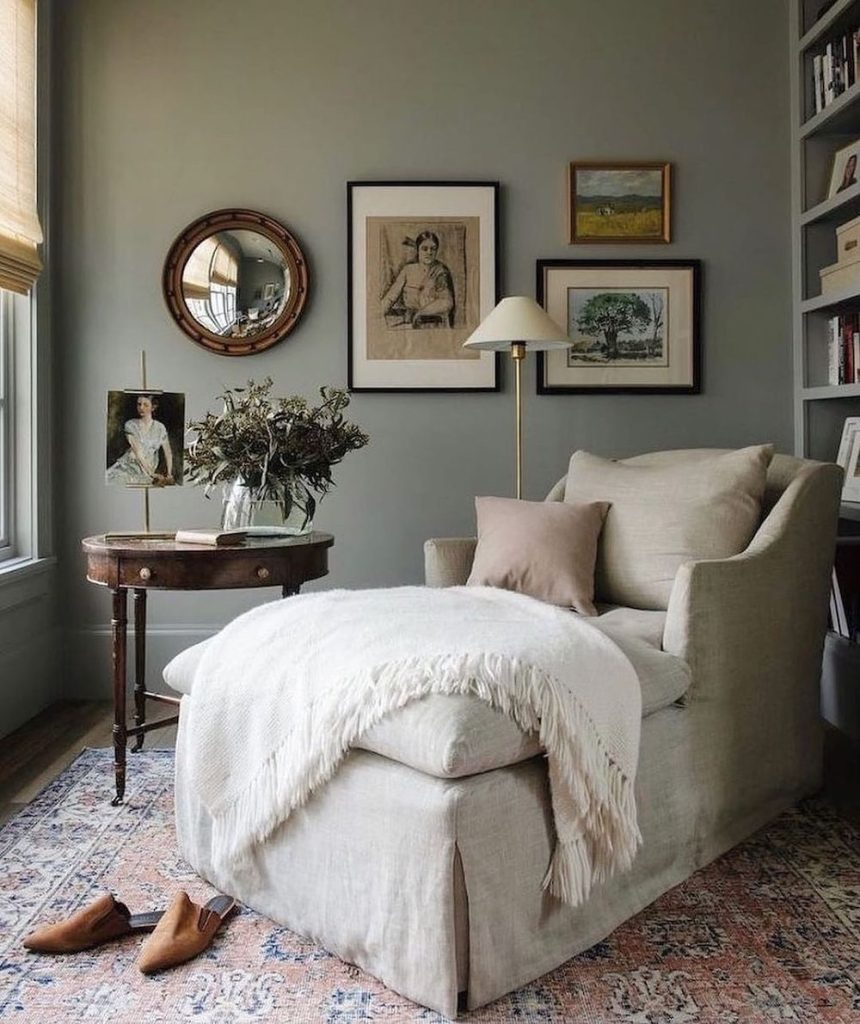 Hang wall art and other items of beauty. Use portraits and landscape wall art for a personal touch to the room.
Fill a Woven Basket with Extra Pillows and Throws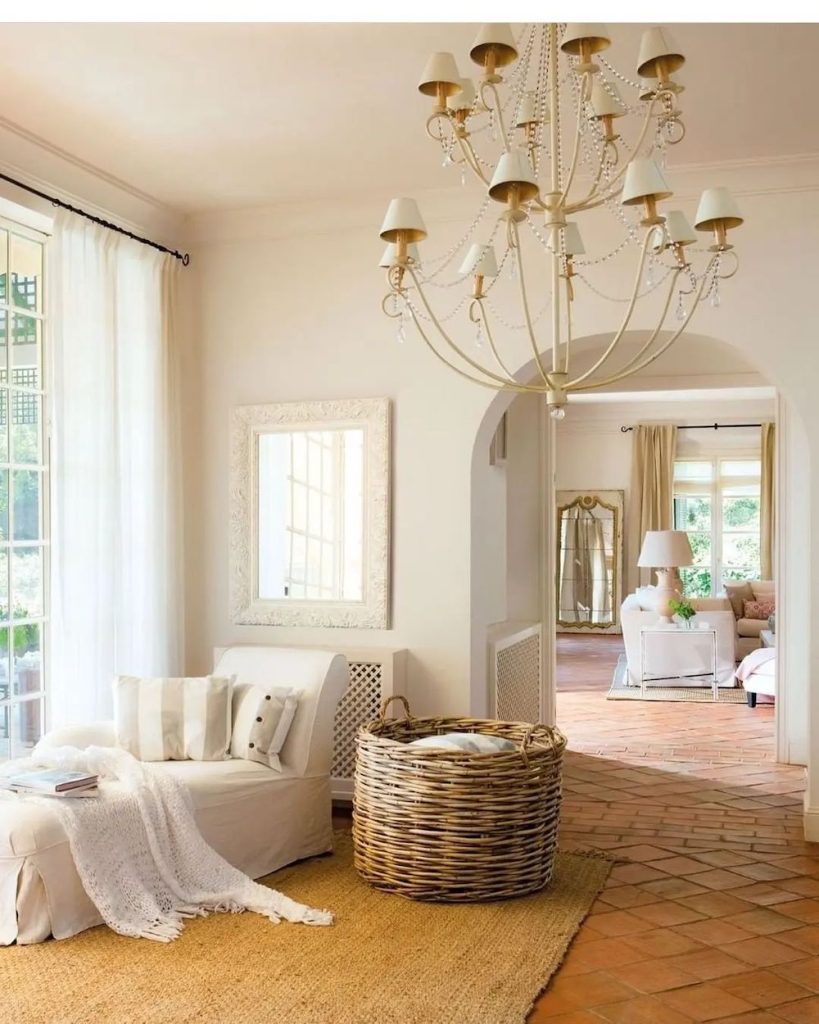 Maintain a tidy room with a rattan basket. Avoid a cluttered room by keeping toss pillows and throws out of sight inside a rattan basket.
Are you looking for a chaise lounge chair with loads of comfort for your home? Take a look at these gorgeous chaise chairs. We're sure you'll love these chaise chairs as much as we love them.

This is the end of our chaise lounge inspiration ideas list. An inspirational list of ways to style your home with a chaise lounge chair. We hope that you found the right chaise chair for your home or office. Take a look at our other posts for home decor inspiration. Be sure to tell us about your home decor projects in the comments below. We always love hearing from our readers.
Enjoy our other accent chair-related posts for additional ideas.
Hanging Chairs
Egg Chairs
Barrel Chairs
Papasan Chairs
Boucle chairs
Parsons chairs
Wingback chairs
Accent chairs
Rattan chairs
Reach out to us with any questions. We are always ready to help you out. Thank you for stopping by and taking a look at our blog.
Mary
Pin this for Later: