Make the most of tote baskets by using baskets not only for storage but as decorative pieces too. Organize your home with larger tote baskets that accommodate many storage needs. Durable, attractive, and functional pieces that supplement your decorating style. With the open top design, these baskets offer easy access to the basket contents. Or put to use a basket to cover a plant container.   
Consider a tote basket when searching for a basket for the entryway, or guest room. The tote basket is a hard working accessory that maintains order in the home. 
Here is our selection of tote baskets to stay organized. Take a look.     
 1. Wylma Fringed Basket – Tote Baskets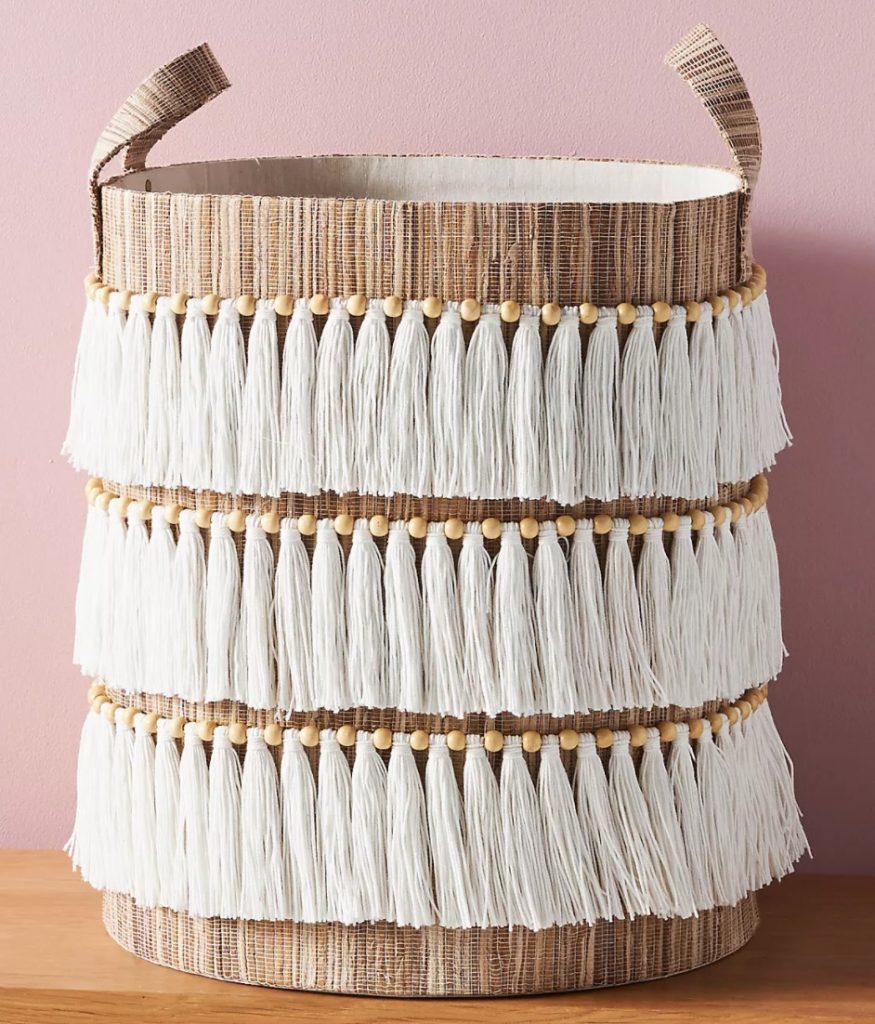 The Wylma Fringed Basket in neutral colors has rows of white tassels. A stylish solution to your home. Basket is handwoven with water hyacinth, wooden beads, cotton, and calico.
2. Aubrey Woven Tote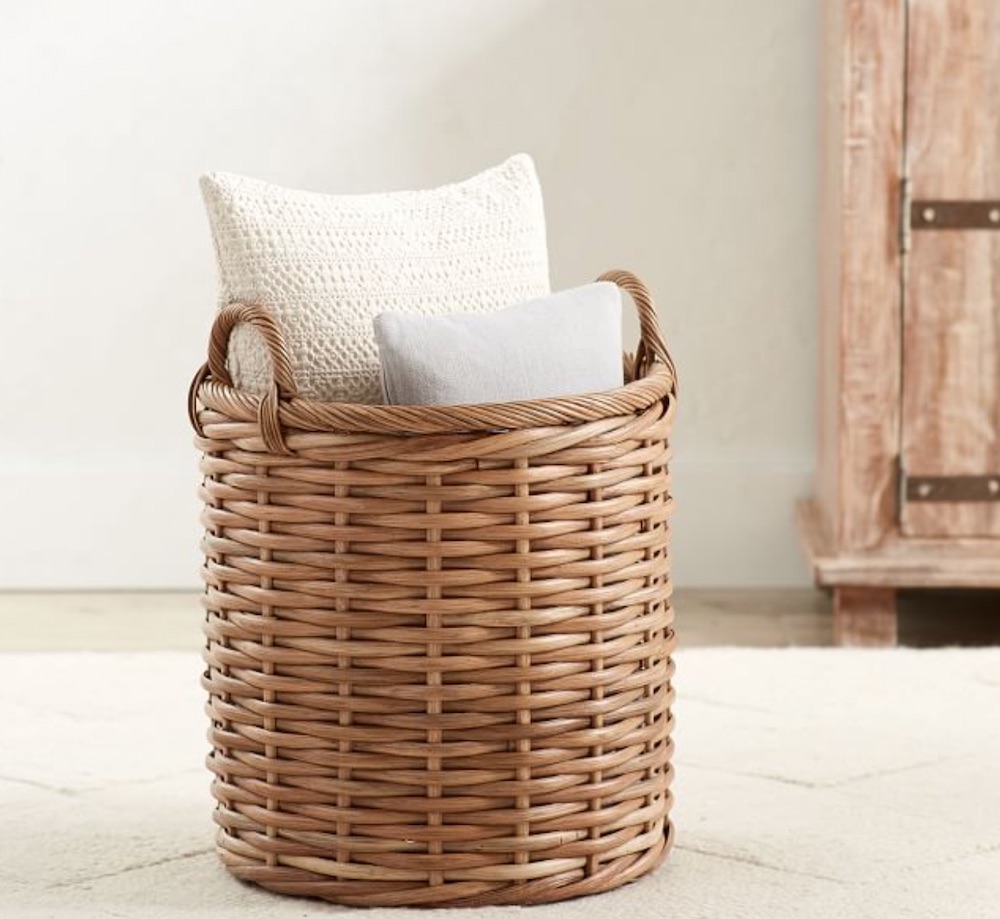 Aubrey Woven Tote in Natural tones is a sturdy basket. The tote is crafted from rattan core and wicker weave for durability. Tote measures 16 inches in diameter and 17 ¼ inch high. 
3. Ivory Pom Pom Fabric Basket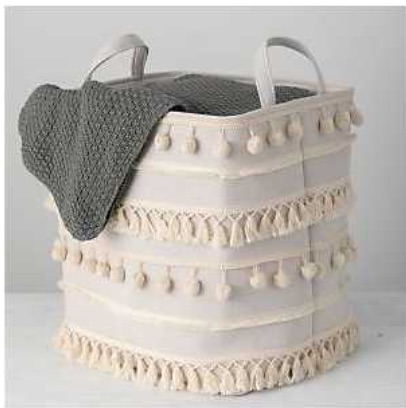 Ivory Pom Pom Fabric Basket is accented with pom poms and tassels. The ivory basket is made from cotton and polyester. Measures about 18 ¾ inches high by 16 inches wide and 19 inches long.  
4. Lark Handwoven Baskets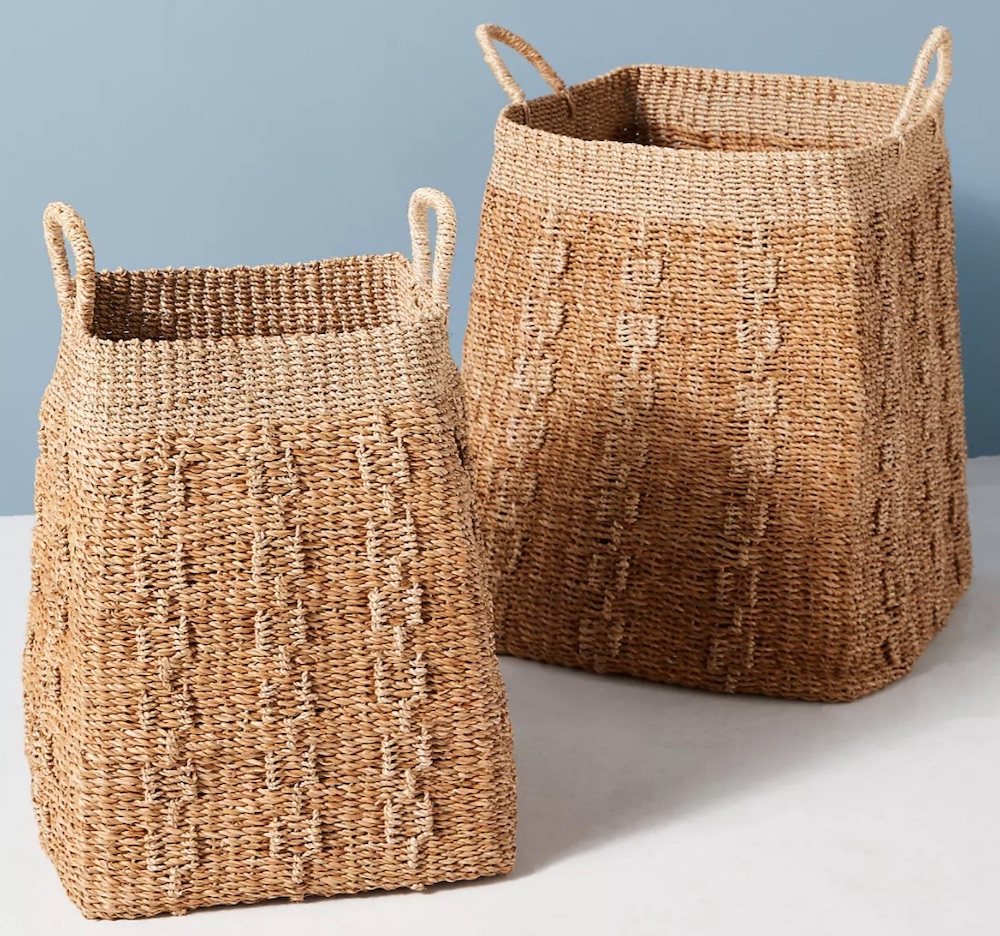 Lark Handwoven Baskets are woven by hand using natural fibers. The neutral basket set is handwoven from abaca fiber. 
5. Round Seagrass Bin with Handles – Tote Baskets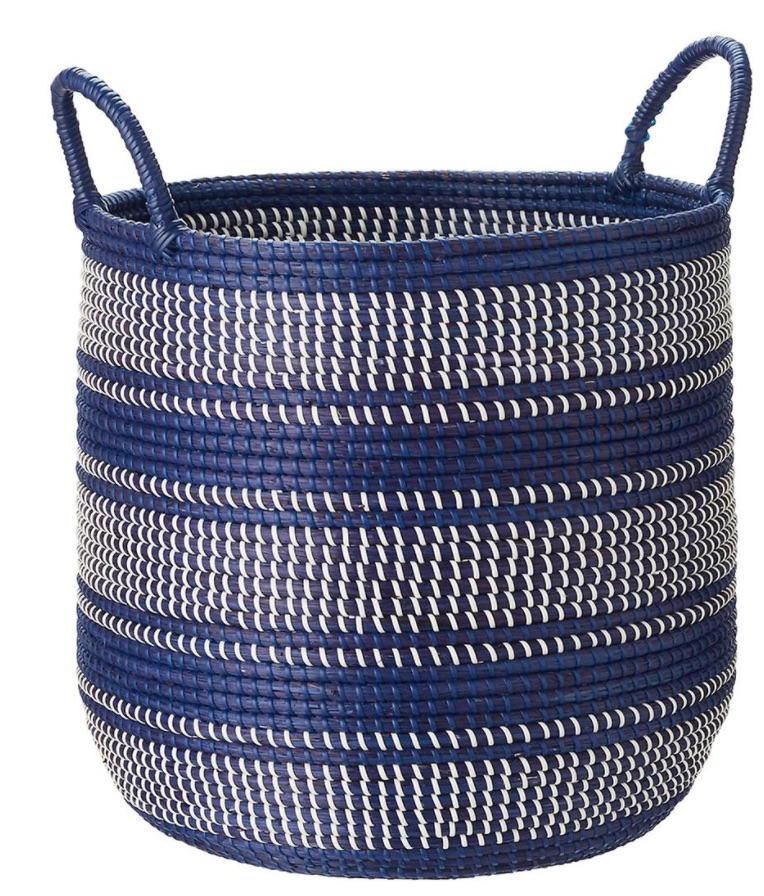 Round Seagrass Bin with Handles are hand woven from natural, sustainable seagrass. Integrated handles help to easily transport the basket. 
6. Collapsible Wicker Basket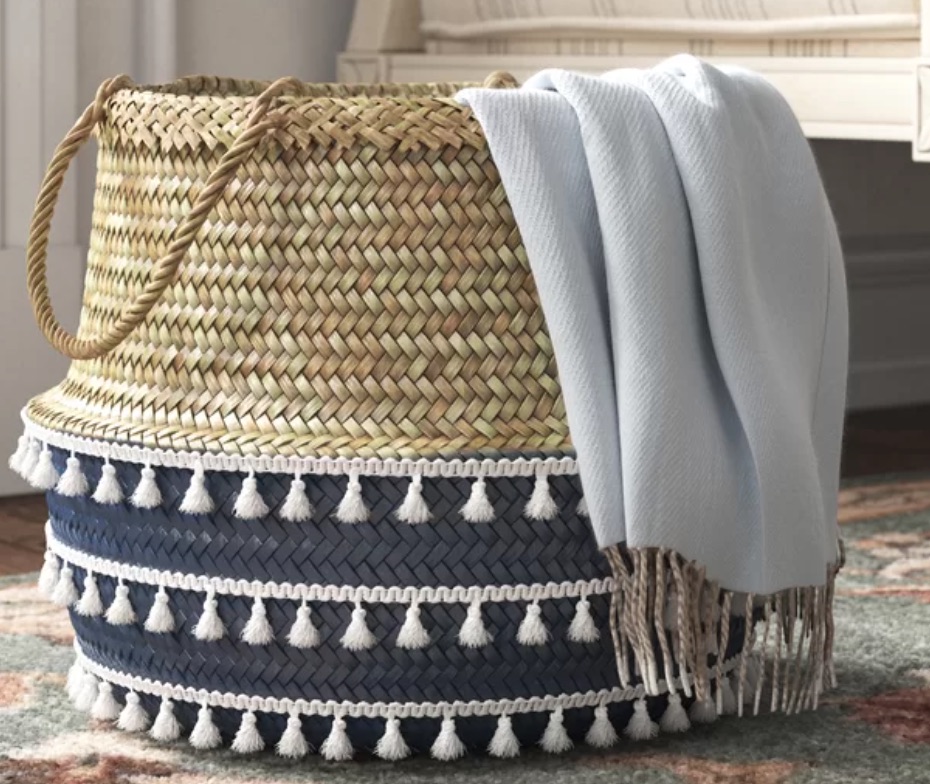 The Collapsible Wicker Basket is part of the Kelly Clarkson Home Collection. The base is a contrasting black hue followed by rows of lined white tassels for a boho look. As the name implies, the basket is collapsible for easy storage when not in use. Hand-curated by Kelly Clarkson. 
7. Round Seagrass Basket Striped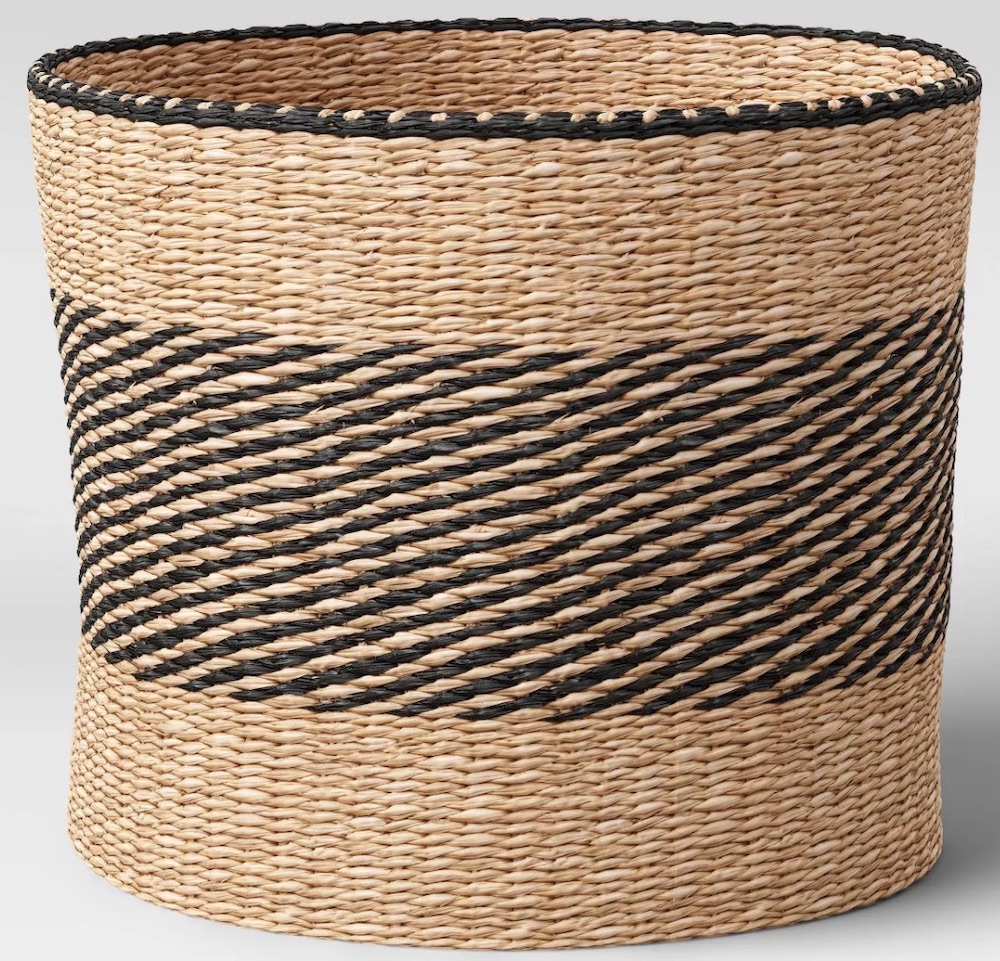 Round Seagrass Basket Striped has an open-top design for easy access to the basket contents. A natural woven designed basket constructed from seagrass. A black striped pattern basket measures about 12 by 14 inches.  
8. Stretford Rattan Basket – Tote Baskets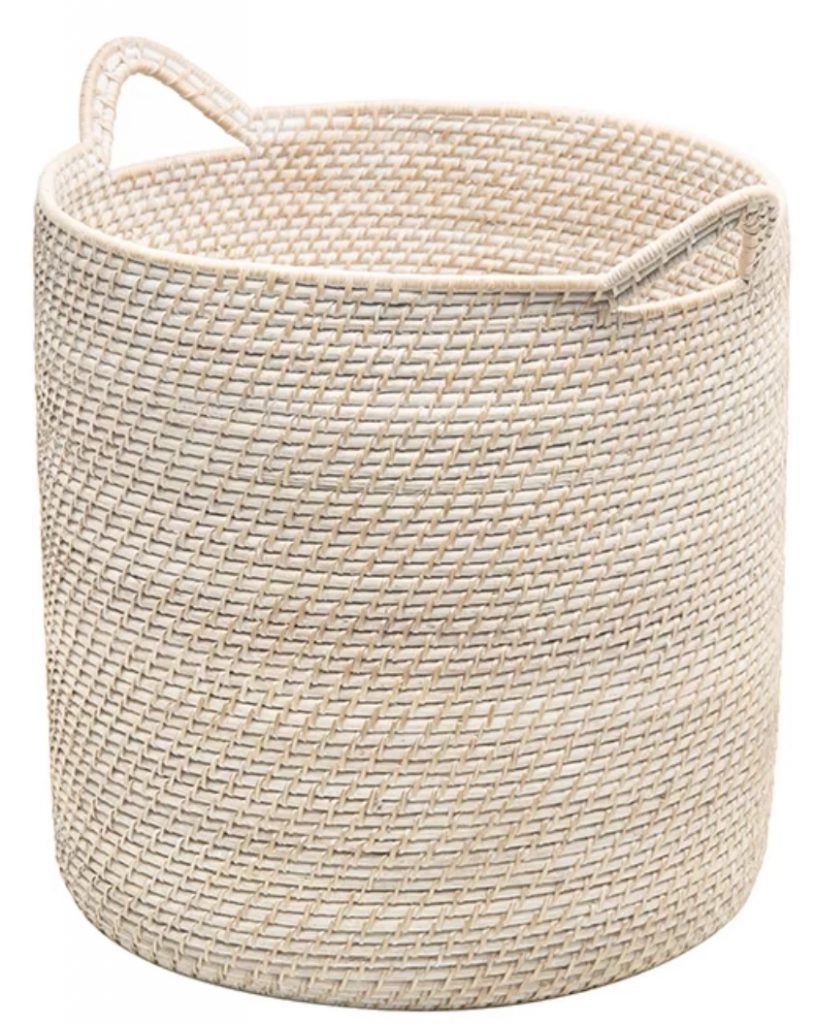 The Stretford Rattan Basket is handwoven from rattan in a neutral hue. A two handled basket in white color provides a classic look. Basket measures about 20 ½ inches high by 18 inches wide.  
 9. Fairport Seagrass Wicker Basket Set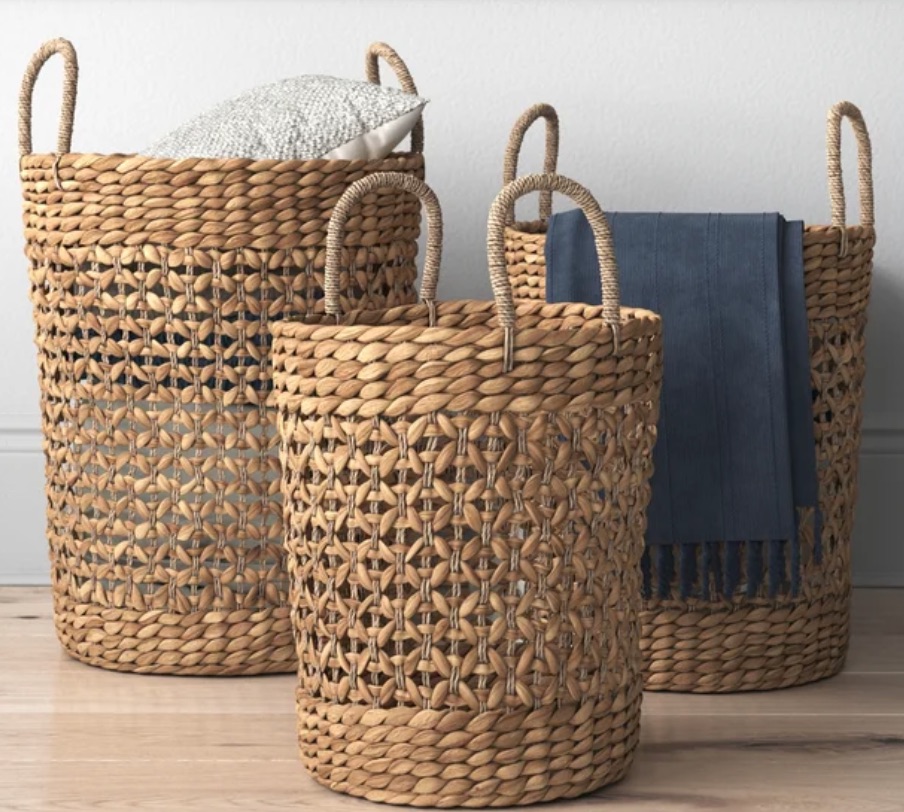 Fairport Seagrass Wicker Basket Set is woven from seagrass. The set of three baskets measure 13, 15, and 17 inches wide. They can tackle a wide assortment of organizational needs.  
10. Morgan Rattan Basket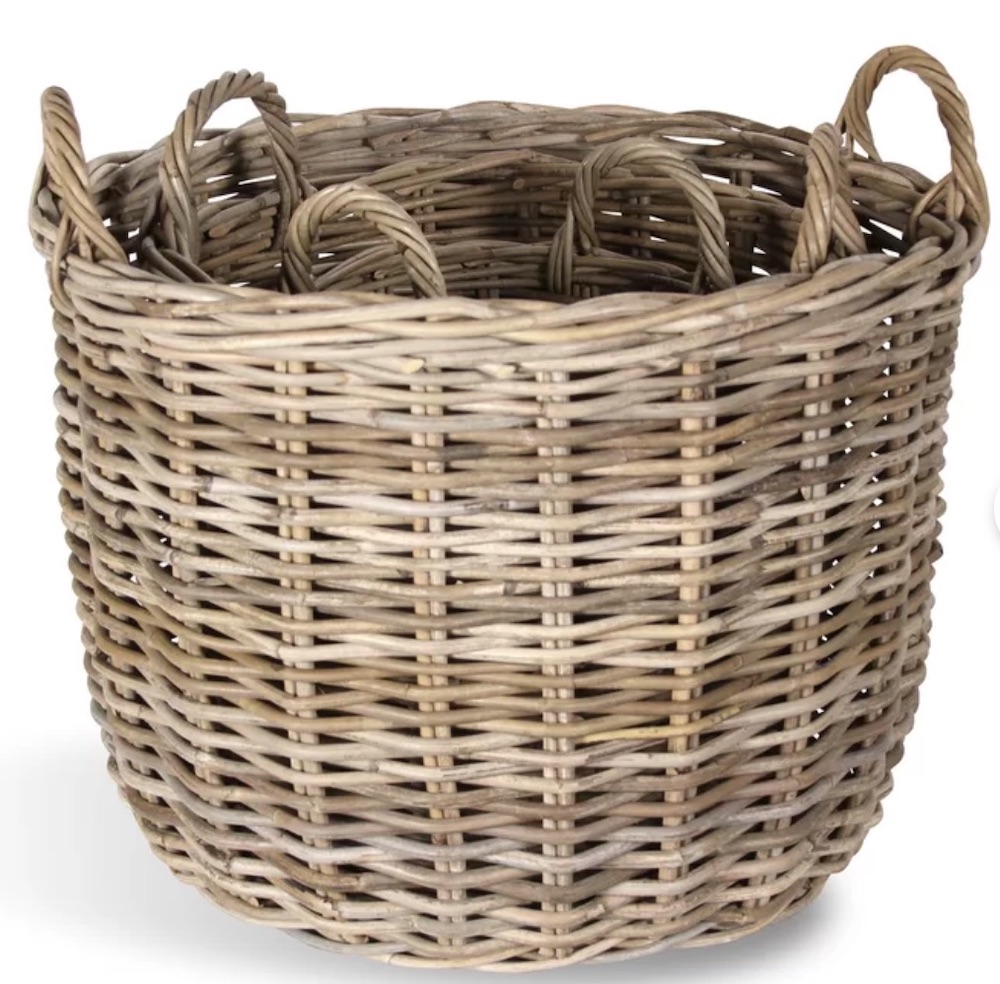 A three basket set that is woven from rattan. Decorative and functional, the Morgan Rattan Basket set is a sturdy storage solution. Stylish enough for the living room as well as the laundry room.  
11. Banana Leaf Open Weave Baskets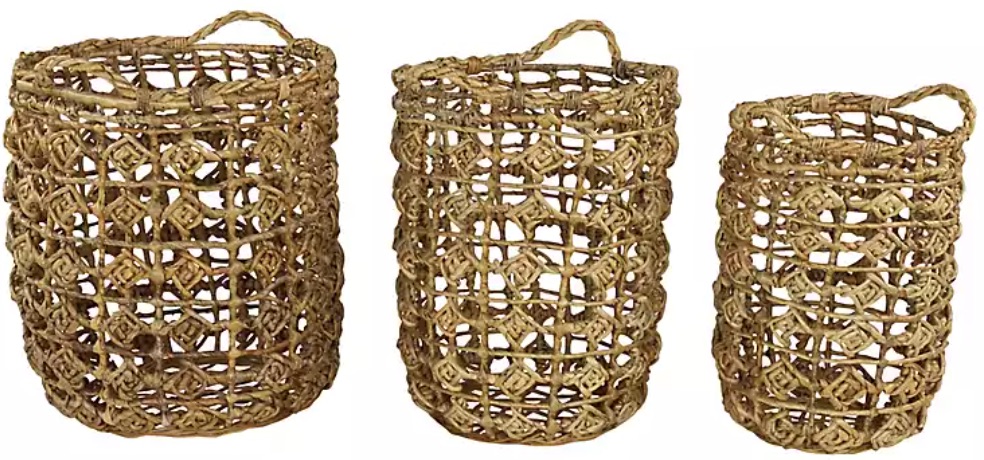 Banana Leaf Open Weave Baskets are crafted from banana leaves. The set of 3 baskets have a natural look with an open weave design. Fits perfectly in either a rustic, farmhouse, or boho styled decor.  
12. Renata Basket – Tote Baskets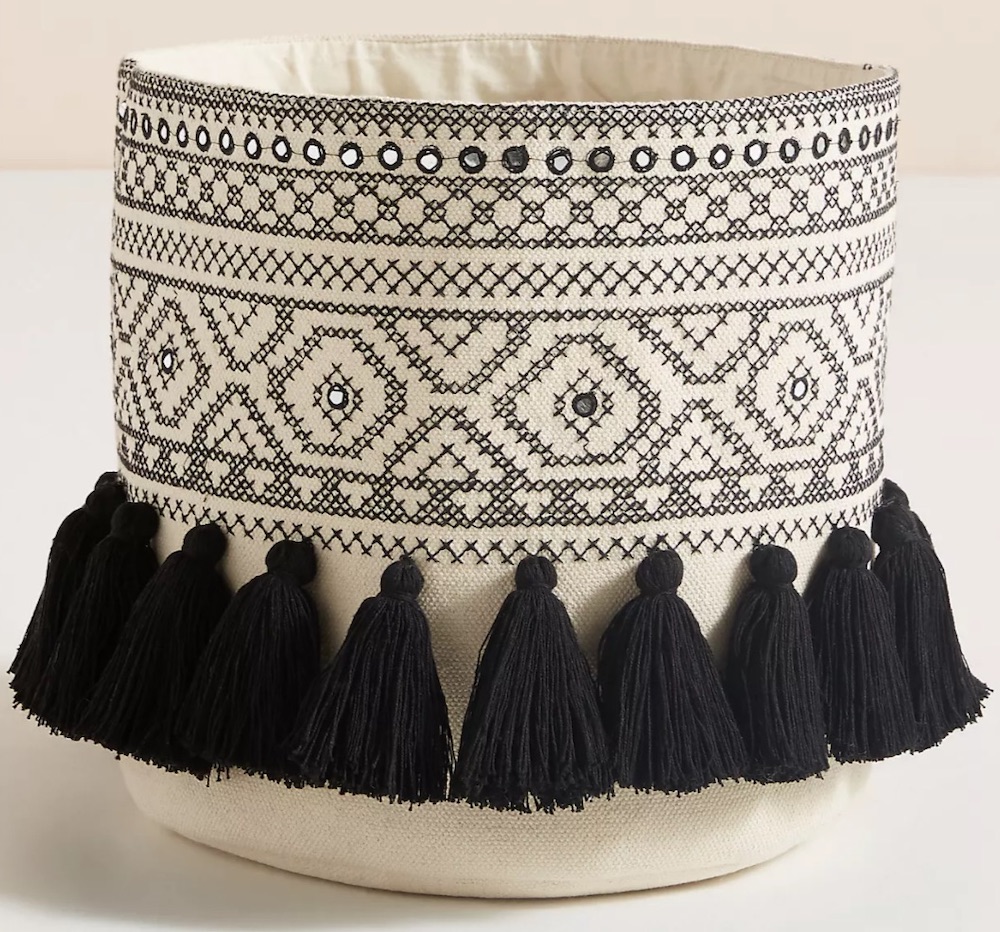 Renata Basket features a geometric motif followed by a row of textured tassels. The basket is made from handwoven cotton. Looks perfectly at home in a boho styled home decor.  
13. Wicker Basket Set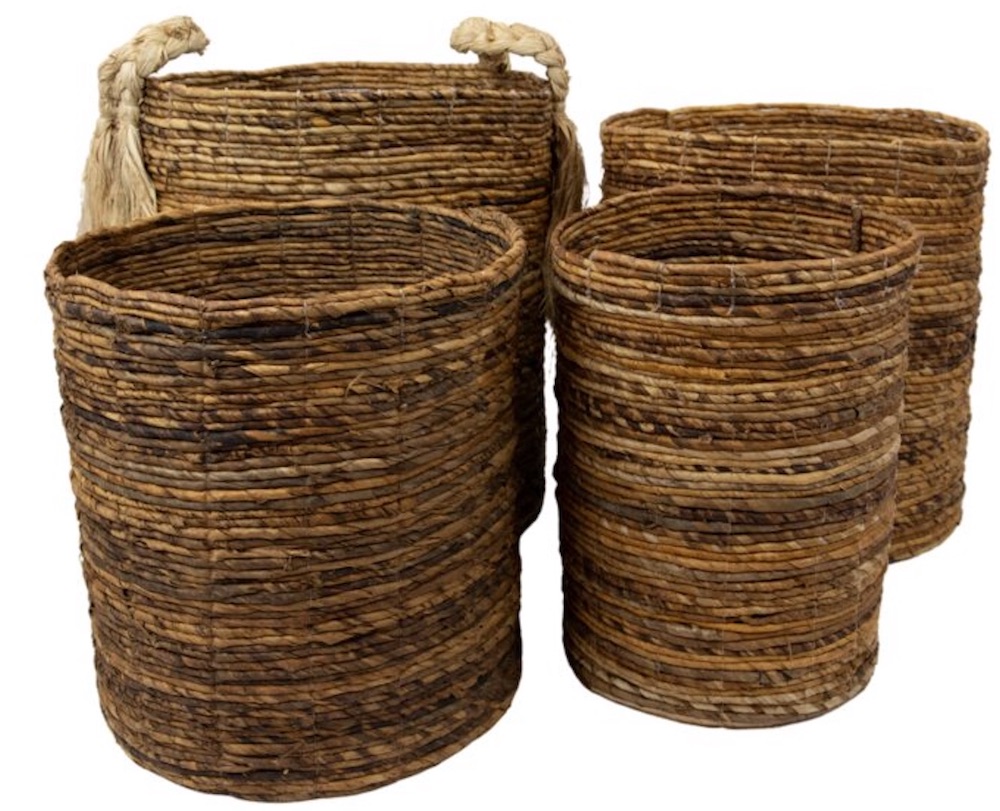 Hand-Woven Wicker Basket Set is a four nesting set of baskets. The largest has handles with large tassels. An artisan baskets to neatly stow unneeded items. Appeals to a boho styled decor.  
14.  Gray and White Tuft Peaks Storage Basket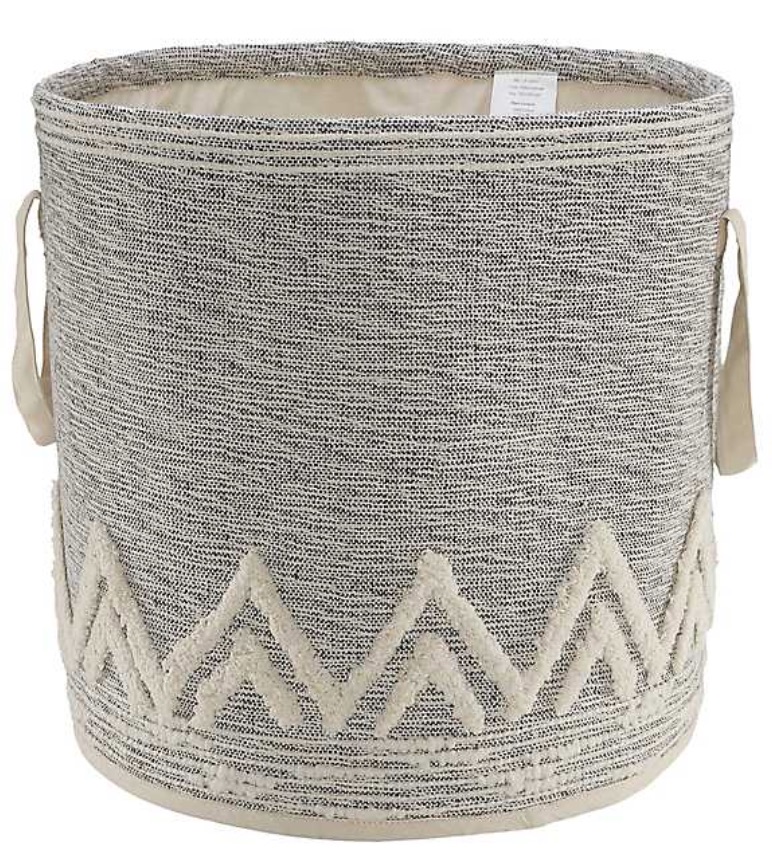 A beautiful Gray and White Tuft Peaks Storage Basket for staying organized with a whole lot of style. The basket features a gray white tuft peaks design, with two side handles. This lovely basket measures 19 by 19 inches.  
15.   Blue Dash Stripe Storage Basket – Tote Baskets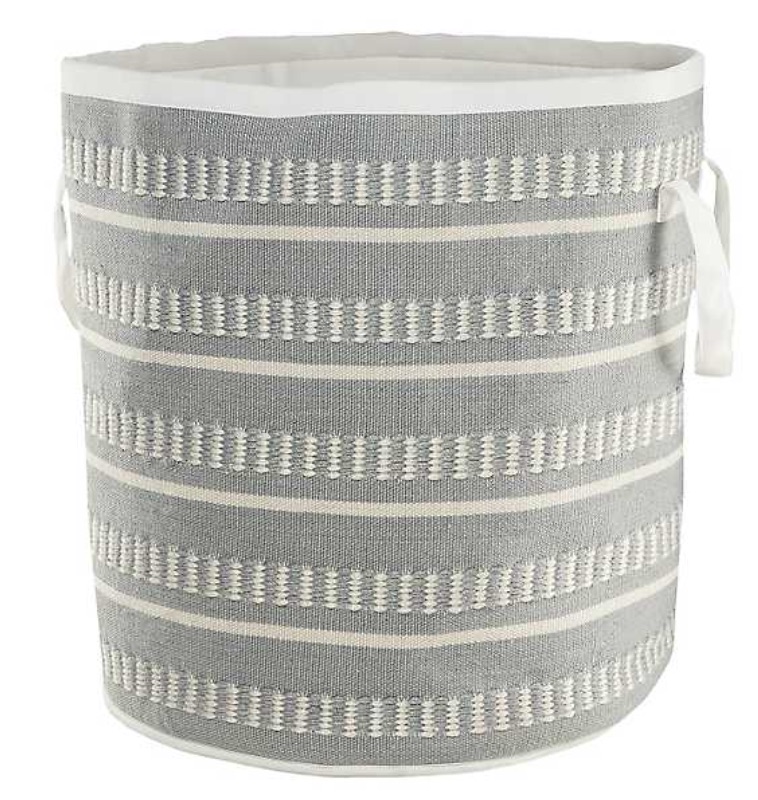 For a serene look, the Blue Dash Stripe Storage Basket adds a beautiful decor to any home. Simple yet stylish striped fabric design fits into a modern farmhouse decor. Measures 21 by 21 inches. 
16. Decorative Basket Natural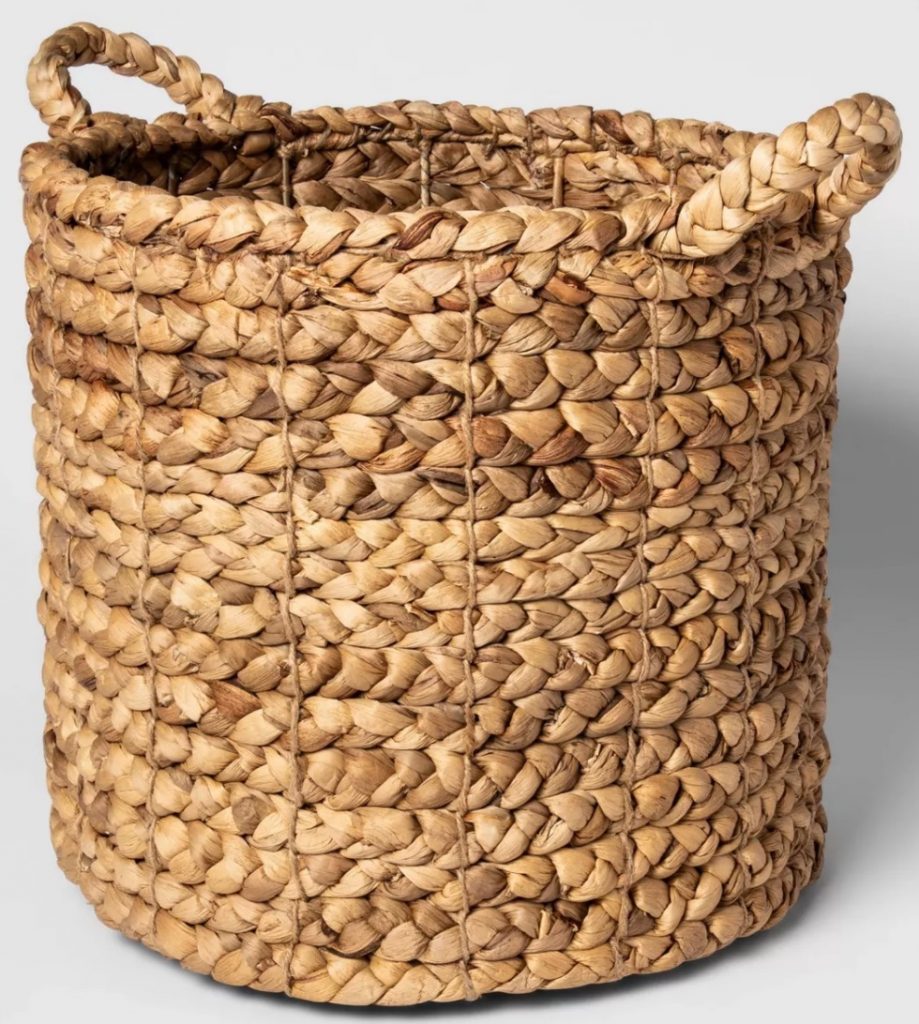 The roomy and round Decorative Basket Natural by Threshold is made from braided water hyacinth material. The natural texture of the basket brings added style to the home. Basket measures 16 by 14 ½ inches. Side basket handles make this easy to relocate the basket to another area.    
This ends our list of tote baskets. Take advantage of baskets that keep your home clutter free and look amazing. 
For additional organization inspiration, read our other posts. 
Enjoy our other organization related posts for additional ideas.   
Basket Storage for the Home 
Simple Farmhouse Storage Solutions 
Nesting Tables for Small Spaces 
Best Upholstered Headboards for Comfort  
Reach out to us with any questions. We are always ready to help you out. Thank you for stopping by our blog. 
Mary