Best Egg Chairs for the home. Ready to bring home an egg chair? Egg chairs have a front opening that is shaped like an egg hence the name. Add a unique, coastal bohemian vibe to your home with this egg shaped chair. Many indoor egg chairs are made from natural rattan materials that cover the upper cage construction. Choose furnishings made from sustainable and eco-friendly materials such as rattan, when possible. We prefer sustainable products as a rule.
Design a Cozy Space – Best Egg Chairs
Constructed from all-weather wicker materials, the outdoor version of these chairs are durable. And many are made to resist water, fading, and rust. But what most often we hear about this extraordinary chair is how people feel when resting in an egg chair. What many people find most attractive about these chairs is the feeling of being in a cocoon or nest. In a protective, sheltered habitat which is very comforting to the chair's occupant. What we love the best about these chairs is their roominess and great slouching appeal. Especially on rainy days or at the end of a long busy work day, the cage constructed chair is the go to place for many.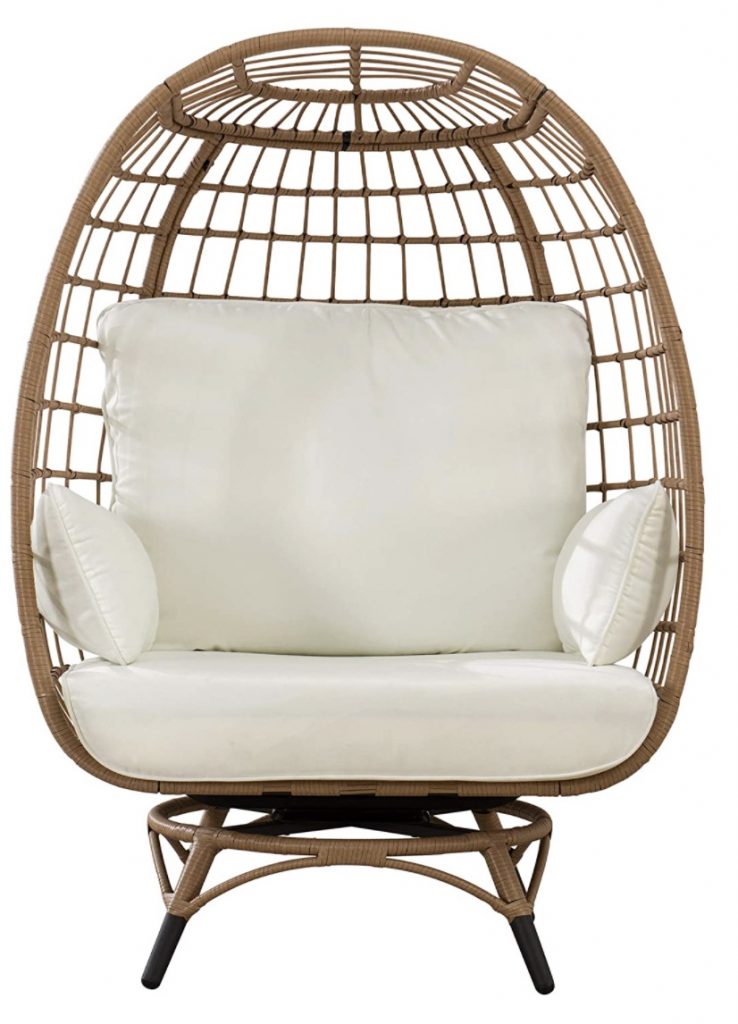 The weaving rattan pattern over the cage-like cover of the chair gives it a light and airiness feel. The deep, sink-in comfort of the seat and side cushions make for the perfect lounging chair. In today's post, we are sharing the best egg chairs that you can purchase online. Use these chairs indoors and outdoors. Remember that not all egg chairs can be used outdoors. Keep this in mind when shopping for chairs. Use these chairs indoors or outdoors based on the manufacturer's instructions. Consider how you will use the chair before you purchase one. The width of the chair makes it a challenge to bring outside and then inside again without a partial disassembling of the chair. Measure your entryways and know where you'll place your chair ahead of time.
Our favorite egg chair picks are below. Take a look at these cool egg chairs for your home.

Need Inspiration with Your Egg Chair?
Create a comfortable place to relax, once you've brought home your egg chair. Need ideas to style your egg chair? For ideas on styling an egg chair, be sure to check out our styling ideas post. The post is titled 16 Most Inspiring Egg Chair Styling Ideas to use. Find styling ideas for both indoor and outdoor spaces in this post.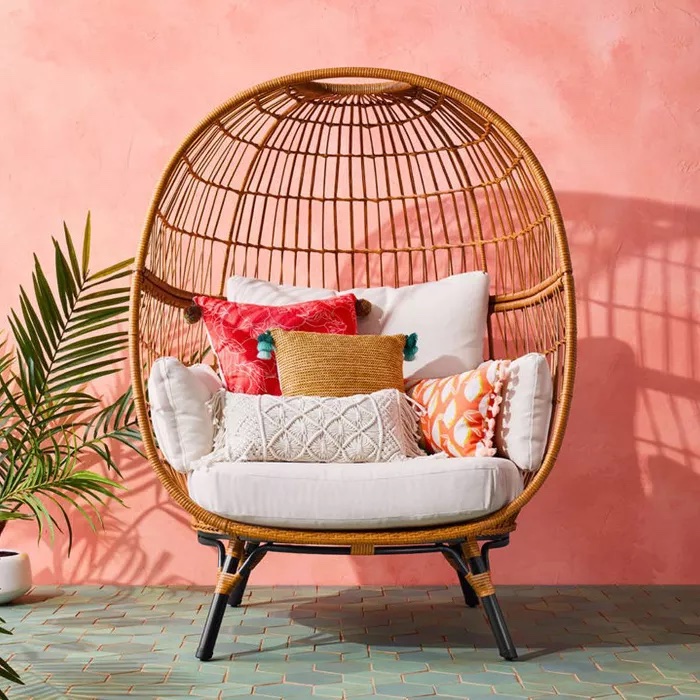 In Closing – Best Egg Chairs
This ends our list of egg chair picks for the home. Enjoy your Summer this year with a new Egg Chair. We hope that this list was helpful to you. And helps in your selection with an egg chair.
As an additional resource, be sure to check out our coastal decor post. You'll find helpful decorating tips for styling your home. Take a look at 12 Ways to Add Coastal Decor to your Home post. And for coastal home decorating, check out our other coastal decor posts below.    
Enjoy our other coastal related posts for additional ideas.
Reach out to us with any questions you have. We always love hearing from our readers. And are always ready to help you out. Thank you for stopping by our blog.
Mary
Pin this for Later: