Classic white sofas that add comfort and style to today's homes. White sofas are versatile pieces of furniture. Style a white sofa surrounded by neutral colors throughout the room. Or style a classic white sofa with pops of colors. In today's post, we are sharing white or almost white sofas that add comfort and style to today's homes.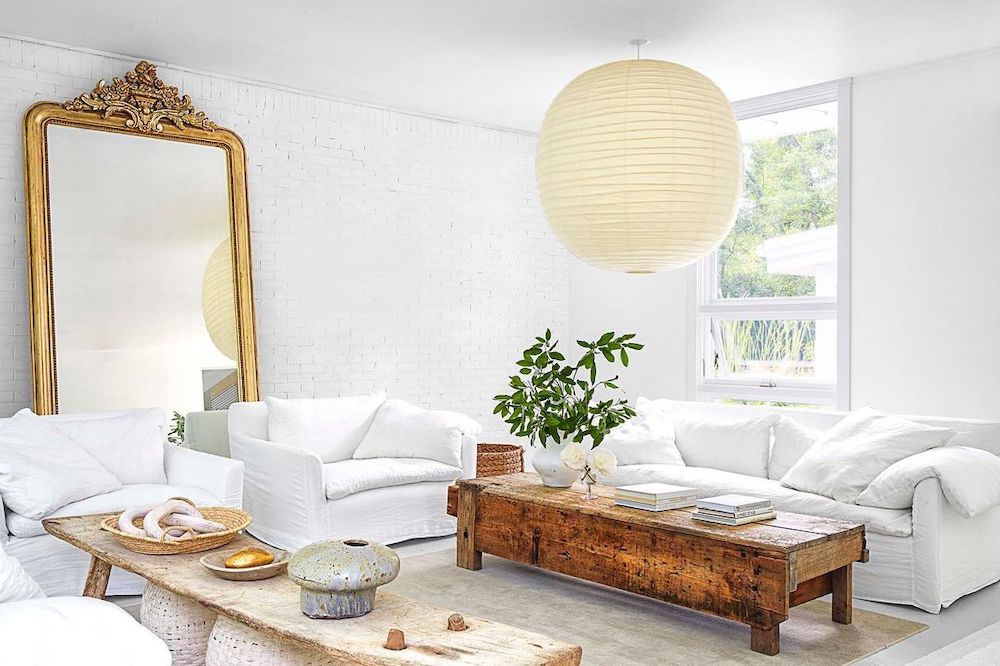 These sofas are perfect for styling in a guest room, family room, or living room. Style a white sofa with an entire room of neutral colors. Such as the inspiration image above. An entire room in white with warm neutral tones as seen in the coffee tables, baskets, and accessories.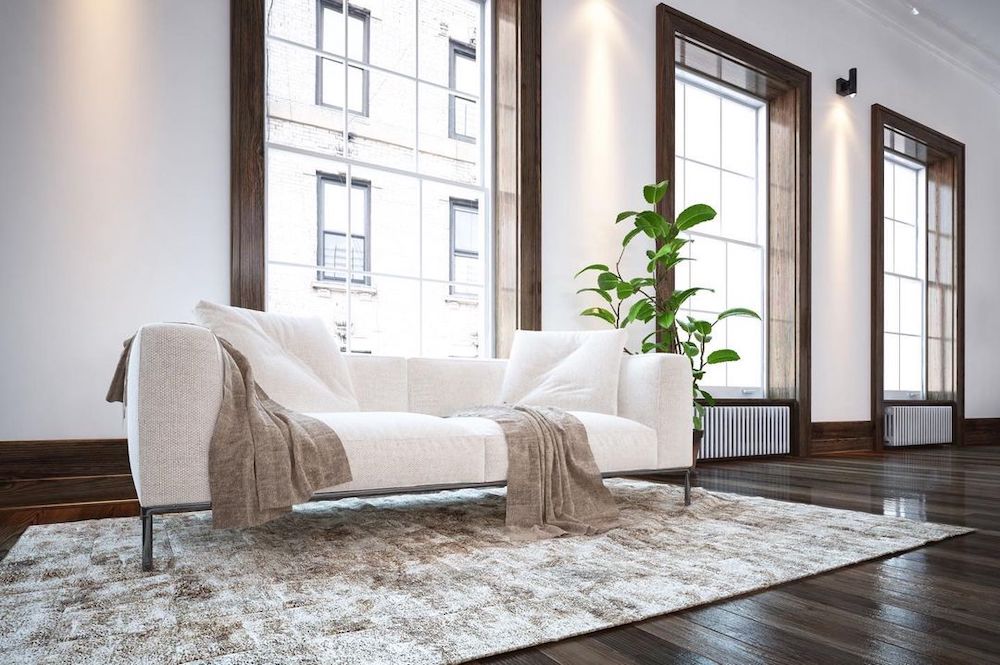 And in this inspirational image, a white sofa in a room with warm wood window molding and flooring. Add some greenery and then let the fresh air and light pour into the room.
Mix a Calming Color to Classic White Sofas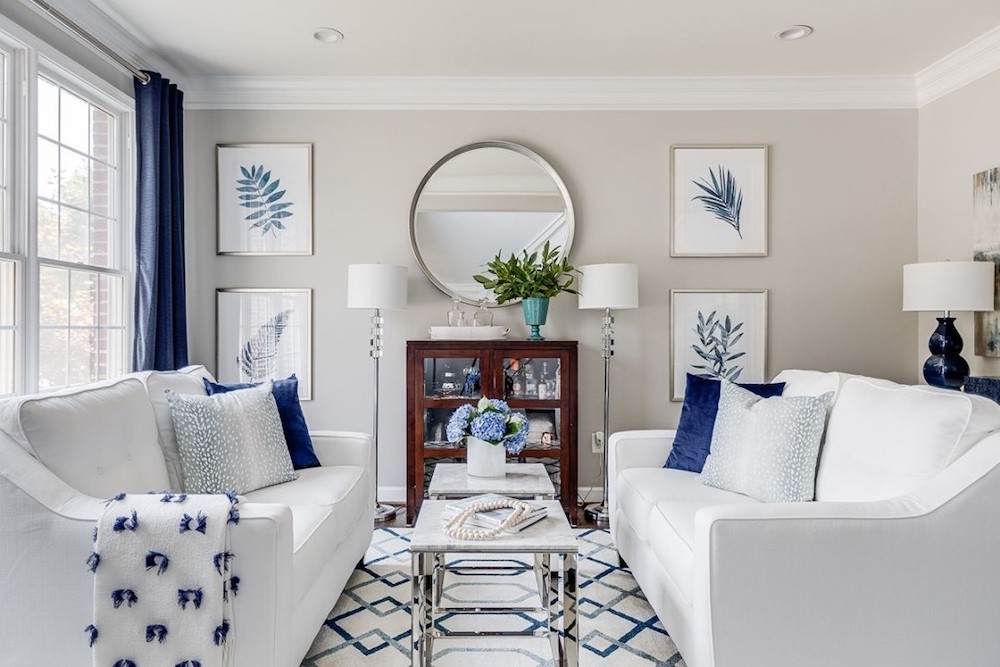 In this room, the designer created a calming space by using the color blue. A mostly white room with various shades of blue accessories to give the space depth. So beautifully designed, the living room with white sofas exudes a peaceful style.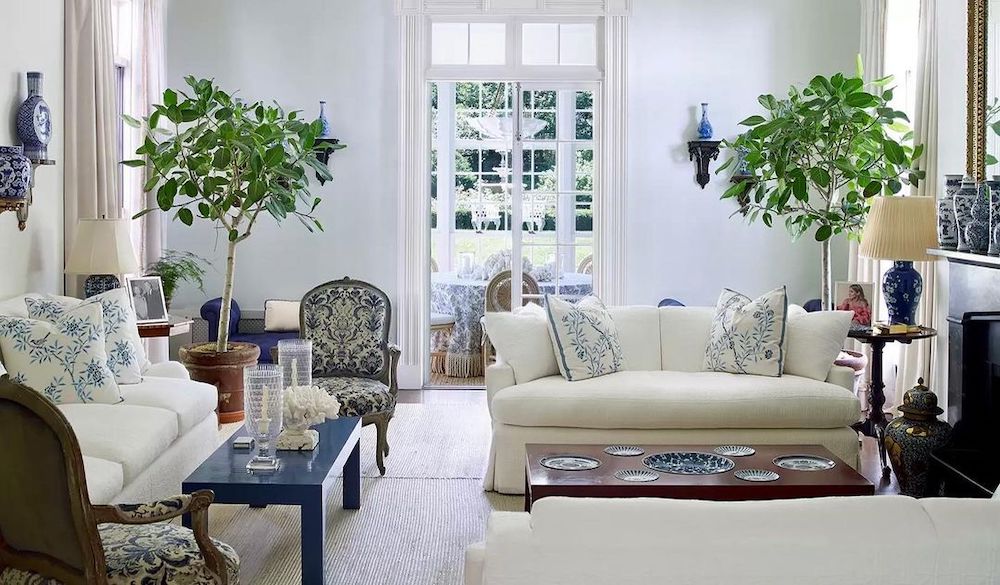 Create two distinct sitting areas using white sofas. On the left side, is a single white sofa with blue and white covered chairs. Across from that sitting area, is the second sitting area. With two white sofas facing each other and toss pillows covered in blue and white fabrics. Wall paint is a soft blue color. Various blue accessories are used throughout the room which includes a table lamp, vases, ginger jars, and a parsons table.
When styling any room with a white sofa, add color to the room using accessories and decorative objects. For instance, if you love blue, add blue accessories such as trays, lamps, vases, and furnishings to give a room that pop of color. Accessories are an easy way to instantly refresh any room without a major renovation.
Take a look at the best classic white sofas for today's home.

Make it Organic – Classic White Sofas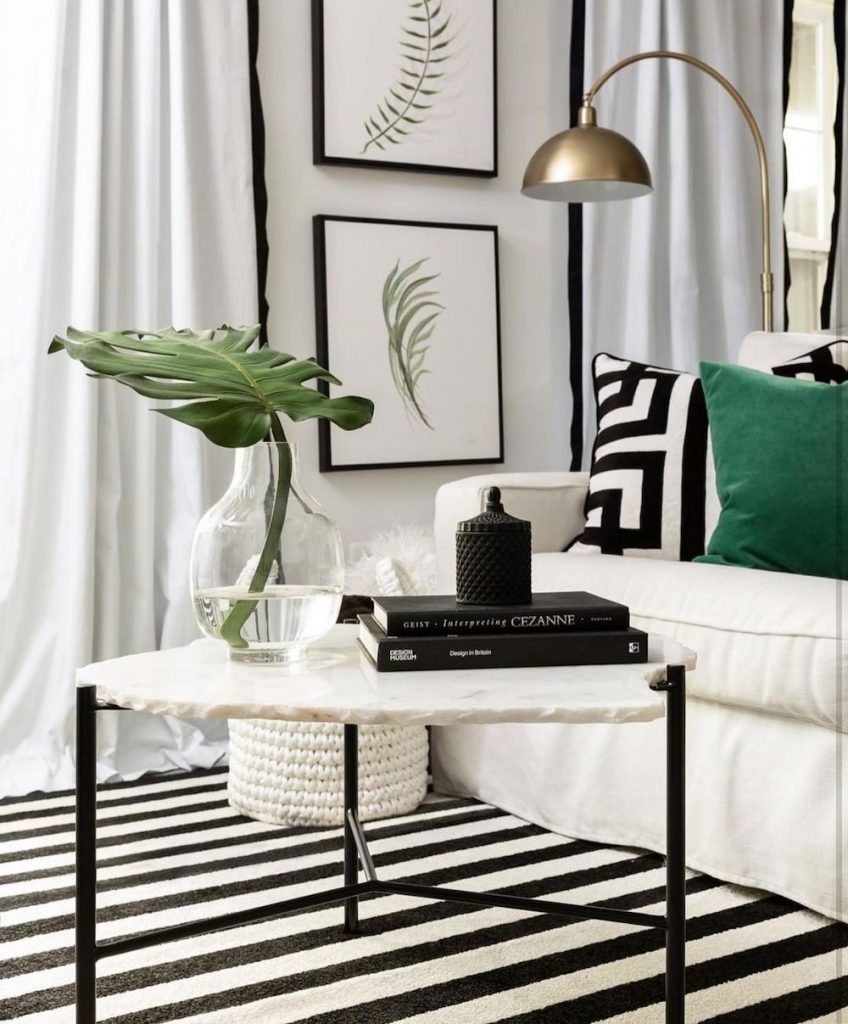 And for those that love green, style your sofa with greenery. In this inspirational design, organic green was blended with white and some black accents. A striking combination that works beautifully in this room. A classic stylish look.
Be sure to check out our other post for additional ideas on using greens in a coastal interior setting. Our post is titled Best Green Decorative Accents. Read about inspirational ways to style green decor accessories that can be paired with blue furnishings.
In Conclusion – Classic White Sofas
This ends our classic white sofas list for a living room, den, or guest house. We hope that it helps you in your search for the right white sofa for your home. For additional inspiration, take a look at some of our other posts.
Enjoy our other living room related posts for additional ideas.
Most inspiring coastal living rooms
Coastal sofas with chaise lounge
Reach out to us with any questions. We are always ready to help you out.
Thank you for stopping by our blog.
Mary
Pin this for Later: