Coastal mirrors with the best beach-style vibes are today's topic. Finding the right mirror for your home can be tricky. There are many mirrors to choose from with frames made from a variety of materials. If you're environmentally conscious then consider a mirror with a frame made from sustainable rattan or reclaimed wood. But the best thing about our list of mirrors is that they can be delivered right to your front door. There is no need to pick these mirrors up at a store and carry them back home.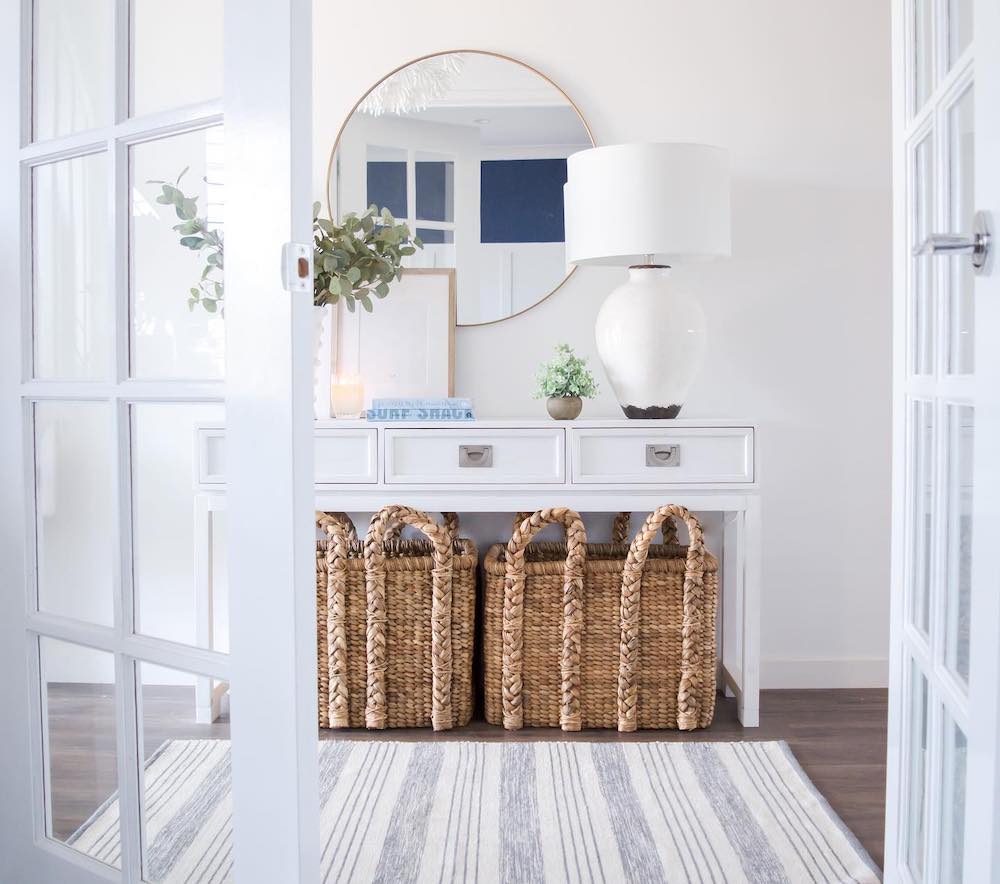 In today's post, we are sharing mirrors for a beach or summer home. The most popular coastal mirror frame materials used in today's mirrors are rattan, distressed wood, and natural wood. Select from coastal colors that are neutral such as white, cream, light gray, or muted driftwood colors. Although blue hues are popular too in a coastal home since they represent both the sky and sea.
Coastal Mirrors with Beach Vibes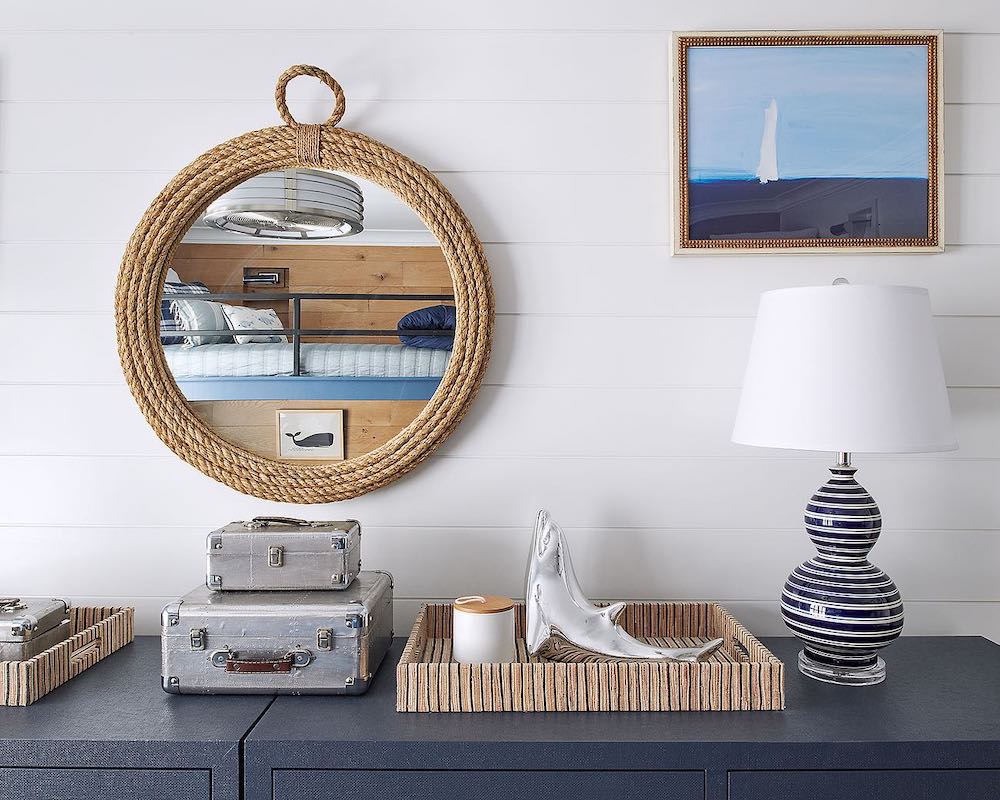 Mirrors are an important accessory for a home since they are both functional and add a decorative touch to the room. In an entryway, a mirror gives your family and house guests a place for reflection followed by a quick freshen-up. Darker rooms, as well as smaller rooms, can appear brighter and more spacious with the use of a mirror. Creating a bright and roomy home is especially important over the cold winter months when daylight hours are limited. Keep your home bright and looking spacious with a mirror.
Display mirrors throughout the home. Use them in entryways, over a mantle, in the dining room, and hallways. There are many sizes and shapes to select from. Our mirror picks are a selection of 19 coastal mirrors for a beach or summer home. Take a look at these mirrors. We are certain that you'll love them as much as we do. Be sure to let us know what you think.

Need a little inspiration to style your mirror? Take a look at these styling ideas for your home. Be sure to let us know what you think of these styling room ideas.
Make it a Double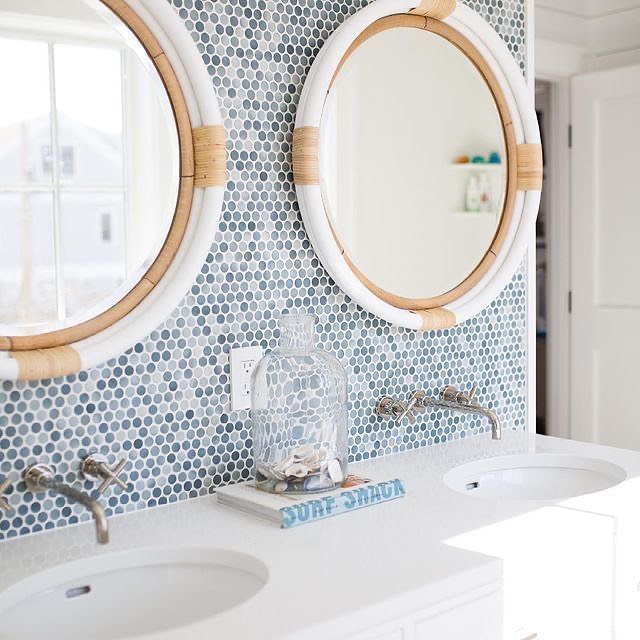 Add mirrors made from sustainable rattan in white and natural finishes over the bathroom sink. Beautiful and so beach chic.
Top it Off Over the Dresser – Coastal Mirrors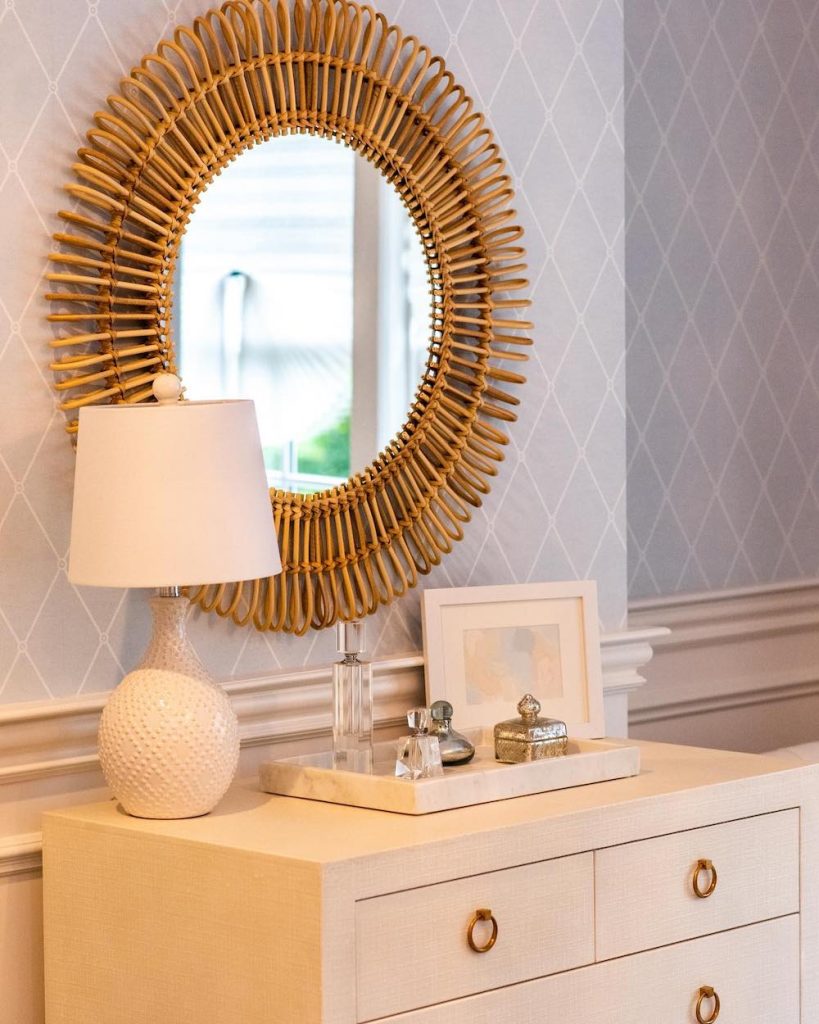 Give your dresser the finishing touch with a beautiful rattan mirror. A gorgeous look.
Go with Island Chic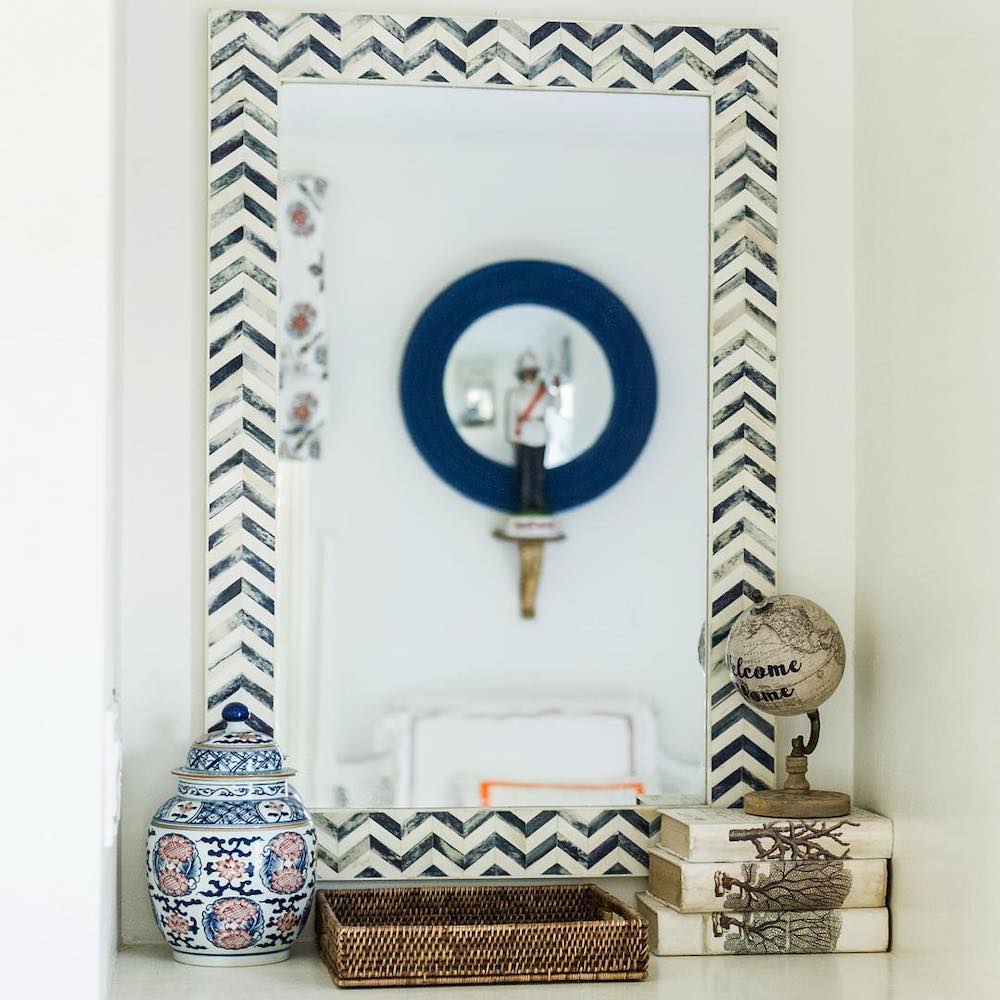 Style it with an island-chic design. Grays or blues mixed with ivory or cream colors are soothing colors. Perfectly styled for relaxing and lounging at home.
This ends our list of coastal mirrors for the home. Did you see a mirror that you like? Keep the coastal look alive with any of these stylish mirrors.
Check out our coastal decor post for additional ideas – 12 Ways to Add Coastal Decor to your Home as an additional coastal resource. Find great tips and tricks for styling a coastal home, in this important post. We hope you found a mirror that suits your home's needs and that you love!
Enjoy our other coastal decor-related posts for additional ideas.
Coastal Bookcases
Sofa Beds for Cozy Nights
Comfy Coastal Beds for Dreamy Nights
Rattan Mirrors
Coastal Console Tables
Thank you for reading our blog at Finding Sea Turtles. Reach out to us with any questions. We are always ready to help you out.
Mary
Pin this for Later: