Christmas kitchen decor ideas for a festive and cozy decorating style. Have you given any thoughts on decorating your kitchen this Christmas? Maybe you'd like to decorate a little more than last year? In today's post, we are sharing the best festive styling ideas for the kitchen. And we are confident you're going to love these ideas.
Start the Festivities – Christmas Kitchen Decor Ideas
Keep warm and cozy this Christmas season in a festive kitchen. There are many ways to decorate and add cheer to your home this Christmas season. If you want to update your Christmas style this year, take a peek at these ideas before you style your kitchen space. These are our picks of the best and festive kitchens that will inspire you.
Take Your Inspiration from a Toy Factory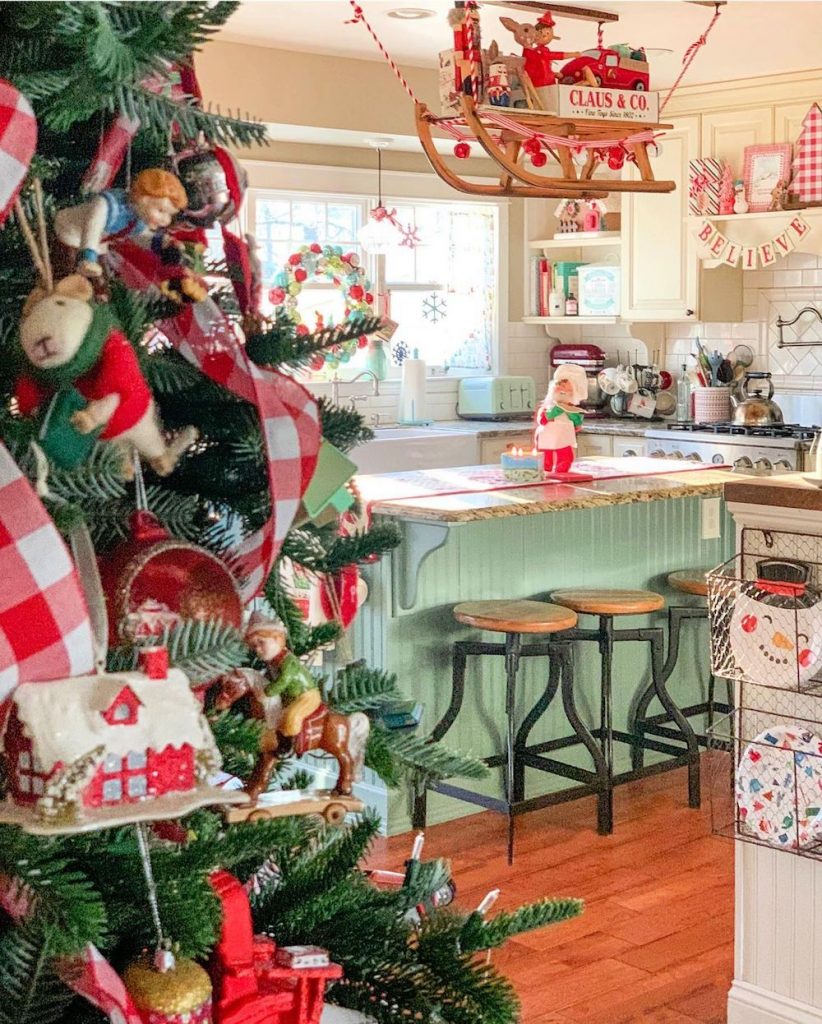 Create a toy factory-inspired kitchen. Display a miniature sled, toys, and more. Make it a whimsical Christmas decor.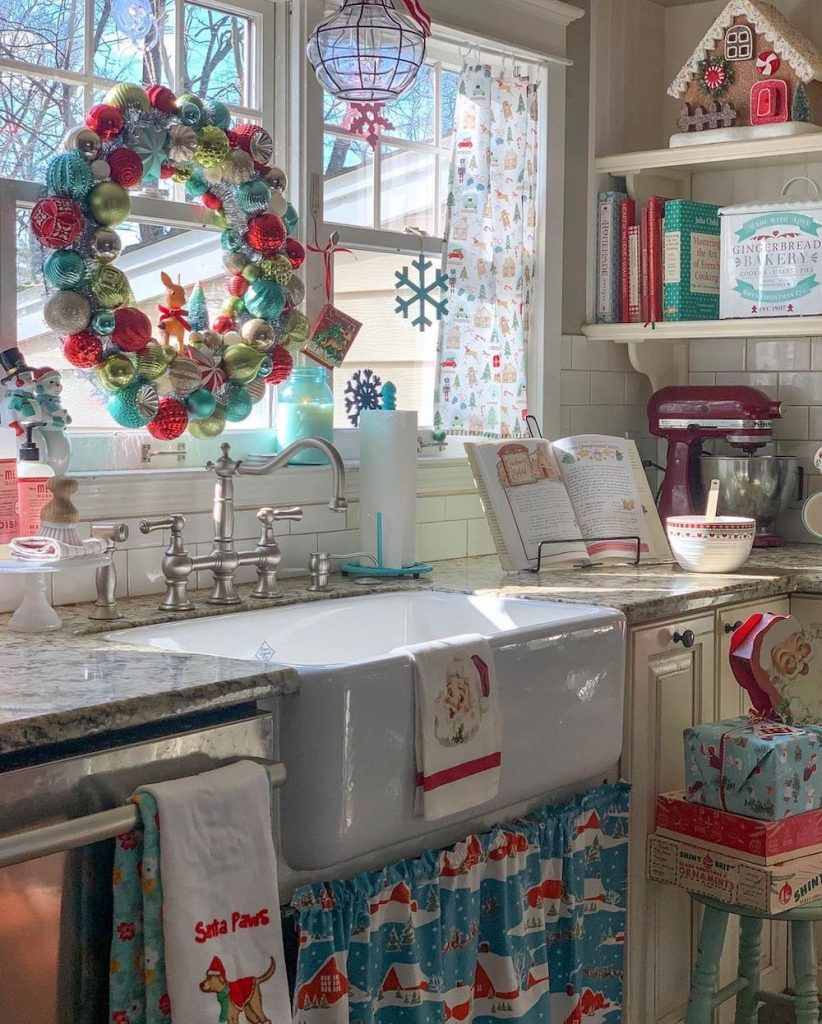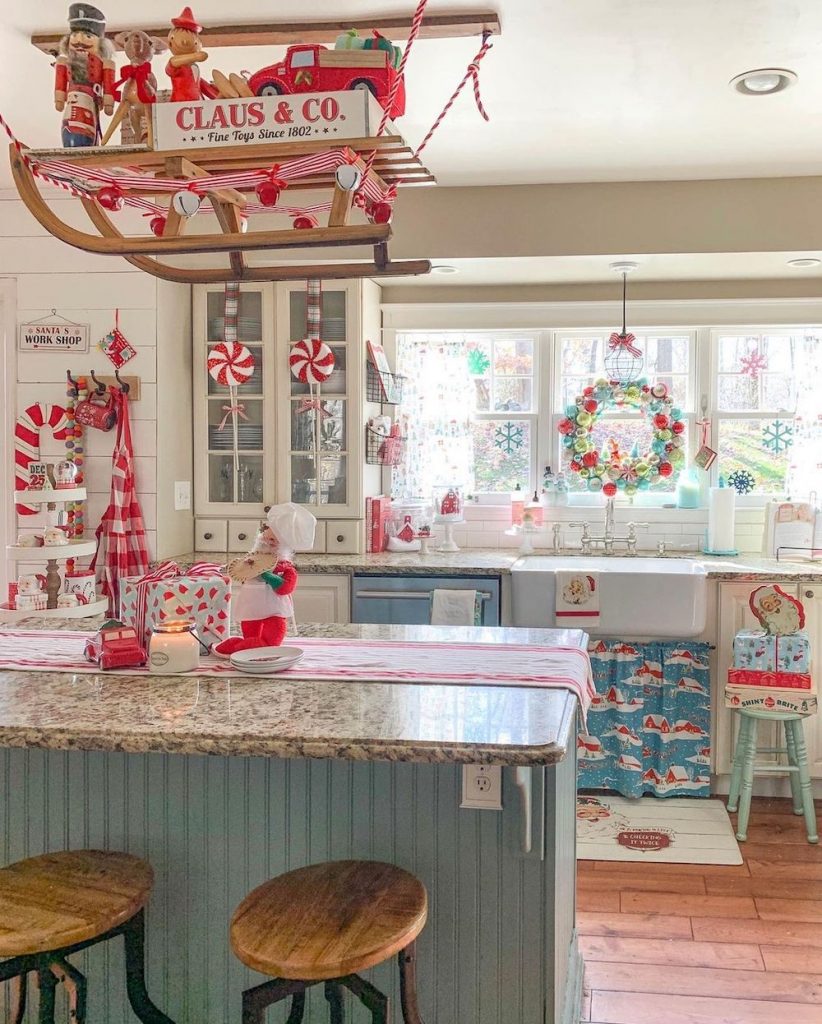 Set up a Holiday Village – Christmas Kitchen Decor Ideas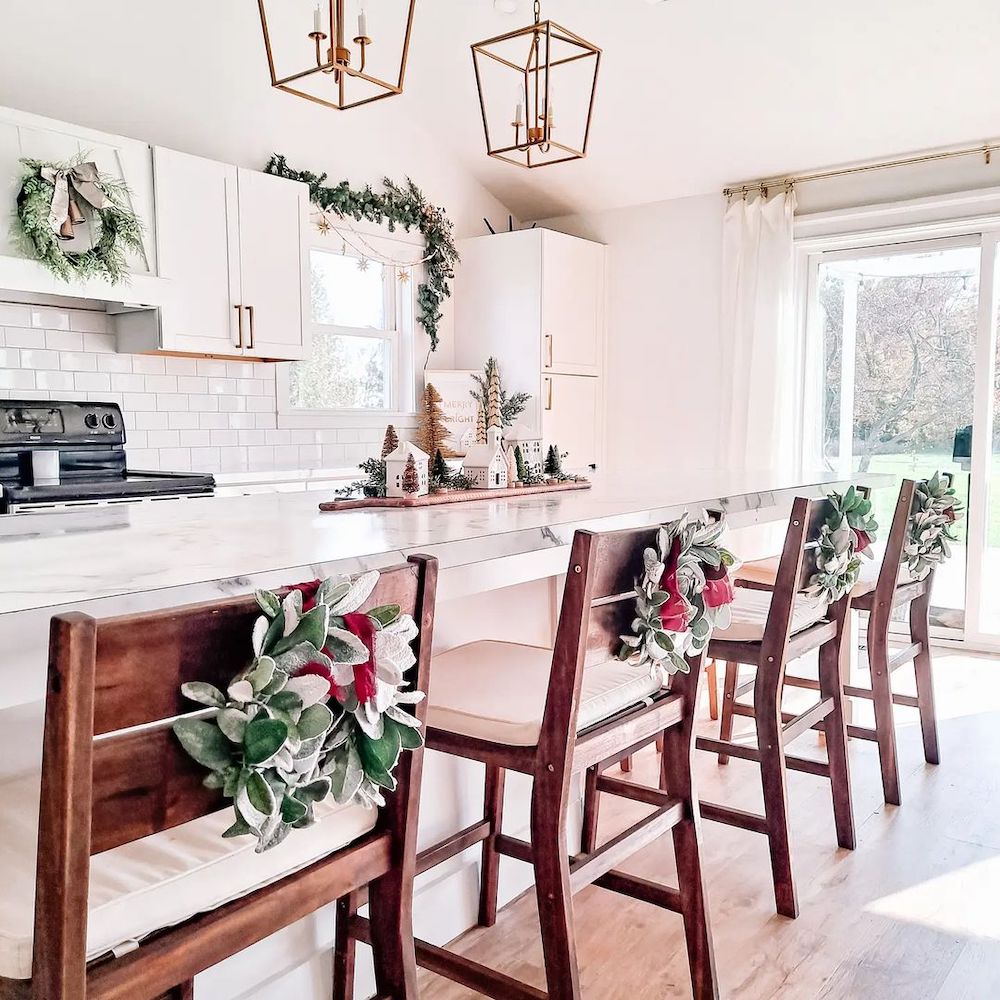 Display a small Christmas village on your countertop. Make it as elaborate or as simple as you like.
Style a Christmas Forest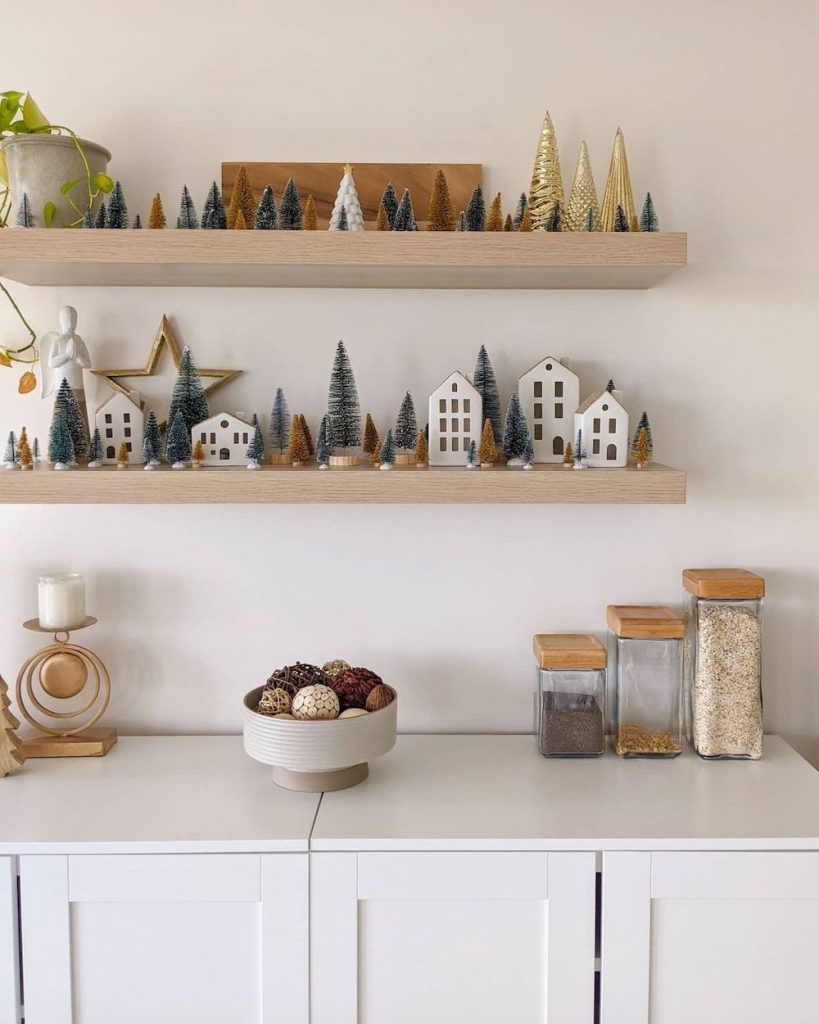 Make a tree forest on your kitchen shelf.
Build a Gingerbread Village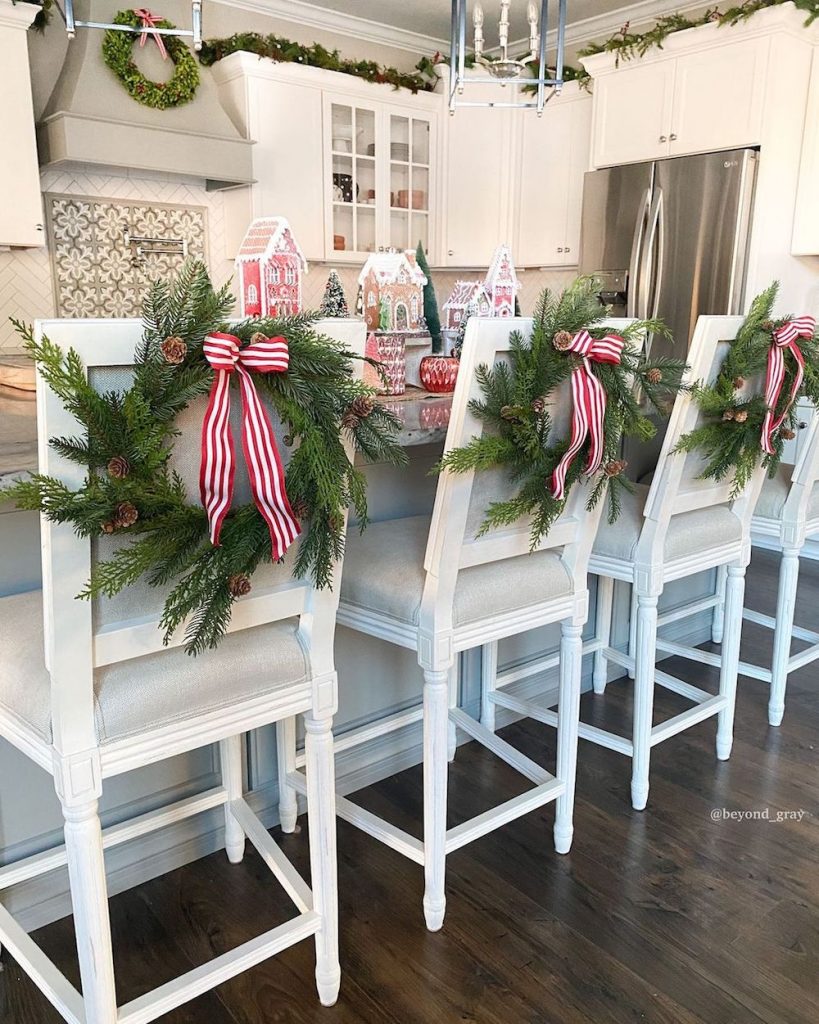 In this inspirational image, build a gingerbread village. Make it as large or small as you'd like.
Spread Greenery on the Cabinets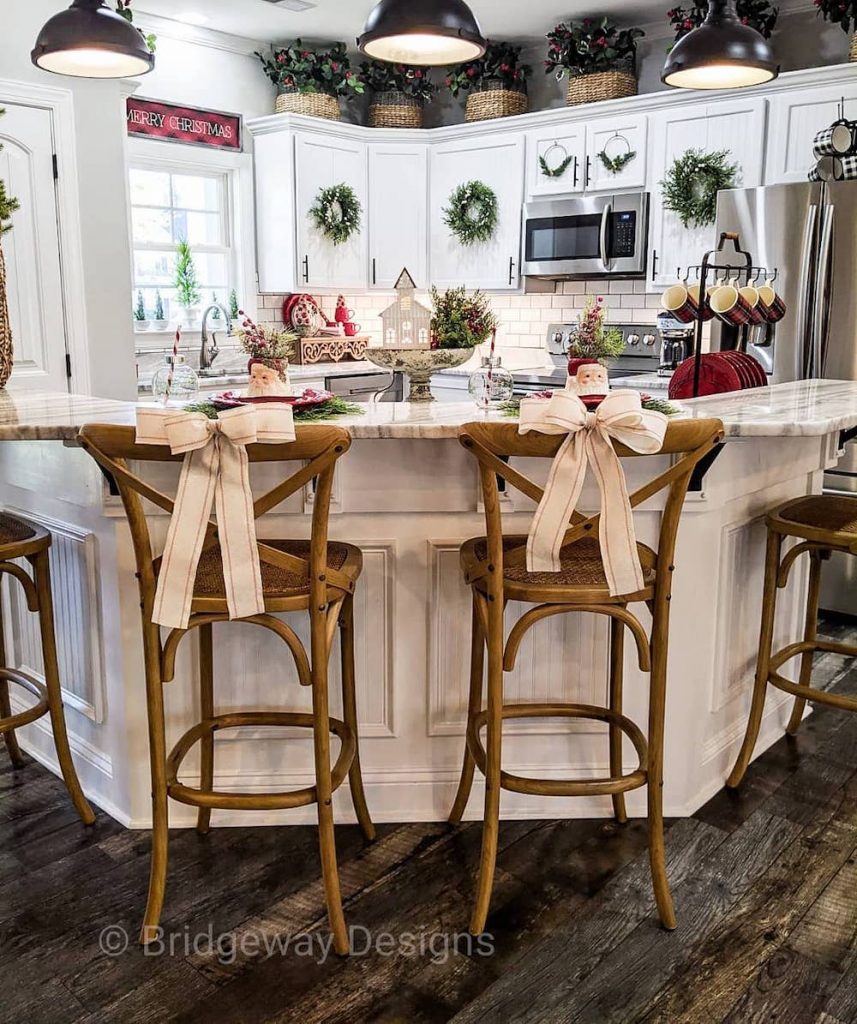 Stuff holly and other greenery around your kitchen cabinets. In this image, the designer added holly in baskets above the cabinets. Then followed with small wreaths on the cabinet doors.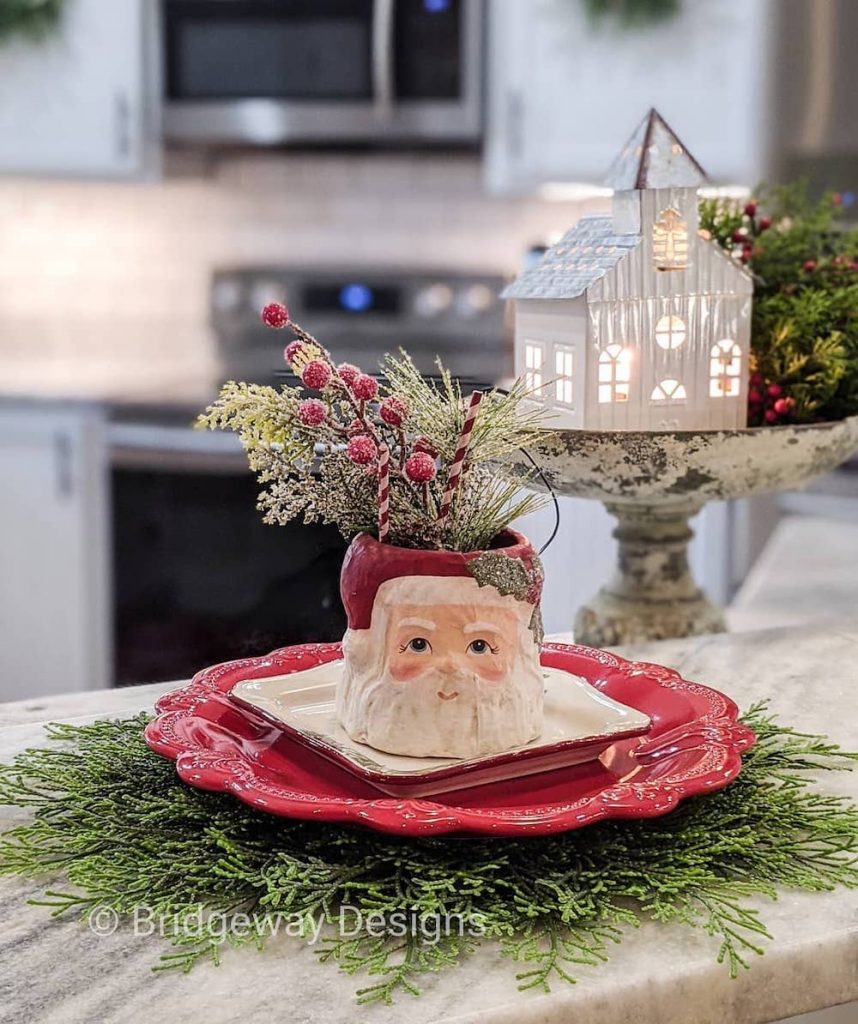 Line Up Your Nutcrackers
Nutcrackers add whimsy to the decor and are perfect for the younger crowd.
Hang Holiday Greeting Signs – Christmas Kitchen Decor Ideas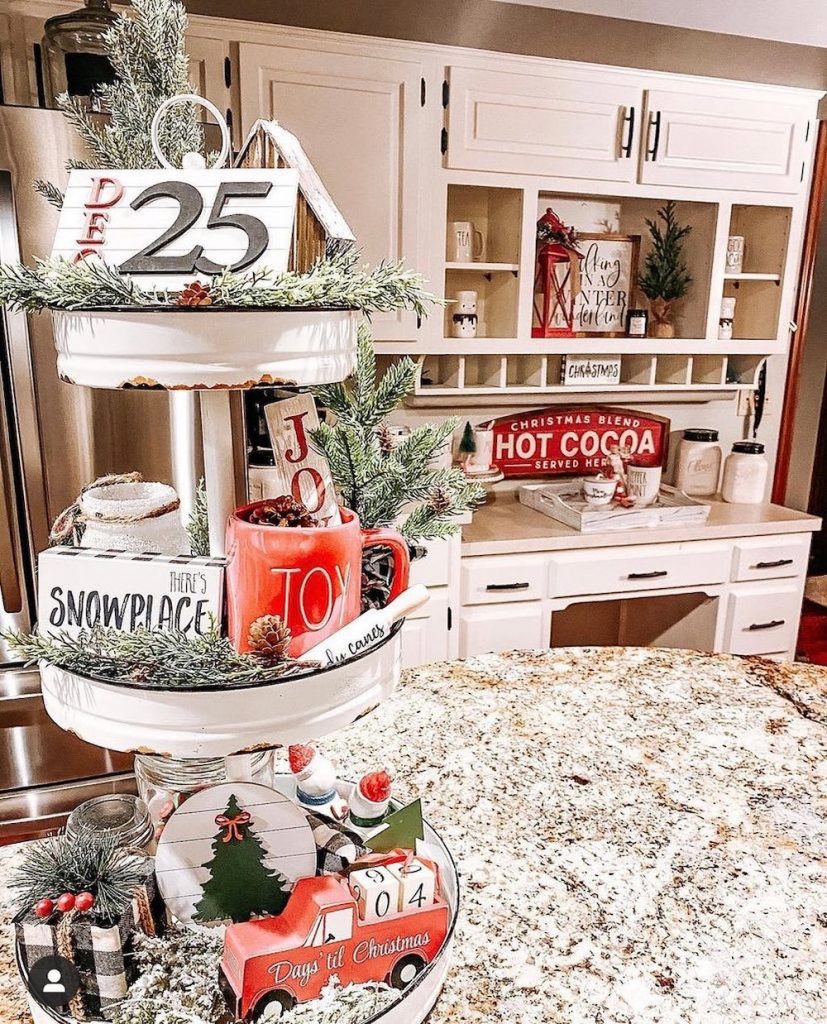 Add your favorite cheerful Christmas wall art signs to the kitchen. Display those uplifting greetings to welcome the season.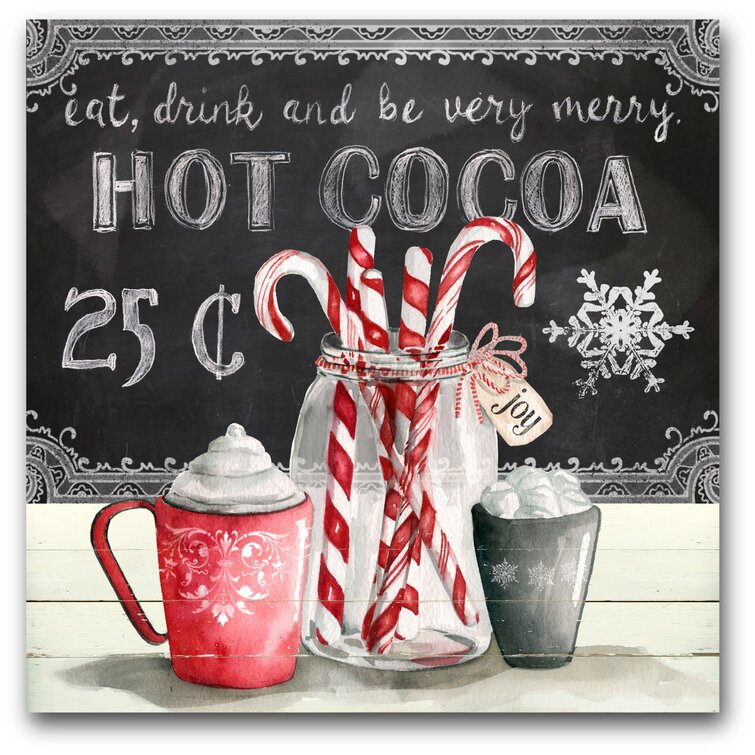 Bring the Winter Wonderland Indoors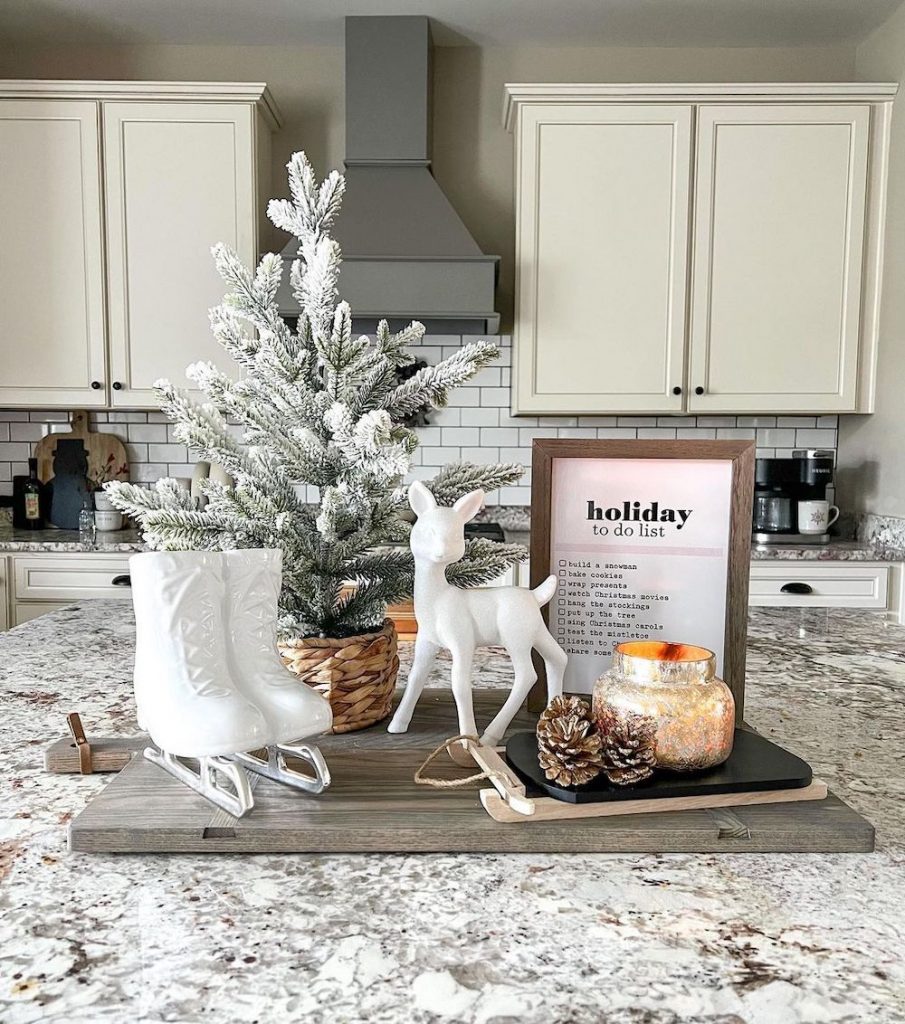 Display accessories commonly used outdoors. A pair of skates, a reindeer, a sled, and a flocked tree are all reminders of a winter wonderland.
Use Your Ceramic Pottery as Decor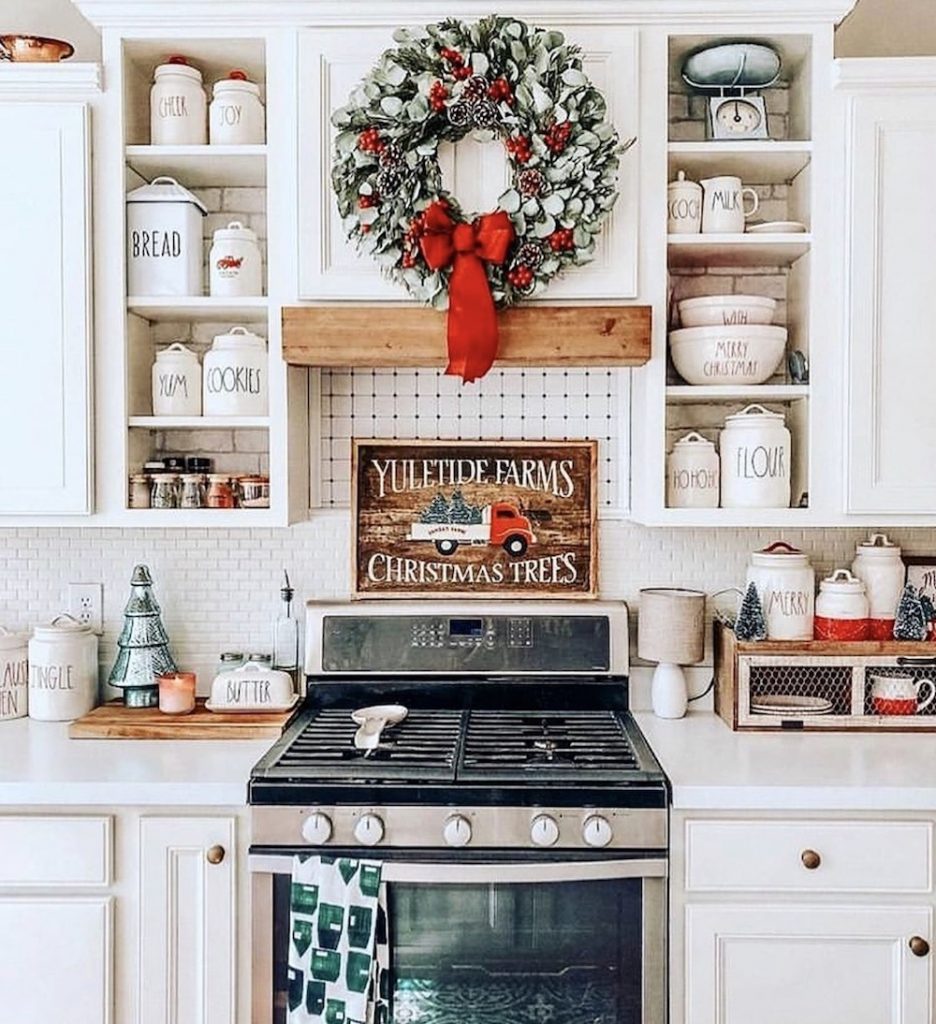 If you have a collection of pottery with holiday messages, work around them when decorating your kitchen. In this setting, the pottery works with the Christmas decorations for a merry little kitchen scene.
Go for the Red Plaids – Christmas Kitchen Decor Ideas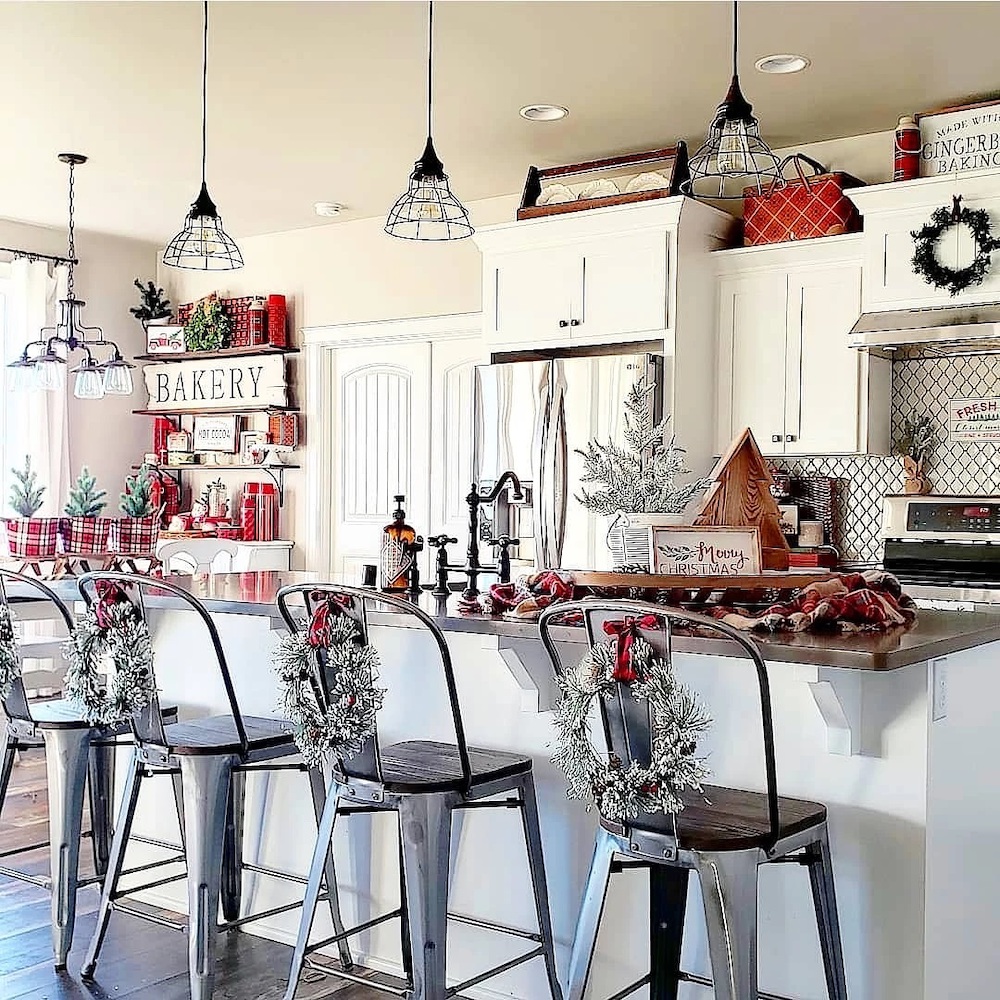 Brighten up your white and silver kitchen decor with red and plaids. Red accessories add a merry and cheerful style to this kitchen.
Use Berry Wreaths – Christmas Kitchen Decor Ideas
For a more formal setting, hand a group of red berry wreaths.
Hang a Gingerbread Wreath – Christmas Kitchen Decor Ideas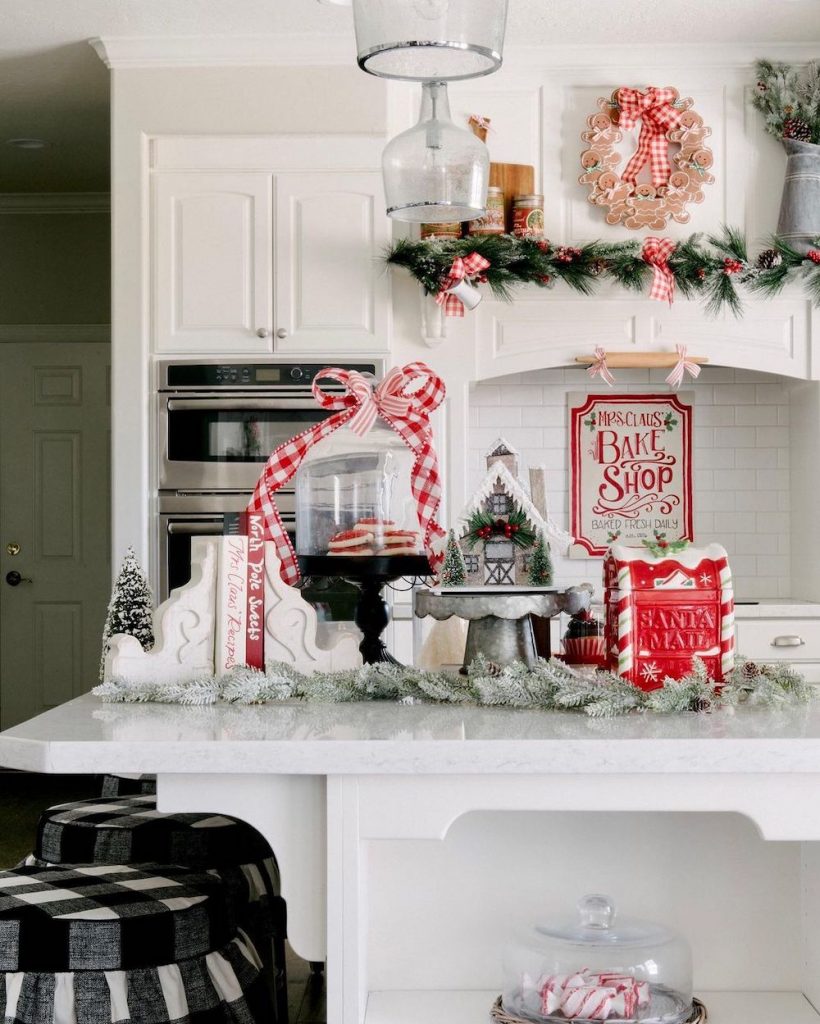 Make a gingerbread wreath to hang over the kitchen stove.
Drape Greenery Around a Light Source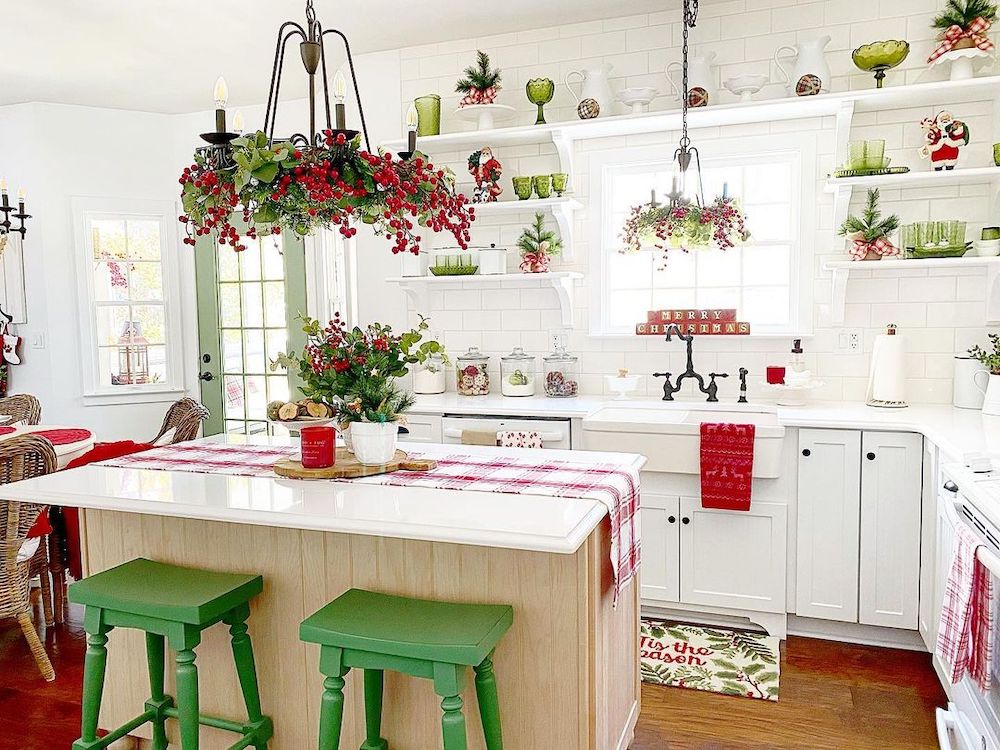 Cover your kitchen lights with greenery and red berries.
Make it Pop with Red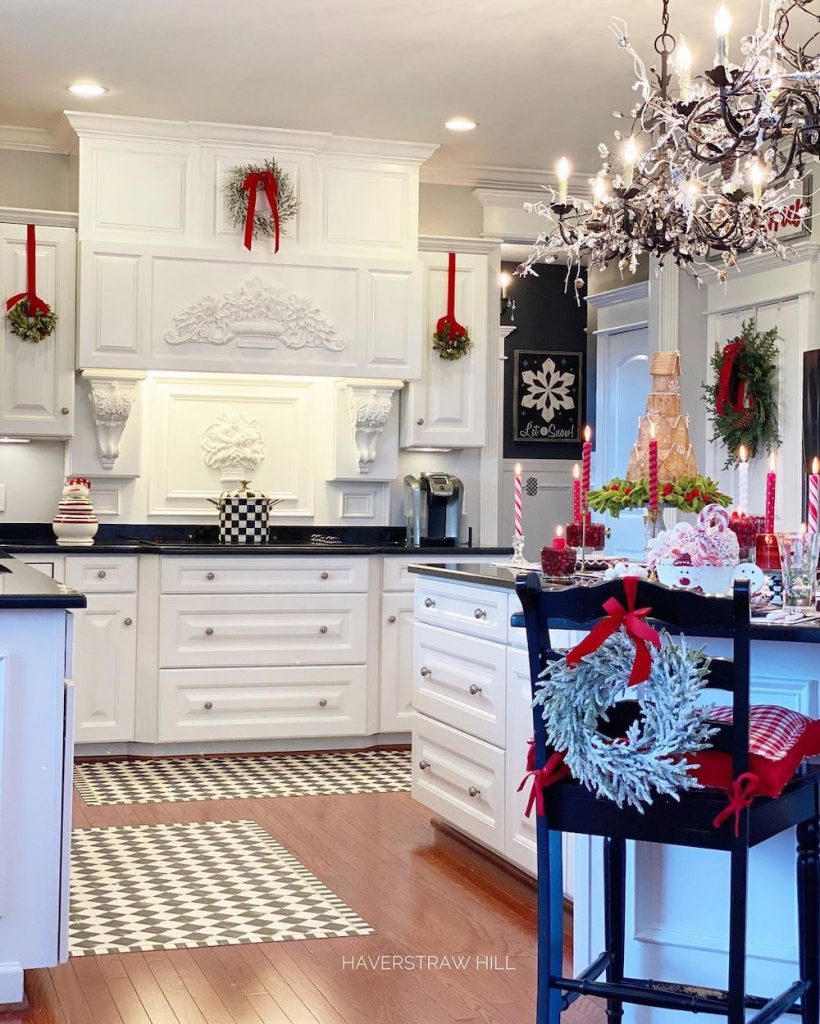 Use red accessories to add pops of color throughout the kitchen.
Use the Elf to Help – Christmas Kitchen Decor Ideas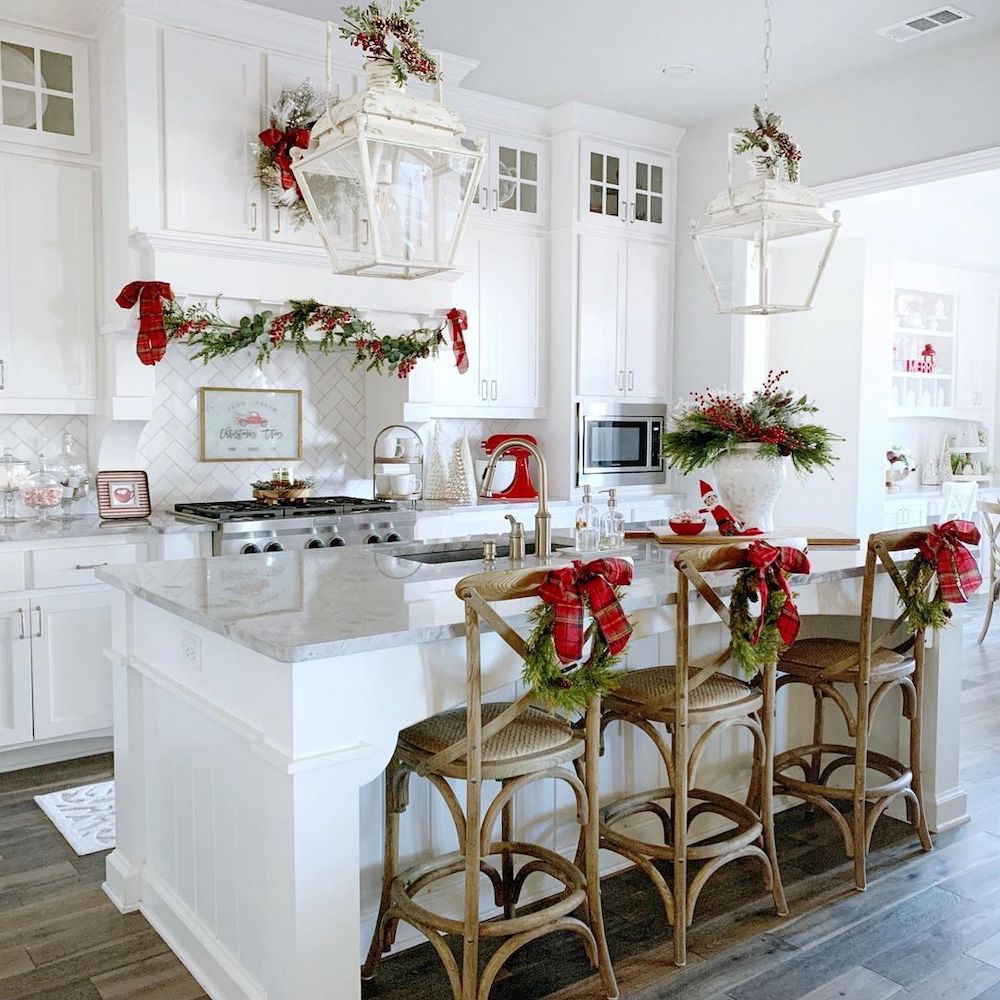 Keep your Elf on the shelf and on the countertop.
Park Your Red Truck on the Counter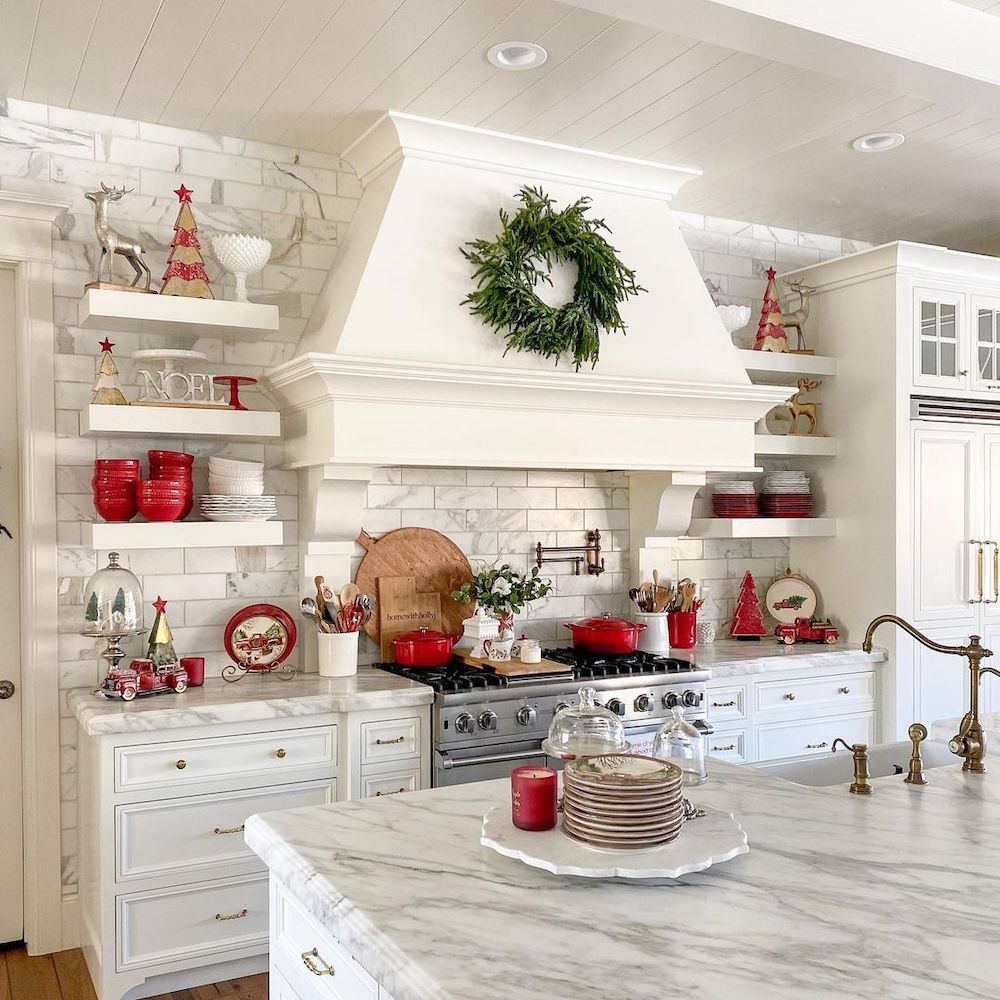 Set a couple of antique trucks on the counter to add a little whimsy.
Use Buffalo Plaid for a Bold Look
Add a little boldness to your kitchen with buffalo plaid fabric.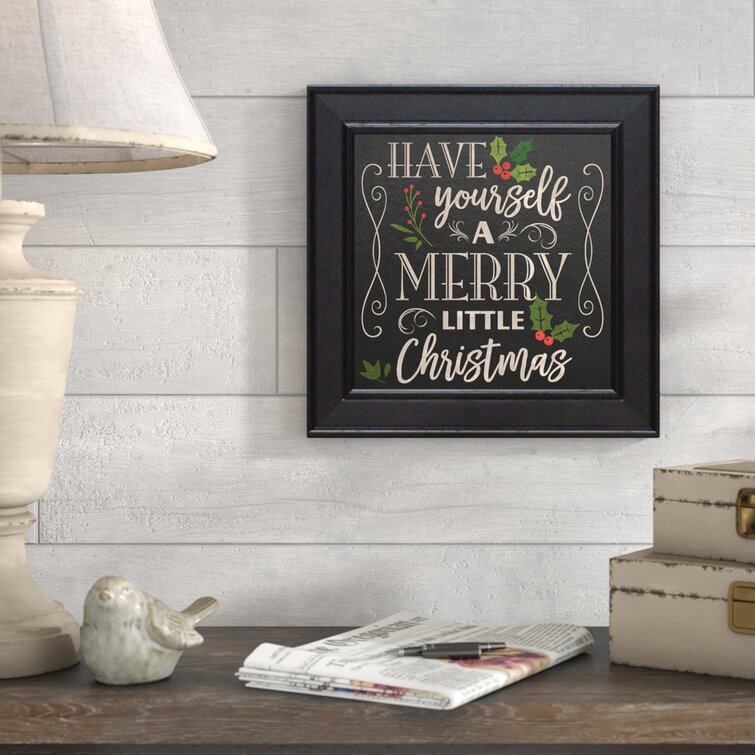 Light Up Your Windows with String Lights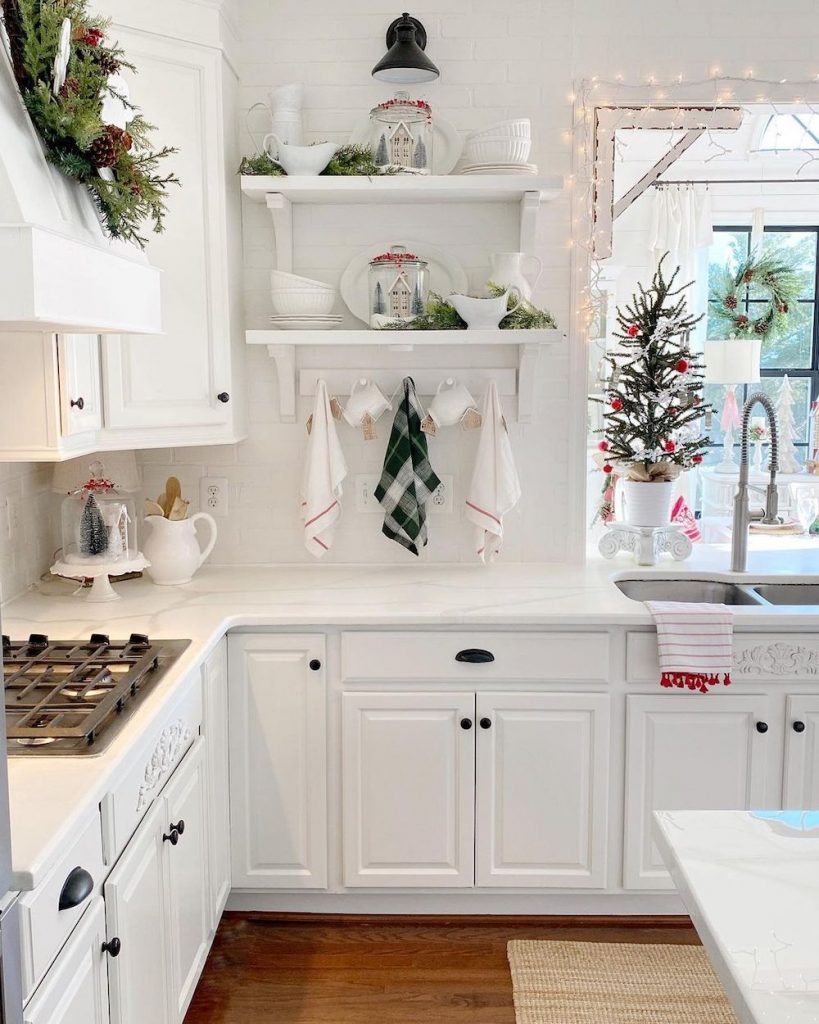 Make it magical with string lights around a kitchen window.
Keep a Red Lantern Nearby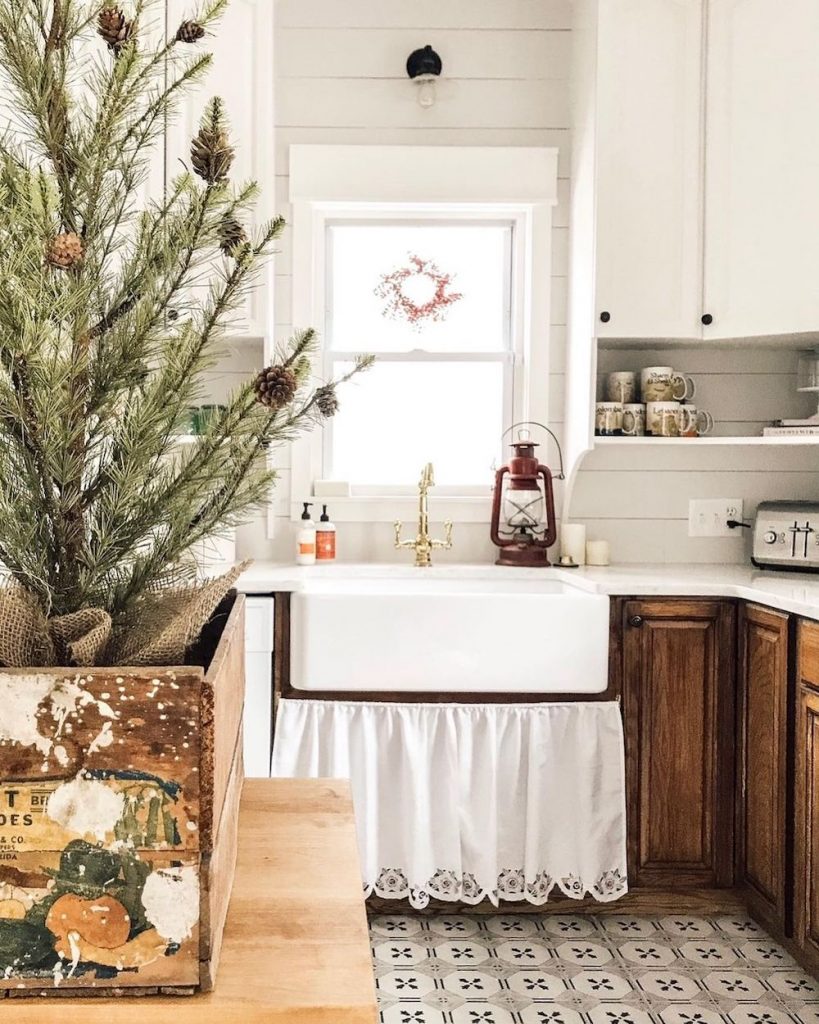 Bring a live tree into the kitchen. Use a red lantern by the kitchen window.
Mix it Up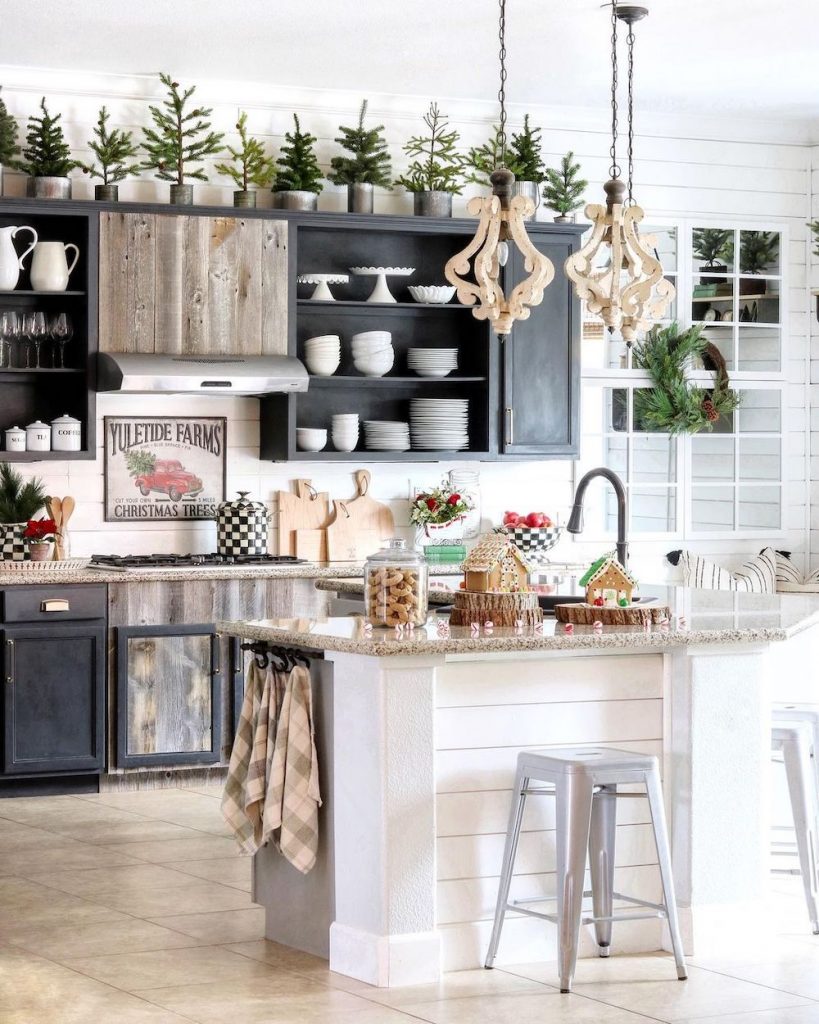 Display a collection of miniature faux holiday trees above the cabinets. The simple and easy decorating idea with a big impact.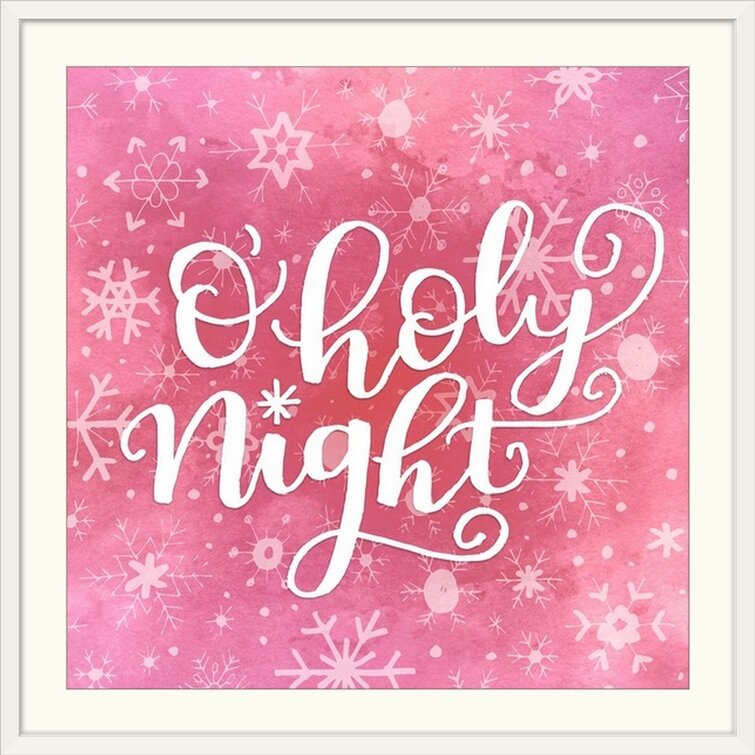 Create a Holiday Town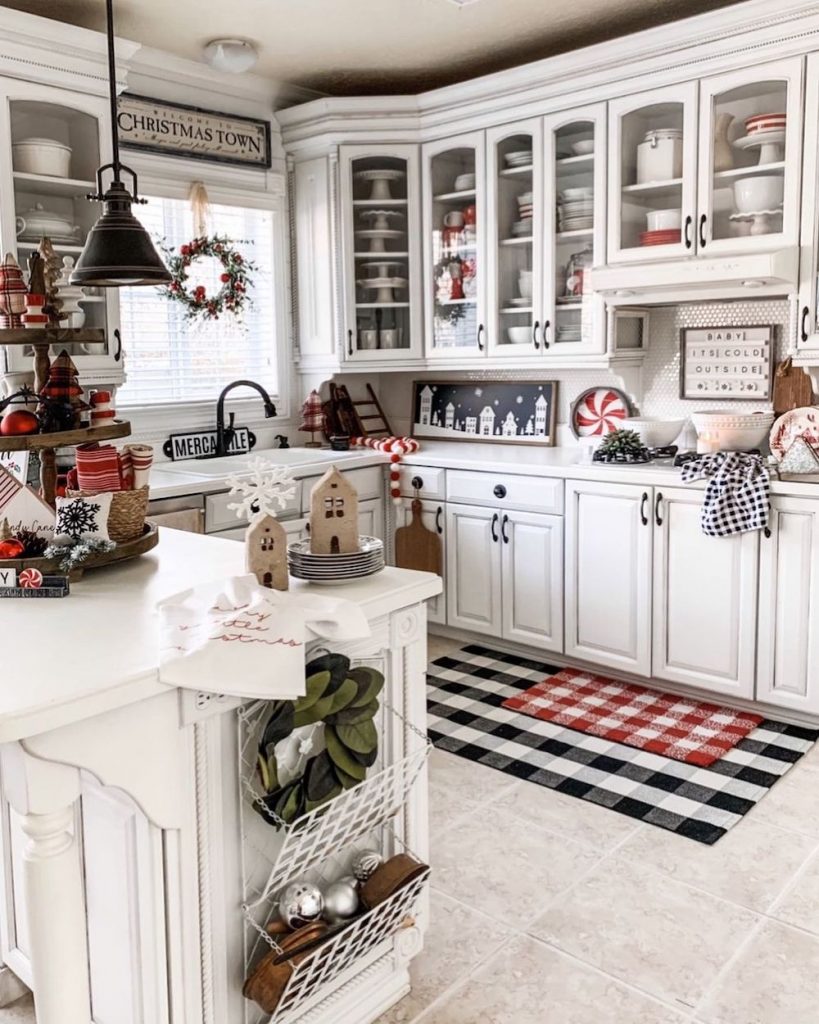 Add touches of a country home to your kitchen.
Be Inspired by Snow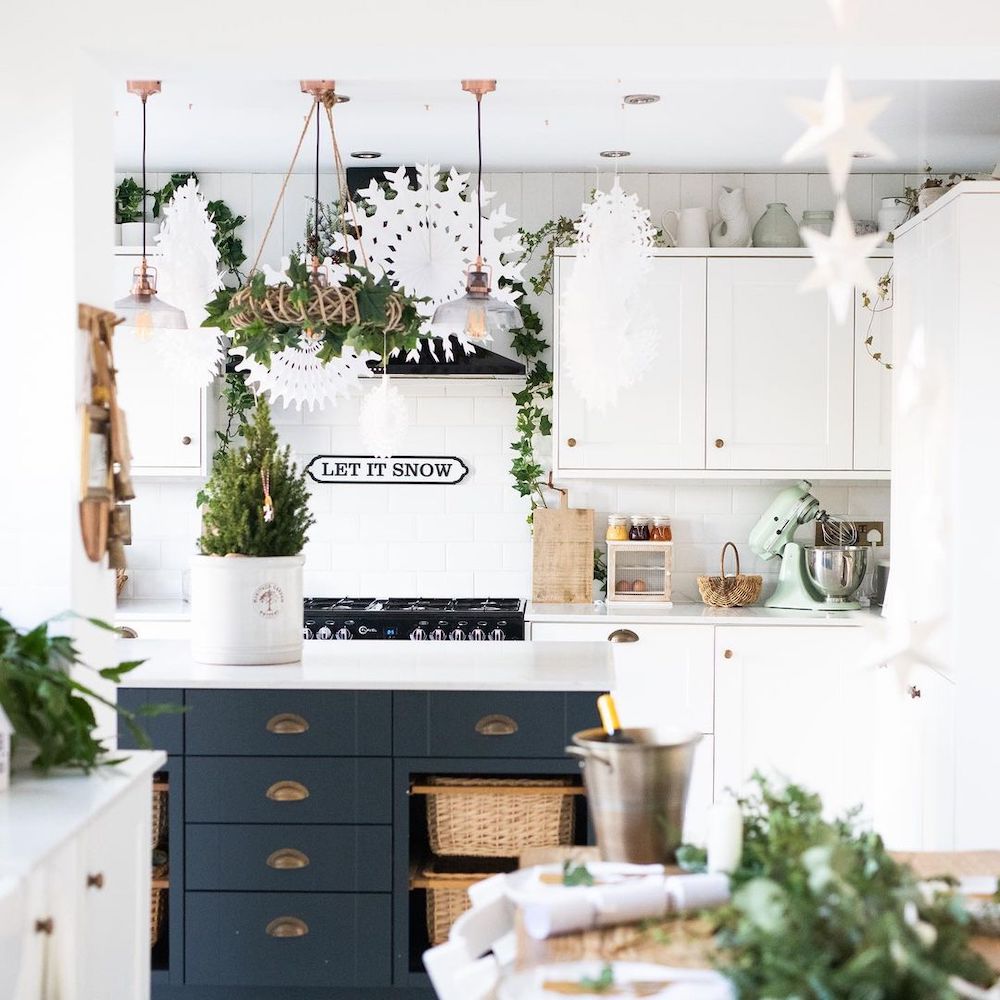 String up a set of paper snowflakes. Put out accessories that are related to snow.
Add a Trio of Wreaths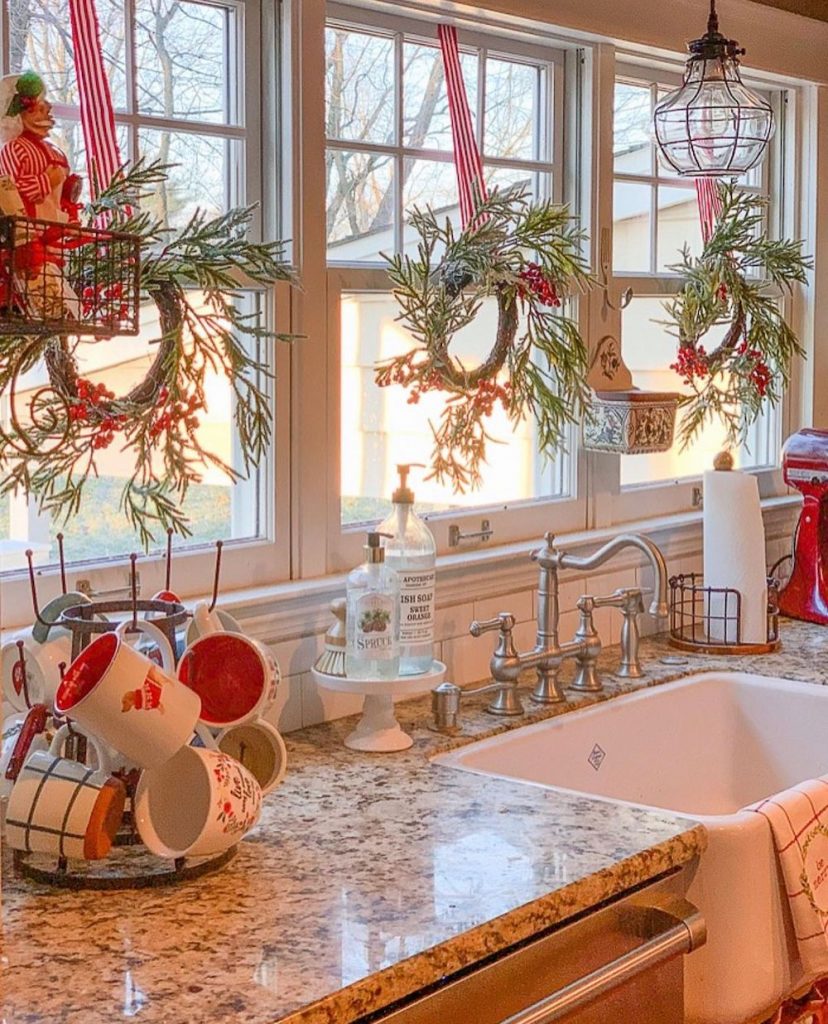 Hang a trio of three wreaths over your windows.
Easy Styling – Christmas Kitchen Decor Ideas
Our list of inspirational kitchen-style ideas has concluded. We hope our list inspires you to create the best ever kitchen this holiday season.
For Christmas decor inspiration, be sure to check out our other posts.
Reach out to us with any questions. We are always ready to help you out. Thank you for stopping by our blog.
Wishing you a blessed Christmas this year!
Mary
Pin this for Later: