St Patricks Lucky printable wall art is ready for download right now. Free of course. If you are searching for a little wall art for the upcoming St Patrick's day help yourself to these downloadable images. We have 4 prints to celebrate the lucky things in our lives. So if you'd like to show your luck in life, download these four Lucky prints.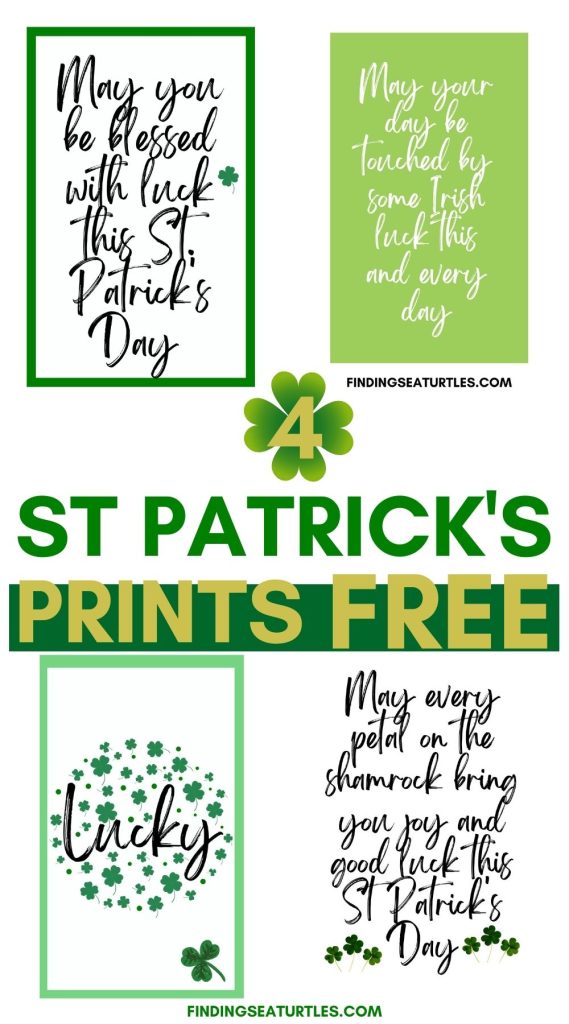 Each printable wall art has a different message or quote for St Patrick's Day. If you love celebrating St Patrick's Day, you'll love these Lucky prints. So, add one or more of these free St Patrick's Day theme art prints to your home, office, or school. Download all four prints and print the ones that you like.
Take a look at our printable digital artwork designs with the lucky theme for this St Patrick's Day for your home.
Lucky Printable Wall Art for St Patrick's Day
Today, we are sharing our free Lucky digital wall art images. Each wall art piece displays images to celebrate St Patrick's Day. This wall art provides a quick, affordable home decor update. Perfect for any day of the year. Decorate with these prints over the St Patrick's Day festivities. In any event, we are sure you'll love these printable wall art designs. Check out more of our Lucky printable wall art below.
This completes our Lucky free printable wall art. Just follow the instructions below to download these images.
DOWNLOAD INSTRUCTIONS FOR FREE LUCKY PRINTABLE WALL ART
Just download the free wall art printable. Print the page or pages you like. Then slip the wall art into a frame with an 8 by 11-inch opening. Now you are ready to display your wall art on a wall, shelf, or wherever you need a little lucky inspiration. And you are done! Yes, so easy.
So if you're ready just click on the link right below with the lucky shamrock and download the message.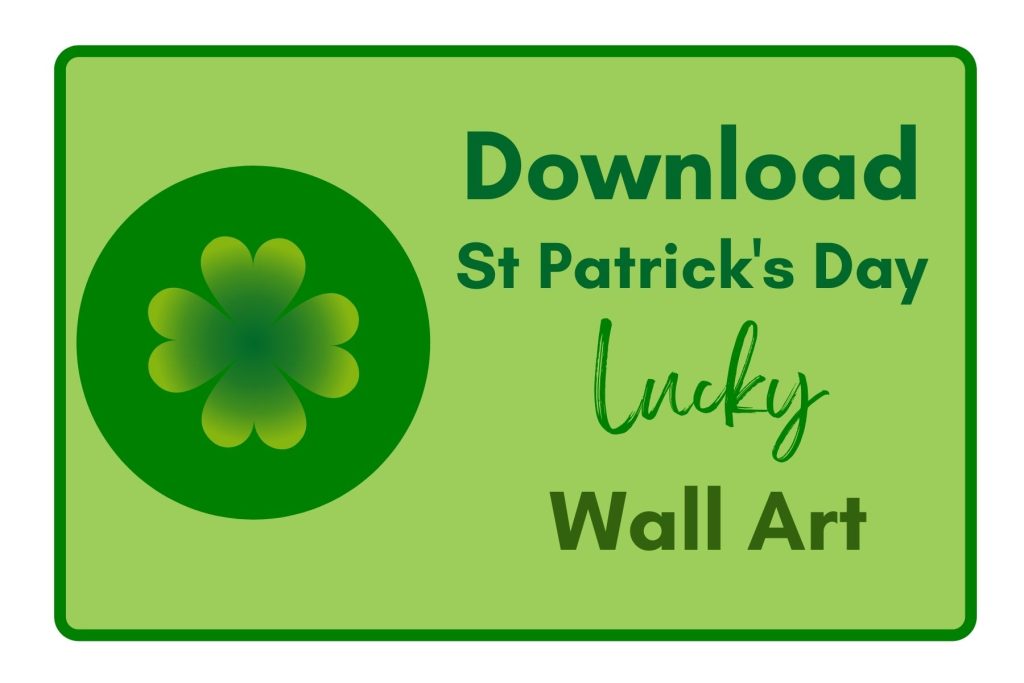 We hope you enjoy your wall art but most of all, we hope that brings lots of luck your way.
Interested in other DIY? If you found this helpful . . .
You May Also Enjoy some of our other DIY-related posts.
And if you have any questions, feel free to reach out to us. We are always ready to help you out. Thank you for dropping by.
We wish you luck like a four-leaf clover!
Mary
Pin this for Later: