Christmas garland to decorate your holiday table this season. We all love the look and fragrance of fresh evergreen garlands. Unfortunately, fresh greenery has a limited time before they begin to break down. And evergreen boughs can quickly appear untidy and dry when used indoors. So, we used faux greenery and garland indoors to brighten our home during the winter months.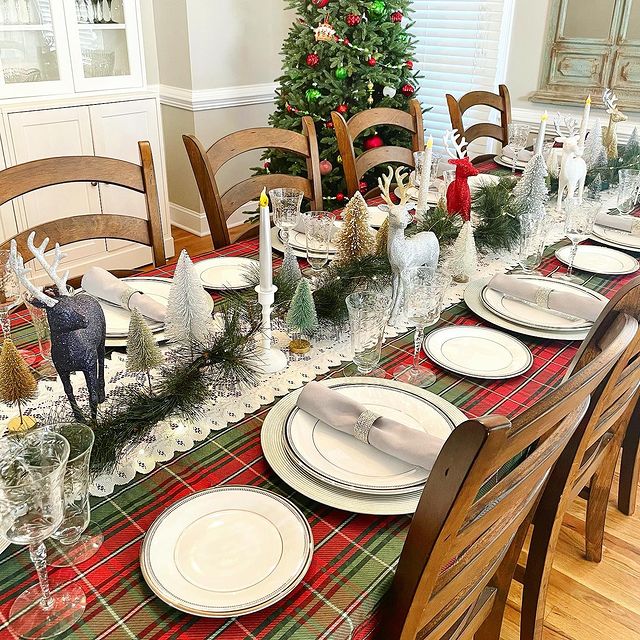 In today's post, we are sharing a Christmas garland perfect for the holiday table. Easy to use when creating a tablescape. We love the look of the fresh garland. However, the faux garland is best when used indoors. We tend to use faux greenery garland for our interior decorations. Since fresh garland tends to dry out quickly indoors, we use faux garland. Just as fresh Christmas trees can dry out quickly so can evergreens. Faux garland lasts longer and is effective for tablescape styling.
Make it Last – Christmas Garland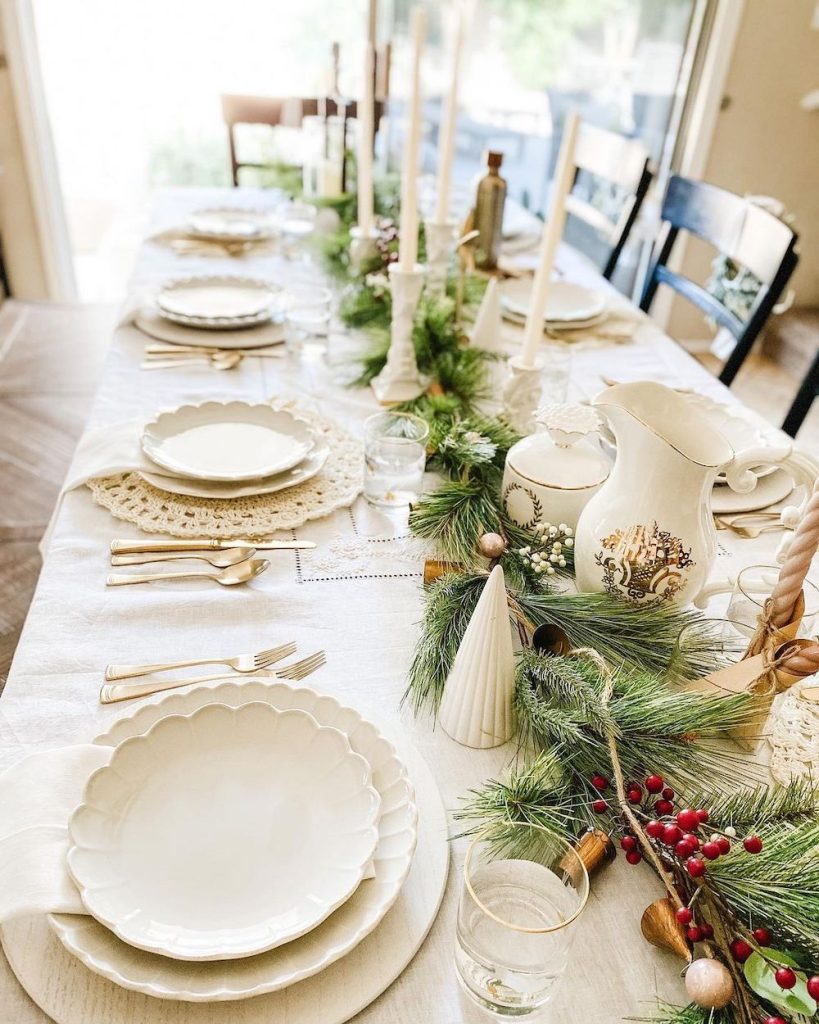 Style a tablescape using a table runner as a backdrop for your tablescape. Add a string of faux berry or evergreen garland. Continue styling your tablescape using your favorite holiday accessories and decorations. Make your table decorations festive and merry for your holiday celebrations. Take a look at our picks for Christmas garland. The perfect decoration for the base of your tablescape.

For additional table setting inspiration, take a look at these ideas for your dinner table.
Style it like a Mountain Cabin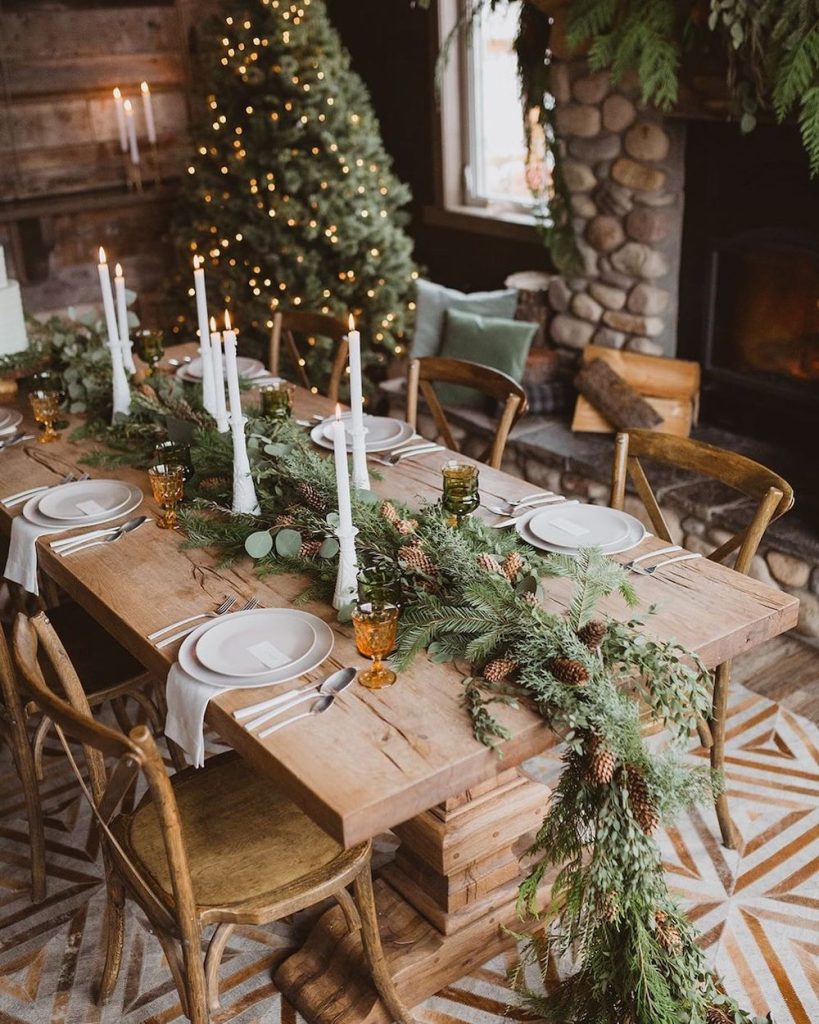 Keep it going with a mountain cabin theme. Perfect for a cabin or mountain retreat surrounded by nature and the woods. Start with a nice rustic table and chairs. Lay a table runner followed by the faux evergreen garland. These wood colors bring warmth to the dining room space.
Keep it Cream, Beige, and Natural – Christmas Garland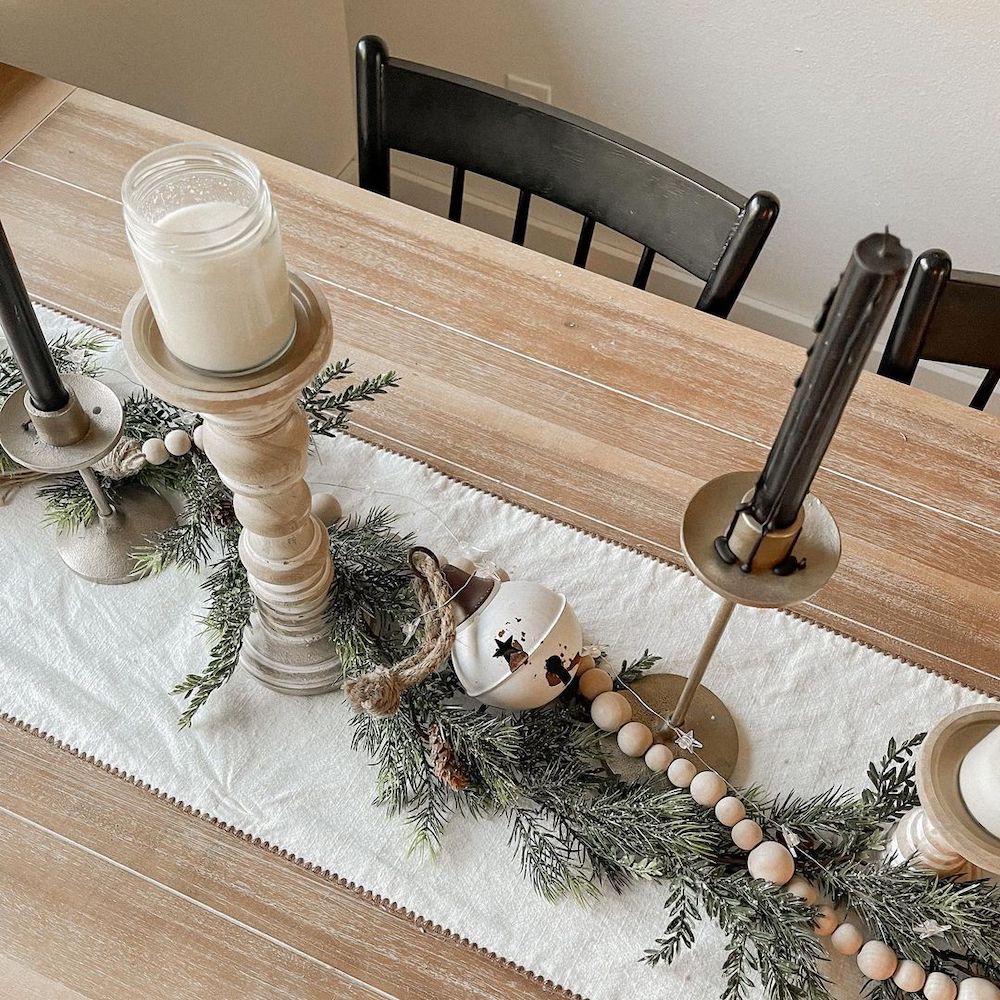 For lovers of neutral colors, use creams, beiges, and natural-colored accessories. Lay a table runner across the table. Drape a strand of evergreen garland. Add candles, wooden beads, and other neutral-colored accessories. Simple and easy to assemble.
Make it Fuller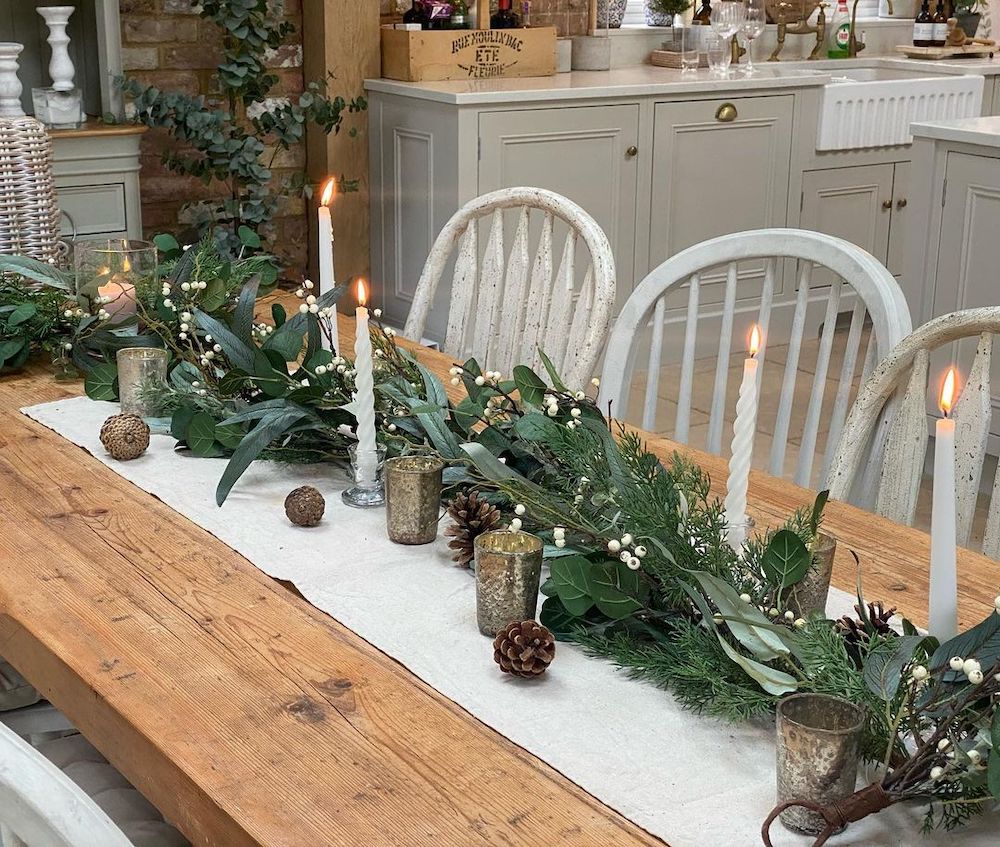 Use two strands of garland for a fuller green look. Add white tapers, pine cones, and mercury glass votive candle holders.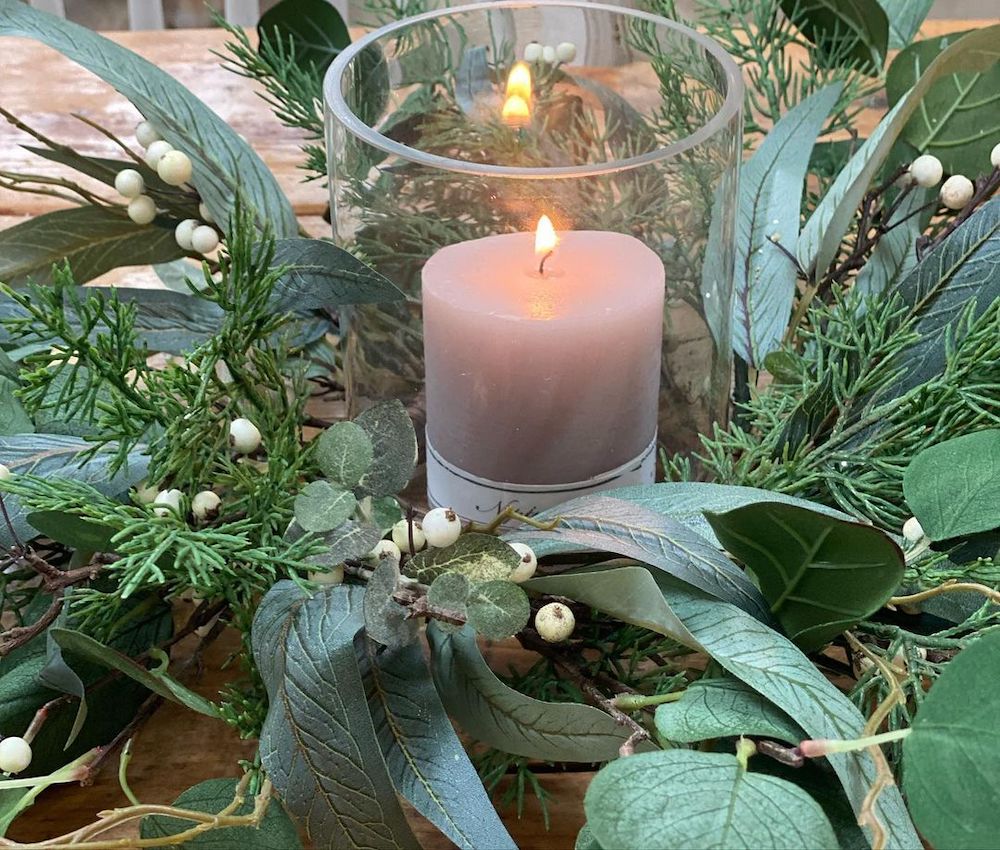 In Conclusion
This ends our list of Christmas garlands. We hope our ideas inspire you. Style your best ever holiday tablescape this holiday season.
For additional Christmas decor inspiration, be sure to check out our other posts.
Reach out to us with any questions. We are always ready to help you out. Thank you for stopping by our blog.
Wishing you a blessed Christmas this year!
Mary
Pin this for Later: