The best Valentine throw pillows you'll love to use in your home and office. For a quick refresh this Valentine's Day, add a few throw pillows in red and pink colors. Pillows are such an easy update for the home. And of course, throw pillows can add a little whimsy, make a statement, or provide boldness to the room. In today's post, we are sharing throw pillows perfect for the holiday season or even throughout the year. After all, we continue to love our families even beyond Valentine's day.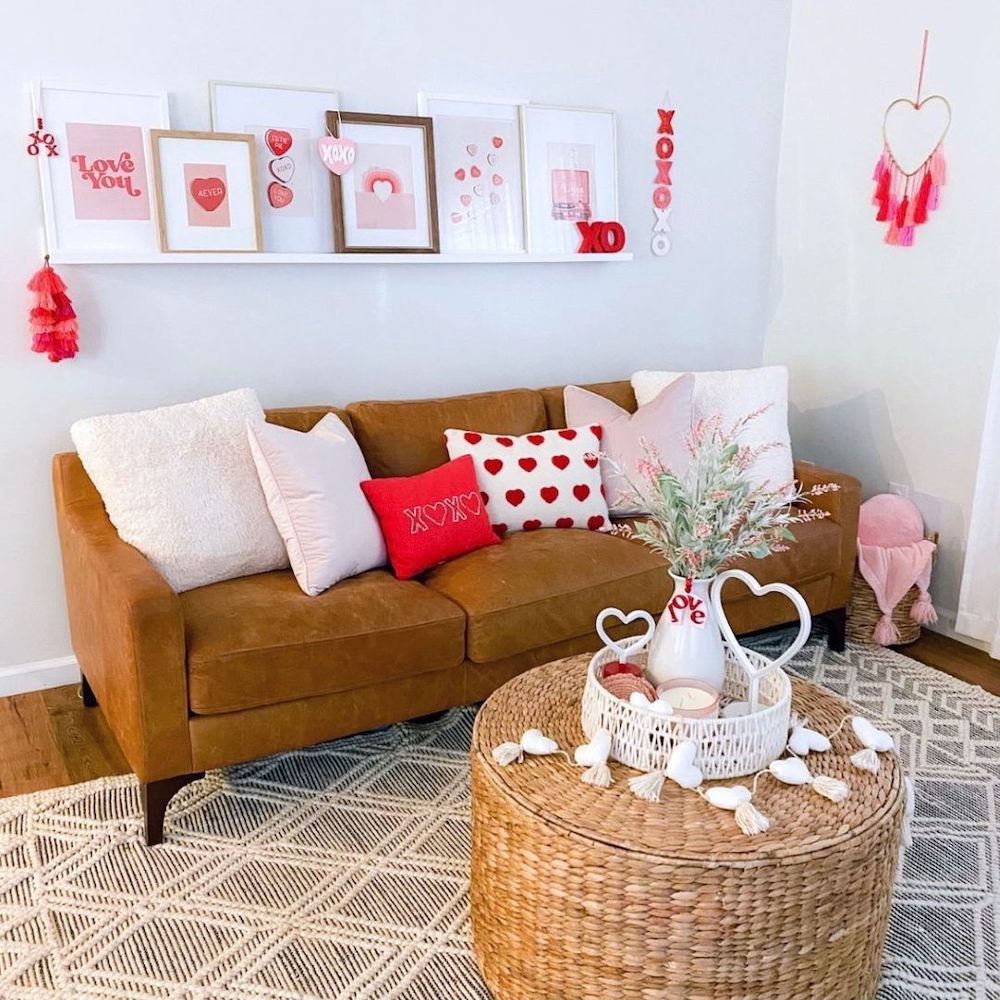 Toss pillows look great in so many settings. Use toss pillows on a sofa or accent chair for a fresh style. Likewise, add a few toss pillows on a bed or bench at the end of the bed.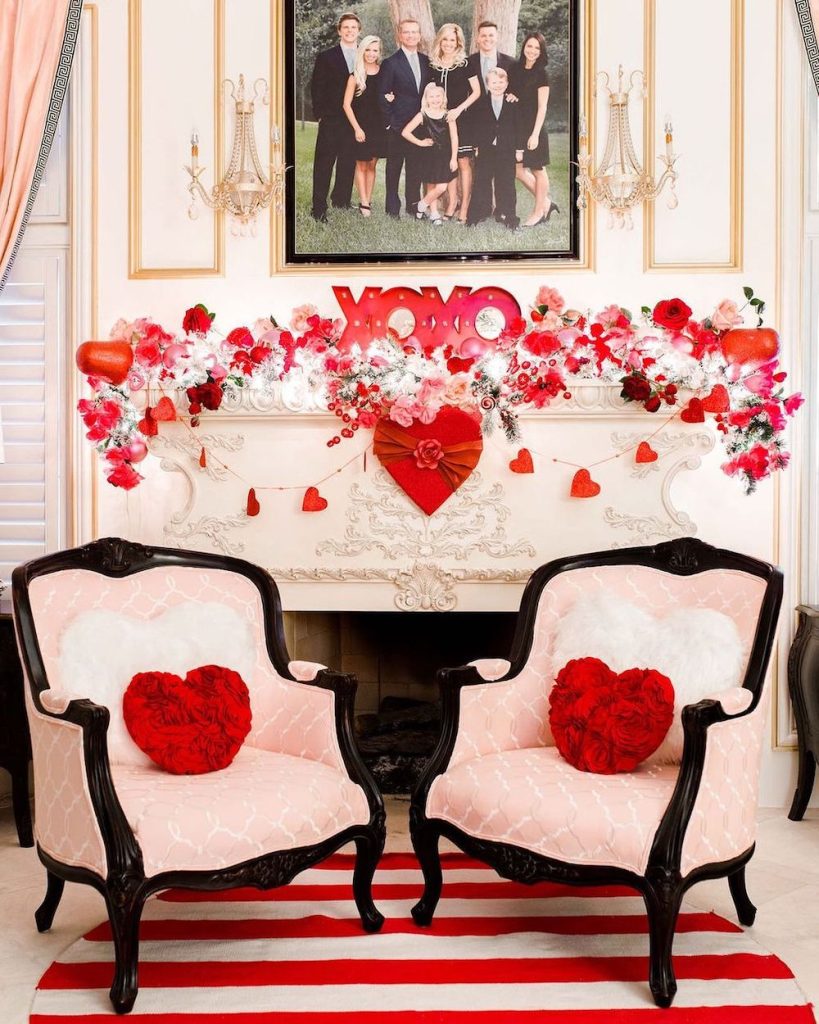 Add Pillows for a Refresh – Valentine Throw Pillows
For added comfort and style, including a few toss pillows to your living room sofa will energize the room. We've rounded up our picks of toss pillows for your home to decorate for Valentine's Day. These pillows bring pops of color to your home space. Display them on a sofa, bench, chair, bed, or wherever you need a pop of red color. Take a look at our gorgeous pillow picks.
Need Inspiration with Your Valentine Throw Pillows?
Use toss pillows throughout the home. As you can see, there are many places where you can use pillows to decorate your home.
Add a Couple to a Dining Chair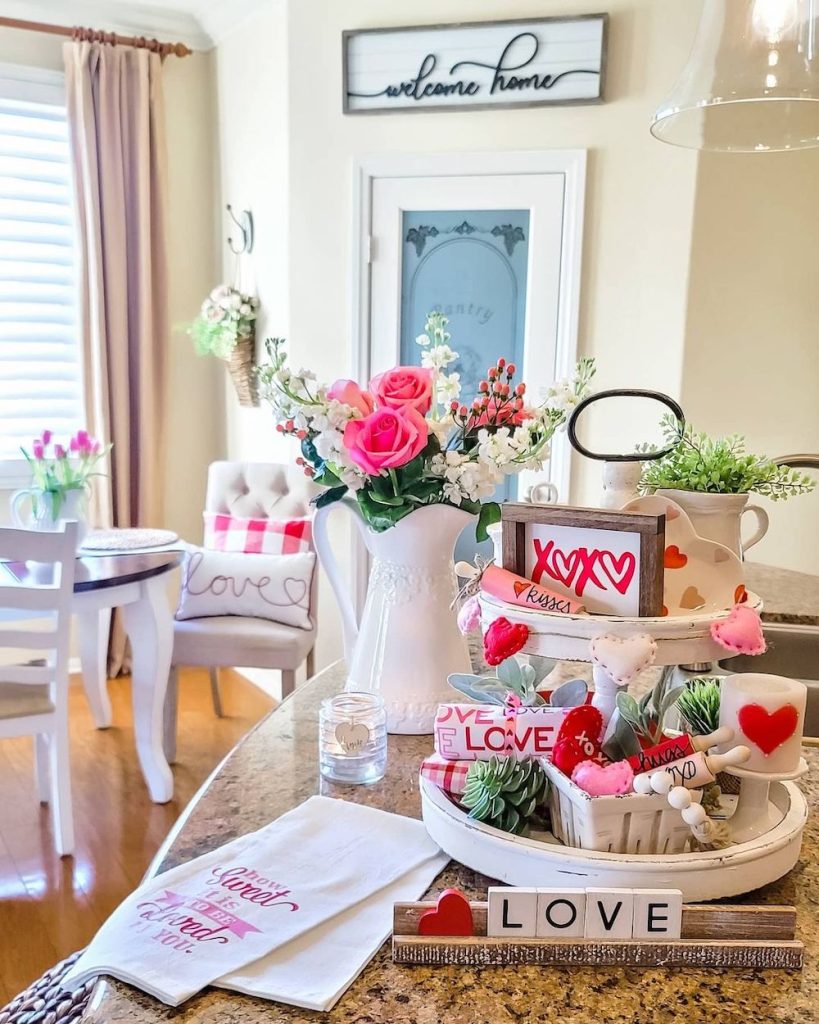 Decorate your dining room chairs with toss pillows. In this inspirational photo, the designer added a pink buffalo plaid pillow along with a "Love" message.
Keep a Couple on an Entryway Bench – Valentine Throw Pillows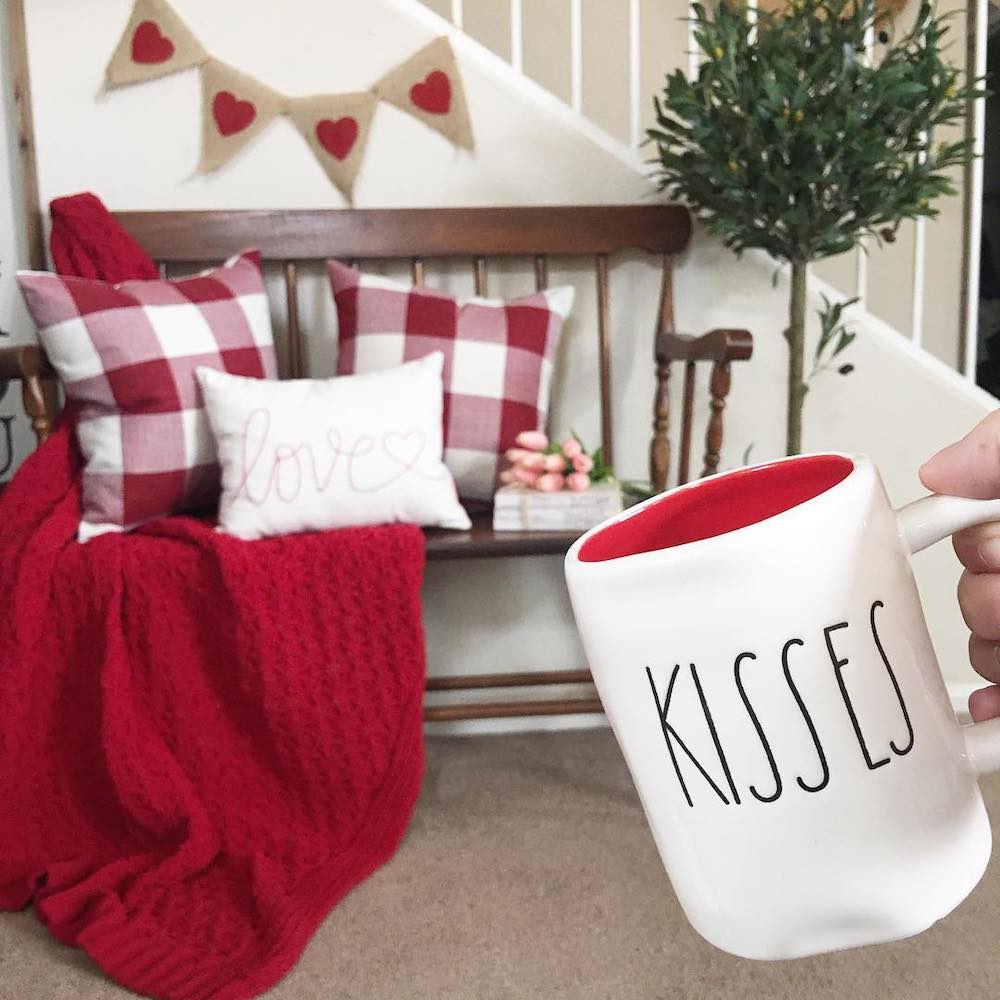 Greet your guests with a bright red pop of color. Red buffalo plaid pillows and a love pillow greet visitors in the entryway of this home.
Place a Group on the Sofa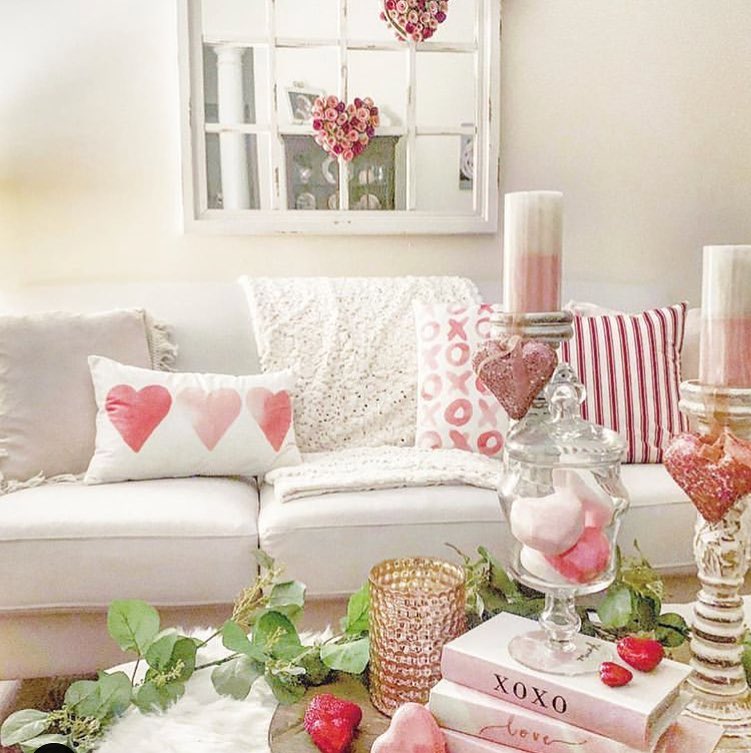 On your living room sofa, add a group of pillows to create a Valentine love scene.
In Closing – Valentine Throw Pillows
This ends our list of Valentine throw pillows. Decorate your home this Valentine's day using one of these ideas. A quick and easy decorating idea.
For additional Valentine decor inspiration, be sure to check out our other posts.
Reach out to us with any questions. We are always ready to help you out. Thank you for stopping by our blog.
Wishing you Valentine's Day filled with love this year!
Mary
Pin this for Later: