St Patricks wall art decor that adds green to your home decor this St Patrick's Day. Add wall art to your walls to celebrate the feast of St Patrick as the Irish do. Wall art makes great decor for a wall or as a tabletop decoration too. These gems can also be used on a mantel shelf, bookcase shelf, and other tabletop surfaces. These pieces of art can be displayed against a wall instead of hanging on a wall. Take a look at this inspirational image below from The No Pressure Life blog.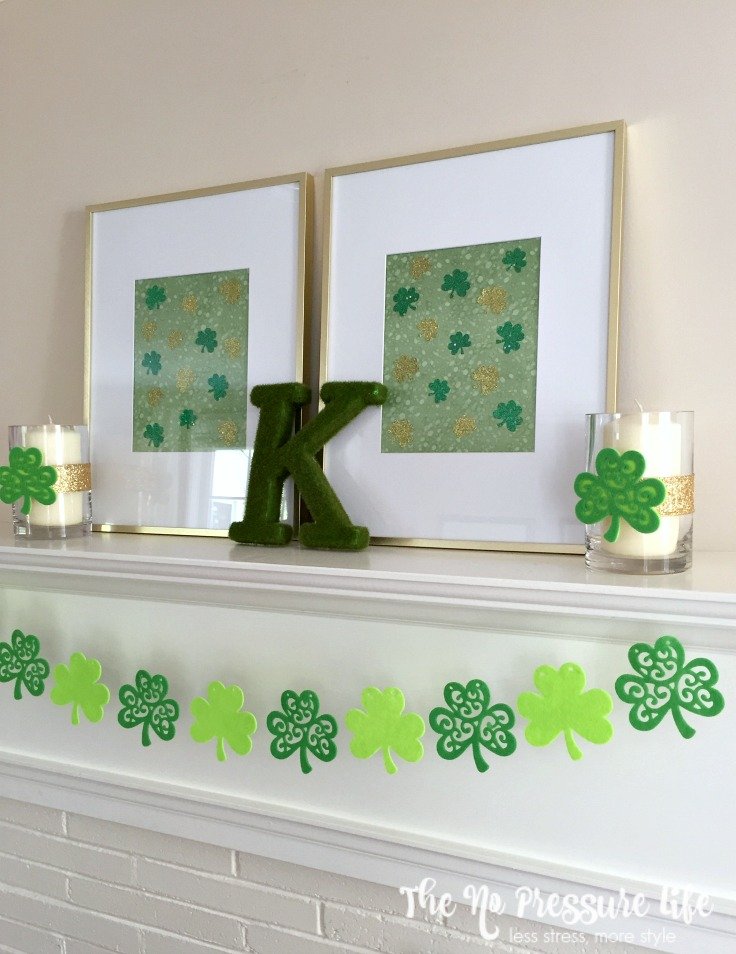 In this inspirational image, the designer – The No Pressure Life rests the DIY artwork on a mantel. The artwork simply leans against the wall above the mantel shelf. So, artwork can be used in other areas of the home. In today's post, we are sharing the best St Patrick's Day decorations for your walls, shelves, and other table surfaces. Any of these pieces of art will bring the spirit of St Patrick to your home.
St Patricks Wall Art Decor
Below are the best artworks for your walls and throughout your home. Perfect for decorating your home or office. Gorgeous pieces of art and not to mention they make great gifts for those that love everything Irish. Take a look at these wall art pieces for the greening of your walls.
Inspirational Ideas for St Patricks Wall Art Ideas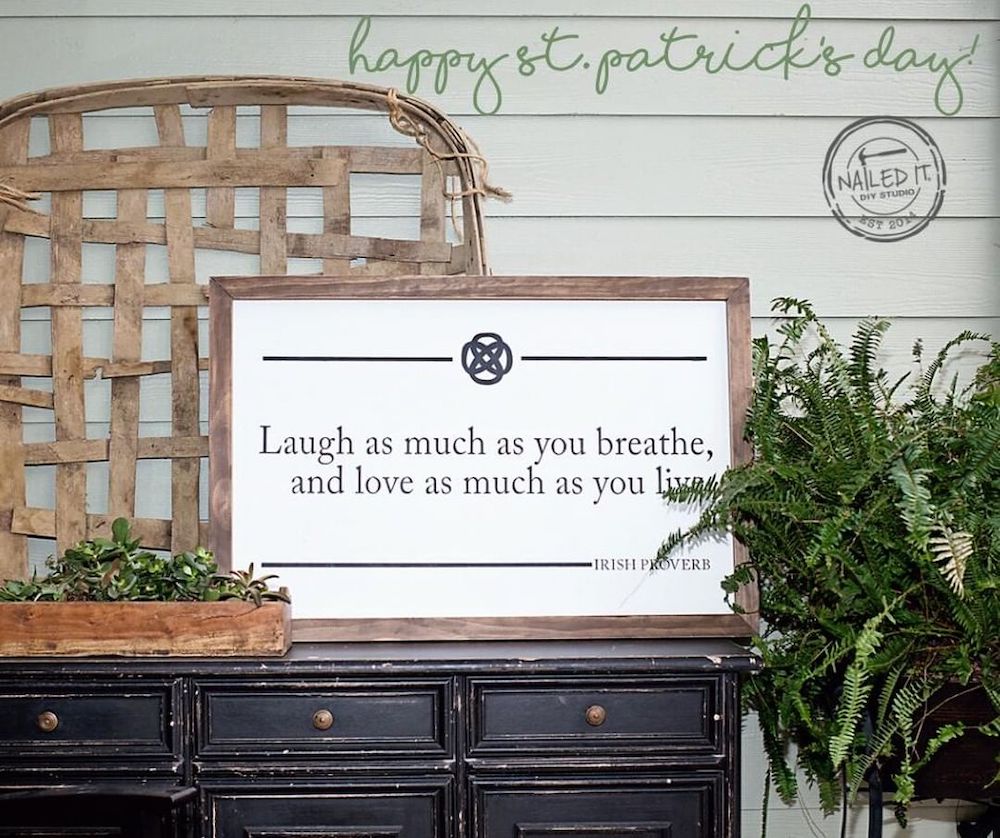 For additional decorating ideas with wall art, be sure to check out our other post titled – ways to decorate with the artwork.
In Closing – Keep Your Home Green with Wall Art
This ends our list of St Patricks wall art decorations to use throughout your home for the St Patricks holiday. Decorate your home this St Patrick's day using one of these beautiful works of art. A quick and easy decorating idea.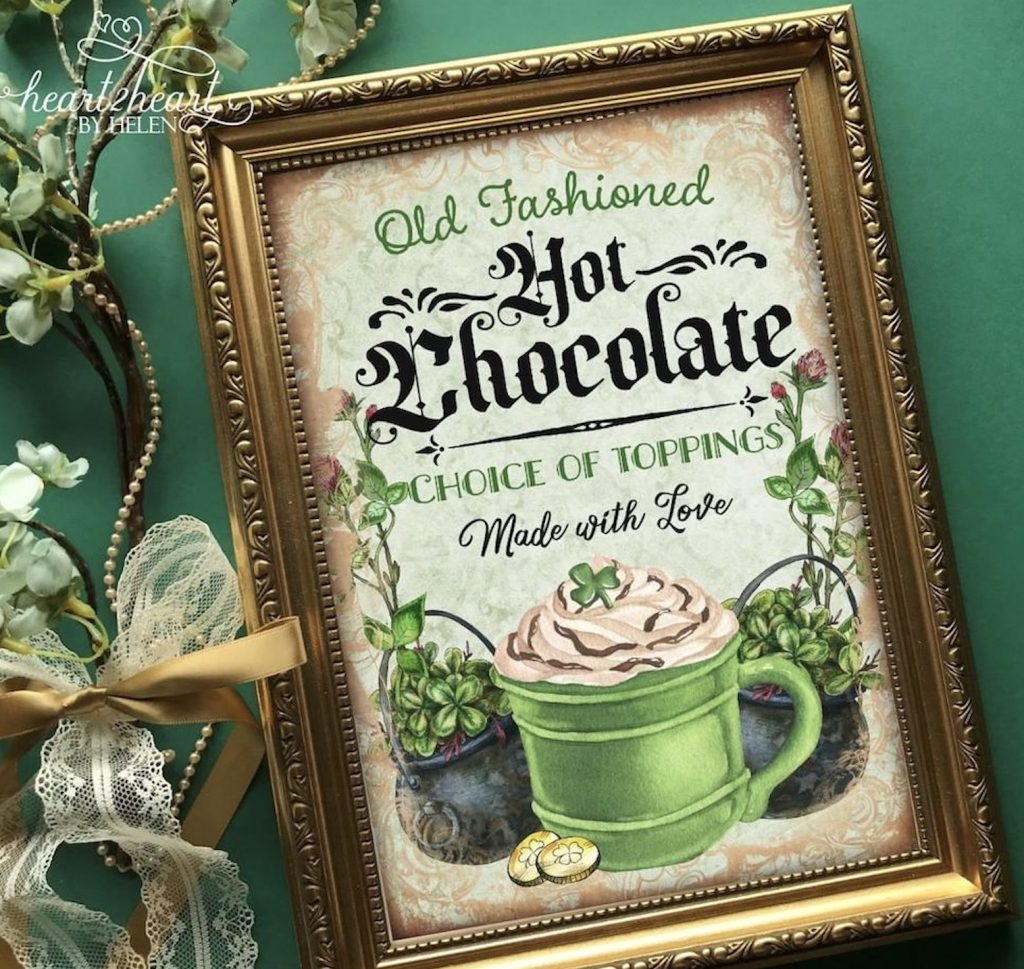 Be sure to check out our other posts for additional St Patrick's decor inspiration.
Reach out to us with any questions. We are always ready to help you out. Thank you for stopping by our blog.
May your clovers have leaves of four and your luck last forevermore!
Mary
Pin this for Later: