DIY Valentines Day wreaths perfect for the love-filled home. Searching for some great DIY wreath ideas for this year's Valentine's Day celebration? With St. Valentine's Day rapidly approaching, you may be searching for some DIY projects to decorate your home with.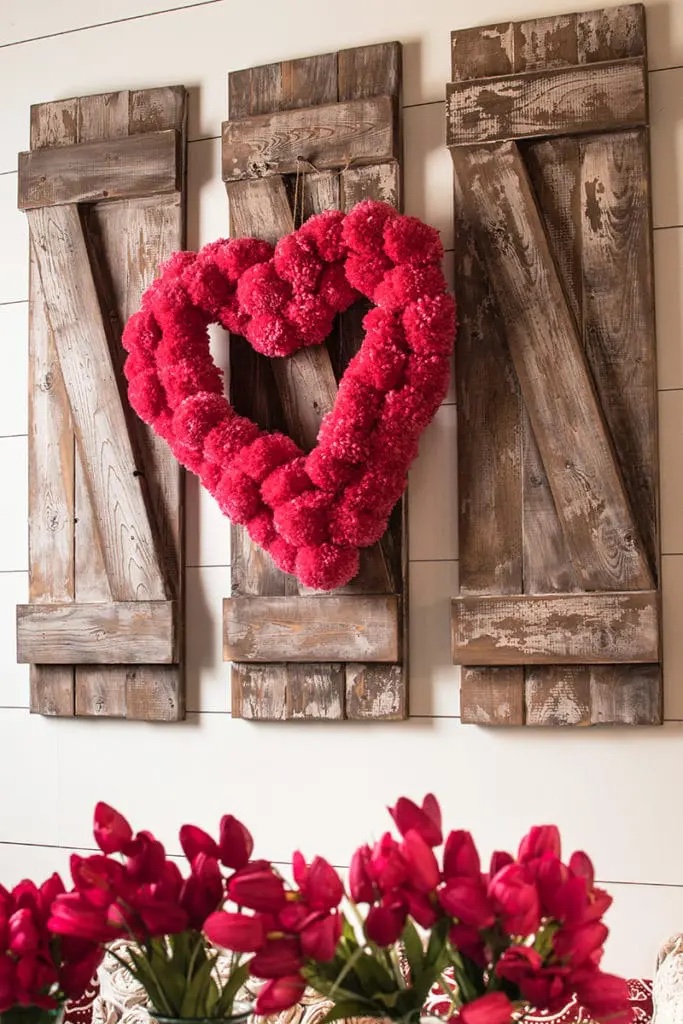 In today's post, we are sharing 15 easy and cute wreaths that you can make to celebrate Valentine's Day. Many of these ideas are budget-friendly decorations that you can use to save money. And the kids can help decorate these wreaths too.
DIY Valentines Day Wreaths
We've rounded up a list of 15 of the best ideas for a DIY wreath. Take a look at these easy home wreath ideas to make at home.
Style a Scrap Paper Hearth Wreath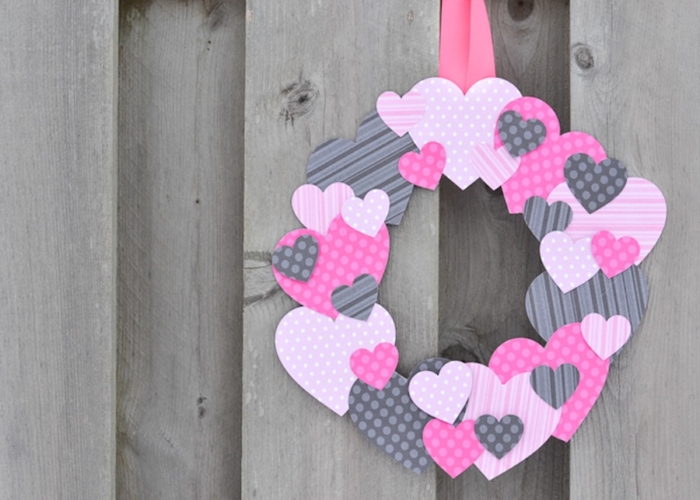 Pick your favorite scrap paper and style a wreath with paper hearts. This is so easy and super cute. Cut out pink or red patterned hearts in various sizes to attach to a wreath form. So easy, the entire family can help with this one.
Secure Bright Pink Fabric Strips Over a Form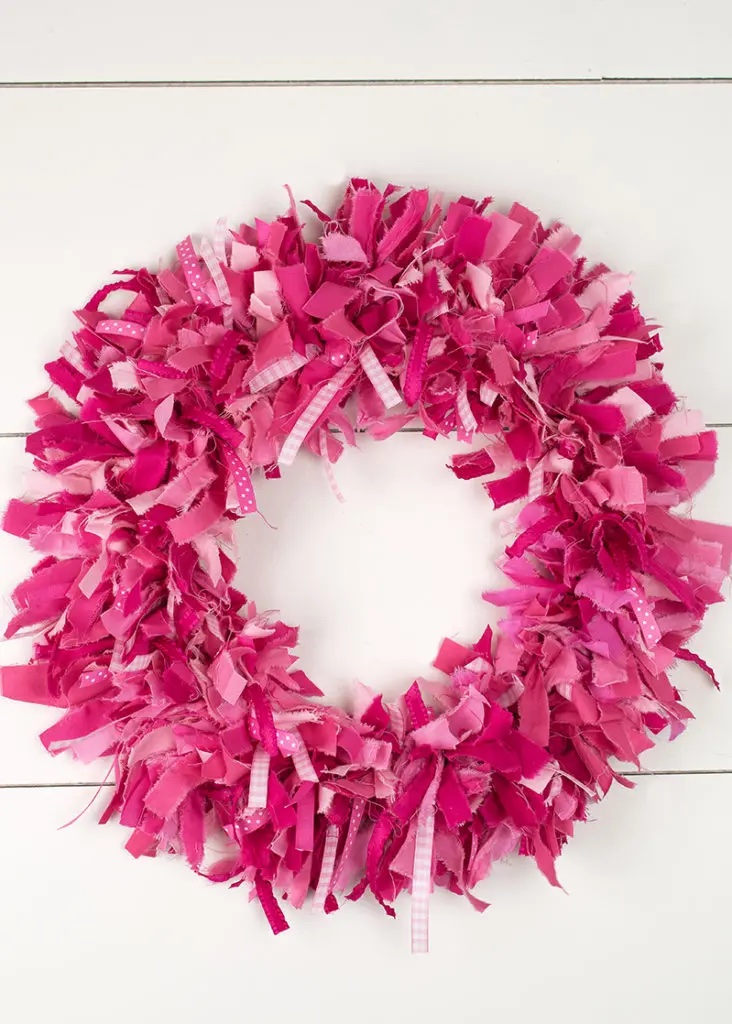 Attach fabric strips over a wreath form. Use pink and red fabrics for a bright-colored wreath.
Create a Floral Wreath – DIY Valentine Day Wreaths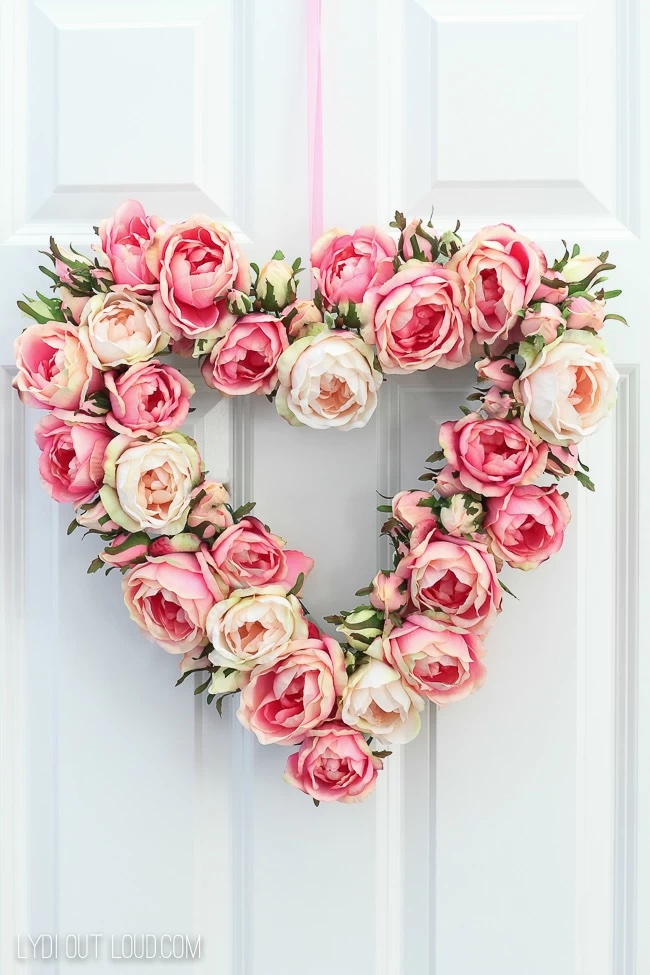 Make a faux floral wreath with this inspirational idea. Start out with a heart-shaped wreath form then decorate with your favorite faux flowers.
Design it With Wine Cork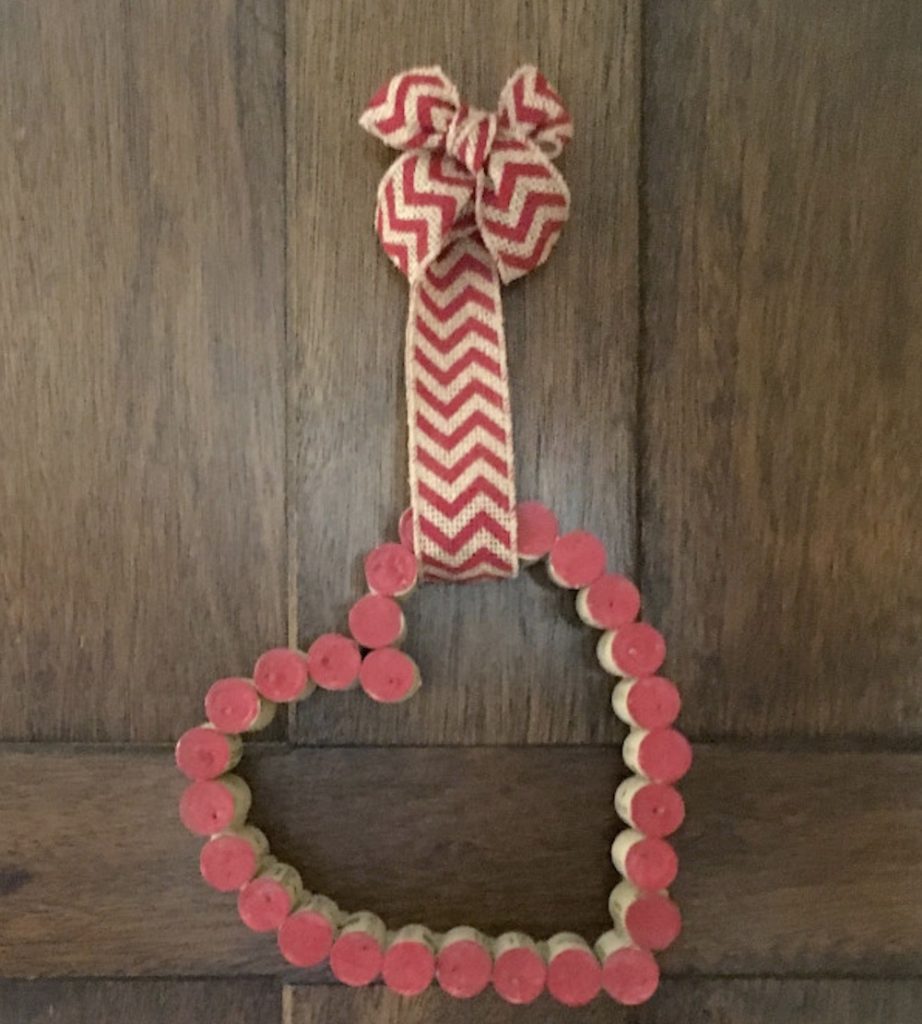 Upcycle leftover wine corks for use as a heart-shaped wreath. Paint the wine corks either red or pink for a traditional Valentine's Day look. Then hang on a door or wall using a coordinating ribbon.
Attach Rosettes Around a Wreath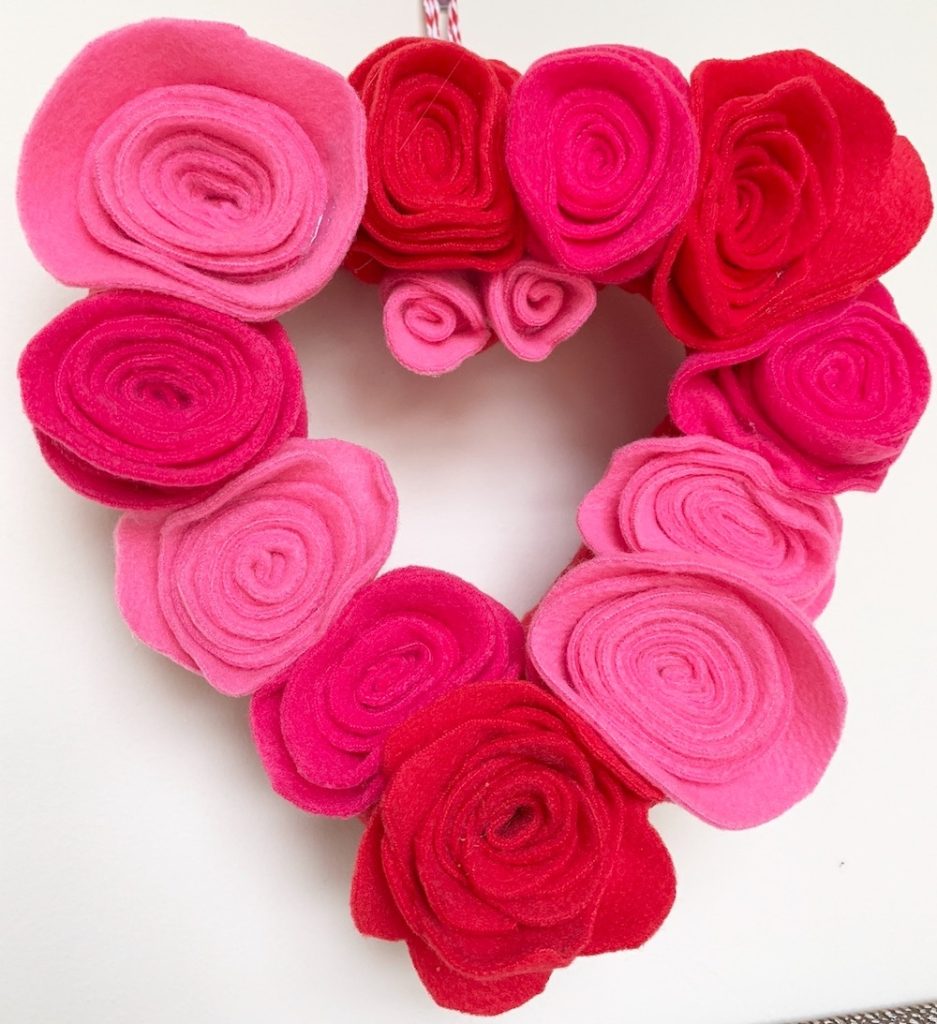 Make rosettes to attach around a wreath form. In this idea, a heart-shaped wreath form was the base for the rosette wreath. The rosettes where made in three colors – one red and two shades of pink.
Display a Cream Colored Pom Pom Wreath – DIY Valentine Day Wreaths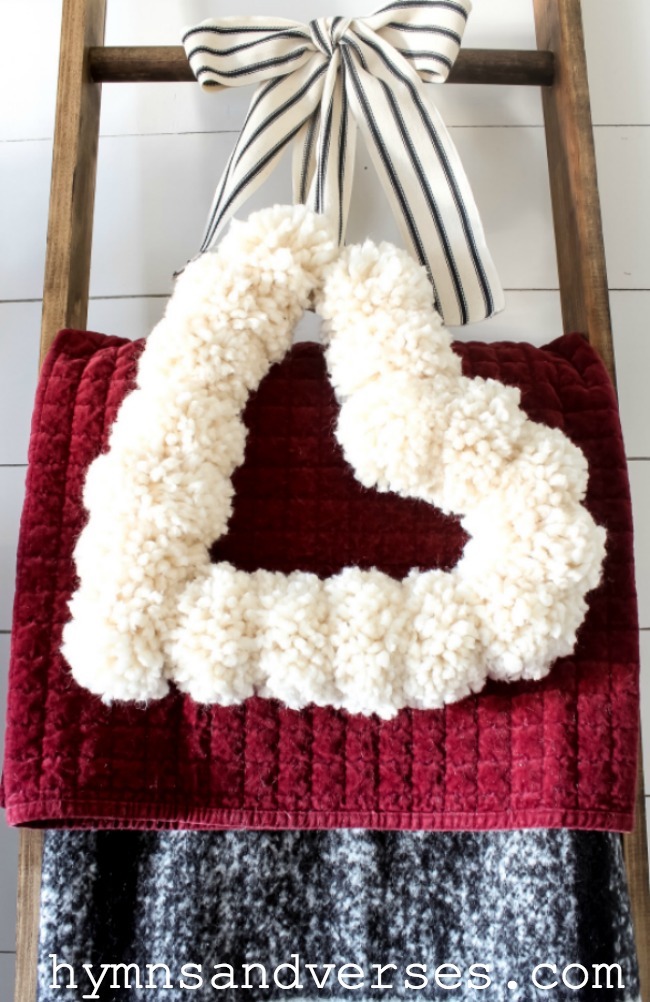 Create a cream colored pom pom heart-shaped wreath for Valentine's Day. Add a striped coordinating cream-colored ribbon to attach to a wall or ladder as in this case.
Form a Paper Heart Wreath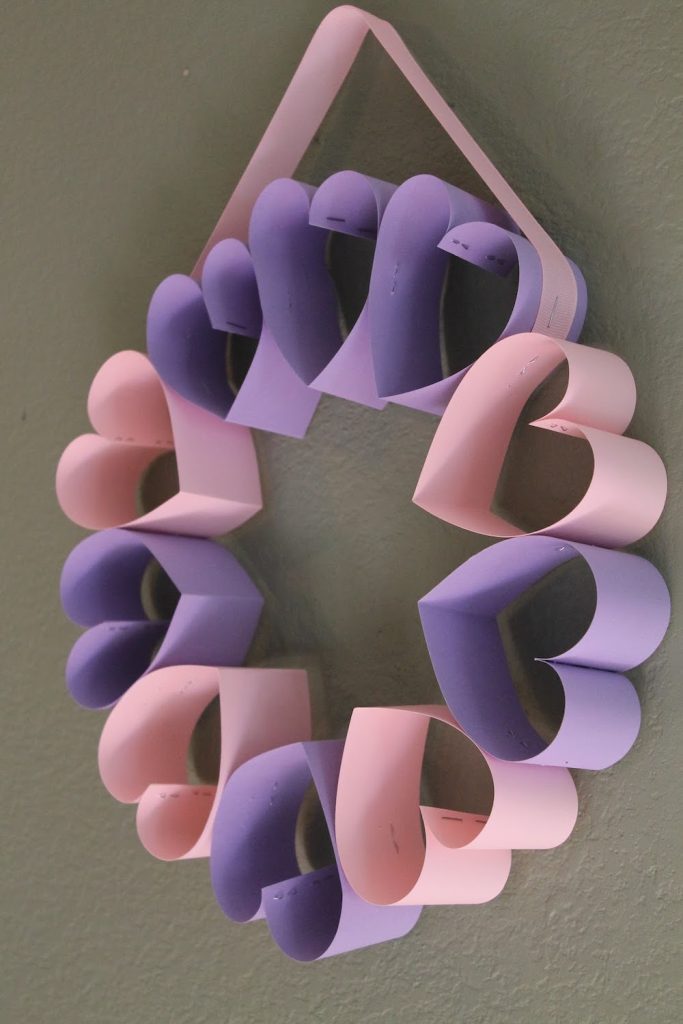 Cut strips of colored paper and then shape into pretty festive hearts. Form the series of hearts into a circle shape and attach a ribbon for hanging on a door or wall.
Wrap Loopy Yarn Over a Valentine Wreath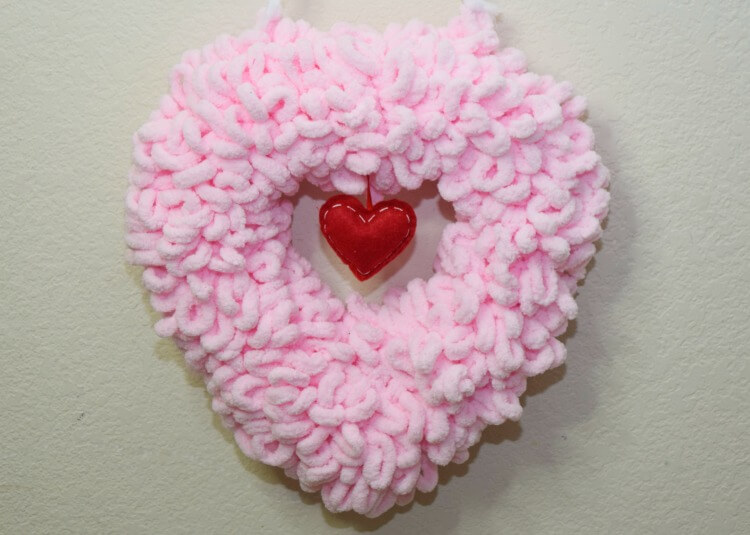 Cover a heart-shaped wreath using loopy yarn for a fluffy and full looking wreath. Embellish with a smaller heart or cupid's arrow.
Yarn and Felt Wreath – DIY Valentine Day Wreaths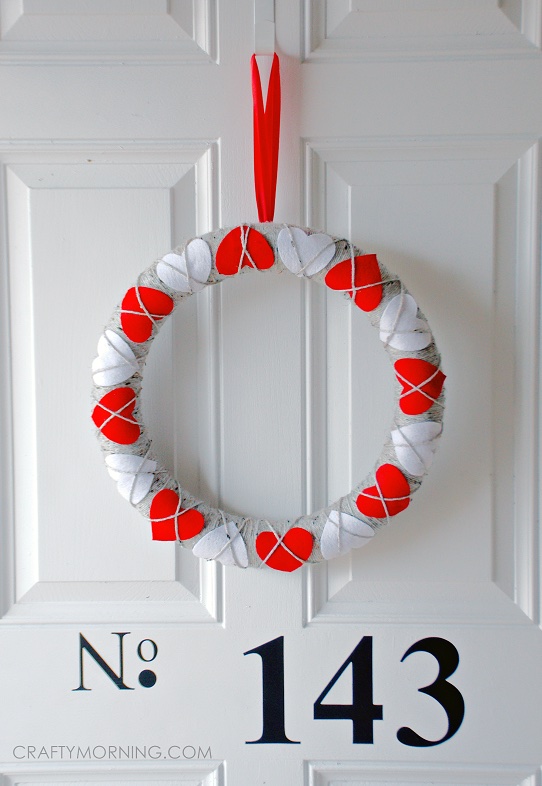 Add felt hearts to a yarn covered round wreath. Alternate white and red hearts around the wreath. Simple and easy decorative styling.
String a Wood Bead Heart Wreath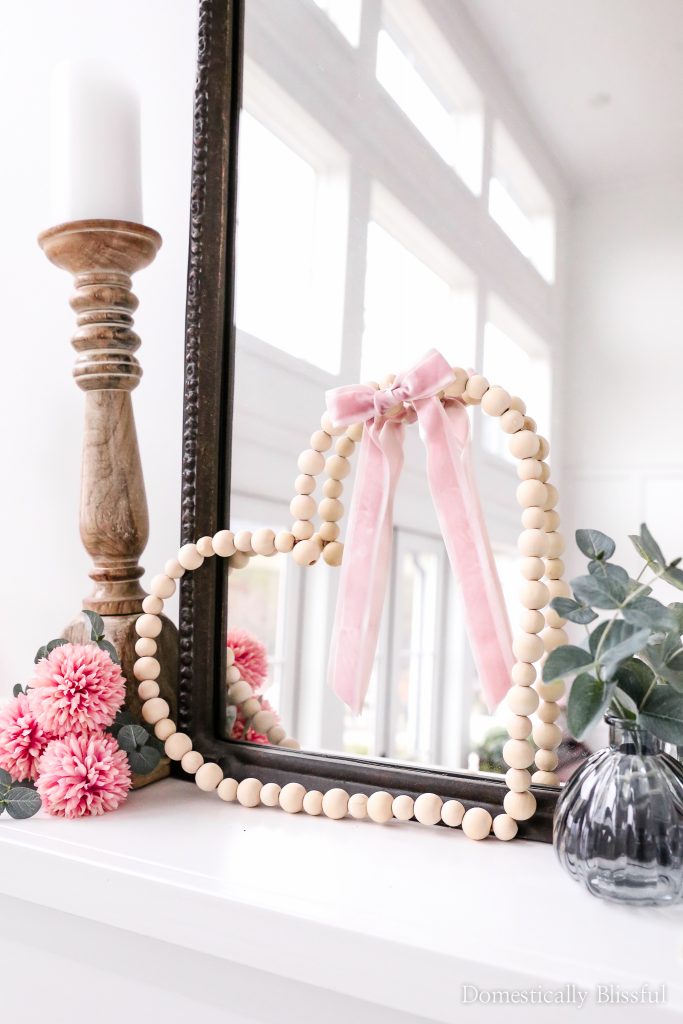 String a heart-shaped wreath with wood beads. Then embellish with a pretty pink bow. Perfect wreath for hanging on a wall or simply draping against a mirror. There are so many uses for this wood bead wreath.
Wooden Dowel Rod Heart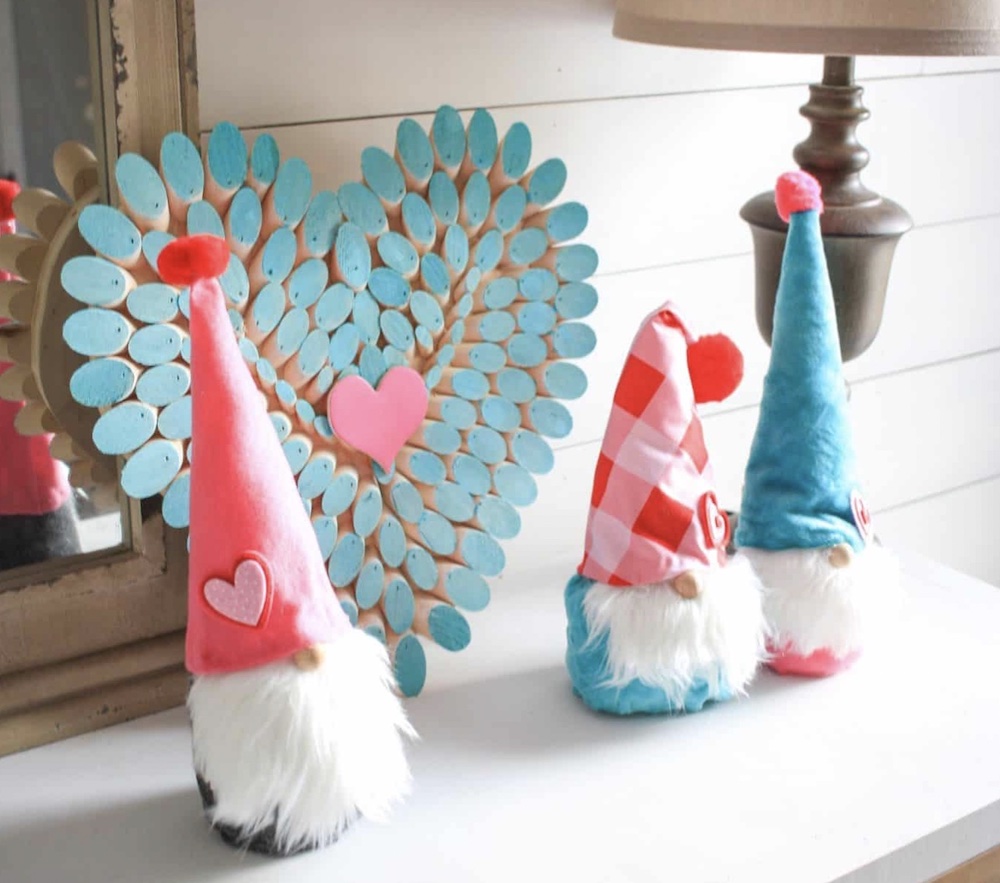 Cut a wooden dowel rod into small pieces to create this gorgeous heart wreath. Paint the wooden dowels in a color of your choice. So easy to make.
Crochet this Wreath with Cupid's Bow – DIY Valentine Day Wreaths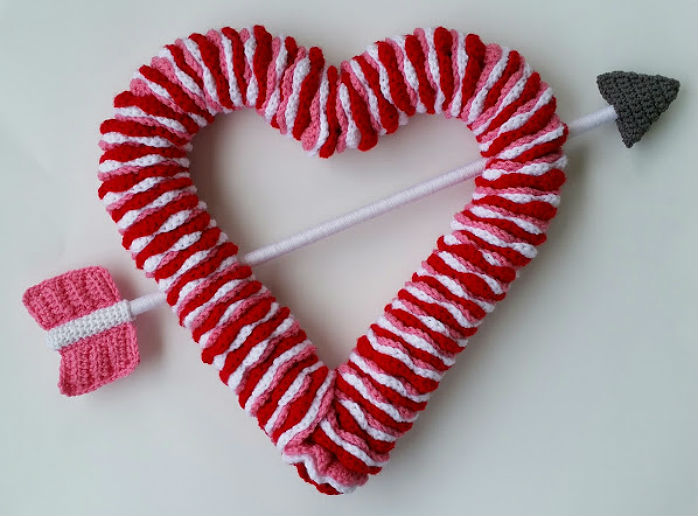 Crochet this wreath in three different yarn colors. White, red, and pink for the perfect Valentine's Day wreath.
Design a Yarn Ball Wreath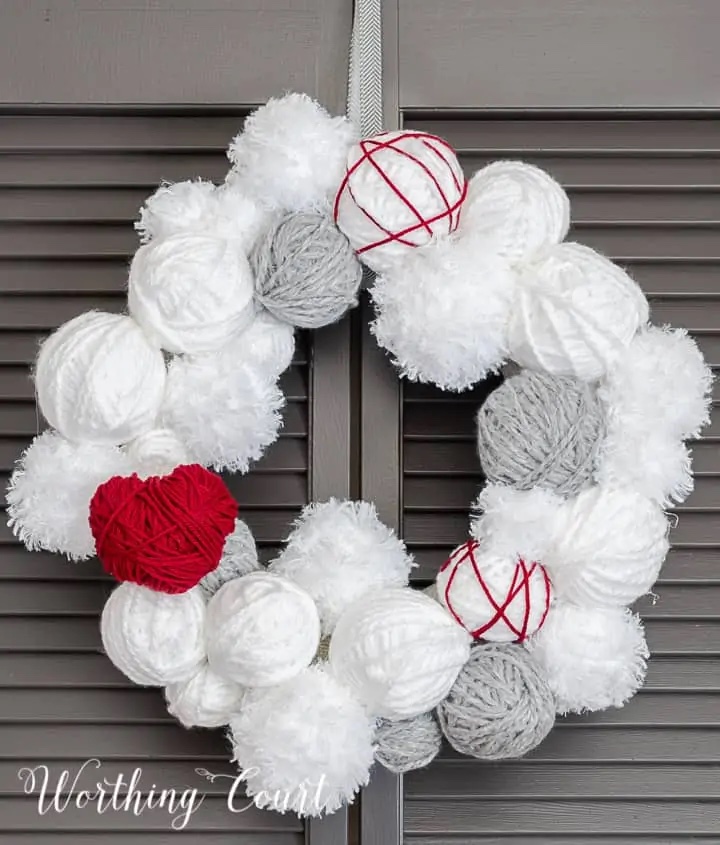 Using styro foam balls, create this lovely yarn ball wreath to display in an entryway or wall. Mix it up by using various yarn materials, colors, and a wide size range of styro foam balls. There are so many options that can be used for this wreath idea.
Make it a Plump Pom Pom Yarn Wreath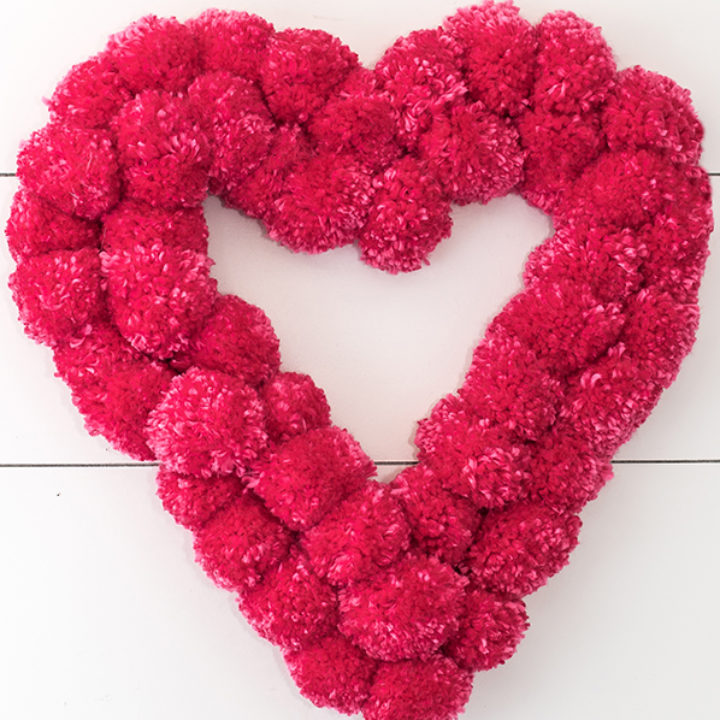 Give it a fun and whimsical look this Valentine's Day. Add big and plump pom poms to a heart-shaped wreath frame. There are many options for making this wreath. Use a solid color of pom poms such as this inspirational idea or mix it up with various shades of coordinating reds or pinks.
Keep it Soft with a Bunny Tail Grass Wreath – DIY Valentine Day Wreaths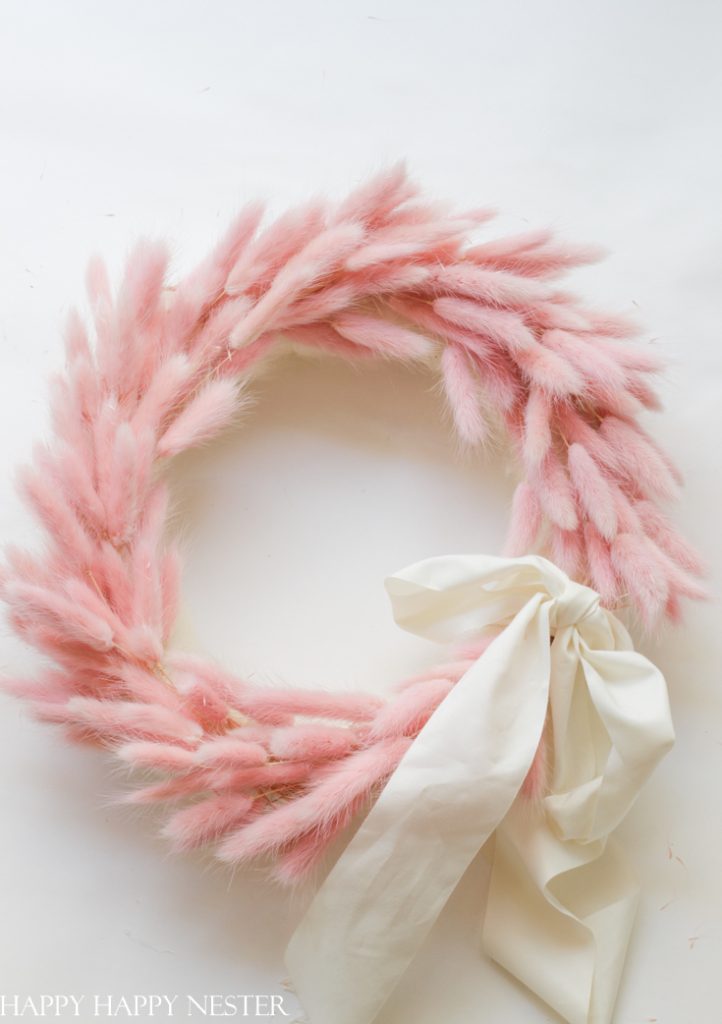 Add softness to a wreath with pink bunny tail grass stems. Cover the wreath with the bunny tail grass stems. Then finish off with a pretty cream silk satin ribbon bow.
In Closing – DIY Valentines Day Wreaths
This ends our list of DIY Valentine's Day wreaths – decorative ideas for the Valentine season. Decorate your office and home this Valentine's day using one of these beautiful wreath ideas. 15 ways to create a love-filled home this season.
Be sure to check out our other posts for additional Valentine decor inspiration.
Reach out to us with any questions. We are always ready to help you out. Thank you for stopping by our blog.
Wishing you Valentine's Day filled with love this year!
Mary
Pin this for Later: