Cute Valentines porch decor ideas to celebrate the season of love and affection. Give your front porch some love this Valentine's Day with pink and red decorations. There is no better way to greet your visitors than with Valentine decorations on your front porch. So after you remove those Christmas decorations, hang a few Valentine decorations for a brighter porch.

Display Valentine's Day greeting on your front porch such as this bright red welcoming sign. Or hang a pretty Valentine's wreath on your front door. There are many ways that you can show your front day some Valentine's Day love.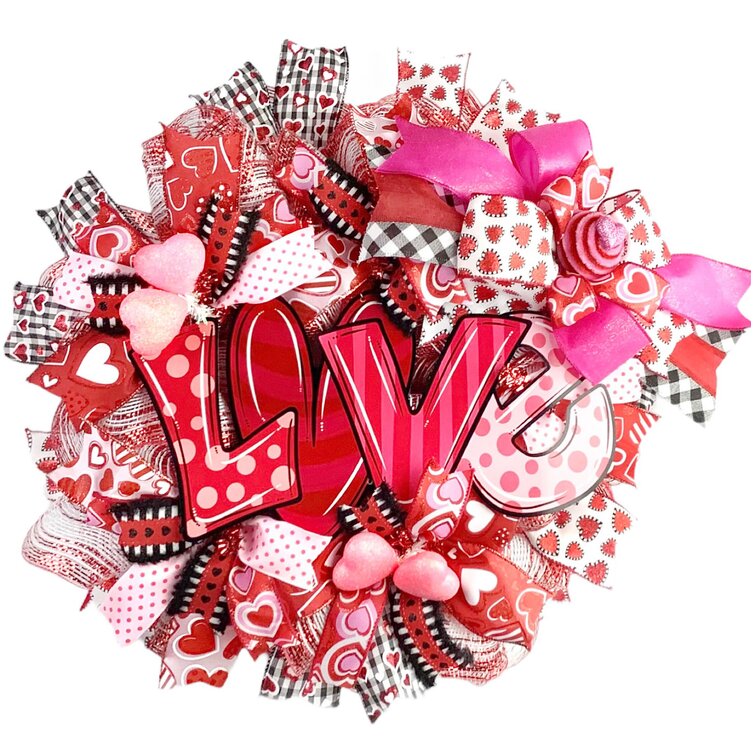 Make your Porch Bright – Valentine Porch Decor Ideas
After the Christmas decorations have been stored away, put up some Valentine's Day decorations. In today's post, we are sharing 14 ways that you can decorate your front porch for Valentine's Day. Take a look at these gorgeous Valentine front porch ideas.
Set Up a Garden Cart to Decorate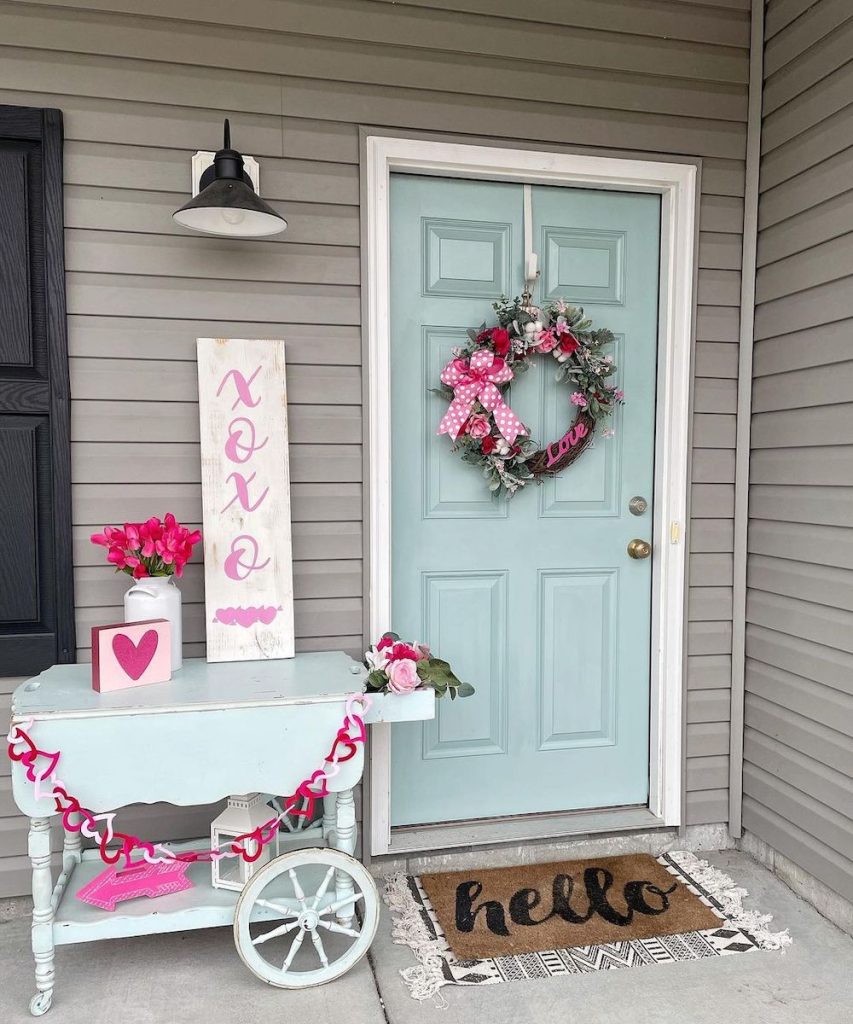 Decorate a garden cart with Valentine's Day decorations such as pink hearts and a garland chain.
Make it a Rustic Decor – Valentine Porch Decor Ideas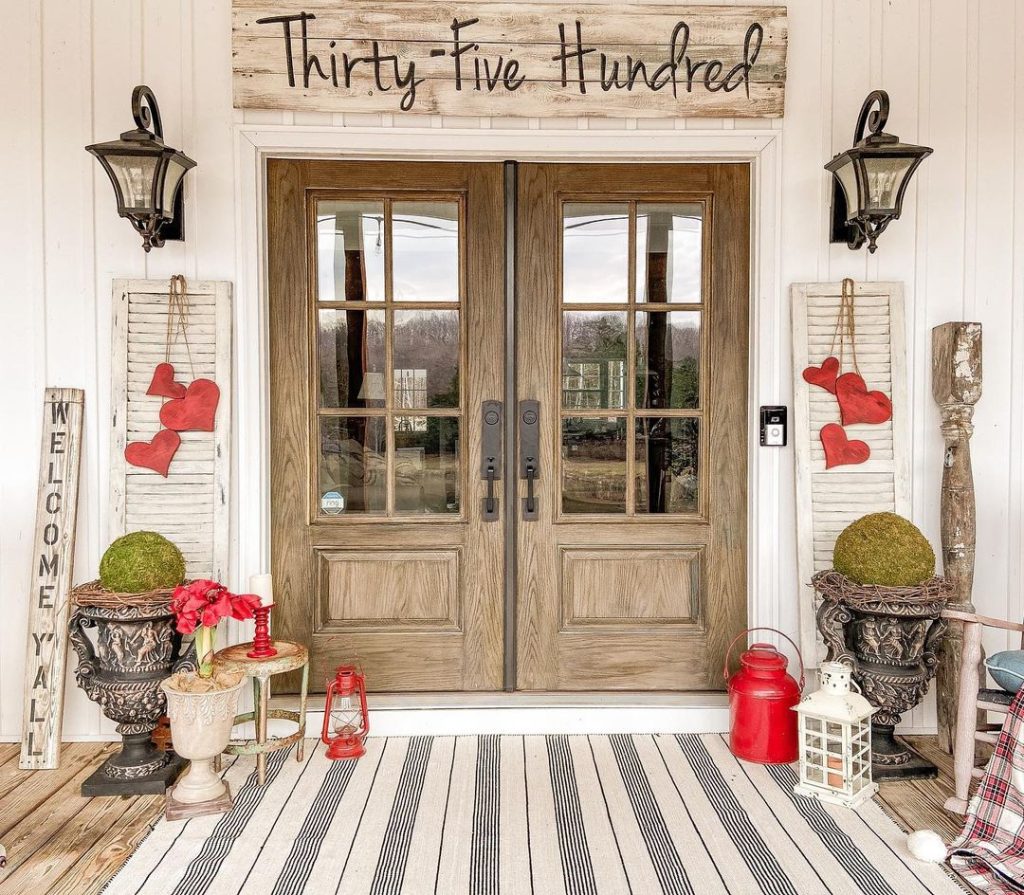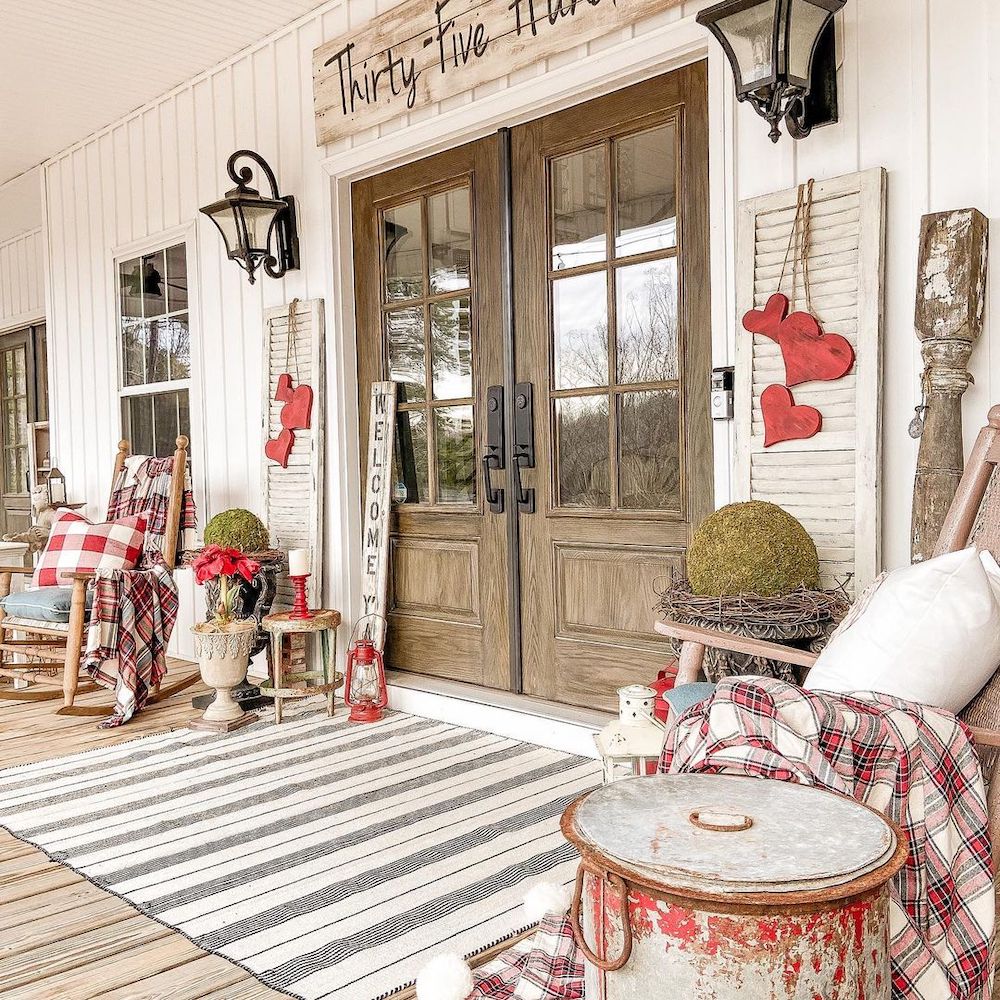 If you have a fairly good size porch, add some rustic elements such as window shutters.
Use a Set of Garden Urns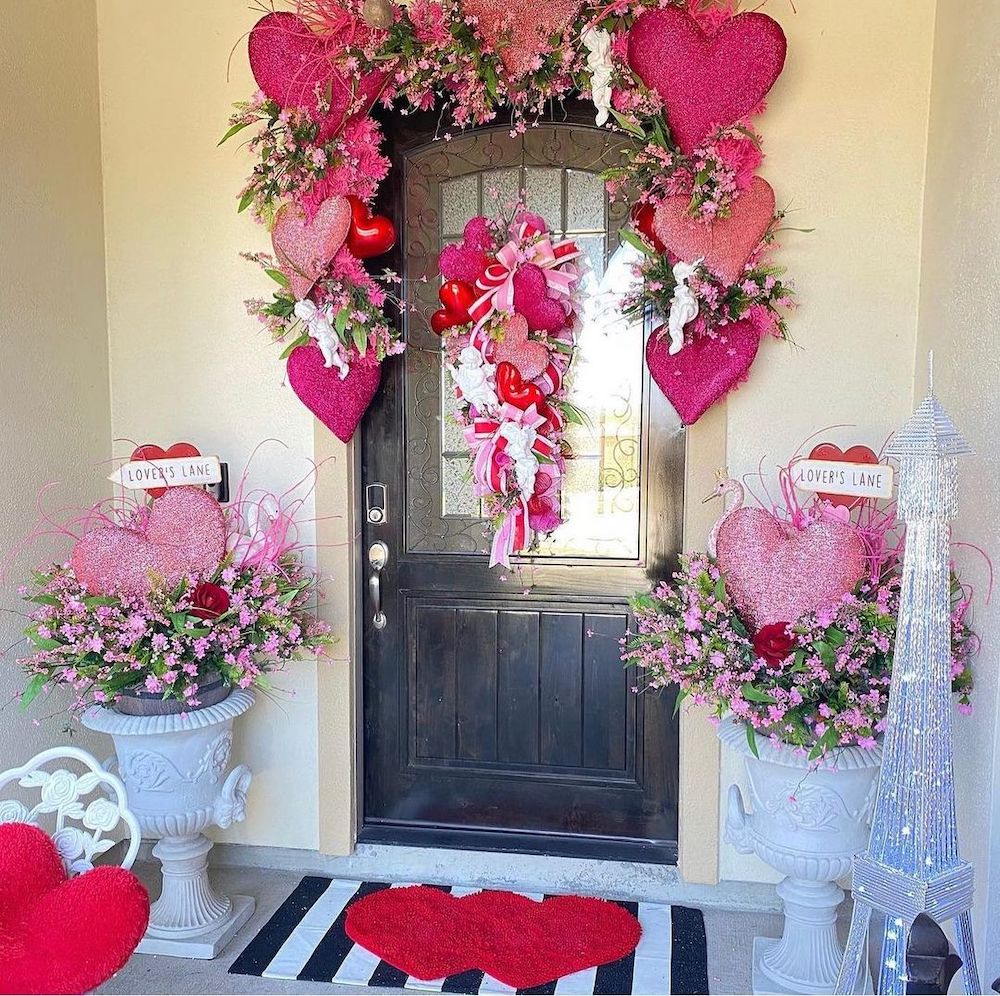 Fill your garden container urns with pink florals, hearts, and Valentine signs for a festive look.
Hang Valentine Wall Art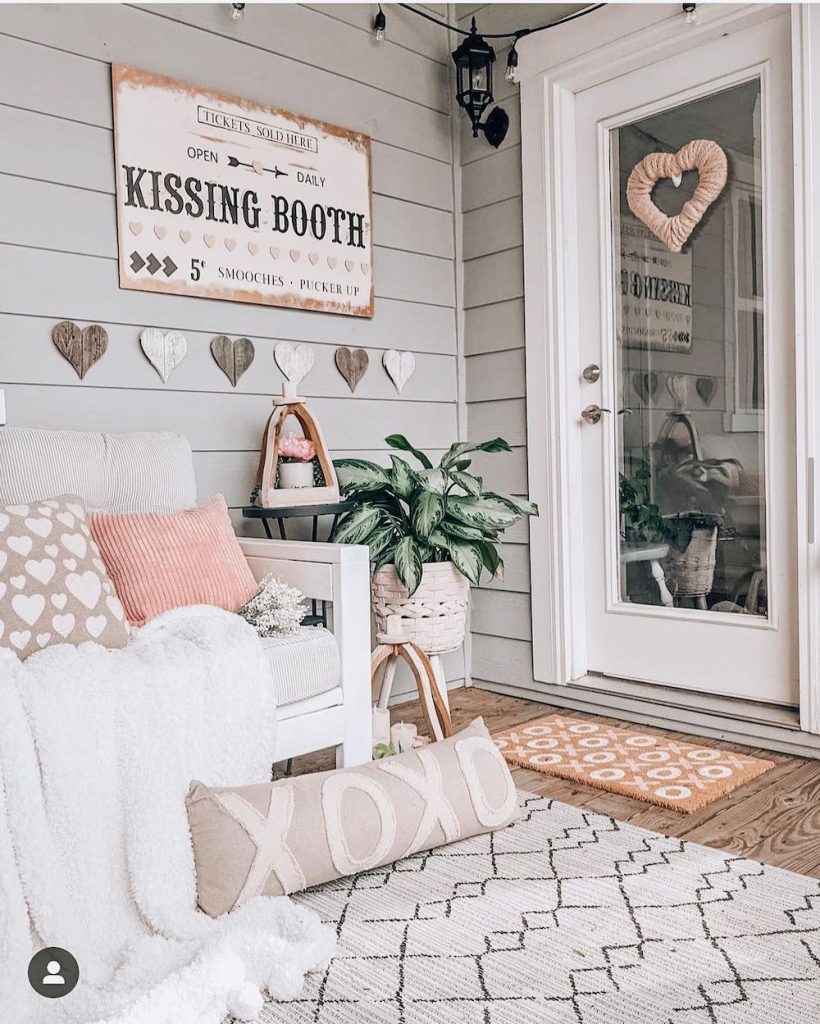 Add some Valentine wall art on your front porch. Make it cozy with a throw and some soft Valentine pillows.
Display a Heart Garland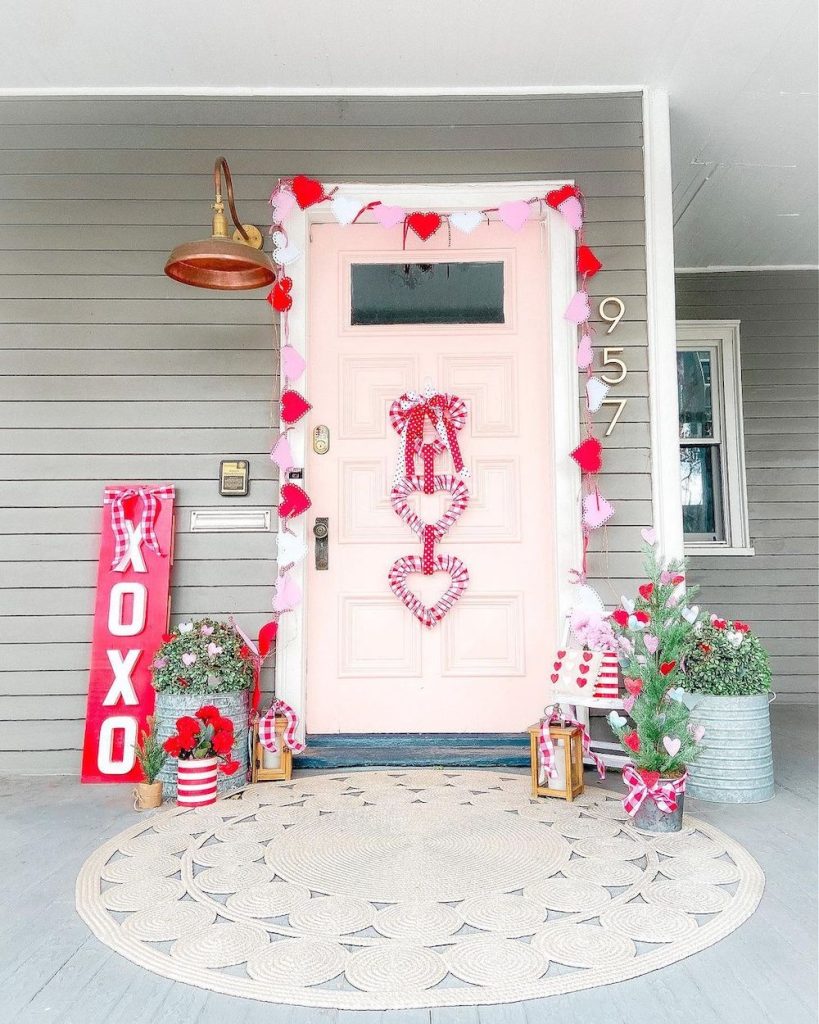 String a set of heart-shaped garlands across the front door.
Place a Chalkboard Greeting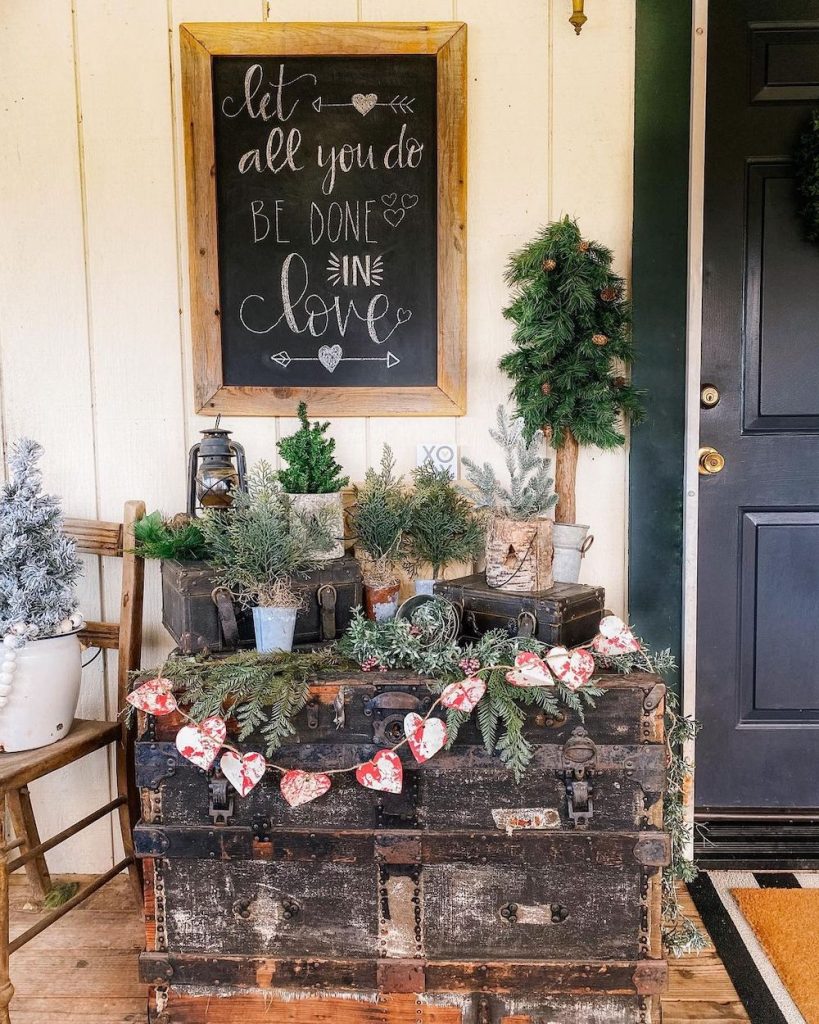 Give a love-filled greeting on Valentine's Day to your guests.
Decorate Some Faux Trees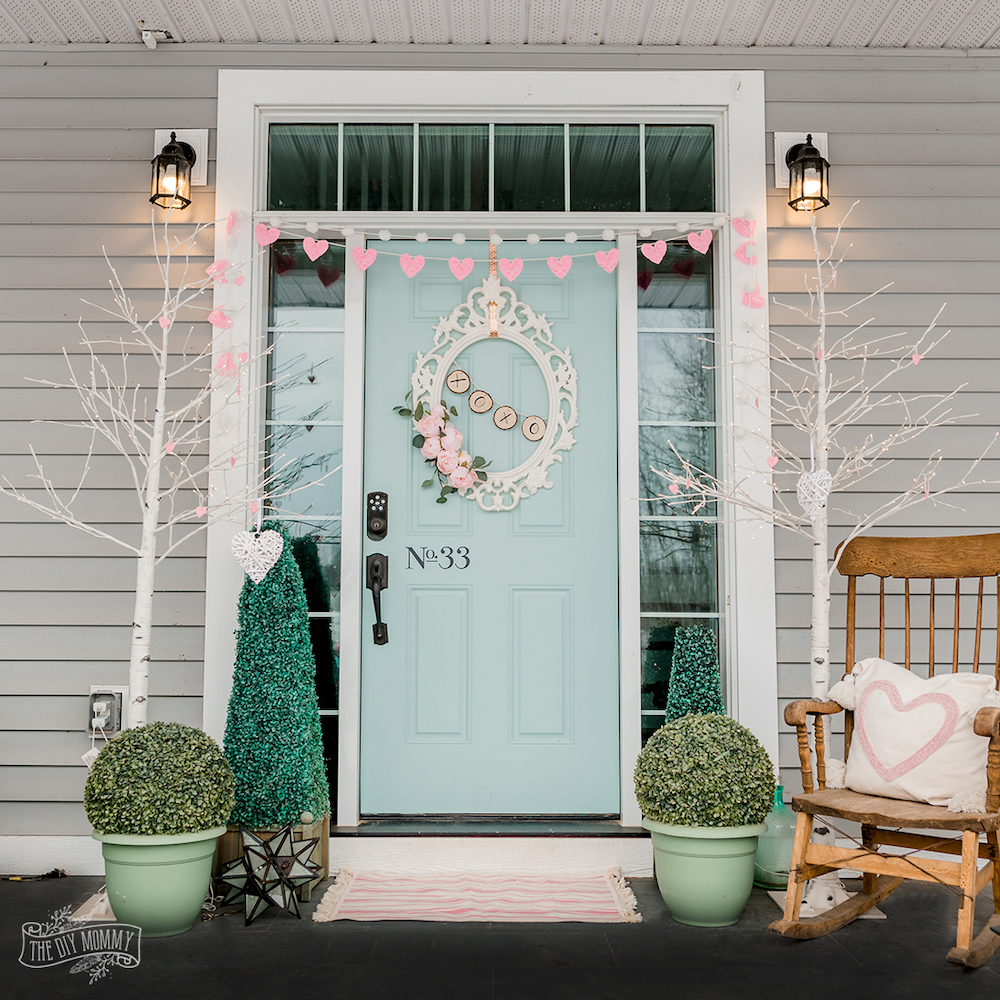 Add a few hearts to a set of faux birch trees on your porch.
Decorate a Mini Tree – Valentine Porch Decor Ideas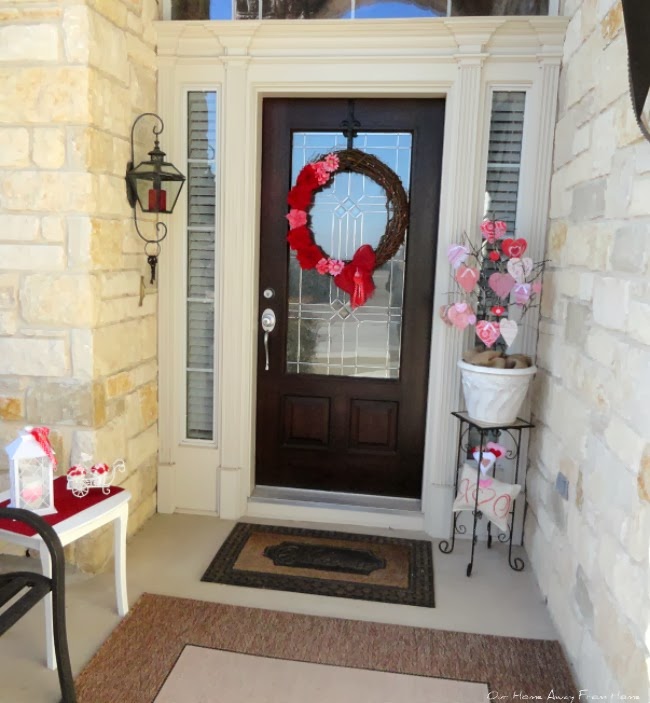 Keep a miniature tree on a plant stand. Embellish the miniature tree with heart-shaped ornaments.
Greet Them with a Pom Pom Wreath – Valentine Porch Decor Ideas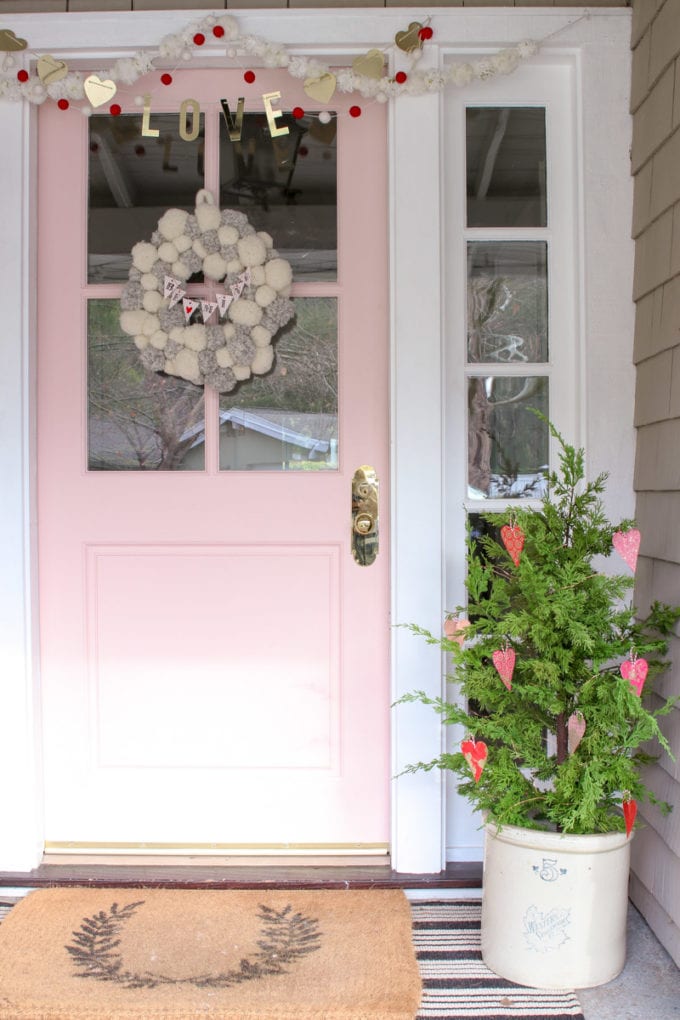 Make it whimsical with a pom-pom wreath this Valentine's Day.
Make it Hot with Pink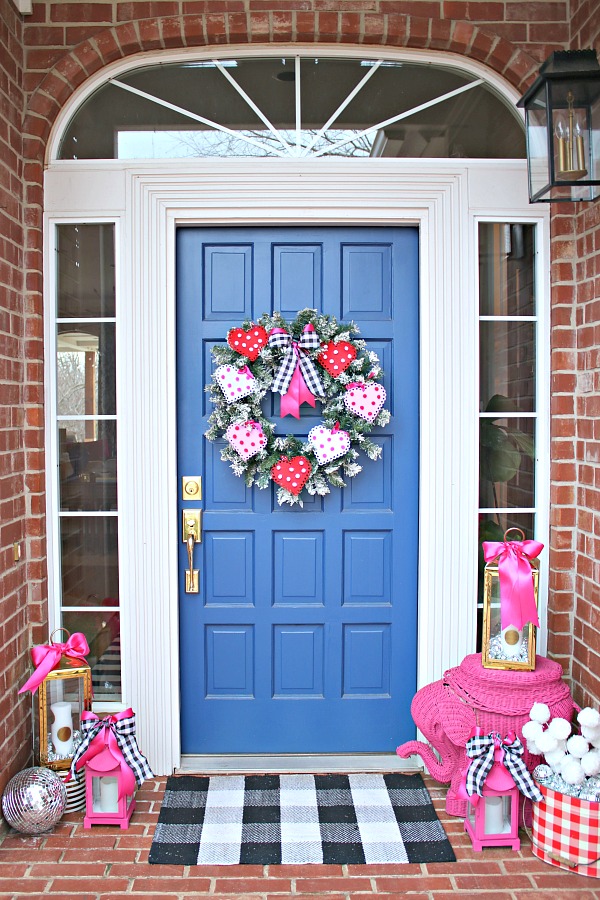 Go for the hot pink look this Valentine's Day! Isn't this gorgeous?
Drape Galvanized Hearts Over Greenery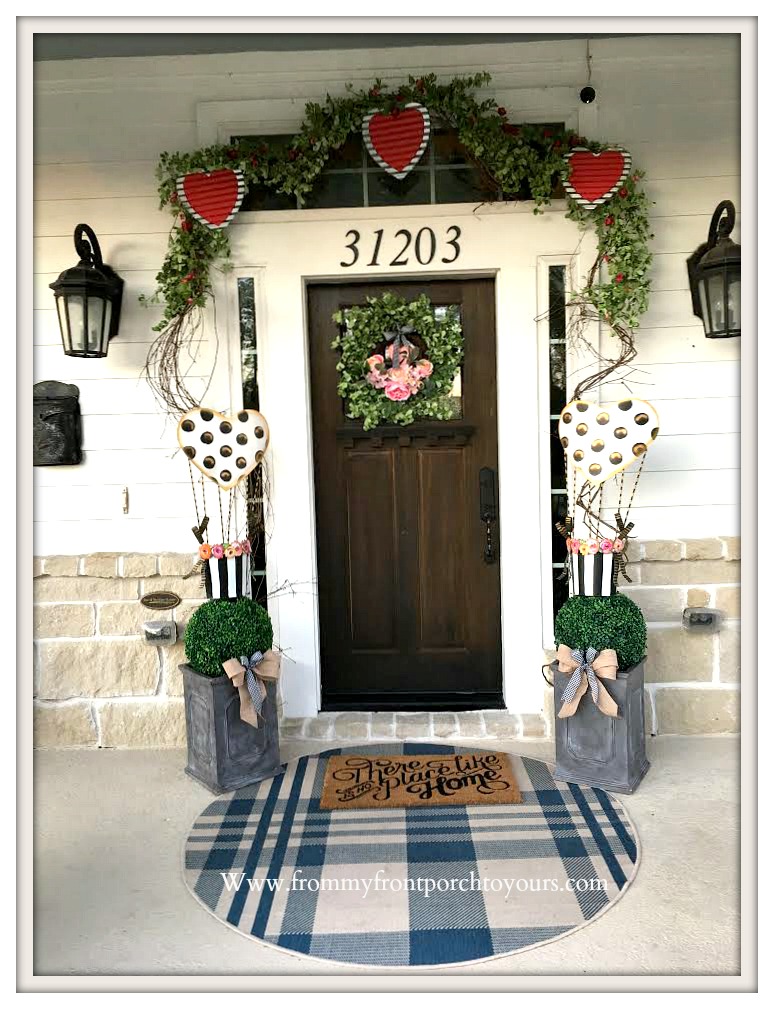 Use either faux greenery or fresh greenery over the front door. Then top off with hearts.
Light Up the Lanterns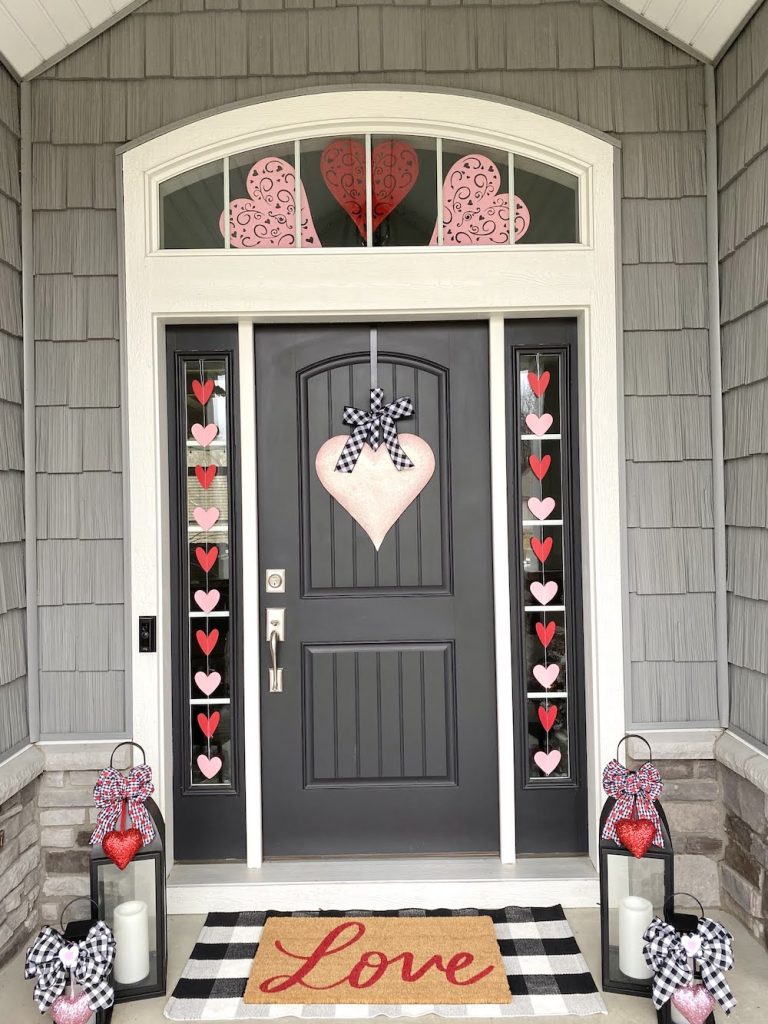 Light up the lanterns at night for Valentine's Day.
Add a Pail of Roses and Peonies – Valentine Porch Decor Ideas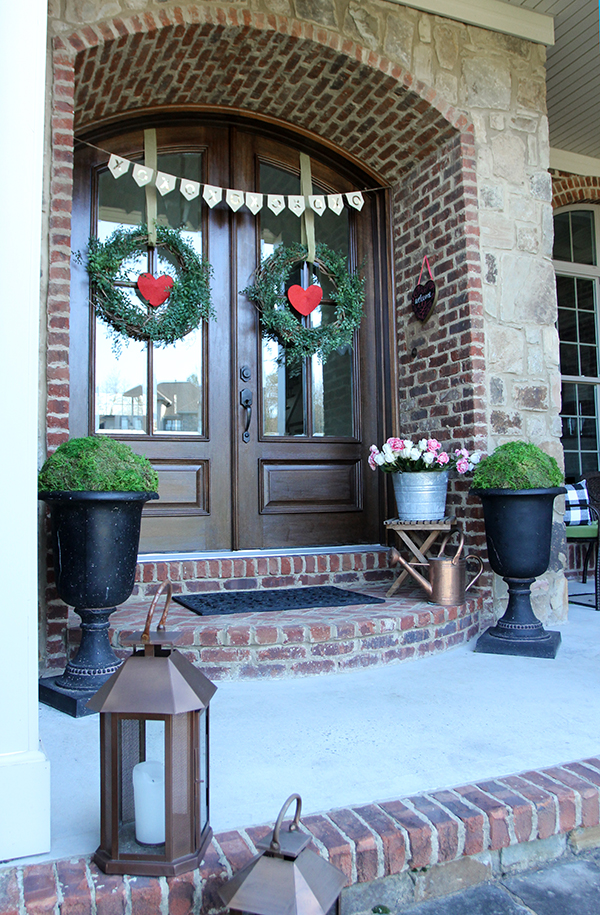 Give your porch some color with white roses and pink peonies.
Make it Pop with Candy Heart Decorations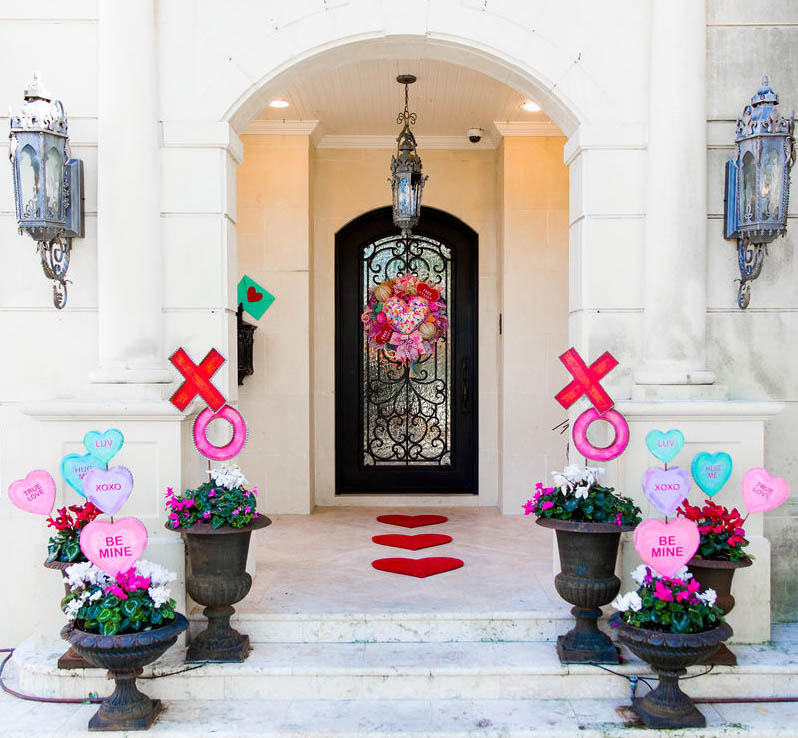 Add some candy heart decorations with Valentine's wishes.
Give it a Love Stack Style
Add a felt heart mobile from the wreath for instant pops of color that trickle down the front door.
In Closing – Valentine Porch Decor Ideas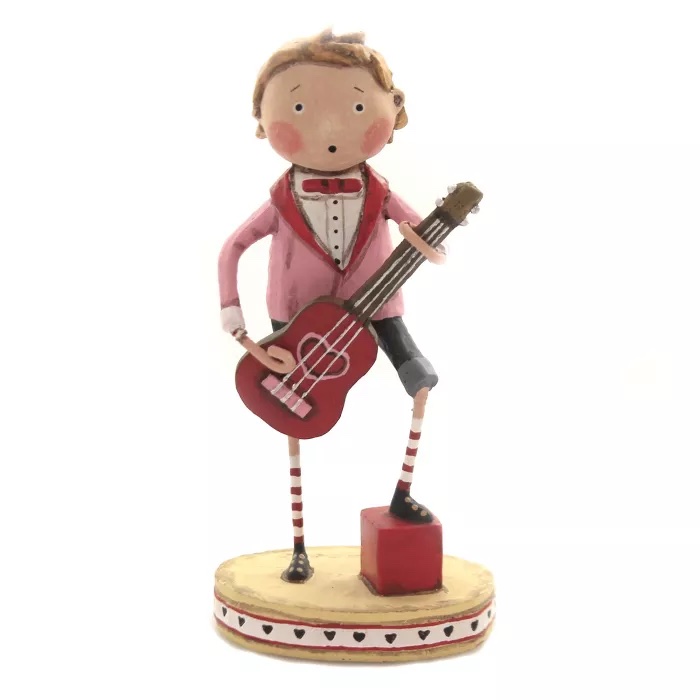 This ends our list of Valentines porch decor ideas for the Valentine season. Decorate your home this Valentine's day using one of these ideas. A quick and easy decorating idea.
Be sure to check out our other posts for additional Valentine decor inspiration.
Reach out to us with any questions. We are always ready to help you out. Thank you for stopping by our blog.
Wishing you Valentine's Day filled with love this year!
Mary
Pin this for Later: