Today, I'm sharing how to make a heart with mini rosettes out of felt fabric. This is an easy, simple DIY Valentine decoration project that even the kids can help with. A DIY decor for a Beginner and completed in less than 2 hours.
Difficulty Level –> Beginner – Time = Under 2 hours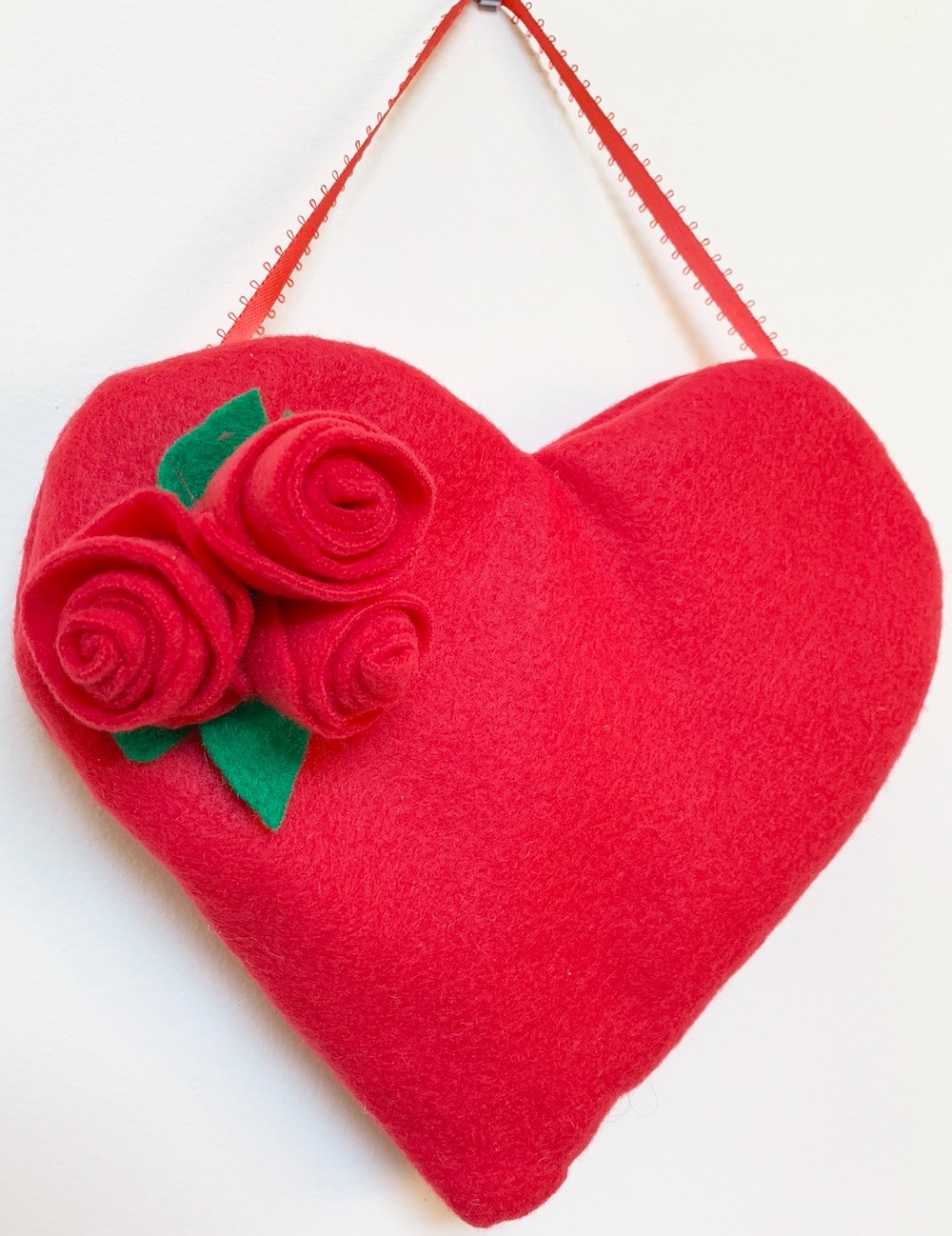 TOOLS
Scissors
Coordinating Thread
Sewing Needle
Pins
Pencil
Paper
Heart Shaped Template
Swirl Template
MATERIALS
Chili Red Blizzard Felt (¼ of yard)
Pirate Green Kunin Classic Felt 9 by 12 square
Red Ribbon
Batting
Note: As an alternative to sewing the heart, use a glue gun to assemble the heart. And use a glue gun to make the miniature rosettes as well.
STEP 1 – Draw and Cut Heart Templates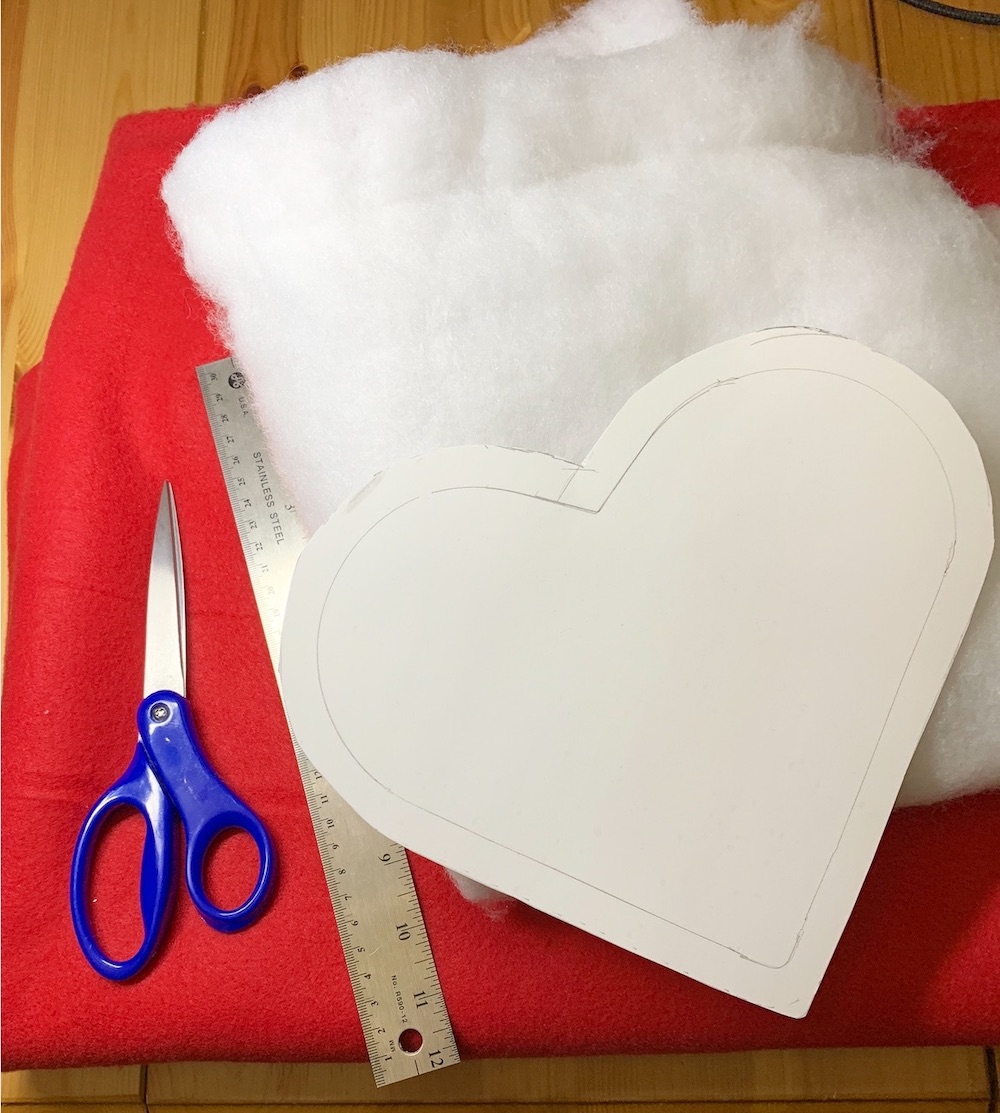 Make the heart shaped template, if you don't have one on hand. If you need a heart template, FirstPalette offers free printable hearts. FirstPalette has five free printable heart sets of various sizes for crafts and learning activities.
I used a heart template that was 9 ¼ inches wide by 9 inches in height. The finished size of the heart is 8 inches wide. Also, cut a smaller heart template for the batting that you insert inside the heart.
STEP 2 – Cut Chili Red Felt Hearts, Pin Together, and Sew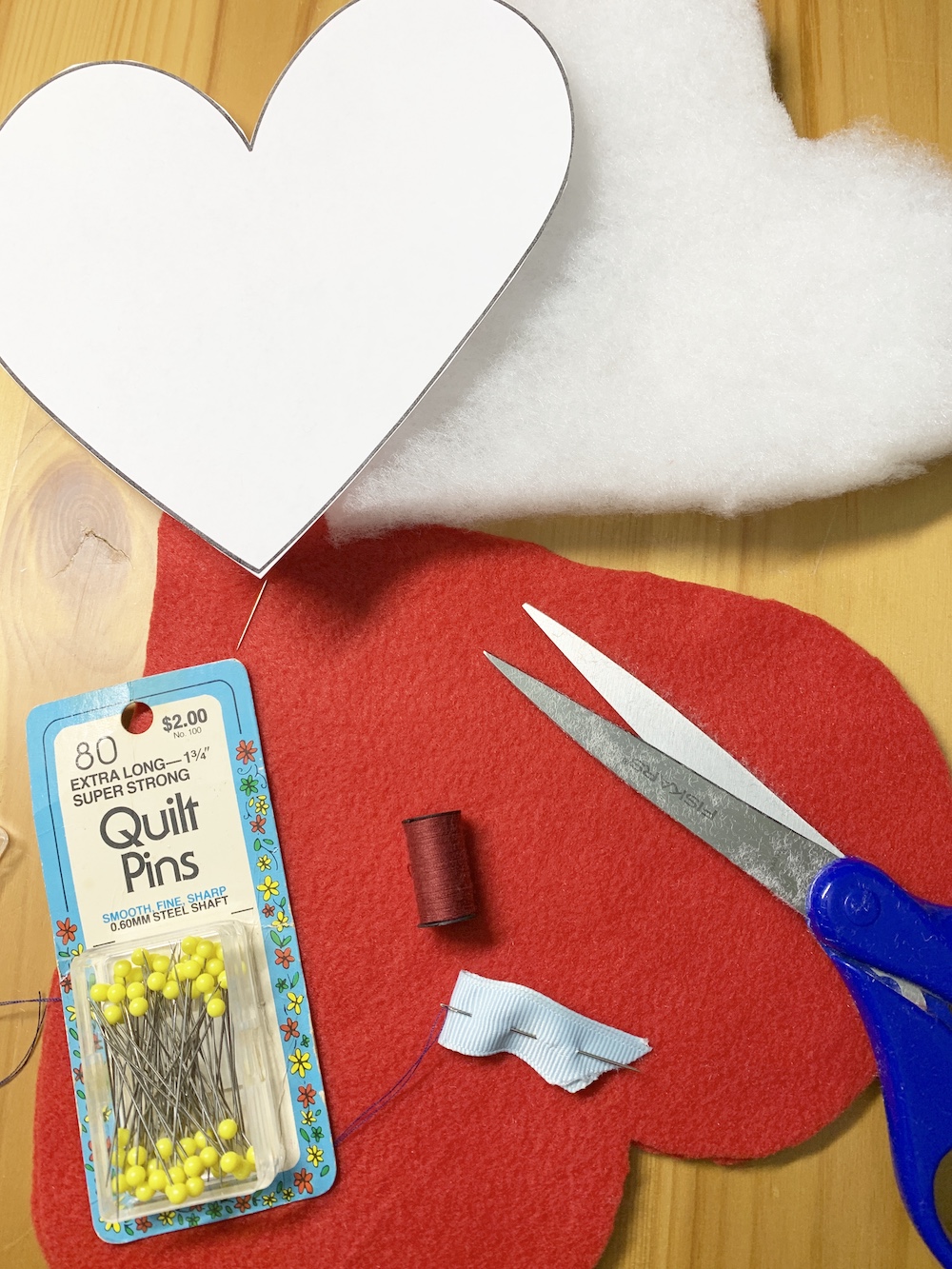 Cut two Chili Red felt hearts using the template. Pin the two hearts together so they remain aligned. Also, pin the ribbon or string that support the heart, when it is hung on the wall. Sew the two hearts together stopping about 1 ½ inches before the end. Start from the bottom point and sewed around the top of the heart and back down.
STEP 3 – Cut Batting, Turn Heart Inside Out, and Insert Batting
Cut a smaller heart shape out of the batting. Turn the heart inside out, so that the stitching is on the inside and not seen. Insert batting material inside of the heart. Tuck edges of the felt fabric inside, then finish sewing the heart so that it is completely enclosed.
STEP 4 – Make Chili Red Mini Rosettes, Attach Pirate Green Leaves, and Attach three Rosettes Together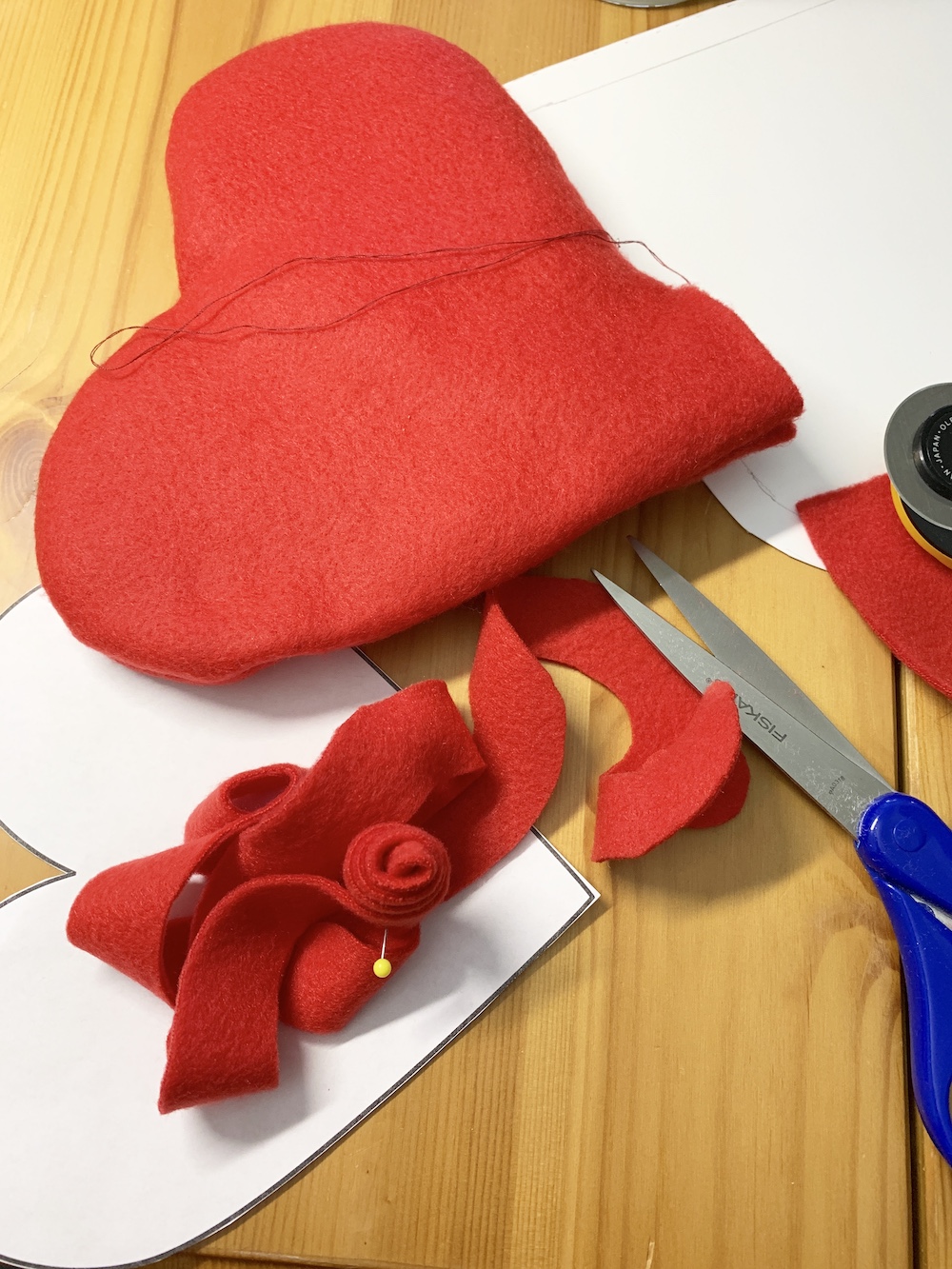 Using a 7 by 7 inch piece of Chili Red Felt fabric, draw a swirl. I followed Dozi Design's Paper Flower Tutorial but substituted felt fabric for the paper. Next, create a swirl. Then cut along the lines of the swirl. The swirl I cut was long enough for three miniature rosettes. The size of the swirl is dependent on the size of rosettes you need.
Rolling from the outside of the swirl, rolled the felt fabric with the swirl outer edge to create the top of the rosette. When my rosettes were about one inch thick, I placed a straight pin and sniped the felt. The felt rosette can either be sewn to hold in place. Or use a glue gun to glue the swirl together.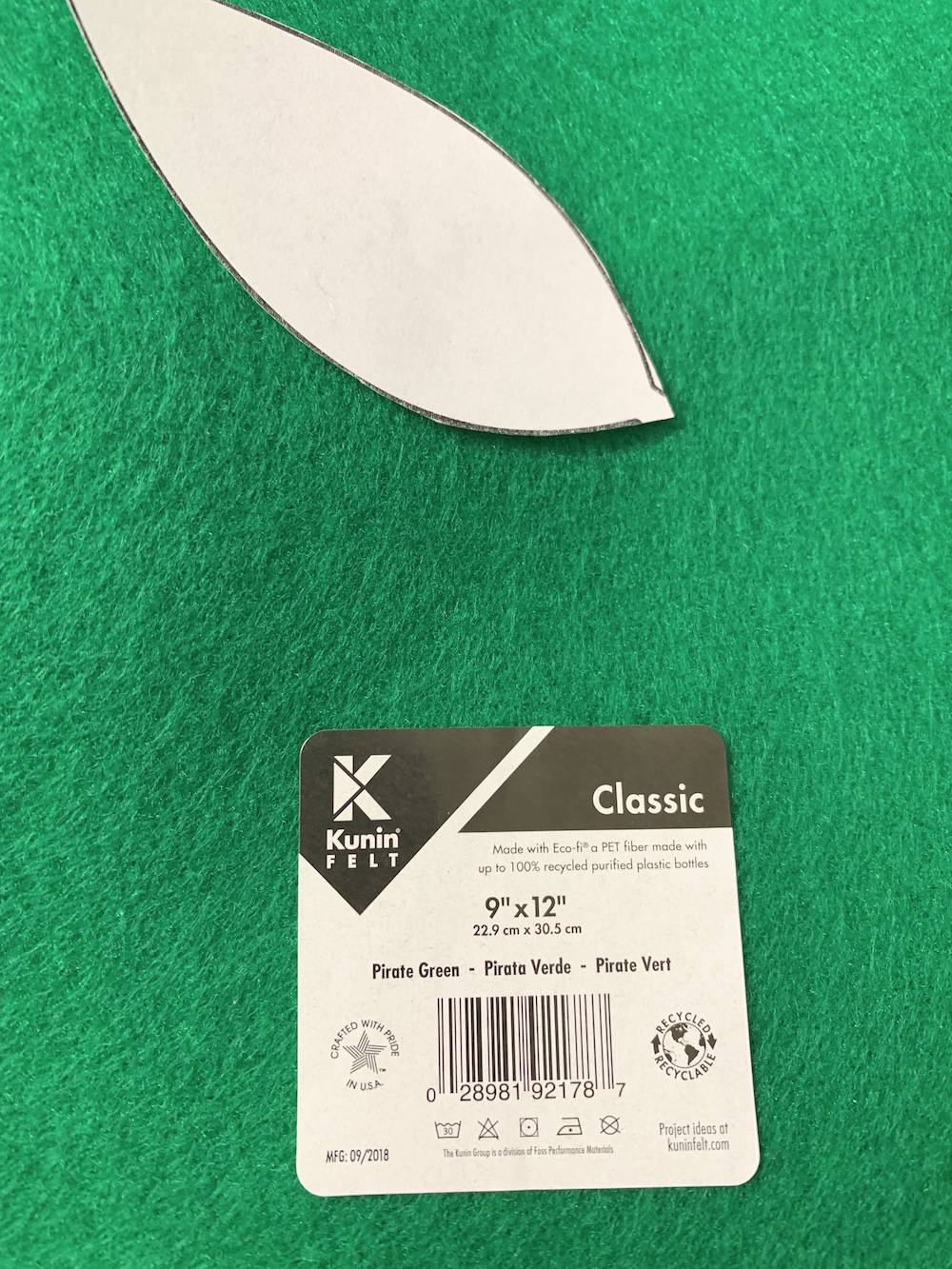 Using a leaf template, cut a leaf for the rosettes. Cut two leaves out of the Pirate Green felt square. Or cut additional leaves for extra leaves. If you need a leaf template, FirstPalette offers free printable leaves in various sizes. Attach the leaves to the rosettes then attach all three rosettes together. Our three rosettes and leaves were sewn together.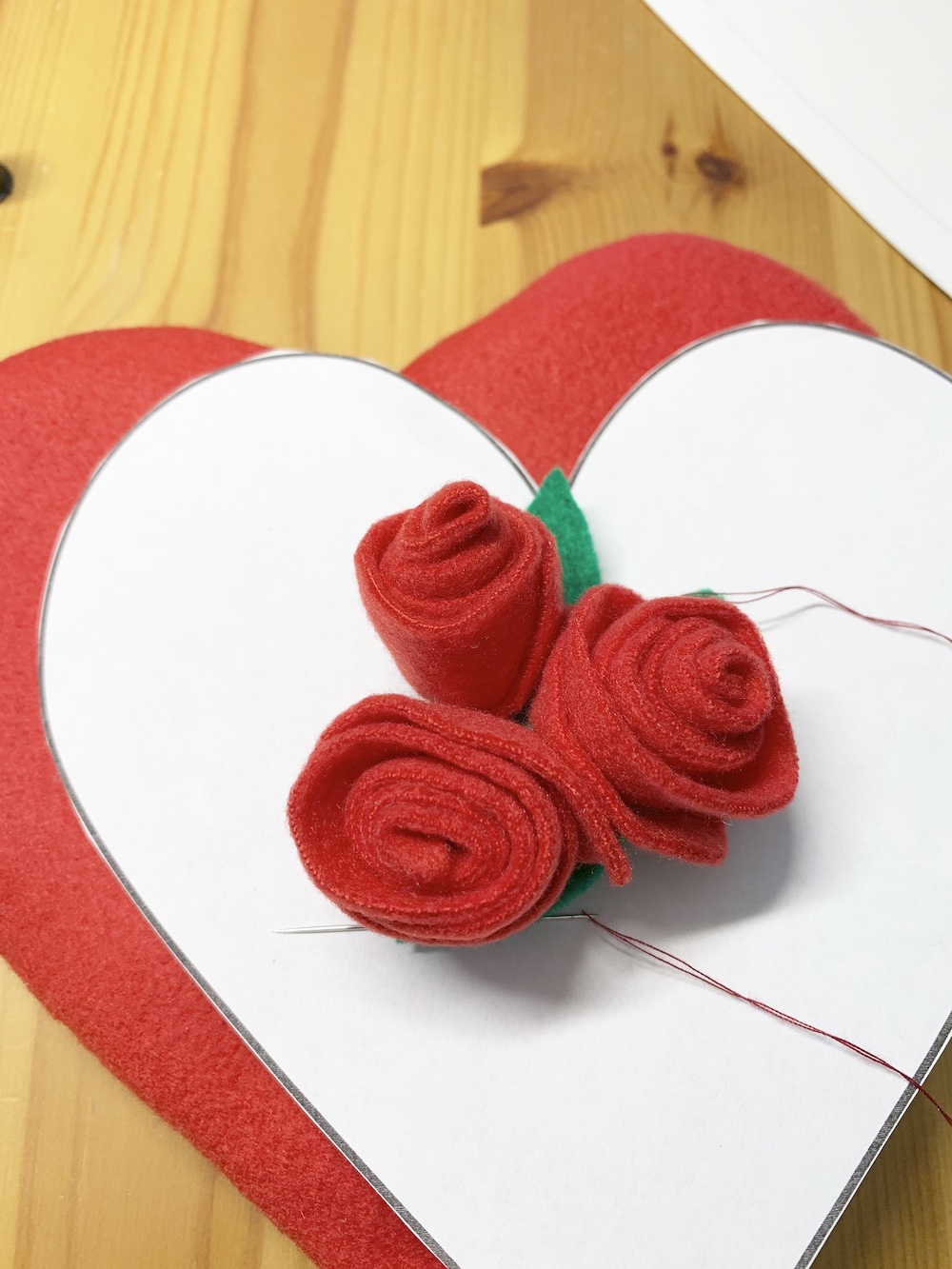 STEP 5 – Secure the Mini Rosette Trio to the Chili Red Heart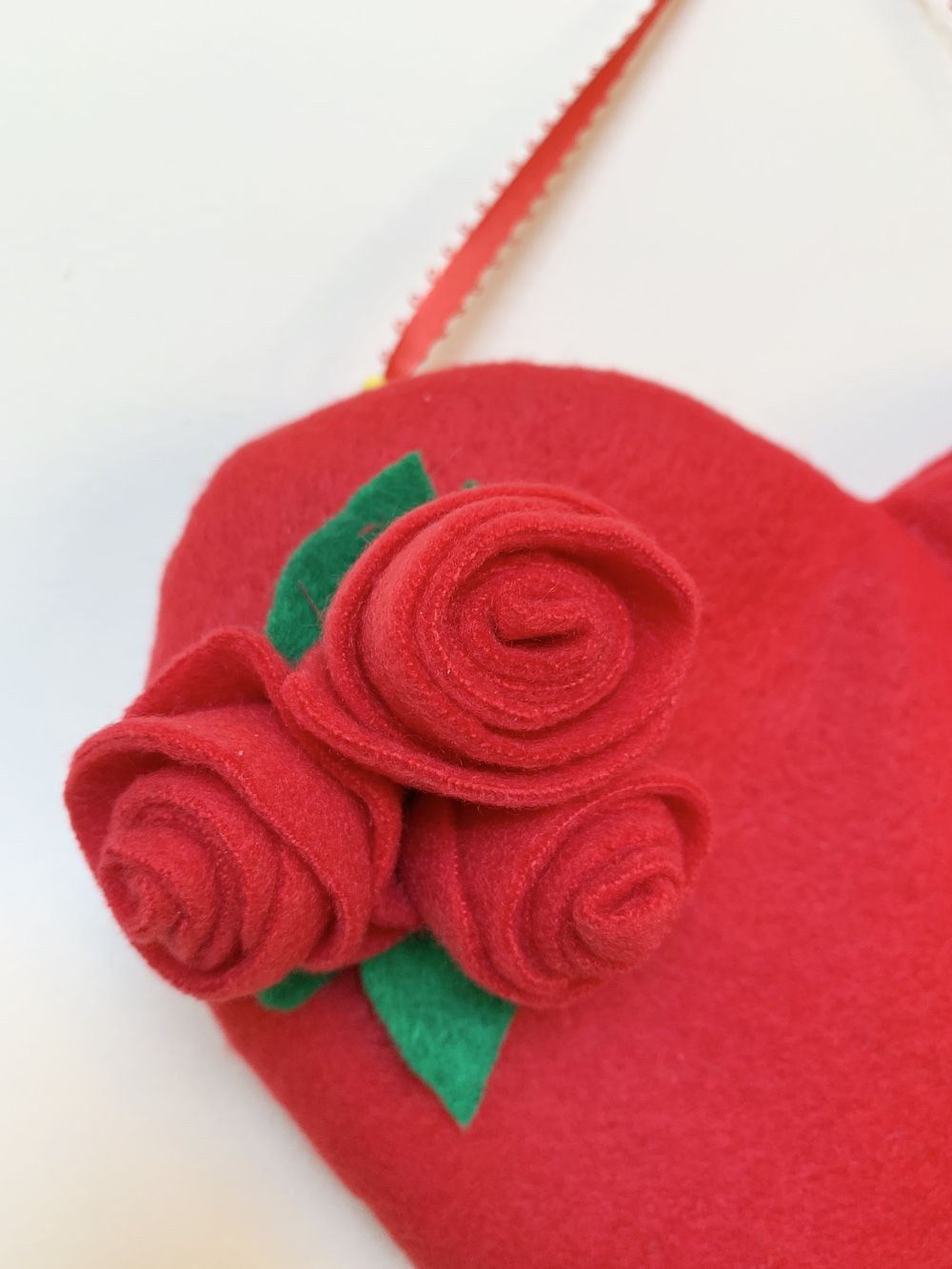 Take the rosette trio and sew onto the Chili Red Heart. Now you're done.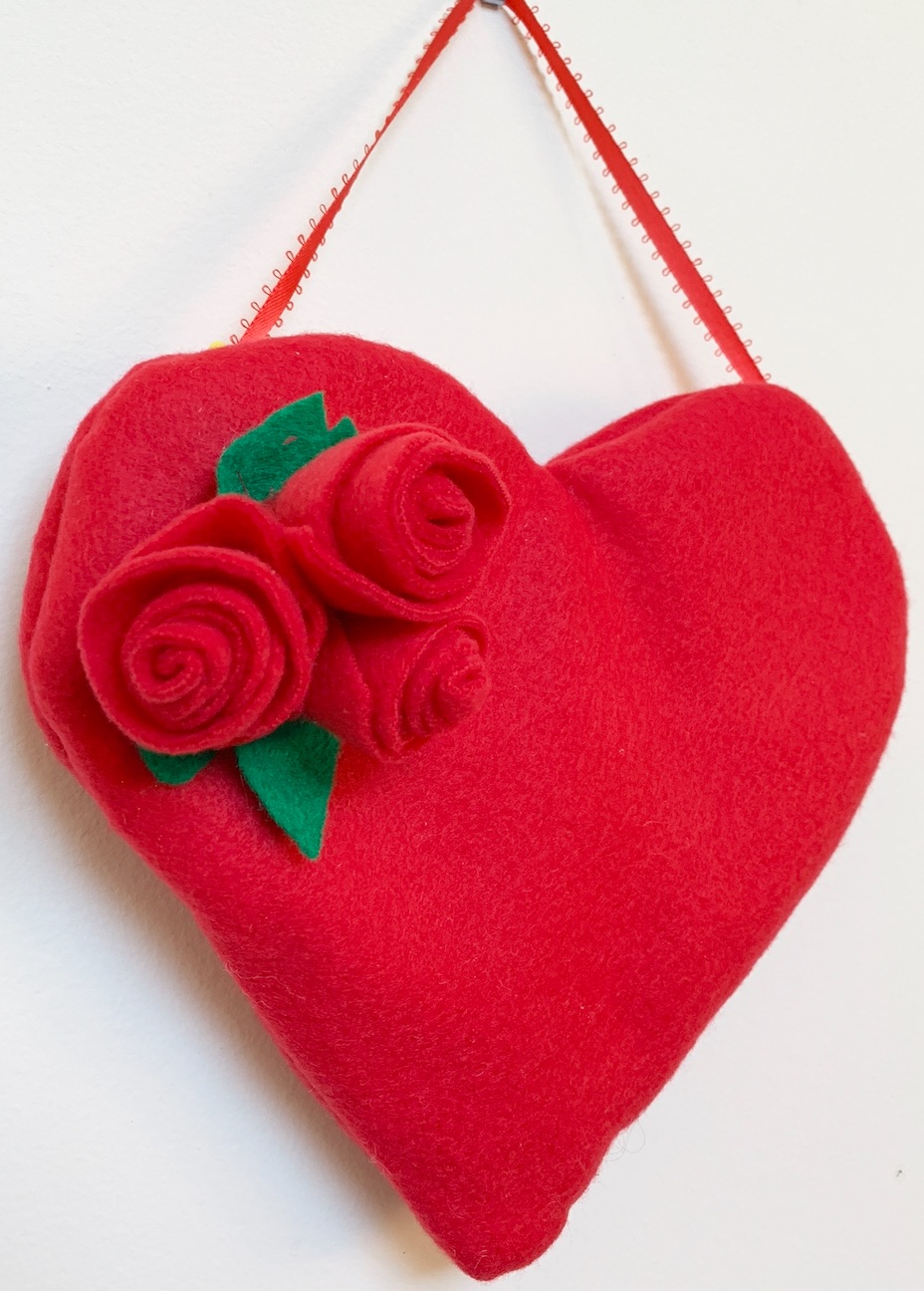 The Chili Red Heart with Mini Rosettes is ready to hang on your wall! This tutorial can be adjusted to suit the size of your project. If you need a larger heart, use a larger template or for a smaller heart use a smaller template.
It is simply amazing what you can do with a little ribbon and felt. We love simple projects that look beautiful but won't take a ton of time, supplies, or craftiness to complete! Right?
Thanks so much for joining me today. We hope that you liked the heart with mini rosettes Valentine project. This Valentine heart will add beauty to your home and we are certain that you will love it too. If you need inspiration for Valentine's decor, take a look at our other Decor projects.
Interested in DIY Decor? If you found this helpful . . .
You May Also Enjoy some of our other DIY Decor related posts.
5 Valentine's Day Home Decor Ideas
St Patrick Day Farmhouse Decor
Irish Blessing Free Printable
And if you have any questions, feel free to reach out to us. We always are ready to help you out. Thank you for dropping by.
Mary