A simple Irish Blessing free printable just in time for St. Patrick's Day. Three wall art font designs to select from.
Looking for a simple Irish blessing free printable for this St. Patrick's Day? We have a wall art design that delivers an elegant but simple Irish wish. The Irish Blessing free printable is perfect for gardeners or anyone that appreciates the beauty of all things green.
The wall art displays a garden gate with a special wish of happiness.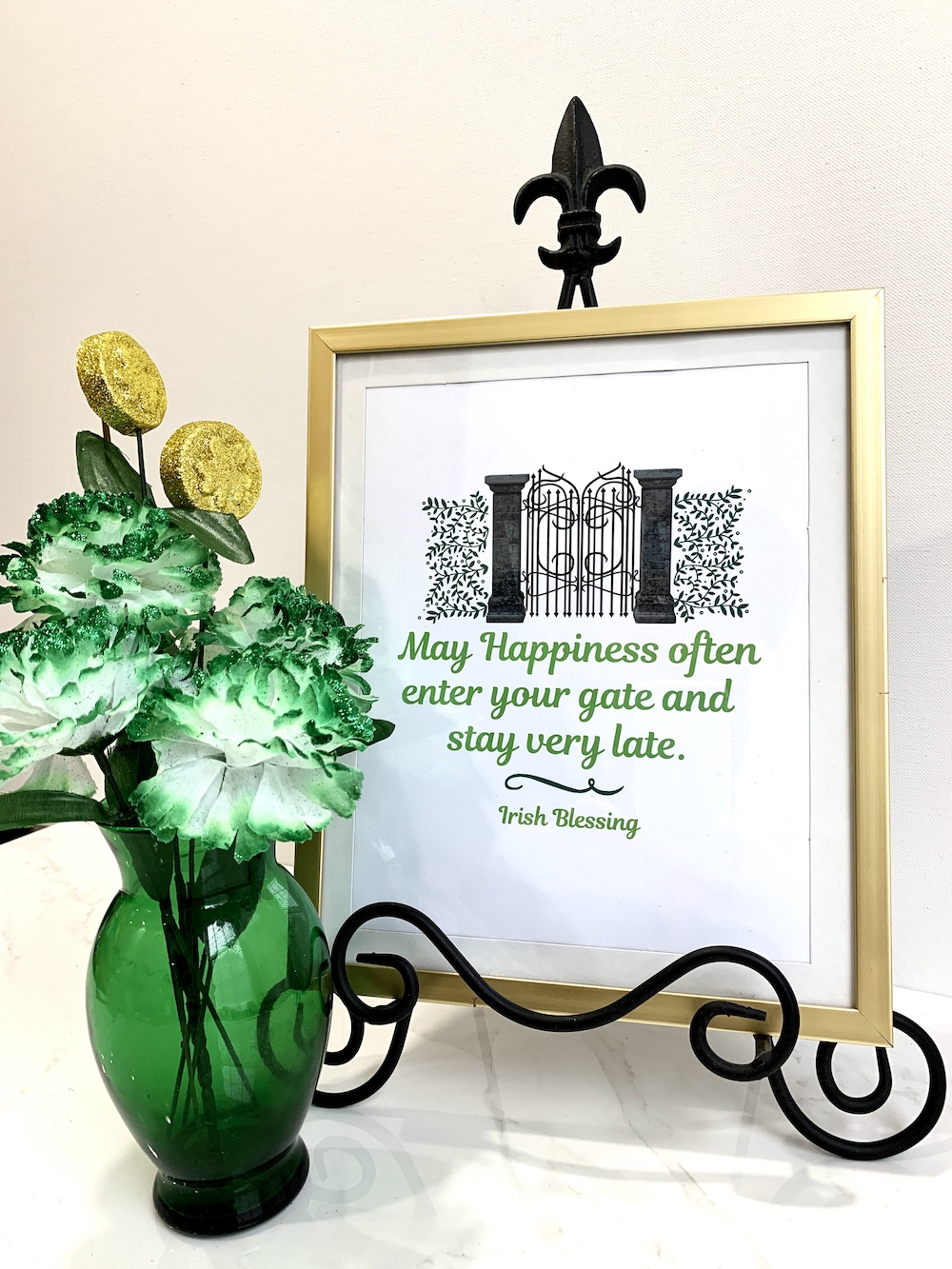 Free printable is available in three different fonts. Download all three and you decide which to print. Or print all three. And then decide which to give and which to keep for yourself! A perfect Irish Blessing free printable for display this St. Patrick's Day or year around.
Simply download the printable. Print the page you like. Then slip the printed Irish Blessing inside an 8 by 10 frame. And you are done! Click on the link with the garden gate and download message below.
Hang the Irish Blessing on your wall or display on a table. Gift wrap the Irish Blessing framed print for a friend.
A quick and easy way to green up your home. Celebrate St. Patrick's Day with this little green gem in your home. A perfect, simple design to add a little green to your wall this St. Patrick's Day. We hope you enjoy this printable as much as we do.
Interested in home decor? If you found this helpful . . .
You May Also Enjoy some of our other decor related posts:
St Patrick Day Farmhouse Decor
How to Style a Tiered Tray For Quick and Easy Decor
9 Affordable Farmhouse Tiered Stands
If you try this St. Patrick's Day Irish Blessing, let us know how you make out. And thank you so much for visiting.
Happy St. Patrick's Day!
Mary