Hello Spring free printable wall art are great Spring home wall decorations. So if you are ready for Spring as we are, add one or two of these free downloadable for your home. A nice touch of decor to celebrate the upcoming Spring season. Our year 2020 downloadable wall art features eight different Wall art images. Download all eight and print one or print all eight wall art images.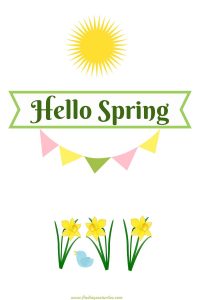 WALL ART IMAGES FROM HELLO SPRING FREE PRINTABLES
Today, we are sharing our Hello Spring free printable wall art images. Each wall art piece displays images that remind us of the first season of the new year. Many of you are excited about the warmer weather that the Spring season brings. And these wall art pieces are the perfect wall decor for the Spring season. So, here is a preview of our Hello Spring printables.
The first printable has our all-time Spring flower favorite of daffodils. Second, a basket of pink tulips. All eight images are simple Spring Welcoming messages perfect for your family, friends, and co-workers. A simple reminder to be thankful for the upcoming Spring season.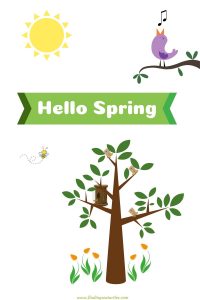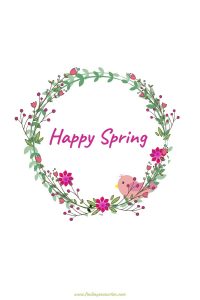 Our third image is of a tree with leaves, birds, bumblebee, and a songbird. The fourth image is a Springtime "Happy Spring" wreath with a bird and pink flowers. All simple Spring messages to welcome the warmer season. Display one image or display all eight images. Keep one for yourself and give the others to family, friends, or teachers.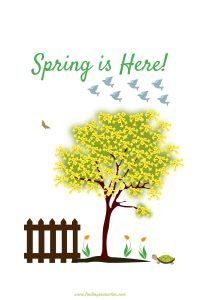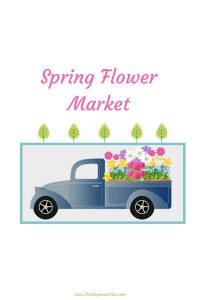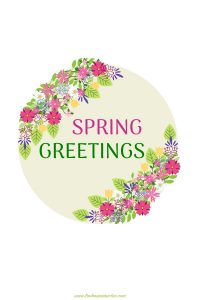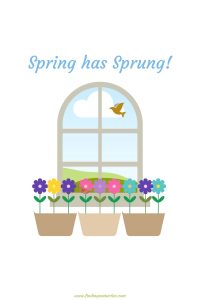 The fifth wall art image – "Spring is Here" has a Spring blooming tree. Includes a picket fence, flying birds, tulips, and a turtle. Our sixth wall art image is titled "Spring Flower Market". It includes a blue pickup truck bed filled with Spring flowers.  The seventh wall art image is titled "Spring Greetings". The message has two Spring flower swags on the upper left and lowers right sides. 
Our eighth and final image titled "Spring has Sprung!". This image has an arched window with three flower filled window planters in front. Download all images and print as many as you like.
DOWNLOAD INSTRUCTIONS FOR THE HELLO SPRING FREE PRINTABLE WALL ART
Just download the free wall art printable. Print the page or pages you like. Then slip the wall art into a frame with an 8 by 11-inch opening. Now you are ready to display your wall art on a wall or shelf. And you are done! Yes, easy peasy.   
So if you're ready just click on the link below with the three yellow tulips and download message.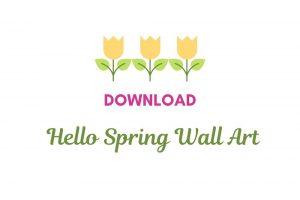 We hope you enjoy your wall art but most of all, we hope that it brightens your home this Spring season.
Interested in other DIY? If you found this helpful . . .
You May Also Enjoy some of our other DIY related posts.
Irish Blessing Free Printable
St. Patrick's Day Free Printable Wall Art
8 Yummy Homemade Birdseed Feeders
And if you have any questions, feel free to reach out to us. We are always ready to help you out. Thank you for dropping by.
Wishing you all the best this Spring season!
Mary 
Pin this for Later: