Valentine bedroom decor ideas to brighten your bedroom space. At the end of the Christmas season, you may feel as if your bedroom looks plain. Or generally lacking in color and style. A great way to bring pops of color to your bedroom is by decorating for the Valentine season. Show your family how much you love them by adding some Valentine decorations throughout your home.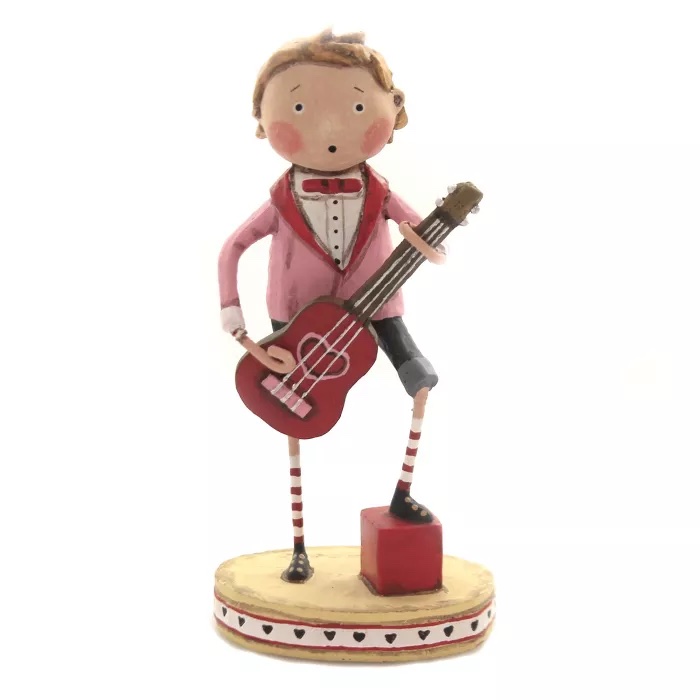 Valentine's Day is the day we celebrate as a day of romance. Cupid is the god of affection. He is also the son of Venus, the goddess of love and beauty. In Roman mythology, Cupid shoots magical gold-tipped arrows at both gods and humans. When an arrow pierces someone's heart, the recipient falls deeply in love. Who wouldn't want to fall deeply in love? Transform your home for the upcoming Valentine season of love, beauty, and affection.
Valentine Bedroom Decor Ideas
Spread accessories in pink and red in the bedroom and throughout the home. In today's post, we are sharing ideas for decorating a bedroom for the Valentine season. These are ideas that you can easily use to update your bedroom for Valentine's Day. Take a look at these bedrooms decorated for Valentine's Day. Be sure to let us know which are your favorites!
Style it in Deep Red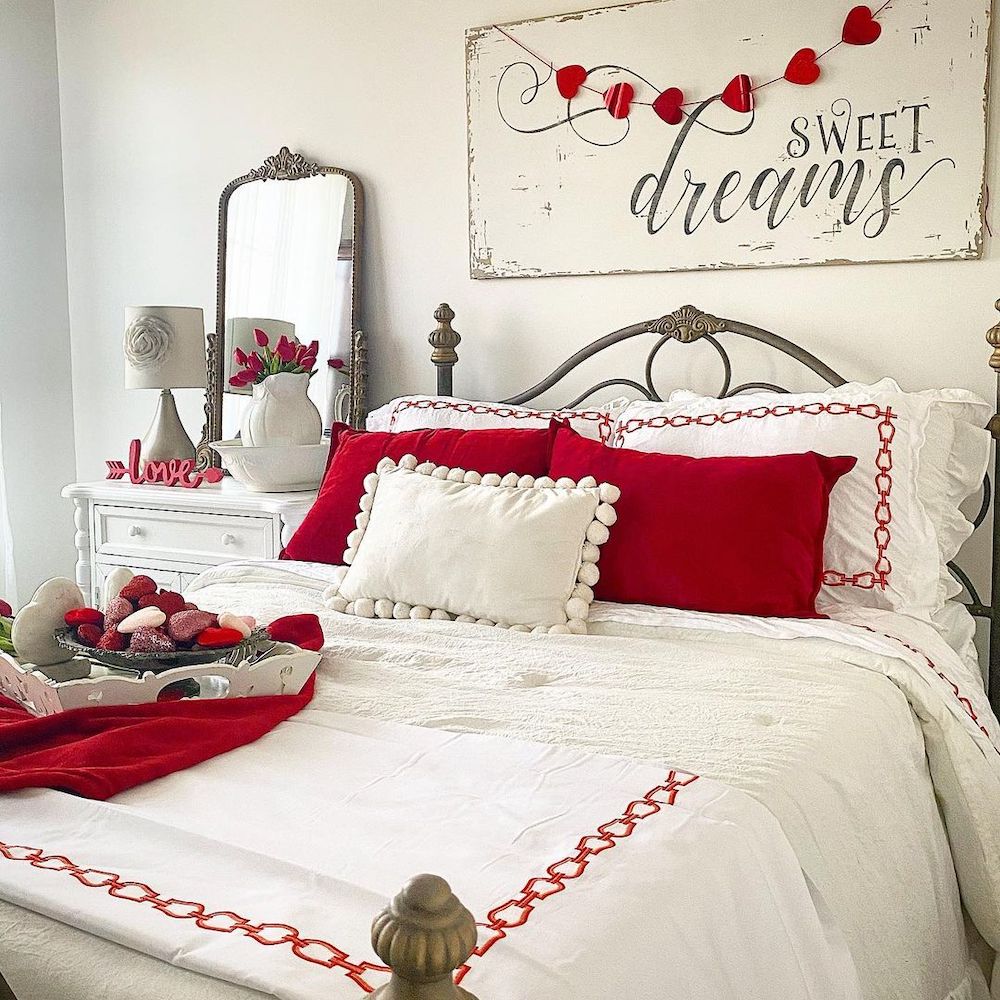 Use accessories in heart shapes. Drape garland across the framed wall art for a festive look.
Add Decorative Lighting – Valentine Bedroom Decor Ideas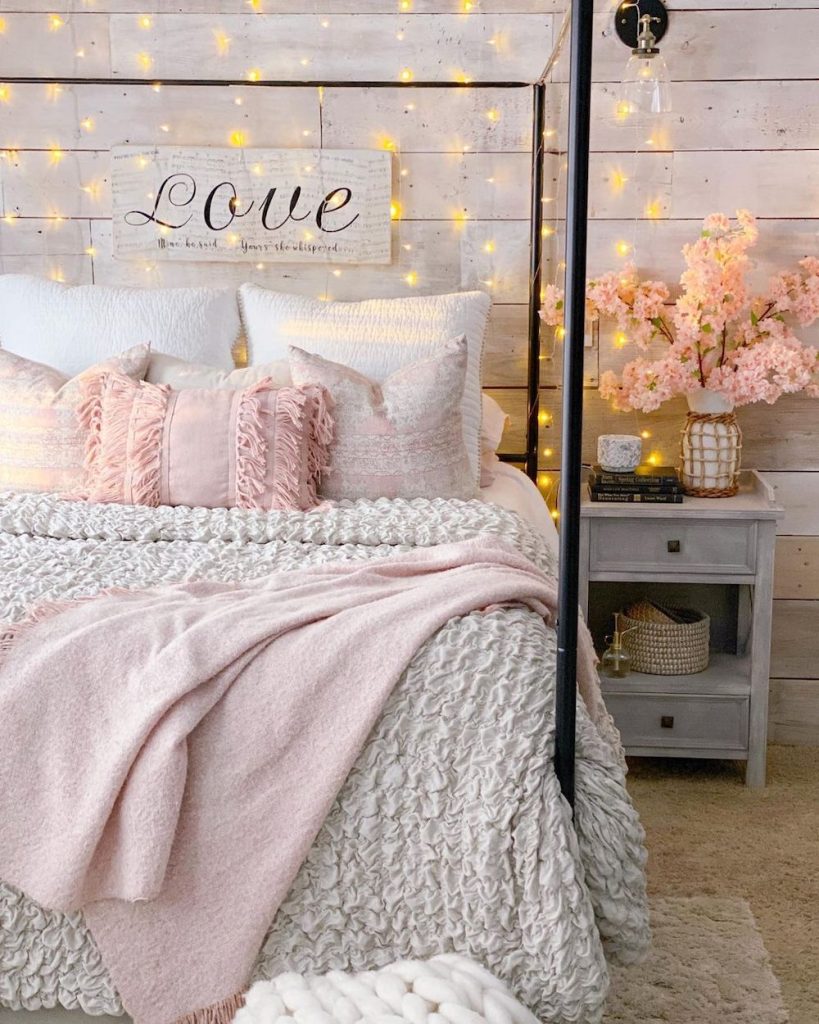 String a set of lighting for a magical effect. And add pink accessories.
Keep Plenty of Pillows Nearby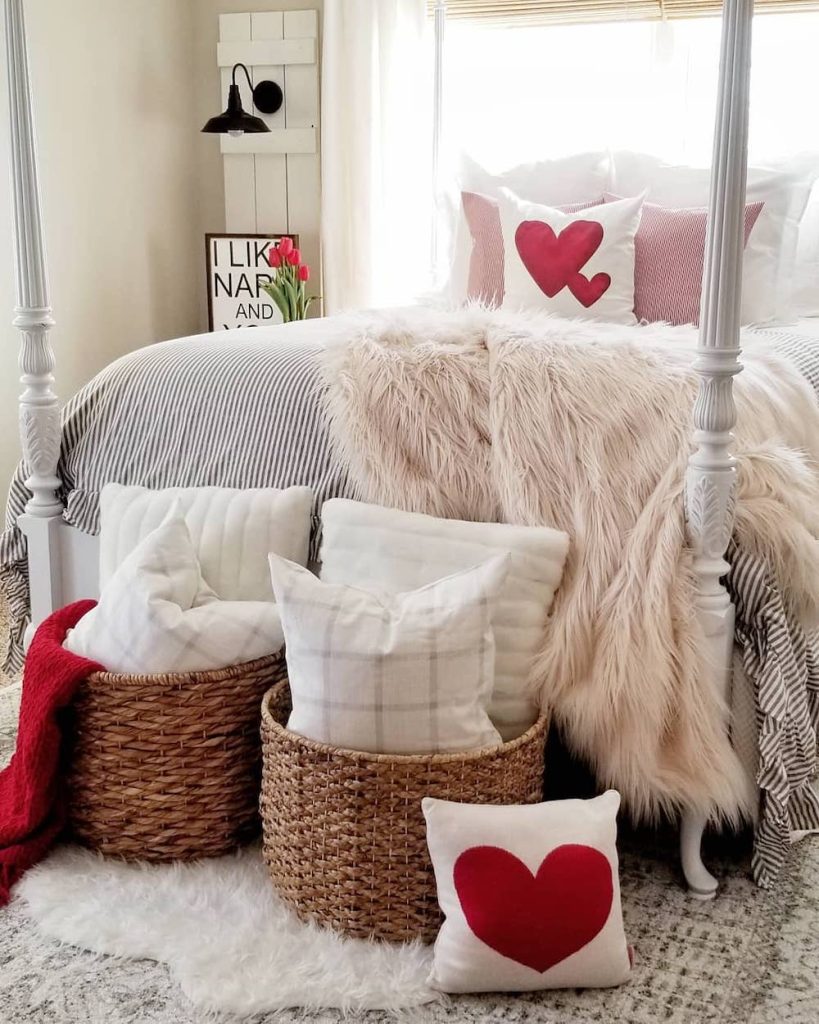 In storage baskets, keep extra pillows handy for those evening pillow fights. And stay cozy over the winter season with extra throws.
Sprinkle Rose Petals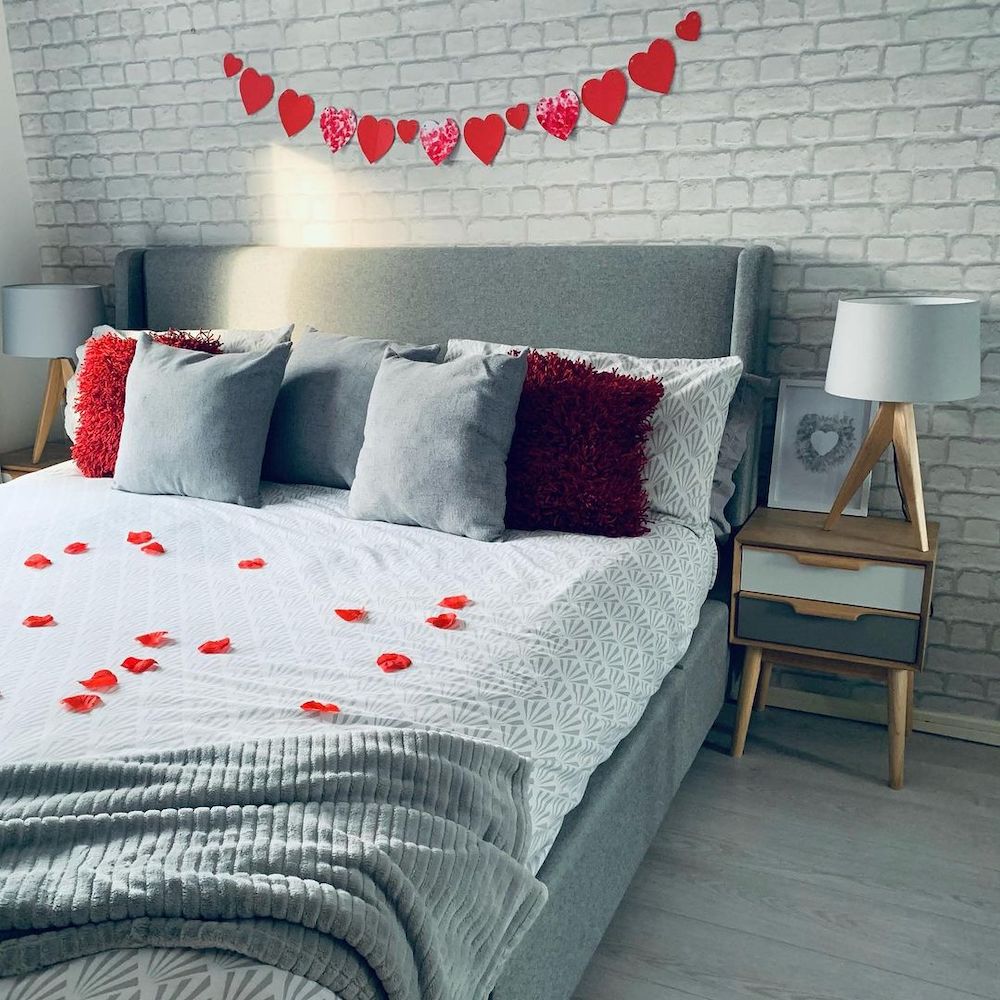 For a fragrant room, sprinkle red rose petals across the bed.
Keep it Neutral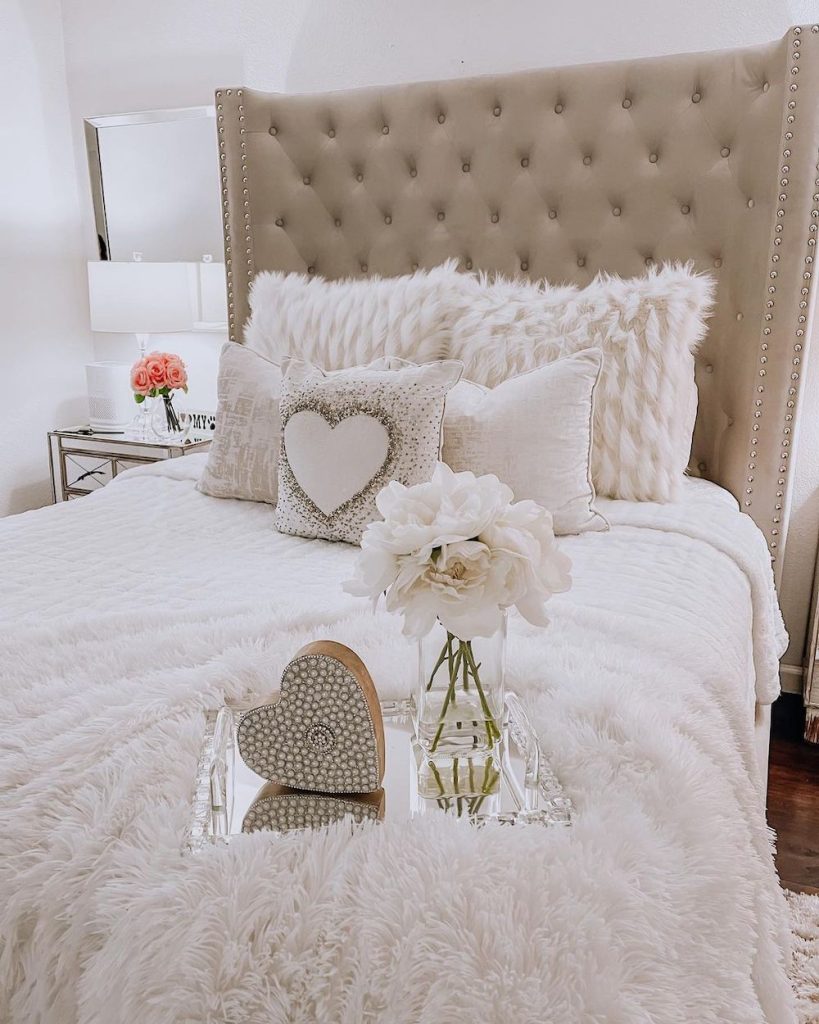 Style it neutral this Valentine's Day with a single pop of color. Use a peachy pink bouquet of flowers for a pop of color.
Add Romantic Wall Art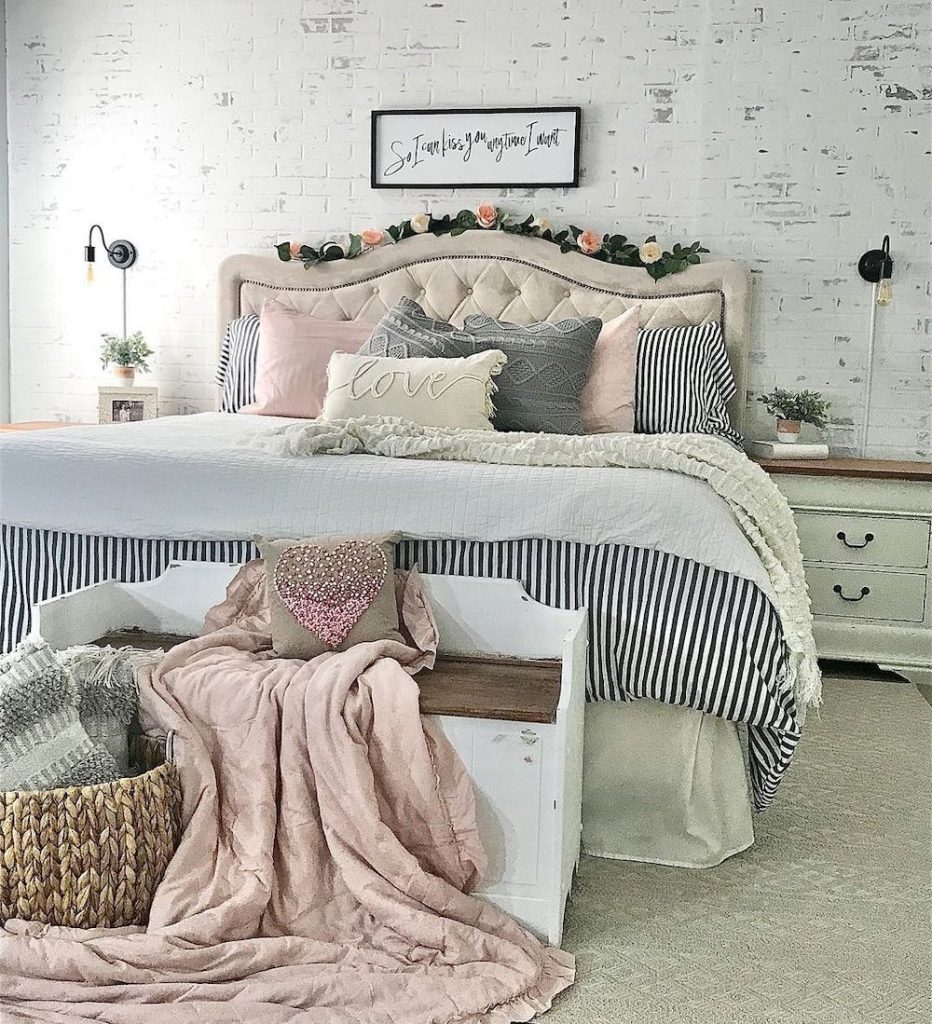 Hang romantic wall art over the bed. Include toss pillows that display messages of love.
Use Plaids and Stripes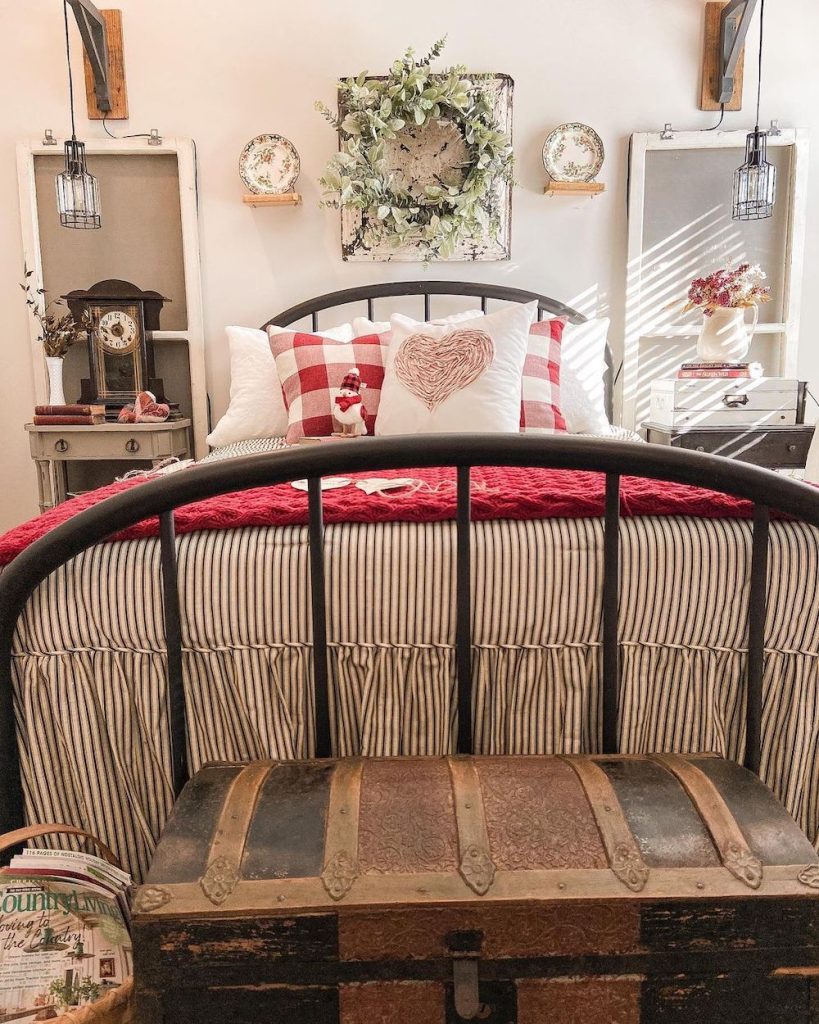 For a country-style, use plaids and stripes. Add accessories in pink, rose, and red colors.
Mix Solids with Patterns – Valentine Bedroom Decor Ideas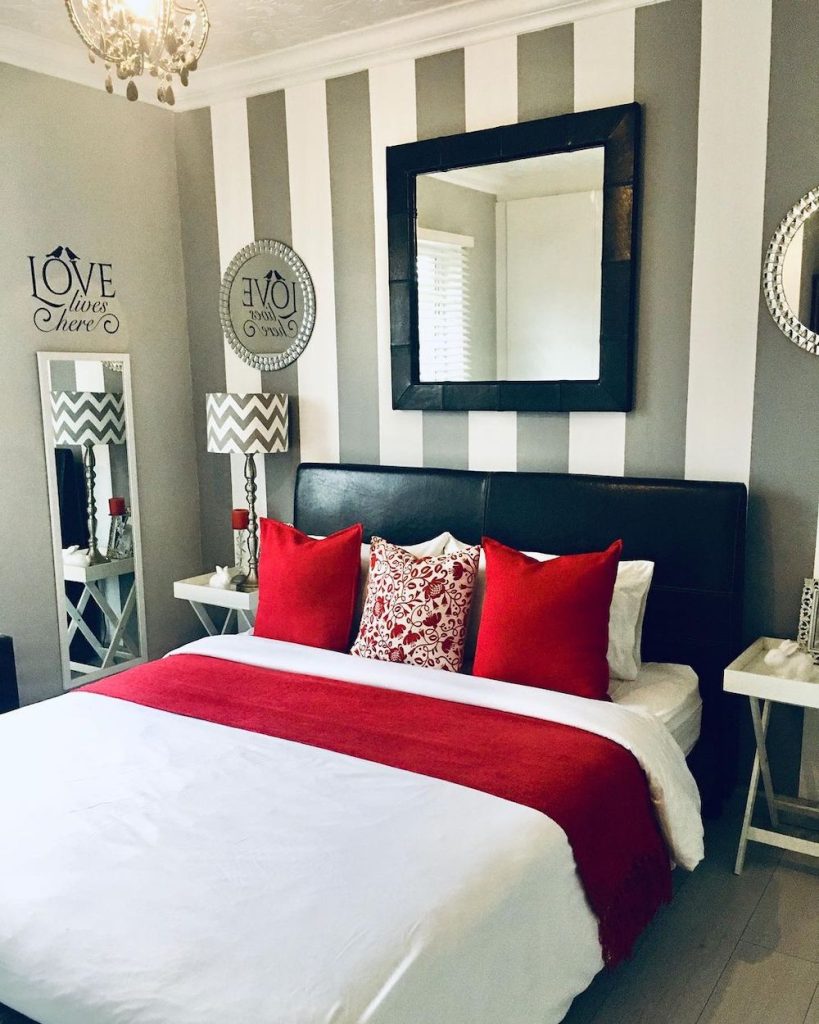 Blend solid colors with patterns for a dramatic look. Bright red pillows pop against the dark headboard.
Make it Pretty Pink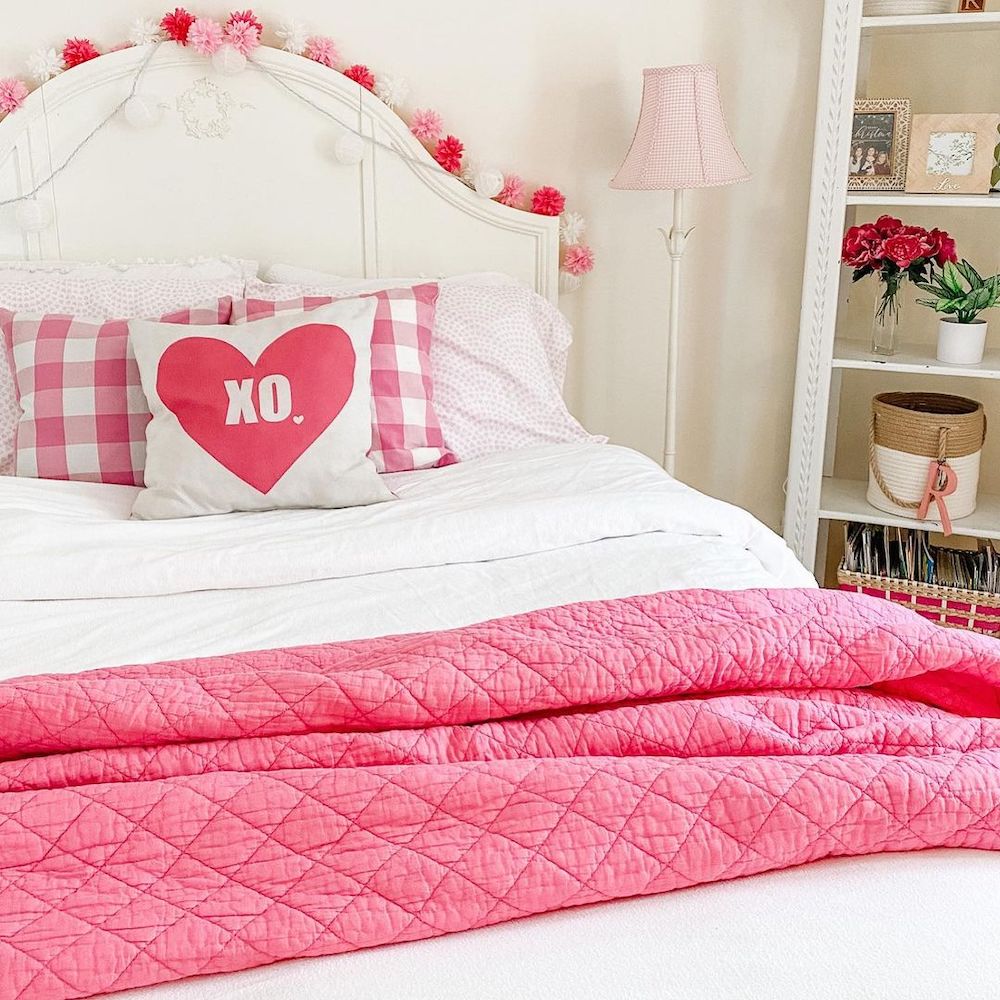 Use deep pink bedding and accessories. Pink accessories are always popular.
Give it a Romance Style – Valentine Bedroom Decor Ideas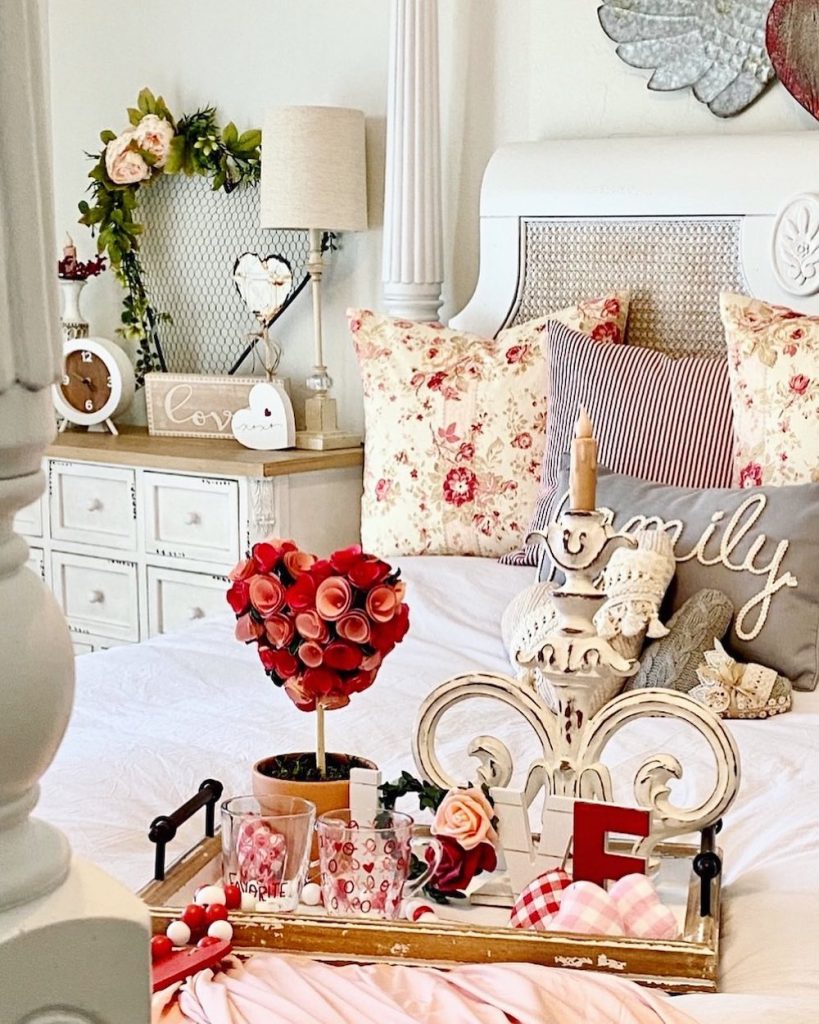 Design the bedroom with romance in mind. Use roses, a red and pink topiary, and candlelight for added romance.
Welcome Your Guests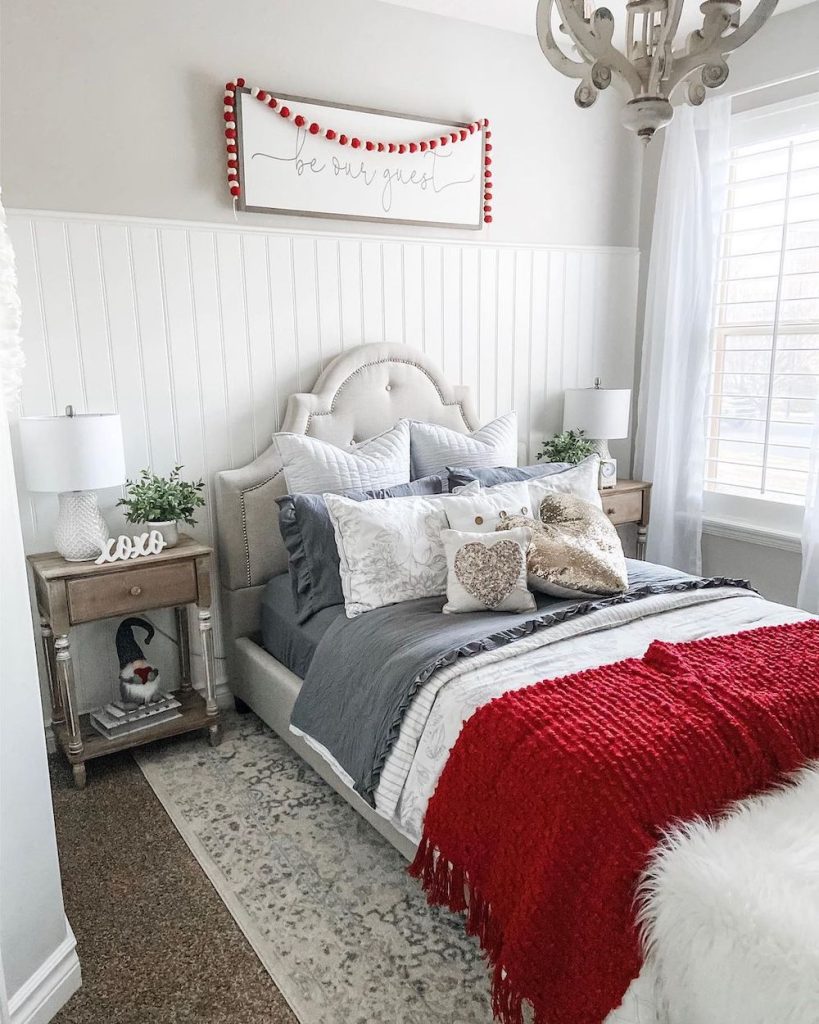 String a set of Valentine felt garland across the wall art. Then tuck a small gnome outfitted for Valentine's Day under the nightstand.
Keep it Cozy – Valentine Bedroom Decor Ideas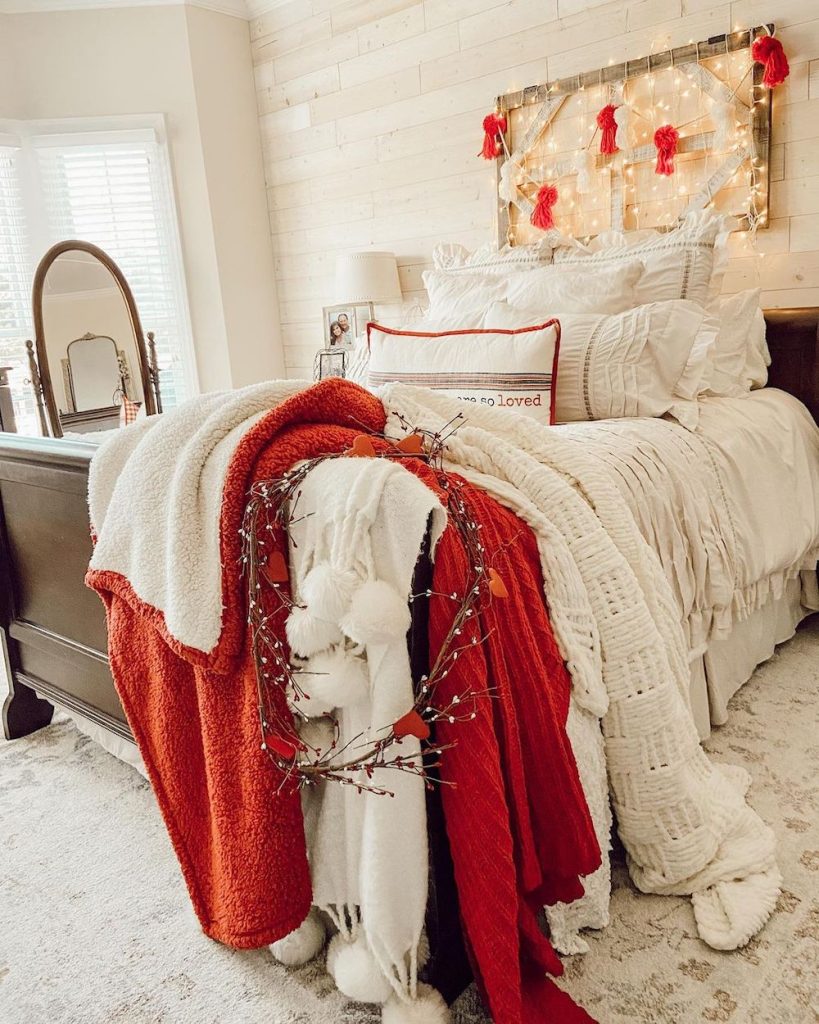 Pile on the warm and cozy throws. Keep plenty of throws on the bed for those winter chilly nights.
Display Some Love Notes – Valentine Bedroom Decor Ideas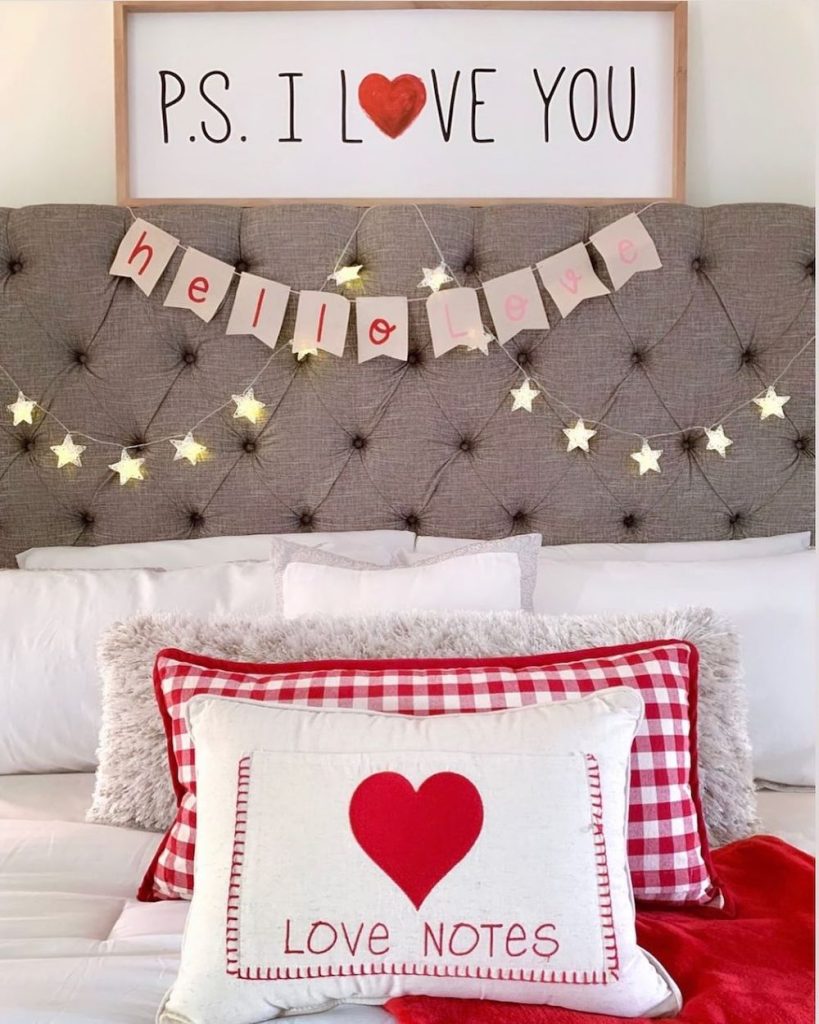 Decorate your bedroom with love notes. Notes that declare your love for one another.
Save the Date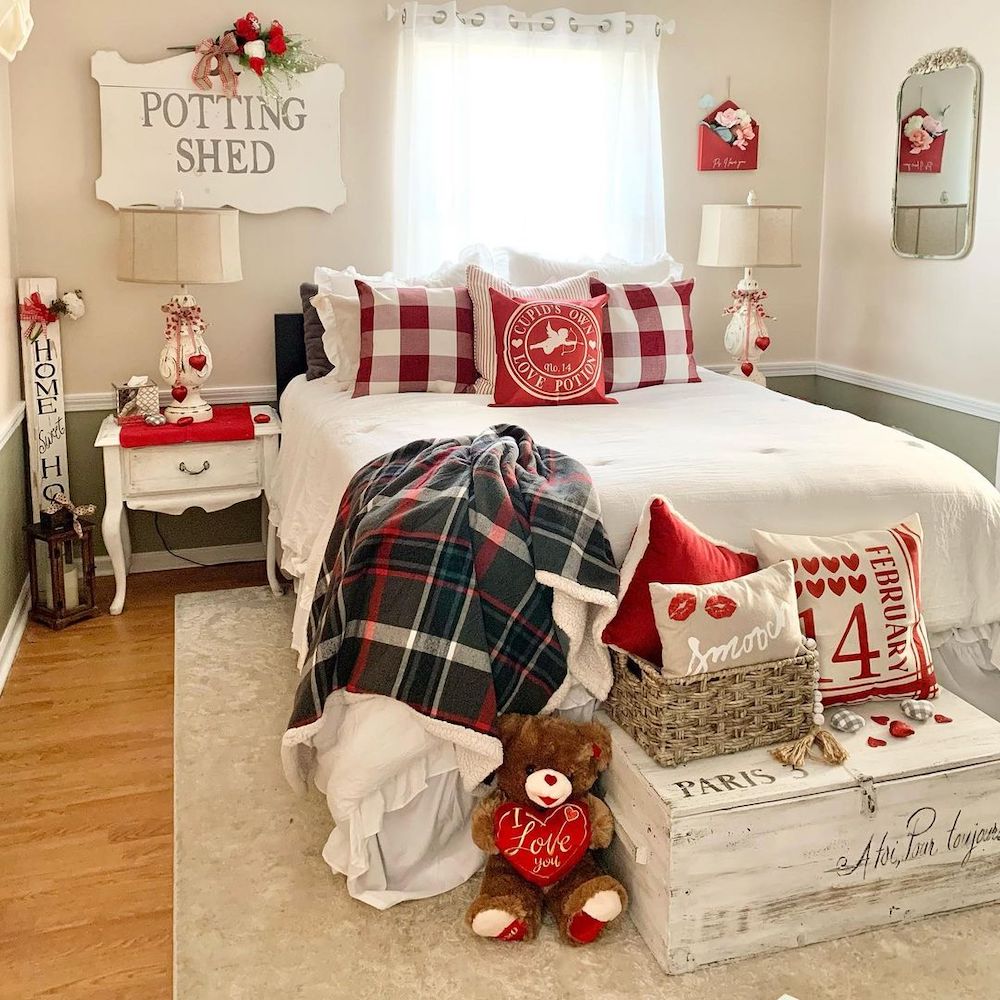 Remember them over and over again that you love them.
Make it a Plaids Bedroom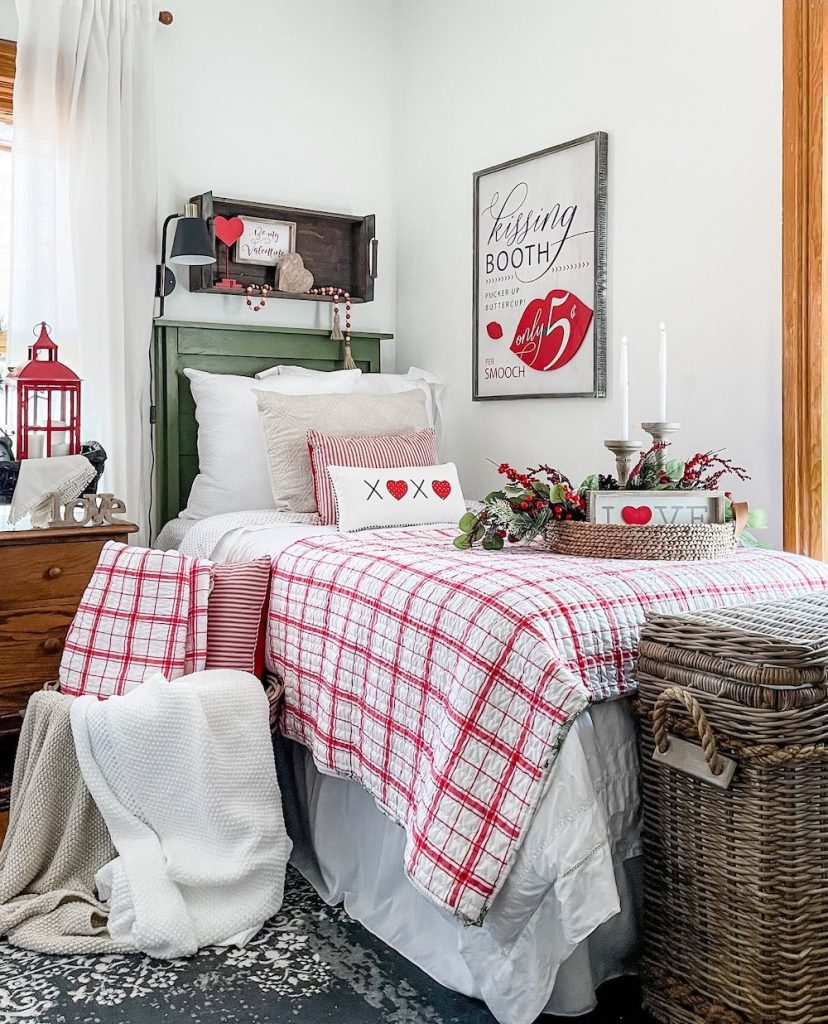 Add red and white plaid bedding. Doesn't this bed look so warm and cozy?
Valentine Wall Art
Here are a few Valentine's Day wall art to use when decorating your bedroom:
In Conclusion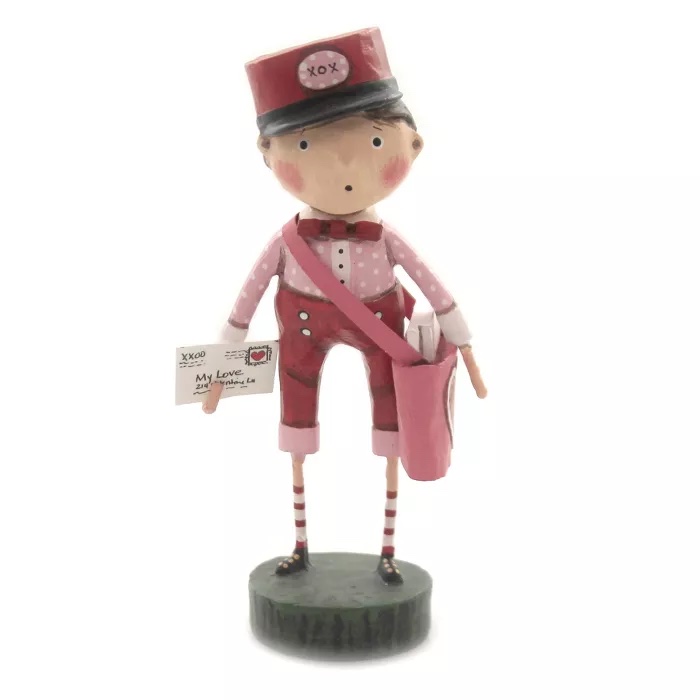 This ends our list of Valentine's bedroom decor ideas. Decorate your bedroom this Valentine's day using one of our ideas. Make it easy and simple.
For additional Valentine decor inspiration, be sure to check out our other posts.
Reach out to us with any questions. We are always ready to help you out. Thank you for stopping by our blog.
Wishing you Valentine's Day filled with love this year!
Mary
Pin this for Later: