Valentine garland is a cinch to use. A fun and easy way to decorate with. In today's post, we are sharing the many ways to decorate your home with festive red and pink Valentine's Day garland. Garlands can be made of paper, felt, fabric, and other materials. The garland shapes include round balls, hearts, letters of X and O, and others. And the size of the objects can range from small to larger. The length of the garland can also vary.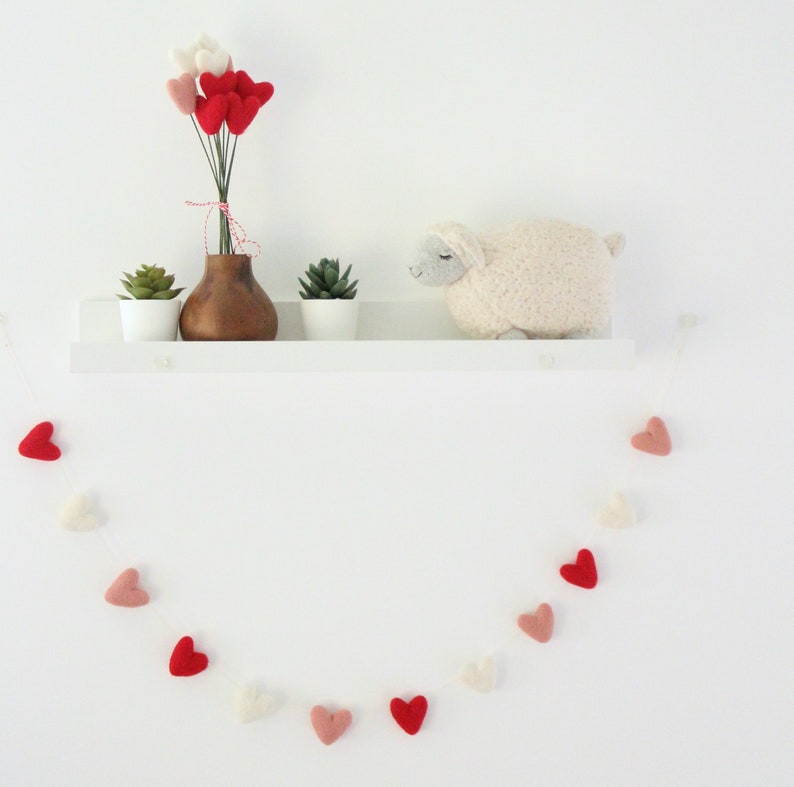 Using garland is very easy. It can be draped, hung, or coiled in a vignette. Brighten any area of your home with beautiful garland strands of varying lengths.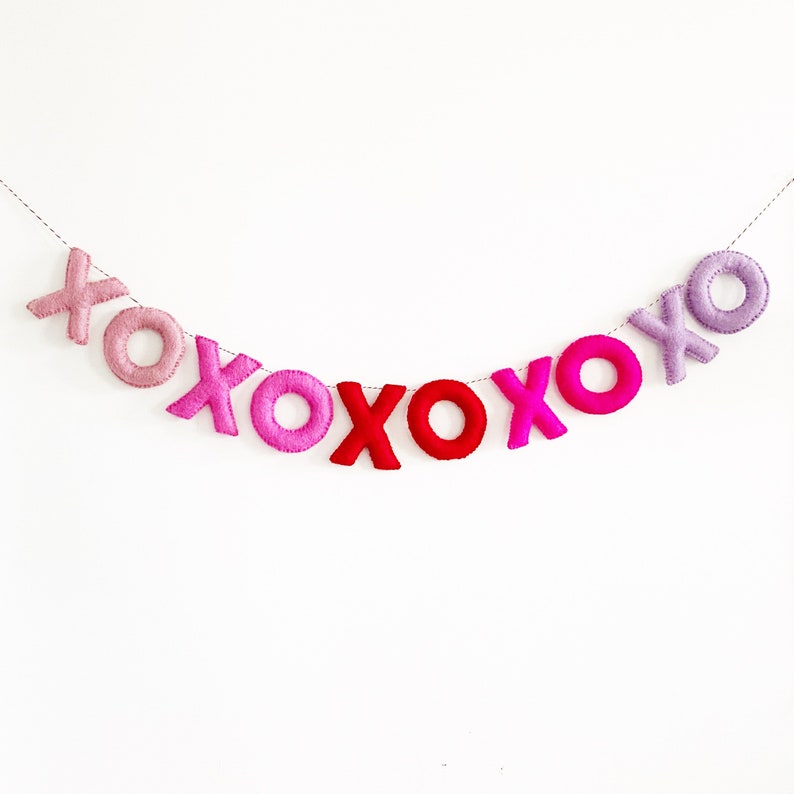 Ideas for Decorating with Garland – Valentine Garland
Today, we will show you the many ways you can decorate with Valentine's Day garland. Style it with a whimsical look in mind. Or for a bolder and more dramatic look. It's your home and your style. Take a look at these awesome decorating ideas.
Make it a Double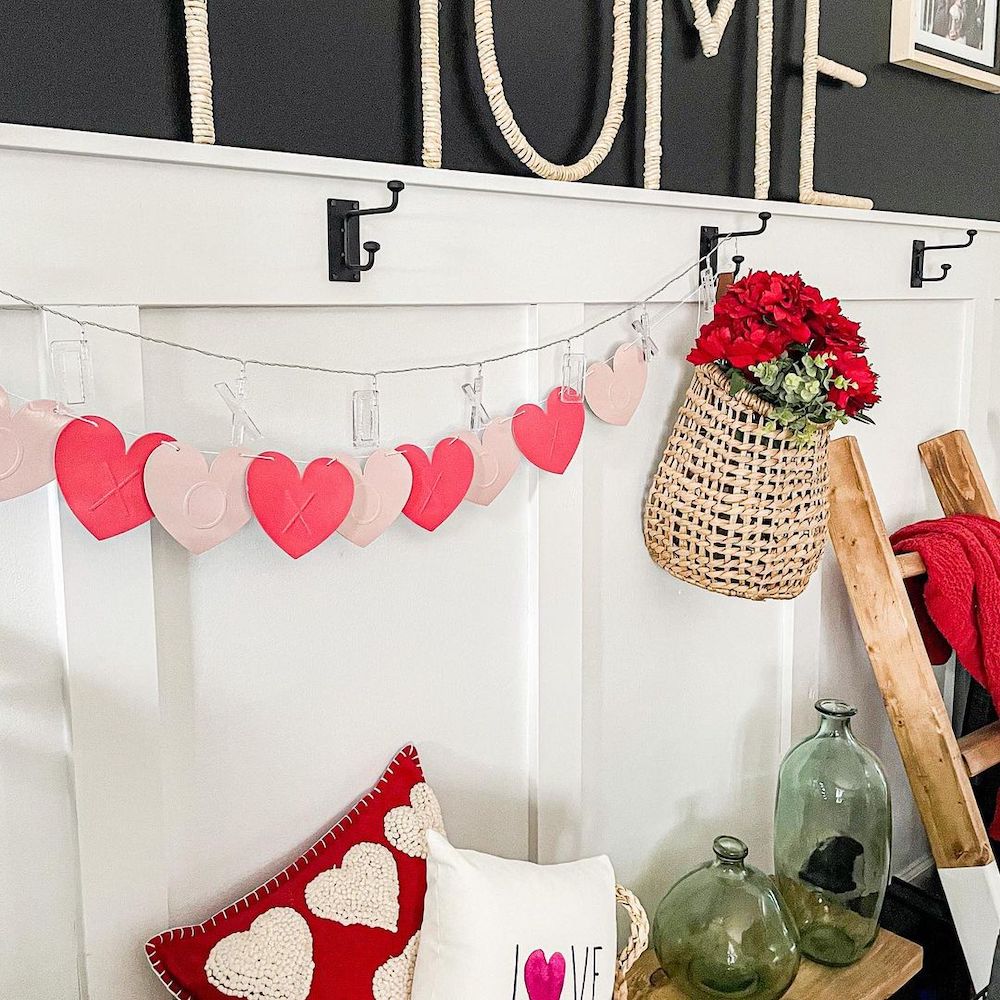 Hang a string of lights for the evening time and a paper heart strand for the daytime. Make the best of evening and daytime for this entryway over Valentine's season.
Use a Paper Strand of Hearts – Valentine Garland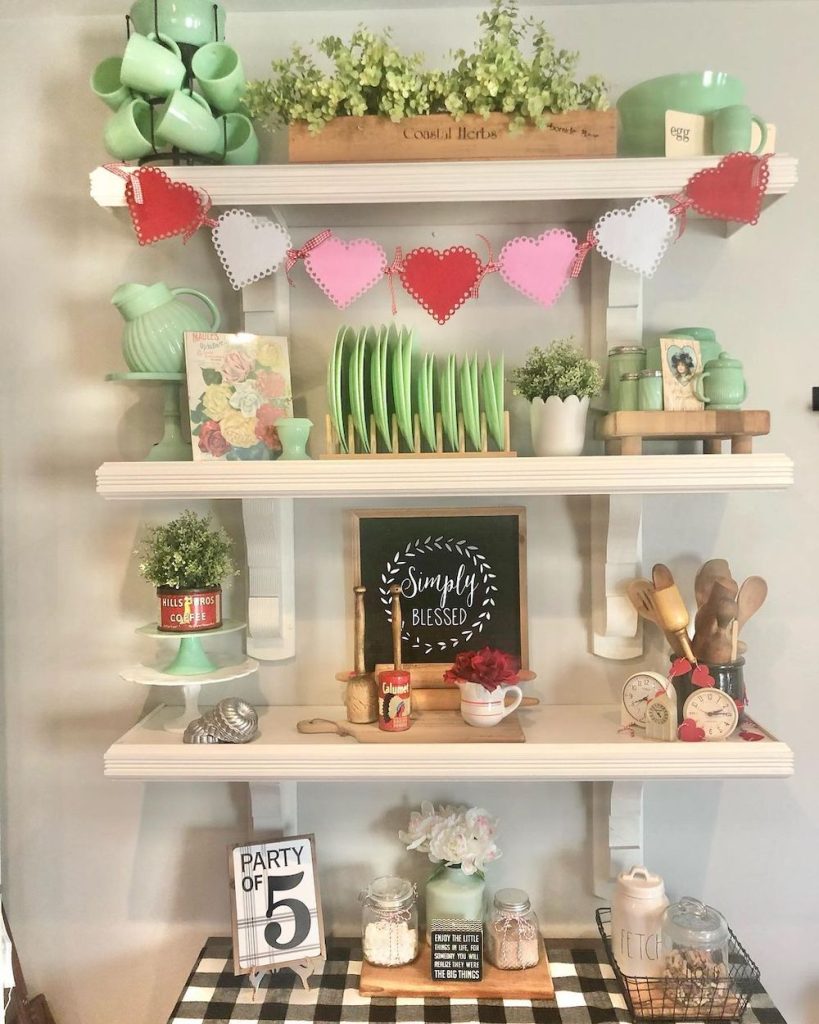 Don't forget about your open shelves. Add a strand of garland across the top shelf for an extra dose of prettiness.
Embellish your Mantel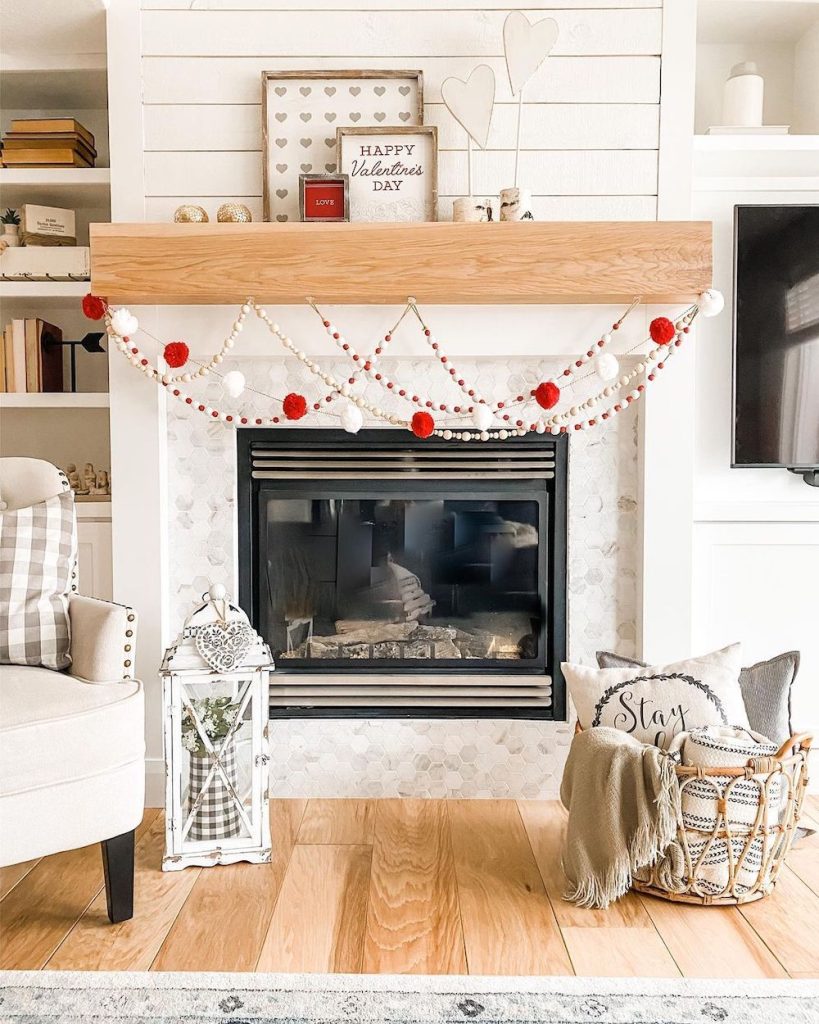 Decorate with several strands of garlands in various lengths. Be sure to use various shapes and colors of garland.
Mix it Up Over Wall Artwork
Combine strands of garlands of different types. For example, in this inspirational image, the styler uses a strand of tassels and one of the alternating felt hearts with balls. And all in a variety of colors too.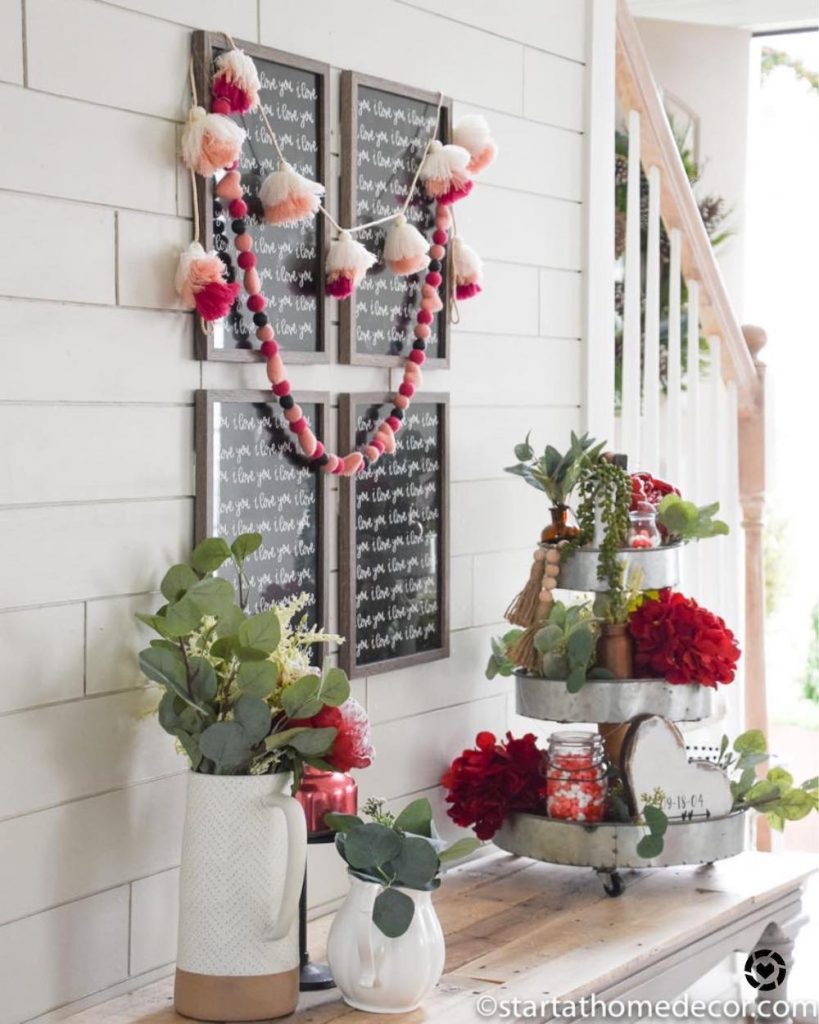 Drape Over a Console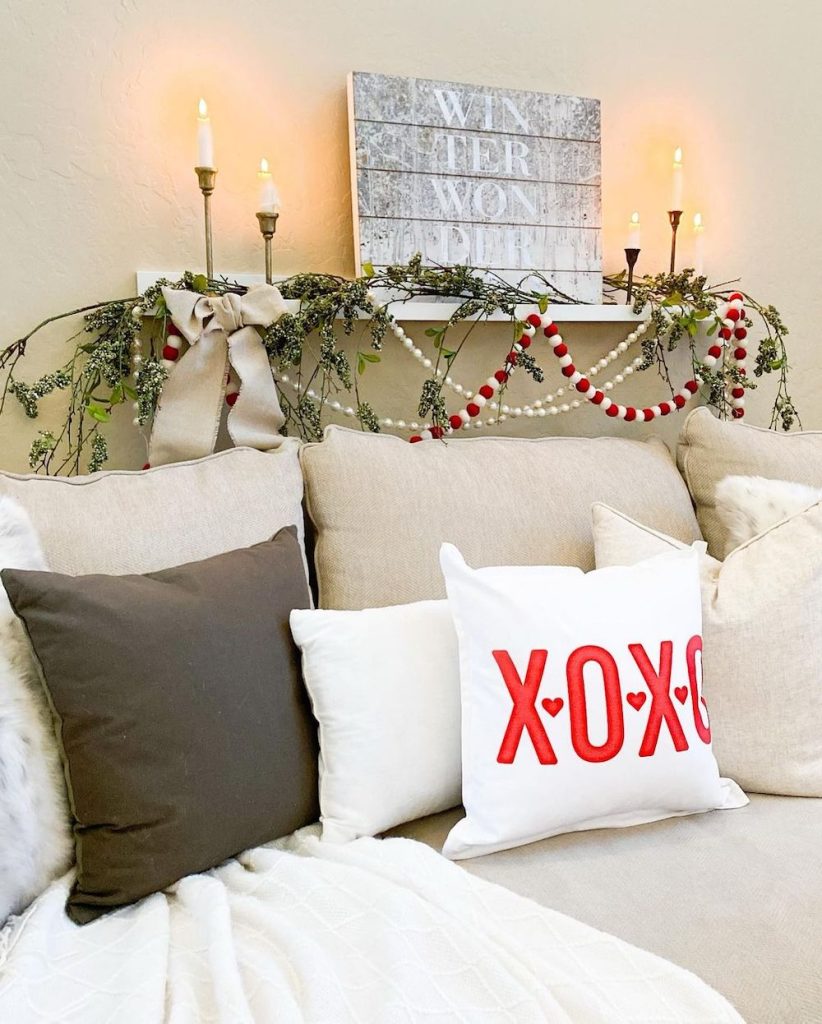 Use greenery and strings of garland for contrast as well as visual interest. Add some candlesticks and you have this amazing background.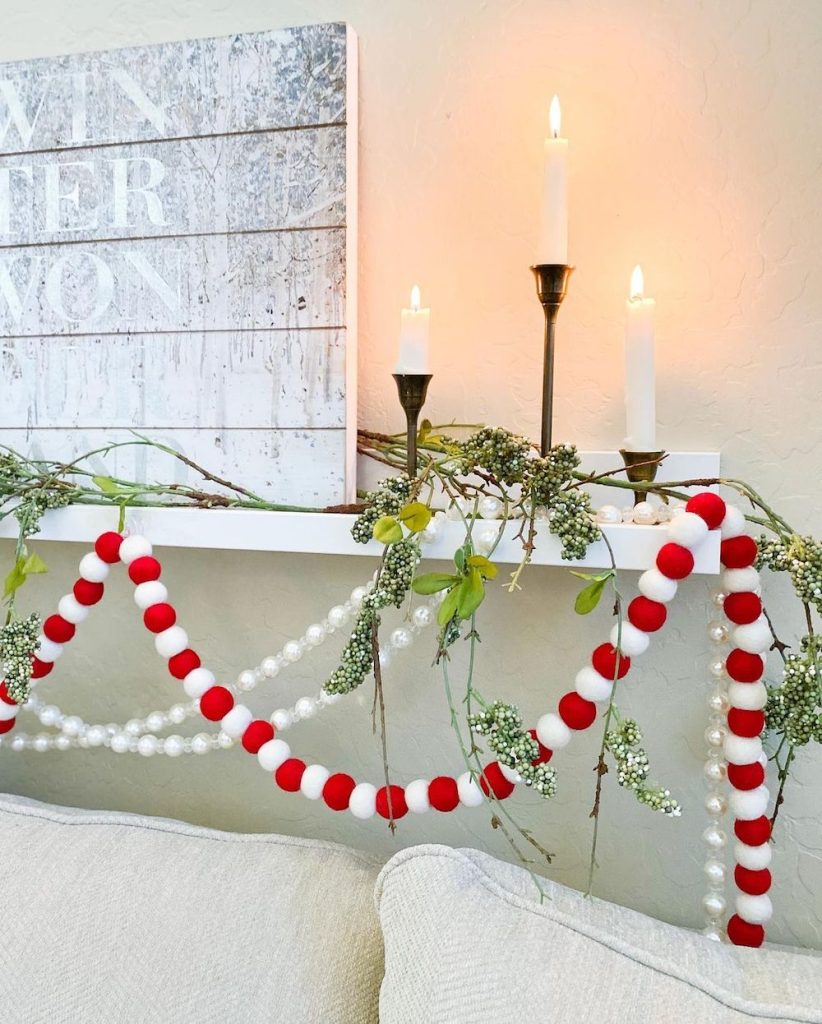 String Across the Bed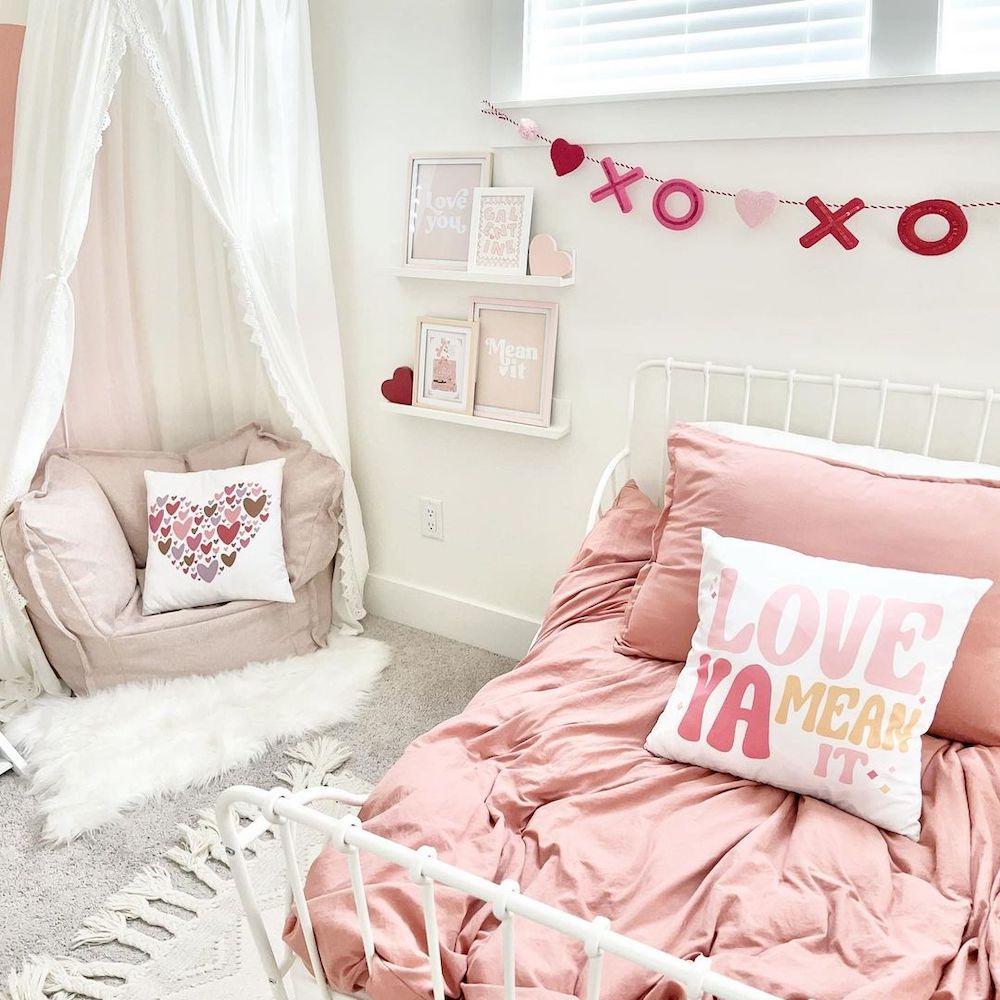 Display an alternating string of hearts and Xs with Os above the bed headboard.
Hang Over the Front Door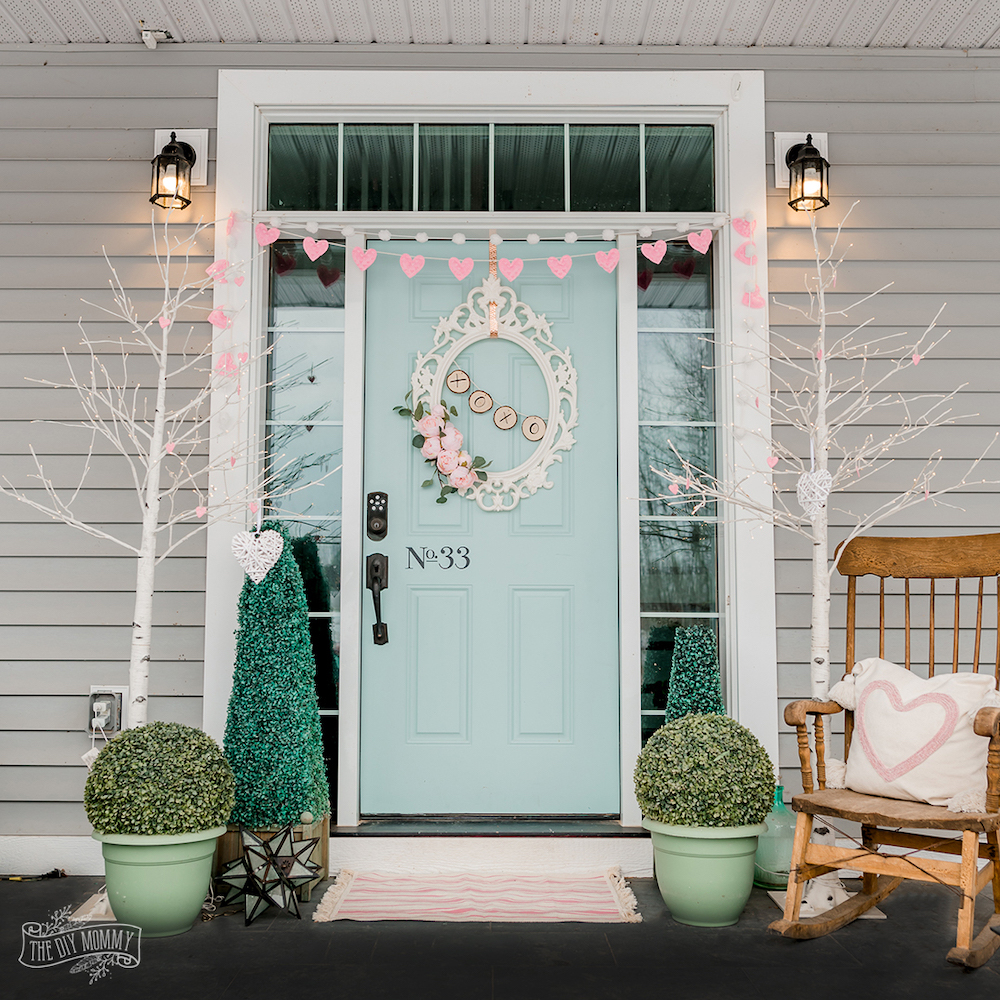 Save a few strands for the front door. The front door and porch look great with a little Valentine's love too. Don't you think?
Style it on Your Open Shelves – Valentine Garland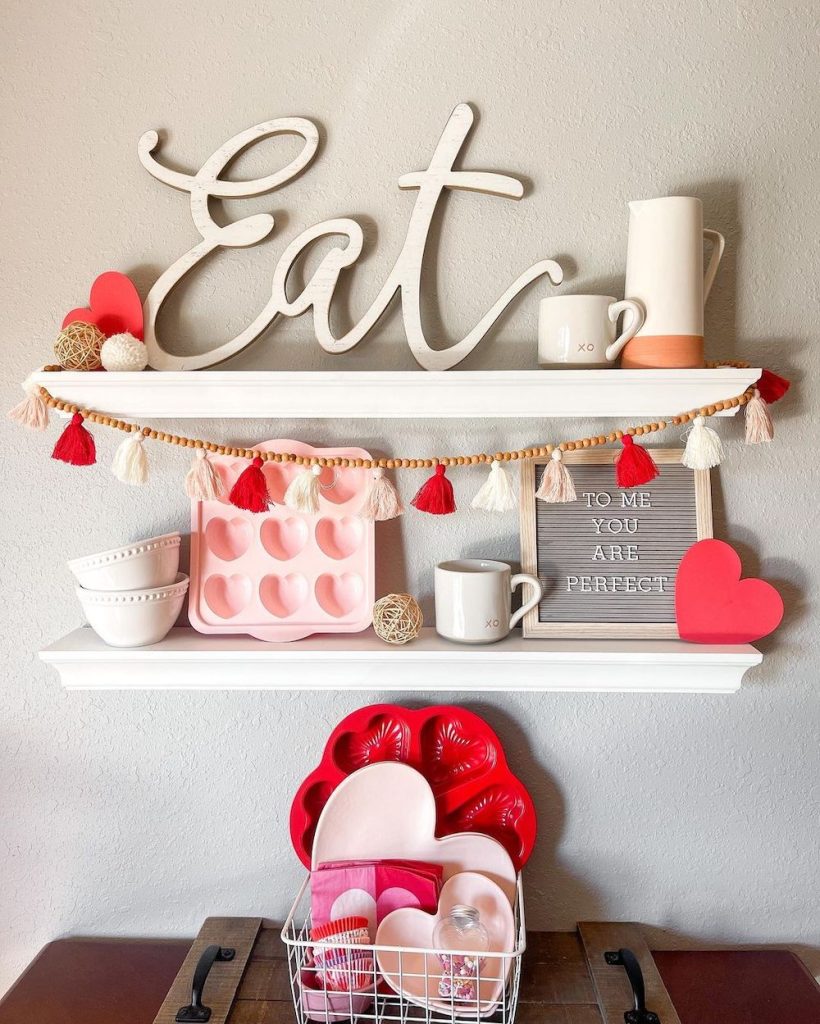 Style your coffee bar or open shelves with tassel garlands. Along with pink serving pieces, the strand brings warmth to the kitchen area.
Decorate a Floating Shelf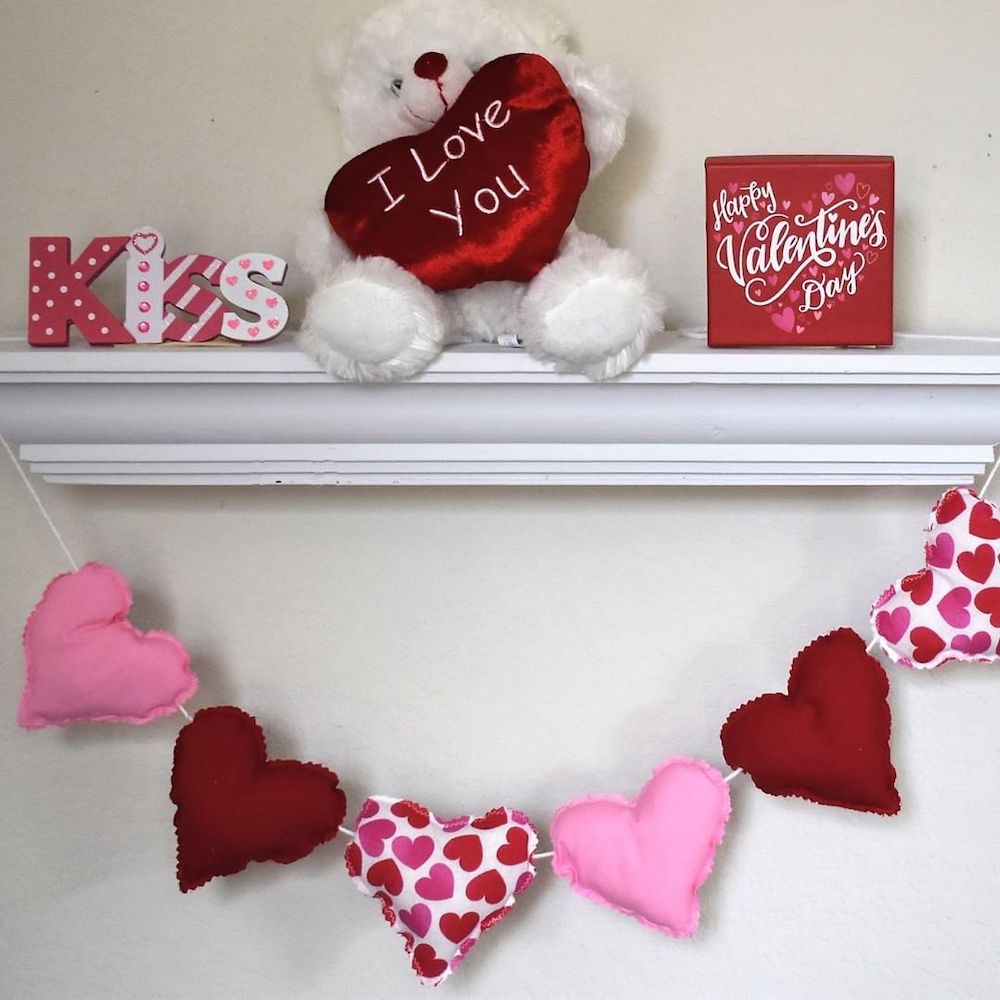 Add a little dramatic color to a floating shelf. Display a couple of Valentine decor accessories for a big impact.
Drape Across a Window Frame – Valentine Garland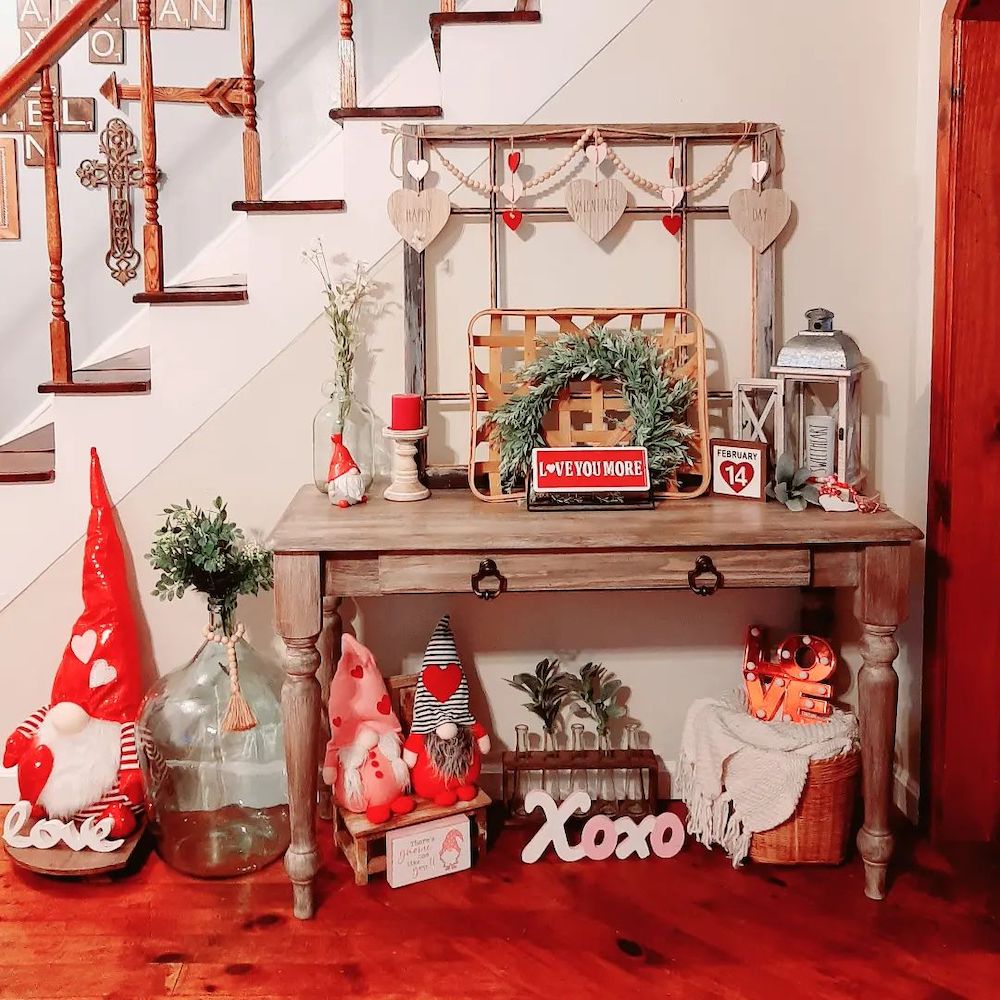 Use strings of garlands to adorn a wooden window frame. In this example, the styler used neutral-colored beads and hearts.
Embellish a Coat Hook Rack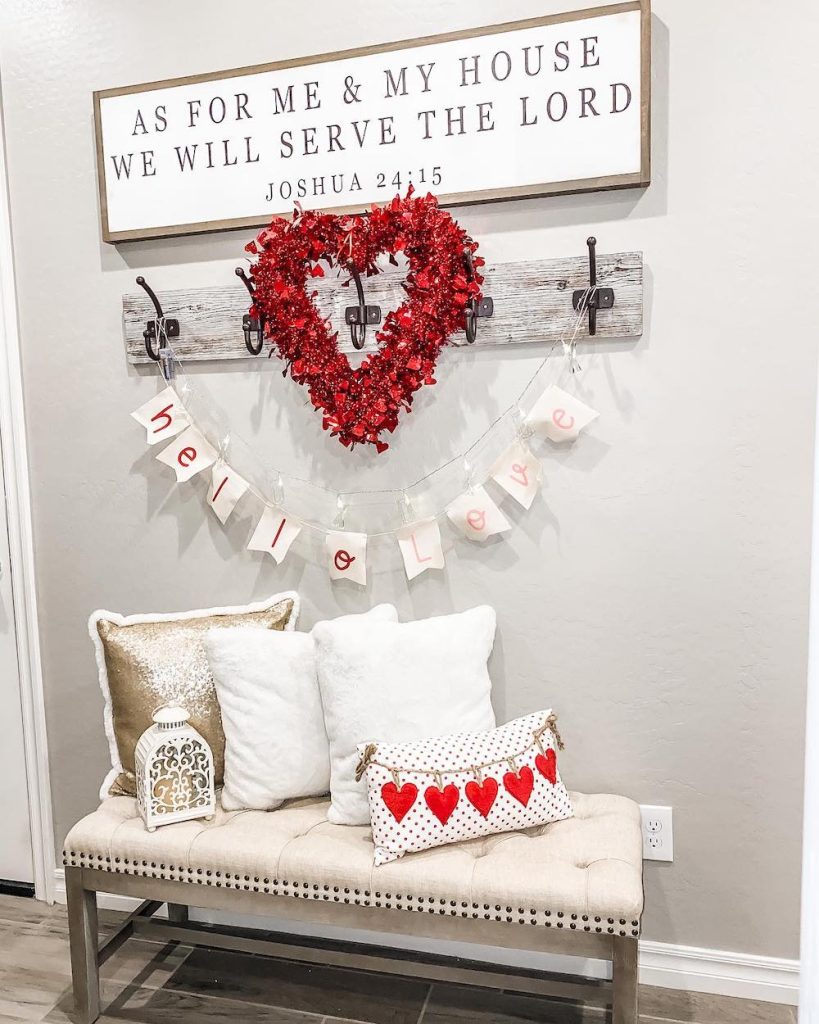 Give your entryway a strand with Valentine's Day greeting! Simple yet so uplifting.
Drape Across a Vignette – Valentine Garland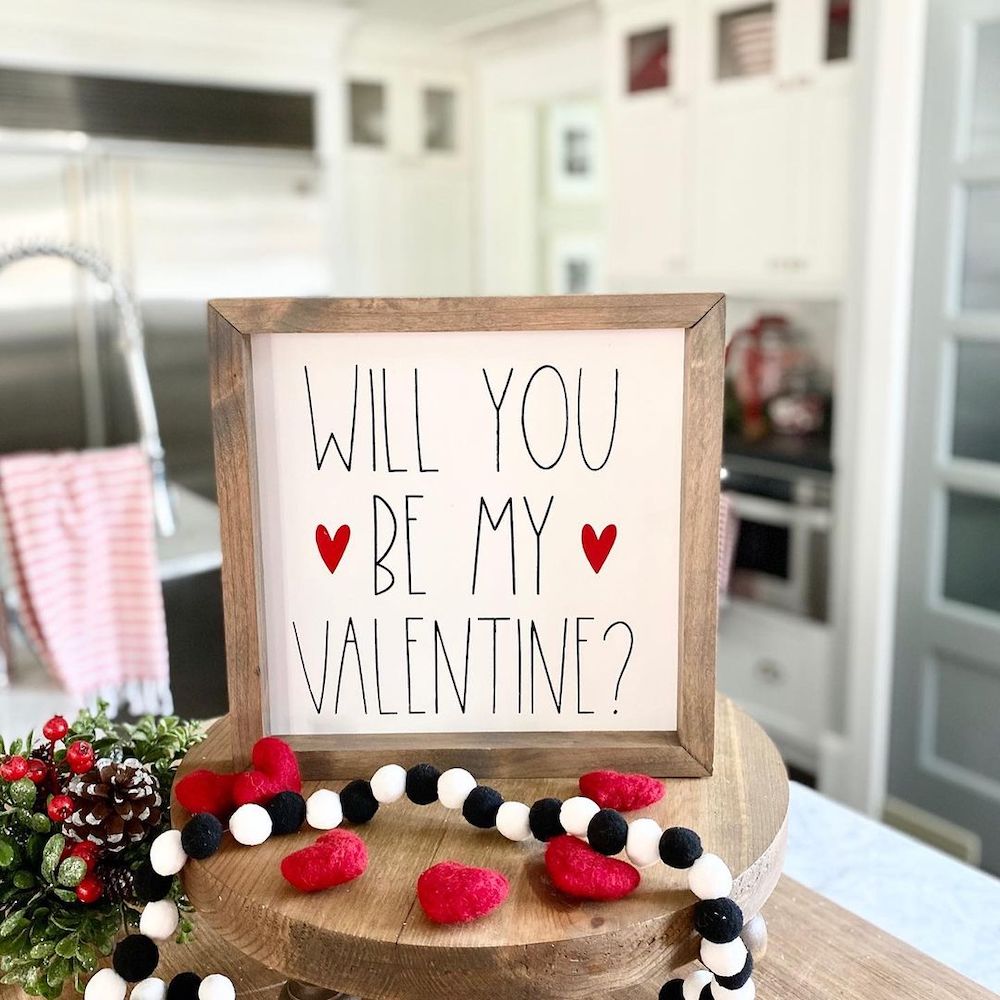 Use a strand of garlands to decorate a vignette.
Make your Mantel About Love and Affection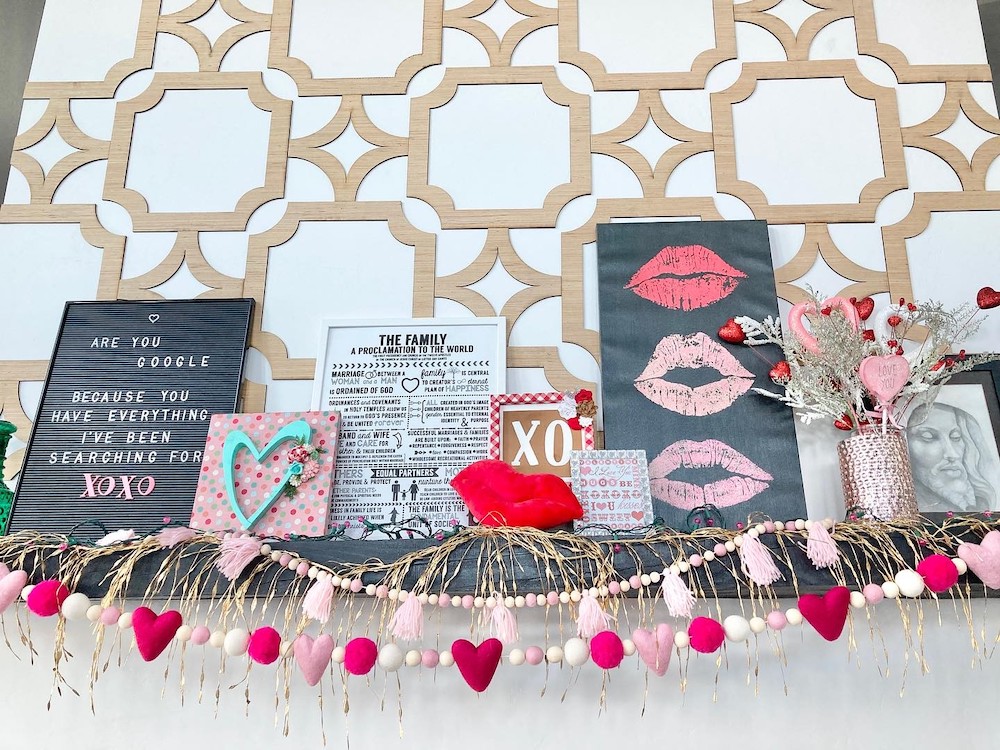 Mix a variety of garland strands across your mantel.
Decorate the Piano – Valentine Garland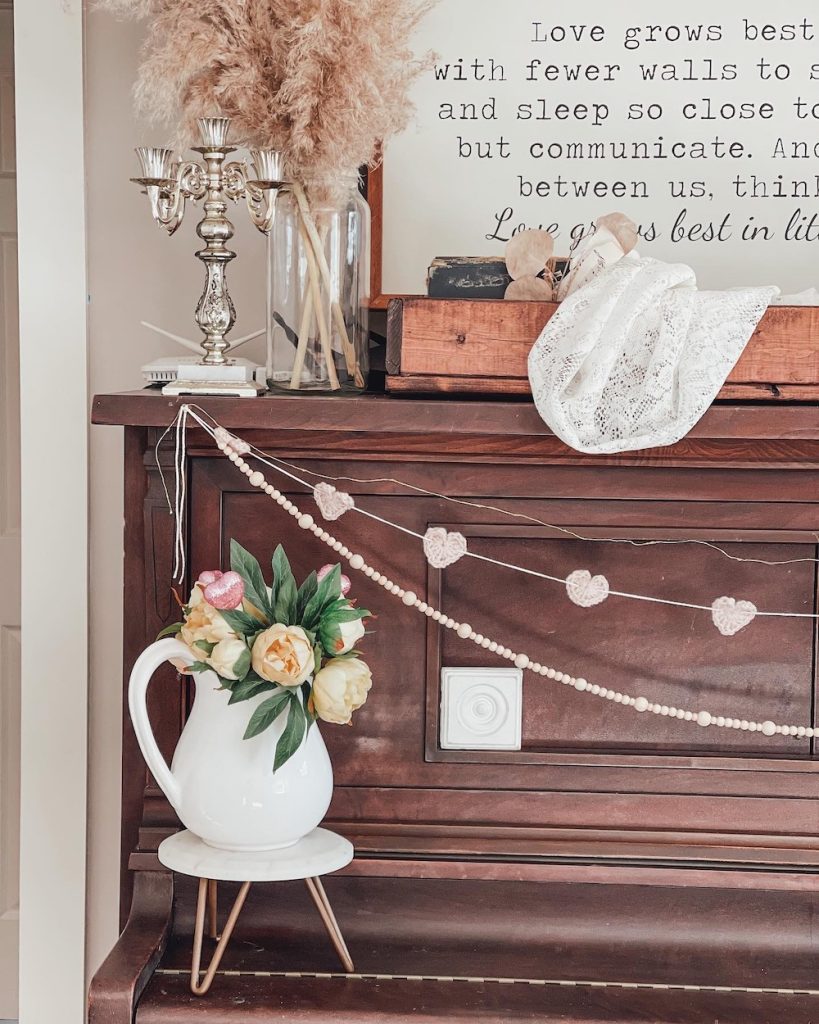 String a group of garlands across the family piano. So, festive and enduring.
In Closing – Decorating Ideas for Strands of Garlands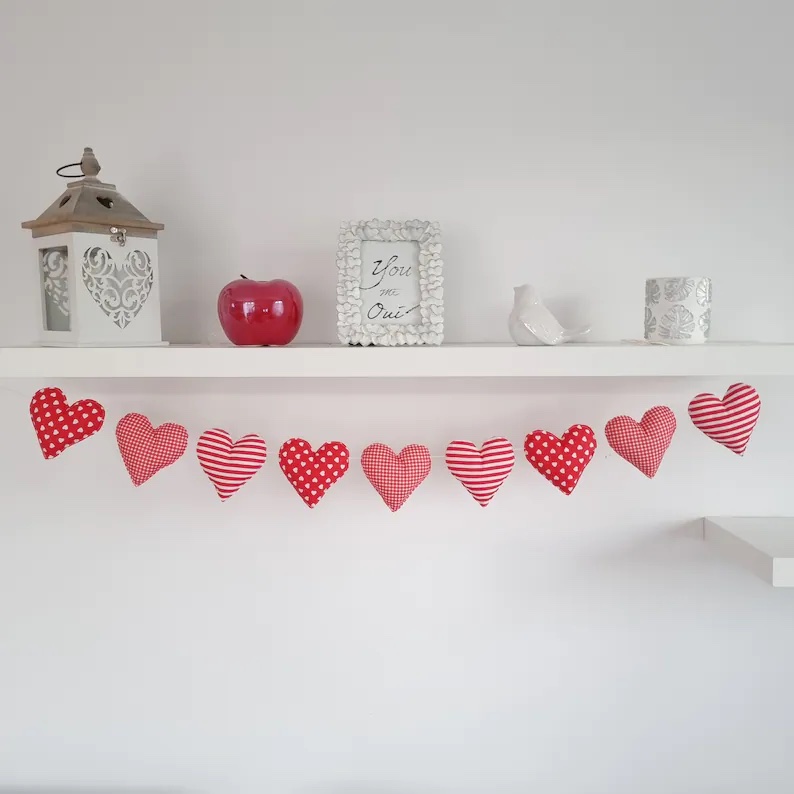 This ends our list of Valentine garland decorating ideas for the Valentine season. Decorate your home this Valentine's day using one of these ideas. A quick and easy decorating idea.
Be sure to check out our other posts for additional Valentine decor inspiration.
Reach out to us with any questions. We are always ready to help you out. Thank you for stopping by our blog.
Wishing you Valentine's Day filled with love this year!
Mary
Pin this for Later: