Looking for some beautiful, coastal dining chairs or accent chairs for your home? These stylish chairs would look great in your coastal, beach house or casual farmhouse-styled rooms. Or they would serve well on a covered porch or sheltered outdoor living area.
Serena & Lily's style is self-described as '..coastal and casual, relaxed yet refined..' and we wholeheartedly agree. The lines are classic and proportional but updated with bold, contemporary coastal colors. All too often 'beach house' furniture is over-styled with heavy tropical or floral prints. Or just a bit too casual with unwieldy, overflowing proportions.
The Shore Dining Chair features a compact yet gracefully-sweeping woven rattan frame and several cushion patterns. It's featured here with a cushion in 'Multistripe Marina.' We love how this traditionally oversized style has been kept small. Its dimensions work around a smaller dining table or seating area.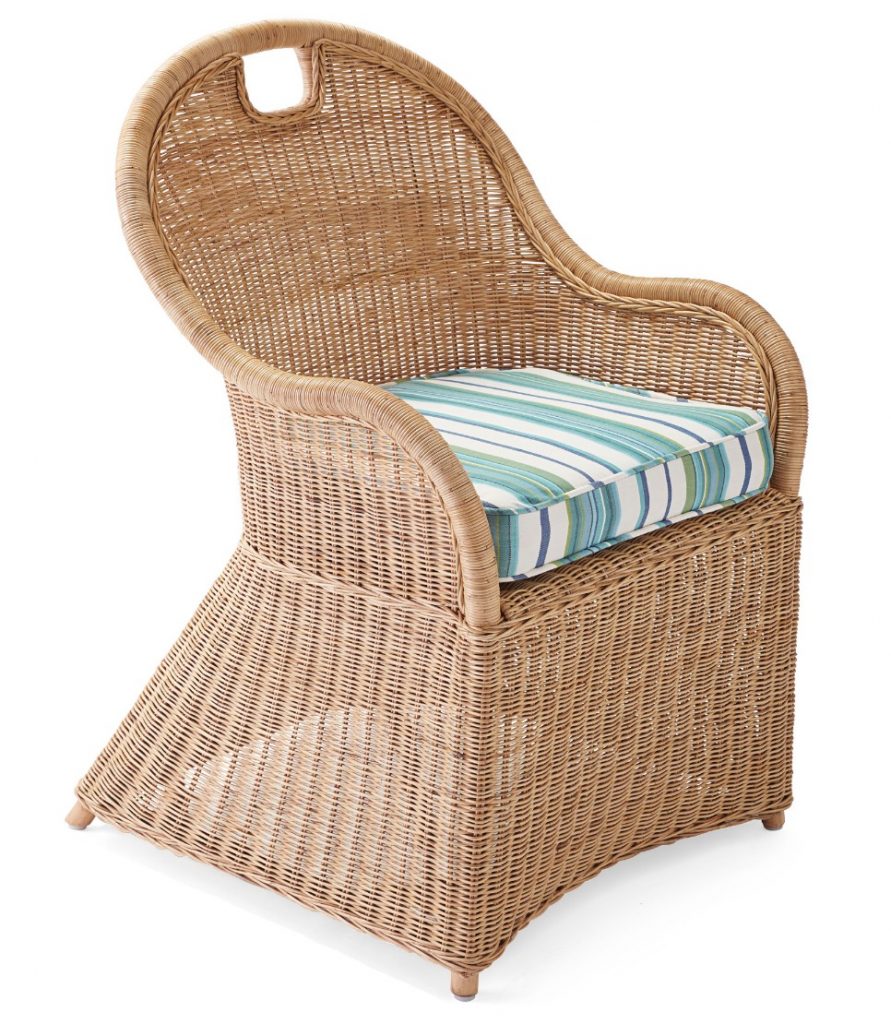 The striking Riviera line, available in several styles and colors, is very popular (according to the store attendant we spoke to). It is based on the timeless 1930's French bistro dining chair. A hand-stretched rattan frame is wrapped with an ultra-durable synthetic (plastic) woven seating to create the Riviera. These are fine for protected outdoor use. But keep them dry as the rattan is a natural material. If you want to leave these outdoors exposed to the element Serena & Lily now offers one with a powder-aluminum frame.
The Carson dining chair design features a natural or painted wood frame. The seating and back are made from woven natural fibers and dyed-Abaca (a sort of Phillipino Hemp) fiber. The contrasting, thin woven stripes add just a touch of color and refined geometric interest. These are available in both arm chairs and side chairs.
The Islesboro chair looks super-chic in its basket-borrowed natural-weave frame in a smaller scale then traditionally found in woven furniture. The low back is perfect for a coastal dining chair or around a smaller bistro table. The dark strapping woven throughout adds of a bit of coastal interest. The strapping helps break up the otherwise monotone natural weave. Cushions are available in several patterns. It is featured here in 'Cabana Stripe Indigo.'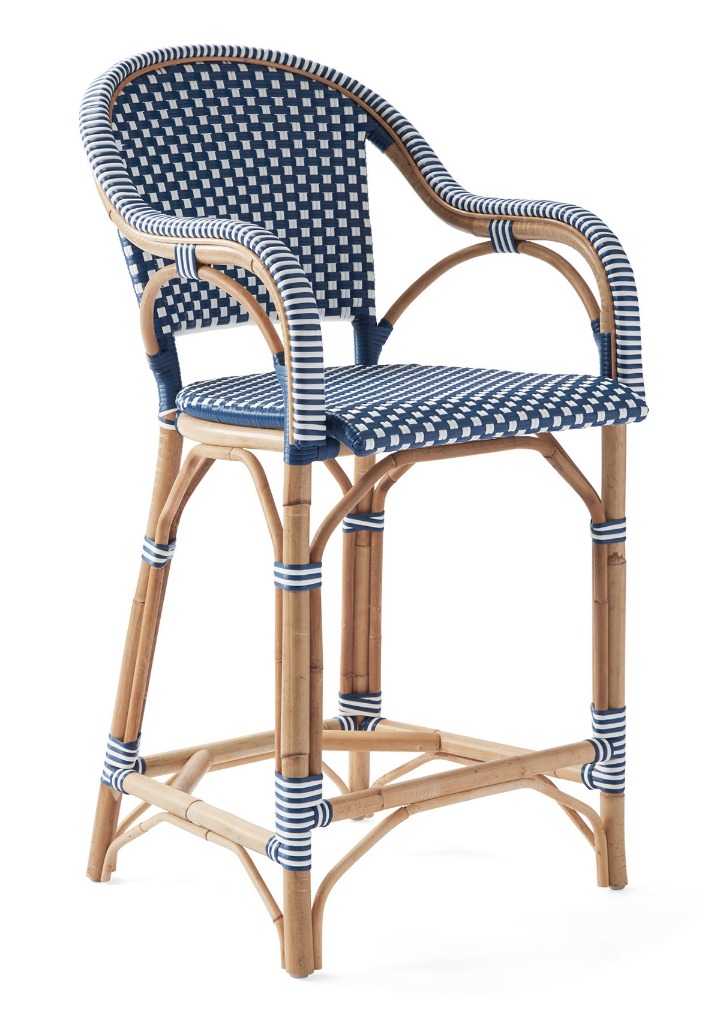 This Director's Counter Stool design combines the backstage flair of a Director's chair with the teak and brass hardware and striped fabrics of yacht living. These would absolutely pop against a dark stained wood counter or even the oh-so-trendy live-edge wood-top dining table or bar.
And for those with tighter dining space or the need to slide stools under the counter and out of the way when not in use, Serena & Lily even offers the Riviera in a backless bar (or counter-height) stool. These really do evoke the era of classic Parisian bistro bars and their basket weave ceramic tile flooring. Available in a more traditional checkered pattern or a more contemporary broad stripe in Fog (shown) or Navy.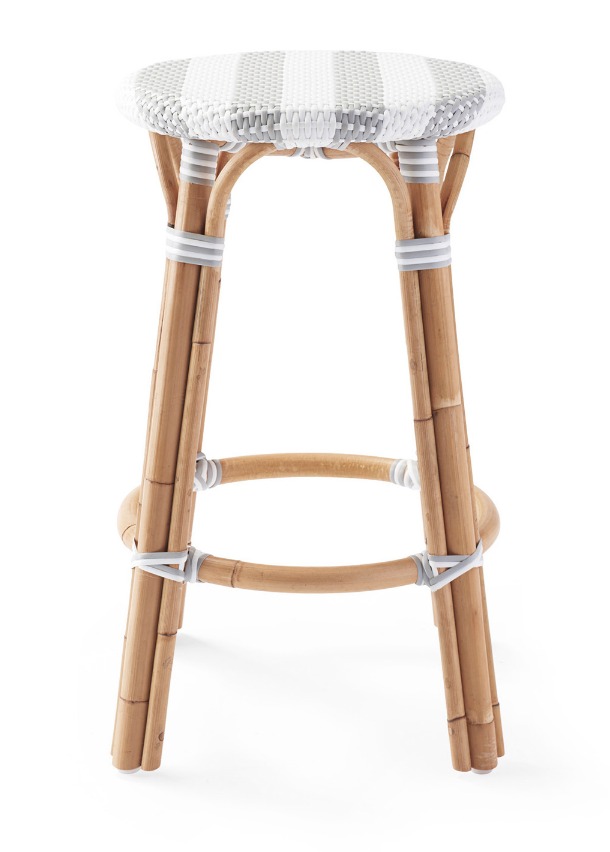 Let us know what you think of the brand and whether you have any favorite designs! Thanks for reading.