Fall home decor to add Autumn beauty to the home. The fall season is almost here. And with the arrival of the fall season, there are an endless amount of family activities to do. From picking apples and pumpkins to sipping apple cider, the fall season was made for families. And of course, if you are lucky enough to live near a farm, there are hayrides in tractor-pulled wagons. Such festive fun is perfect for a fall family outing. Then there are annual county fairs full of games, competitions, and lots of great food!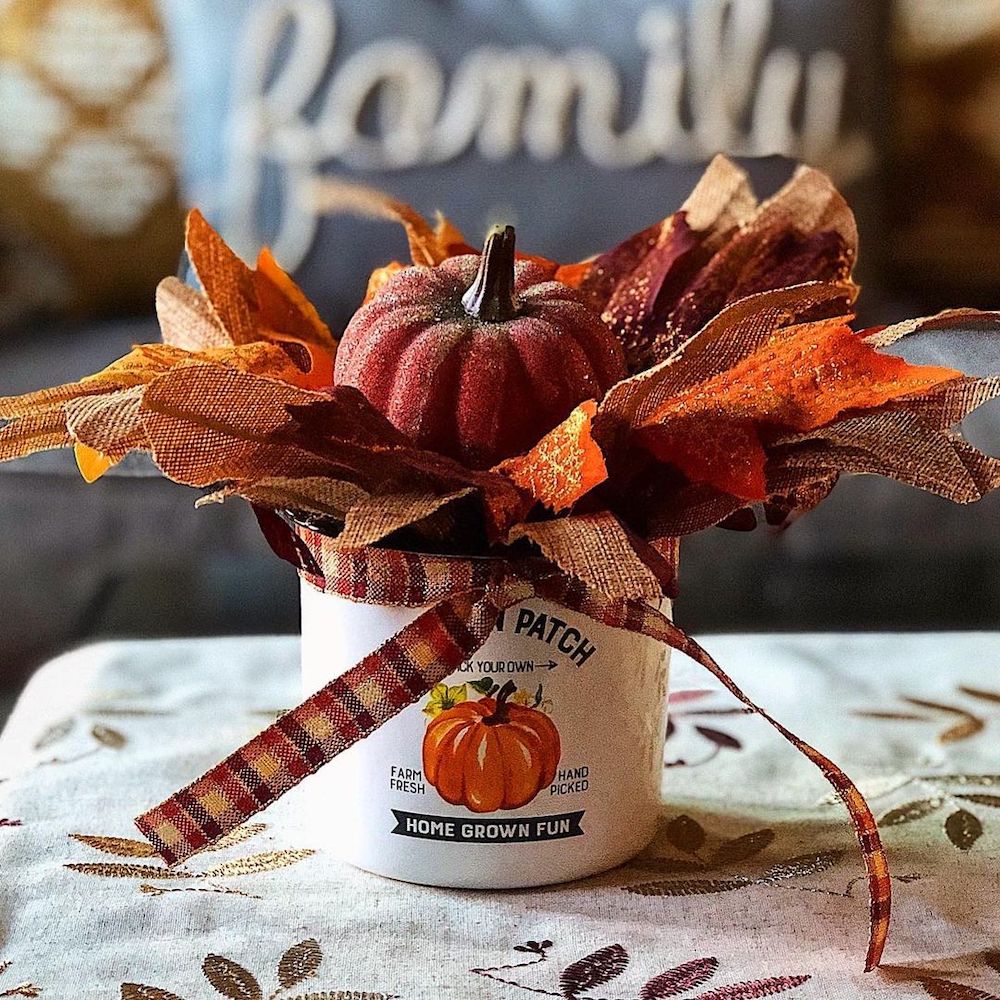 These are the many fall and harvest season activities that our family has enjoyed in past years. With the many harvest season festivities, you might have missed the chance to bring fall into your home. We have used these fall festivities as inspiration to recreate these family experiences within our home. So that we can relive those unforgettable moments of picking apples, pumpkins, and hayrides. Memories for a lifetime.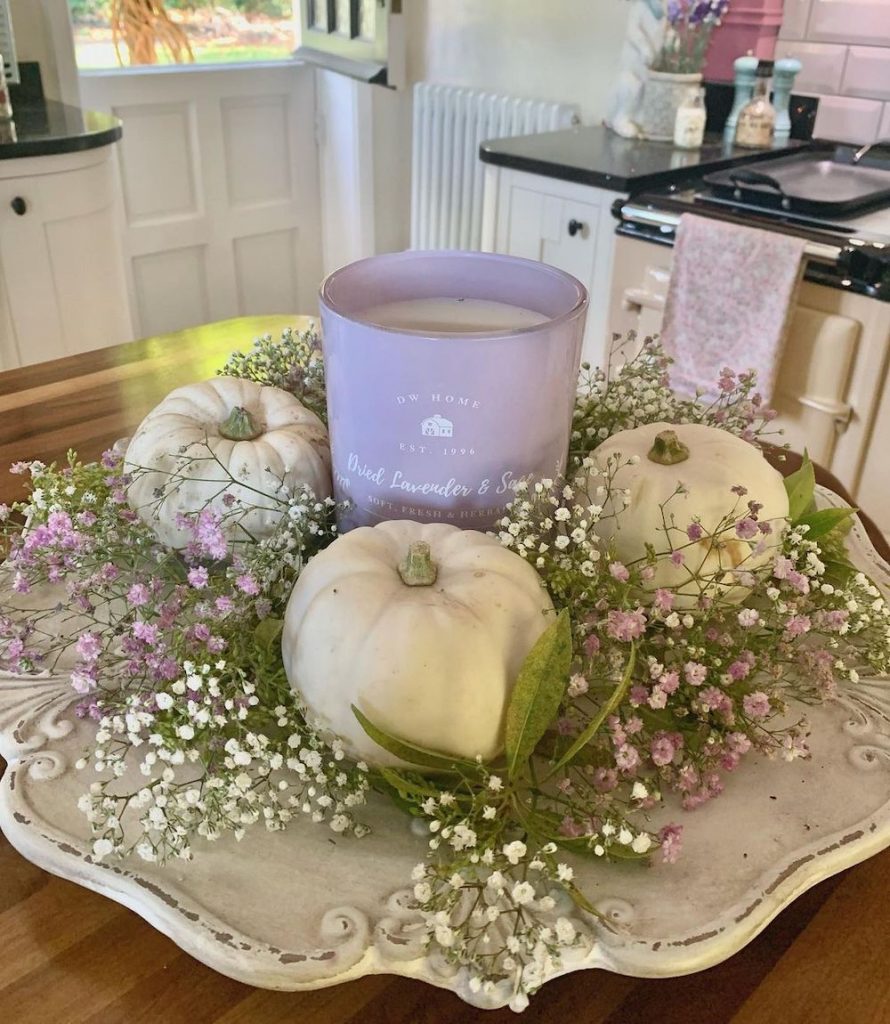 This fall season, style your home into a cozy, autumn retreat with these amazing fall home decor accessories. Accessories that bring smiles and happiness to your family and houseguests with a festive home. One of the most used decorative accessories is the pumpkin. There are just as many types of fresh pumpkins as there are faux pumpkins to select from. Today's faux pumpkins can be found made from resin, fabric, burlap, straw, and seagrass. Since fresh pumpkins require cooler temperatures to avoid spoilage, we refrain from using fresh pumpkins while the weather is still warm. Fresh pumpkins stay in our cool basement and out of the sun until the temperatures cool down. This ensures that our fresh pumpkins last a bit longer.
Accessories for an Autumn Style – Fall Home Decor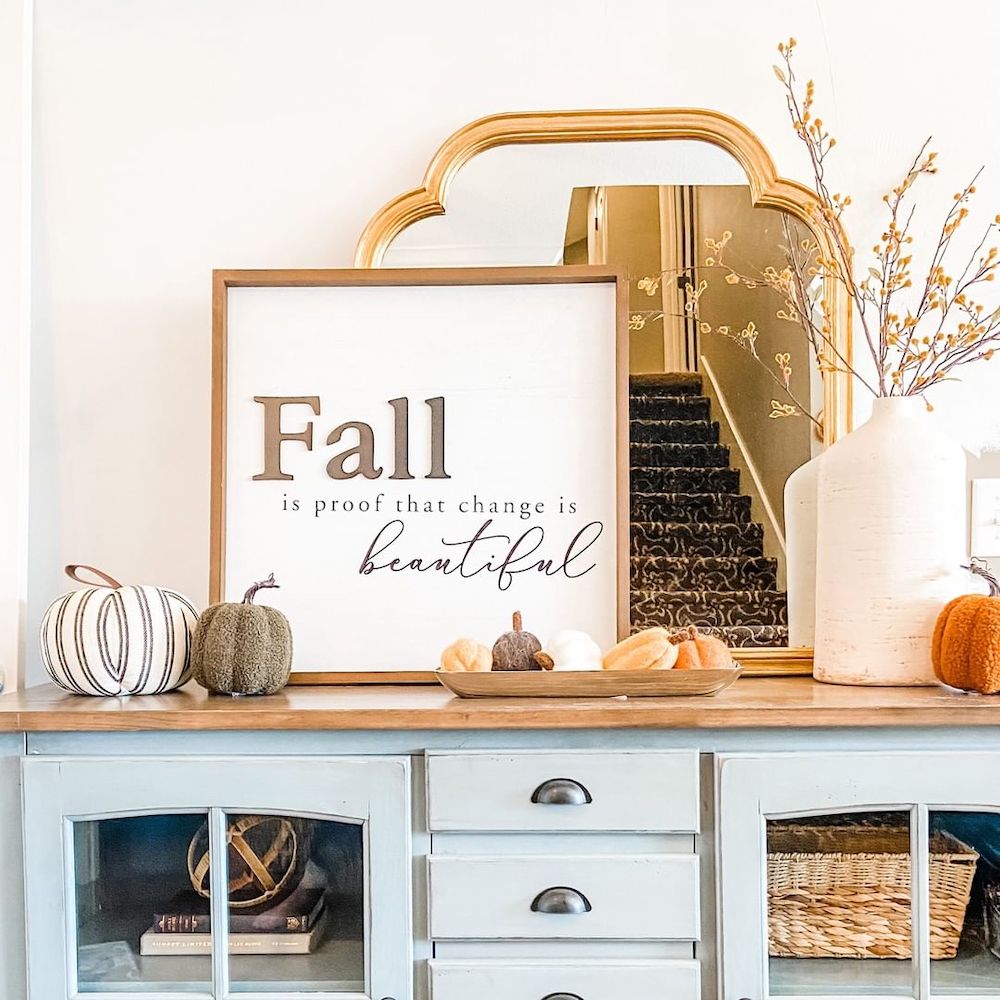 Adding a couple of pumpkins, gourds, or mums throughout your home can make a big difference in your fall decor. Pumpkins always bring smiles to your guests. However, if you'd like to do a little more than pumpkins and mums, we have some suggestions. For extra decorations, consider wreaths for a door or wall. Lights and candles can help set the mood for a fall evening. Signage often seen at festivals is a great way to add the Fall season to your home. You'll find even gnomes for the fall harvest season.
There are so many ideas for fall decorating that you can adapt to your home's needs. For inspiration on decorating your entryway or foyer, take a look at our inspirational post. The post is titled best fall-inspired entryway ideas to try now. And now we proceed to our list of fall decor accessories for the home. Take a look.
Ledge Pumpkin Arrangement and Candleholder – Fall Home Decor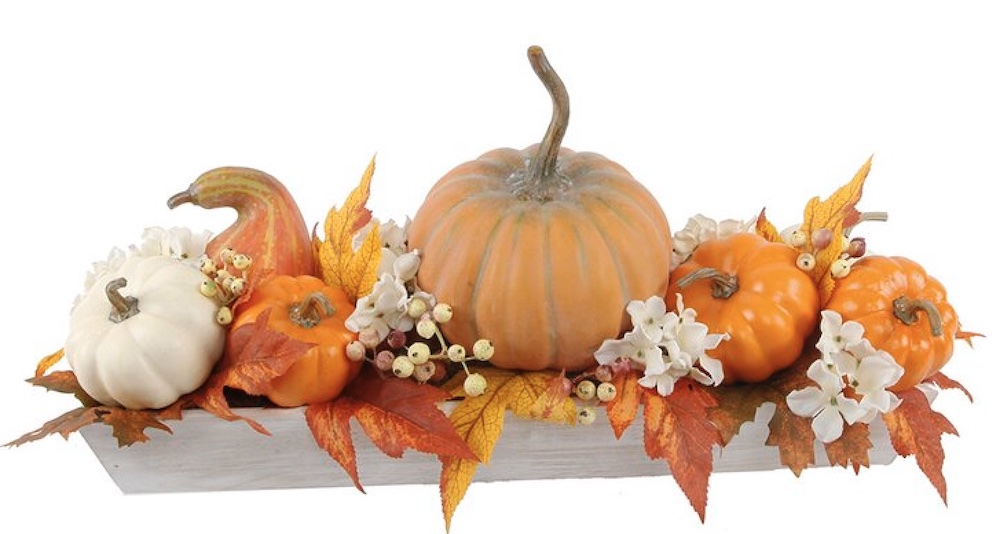 Traditional fall harvest design
Filled with pumpkins, pinecones, berries, and fall color leaves
Display as centerpiece, a console table, or bookcase shelf
Measures 8 inches deep by 23 inches wide and 9 ¼ inches tall
Leaf Vine Pumpkin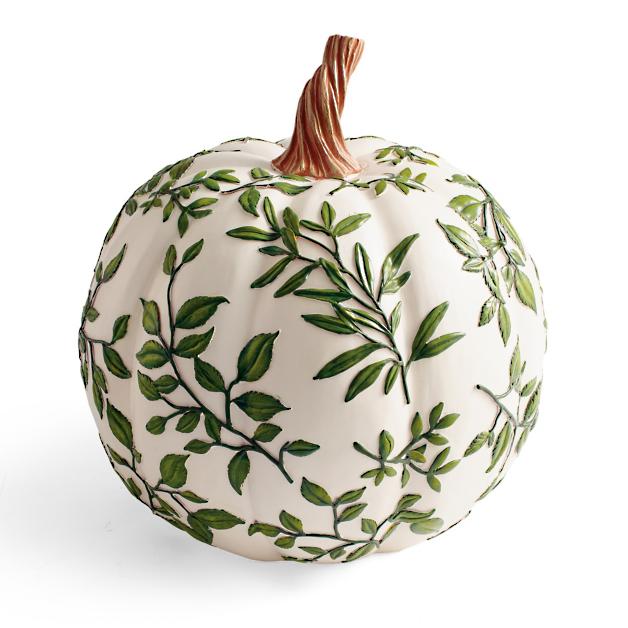 Painted-leaf pumpkin
Made from durable polyresin
Finish is hand painted
Natural look stem
Use indoors and outdoors in a protected space
Fall Wooden Pumpkin and Floral Standing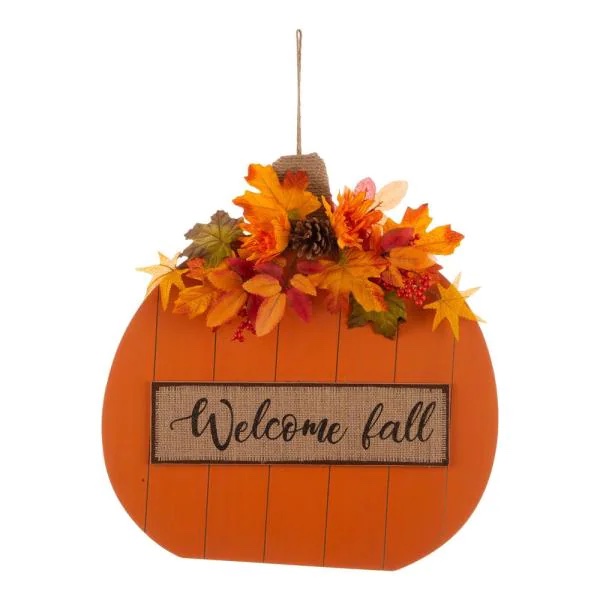 Welcome Fall sign
Decorated with faux maple leaves and pinecones
Double functioning: use either standing or hang as wall art
Made from 100 percent MDF
Sunflower Floral Arrangement in Pumpkin Container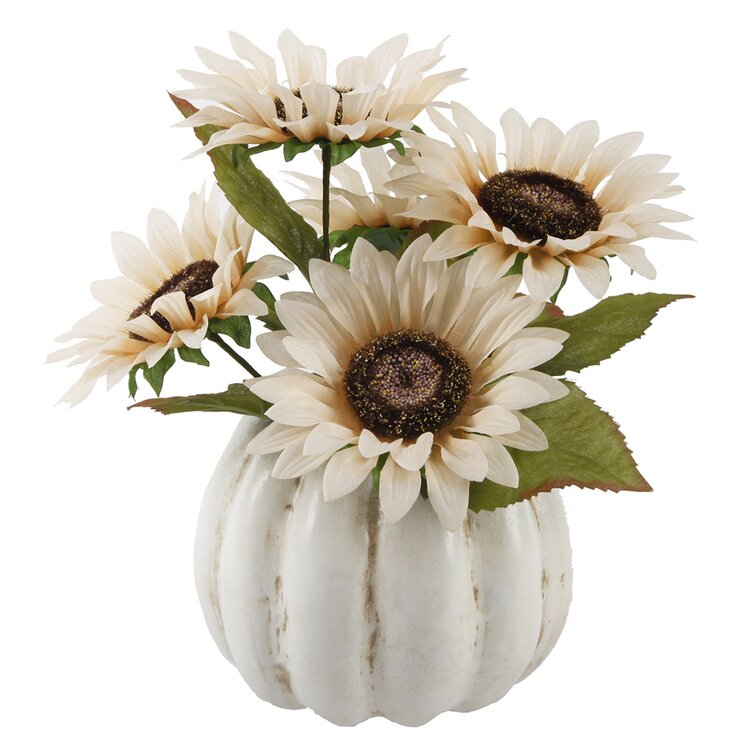 Lovely cream colored faux sunflowers
Arranged in a pumpkin shaped vase
Measures 10 inches wide and deep by 11 inches high
Weighs 2 pounds
Black Metal Jack-O-Lanterns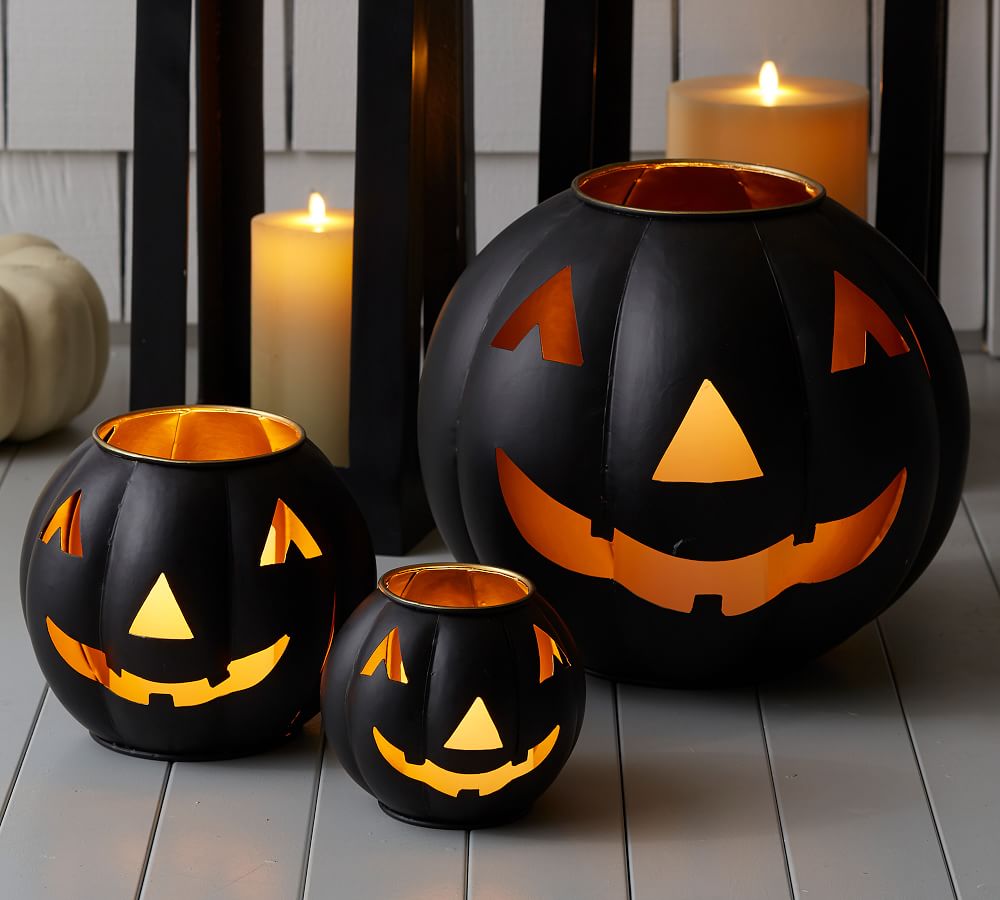 Candle lantern with a welcoming grin
Finish is a modern black with gilded gold interior
Handmade from iron with a powder coated black finish exterior
Best with flameless votives, pillar candles or mini LED string lights
Large lantern measures 12 inches tall
Metal black Jack-o-Lantern String Lights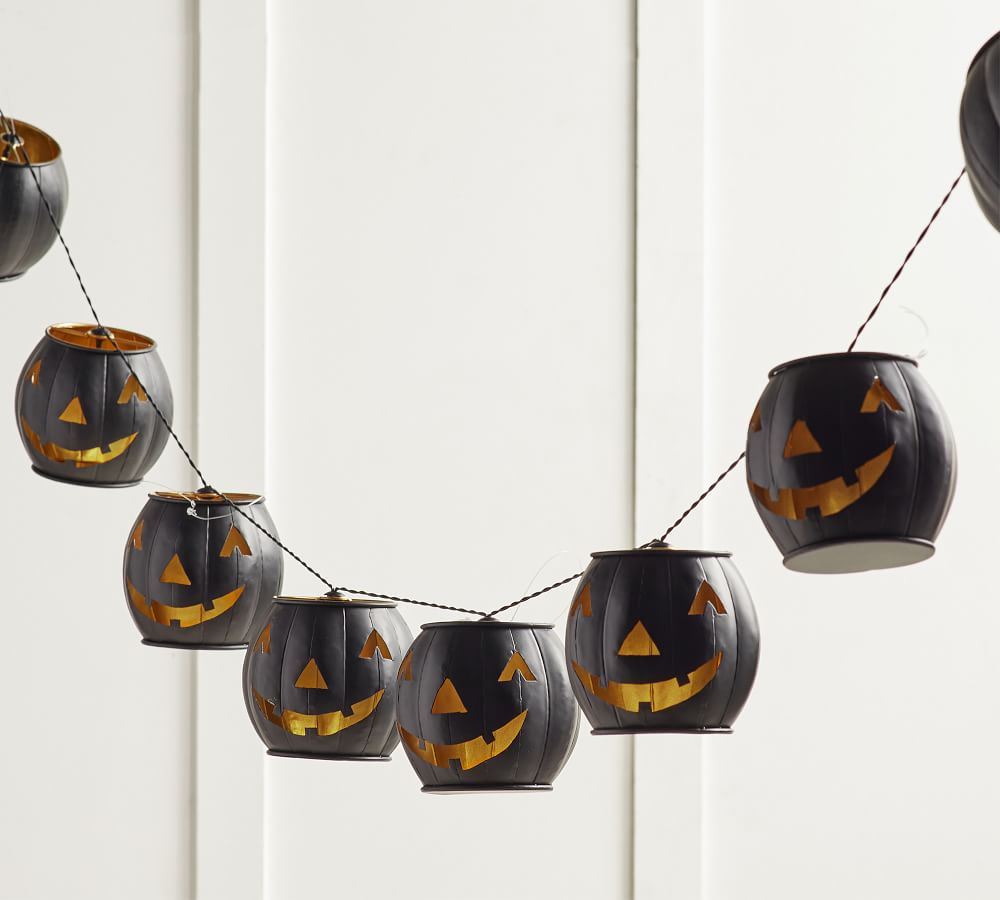 Exterior has a modern black finish with a gilded gold interior
Includes 8 LED lights
Use indoors or outdoors in a protected area
Large Dot Designer Pumpkin – Fall Home Decor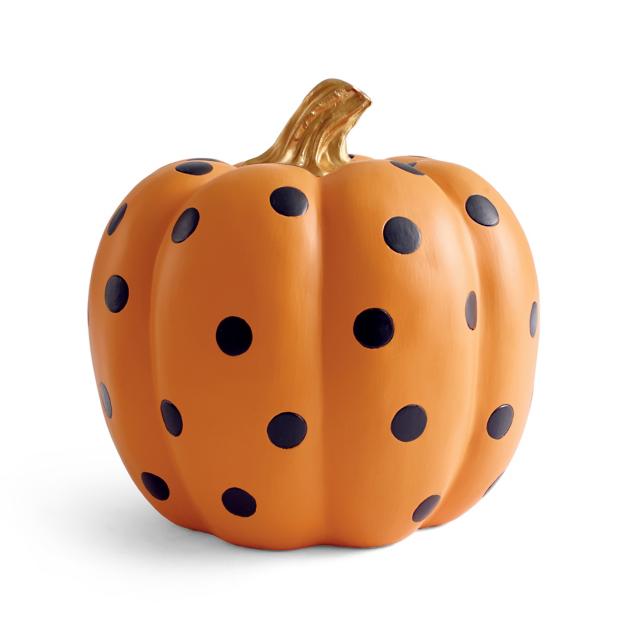 Sculpted pumpkin design
Made of durable polyresin
Finished in a hand painted paint
Stem is finished in a gold paint
Measures 9 inches high by 9 inches in diameter
Weighs 2 pounds
Pumpkin and Pine Cone Wreath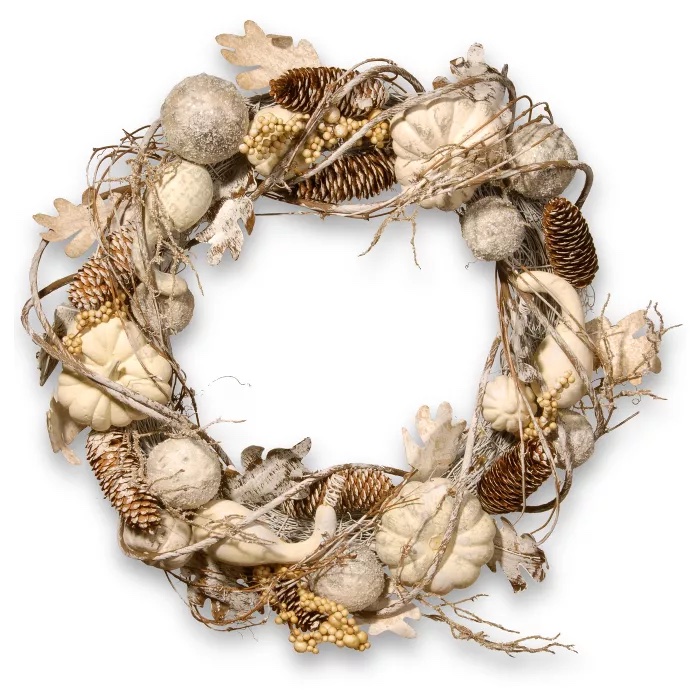 Features white-tipped pine cones, pale pumpkins on woven branch stems
Includes various gourds, fall leaves, berry clusters, and ball ornaments
As a finishing touch, a vine is wrapped around the entire wreath
Measures 20 inches high and wide by 4 ¾ inches deep
Maple Leaf Wall Basket – Fall Home Decor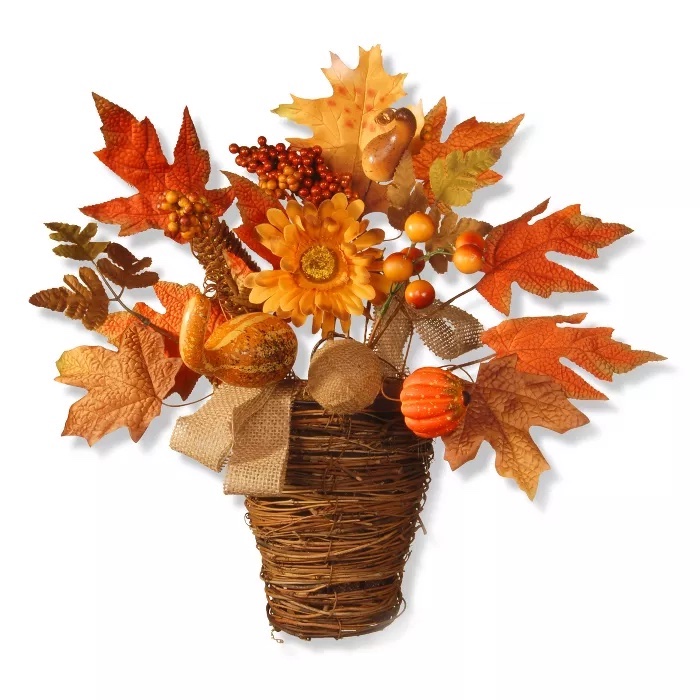 Wall basket includes yellow, orange, and red maple leaves
In the center, a single yellow daisy-like flower adds brightness
A variety of gourds and berry clusters fill the basket
Basket is made from woven branches
As a finishing touch, a tan colored burlap bow adorns the woven basket
Measures 10 inches wide by 16 inches high with a diameter of 6 inches
Weighs .72 pounds
Place on a door, wall, or window for a festive autumn decor
Felted Wool Fall Pumpkin Decor Set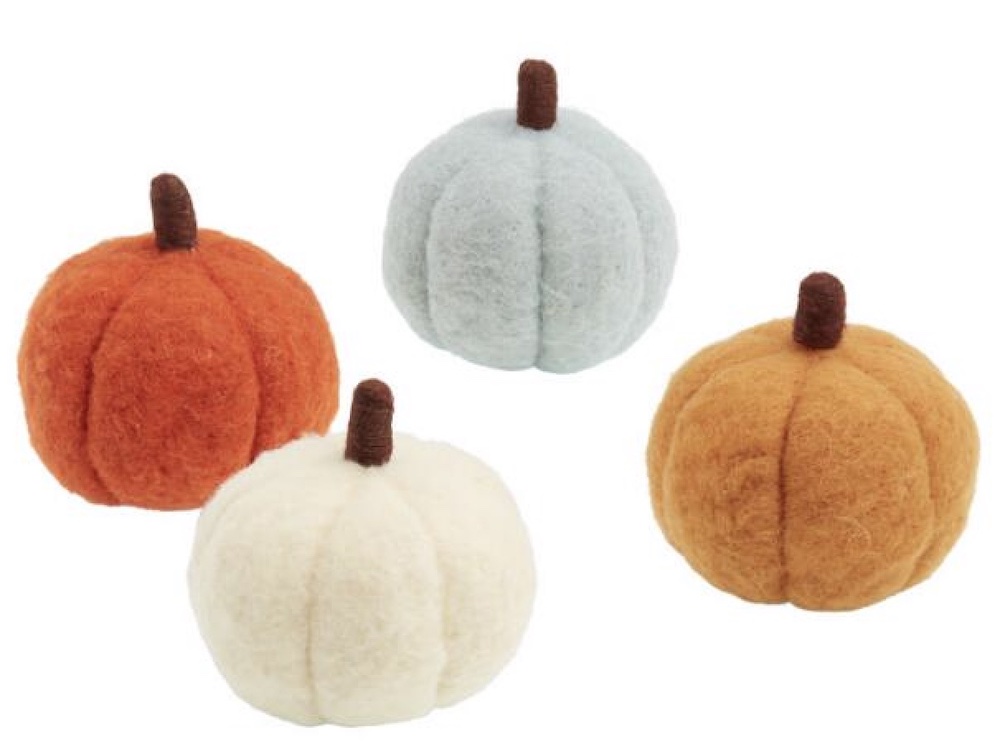 Crafted from felted wool
Plump and capped with soft, dark-brown stems
Colors range from orange, mustard, cream, and light blue
Bundles of autumn cheer
Create a homespun feel to your harvest decor
Measures 4 inches diameter and high
Recycled Glass Harvest Pumpkin Scented Candle – Fall Home Decor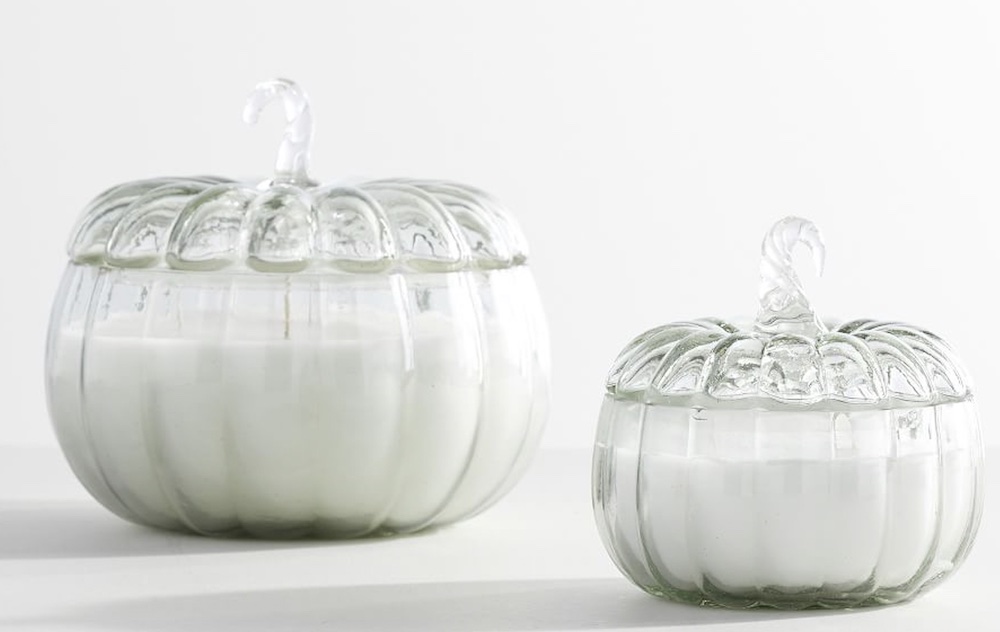 Shaped like a pumpkin
Made from recycled glass
fragrance of notes of pumpkin, cinnamon, clove, and cocoa balanced by vanilla and sandalwood
Hand poured paraffin
Small size measures 4 inches high by 3 ½ inches in diameter
Large size measures 4 ½ inches high by 7 inches in diameter
Small candle weighs 10 ½ ounces
Large candle weighs 32 ounces
Use in an entryway, on a mantel, or bookcase shelf
Happy Fall Y'All Floral Doormat – Fall Home Decor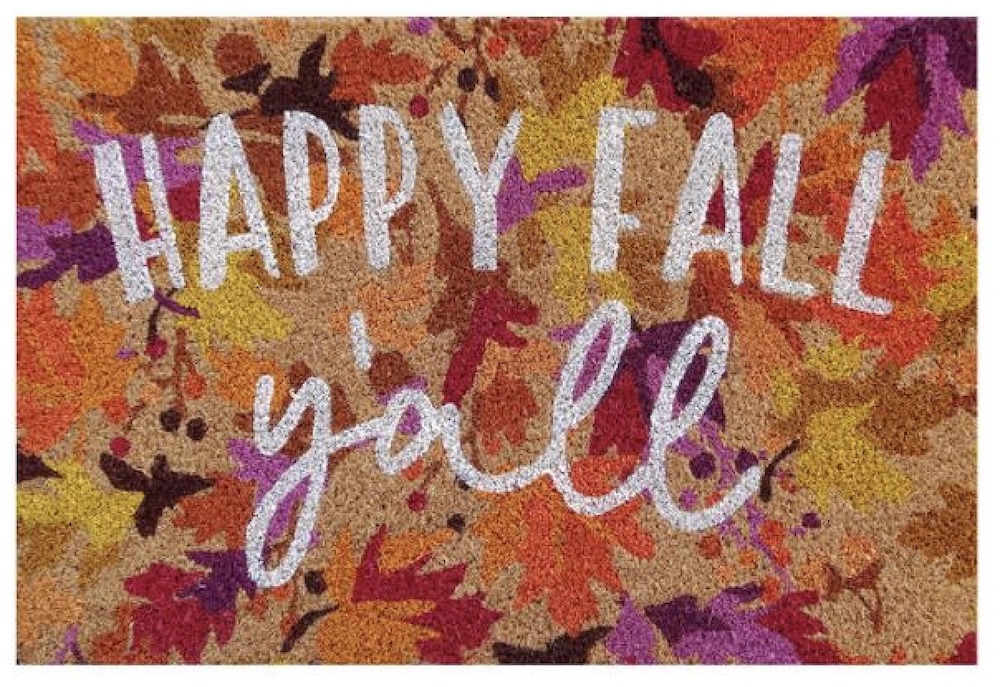 Crafted from 100% natural coir or durable coconut-husk fibers
Cheerful greeting in white over a festive background of bright autumn leaves
Measures 18 inches wide by 27 inches long
Weighs 3.96 pounds
Natural
Use in a covered sheltered area away from water
Note: coir material is naturally biodegradable, compostable, and both mold and mildew resistant. Coir is fiber from the outer husk of the coconut.
Fall Wooden Porch Sign Standing Decor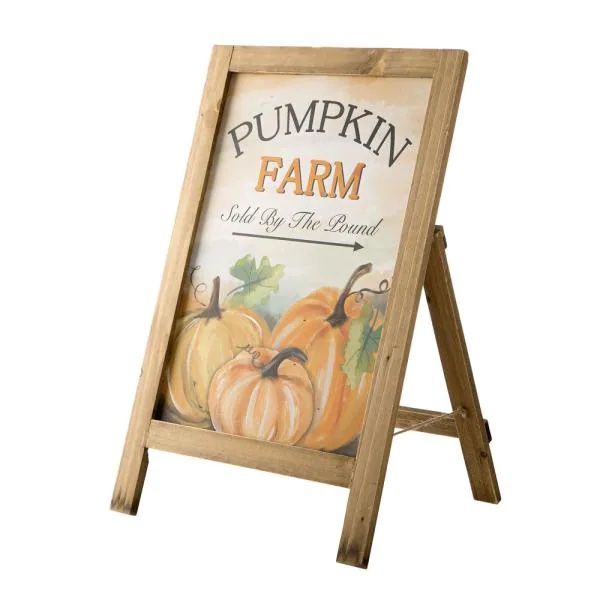 Image depicts pumpkins with attached vines
Wording includes Pumpkin Farm and Sold by the Pound in black and Farm in orange
Made from 50% mdf and 50% wood
Measures about 24 inches high by 14 inches wide and a depth of 1 ½ inches
Use either as a porch decoration or as a standing sign, a dual functioning sign
Adds a festive atmosphere to any space
Free standing can be used in the home, yard, garden, farm, indoor and out
Handwoven Rattan Pumpkins – Fall Home Decor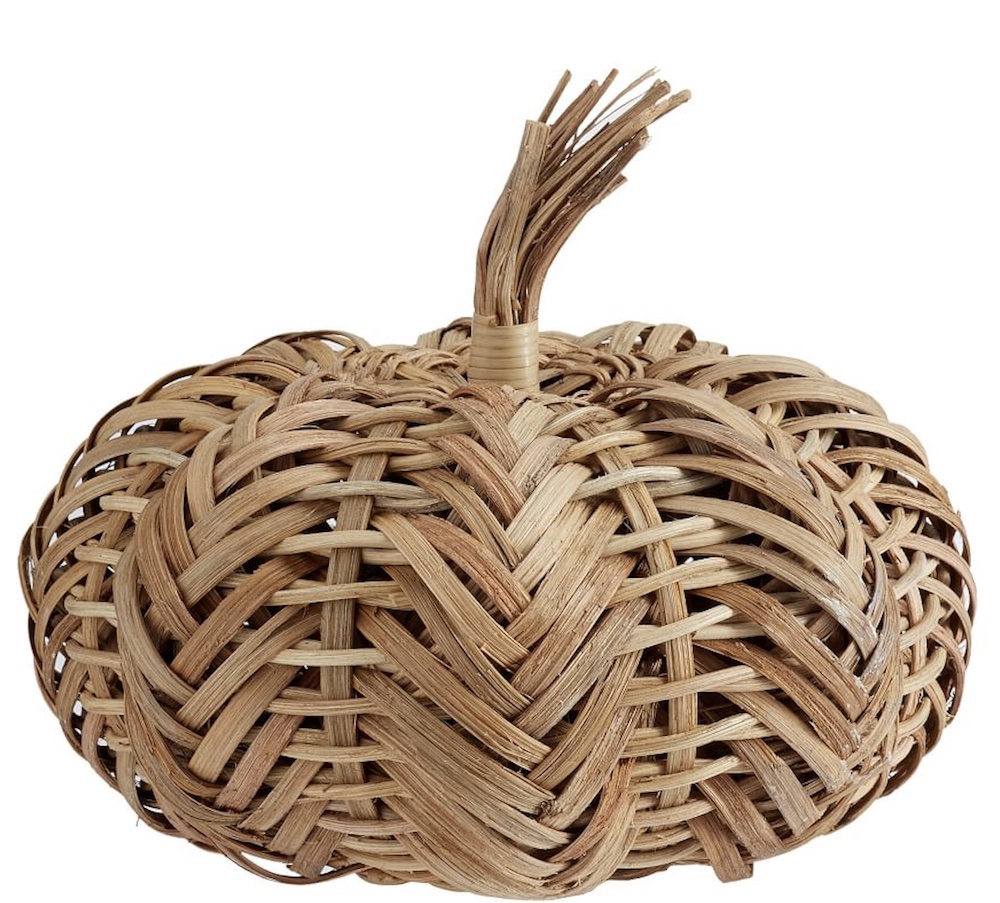 Made from hand woven natural rattan
Brings a warm, earthy element to your decor
Small pumpkin measures 7 ¼ inches high by 6 ¼ inches diameter
Small pumpkin stem measures 1 ½ inches long
Smaller pumpkin weighs 1 ¼ pounds
Medium pumpkin measures 9 ¼ inches high by 10 inches diameter
Medium pumpkin stem measures 4 ½ inches long
Pumpkin in medium weighs 1 ¾ pounds
Park Hill Collection Farmhouse Autumn Wreath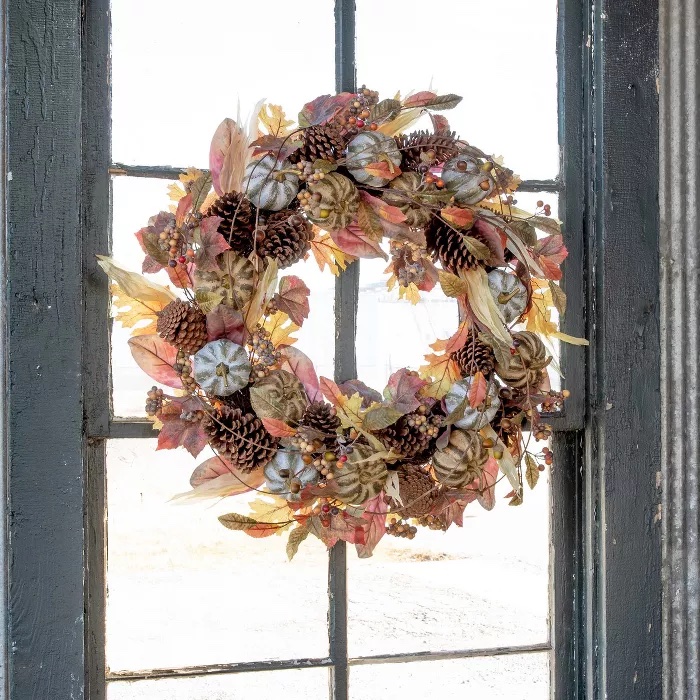 Made from fall leaves, pine cones, twigs, and white-washed pumpkins
Designed in a farmhouse style
Depth of wreath is 6 ½ inches
Fall Fabric Gnome Standing Decor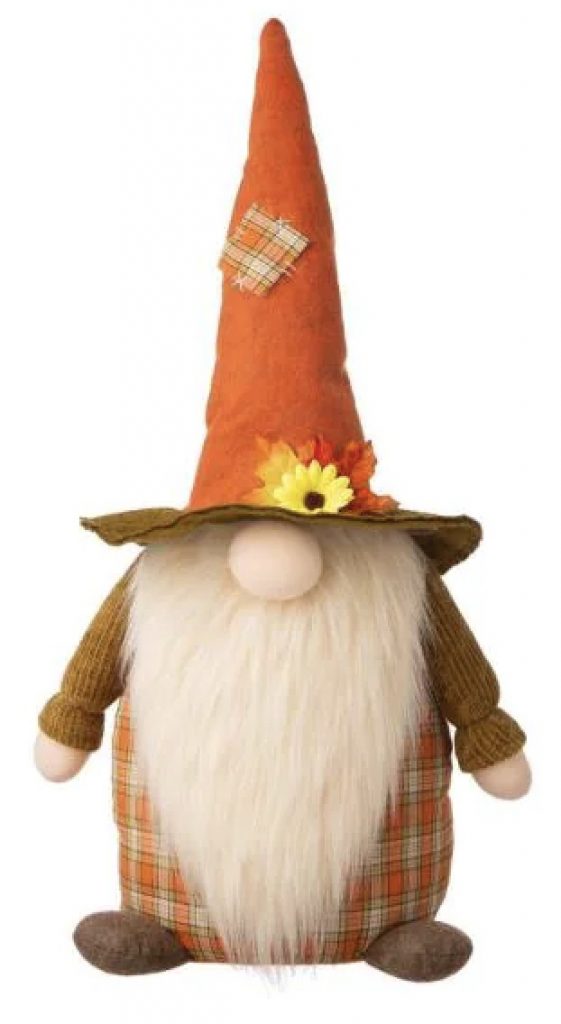 A charming gnome with orange hat and white faux fur beard
Stuffed and weighted body for stability
Made from 90% polyester and 10 % sand
Measures about 24 inches tall by 11 inches wide and 4 ¾ inches wide
Place in the living room, mantel, kitchen counter, or bookcase shelf
Harvest Pewter Owl Place Card Holder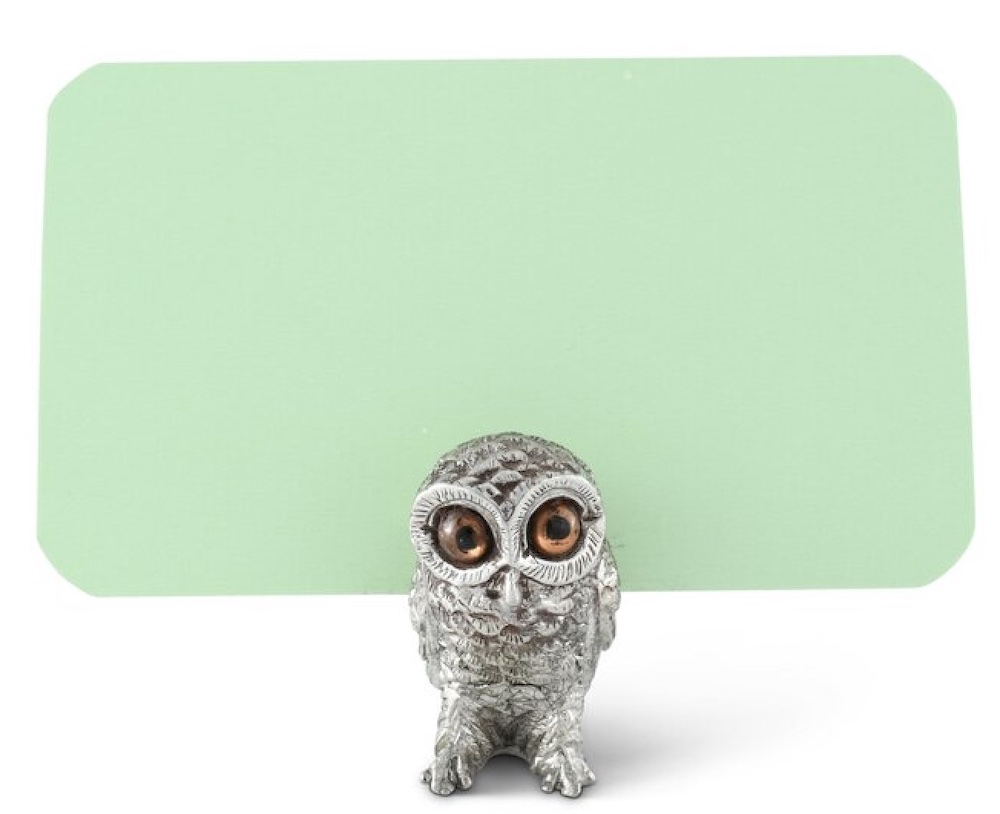 Made from pure pewter metal
Features large, bronze eyes, fine feathers, and wings tucked in
Measures 1 ¼ inches high by 1 inch wide and 1 inch diameter
Weighs 0.07 pounds
Use as place settings, to identify dishes in a buffet line, or identify cheese
Orange Burlap & Vine Pumpkin Fall Harvest Wall Hanging Decor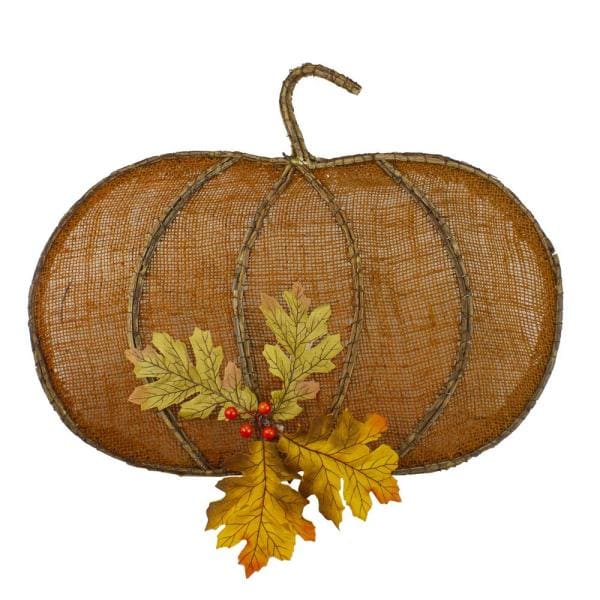 Shaped as a pumpkin
Covered in orange burlap
Includes autumn leaves and berries
Styled in a country and rustic decor
Measures 14 inches high by 19 inches wide and ¼ inches diameter
Hang on walls, doors, or on the mantle
Use indoors only
Harvest Welcome Wreath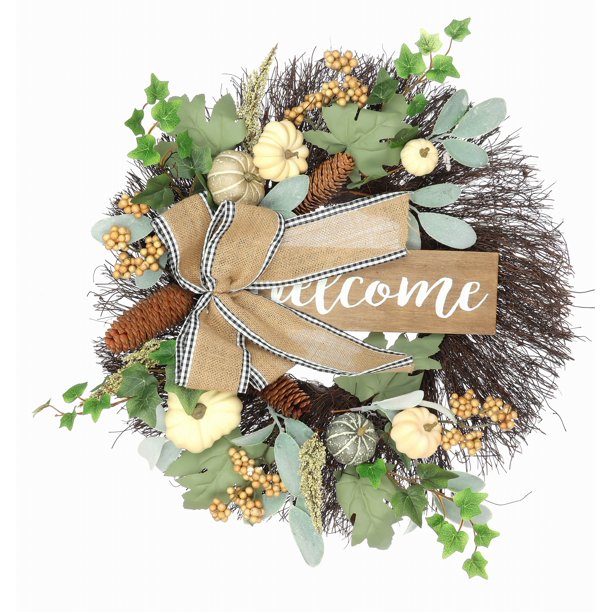 Made from jute fiber and angel vine
Features faux pumpkins, eucalyptus, berries
Trimmed in black and white burlap ribbon and pine cones
Measures 22 inches in diameter
Brevard Large Pumpkin Jar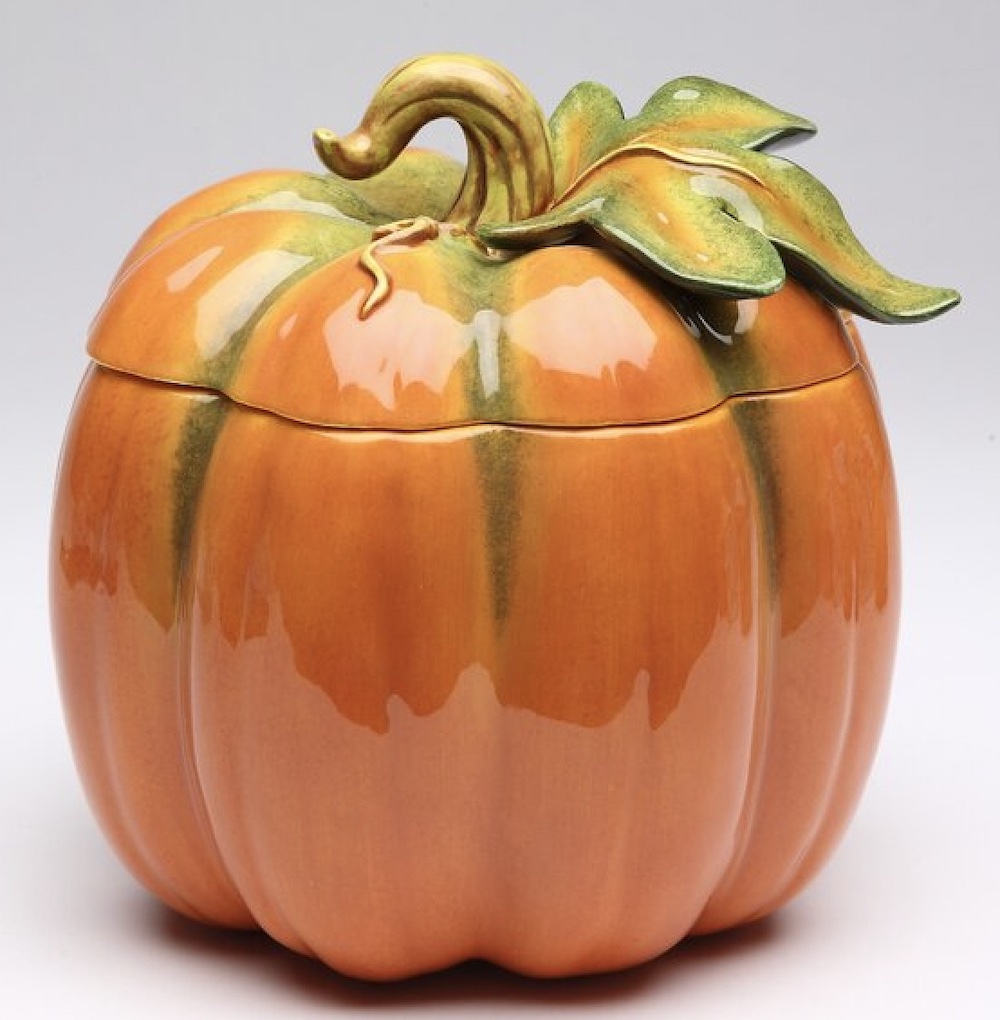 Made from earthenware in orange and green accents
Hand painted design
Measures 6.13 inches high by 6 ½ inches wide by 6/ ½ inches deep
Weighs 1.45 pounds
Use indoors only
Flame Lighted Pumpkins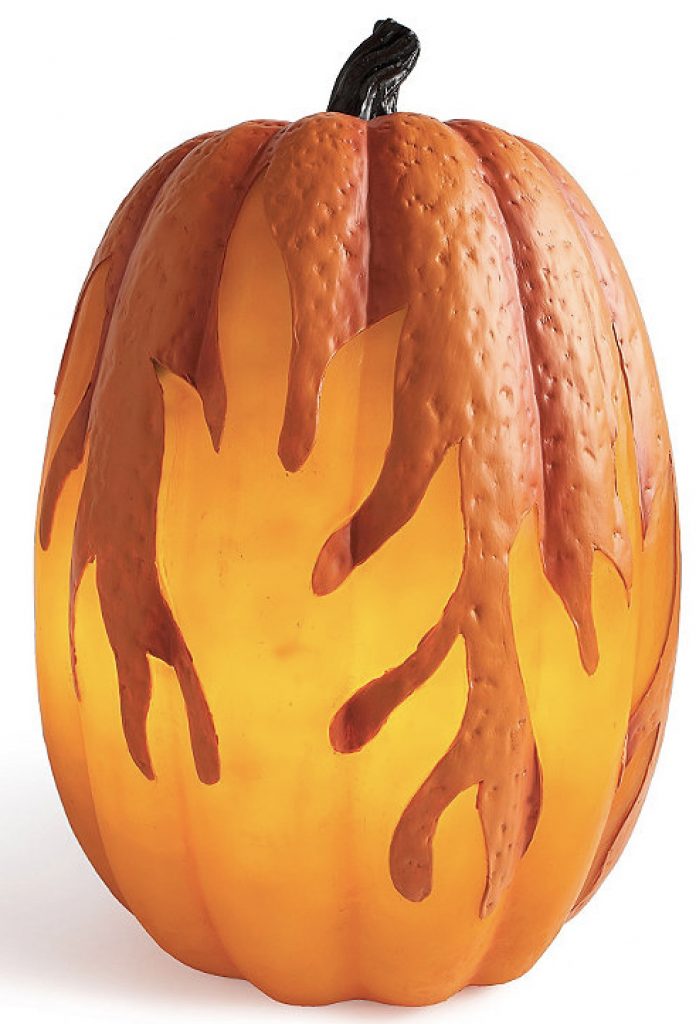 Made from polyresin
Styled in a carved-in flickering flame design
Includes 4 flickering LED stands
Timer option for up to 6 hours
Measures in 3 different sizes ranging from 10 to 15 inches high
Weighs in range from 3 to 4 pounds
Lakeside Decorative Harvest Hanging Wreath Decoration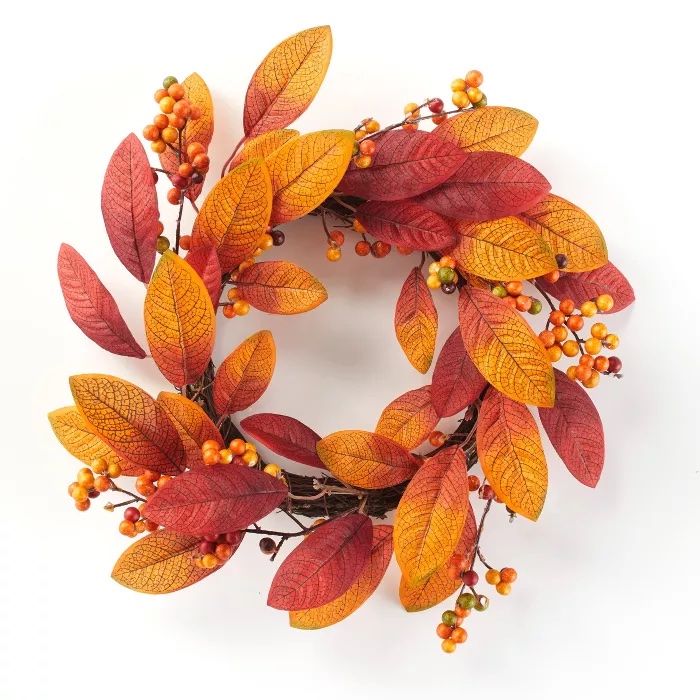 Made with bright orange and red fall leaves
Features faux berries
Measures 14 inches in diameter
This ends our list of fall home decor accessories for the autumn home. We hope that we inspired you to decorate your home to welcome the autumn season. And that you found a few ideas to help you decorate your home this year.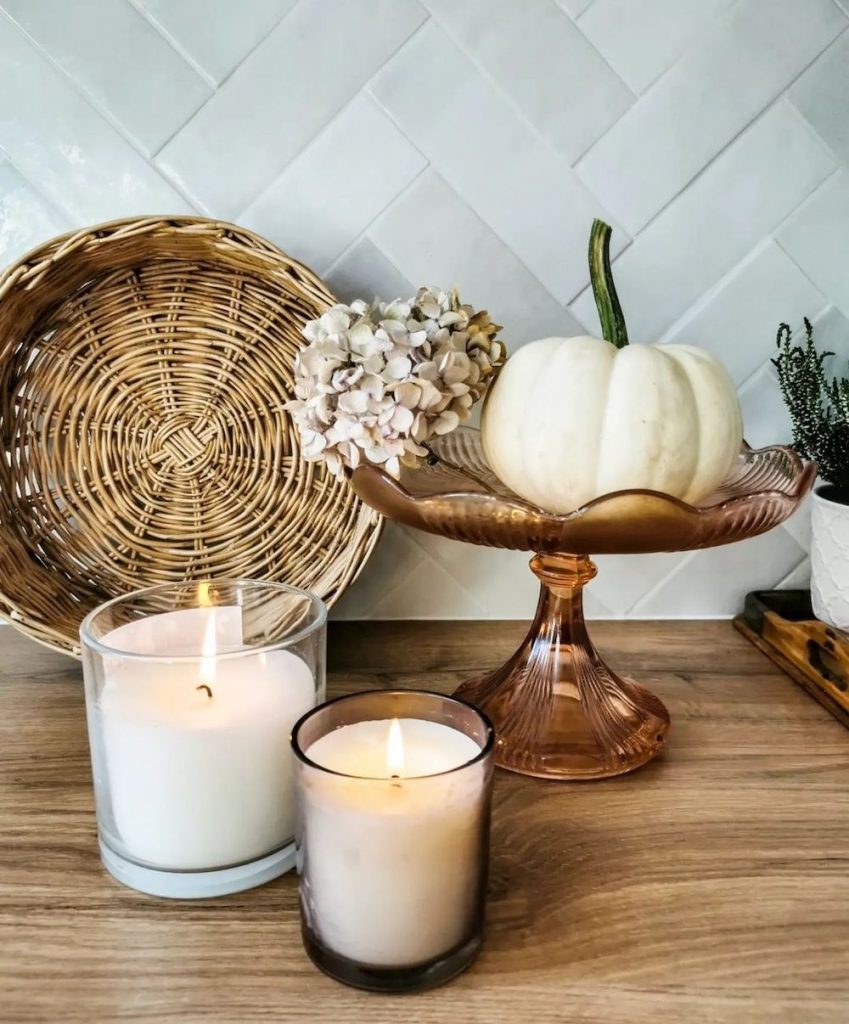 Enjoy our other fall decor related posts for additional ideas.
Reach out to us with any questions. We are always ready to help you out. Thank you for stopping by our blog.
Mary
Pin this for Later: