Styling a Fall vignette is a cinch when using the right approach. In today's post, we are sharing tips for styling a fall vignette for the home. The vignette includes a carefully curated group of objects displayed on a tabletop, shelf, or any space within the home. In essence, the vignette tells a story. A vignette story or theme can be about any topic. The story can be about you, your family, or your home. For this post, we are focusing on a Fall theme.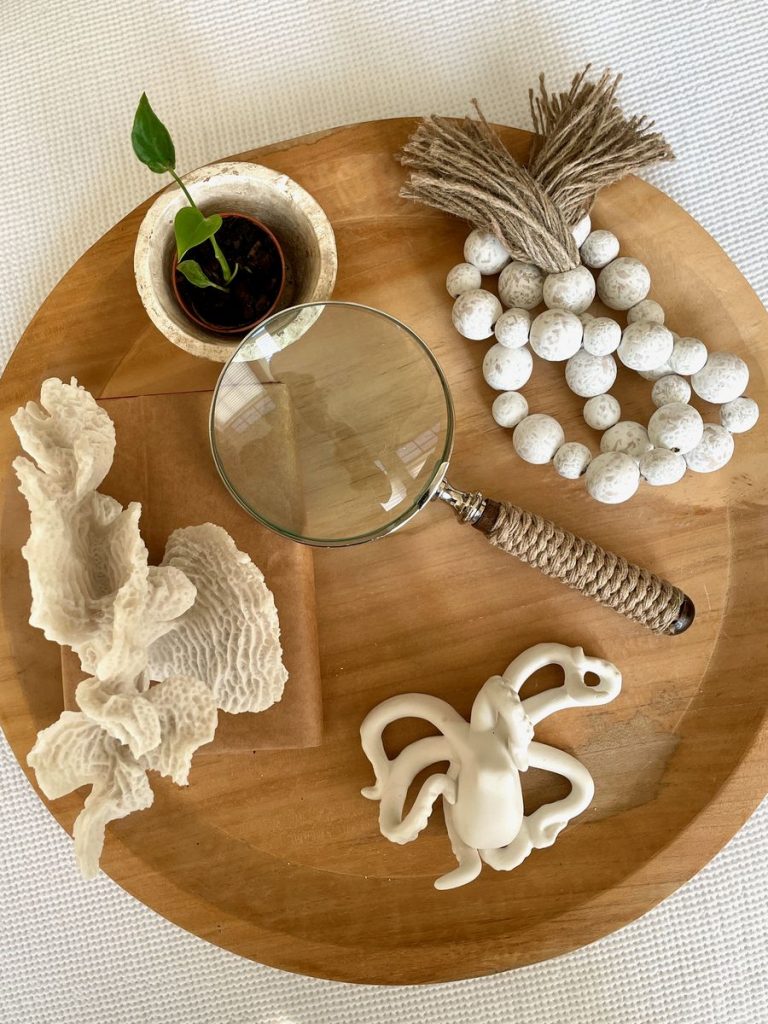 In a Fall theme, pumpkins along with mums are a good place to start. Use faux pumpkins and mums instead of fresh ones when you need the vignette to last for several weeks. There is no shortage of faux pumpkins that can be found online. However, the trick is to start early before they sell out.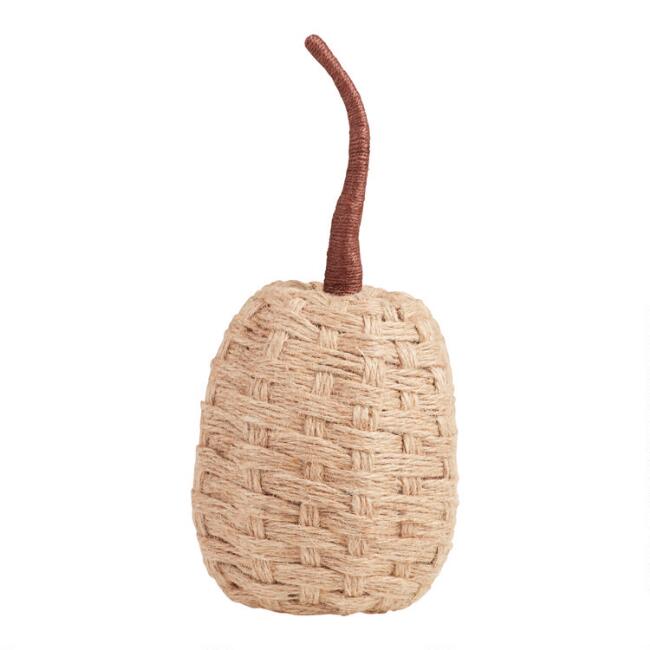 Tips – Styling a Fall Vignette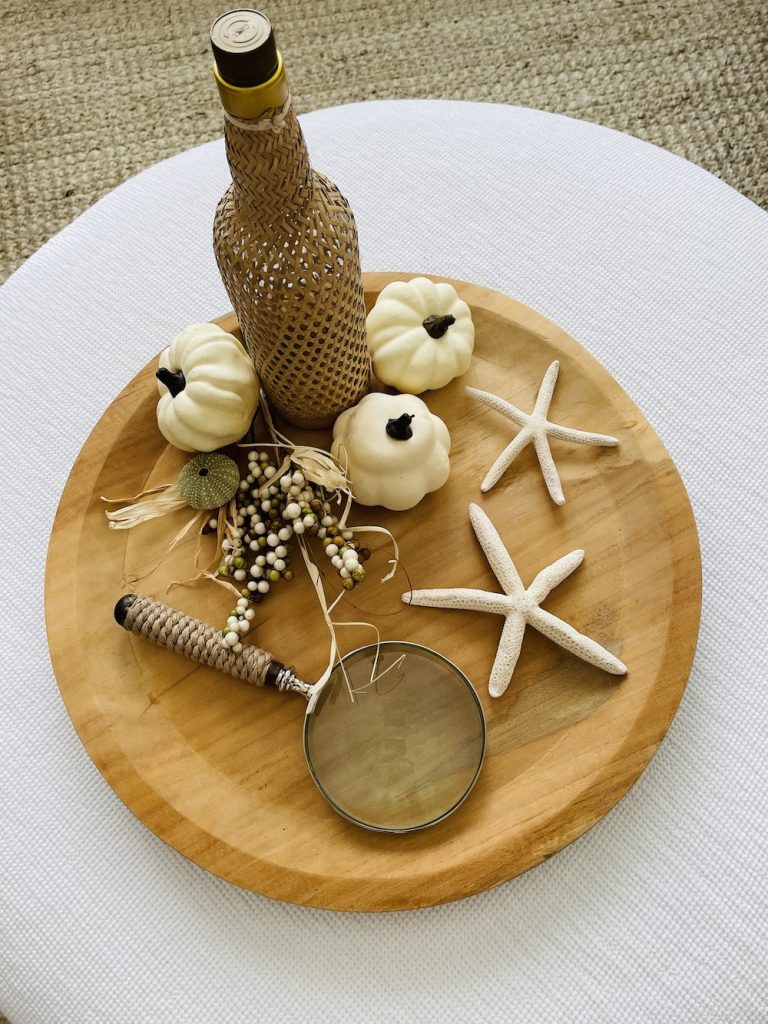 Consider the following tips as you assemble a vignette. These tips will help you create a vignette with strong visual interest. Take a look.
choose objects with a variety of heights and sizes
blend objects with different textures and similar colors
elevate smaller objects by placing them on a set of books
display smaller collections in containers or pedestal bowls
arrange shorter objects with taller ones
add fragrance to the space with a scented candle or an aromatic plant
for added height, include vases, candlesticks, lanterns, lamps, or planters
Vignettes can be designed either using a tray or without a tray. A tray creates boundaries that limit the size and number of objects in the tray. For example, a tray is most frequently seen on ottoman coffee tables. Ottoman coffee tables tend to be larger in size and can accommodate more objects. Whereas, bookshelves have limited space. And typically bookshelves have vignettes without the use of a tray. The bookshelf itself creates a boundary for the vignette.
Some of the benefits of designing a vignette are:
1- they can quickly be assembled and disassembled
2 – provide a quick refresh for the home or space from season to season. Or refresh for every celebration and family event
3 – best of all, vignettes provide a room with visual interest
This ends our tips for styling a fall vignette in the Autumn home. We hope you found some tips to help you create your Fall vignette at home.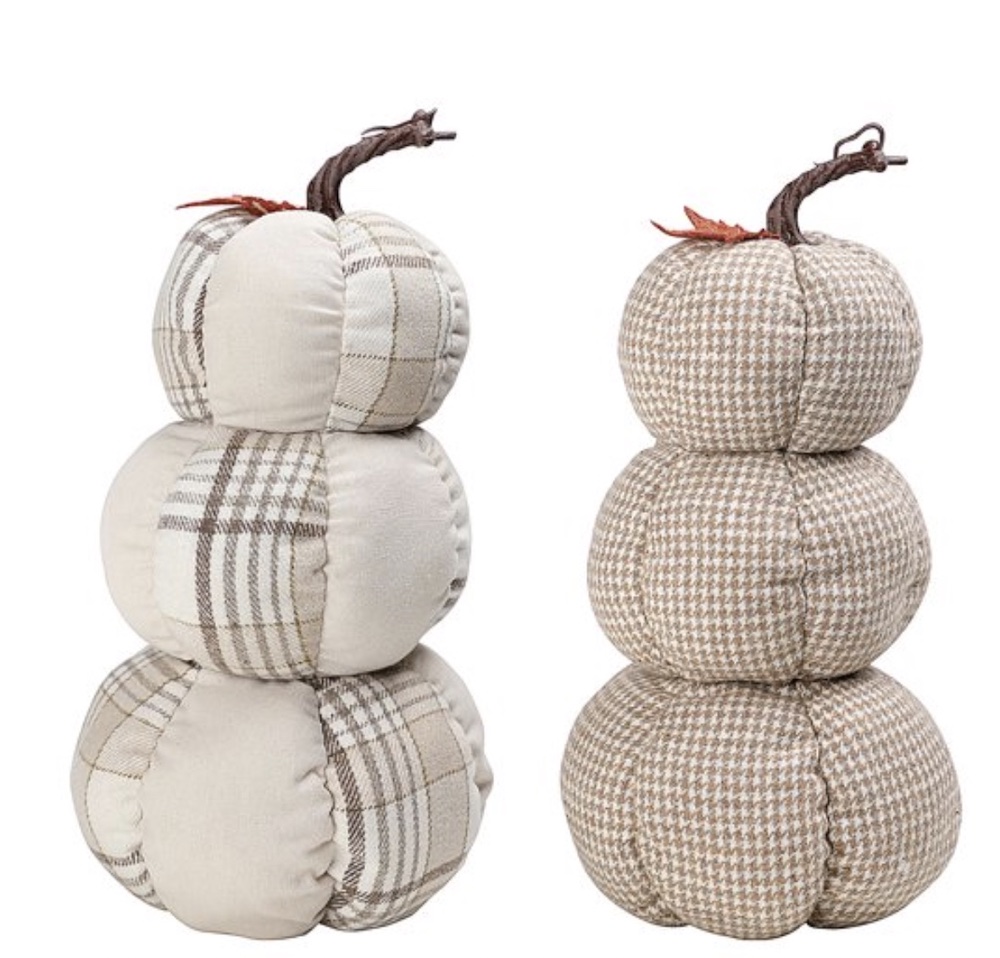 For additional tips for places to style a vignette, be sure to read our post. Our post is titled Perfect Places to Style a Coastal Vignette.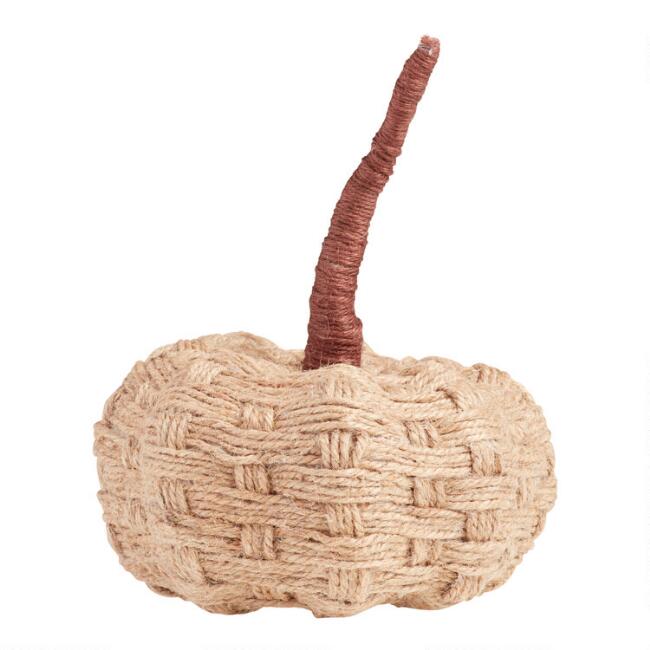 Enjoy our other fall decor related posts for additional ideas.
Reach out to us with any questions. We are always ready to help you out. Thank you for stopping by our blog.
Mary
Pin this for Later: