Christmas bottlebrush trees for simple, easy decorating. The popularity of bottlebrush trees for holiday decorating is more popular than ever. These trees are much sought after that there are even posts that provide DIY steps for those that want to make their own trees. In today's post, we are sharing a few of our favorite bottlebrush trees that you can use to decorate with.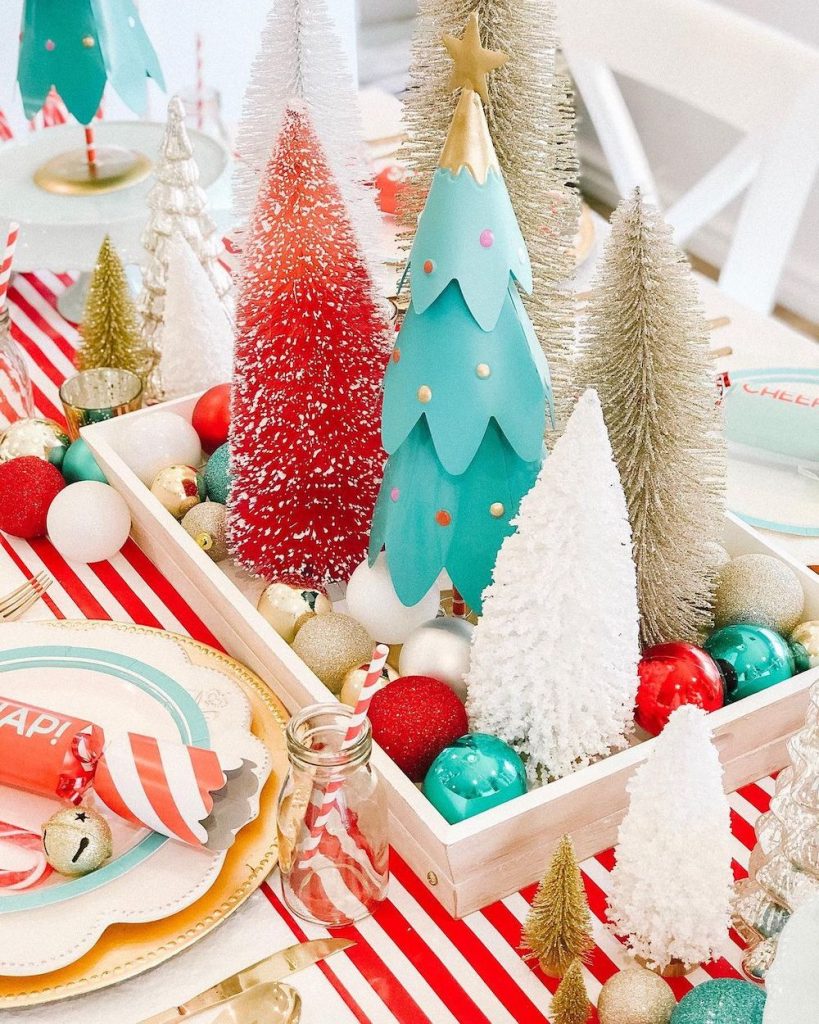 What we love about bottlebrush trees is that they can transition into many decor settings and places. They are available in many sizes and colors. You can find them in groups and as single trees. Many of these trees are covered in snow, glitter, or both which gives a glistening effect to the vignette or decorations. These trees create a magical effect on your home decorations.
Decorate for the Holidays – Christmas Bottlebrush Trees
Luckily these decorations can be used throughout the home. Use them with a retro, vintage, or farmhouse setting. Style trees in modern, glam, and boho settings. There are so many ways and places that these trees can be used and displayed. Take a look at these amazing trees that will brighten any home setting. We're sure you'll agree that these trees are gorgeous.

Show your home a little love with these holiday trees. Adorn your home with these miniature saplings. Because of their pint-size, they can be used in many decor settings. Perfect for vignettes, holiday tablescapes, bookshelves, and tabletop styling.
As a favor to you, we have included a few inspirational ideas that you may want to use. These ideas show you just how versatile these trees are. Check out these ideas for adorning your home this holiday season.
Go for a Pretty Pink Style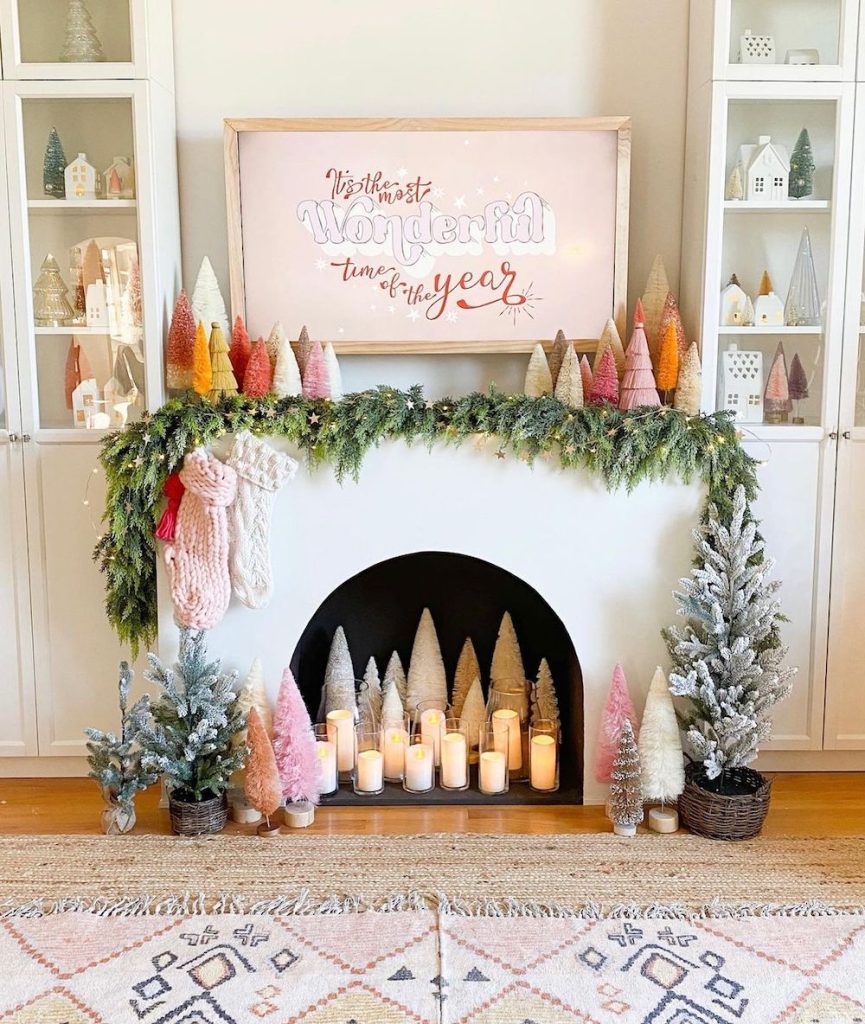 Perfect for those that love the color pink. Cover your mantel with pink holiday trees.
Style it Green – Christmas Bottlebrush Trees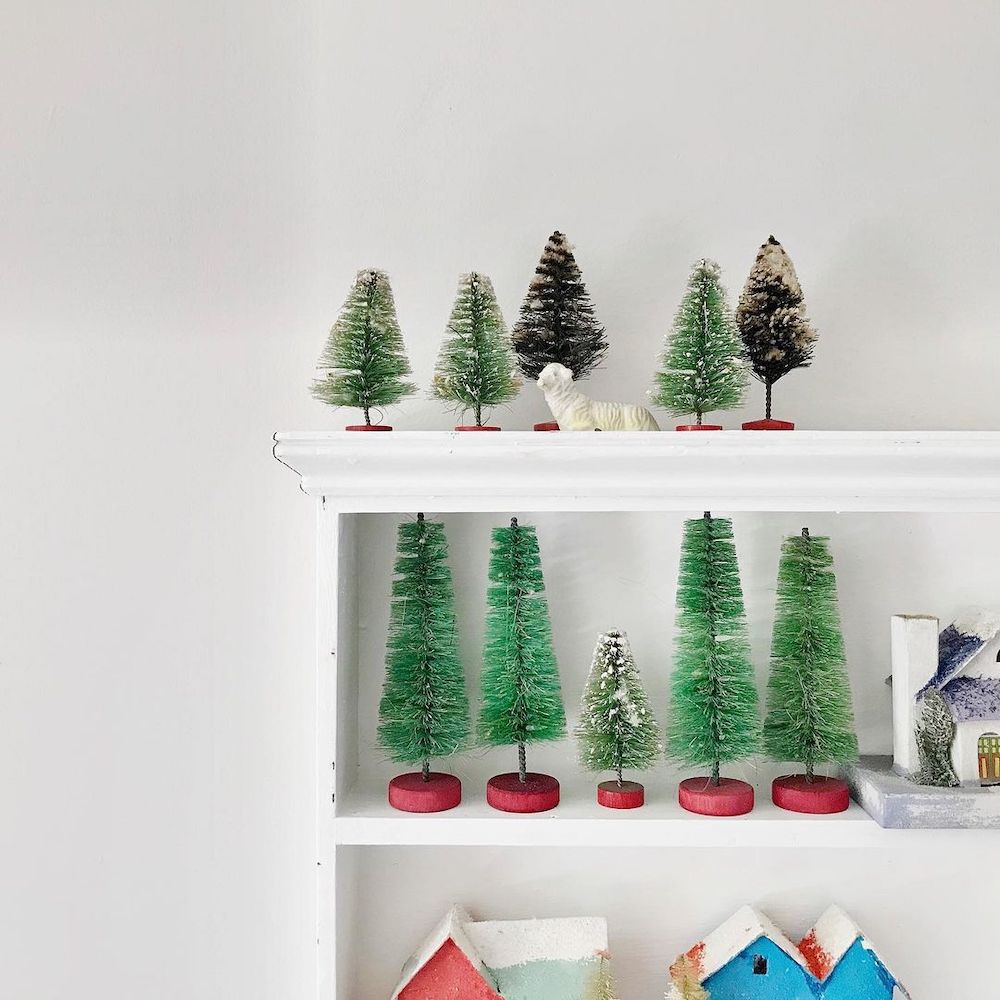 Create a winter village setting on your bookshelves. Fill in your winter trees around the village.
Embellish Sheets of Music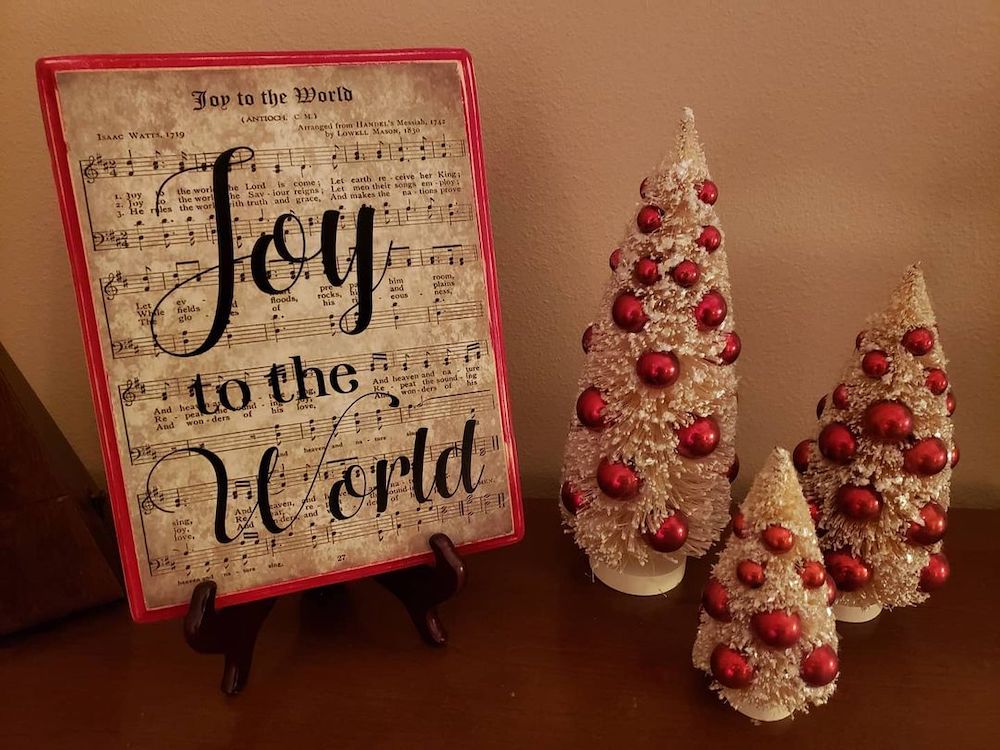 Let your holiday trees shine next to a Christmas music sheet.
Go with Vintage Mugs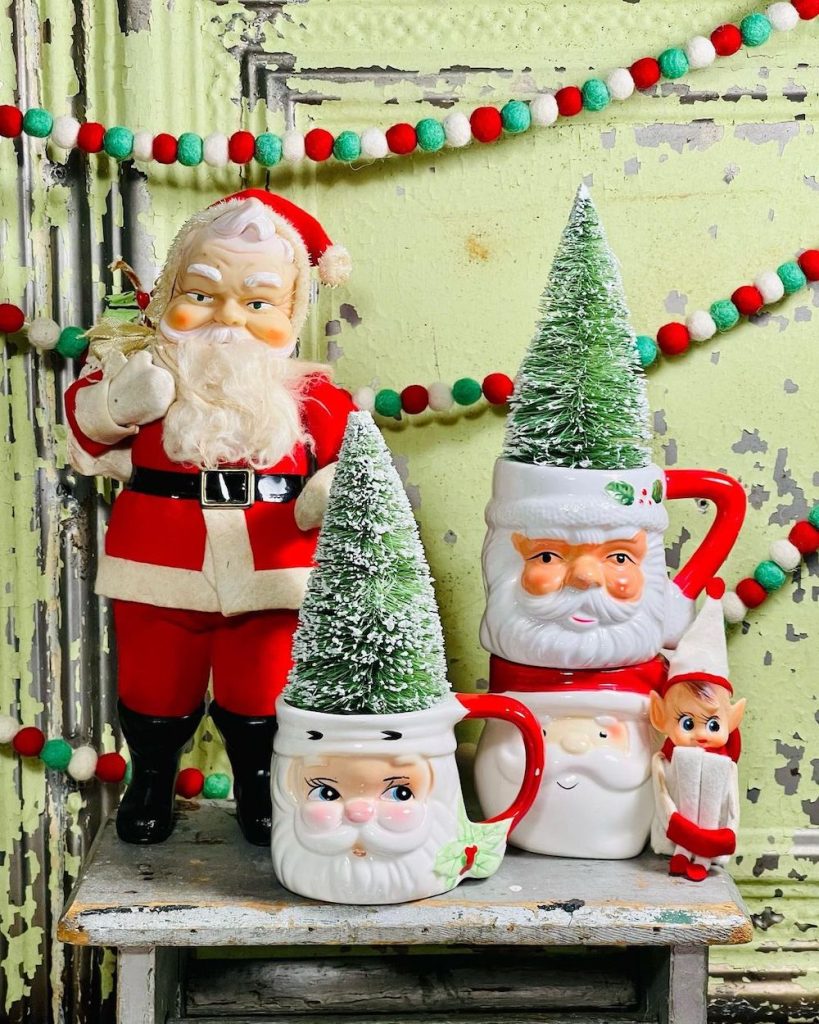 Plop your trees inside vintage Santa mugs for a whimsical look. It's cute and a big hit with the younger crowd.
Keep Your Elf Company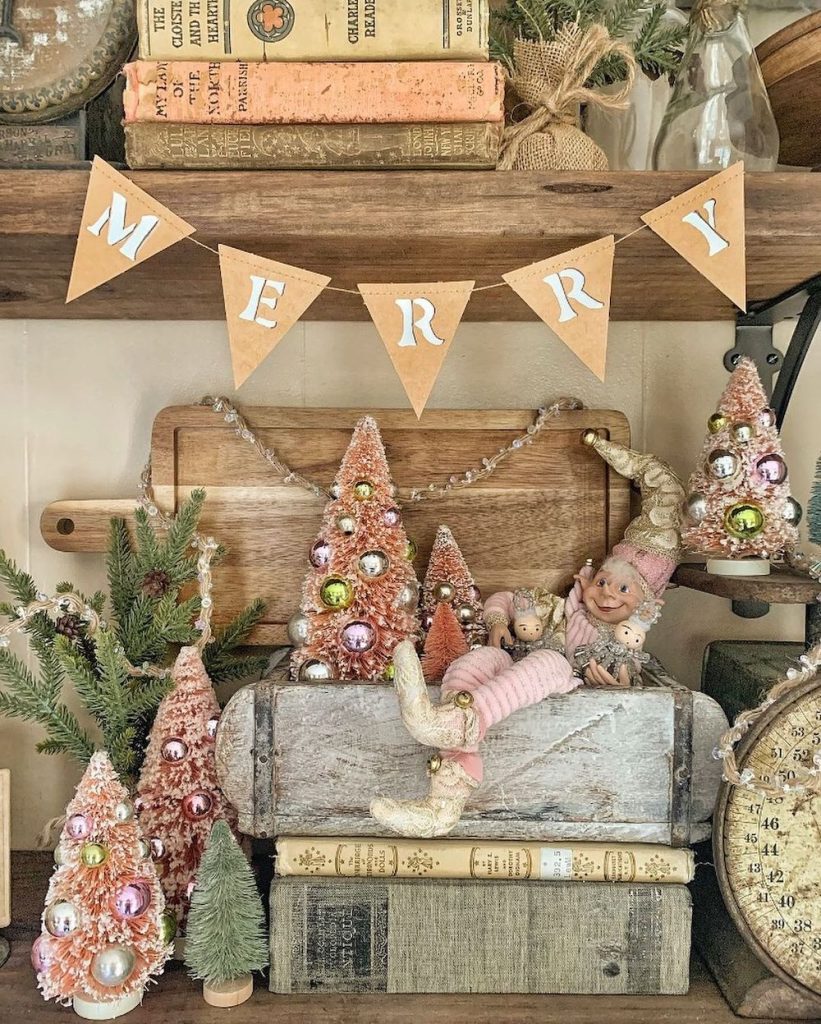 Style these pink trees next to an elf. Pale pink styling is perfect for the holidays.
Style a Bed Tray – Christmas Bottlebrush Trees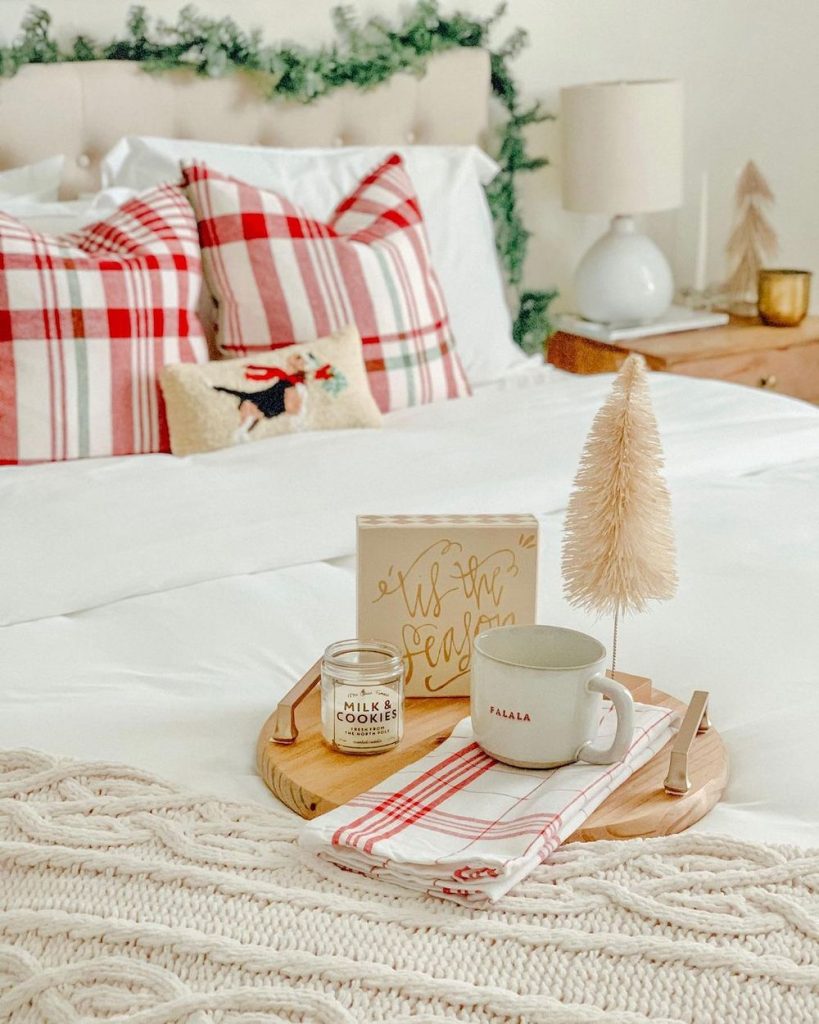 Add a single tree or group of trees on a bed tray. Bed trays are perfect for adding these small decorative objects.
In Conclusion – Christmas Bottlebrush Trees
This ends our list of amazing Christmas bottlebrush trees. Use decorative trees throughout the home this holiday season. So easy to style whatever your decor style is. These mini trees fit so many decor styles.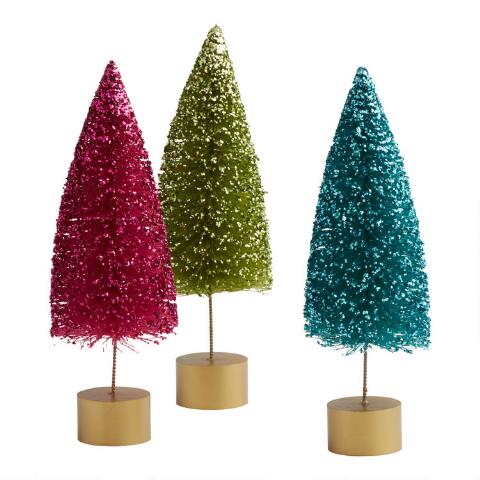 For additional Christmas decor inspiration, be sure to check out our other posts.
Reach out to us with any questions. We are always ready to help you out. Thank you for stopping by our blog.
Wishing you a blessed Christmas this year!
Mary
Pin this for Later: