Tabletop Christmas trees to decorate your holiday table this season. Spread a little cheer to your dinner table this holiday. These small trees look perfect on the dinner table and in many places throughout the home. In today's post, we are sharing holiday trees to use on your dinner table and throughout the home.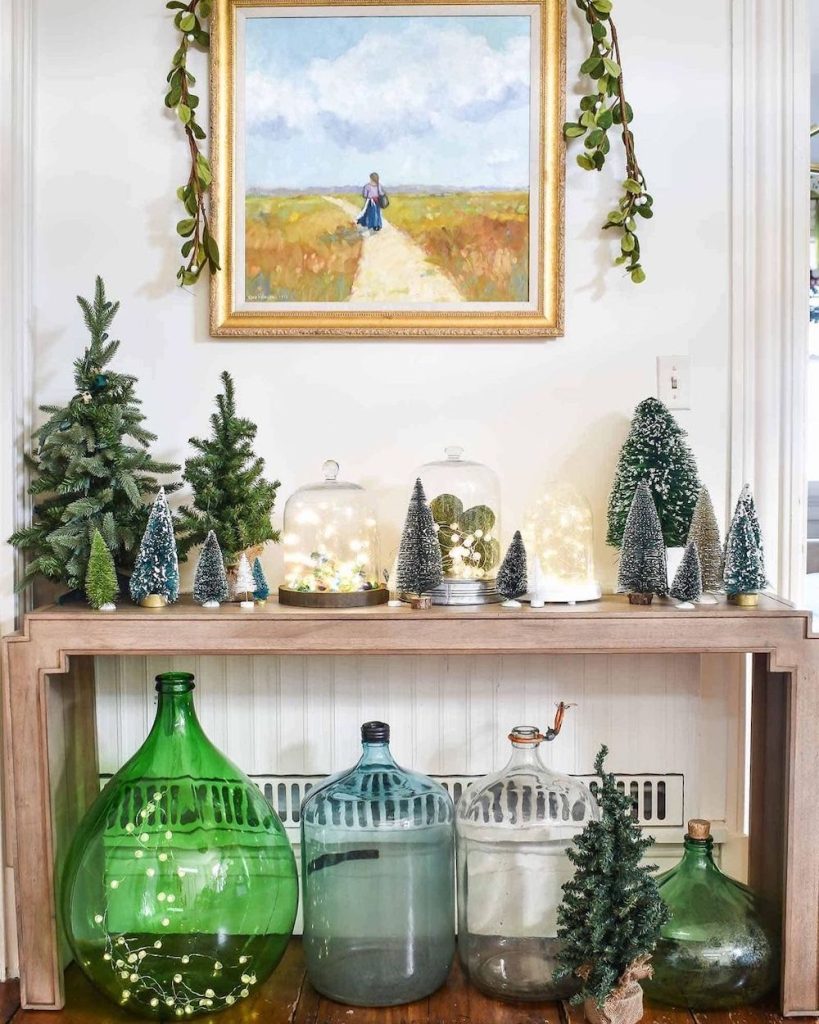 Fresh fragrant trees are great for decorating. However, they have a limited life indoors. Not to mention that they can quickly become a fire hazard. In place of fresh trees, we use faux trees for the holidays. Faux holiday trees always look tidy. They hold their shape and needles as well throughout the season.
Keep it Look Fresh – Tabletop Christmas Trees
Whether you are creating a centerpiece or tablescape, use faux trees to decorate with. These little trees are easy to use and style your home with. And there are many to choose from. Some are flocked and others have a natural look. Use these trees as they are or adorn them with your favorite Christmas ornaments. Style these little gems in the manner that suits your home decor style. Take a look at our picks for tabletop Christmas trees. Ideal for your dinner table and throughout the home.

For ideas on how to use these smaller trees, take a look at some ideas for styling your home with miniature trees.
Mix Your Tree Collection with Vintage Snowmen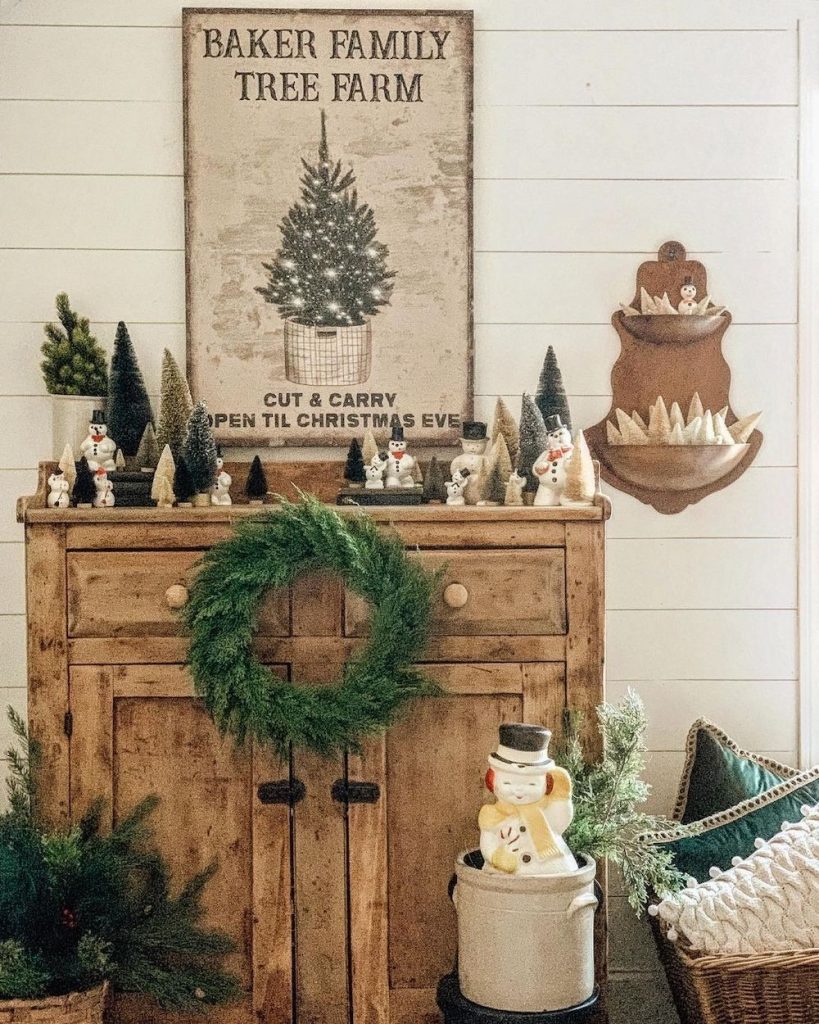 Blend your holiday trees and garland with vintage snowmen. As seen in this image, there is a wide range of holiday trees that create a backdrop for the snowmen.
Decorate Your Tree on a Sideboard – Tabletop Christmas Trees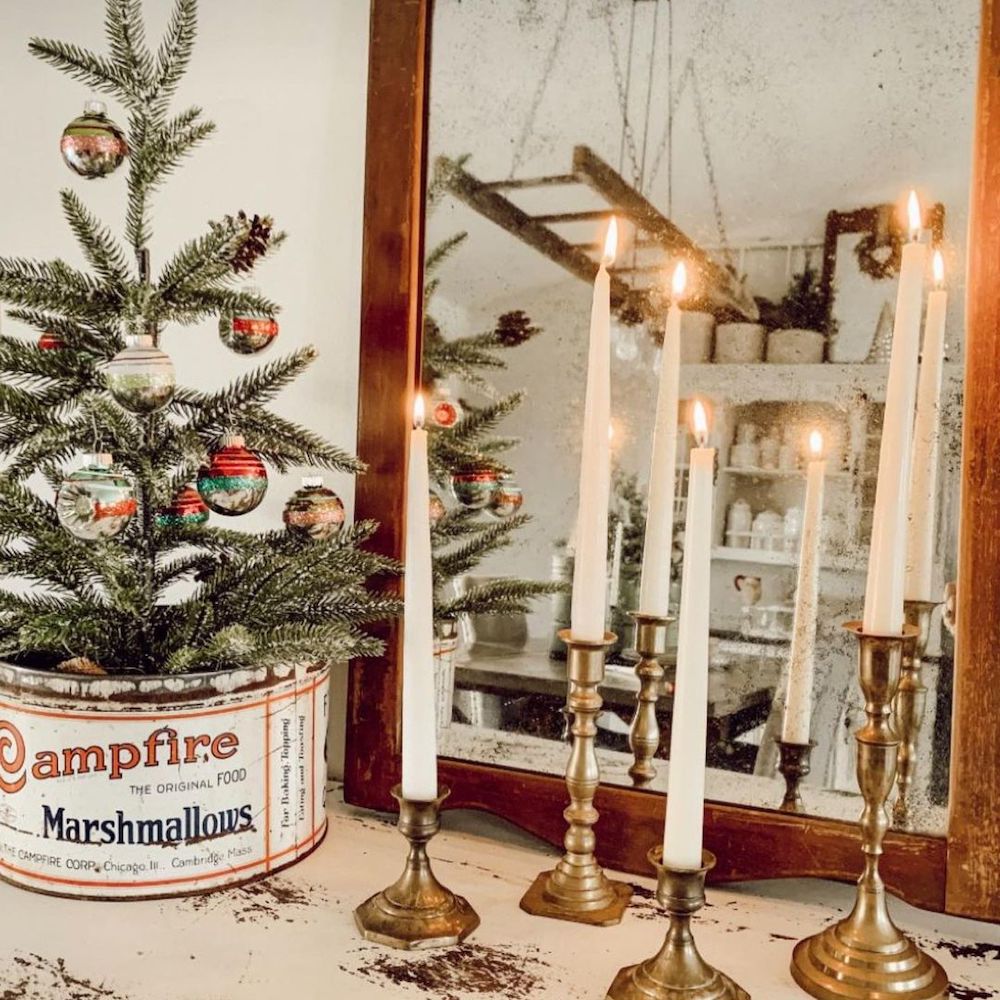 Place your faux tree in an old vintage canister such as this Campfire Marshmallows container. Decorate with vintage glass ornaments.
Keep it on the Coffee Table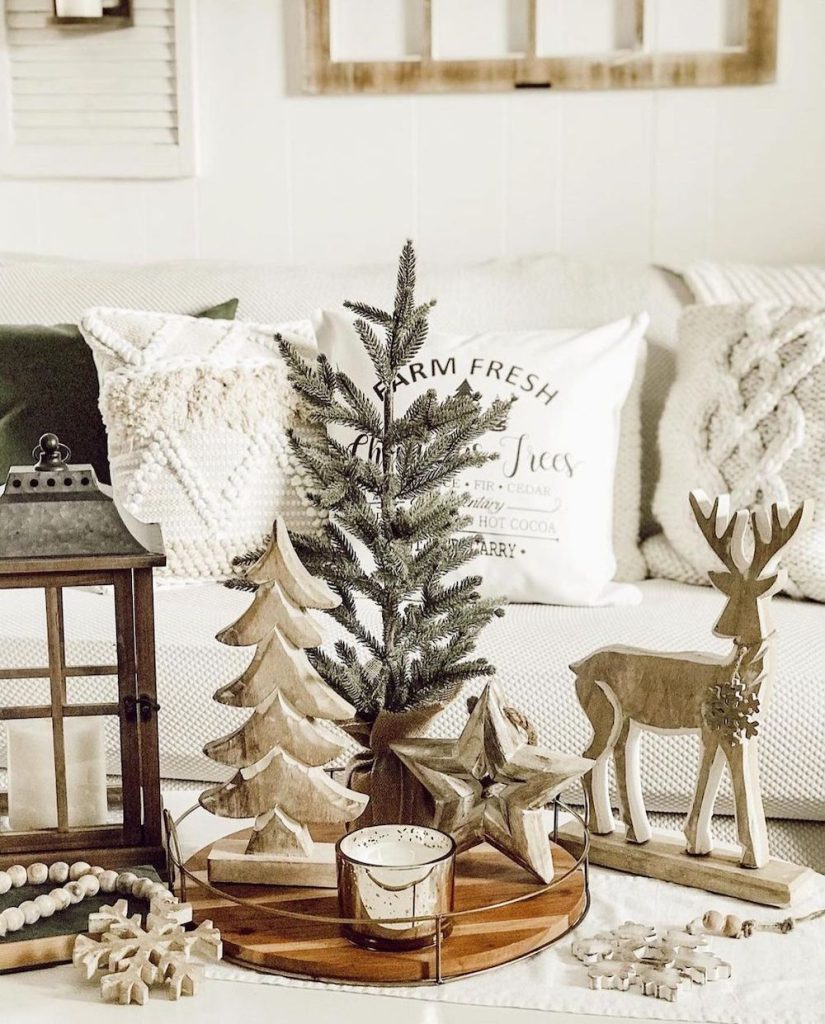 Place these trees on a coffee table in the living room. Style it with other accessories.
Make a Holiday Vignette – Tabletop Christmas Trees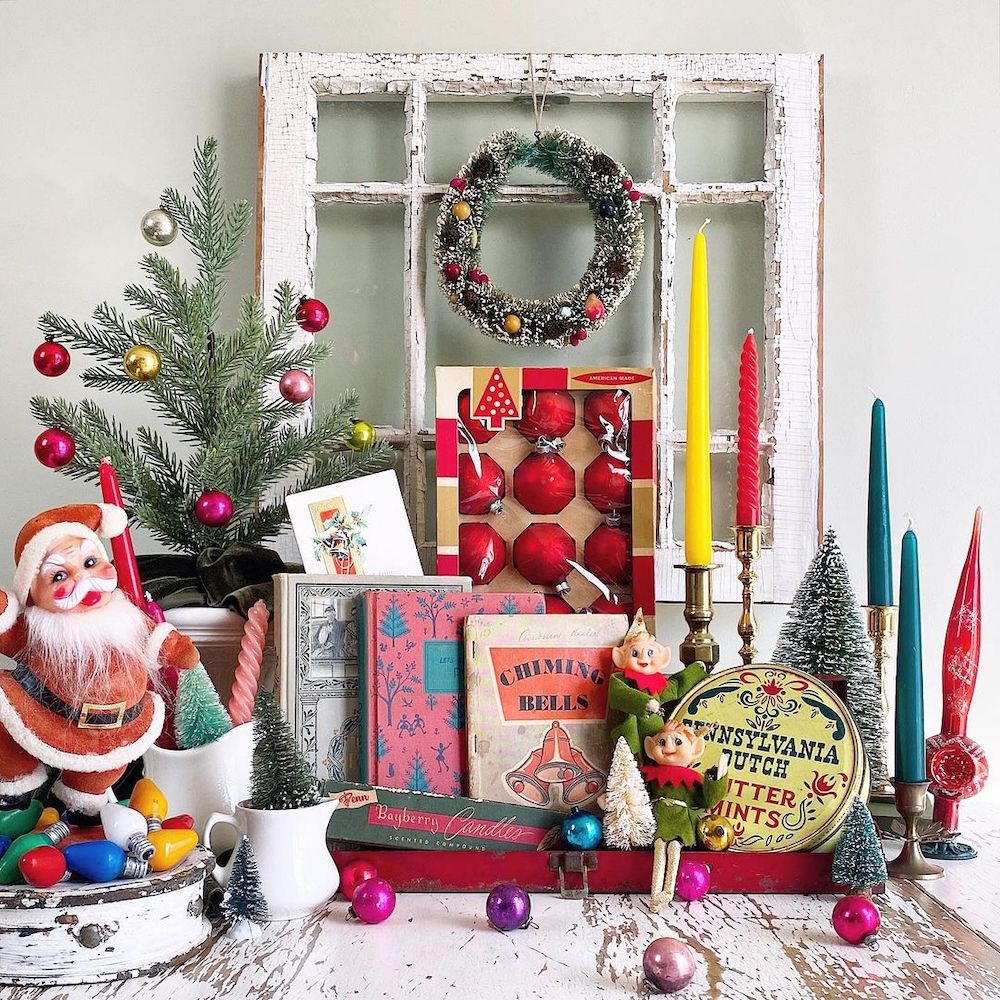 Create the perfect holiday vignette with a faux holiday tree. In this inspirational vignette, bright holiday colors are used to give this many pops of color. So cute!
Crate it – Tabletop Christmas Trees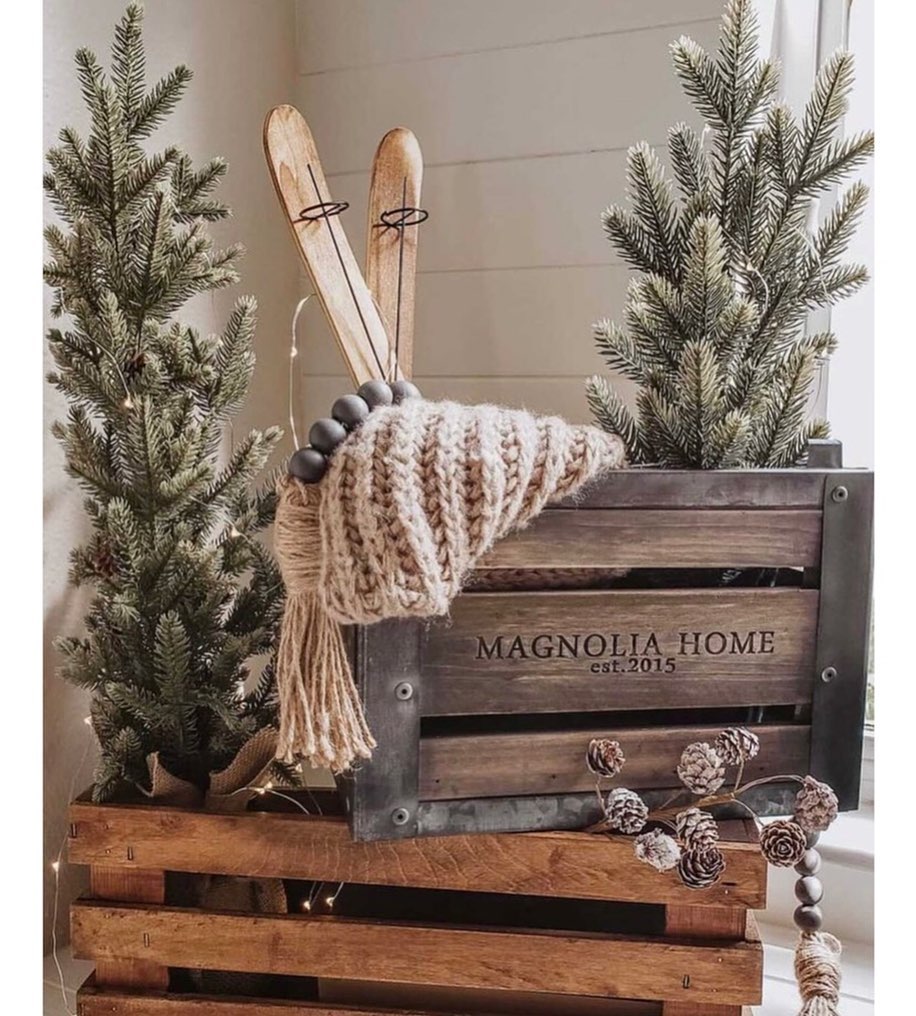 Store your faux trees in wooden crates. Then string some mini lights across the trees.
Hang Holiday Trees Wall Art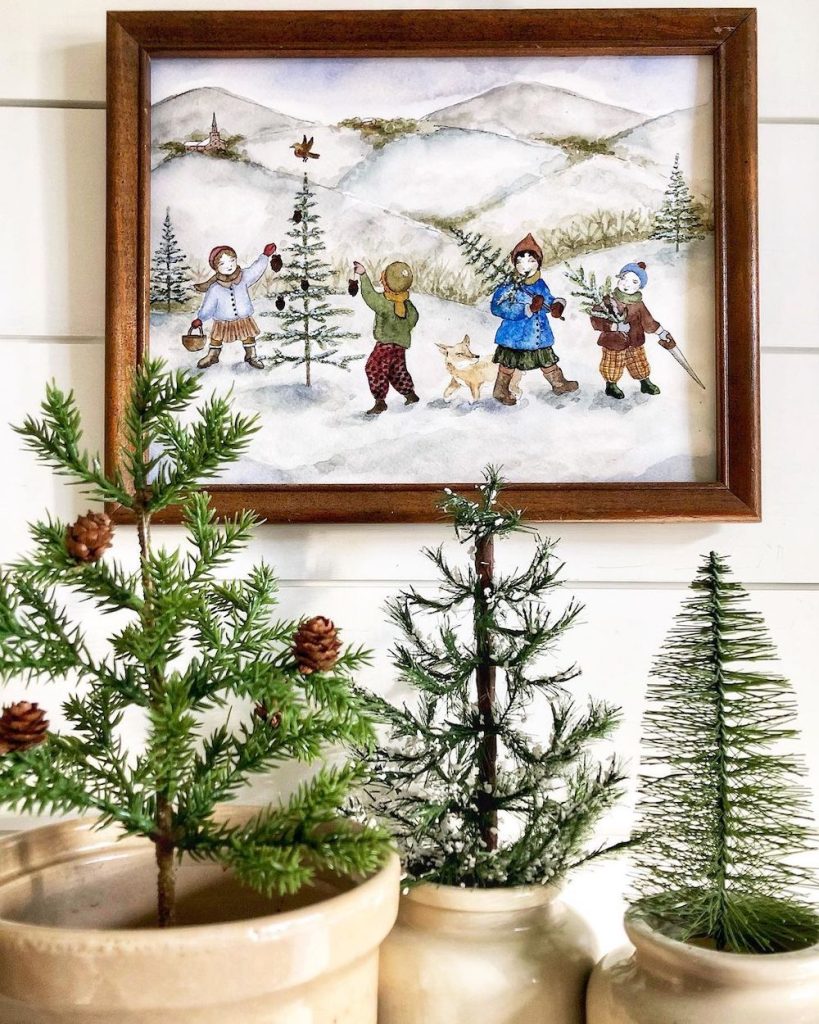 Continue the tree theme with wall art. Hung right above the three faux holiday trees.
In Conclusion
This ends our list of tabletop Christmas trees. We hope you are inspired by our list of ideas. Style your best ever holiday tree decor this holiday season.
For additional Christmas decor inspiration, be sure to check out our other posts.
Reach out to us with any questions. We are always ready to help you out. Thank you for stopping by our blog.
Wishing you a blessed Christmas this year!
Mary
Pin this for Later: