Christmas textual wall art that delivers a warm welcome to your guests this holiday season. Never overlook your walls when decorating for the holiday season. Give your walls instant visual interest with a textual wall art piece and Christmas greeting. Consider any of these pieces for your entryway, kitchen, mantel, dining room, and every other space in your home. In today's post, we are sharing wall art with Christmas greetings that are sure to brighten your walls. And most of all, we are certain that you'll love these pieces and want them for your home. 
Choose Art that Guests Will Love – Christmas Textual Wall Art
Hang textual art throughout your home. Or rest the wall art on a mantel, bookshelf, or tabletop. Textual art is perfect for use throughout the home, office, and school. Take a look at these beautiful textual art pieces to bring home. 

These beautiful pieces of art can be hung above a mantel. Or rest on the mantel shelf itself. Beautiful when used with other accessories as seen below.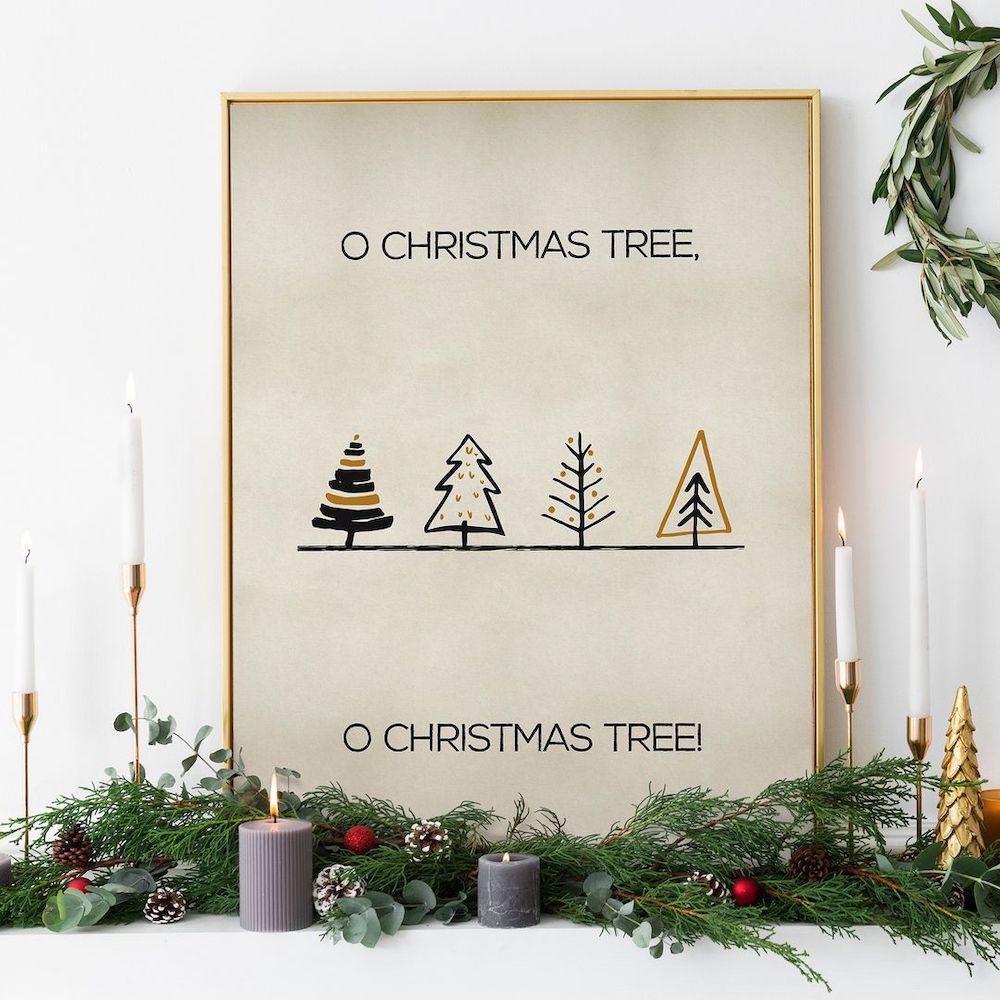 Rest these beauties on a bookcase shelf such as this wall art seen below. Pretty cute, don't you think?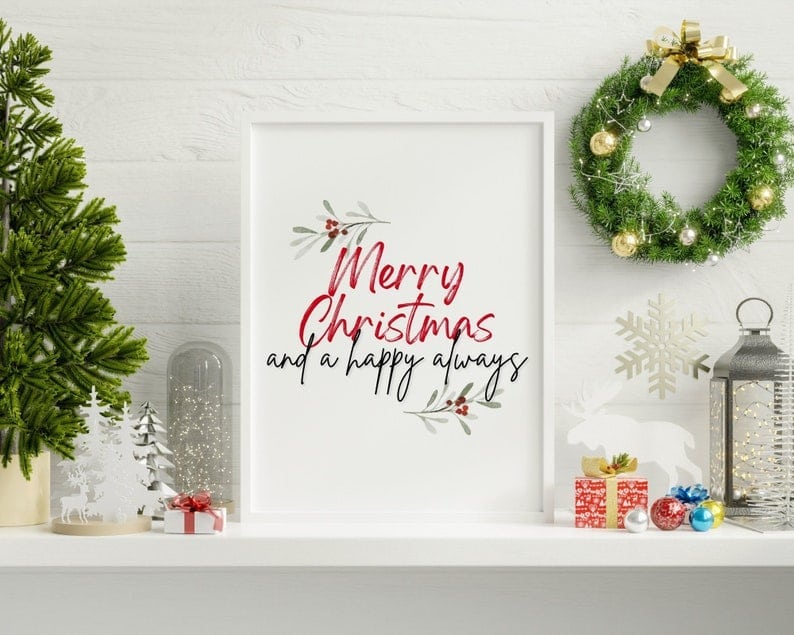 In Conclusion …
Our list of textual wall art for the home has ended. We hope our wall art picks and inspirational ideas trigger even more ways to decorate your home for the Christmas season. If you're interested in more ways to decorate your home for the holidays, keep reading.
For additional Christmas decor inspiration, be sure to check out our other posts.
Reach out to us with any questions. We are always ready to help you out. Thank you for stopping by our blog.
Wishing you a blessed Christmas this year!
Mary
Pin this for Later: