Tufted chair styling ideas that you'll want to copy in your home today. In need of some ideas for making your tufted chair look its best at home? If you are lacking some inspirational ideas for styling your tufted chair we can help. Stick around and check out our ideas for styling your home with this ever-popular and comfortable accent chair.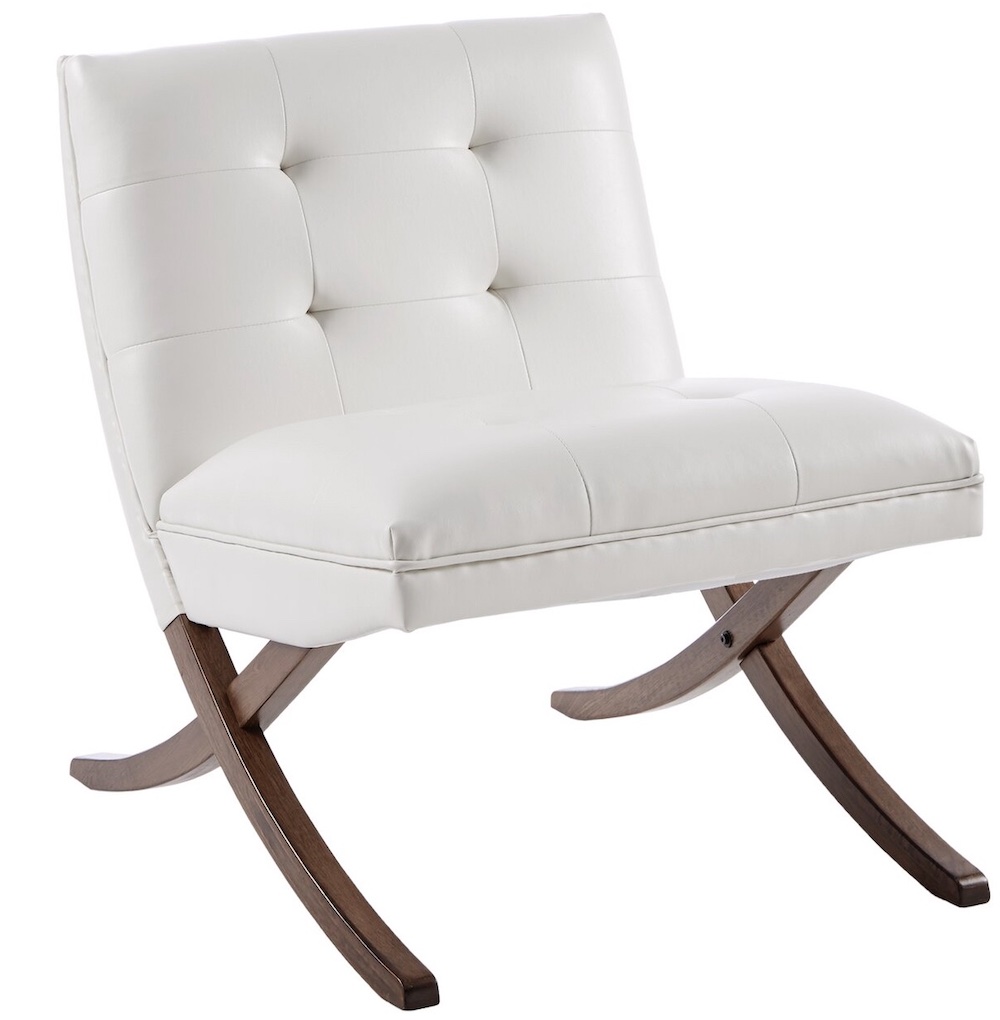 In today's post, we are sharing 10 ways to style your home with a tufted chair. These are styles and rooms that you'll find interesting and appealing. Included in this group are inspirational ideas for a French Country, Farmhouse, Mid-Century Modern, and more styles to help you. Ideas that you'll want to use.
Big on Style – Tufted Chair Styling Ideas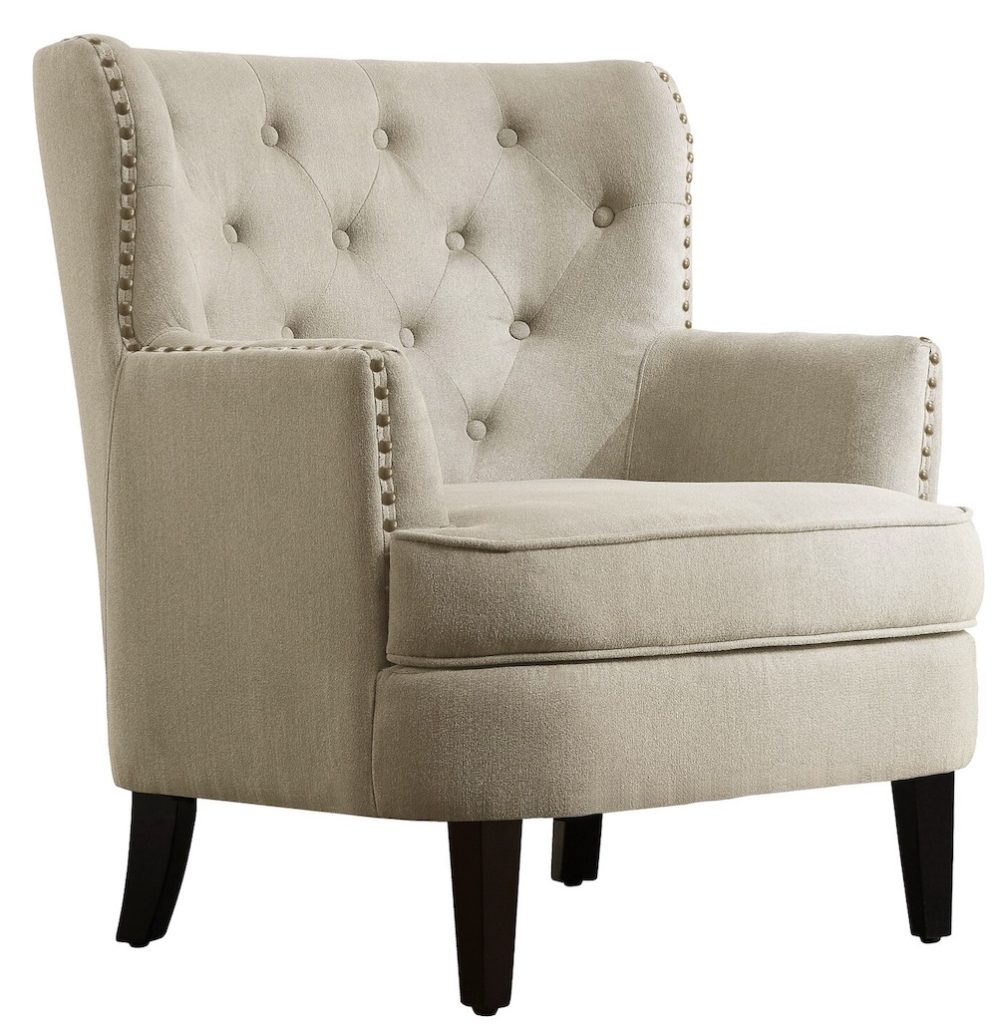 Be inspired by our ideas for decorating with a tufted chair. These chairs which originated in England during the Victorian Period remain as popular as ever. Give your home texture and dimension with a tufted chair. Built for durability as well as comfort. Invest in an accent chair that you'll want to keep for years.
And now we begin our list of inspirational ideas for styling your home with a tufted chair. Take a look. Be sure to drop us a line below in the comment section. Let us know all about your favorite styling ideas.
Keep it Calm with Neutral Colors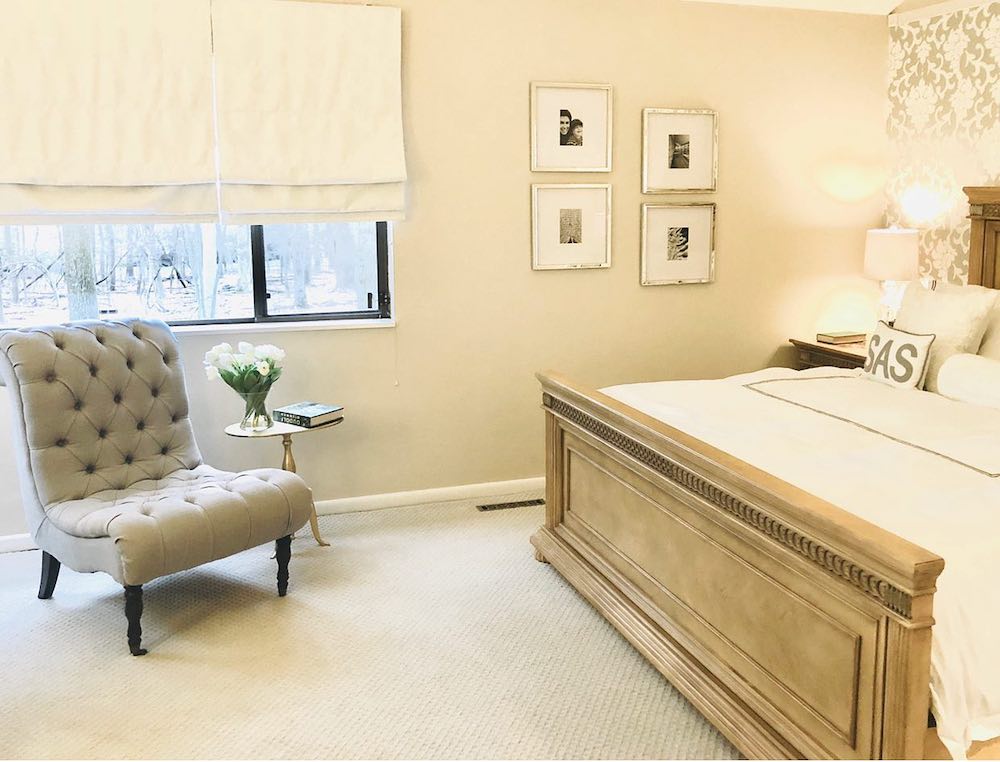 Maintain a neutral decor for a calming evening experience in the bedroom. Add texture with a tufted slipper chair and side table.
Add a Retro Leather Chair – Tufted Chair Styling Ideas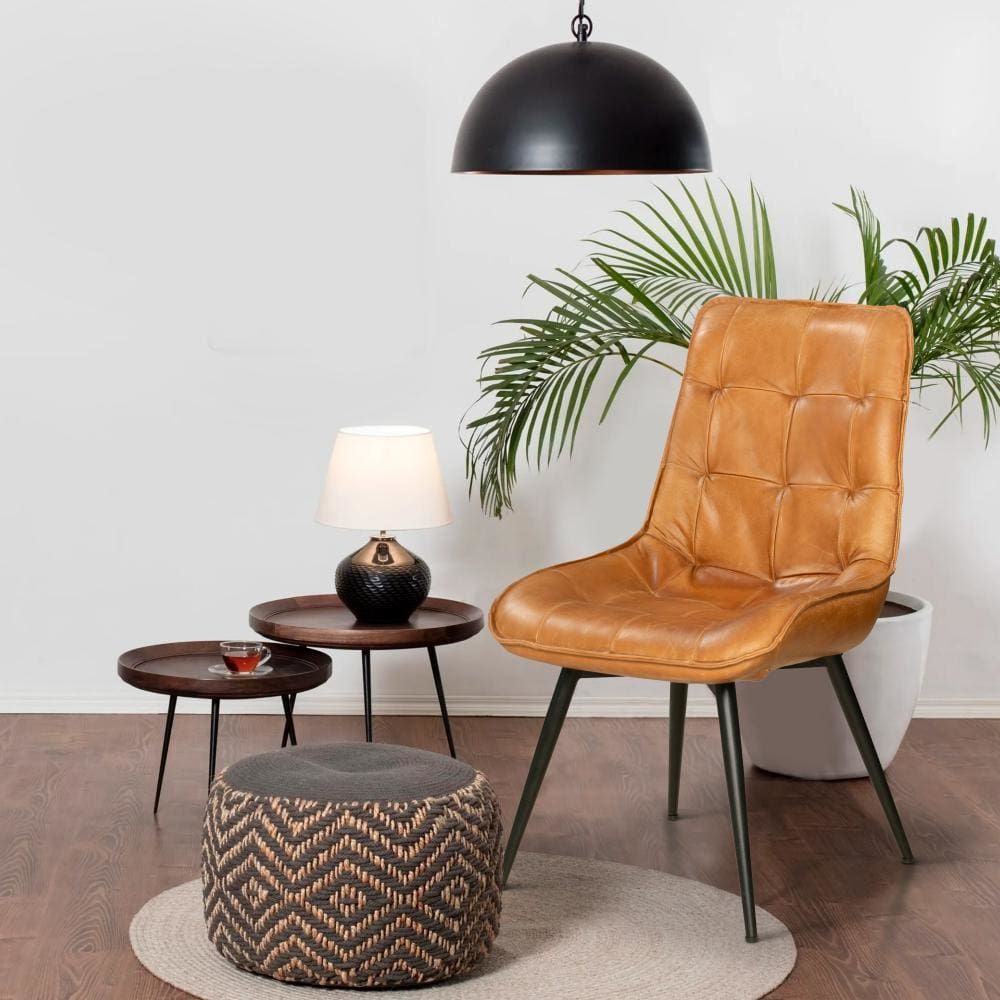 Pair a retro leather chair with a set of round side tables with metal legs.
Mix Cream Colors with Warm Wood Tones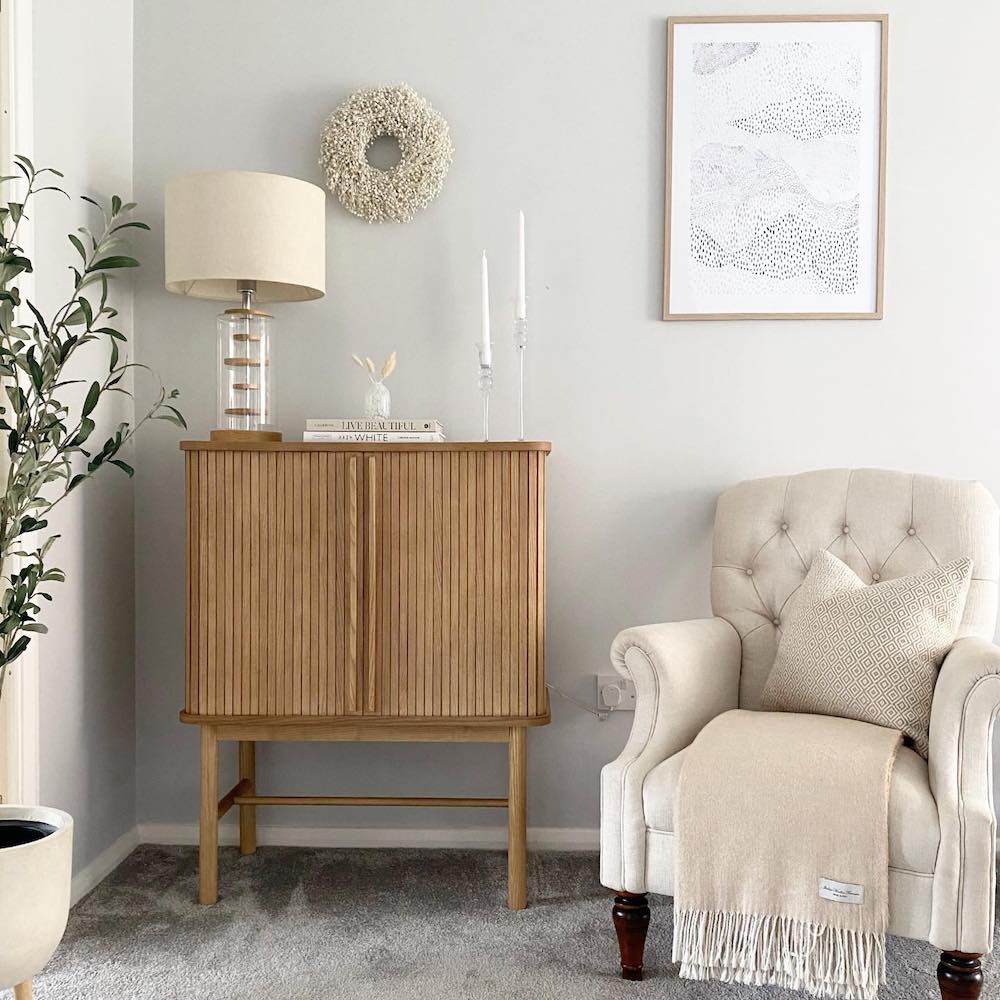 Cream-colored accessories and furnishings look fantastic with warm wood tones. The elevated bar chest adds texture, visual interest, and contrast to the room. A beautiful mix of warm colors.
Keep it Vintage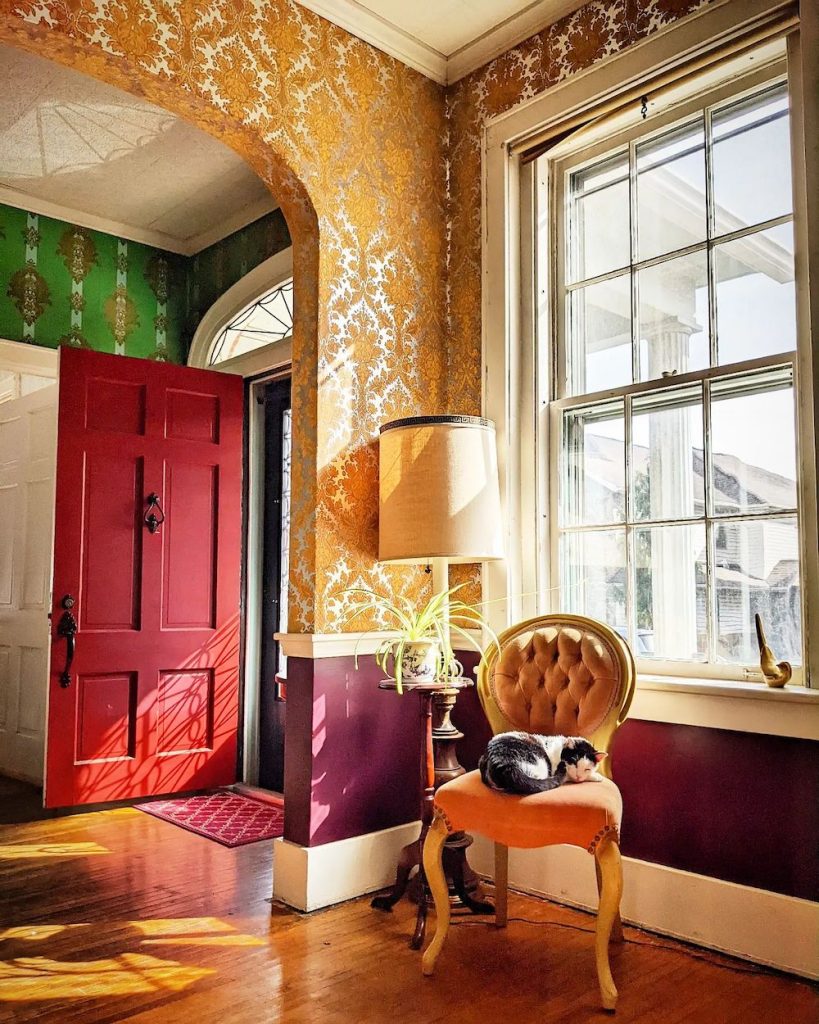 Style it vintage with a tufted side chair in a 1900 colonial. Use vibrant colors that stand out. Color your walls with bright colors that provide strong visual interest.
Create a Cozy Cottage Look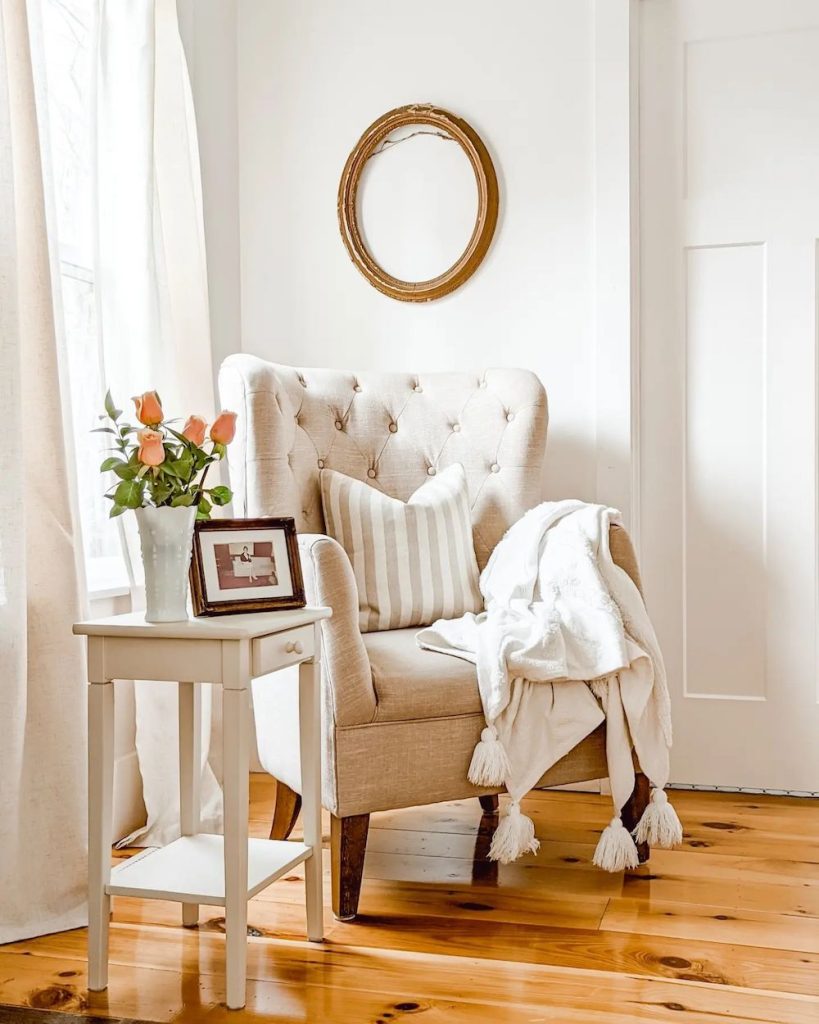 Style it cozy with a cotton throw and striped toss pillow. Make it cozy, cottage style.
Add a Pop of Color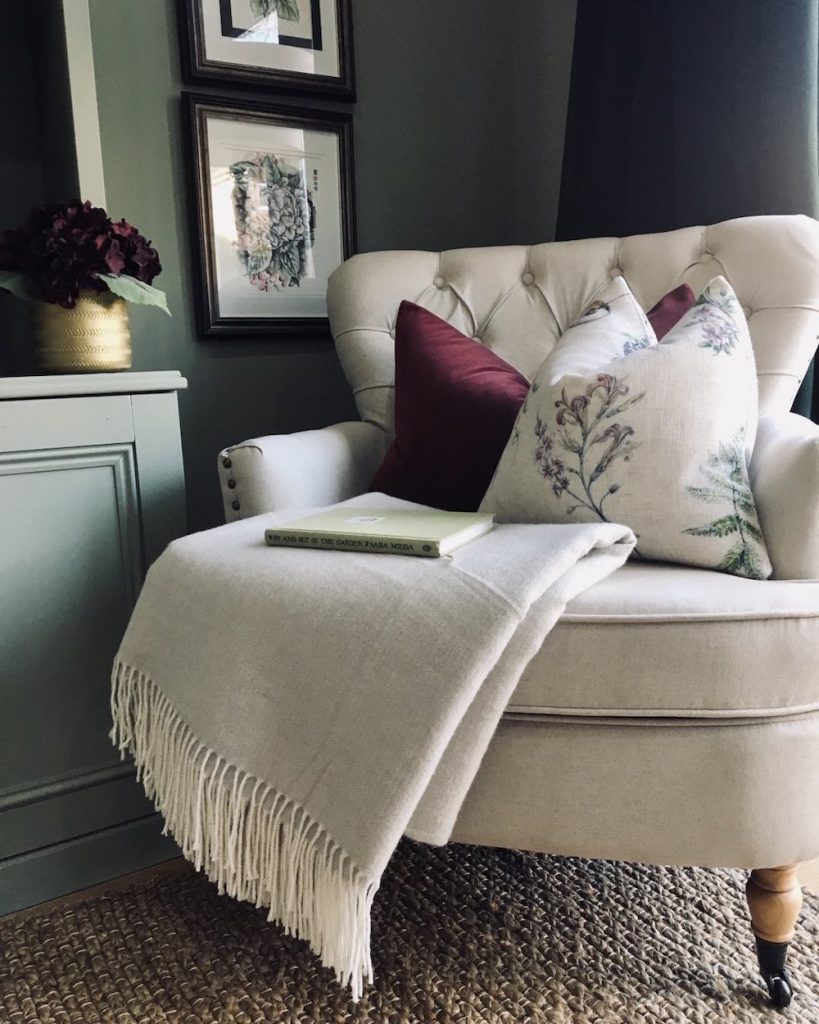 Style a sitting room with cream-colored accessories. Add deep burgundy accessories for a pop of color.
Make it a French Country Home – Tufted Chair Styling Ideas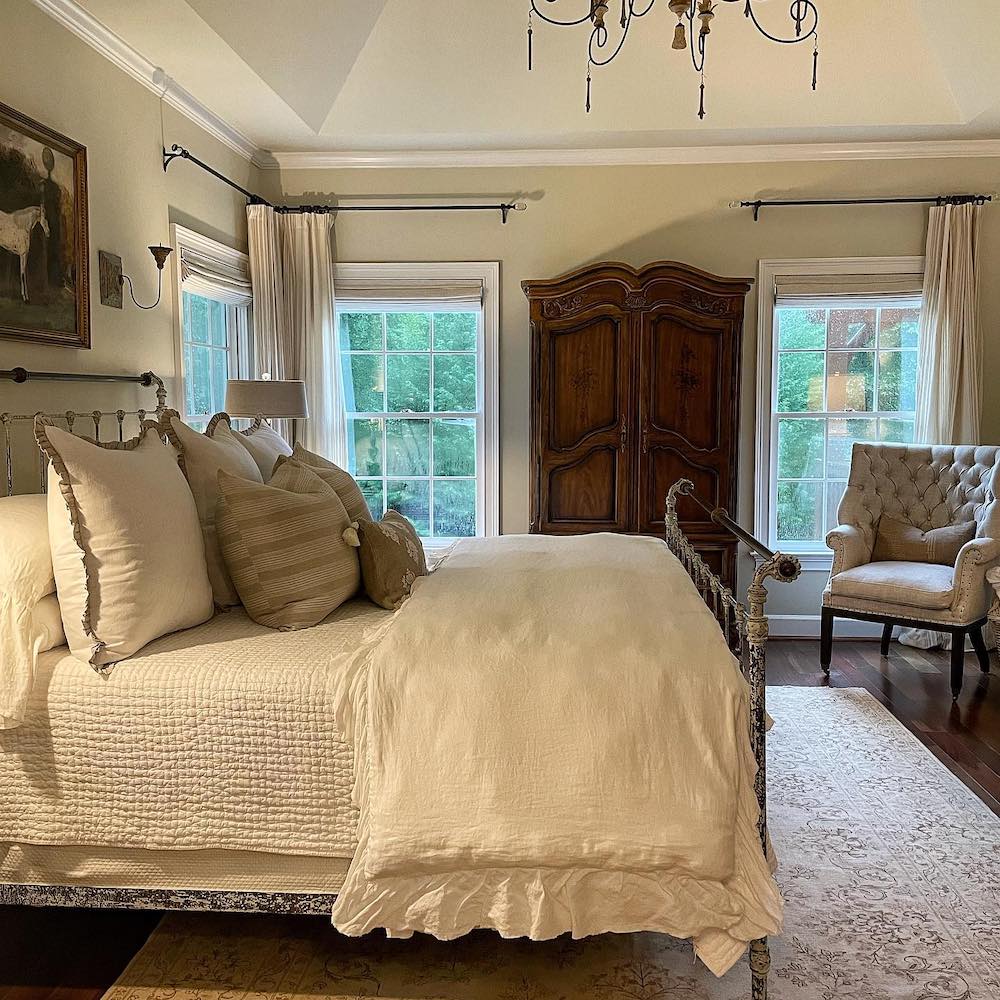 Decorate with a French Country Homestyle. Add a French Armoire and tufted high-back side chair.
Go for the Farmhouse Style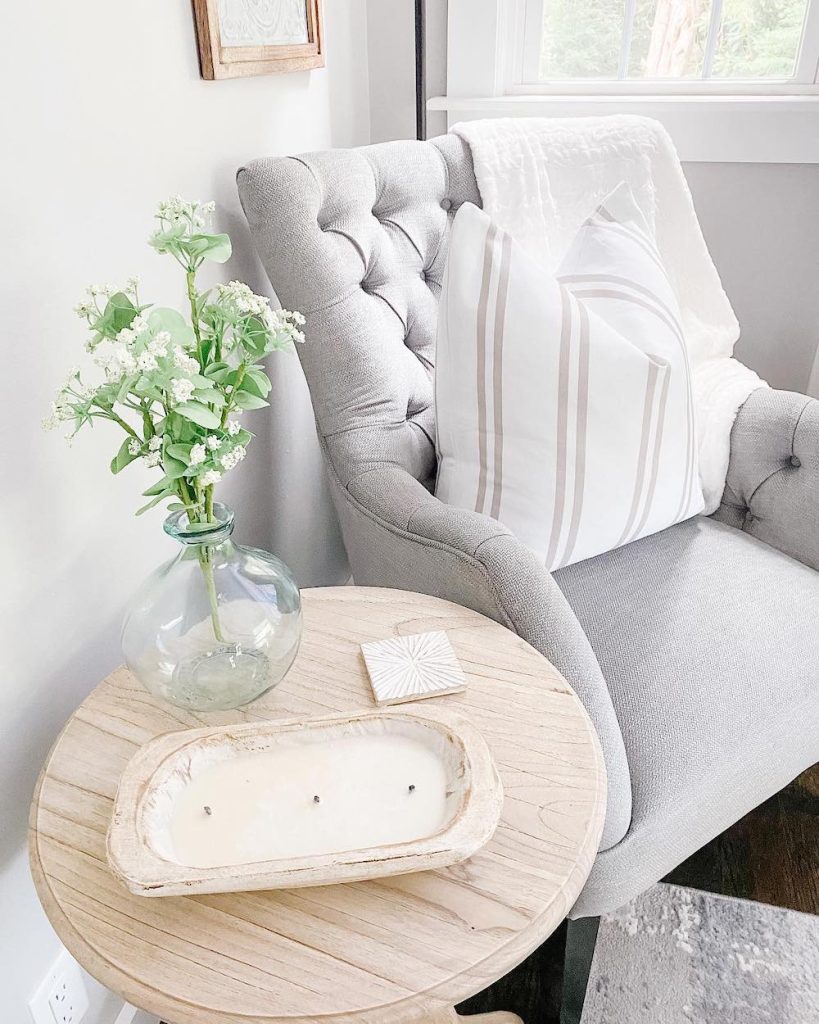 Mix light gray furnishings with warm wood tones for a Farmhouse style.
Bring the Mid-Century Modern Home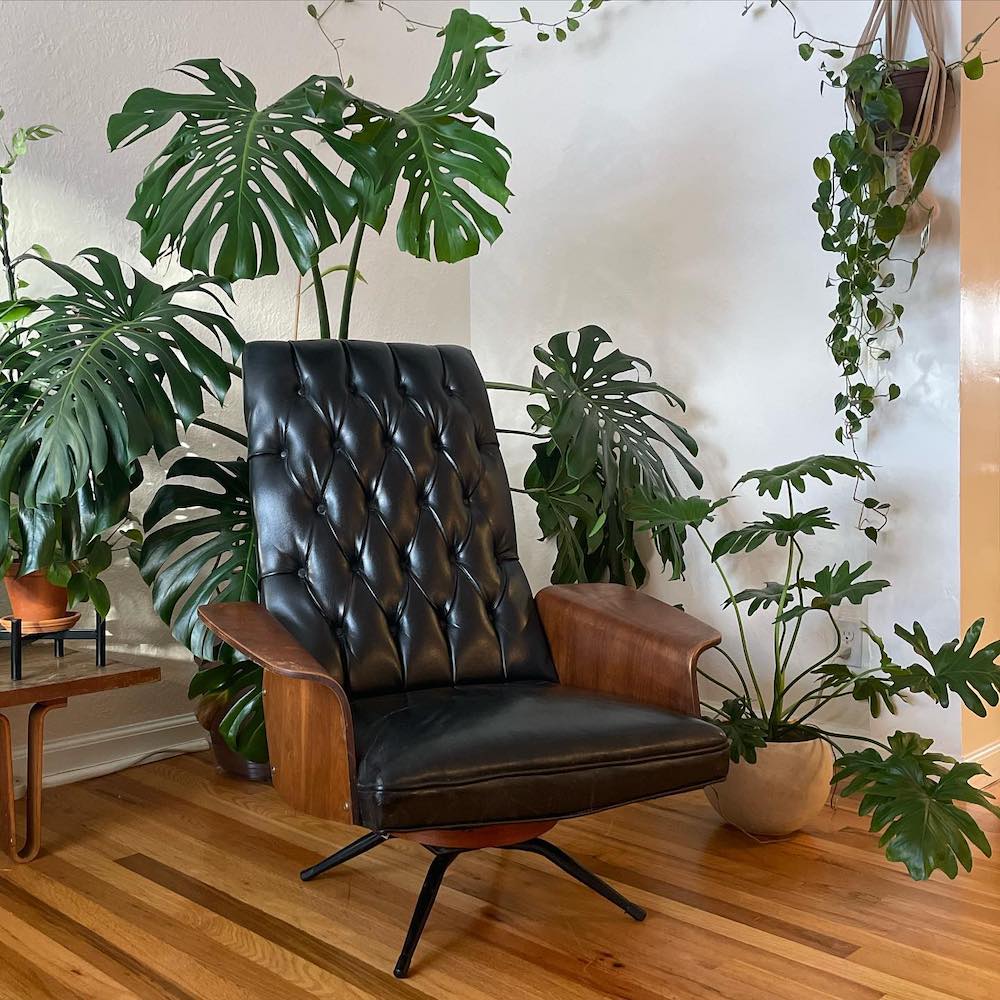 Style a tufted lounge chair with lots of organic, fresh greenery. In this mid-century modern space, greenery thrives and keeps the air quality at its best.
Give it Contrast – Tufted Chair Styling Ideas
Paint it with moody vibes. Love the dark paint that gives contrast to the lighter, warmer colors.
Give your Dressing Table a Cozy Chair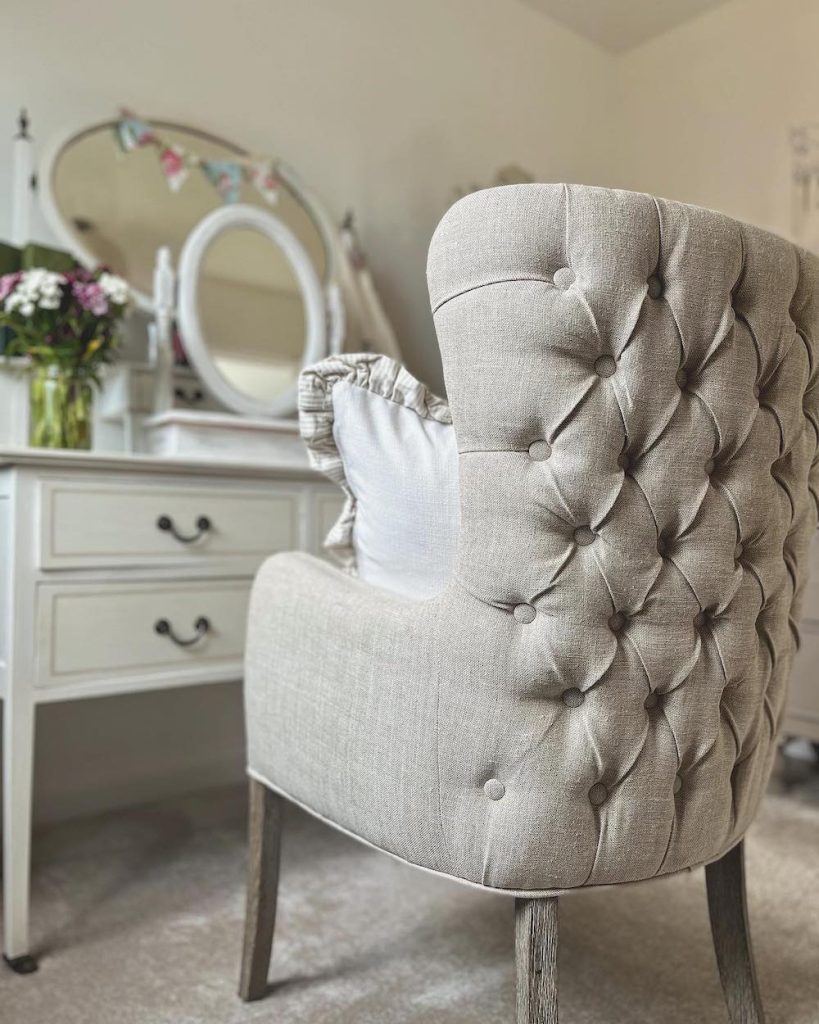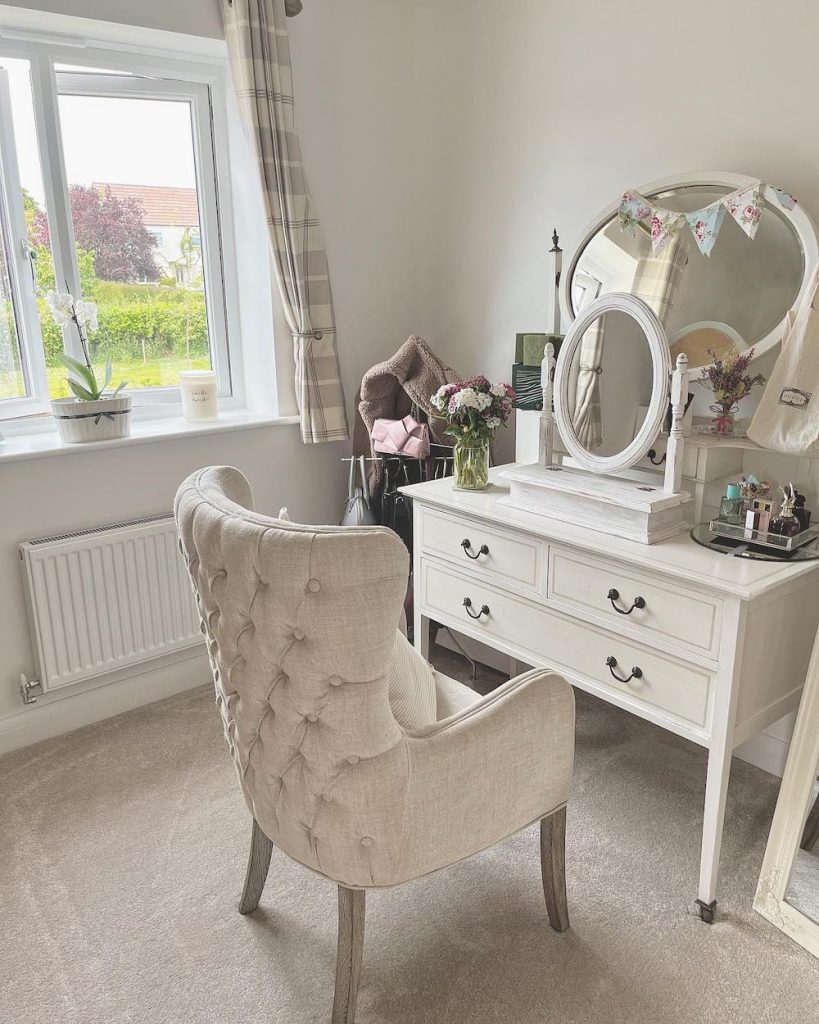 In these images, a comfortable tufted chair is used for the dressing table. Give your dressing area the most comfortable dressing table chair you can find.
In need of a tufted chair for your home? Take a look at these gorgeous accent chairs. We think you are gonna love these amazing chairs!

This ends our list of inspirational ideas to style your home using a tufted chair. Hopefully, you found the right chair for your home. Take a look at our other posts for home decor inspiration. Be sure to tell us about your home decor projects in the comments below. We always love hearing from our readers.
Enjoy our other accent chair-related posts for additional ideas.
Hanging Chairs
Egg Chairs
Barrel Chairs
Papasan Chairs
Boucle chairs
Parsons chairs
Wingback chairs
Accent chairs
Rattan chairs
Reach out to us with any questions. We are always ready to help you out. Thank you for stopping by and taking a look at our blog.
Mary
Pin this for Later: