Coastal coffee tables for today's beach homes, 31 tables you'll love. Selecting the right coffee table for your coastal home isn't difficult. Due to the abundance of inventory and incredible online selections, finding the right coffee table is easy. However, the challenge becomes which one to order. The trouble is that you'll most likely find several tables that you love. And of course, they can be delivered right to your home without taking a single step outdoors. Convenient and easy to shop from home.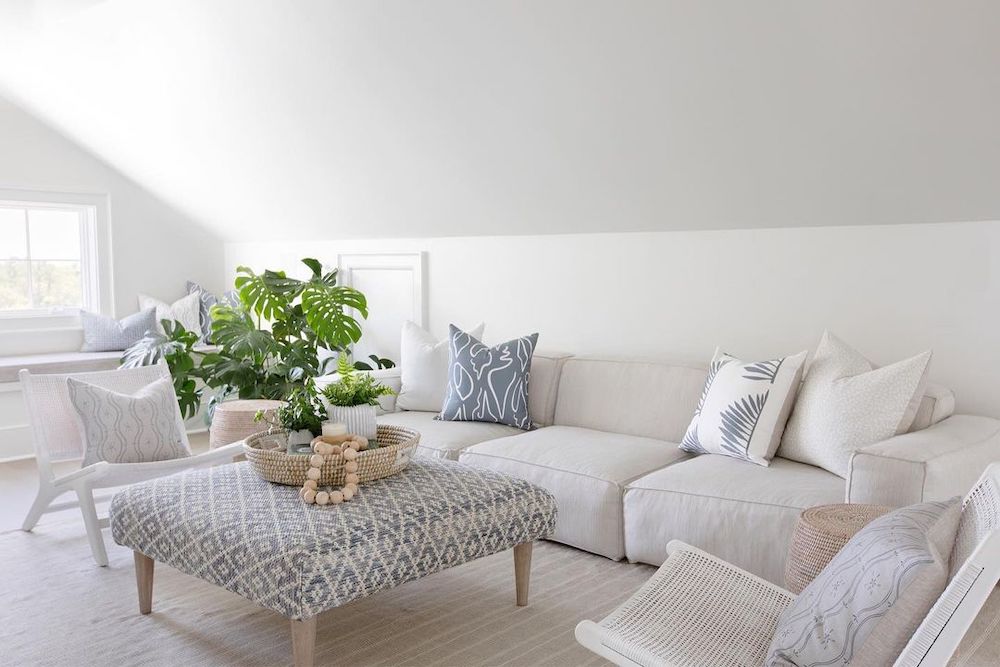 In today's post, we are sharing the best coastal coffee tables to order online. We selected a wide variety of coffee tables that fit beautifully with boho, coastal, and modern coastal decor styles. Included in this selection are tables of various finishes and shapes. We included tables made from materials of natural rattan to wood with a whitewashed and washed gray finish. As an alternative to the standard coffee table, we selected various styles of tables. This includes tables with an extra open shelf, drawers, and ample storage. As far as table shapes go, we included trapezoid, drum, square, and round-shaped tables.    
Reflect the Calmness of the Beach – Coastal Coffee Tables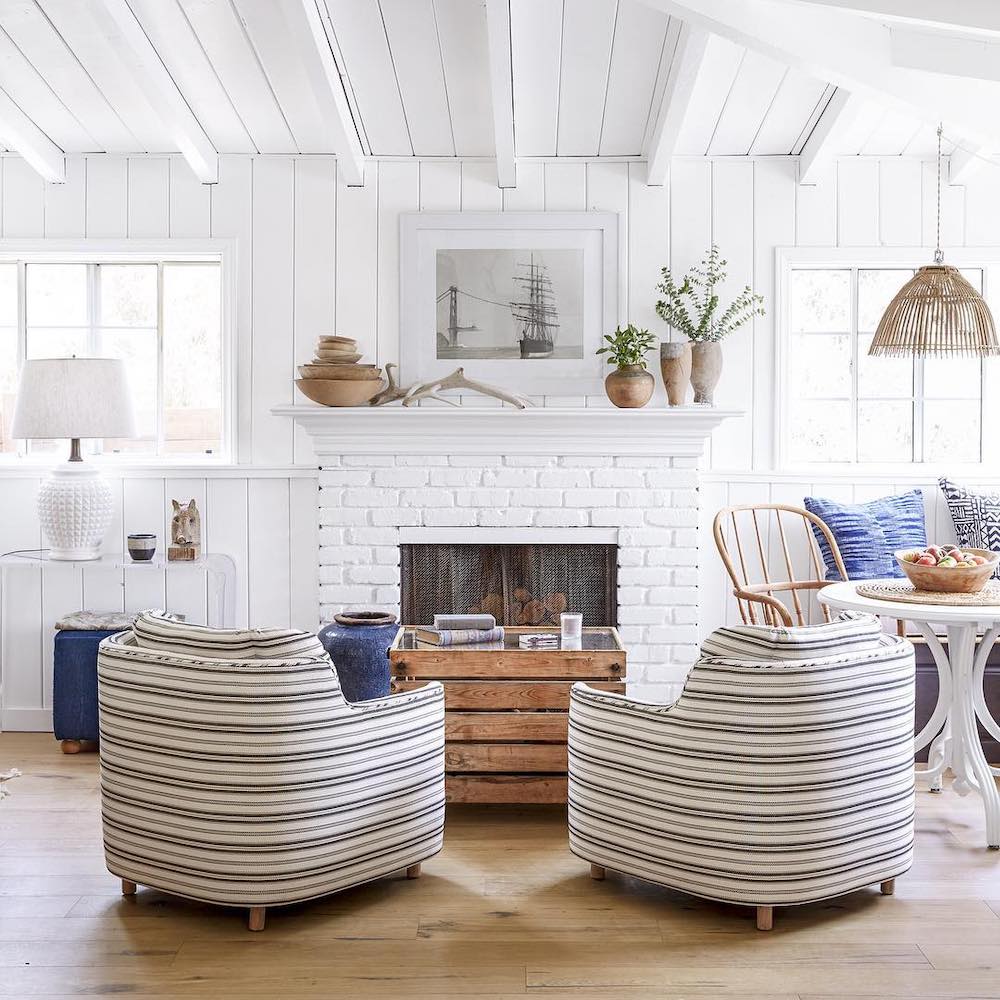 Select a coffee table that reflects the calmness of the beach. Celebrate the natural wood elements and a soft color palette that is commonly found in coastal home decor. As a recommendation, do consider the material source of a coffee table or any furnishing for that matter. A table made responsibly using sustainably sourced materials is good for business and good for the land. Materials such as recycled, reclaimed, and responsibly harvested wood and supplies help us all immensely.
Now we continue with our favorite coffee table picks. Take a look at these amazing coffee tables for the coastal home.

Catch a Little Inspiration with Your Coffee Table
Create a calm, tranquil living place to relax. After your coffee table arrives, you may need some inspiration to help style your living room space. Take a look at these ideas.
Mix it Up with Pink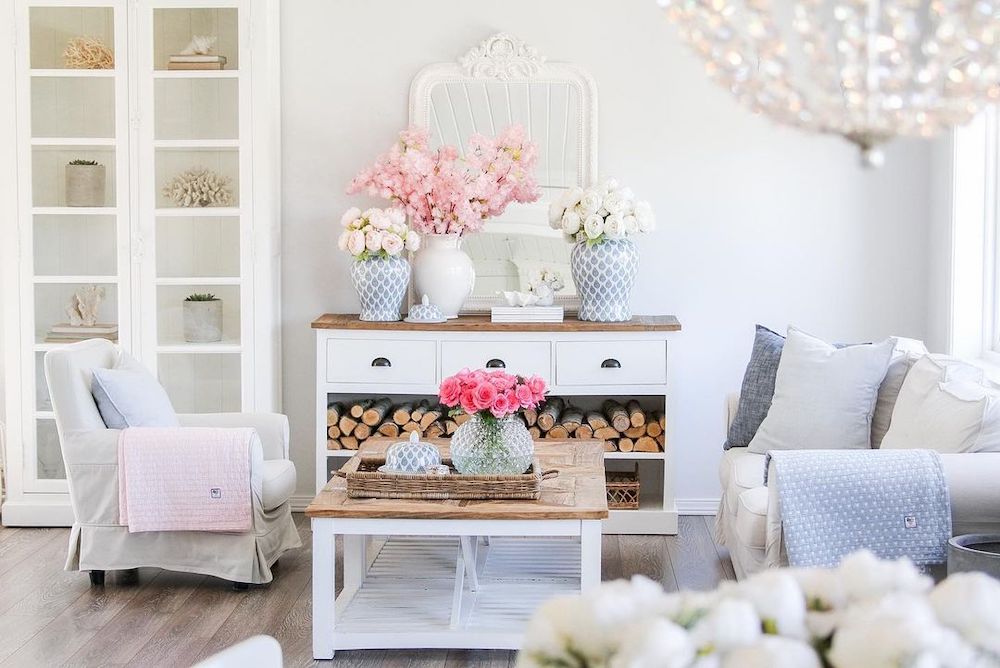 Use a coffee table with a surface top in a natural colored wood finish. The sides and lower slats of the table are painted white. Rest a natural rattan wicker tray on the table. Fill the glass vase with roses. Complete the rattan tray look with a few other objects. 
Add touches of pale pink throughout the room. Another easy and smart way to add pink to your decor is with flowers! Gather a bouquet of the palest of pink roses for your vases. For the side chair, drape a light pink quilted throw. To illuminate it all, hang a pink glass chandelier. Lovely colors for a gorgeous room!
Lighten Up the Room – Coastal Coffee Tables
As an alternative to darker furniture, opt for a light-colored coffee table. The Truro coffee table not only lightens but brings a natural style to the home. Made of durable resin, the table resembles a tree stump. Bring the elements of the outdoors inside with the Truro coffee table. 
finished in a clamshell polished veneer
shaped organically so size fluctuates between 35 and 36 inches in diameter
add instant coastal style
weighs about 87 pounds
A unique design with authentic details for incredible function.
In Closing – Best Coastal Coffee Tables
This ends our list of coffee table picks for the coastal home. Enjoy your Summer this year with a new coffee table. We hope that this list was helpful to you. And helps in your selection with a coffee table.
As an additional resource, be sure to check out our coastal decor post. You'll find helpful decorating tips for styling your home. Take a look at 12 Ways to Add Coastal Decor to your Home post. And for coastal home decorating, check out our other coastal decor posts below.
Enjoy our other coastal related posts for additional ideas.
Reach out to us with any questions you have. We love hearing from our readers. And are always ready to help you out. Thank you for stopping by our blog.
Mary
Pin this for Later: