Best Nautical bunk beds for the summer home. Bunk beds are a great option for homeowners to consider when hosting a summer family gathering. If you are expecting a large crowd over night this summer, consider adding bunk beds to accommodate more people at home. In this post, we are sharing bunk beds with a nautical-inspired style.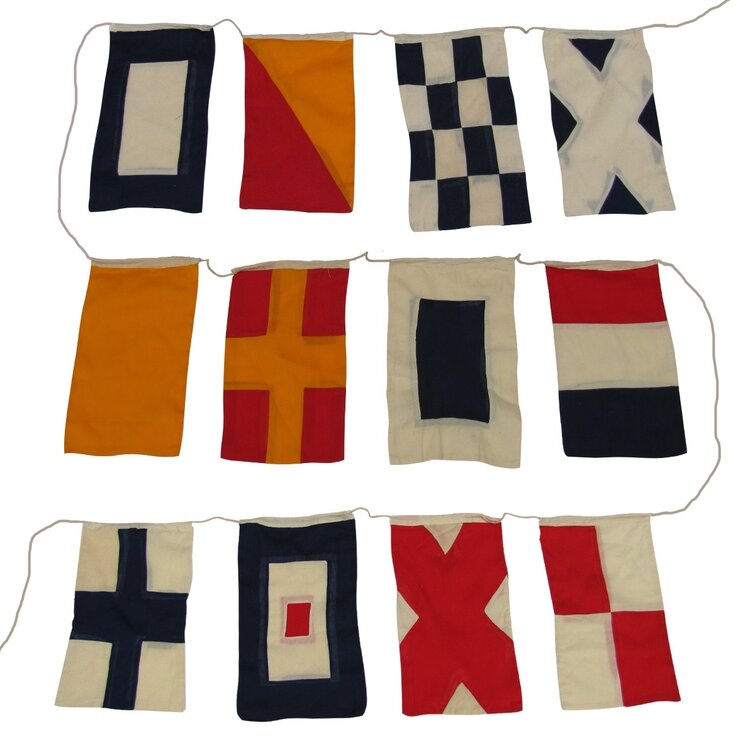 As we mentioned earlier, in today's post we sharing six bunk beds that are perfect for a nautical-styled home. As many of you may already know, the nautical decor is influenced by items found on boats or ships. To achieve the nautical look, use items traditionally worn by sailors and captains and seen on ships. Display wall art accessories such as nautical signal code flags and maps of the ocean such as charts.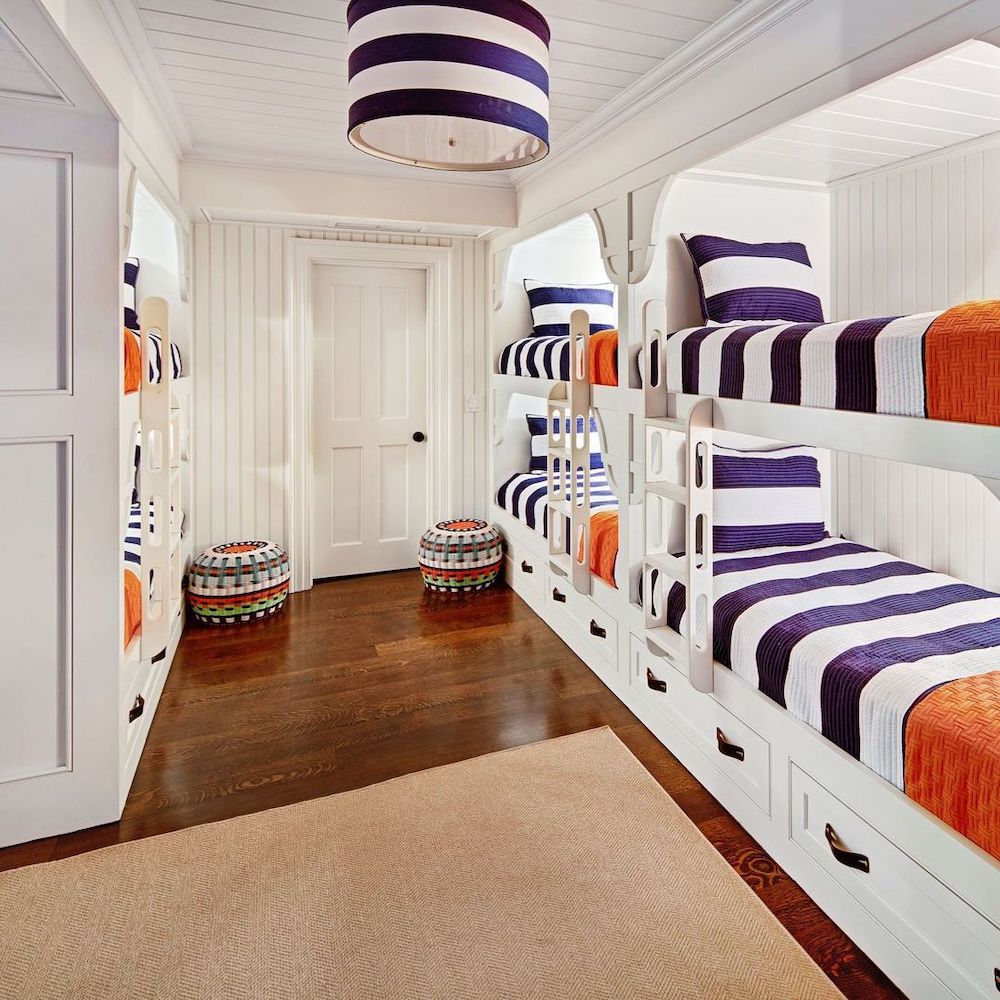 In a coastal decor-styled home, you'll see items related to the beach or seaside. Both accessories and coastal colors tend to be softer, muted colors. A coastal style tends to be a relaxed, easy-going, no-fuss decor style. Coastal decor styles use rattan, driftwood, and dried florals. Whereas, nautical uses blues, whites, and metals as used on ships and boats.
Boat Inspired Details – Best Nautical Bunk Beds
Style a home using navy and white colors for a nautical look. Similarly, use anchors, nautical wood ship wheels, rope-covered accessories as well as items crafted from metal. You may notice lights that are cage-covered with bold finishes which get their inspiration from ships.
Get ready for our amazing list of bunk beds for the nautical home. Take a look at these gorgeous beds for the coastal fun-loving family home.
Need a little inspiration to style your bunk beds with? Take a look at our post titled – Most Popular Nautical Bunk Bed Ideas. Be sure to let us know what you think of these rooms.
This ends our list of bedroom options for large family gatherings. Do you see a bunk bed that you like? Keep the look of ship travel with any of these beds.
Check out our coastal decor post for additional ideas – 12 Ways to Add Coastal Decor to your Home as an additional coastal resource. Find great tips and tricks for styling a coastal home, in this important post. Hopefully, you found a light fixture that you love.
Enjoy our other coastal decor related posts for additional ideas.
Thank you for reading our blog at Finding Sea Turtles. Reach out to us with any questions. We are always ready to help you out.
Mary
Pin this for Later: